My name is Alli and I was with my boyfriend for about 4 years. He broke up with me almost 2 weeks ago because he found out I had been using his debit card to get my nails, buy clothes and also pay for my car. I never stole his card though. He would always give it to me on the weekends to go to the grocery store and buy booze if we were having people over. He makes a lot more money they I do so he never had an issue with it. He also gave me his PIN and trusted me. I honestly did not spend a lot but once he found out he kicked me out. At first I was so sad and still am but I now know what i did was beyond awful and a breach of trust. He did the right thing and I dont know if I will ever be able to forgive myself. He told me that he cares and loves me but If i truly care for him I will give him space and he will reach out when ready. I have no contacted him since then. I want to everyday but I know if I do then I am showing him I do not care about how he feels. He told his parents we are broken up but did not tell them what I did. I am very close with them by the way. He still has all of our pics up on social media and so do I and his parents. I was too ashamed to tell him I was falling behind on my car and embarrassed and thought he wouldn't want to be with me if he found out. I want to pay him back but he says its not about the money it is the trust. His good friend told me after a month to take him to dinner and show him everything I have accomplished (saving money and working on myself). He has handled this entire thing so classy because he could have told everyone what I did or told me to never reach out to him or that we are done forever but he didn't. I know you dont know me or him or us but I want to know what you think. We have never had any huge fights like this before or broken up. We are happy and have so much chemistry together. We both cried when I had to get my stuff and move back into my dads. I know it was very tough for him. Hes such a genuine, good guy that I dont want to lose him or his family. I hope what I did can be forgiven. Any insight or advice would be greatly appreciated. I have already been following the no contact rule. Just want to know how to win him back and show him I have changed because I really have been working on myself.
I so wanna do this nc thing but when i do say 2 days, he will text me little questions like "do you remember where i put my …" And i have never never ignored him at all. Yes he has signs of a narcissist. And he comes from a broken family. We worked at the same place and thats hard for me. You know people would talk and all. I have been laughed at for being the provider. From money to time to chauffeuring him. And that hurts because i did all that in the name of love. But he didn't appreciate me. In fact he treats me like kids treating a mom. No calls the whole day, busy with everyone. Only finds me when he needs something. He cheats on me too. 

Right now, he probably feels overwhelmed by your actions which resulted in him feeling that you were pushy. I suggest taking a step back for now and go into no contact. Spend this time picking yourself up emotionally and mentally, and focus on doing things to keep yourself happy in the meantime. You could reach out again sometime down the road in a more casual manner if you feel ready, and this means to avoid having expectations and being okay with whatever happens.
Or you can say something like: "You may not like it, but most of what I do now, I do it for you. You've made a better person. I understand what it means to care for someone now that I've been with you. I want to share that with you again, this time better. Because I can't deny that I still have feelings for you. I'd be lying to myself and lying to the world."
You split for a reason…even if it's hazy now. But you and your ex-ex need to face what went wrong the first time if you're going to move forward, says couples therapist Robert Buchicchio, author of Taking Space, and then let it go, once and for all. Try hashing out the bigger points of what you want to do differently this time in a way that isn't threatening, like "It would make me happy if…" and have him do the same.
This is the power of jealousy. Now, I am NOT recommending that you go out and date someone new. I am recommending that you drop certain hints in your communication with your ex boyfriend that you are out meeting new people. The key to this is that YOU CAN'T BE OBVIOUS. Do you think you will get very far if you rub the fact that you are out and about with other guys? The answer is no. There is a subtle art to incorporating jealousy texts into your conversations and I am going to teach you that art.
The first time you meet will bring both of you closer. It is best to meet over coffee or something both of you enjoy. There is no point in talking to him about your relationship at all. Talk about neutral things like his work or things he is going through in his life. Be happy and don't act desperate or depressed. No one wants a needy person. Talking about the relationship might not be the right thing to do since both of you might not be on the same emotional footing.
If your focus is on finding hot guys so you can post pictures with them on your social media pages and make your ex jealous, or show up places where you know he'll be with a hottie on your arm, you need to fix your priorities asap. Again, you need to be focusing on yourself at this time, not on getting a reaction out of him. An angry reaction is not what's going to make him realize you're the love of his life and it's not going to ensure things work the second time around.
I'm sorry Eileen, i keep bugging…but he thinks I'm playing mind games w him bc I messed up in the beginning and it was a complete misunderstanding… and said if I don't get in touch with him that he will find someone else to keep himself from getting depressed. It's funny bc ever since I been giving him space, he been trying to text and call me alot…this guy is very difficult since I used to push him away bc I felt like I was not good enough for him…I'm trying to b positive
My boyfriend broke up with me as he is a single child and a son of single parent.he stays with his mom and she lost her job recently. Nobody works right now at his home and he is studying 2nd year college. His grandma forced him and his mom to leave the house and left them on streets a day. He is frustrated and he States if he is not able to tc of his mom how could he tc of me. He says he doesn't want me to suffer due to his financial instability. I assured I will wait but he doesn't want me to get hurt in the process of waiting and broke up with me. I maintained the no contact period and while that my friend without my permission confronted him and abused him for leaving me.things went worse and he is frustrated and tells people that he doesn't want me and asks people to leave him alone. What should I do?
Hlo ,on 27th June he broken up with me,we spnd lot of time together,he is my first love and everything for me,ours relationship was to good evn in school all teachers know about tht we are in relationship, all students said made for each other ,I think about him always every minute ,I was wanting a2nd chance to solve the problem but he decided to breakup evn he doesn't give any reason why he want to break up with me,i had sent him lot of msgs to convenience him,bt I also force him to continue the relationship otherwise I do sucide and all ,I know there is my mistake and I'm feeling guilty about this ,I was do this only because I don't want let him go bt after doing this he starts hating.now he don't evn want to talk me ,it's hard it's realize that I will never be with this boy again ,he is the boy who does not want to make me cry bt now he hates me because of my reason bt later I apologise him and try to convince him and pleased him to talk evn as a frnd but he doesn't so please please please give me some advice how I get him back because I don't want to leave him in any condition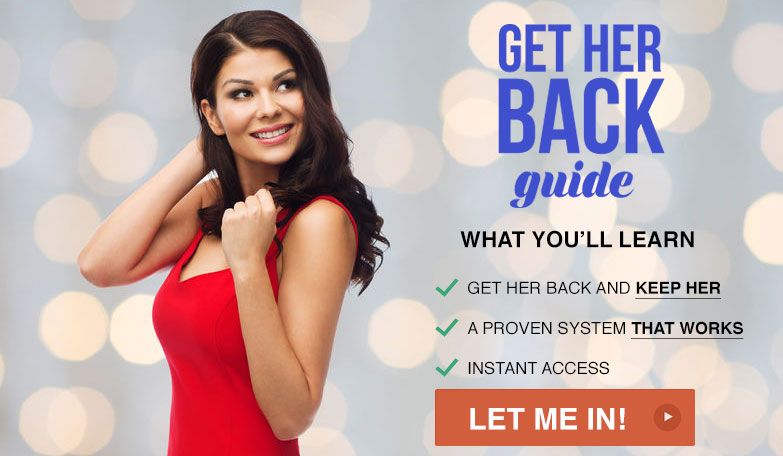 So I have done no contact for almost two weeks as my ex was all over my phone, texting and calling me and because we have a child together I give in as he did suggest he want to see his son then I went to his house and everything was so hot and sweet then he start ignore me again and all disrespecting me. I wonder what could have cause that. I was the one who ended our relationship because he wasn't showing me love and he was dies pectin me and going parties on a regular basis and no couple times with us but all I wanted was for him to start act right. We weren't living together for 4years
Make a game plan for addressing the problem. Once you figure out what went wrong in the relationship - which could be a combination of problems instead of just one - it's time to think about how you can make things different next time. You don't want to make your ex-boyfriend want you back if you'll just run into the same problems and drama all over again.
So, now that you know what changes you need to make physically lets talk about arguably the harder thing to improve, your mental state. One of the biggest assets about the no contact period is that it gives you time to calm down a bit from the mental tension that was your breakup. This section is going to be all about how to get through your breakup and heal emotionally. However, in order for that to happen you need to take a few actions first.
If at least the one who committed a totally out of bounds act does a thorough rethinking and relearning the result the result can be betterment and continuation of the marriage, provided s/he becomes totally clear that s/he will not repeat the behavior. If not, the marriage is in big trouble. At the same time, odds for successful resumption of a better marriage zoom up if both partners engage in learning.
I guess I made the mistake of... i dont even know..... getting TOO comfortable? I mean I got to the point where I was literally being affectionate with her all the time like a boyfriend. Hand on the lap, pecks, hugs, and she didn't respond in a negative way, dont get me wrong. The problem was, as it was before (when we broke up) that she has a lot on her plate. And I mean a lot, financially struggling, an exhausting job (night shift mind you), she finally moved out on her own which caused an even bigger strain financially, her family lives in another country, and she is currently searching for a second job. So naturally, being affectionate, or reciprocating affection is the last thing on her mind.
I so wanna do this nc thing but when i do say 2 days, he will text me little questions like "do you remember where i put my …" And i have never never ignored him at all. Yes he has signs of a narcissist. And he comes from a broken family. We worked at the same place and thats hard for me. You know people would talk and all. I have been laughed at for being the provider. From money to time to chauffeuring him. And that hurts because i did all that in the name of love. But he didn't appreciate me. In fact he treats me like kids treating a mom. No calls the whole day, busy with everyone. Only finds me when he needs something. He cheats on me too.
Hello my name is Jennifer.? I feel like I just keep getting knocked back in all areas of my life. I'm a single mom and I have been single for 2 years now. I knew being single was what I needed to try and build myself up. The truth is I can't ever think of a time in my life where my life felt genuinely good and I was trying to work on that. Trying to build my confidence, strength and life and I thought it was working. I recently found out my ex, whom I did still stay friends with has met someone else and for some reason it crushed me. The truth is I knew this would happen eventually and I don't think I want him back. I'm upset, angry and jealous that it happened for him first. I feel like " what's wrong with me why doesn't someone want me". I know in some way I've done this to myself. Being a doormat, being too generous. I thought by making others happy it would make me happy too. But it doesn't and I don't know how to find happiness for myself. I don't have family to speak to or ask advice and only a couple of friends. I don't like unloading on them and they wouldn't be able to offer any good advice. Because they have been just as hurt and scared by past relationships as me that they don't know anymore than I. I feel like I need some help and advice to put me on the right path to get out of this vicious cycle. That I don't know how to get out from. I have no one to turn to and I'm so lost, confused and lonely. Please help me, I'm so tired of living this way.
My partner and I have been together for 8 years and engaged for 9 months. We are both in our early 30's. For the month of April we have been arguing frequently, mainly because I wanted to finally move in together since we have been together for such a long time... everytime I would find an apt that was suitable for us, he would come up with an excuse. After a few weeks of searching, I finally found an apt that met all of his standards. On the following days, I took the opportunity to let him know how I was feeling due to the fact that we have been arguing about the moving in situation, and I was feeling some type of way, including feeling somewhat neglected etc. That same particular night, we got into another argument, this time was because he didn't want to stay over the night. I was so upset because I just expressed to him how I felt and i truly thought he understood my view. The very next day he came over my house to let me know that he needs space away from me to figure things out and to see whether we should stay together or not and says he no longer wants to move in with me. For the 1st 2 weeks I did the whole pleading and begging, then I stopped. It's been a month since we haven't seen each other;however, he still texts me and occasionally calls.. he still says that he loves me and that he misses me. Idk how to interpret his behavior.
I understand your urge to remain in contact with him for fears that he might move on but right now, it would be better to give him some space to breathe while you spend this time making positive self-improvements and working on the issues that caused the relationship to fall apart. The constant fighting could have caused him to re-examine the decision to remain serious and committed to the relationship, especially if he wasn't happy anymore. You're going to have to identify the root cause of the fighting, and avoid taking the same steps again. If you still want to send the letter out, I think it would be fine but avoid contacting him before and after you send the letter out.
Hello, my Girlfriend and I Broke up sept 28 2018, before our anniversary. we end our relationship very smoothly but. at the same day. she start calling and texted me. and I answered it.. and after in a few hours. she didn't event answer my call or text. then I persuade her. but i stop it in a few day. then our anniversary (oct.5) I tried to invite her, and give another chance, yet she said no.. I didn't enjoy my getaway. I thought just a glimpse I can forget her or not able to think about her.. but no... after my getaway. I go to her place and beg, to be together again. and I kneel to her. cry like a pathetic loser, and tried to attempt suicide in front of her and hit my head at the wall.. then she mentioned that she already have someone that she like and understand her she kick me out in her place without any sign of emotions and told me that she will call a cop for bothering her.. and I left her and still begging.
Lauren, I believe your advice about giving the ex space is on point and I wish I had given mine a lot of space. I broke up with a man who suddenly dumped me with a phone message when he knew I was not home. Friends of ours told me to give him space, and I did not; big mistake on my part. He is with a woman he and his parents know, she is old enough to be his mother. He sometimes chats when he sees me in the area. I began to feel like I'm sitting on the back burner and decided to just greet him and not chat unless he wants to chat. A good male friend told me to give him six months, it has been three months, so I'll see what develops....
At the end of the day, the only thoughts and behavior you can truly change is your own, and at the very least during this time, that's what you should be focused on. The breakup happened for a reason, and it's usually never just one party's fault. Spend this time thinking about the issues that may have affected the relationship, and if there was anything you may have done specifically or whether it can be worked on or not. Also think about yourself if whether in the past 6 months, there were things that perhaps caused you to feel unhappy or anything less than your usual self, and see if you could do something about it now to turn those feelings around.
Such great advice! For the first time since my bf has been ignoring me hardcore, I smiled at the thought that he's really just a ninny ? The jerk left without a word and won't pick up the phone when I call… No explanation just disappeared (I assume he's my ex now?). I think I can handle ignoring him now. It'll be hard, but this is encouraging. Thanks!

We explained earlier how keeping your emotions in check is critical to making this period of no contact work. I know how easy it is to backslide and fall into our familiar patterns. This isn't just the case with relationships either. Just think about how it normally goes for you when you're starting anything new: a new low-carb diet, a new bedtime, mediation, a new workout routine, etc.
I know.  You are thinking to yourself, "look, I came here to find out the fastest way possible to get my ex boyfriend back where he belongs.  I have to have him back".  But trust me, things are probably pretty crazy right now if you are just coming out of the breakup, so don't make it worse by rushing through things, being overly impulsive , and doing or saying something you will regret later.
Since I'm not familiar with your situation I don't know what the chances of getting your ex back are.. That said, this is my advice. As cliché as it is, I still believe in, "If you love something let it go. If it comes back to you it's yours. If it doesn't it never really was." Move forward by staying busy & trying new things. Spend time with family, go out with your friends, join a club, start a hobby, volunteer in your area, etc... There is nothing more appealing than seeing that your ex is not pining away but rather living life!!! I would not initiate contact, but if your paths cross be cordial - not gushy sweet & not too cool - just cordial. And know this - if you don't get back with the ex, it simply means this was not "the one." Good luck.
Right now is your time.  While your instincts are to obsess over your ex boyfriend and run through your mind over and over again as to what you did wrong, you have to stop thinking this way.  So what I want you to do is start writing down your vision of the future and what you want.  Don't think so much about what happened in the past, but focus on what you are going to do to start healing.

Think about what went wrong. While you distance yourself from your boyfriend, you'll be in a good position to reflect on the problems in the relationship. If you want to get your man back, then you have to figure out what it was that went wrong, so you don't do it all over again. The problem could be simple, or it could take a bit longer to figure out. Here are some of the things that could have gone wrong:
When Ex's Get Back In Touch
Getting back on his feet involved reconnecting with old friends, and making contact with new ones as he pursued interests in activities he enjoyed. He joined a book group, found a place with religious services that he liked. He recalled the sports activities that in better times, he used to enjoy and returned to doing those activities again. Bit by bit, his spirits lifted.

It's likely that her current date is a rebound, since she jumped into the relationship soon after the breakup. For the time being, give her some space to at least let go of the negative emotions she may have towards you after everything that has happened. Also spend this time working on figuring out what went wrong and make positive changes in those areas to at least appear more desirable to your ex and less of the person she was hurt by.
Ouch, I know this one must definitely sting to hear but it is a legitimate REAL reason for why he may have broken up with you. This is a common complaint among men who are dating someone who let themselves go a little bit in the relationship. You may have to put in some extra work here but trust me when I say that your physical appearance is easier to improve than your personality so don't let his thoughts get to you.
Law Of Attraction To Get Ex Boyfriend Back
Remember this step– and really this whole process– is about you. Yes, it is also highly likely that this step will make him miss you, but again, that's not the focus. Your focus should be on getting to the best possible headspace and having the best possible mindset so you are your best possible self. That is the foundation for lasting love, not tricks and gimmicks.
There's a chance where he may have used you as an emotional rebound subconsciously for the relationship that failed when his other partner cheated on him. He could have thought that he felt emotionally rekindled with you, but that may just as easily been diminished after having sex. My suggestion now would probably for you to continue on with life and not appear too 'needy' by constantly trying to make something out of what happened because if you do want him back, doing so may lead to him distancing himself even further.
"Human experience has not yet devised anything," Peter wrote on an early email, "that can shield us from the pain of a broken love, the pain of feeling thrown out of your own world and out into the cold. Same as being born: I  huddled in a very cosy place that was my natural place to be, then all of a sudden I am ejected into a new and hostile place, one that's not where I  felt at home. And there is nothing the baby can do but scream and cry and feel terrible." 
Hello.. I really need help.. My Ex and I broke 3 weeks ago and we've been in a back and forth, me trying to get her back and she finding out more things that made her be really sure about never going back with me.. I lied to her in a bad way and I hurt her a lot because of my lies... I have apologized several times for that.. Yet I haven't apologized for my attitude after the break up..(We said many emotional things).. Everytime I was apologizing for what I did was trying her to forgive me and get her back... Without understanding her feelings.. I wonder... It has been 3 weeks and I haven't apply the 30 days rules (Wish I saw this earlier)..

So, my ex boyfriend had a friend who killed himself just about 3 weeks ago. It hit my boyfriend really hard and he started to change. He got quieter and quieter and soon wasn't even the person I had been dating for a year. I finally asked him if he even wanted to be with me, and he replied "Its not that I don't want to be with you, I just feel empty". He ended the relationship saying he needs to figure out how to fix himself and fill the hole he has inside him, but he wants to do that alone. I really do not know what to do at this point. He messaged me twice. Once was asking how I was doing, and the other was him telling me I was welcome to see the cats if i ever wanted to (we owned cats together) so I guess I want to know if this advise you have given in this article is going to work. Because I honestly think he is really confused and doesn't know what he feels. I would appreciate any advise!
It motivated me to search for a job even more, to subscribe to a sport to meet new people and make friends, to give him the freedom and the life he was asking for. A few days after, we went to a party and i gave him his space, made friend with other girls, I was doing great but he started talking with his former booty call right in front of me, which of course, made me feel so bad and jealous. So I ignored him the rest of the night. But I apologised the day after and it was ok.
It could be either, but I'm leaning towards the long-term commitment issue, especially if she has kids but isn't married - which is proof of a previous failed relationship and that probably caused her to develop trust issues in seeing things. Additionally, you've only been going out with her for 3 months which is a short period to her to trust you enough to let you meet her kids. I suggest giving a week of space before you reach out to perhaps talk to her about this, and ask her why she suddenly decided to call the relationship off.
Posting here for sanity. I was moving on and got to a good place and just like herpes he came back. Gave me the line that he has had a really bad week, he wants to talk to me. I ate up that breadcrumb up like my life depended on it. Back to checking up on him on FB, back to checking my email 36376799x a day. Now haven't heard from him again, but he has time to like sexual garbage on FB and be on FB all.the.time. Pretty sure he is chatting up others, but why do I flipping care? how many more red flags do I need? Moving on….again.
Hi, I just want to ask for advice. I've been broken up with my ex for over a month now. Fresh from the breakup, we still talled daily and met up at least once a week. During that month, she acknowledged that she still loved me but she still wants to remaon single because she is not in a safe place to give commitment. I, being the clingy dude I was, tried winning her back, even calling her over the phone. She would still answer when I call but is still firm on her decision. Finally last week, she said to me straight up that she had enough of me always bringing up the past and says she doesn't want to talk to me anymore so that I could move on and that I should forget that I stood any chance of getting back together with her. However, she hasn't blocked me on social media and my cellphone number. I'm not so sure how to feel right now, or if there is even a way to save the relationship. She said she broke up with me because I was too clingy, there would be times where we would have an argument because sometime I would see her online and would not give even a hi to me, even though she sais she doesn't really know why we broke up. Anything I can do to save the situation?
I know you feel hurt and you probably feel worthless right now because feel like your ex doesn't want you. You are eager to feel loved and hopefully 'My ex will know that I'm in another relationship and my ex will feel jealous, and will beg to come back.' STOP. That's not self-love. That's called my-ex-is-still-the-center-of-my-universe. Everything you do is because you want to get your ex back. But actually, everything you do from now on, should be focused on yourself. 
If you visited this page by searching how to get your ex boyfriend back that means you are emotionally lost and suffering from painful feelings of losing the person you love most in your life. Your heart is broken because you are lonely and you are getting memories of those lovely moments that you both spend together. Now you want to fix your break up, you want to get your ex boyfriend back, you want him to crawl back to you and propose you like he did before but you don't have any clue on how to make that happen.
After my boyfriend of one year broke up with me, I could barely speak without crying. I felt blindsided and didn't know what to do. I didn't know if I could get him back and the anxiety was unbearable. I booked a call with Coach Lee, not knowing fully what to expect but knowing I needed somebody who had been there before. I wanted our relationship back and so I wanted to make sure I had all the guidance and resources possible to do that. Coach Lee was simply wonderful. His presence is calming and I could tell that he genuinely cared. The things that he suggested I do to get [my boyfriend] back seemed difficult, but Lee warned me that they might be. But I knew I wanted to get him back, so I followed the plan that Coach Lee laid out for me. Within the week, we were back together and we are so in love! I know that it doesn't always happen that quickly, but Coach Lee said he thought that, in my case, it could happen that soon - and it did! I'm so grateful and can say that if you have been broken up with and want to get that person back, Coach Lee is the best! I'll never forget how much he helped me! -Anna
It may be sound terrible to you but there is no way to say it in soft words so I can say it loud to you. You have to end your contact with your ex boyfriend for full 21 days. There is no exception to this rule. It doesn't matter how much you are missing him right now you have to end contacting your ex boyfriend if you want him to get back in your life. This rule is based on strong psychological mechanism and it is proven to work.
However, before we hit the ground running I feel it is important to mention a few things. The game plan outlined above is not set in stone. Every single relationship is unique and may require unique steps that I haven't outlined. Knowing what to do can sometimes depend on your gut. So, if your gut is telling you that a particular tactic I have outlined won't work for you I would definitely trust it. The main takeaway here is that you are going to have to get creative and sometimes even skip entire skips depending on how fast you are moving.
I met a guy on a dating app and we hit it off right away, the first date we kissed and had a ton in common which is so rare for me. Things moved quickly from there and we were seeing eachother one a regular basis (2-3 times a week), texting daily and I stayed at his place every weekend. He planned great dates and would regularly follow up to make plans. Although on one hand I started to really fall for him, I did have some concerns about his communication. When I asked questions about his past, he was very vague about his previous relationships and closed off to discussing them. He also seemed not very experienced with dating/sex which I didn't mind. He told me he had not had a girl friend in high school or university and had been single for 5 years (so most of his life he has been single). That is the most I got out of him.
It could be, or simply that he's not ready to jump right back into the relationship at this point. And even if he doesn't come back right away, the fact that he's talking to you and responding positively is a good sign and better than him completely ignoring you. Take baby steps forward, it won't all magically fall back into place overnight. Ultimately, just like it probably took a build up of events for the relationship to end, it will take a build up as well for the relationship to come back together.
If she seems open, and you want to step up for another at-bat, acknowledge your shortcomings. "If you did something hurtful, make a real apology," Frances says. "It might be wise to see a therapist to clarify what you did and why, and how best to sort of the problem." Then, no matter what she did, you need to take responsibility for you—and change. If you weren't willing to extend an effort to get to know her friends before, tell her you'd be game for drinks as a group. (Yeah, that's right. Swallow your pride.) Should I Get Back With My Ex Girlfriend Quiz