I was in relationship for 3 years,wanted to breakup right after I found out he cheated on me but cudnt,took me almost a year during which I went through a lot of tough time finally broke up ended after a year I found out ,after tat we weren't on no contact for a year ,he moved on ,I did too ,dated a few ppl ,after a year and half he badly wanted to meet ,after several texts and calls of persuasion ,I decided to meet him ,he told me that karma was a bitch and the girl he cheated on me with ,cheated on him and apologized for all that he put me through,I was calm ,shared some words of console and left ,has been in contact since,we share few texts once in few days and he wished me for my birthday and he subtly expressed that we could share intimacy like before ,we decided to meet,(throughout all this all my old feelings got rekindled)the kiss led to sex ,now he is all distancing himself like he didn't text or call only responds to my texts ,Im all confused ,I feel like I made a mistake of giving in too early ,maybe I shouldn't have gone till sex ,what to do ,help..
Hlo ,on 27th June he broken up with me,we spnd lot of time together,he is my first love and everything for me,ours relationship was to good evn in school all teachers know about tht we are in relationship, all students said made for each other ,I think about him always every minute ,I was wanting a2nd chance to solve the problem but he decided to breakup evn he doesn't give any reason why he want to break up with me,i had sent him lot of msgs to convenience him,bt I also force him to continue the relationship otherwise I do sucide and all ,I know there is my mistake and I'm feeling guilty about this ,I was do this only because I don't want let him go bt after doing this he starts hating.now he don't evn want to talk me ,it's hard it's realize that I will never be with this boy again ,he is the boy who does not want to make me cry bt now he hates me because of my reason bt later I apologise him and try to convince him and pleased him to talk evn as a frnd but he doesn't so please please please give me some advice how I get him back because I don't want to leave him in any condition
I was clingy, had low self esteem, needy and jealous. The break up was shocking, he took a week and a half to tell me if he wanted space or if he wanted a break up. He was chatting with an 18 year old. He was telling me he doesn't love me anymore and when he hug me he said he wish he could feel by there is nothing, he withdrew from me emotionally 2 months before we broke up. When I was packing his stuff I found something he wrote that he didn't find me attractive. After the break up I was trying to convince him and did testing terrorism until he said to text him only when it's business related. So did one week no contact and called to talk to him about the outstanding bill I was still upset and sent a text to apologize. He called next day and he was upset and sent a text apologizing. I did 2 weeks no contact and called yesterday since he been telling ppl that I wasn't paying him attention and also thinks I do by love him. So I called and ask if we can meet weekend to talk and he said yes. He still have stuff at my place and he coming to pick some up. Today I went to his work to get my keys from him because he still had my keys. He couldn't look at me but did when he hand me my keys, I was acting happy. He said so whenever I needn't get something from the house inbred to contact you and I replied yes I am paying the rent and so I went and havnt made contact however he said he will come weekend. My ex came over for some of his stuff was amazed how the house looked, I did some rearranging. He said twice that the house looks nice and that I looked happy and then stated that he was probably the one holding me back. He said this about 2 times, the second time he said it I ask why he is saying something like that and he said he said he know perhaps he just feels guilty and so I told him that he wasn't holding me back and then he notice I had a mini burn on my hand and ask me what happened I told him I got burnt from the stove. And so ..
Sometimes absence makes the heart grow fonder—but other times, it causes that heart to seek out another man. Bottom line: Don't call first. "Try sending a sweet text, not one that will make her think you're looking for a booty call," says dating expert Julie Spira. "Think about something that you shared together that might warm her heart." Example: Was listening to the radio and heard that Coldplay song. Brought back memories of the concert together. Hope you're doing great. If she responds, she may be open to rekindling the spark. And if she responds with an "Ew, WTF," proceed to step two.
You'll have to understand that being good friends have nothing to do with the relationship once you get involved with each other and promises to remain good friends should the relationship fail simply holds no value anymore. As for the reason why he broke up with you, it often is due to taking the other party for granted, and growing intolerant to that person over time. This results in one party feeling tired of being in the relationship and simply pushing blame and thinking whatever the other person does is wrong.
I was in relationship for 3 years,wanted to breakup right after I found out he cheated on me but cudnt,took me almost a year during which I went through a lot of tough time finally broke up ended after a year I found out ,after tat we weren't on no contact for a year ,he moved on ,I did too ,dated a few ppl ,after a year and half he badly wanted to meet ,after several texts and calls of persuasion ,I decided to meet him ,he told me that karma was a bitch and the girl he cheated on me with ,cheated on him and apologized for all that he put me through,I was calm ,shared some words of console and left ,has been in contact since,we share few texts once in few days and he wished me for my birthday and he subtly expressed that we could share intimacy like before ,we decided to meet,(throughout all this all my old feelings got rekindled)the kiss led to sex ,now he is all distancing himself like he didn't text or call only responds to my texts ,Im all confused ,I feel like I made a mistake of giving in too early ,maybe I shouldn't have gone till sex ,what to do ,help..
Before you try to win back your ex-boyfriend, you must reflect on what happened in the relationship. You must be careful not to toy with the feelings of your partner. You do not want to cause him any further pain or hurt. If you made a rapid decision without giving much thought to what you did, you need to give the situation much thought now. You need to evaluate the whole situation well.
This is such garbage. Look at what you've written: you must be tremendously happy being single with all your options open, so you can find a guy to get tied down with which will make you tremendously happy. Forget this obsession with 'happiness', it is a magazine-culture poisonous idea. Accept that you will go through misery after a breakup, if you lived them, but that you will heal. Take it from me, many guys cannot stand these 'perfectly happy' women, they can smell a rat a mile off and know it's fake. Guys realise there is pain in life, and that women go through it as much as they do.
Get Your Ex Back Using Social Media
We've come full circle; at this point I can also tell you that if you've done everything possible to get back with your ex, if you've followed our advice diligently, if you've worked with a relationship expert and the one you love still isn't willing to make any compromises or sacrifices to also accommodate you and to make things work; then perhaps you should consider moving on and research how to get over a breakup because he or she probably wasn't right for you.
She said that once she finishes everything she was doing we would talk, that she needed space for herself...And the same day she did finish I noticed that she did unblock me. I didn't initiate that day, but the day after and late like 8 or 9pm, being casual, asking how the studies and the project went. She was very short and I congratulated and she replied with a simple "thanks"...Then she asked me about my day an hour later. We did talk for a bit and she was talkative, I was able to say that I was doing therapy to overcome my fears, that I knew the origin of them now and afterwards I just said sorry to her for what hapenned between us and she was like "it is ok now, things happen for a reason, you have to look forward now and be happy with yourself", things like that...I did leave it for a bit but I told her that there were a thousand things I wanted to tell her but that I knew I had to shut up, and she said "I told you, once I finish up we could talk, if you are going to feel better do tell me", and I told her that I would like to meet in person to talk and she agreed.
I think that continuing your no contact for now would be a better idea before sending out the text. It may be too soon to send this without him thinking you have motives because the breakup was still relatively recent. And if the issue for the breakup was because of his clubbing interests, perhaps it might a good idea to let him go through this phase first instead of suppressing negative emotions while in the relationship, since it's usually just a phase that people go through.
So, now that you know what changes you need to make physically lets talk about arguably the harder thing to improve, your mental state. One of the biggest assets about the no contact period is that it gives you time to calm down a bit from the mental tension that was your breakup. This section is going to be all about how to get through your breakup and heal emotionally. However, in order for that to happen you need to take a few actions first.
You are going to have to dig a bit deeper than the usual clichés in order to feel confident about how to get back with your ex. You are basically setting the stage or the foundation for the entire process; it is fundamental to make sure that you will be able to convey to your ex that you now understand how they feel, and that you are prepared to evolve in order not to commit the same mistakes! That's key in figuring out the answer to the question you've been asking yourself: how to make my ex want me back!
If you are passionate or gifted about something positive or constructive the odds are that you can seduce your ex again while engaging in that activity where you find yourself in your element! Of course if your ex dumped you because you focused too much of your time on your passion (i.e. your musical instrument) and neglected them perhaps it's best to try another approach.
You put your self-worth, your happiness, your dreams and your entire life on the back burner just so you could be with your ex. Sometimes, people do it just to hold on to the possibility of being with their ex in the future. It's a direct consequence of begging and pleading. It makes your ex think "Well, if you are that desperate to be with me, then you must accept everything that I want."
There's always a chance to win her back, especially when it comes to matters of the heart. Spend this time focusing on yourself and improving aspects of your life that can be worked on, essentially, become an improved version of yourself. Regaining her trust is definitely no easy task, but as long as you are consistent in your effort and the relationship she shared with you was a meaningful one, there's always a possibility where she comes around.
So my ex and I were only together 2 months. I know it sounds like way too short of a time for me to feel this strongly, but it was honestly one of those "once in a lifetime" connections. We connected instantly and had a very intense and meaningful 2 months. Out of the blue, he told me that he realized he wasn't happy being in a relationship with me, that he had lost the spark, that we weren't as compatible as he thought. He said it wasn't my fault, I had always been great, he just had a gut feeling that it wasn't right.
Wow that was a lot huh? I mean, we haven't even started contacting our exes yet have we? Well, right now is when we begin that step. Are you excited? Alright, there is a lot of debate about this step. Every expert (myself included) seems to have a different opinion on the method you should use for contacting an ex. Some recommend writing a get your boyfriend back letter, some say you should give them a call and some even say you should text. So, what is the best method?
So I'd like to preface this by saying I'm a woman and my ex-fiancée is a woman as well. I do find most of this page to apply, but it is challenging having two women with all of that emotion and overthinking. I've finished with the no contact period after my ex broke up with me, and contacted her with my "elephant in the room" message. I know she's in the "missing phase" from texts she's sent me, and thought it was the perfect time to send it. I am in a good place and am feeling more positive every day. I was prepared for the possibility of her responding, and how to close the conversation before giving her a few days of digestion. However, I was not prepared for her response. My message included: an apology for my behavior after the breakup, that I accepted the breakup and think it was for the best, and my positive change. Her response was "I'm glad you're doing well. I'm not." I'm thrown off by this, because I'm almost worried that she's under the impression I'm moving on (although I never said anything of the sort), and she seems almost upset at my message. I'm unsure on how to respond to this- hoping you can offer me some advice. I could be totally overthinking this, but we were together for five years and I know her very well and can decipher texts. But now that we're broken up, I could just be analyzing too much. Please help! I really don't want to screw this up :)

Will I Get My Ex Back Horoscope 2017
Hi me and my boyfriend of 9 months just broke up. It was an out of the blue break up that left me confused and shocked. Everything seemed good to me we had only gotten into one disagreement the whole time we were together. But our relationship was hard. He worked the graveyard shift so we only got to see each other on the weekend. During the week our schedules were opposite. When I worked he slept and vis versa. So we would try to communicate as much as we could right before the other one would go to work. He met my family enjoyed time with. Literally was hanging out with them the weekend before and out of the blue one night he told me we should break up. That he felt like he couldn't be the boyfriend I needed and that he felt we hit a Plateau. That he felt that he should be feeling a certain way by now but wasn't. I.e. his longest relationship was 8 months before me and he's 36. I miss him and want him back I don't understand why this happened out of no where.
National Get Your Ex Back Day
I met my husband at a party when I was 17. I saw him and I was hit with a ton of bricks. We spent most of the night talking (and kissing), and I was on a cloud. We dated for a few months and while the relationship was short, it was extremely significant to me. He was just different from the rest and I was devastated when it ended, like completely crushed.
It was then that I started NC (I had to tell him what I was going to do because we call and text so often). I'm hoping that this will work because I do want him back, but he seemed very unhappy (and slightly angry) when I told him that his actions are confusing me but he cannot make a decision on which girl to go for. And honestly, I was hoping during this NC, he will learn how to live without me (and vice versa). However, this situation is different as he has another girl to console him. Will this still work out happily for me?
Since I'm not familiar with your situation I don't know what the chances of getting your ex back are.. That said, this is my advice. As cliché as it is, I still believe in, "If you love something let it go. If it comes back to you it's yours. If it doesn't it never really was." Move forward by staying busy & trying new things. Spend time with family, go out with your friends, join a club, start a hobby, volunteer in your area, etc... There is nothing more appealing than seeing that your ex is not pining away but rather living life!!! I would not initiate contact, but if your paths cross be cordial - not gushy sweet & not too cool - just cordial. And know this - if you don't get back with the ex, it simply means this was not "the one." Good luck.

Know when it's not working. If you'd been back with your ex for a while and something just isn't right, then it may be true that you did break up for a good reason, after all. Some couples thrive on the drama of breaking up and getting back together, but there's usually a reason why two people can't stay together, and it's that they just aren't right for each other. If the same problems are creeping up again, or you or your ex just aren't happy, then it may be time to take the relationship off life support.
Well, now you have to meet your ex. When you contact your ex, you need to ask them to meet you. But do not call it a date. Do not even talk about getting back together. Just say you want to "catch up" or "hang out together". Try to keep it short, like a lunch or coffee. The date has to be in setting where you can leave easily if you sense that things are going south.
Besides, even if he does get into a new relationship… you have to realize that all relationships are not created equal. Sometimes the easiest way to numb the pain of a previous relationship is to jump right into a new one. And in the case of a rebound, who knows what the outcome will be? These aren't necessarily the most long-lasting relationships and there's nothing to say that this isn't an attempt to get your attention or be vindictive. Again, you don't know and you can't know and it's a waste of time to try.
It is natural to feel scared about going up to someone who has rejected you. You may be worried that he won't talk to you, won't be friendly and perhaps won't answer any questions you may have. All of this is natural and normal. If you really want to approach him to ask him something, consider going with a friend you can rely on and perhaps having them doing some of the talking on your behalf. Choose somewhere neutral and calm, and have a good excuse to leave quickly if things seem too awkward for you, such as "Thanks for the quick chat, I have to get to an appointment now". Most of all, realize that if you don't get the answers or discussion you'd hoped for, that it's not a reflection on you, as you've shown much courage, but is about your ex-boyfriend's method of dealing with the situation in his own way and isn't a slur on you.
My ex boyfriend broke up with me because his fiancé I didn't know abt found out about us and my ex told me I ruined his life because his fiance dumped him we have been staying together for a year I love him alot I asked for forgiveness and beg him to get back together and he told me we will never be together I xld stop contacting sending him message he blocked me on whatsap and m thinking of talking to him face to face at his place. He unblocked me and told me we can be friends he told me I xld pretend as if we never met and blocked me again what xld I do I love him can't move on please help me its been a week since we broke up
Since 3 weeks I didn't hear from him. Our mutual friends started to complain about his behavior, his sister also told me she's tired of him. And one of his best friends started to vent to me because he was crazy about his behavior. He told me yesterday that my ex was very angry with me because I still want him back while I'm just trying to move on with my life and have no contact with him.

Relationships are like roller-coaster ride there are some good romantic days while there is some tough days as well. Breakups are also part of any relationship there are many couples who broke their relationships many times and then they get back together. Breakups are not always the end of relationship sometime breakups can provide you opportunity to get back and create stronger relationship than before.
And while we're talking about jealousy, you should also try to refrain from reacting if he posts a picture with a girl, or likes a girl's social media posts, or even if he starts dating a girl. Jealousy is ugly, unattractive, and destructive. Maybe you're hurt that he seems to be moving on, but lashing out at him is not going to swing the pendulum back in your favor. And you really don't know what's going on. Maybe it's a rebound fling, maybe the girl in the picture is his cousin, who knows and who cares? This is not where you should be putting your attention at the moment.
My boyfriend broke up with me in June and we got back together in July. One day we went out for lunch and for some reason I got mad at him and said some mean things. And he broke up with me again. He said he wants his space and he is in frustration because he is not getting his degree. So we decided to take a break for 6 months. I help him with the paper things for his college so we at least see each other once a week. I know he loves me but I really don't need a break. Please advice me how do I get him back? I feel like we are soulmates and just can't think of being with other man. We are really strong emotionally and physically attracte but something went wrong in our relationship that we can't figure it out. Please advise me how to get him back
Remember, the no contact rule isn't about him, it's about you. You're not cutting off contact to try to spite him, you're giving yourself time and space to heal from the breakup. That is the goal. The byproduct is that he will most likely miss you during this time and yearn for you and while he's doing that, you're becoming a better and stronger version of yourself!
Hi, my ex broke up with me a while ago. We went full no contact for about 8 weeks and then he finally texted me to catch up. We talked for about a month, hooked up a couple times, and he was treating/talking to me as if we were a couple. I want to get back together. So I've told him I still have feelings for him and eventually want to get back together. I know he still has feelings for me but he says he doesn't know what he wants (We're also doing long distance so this is a big reason of why he doesn't know). I told him a week ago I can't be just friends anymore so I went into no contact again. Was this the right move? I want him to realize he does want to get back together and be more that friends. Should I have just stayed friends and waited? Or was it smart to go no contact again!!
Using Law Of Attraction To Get Ex Back Pdf
I have been wondering how to make him love me again, realise he made a mistake and give a second chance. It is even harder as he is in another country. Plus, I really don't think the NC rule would work on him, because I have been the one who asks question in our relationship, who kept the conversation going when we lived apart for a few weeks. I believe if i implement it now, it will just give him the opportunity to move on, to forget me, because he has a lot going on otherwise (studies, friends, handball, parties…). Did i also ruin my chances by begging for it so much?
Get Your Ex Back By Making Her Jealous
I've been with my ex for a few happy months, and during which, we were not officially a couple ( though everyone around us assumed we were), because he also had a long-distance relationship that's been going on for a year. He mentioned that they were also 'just dating' as she's not his girlfriend, and I allowed it to happen then, hoping he would choose me.
You split for a reason…even if it's hazy now. But you and your ex-ex need to face what went wrong the first time if you're going to move forward, says couples therapist Robert Buchicchio, author of Taking Space, and then let it go, once and for all. Try hashing out the bigger points of what you want to do differently this time in a way that isn't threatening, like "It would make me happy if…" and have him do the same.
Sorry in advance for this being a bit long. My ex and I were together for about 3 months and we were both really happy during that time. Towards the end though she started stressing at the idea of committing to a relationship. I also was panicking because she has lots of guy friends and she was hanging out with one of them a lot more than normal(But now I know there was never anything between them). She started distancing herself and stopped talking to me and after a month of this I told her that she needs to tell me what's wrong because I couldn't go on in the relationship without any communication from her. She apologized and said that we should just be friends. For the next week I was openly sad, even with her around because we work together. Eventually I just started NC and went for 2 weeks. After that I tried talking again and after a week I realized that I still wasn't ready so I did NC for a month. She tried contacting me multiple times during this. After the month she texted and apologized for everything that had happened and she wanted things to go back to the way they were between us (she wanted us to be just friends but still talk to each other like we used to). I decided ok she misses me it's only a matter of time so we got really close for the next 2 months and really seemed like she was attracted to me again. Then I started to panic because I knew I would eventually have to ask her if she wanted to get back together. So I stopped talking because that's what happens when I stress. She noticed then asked what was wrong and I told her that I had feelings for her again and I understood that she probably didn't feel the same but I just had to let her know how I felt. She didn't respond much to that so I did another no contact for 2 months she only tried to contact me once. After the 2 months I apologized and since then we have been closer than the first NC but not as close as when we were together. She's been going hot and cold lately though. Like one day we'd be talking and is feel like wow this is just like the good old days I love her and others she's just giving one word responses and I'm left with a headache because I over think everything. What should I Do? Sorry this was so long and thanks for reading it.
He says that he was not comfortable being at his trueself with me. we were in a relationship for 3 years and now he says this.He's way too inconsistent about his thoughts and gives a list of reasons for the break up and he wants to be only FRIEDS with me at least for a while. it's been almost 4 months since we broke up, I've been pleading him all this while and today I decided to Start No Contact period for at least 2 - 3 months until December. Kindly help me in getting him back. I'm very much serious about this guy.Also please Suggest me if i'm doing it right.
Get Ex Back Rebound Relationship
Be calm and confident in yourself and what you think you can contribute to her life. In the time you've taken to improve yourself, hopefully you will have evidence of that change. If the cause of your breakup was that you did not have enough time for her, show that you've altered your work schedule and made time to volunteer or pick up that sailing hobby you've always dreamed about. That will show you're willing to make time for things that matter to you. See where I'm going with this?
I am going to warn you now.  You will be possessed by this intense desire to contact him.  If only you could talk to him, you think, you would just explain everything and all would be forgotten.  Well, it seldom works that way.  Chances are your efforts will be ignored which will just make you feel worse.  Or you will successfully reach your ex boyfriend and he and you will end up having a heated or disappointing conversation, leaving you feeling bad and rejected yet again.  It's almost always a no win situation because neither one of you are well equipped right now to deal with your emotional states.  So just cool your heels and keep reading!
Your behavior after your breakup holds the key to your chances of getting your relationship back. There are a lot of mistakes to be made, and if you behave inappropriately or in the wrong manner, you may have the opposite effect that you're looking for. In other words, if you're not careful you may just push your ex-boyfriend away for good – and that's the last thing in the world that you want to do. The problem is that getting a hold of your emotions after a breakup is an exceedingly difficult task.
The key to succeeding in this very first step is keeping your emotions in check. This is usually easier said than done, especially after a breakup when our emotions are usually running wild! When you miss your ex, it's easy to let emotions and longing take hold, causing you to reach out to him in an attempt to stay on his mind, or maybe to reignite the spark.
boyfriend just broke up with me breakup articles broken heart Charles Dickens clean slate message coaching Coach Lee does my ex think about me does no contact make your ex miss you does the no contact rule work does the no contact rule work if you were dumped Friend zone get your ex to want you back girlfriend broke up with me going no contact good texts to send your ex how to break up how to break up without being a jerk how to do no contact how to make him miss you how to make him regret hurting you how to make him regret losing you how to make your ex want you back how to text your ex immature lying Is no contact working just dumped leave him alone and he'll come back leave him alone he'll come back leave him alone to get him back limerence Miss Haversham no contact rule no contact rule success stories no contact success stories radio silence to get ex back reset message should I contact my ex should you use guilt to get your ex back silent treatment success stories of no contact rule texting your ex what goes on in my ex's mind during no contact will he come back if I leave him alone? will he miss me if I leave him alone
He thinks he still controls the situation and is clearly taking you for granted that he has the option to come back at any time he wants whenever he feels like it. You need to regain control of your life and family, make the decision to walk away and until he realizes his mistakes, he isn't going to change or be a good role model for your kids. He needs to realize that his actions are wrong and not acceptable to his family, and he needs to begin respecting you or at least fear the reality of you leaving permanently. The best way to do that is to walk away and treat the situation as it is - an unacceptable one where he can't have the best of both women and not take responsibility for the kids or when things get tough, and drink away his problems.
I have a very good feeling that if we can get to a point where we can talk openly and he isn't feeling pressured to get back together, we will have an excellent chance to make it work. I want to work to make big changes to make our sex life better and I know if I can show this to him, he will definitely want to reconsider. He is also young like me and very impulsive. We had a great relationship other than this issue. 

Get Ex Back From New Girlfriend



You put your self-worth, your happiness, your dreams and your entire life on the back burner just so you could be with your ex. Sometimes, people do it just to hold on to the possibility of being with their ex in the future. It's a direct consequence of begging and pleading. It makes your ex think "Well, if you are that desperate to be with me, then you must accept everything that I want."
How long does it take for him to contact you. Me and my Ex of four ex broke up three weeks ago bc of constant fighting even though we both admitted we still loved each other and one week after the fight he starts hanging out and dating this troll. i contacted once to be a psycho path and then after I apologized and I told him I was happy for him and I hope he gets to be happy.
Recover emotionally. You don't stand a chance of getting your ex back if you're not emotionally calm and controlled. Women dislike needy, clingy, desperate men - so you need to pull your own life together before attempting to draw her back into it. Like it or not, showing her that you can deal with life on your own will attract her back to you. That's because girls like men who are self-sufficient and independent. So go out to the gym, visit the movies with friends, or start an adventure. If you're having a great time, she'll want to be there with you.
I begged and pleaded with my ex to not let me go the day he broke up with me. Even told him I couldn't live without him. W-T-F!!!!!! But when I finally got in my car to leave (for the second time), I was in shock (disgust, humiliated, sick…) that I could have done that. To give you perspective on why I was in shock: during the breakup he said, and I quote, "It was your actions that led us to this." "YOU ARE HERE TO HELP ME! AND I HAVE TWO KIDS!" (Adult kids mind you. This was responding to the fact that I stopped being their f-ING maid). "You don't even take very good care of your dogs." All of these things were said with the, all too familiar, condescending, disgusted, nasty look on his face, twisting words and making everything my fault. Oh, there were a lot more comments like that during our breakup (and consistent throughout our relationship) but those have stayed with me the most.
It would depend on the circumstances of why she decided to break up now of all times, whether its because she gradually felt less towards you, or if there was someone else. Typically, a long distance relationship would be harder to win back because the main cause of most breakups here is the lack of physical proximity, which can't be changed unless one party goes over. If her trip at the year end is a long or permanent one, there would probably still be a chance for you to win her back if you're able to reach out successfully, but if it's just for a holiday, you might want to consider walking away because the same result may eventually occur where she loses feelings again down the road.
Get Your Ex Back Voodoo
One night in 2013, she asked if she could stay over, and I more or less spilled my guts to her and admitted my intense feelings. She said she didn't reciprocate. It would take about nine months of hardcore wooing before Mary finally said she had feelings for me. In 2016, three years after that night and almost ten years after our first date, I asked her to marry me and she said yes.
The day we broke up, we went out fishing with two friends and it was really cool, and we went to see some of his friends play handball ( which is a very important part of his liife, but i have never played, so don't really care, but I wanted to make the effort for him and to be with him). I was doing so good until he decided to go play ball with his friends during half time, leaving me alone on my chair, while I had come to be with him. There were two people I had talked to before close by ( which was his excuse to leave me) but they were talking the foreign language and imagine how hard it is to engage in the conversation when you don't know what it,s about and you need to switch language… So i got mad at him and told him it wasn't cool to leave me on my own. Best Way To Get Ex Back Girlfriend
If you feel that he is unable to give you the attention you need, perhaps it would be better to focus on moving on as he may not be right for you. However, if this is a temporary phase and you think that it would get better, then maybe giving both parties a break right now by doing no contact would be good since it allows for some breathing room and for him to focus on what he needs to do right now, while you figure out whether his lack of attention towards you is something you're able to accept.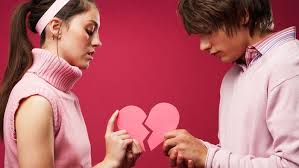 Instead of worrying about whether he has feelings for you still or not, why not spend the time hanging out, having fun, flirting, and re-creating those feelings on your own accord? Emotions aren't set in stone and can easily waver, so it's up to you to take the first step in not letting what he thinks affect you, but doing something to try to get the result you want.
My ex broke up with me 8 months ago. The reason he broke up with me was because he said I was immature and I didn't take him seriously. So when he broke up with me we didn't talk until and like 4 days later I found out he was dating his ex again. So we completely stop talking to each other until one day my parents and I went to his house (my parents and his parents get along very well). He was acting so nice to my parents but he didn't say a word until I got a message from him and he was apologizing about everything he did and of course I forgave him. So that day we were talking again and when we were talking out of no where he hugged me and that made me get a lot of flash backs of us together. After the hug he kissed me so we kissed and then I asked him what we were and he said whatever I wanted and I said we can try this again if you want. After I left his house we were still talking and I decided to ask him about his ex. He told him he still had feelings for her and I asked why he was with me and he told me because I reminded him of when he and the girl started dating supposedly I was being like her. I got really mad and we broke again. But we still talked cause we ended up being friends. One time when we were talking he told me that he regrets breaking up with me. But the next day he didn't talk to me again. We lasted for a very long time without talking but I noticed that every time he and the girl broke up he will talk to me. So I got tired of that and didn't talk to him no more. I decided I needed to move on but it took me along time since I still have really strong feelings for and even when I got a boyfriend I still had feelings for him. Barely this passed Saturday I saw him again. It was so awkward my mom noticed that he was really nervous when he saw me and that he was looking at me. I wanted to cry so bad because I remembered all our dates and every single time we said i love you's. And I thought I was over him but I'm still not I still love him with all my heart. What can I do to get back with my ex???
Will My Ex And I Get Back Together Tarot Spread
When you want to contact your ex-boyfriend, you must take great care in doing so. You don't want to rush him and you don't want to send the wrong message or vibes. Remember that not everyone is alike. You might be ready to have him back but he may not be ready to get back into a relationship with you. The way your relationship ended will also influence how you can make up with him. If the relationship ended because of things like cheating or lies, it could be extremely difficult to work things out. If it is a simple argument or fight that ended your relationship, it will be much easier to contact him and have him back.
My god, you have described men to a 't'! Any man that's rotunda having had a lot of ego & the truth is they are pussycsts underneath! Thankyou for this – it's saved my heart as it's reminded me of everything I already know but sealed it, no empathy and heart break after being left with our tiny baby after being very in love or atleast I thought we were! Apparently he wants to 'be free' and not be ' tied down'! Says he doesn't love me, never did but tried! I'm a fairly ok attractive woman (just so you don't think he pulled out bcs I have one leg or something) so much so that he begged me to get a tattoo of his initials as he loved me so much! but I pulled out. How does that work then????am mans madly in love with you, sees you vulnerable and kegs it! Nice ?
Positive Affirmations To Get Ex Back