I'm really heart broken and confused. Me and my now ex boyfriend met off an app two years and a couple months ago. He lived in a different state so it was long distance for a couple of months at the beginning. We were head over heels crazy for each other. He actually decided to move states to where I was so we could be closer. We met up and saw each other in person and things were even better. Me and him made promises and plans for the future, just loving every minute of it. This was my first real relationship and his longest. All his passed relationship ended horribly, all the girls he's ever dated has cheated on him or treated him badly. So with my lack of experiences relationships and his horrible ones, our relationship took a twist on things. He was very insecure when we first met, he didn't want me going places or doing things and he always freaked out if I didn't text him back in a few minutes. I thought it was a little extreme at first but I loved the attention and everything else with it. I started to think that relationships were suppose to be that way, having to know where that person is and what they are doing… just putting all their attention on you. A year went by and we were still in our happy honeymoon stage of our relationship, but some things started to change. He started to become more confident in himself and wanting more space and his own time. This was all great but in my eyes at the time I thought that this is him becoming more board of me and wanting me less. While his confidence grew mine started to become smaller. The more I pulled him in the more he pushed away. We started to fight and he started to lie and keep things from me. One morning he decided to end things on April the 29th which seemed like it was just out of no where. With this break up I've had a big realizations that I need to let him have his guy time, that giving him space isn't pushing each other away it's brining us actually closer. One of my other mistakes is not letting the passed go and just bringing them up in fights like ammo. I told him that I'm really sorry and that I'd change these things, that I understand where he is coming from. I also told him if he needed a break to just have time for himself and go visit his family to figure things out that we could do that too. He said no to all of my options. He said that it's not going to work the whole time he couldn't give me answers or even look at me in the eyes and just started crying his eyes out. My heart is broken, I can't sleep, eat, or dink, even my own family is starting to become worried. I haven't spoken to him since or tried to contact him in anyways. My brother and my ex boyfriend live in the same apartment together. My brother keeps telling me how much of a wreak he is and how he's afraid to leave him alone. My brother said when I left the apartment after he broke it off with me that my ex just started blowing up his phone with messages saying how he's on the kitchen floor crying in pain and doesn't want to be left alone. My ex told my brother that it's like that saying "You don't know what you have tell it gone." I'm just really confused…it's obvious he still loves me and he's going threw a hard time too. All I want is my boyfriend back, I gave that boy everything, he was my best friend. I just don't understand how this could of happened, I really could use some advice and insight on my situation.
After only a 2 month relationship, is it possible to get him back? or is it just a fling? I totally get what you mean about 30 days to miss you and such, but 30 days of no contact seems like a lot considering it would be half the time we were together. He is definitely moved on, he was back on Tinder the day after we broke up. He's been polite and kind in the few times I've reached out since, but I can tell he definitely has no interest anymore. I just can't shake the feeling that no contact won't work in this situation. He has no reason to dislike me or anything, but Im sure he just sees me as someone who he wasn't ultimately compatible with. I'm not sure time apart would change that.
First things first, you are going to become the sexiest version of yourself that the world has ever seen. Let's say you and I were dating and we had a fight and broke up (I know I am a horrible boyfriend 😉 .) Anyways, after a month of you basically freezing me out (no contact) I happen to bump into you at a Starbucks or somewhere where we both frequented. The first thought I have of our encounter will be based on the choices that you made during the 30 day no contact period. If you sat around feeling sorry for yourself and ate ice cream on the couch all day I will probably think "she looks terrible." However, if you spent that no contact time working on yourself physically and mentally I am probably going to think "WOW! She is even more beautiful than I remember."
Hi! I was dating this guy (unofficially because we never really discussed labels) for about a month. He'd text me every single day and we'd talk for hours. We had amazing chemistry and common interests. He said he found me very interesting and he'd always ask so many questions about me. We hung out a handful of times and had a great time together (no sex -although we did get somewhat "intimate" during our last date). After I got home that day I sent him a message along the lines of "I'm not a F**k buddy" because it seemed to me in that moment that all he wanted was to get physical. I immediately regretted the message because I realized how mean and out of the blue it'd seem to him (plus, he hadn't really treated me like someone just you want to sleep with). However, he read the message before I could delete it from the WhatsApp conversation and everything changed at that point. He got upset and shot down, I panicked and sent him more messages and called him about 6-7 times during the 24 hours that followed. I wanted to verbally apologize so badly. When he finally answered after two days he told me that he "wasn't as interested as he was before" and that he had ended longer relationships because of the way someone spoke to him. He also said he missed his friends (he works a lot and only has free time on the weekends) so he'd prefer to hang out with them. He said we could still hang out because he finds me a very "unique girl" but essentially made it sound like it'd no longer be a priority of his. Hearing all of this broke me in pieces because I really like him and any form of rejection is always hard. I didn't yell or call him names or anything, I just apologized and told him I understood what he was saying. After that conversation I did no contact for 10 days (fearing that doing it longer would not be a good thing since our relationship had only been going on for a month) and then reached out to him via Instagram message. The message was short and relevant (about some interest of his) and he replied immediately, we engaged in some conversation via message about some things I'm doing at the moment .. and then that was it. I reached out again after two days with another "non threatening" text about some specific thing I'm doing now during my vacation.. but this time he didn't reply, it's been a whole day and he hasn't even seen the message (Instagram shows that the message has not been seen). So now I don't know if I did too much by initiating that second attempt to reach him. I'm really lost because most of the advice I've seen out there focuses mostly on couples who've been going out for longer than just a month.
"I can see now," Peter explained to her, "that in my depression about work I became totally self-centered. I withdrew from you, so no wonder you felt angry and distanced from me. As both of us withdrew from each other we lost our sexual connection.  I felt desparate for attention.  Then I took the ultimate wrong turn by seeking sexual attention from an infidelity. Big mistake!  I'm so glad that now I'm looking for a job that will be a better fit for me. I think I've found one, and I'm thrilled at the prospect."  
Get Ex Back Psychological Tricks
Hi me and my broke up 3 days ago and we been together for 1 year and it was my fault cause I kept getting mad. He told me his going to his friends house because we both woke up early to go to boxing class. And I told him we can go to his house instead and rest. But he didn't want to and I kept getting mad and said no your staying here and he still left and went inside and I kept knocking trying to tell him to come here when he did he said he was breaking up with me and I slapped him because I was mad. We're still talking and we hang out still but he doesn't want to be with again but he told me he still loves me. I'm not ready for us to be over even his mom told me not to give up. I just need help getting him back because I love him. Any advice on what I should do. Because I'm no n US. I just need help
My name is Christina and I'm only 18 years old. I like anime, which is how my boyfriend Paul and I started dating – we went to school together and one day exchanged DVD's of anime we both liked. Then we began to go to anime festivals and gatherings together, watch movies at his house or my dorm room. He was the first man for me, although I was not the first for him. He had more experience and something to compare our relationship with. I was a good girl, who didn't think much about men before I met Paul. All I really thought about was anime.
I was in a long distance relationship and my ex did not feel like I was committed enough to making it work and I slowly began "ghosting" him, but still texted him sporadically over time. As a result he felt manipulated and he now feels as if he cannot trust me. I came to where he lives for an internship and after many conversations he decided that he wanted to see me. I asked him whats new in his life and he told me that he has a girlfriend of nine months, but did not tell me because I thought I would not meet up with him. We continued to text after and ended up seeing each other again and continued to talk after that. We had good conversations about what I did in the past and I allowed him to ask any questions that he needed so he could get closure. After this conversation things fizzled, but he will still text me a few times a day. I want to do no contact, but I am leaving the state and going back home in two weeks and feel that he still does not trust me. Any advice that you could give me?
Right now, give him the space he has requested for and spend this time doing what his friend had advised (working on yourself and making changes to your life). You can't control the timing on when he reaches out to you, but the least you could do is show him that you're sincere about making it up to him and have made efforts in taking the first step forward. He may not forgive you entirely, but at least he knows you're sincere about fixing things and may decide to give things another shot.
This is probably the most comprehensive free road map on how to get back with an ex available on the internet today. Our goal is to provide you with a free resource that can enable you to know exactly what you need to do, no matter what situation you encounter; to prove to the person you love that you're the one that can make them happy in the long haul and to help them fulfill their dreams!
The fact that you feel broken and dead inside without him isn't going to make him say, "Well, in that case, we need to get back together immediately!" There is nothing sexy about that. All you will do is make him feel guilty, or you'll make him go cold and withdraw from you because men don't like feeling like the bad guy and he might completely emotionally detach himself from the situation.
If you are still sure you want him back after your time reflecting, the next step will be to find out if he still has any feelings for you at all and whether there may be a chance of the two of you rekindling the flame of love. This step is crucial, so if you haven't done so already, take the simple test now to find out if he secretly still wants you back. A Letter To My Ex Boyfriend To Get Him Back
You'll have to let him realize the mistake on his own before he willingly decides to come back. Not every situation can be controlled when it comes to a relationship because it requires effort from both parties. If the relationship you had with him was a meaningful one, despite the downward cycle it has taken the past few months, he should begin to realize who he values more after some time apart from you.
Me and my ex were best friends for 3 years secretly in love. We never confessed. She started dating someone 8 months ago and i couldnt take it so i told her. She confessed that she had been in love with me too. We were together for 6 months until she told me she had lost feelings for me. And that it was because i had changed and talked about other girls more and cared less about her( told this to her friends) she now says she likes someone shes talking to. And that shed never wanna be with me again.
Well, at this point he does not seem apologetic at all for cheating on you and leaving you for another person, so there's honestly no point in making an effort on your part to mend things because it would only reinforce that his behavior was not wrong. Even if you did manage to win him back, the same issue may occur again, as he does not do anything to make it up to you, and you remain with trust issues, which would eventually lead to the same type of breakup happening.

Hi! My boyfriend of just under 1 year broke up with me a few days ago. We were the perfect couple, incredibly similar and always had an amazing time together. However there was one issue that popped up time and time again. He wanted to go out clubbing with his friends, but never wanted me to go with him. I felt incredibly neglected and became insecure because I felt like he didn't want to be around me. This would in turn bring about arguments. We broke up in a friendly way, he told me that this decision was breaking his heart but that he didn't see anything changing because the issue kept coming up. He told me I am the best girlfriend he's ever had, and would definitely miss me, but that his decision was made because due to the fighting, he believed he had lost his feelings for me. Further, he believed our similarity was a bad thing, even though we never had any issues or arguments about anything we ever agreed on. Since we broke up we have been in no contact, apart from the day after we broke up where I phoned him crying and sent him a couple of texts trying to convince him that he'd made a mistake. He is incredibly stubborn and I have this feeling that even if he realised he made a mistake, his stubbornness would stop him from reaching out to me. I want him back, and have realised how my insecurities pushed him away. I'm in the process of following all your steps so that I have the best chance of getting him back, because other than this one issue, we are perfect together. My question now, is after so much reflecting I've realised how I contributed to the break up and learnt how I can fix this if we tried again. So I was considering an "elephant in the room" text to let him know how much I've realised and learnt, but I'm worried about appearing desperate which is not my aim. Should I send him a text outlining what I've discovered, but end it in a way where it shows I'm not expecting a response or a second chance? or should I continue my no contact period?
My boyfriend broke up with me over a month ago. He won't answer my calls or texts and blocked me on Facebook. I am trying so hard to stop contacting him via text but it's hard because we talked everyday for six months. I cry and miss him terribly and he won't talk to me. I am trying to hard to do the 30 day no contact rule. my email is [email protected]
When I brought up not dating anyone else, he said although he had not been he had been thinking about us and was confused about what he wanted. If he wanted to focus on his career only or settle down. We seemed to be on totally different pages, I was only looking to have the security of confirming we were only seeing each other and trying to understand how he felt about me. He assumed I was asking for a serious relationship and said that the honeymoon stage was over and we needed to think about the future. I was only thinking about the present and was still happy getting to know him but needed to know how he felt about me as I felt alone with my feelings that I was expressing with no reciprocation. In the end I told him to take some space and figure out what he wants because I couldn't continue to date someone that didn't know how they felt about me.
Hi, I just want to ask for advice. I've been broken up with my ex for over a month now. Fresh from the breakup, we still talled daily and met up at least once a week. During that month, she acknowledged that she still loved me but she still wants to remaon single because she is not in a safe place to give commitment. I, being the clingy dude I was, tried winning her back, even calling her over the phone. She would still answer when I call but is still firm on her decision. Finally last week, she said to me straight up that she had enough of me always bringing up the past and says she doesn't want to talk to me anymore so that I could move on and that I should forget that I stood any chance of getting back together with her. However, she hasn't blocked me on social media and my cellphone number. I'm not so sure how to feel right now, or if there is even a way to save the relationship. She said she broke up with me because I was too clingy, there would be times where we would have an argument because sometime I would see her online and would not give even a hi to me, even though she sais she doesn't really know why we broke up. Anything I can do to save the situation?
hi kevin..my ex broke up with me after 5 years that we've been together. it has been 3 months since she left, i have been chasing her since then but now i want to do NO CONTACT. do i still have a chance after every i did to chase her? i became needy, desperate and insecure before we broke up because i was working abroad, when i arrived home she broke up with me and i was devastated because i haven't seen her for 7 months. i tried to chase her but she ignored me all the time. i left my country again to work, I tried to send her messages when I left. she's responding but she's acting cold and trying to avoid me. now i decided to do the no contact, do i still have a chance to win her back??
Just stop, and imagine the very man who just before didn't want to be with you and even told you that he doesn't want you in his life, turn into a romantic Casanova who won't leave you alone and literally yearns to be with you. What if you were able to make his heart pound in his chest and feel a special kind of desire for you each time he thinks about you? What would you give to be able to have this effect on your ex boyfriend the next time the two of you meet?
Get Ex Back Via Text
I'm not sure what to do at this point. I didn't reply. I havent since. It has been a day. Is there coming back from this? Is the "its ok" a good or bad thing? Could she be so done that this is now meaningless and doesn't really matter to her? Or is this a positive "its ok"? What should i do now? Should i try to crawl back in? Should i wait a week? Or is it done? Rn i feel I should wait a few days.. but I don't know.
It can be tough to acknowledge that we messed up or that we could have done something better. Your ego takes a hit and you can make yourself feel worse before feeling better when engaging in such a process. But getting back with an ex will require you to put your pride aside and to figure out exactly where you went wrong and what pushed you to act a certain way
We spoke this past Sunday after not talking for two days and we both agreed on being friends and taking it slow. We both agreed that it didn't feel right to just say bye to each other like that and that we both mean way too much to each other. She doesn't wanna deal with the stress of relationship expectations right now. I just need to earn her trust again and take it day by day. I dont think she doesn't want this. She just wants to be 100% sure. The same way she's gone about us the last 7 months which sucks because all that trust I earned was somewhat lost. I told her if we gotta start over I'll do it. Im just happy she actually heard me out. Felt like she really did miss me and wanted to work things out. She just wants to be sure it'll never happen again.
Continuing contact with her right now may only hurt you further, especially when she's at the stage of being unsure and you're still hurting. Beginning no contact right now seems like a good idea as you've mentioned and as to whether you should wait, that's a decision you have to make. I think you'll be able to get a clearer idea of what path to take once you're more emotionally stable again and hurting less.
my gf and I have been together for 4 years. we got married in order for me to be able to stay in the UK and it would be easier for me to find a job. I have done MSc and found a great job. then later she told me she isnt ready for commitment and we need to breakup. I panicked and felt insecure and had most of the feelings the article is mentioning not only for the sake of the relationship but also worried about my whole future. Thankfully, I found your article and I started the no contact period last week. She asked about me and I ignored her. I am working on myself now to fix myself and to feel better. I just need some help regarding what to send after the no contact period is over. I would be pleased if you can send me a template. Thank you very much.
I get it and I've been there. You miss him, you miss all of his quirks and jokes and the way that he made you feel. You miss the way that YOU felt and the girl that you were when you were with him when the relationship was good. You make an excuse for and justify everything that he did that was wrong, disrespectful and hurtful because you feel like it was you that provoked it and made him act out. You just want him back, no matter what. how to get your ex boyfriend back
With the release of our new program called How She Wins Him Back, we are giving away the ebook version for FREE! Why? For no other reason than we want you to understand these 4-steps. Because these 4-steps are the missing ingredients that cause men to either go "all in" with you. And without the BIG FOUR, men are wishy-washy. Either they go off and try to find another woman. Or they ghost you… not texting you back or calling you back for weeks or even months!
So, now that you know what changes you need to make physically lets talk about arguably the harder thing to improve, your mental state. One of the biggest assets about the no contact period is that it gives you time to calm down a bit from the mental tension that was your breakup. This section is going to be all about how to get through your breakup and heal emotionally. However, in order for that to happen you need to take a few actions first.
It can be tough to acknowledge that we messed up or that we could have done something better. Your ego takes a hit and you can make yourself feel worse before feeling better when engaging in such a process. But getting back with an ex will require you to put your pride aside and to figure out exactly where you went wrong and what pushed you to act a certain way
You put your self-worth, your happiness, your dreams and your entire life on the back burner just so you could be with your ex. Sometimes, people do it just to hold on to the possibility of being with their ex in the future. It's a direct consequence of begging and pleading. It makes your ex think "Well, if you are that desperate to be with me, then you must accept everything that I want."
If you feel that he is unable to give you the attention you need, perhaps it would be better to focus on moving on as he may not be right for you. However, if this is a temporary phase and you think that it would get better, then maybe giving both parties a break right now by doing no contact would be good since it allows for some breathing room and for him to focus on what he needs to do right now, while you figure out whether his lack of attention towards you is something you're able to accept.
Get An Ex Back Who Has Moved On
I wish i was strong enough to follow these steps. I feel so lost. My fiance cheated & got her pregnant, right after i miscarried. I didnt even know i was pregnant & when it happened I had just found out about her & she was 4months along. He says he loves me & was stupid & ruined everything & i deserve better,but he has no choice but to stay with her to raise the baby even if he doesnt want to. He says its life & he has to deal with his mistakes. I can never be with him but we have known each other for over 20 yrs & i miss my friend, he wont talk to me & the last time we did he looked at the ground the whole time, just saying hes a pc of crap & he ruined our life & our family. I know hes unhappy, i can feel it in my soul & im sure everyone thonks im nuts, but i honestly believe hes hating his life. I love him so much & i can never be with him again after such betrayal but will he ever forgive himsrlf & come back, i miss my friend so much & it hurts me to know hes unhappy & its very painful he wont talk to me.
Whilst perpetual moaners and negative people are difficult to be around, sometimes, people, male or female, need a little help and encouragement, to reach a state of happiness and contentment after a difficult time, and whether you are male, female, partner, mother, father etc, being there to help them is a compassionate thing to do. Only a sociopath can function without feelings or compassion and everyone knows the disruption they can cause in people lives.
Hi, my boyfriend and I had a breakup since 2 months. The reason is quite complicated as even I, myself has doubts on that whether I made a mistake or is this just a misunderstanding. We had around 4-5 breakups in a row but we loved each other like anything. He always served that "no contact" period after breakup which made me confused that whether he's actually interested or not. In that confusion, I accepted his friend's relationship proposal while he was on his NC just to have my rebound relationship. When he came back, I told him that I'm now dating his friend as he has feelings for me. At that time, he reacted a bit and called his friend to let him know that we are patching it up. Then he broke up with me again and went for that NC again at the same night. I called his friend and asked him not to leave as I was not understanding his attitude (his friend is no doubt a very nice person). Then again he(my ex) came back after a month until then I realized that I love him(my ex) and I couldn't be with anyone else but him so I avoided his friend. Then we restarted our relationship in a strongest manner possible. I did already told him that I was in a relationship with his friend but I can't deny this fact that I realized that I couldn't be with anyone else but him. Also, I told him that I will break up with his friend as soon as I get a chance to talk to him. Then, he just read my old text messages in his friend's cellphone. Those messages were intimidating as I was in a relationship with him at that time. So, he got so horribly angry and broke up with me again and said that I cheated on him while I know that I am still so in love with him. Before reading this article I tried a lot to get him back at any cost. Calling/texting each and everything I was trying since two months. He always replies to my texts and it seems like he's so much hurt but now he just don't want me to be with him anymore. I'm feeling so guilty, desperate and confused as I can't find out whether I did something which had taken him away my true love away from me forever or whether it is just a emotional flood from him as he didn't like me getting closer to someone else. Please help me.
My god, you have described men to a 't'! Any man that's rotunda having had a lot of ego & the truth is they are pussycsts underneath! Thankyou for this – it's saved my heart as it's reminded me of everything I already know but sealed it, no empathy and heart break after being left with our tiny baby after being very in love or atleast I thought we were! Apparently he wants to 'be free' and not be ' tied down'! Says he doesn't love me, never did but tried! I'm a fairly ok attractive woman (just so you don't think he pulled out bcs I have one leg or something) so much so that he begged me to get a tattoo of his initials as he loved me so much! but I pulled out. How does that work then????am mans madly in love with you, sees you vulnerable and kegs it! Nice ?
Positive Affirmations To Get Ex Back
There were a few problems in the past. He's very sensitive and when he gets stressed he can't handle much emotion. Because of this, he "broke up" with me in the past. It wasn't really a break up, he kind of just stopped talking to me. It only took one or two days for him to reach out. He said that he was so sorry and that he was so devastated when he didn't talk to me. He said that he couldn't see himself with anyone else and the "break up" made him sick. I thought that this time was going to be like those in the past but after a few days he was still being cold. It's been about two and a half weeks now since he broke up with me and a week since the last time we talked.
Hi Rosie! I love the way you talk ("I don't want to talk to him from a place of blame but one of giving and what I want to give is my confidence, mysetry, joy and best self and love myself completely so I can give them my best self"). I couldn't say it better myself! Make sure you have a good blueprint to work from, so if you have not picked up a copy of my ebook, Ex Boyfriend Recovery Pro, you should do so. (i.e. website Menu/Products link).. It is massive and covers so much…in so much detail. Kinda like a Companion Guide that helps you along the way and optimizes one's chances. I think you have very good understanding of the No Contact Principle. Maybe since things ended in an arguement, you make a little exception to the NC rule and reach out just give him a heads up that you are progressing thru your own self discovery process and just wanted him to know you appreciate him recommending that the two of you take some space (even if he didn't recommend it). So what you accomplish is a little connection so he knows that he is not far from your mind and you are working to be the best version of yourself. That may be intriguing to him and enhance "your" value in his mind.
Hi there. My boyfriend of two and a half years just broke up with me a week ago. He currently just left for college and since I'm one year younger I'm still home. We had been planning to stay together throughout college and there have been many talks about our goals for the future. We never fought, but always communicated. We were a real pure relationship and everyone around us could see we were meant to be. All the sudden he gets drunk at a party one night and breaks up with me over a phone call. I know your probably thinking it's because we wants his freedom in college and doesnt want to be tied down, but he isn't that kind of guy. He specifically told me that he has been depressed this pass week and doesn't think that his life will be happier or better without me, but he "has to do this." My bestfriend also told me he told her he won't fall in love again until he's 25. The reason why he claims to be doing this is because long distance is too hard for him if we dont have a future together. But, he has always seen a future and admitted that he is pushing me away right now. My bestfriend (who is also his best friend) thinks that he thinks he is saving me from eventual heartbreak in the future. I don't know how to get him to realize he's not thinking clearly, especially because he only thought about breaking up with me one day before he actually did it and said "he couldn't do it unless he was drunk." He also told me he loved me 45 minutes before he broke up with me and said how he couldn't wait for me to visit and how all his friends were going to love me. So honestly I think he is just getting scared about the future because he tends to do that. He has texted me to make sure I was okay and still wants to be in my life. How do I make him realize I'm the one again because up until the day he broke up with me he believed it? I dont know what to do.
My ex(27f) and I (31M) had avery intense but short relationship (3 months, even though we liked each other for longer than that). At the time of the breakup she started having a lot on her plate, studying something new, working on a project and starting work practices all at the same time, and then it was me, being afraid of losing her and showing it sometimes, I was making her stressed in a time where she needed space and support and ended up breaking up with me. I got into an emotional mess and during the break up day I tried everything, text, mails...She got fed up and blocked me.
He broke up with me last week because he didn't feel it was right anymore. He said didn't love me anymore. He didn't imagine me in his future anymore. He said he hasn't been feeling the same feeling from when we started dating for two months. He didn't tell me right away because he wanted to love me. He wanted to believe he loved me. He said he wished he loved me and that we worked out. He apologised to me for not feeling the same way anymore.
Similarly, if he's getting your attention, praise, sex or whatever just because… even with bad behavior, there is no incentive to want to get you back in an official way. There is no reason he would do anything different than he has been doing since what he's been doing so far has worked well.  In addition, giving in to him and giving him everything he wants just makes you look needy and desperate.  He might be thinking, if she is so desperate to have me then maybe no one else wants her… and if no one else wants her… why should I?
I guess I get in to the honeymoon stage later, for me it takes time me and he seemed to be in it in the beginning and I was holding back because I was unsure. Yes, I did feel emotional distance from him during the last month but he kept following up and making plans and we continued to spend our weekends together that were so much fun. But missing the big elephant in the room, which was discussing what we are. I should also mention we are in our 30's so I am just surprised that if he finally met someone that he connects with that he would just leave to abruptly just because I brought up deleting the dating app. I just thought there was a real connection between us and if he would just open up more I could see a future with him.
Thank you Lauren. It's been 3 weeks now and I am pretty okay. Two questions though: 1. I wonder how did the story of the lady who wrote this apology letter, go? Did they get back together, or do you know about anybody else who have used this with success? 2. Do you cover somewhere if it's a good idea to stay friends with your ex? Thanks in advance.
Of course, not every woman is led by her emotions, but most fall into their traps. Women show their feelings a lot stronger than men, and let them run wild during a breakup. If you were emotional and told him that he doesn't pay enough attention to you, tried to control him, and showed your dependency on him, it only pushed him away. These actions will definitely not help you get him back...
Right now, give him the space he has requested for and spend this time doing what his friend had advised (working on yourself and making changes to your life). You can't control the timing on when he reaches out to you, but the least you could do is show him that you're sincere about making it up to him and have made efforts in taking the first step forward. He may not forgive you entirely, but at least he knows you're sincere about fixing things and may decide to give things another shot.
Think about what went wrong. While you distance yourself from your boyfriend, you'll be in a good position to reflect on the problems in the relationship. If you want to get your man back, then you have to figure out what it was that went wrong, so you don't do it all over again. The problem could be simple, or it could take a bit longer to figure out. Here are some of the things that could have gone wrong:
When Ex's Get Back In Touch
Hi, I just want to ask for advice. I've been broken up with my ex for over a month now. Fresh from the breakup, we still talled daily and met up at least once a week. During that month, she acknowledged that she still loved me but she still wants to remaon single because she is not in a safe place to give commitment. I, being the clingy dude I was, tried winning her back, even calling her over the phone. She would still answer when I call but is still firm on her decision. Finally last week, she said to me straight up that she had enough of me always bringing up the past and says she doesn't want to talk to me anymore so that I could move on and that I should forget that I stood any chance of getting back together with her. However, she hasn't blocked me on social media and my cellphone number. I'm not so sure how to feel right now, or if there is even a way to save the relationship. She said she broke up with me because I was too clingy, there would be times where we would have an argument because sometime I would see her online and would not give even a hi to me, even though she sais she doesn't really know why we broke up. Anything I can do to save the situation?
There are many, many reasons why someone may choose to explore a reconciliation with their ex. But a lot of the time, those reasons aren't exactly good. "People often want to get an ex back because they think it will heal the pain they feel in the immediate moment," says Brandy Engler, psychologist and author of The Men On My Couch. "If they were rejected or broken up with, it can be a strong impulse to want that person to accept you in order to heal the wound of rejection." And that, of course, isn't a good reason to get back together.
How I Get Over My Ex Boyfriend
Hello. I was with my ex boyfriend for only 4 months. Everything was amazing in the beginning. He has two kids. One is 8 the other 11. He is legally separated from his wife for 3 years and they hardly communicate unless it's about the children. They also haven't lived together in 3 years. They live in separate states two hours away. He met me and fell in love fast. So did I. He was saying he wanted a family with me and it was very soon but I felt deeply for him too. I ended up moving in with him after I found out I was pregnant. His ex found out and was holding the kids over his head because she isn't over him still. They apparently had a terrible 13 years of marriage. From what his family had told me. She made him feel guilty about having a kid with someone else and keeps telling him he will give up on them. She manipulates. So anyway, after living together for a few weeks we got into a fight over the ex and I had moved out into my own place. We ended up getting back together after a while and my insecurities got the best of me and it ruined us. I was asking a lot of questions on how he feels about me. And if he's over his ex. He says he is over both of us now. But I recently found out he spent the weekend with her and the kids but everyone is telling me he did it because it's far and he wanted to stay with his kids. He denies he was there I guess to save the argument. He was always a good guy to me. We tried a good 2 times after that slowly. Just to see where it would go but I started in with the questions again. And I also got angry a few times and told him to sign over rights to me so I can raise the baby without him which I was wrong. I apologized. He forgave me. I love him but I'm just hormonal and scared I already damaged so much that I ruined it anyway. We were together 9 days ago physically. And yesterday we went to a doctors visit for the baby together but he said he doesn't want to be with me because my insecurities and questions about feelings. He doesn't want to deal with it anymore. I don't know my best bet. I want a family. He does too. Before the whole thing with his ex we were amazing. So we once had a good thing. He also says we've only known each other 5 months and doesn't know if it's worth it all.
Hi, I had been dating a guy for 2.5 years, he's a Muslim and I'm a Christian,during this time he was completely in love with me and he has done a lottttt of things to keep me happy and to show how much he loves me... because he was never like this and I could feel it and even his family and friends had told me that he has never been soooo serious before for any girl and I myself felt his love for me then... and I had amazing connections with his family and even most of his relatives side knew me.. though we used to fight a lot we always managed to get back and love each other more.. but the few days before the breakup we had been fighting and that is when he went to his cousins place far from where we live .. he stayed at his ex's place who is his cousin and he had dated her for 2 years before me ... and he suddenly started getting feelings for her and they were so strong that he went and told her mom that he wants to get married to her and even kissed her and stuff ... but then after he came back from there he has ditched her a million times already by kissing me and getting physical with me and even after that girl knew this she accepted him like twice .. and when there were problems in their relationship ( now it's almost 2 months since we broke up and since he's got into a relation with her ) he used to come to me asking if I will or will not give him another chance and that he loves me .. this has happened twice and both the times I used to agree and then we used to get physical ...I have come out of my country that means we don't meet and he doesn't even talk ( I have broken 4 rules which are mentioned above because I hadn't read the article before) so now my ex says he doesn't want me at all and he doesn't love me...and again their marriage is fixed like they say they'll get married after 5 years once he has achieved something in life ..both of us are 20 and his present girlfriend is 18...in this situation where families are involved and where he claims to love her soooo much will is till be able to get him back? Please help ... is it still possible ?
Eventually he told me he can not stand it anymore and although he loves me he cant be with me. So we didnt talk for 2 days, and then he wrote me that Im the love if his life and he wont give up on this. But I decided to take a step back cuz it hurt me. So I told him we need to do the talk and decide what we are gonna do. After 2 weeks we finally did it and had a big fight. Then we decided to try again. So we met again and it just led to nowhere. We went in circles, could not even find a place to go to do the talk because of my stubbornness and his lack of understanding...
I am basically a happy person, and i agree that being happy is magnetic enough to attract people, not just men, effortlessly. I find that freedom to be who you are, accepting yourself as you are, loving and enjoying every moment of your life as you are, and feel that you belong to the universe as a whole, makes things easier to think that possibilities are going to be in your favor and you open yourself up to more beautiful things in life, positive things naturally come your way….hope these ideas help. ;)
My ex ended this 1st April (nearly a month ago). I begged. After day 1 he wanted to talk. After a week he never wanted to see me again. I did NC for 4 days until my sister told him to message me (I got sexually assaulted and needed emotional support). He messaged me. He seemed off. We spoke every day. Well I went one day (a couple of times) not replying. I found out I was pregnant. I told him. He was good about it. He told me to get rid of it. I got scared. Basically I messaged him saying I can't. We argued about me needing him and he said he doesn't know what to do. Yesterday I said I'm bored of feeling hated. I need my friend back. He said he doesn't hate me. I went on about feeling hated and being scared of the abortion. I asked if he could see me. He YELLED at me. I ignored him (which is what he wanted me to do all month he even said I went crazy) but 10 minutes later he messaged me back calmer and with this solution: He said I could see him (in Germany) if I get the abortion and it'll be the last time we ever see each other and we can have a proper goodbye. I went on saying I want to see him before. It ended up him saying he did hate me. I killed the guy I dated (because I said I missed what he used to be like). I messaged him yesterday and he said I can go and see him after the abortion. I asked if he still had access to my Facebook account he said no. I said I hope he is well. Also he told someone that he couldn't stand me earlier today. Should I initiate NC properly now? Is there any hope? Why would he start off saying he didn't hate me and now does? Why would he double message after I ignored him when he yelled? I'm so confused please help me.
Okay so I'm a week into no contact and I've been ignoring his messages (he messaged me for the first 3 days and now has stopped) but loads of other articles and advice have told me that ignoring texts could make it worse and that I should reply casually but never reach out to them first. But on here im being told that I can't reply whatsoever. Help I really don't wanna mess this up
Okay, so it's been a month since our breakup, which he initiated by saying that he wasn't feeling 'OK' with himself so he could, therefore, not be with anyone else, that he was hurting me with his hot and cold attitude (true) and that I deserved so much better. It broke my heart, but after that conversation, I went to his place (I had offered like the weekend to think about it, but he was gonna go away to the beach with friends to 'clear his head' and it just was too much for me) that night to break it off. He didn't let me come into his place, sent his grandma to tell me he wasn't there, told her I saw him and that I'd wait but only a little while 'cause it was late. He came out, same argument but now backed up by my "I do deserve better", "I do deserve someone who will fight for me" and his "Let's be friends", "I don't want you to disappear from my life" and "I will always care for you". I naively believed all this and we were supposed to meet that weekend so he could give me some of my stuff, I got a message late telling me he was sick in bed and couldn't, so I asked what should we do about it (mistake, I know :/) and then another week went by and didn't hear from him, so I sent him a subtle text asking for my stuff back that I didn't wanna fight and there was no point to him ignoring me but… he just kept on ignoring me. BTW, I did stop texting except for yesterday and the day before to pick up my stuff. So, he didn't reply (he lives far so I didn't wanna show up and him not there :/) but I went with a gf who sorely hates him and wanted this over and done with for me to move on. Texted him I was a block away, he was so surprised (Um, he could've checked his phone when he was online?) and was like "So, you're getting your stuff and then just leaving?" and I said "Of course, what else do you expect?" and he replied "I don't know, just asking". So, he came out and I handed him his stuff, said I didn't have to bother and asked what I brought. Stupidly, I started to tell him each item but then stopped and just handed him the bag, he handed me my stuff and he was about to talk to me when my friend said "We gotta go, got plans, remember?" and I snapped out of it and just waved and said "Well, take care, bye" and he just looked at me all shocked and 'sentimental' (something was going on there, no idea what kind of feelings, confusion?) and I turned around before he closed the door.
Long distance relationship, We dead-loved each other for one year and then I broke up. She left immediately and I missed her for two weeks and texted back. Three months I didnt care, She kept texting and called. slowly she came up with this breakup thing. All of a sudden she declared breakup and I couldnt digest it. I begged her for 2 weeks. Will she get back? How long should I wait?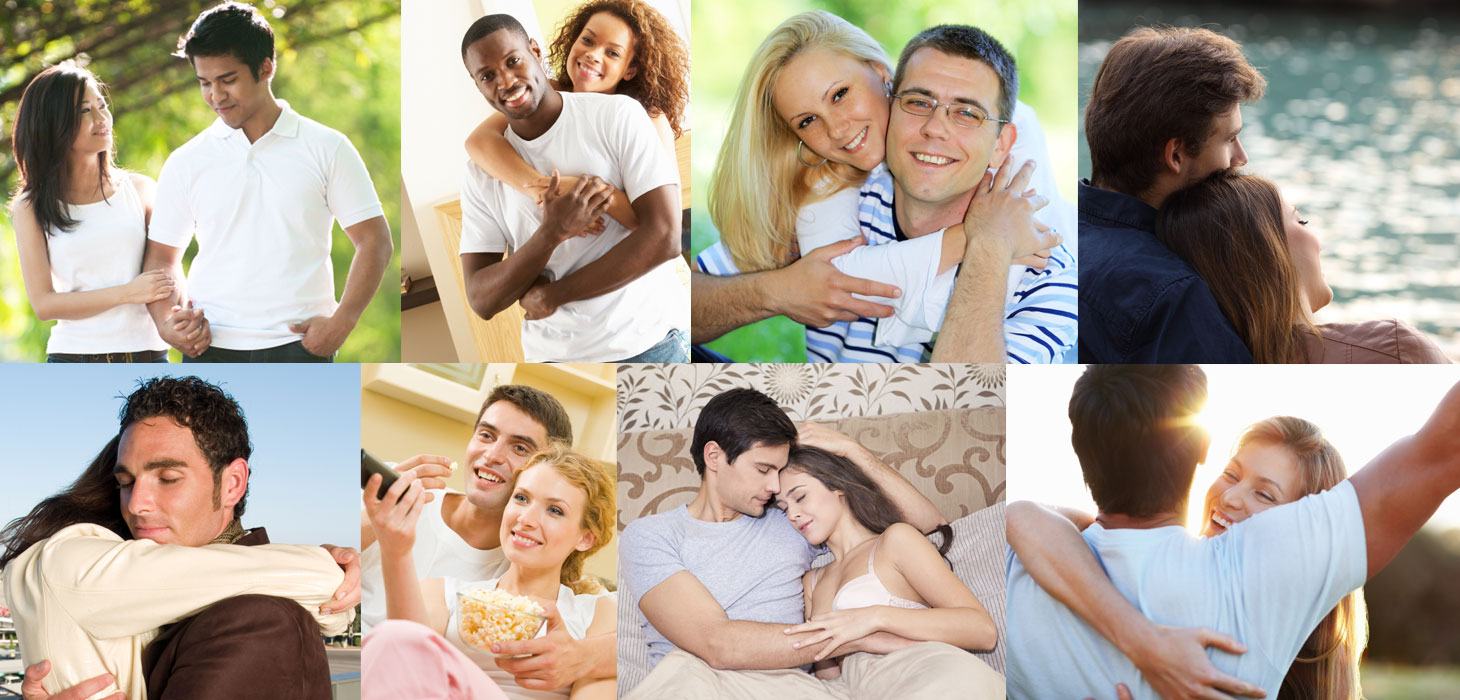 Hey Ryan, thanks for your answer before, just to let you know I failed to reach the 30 days no contact.. We spoke and we fight again.. This time it was even worst.. I cheated on her on a one time thing (Worst mistake of my life I swear) she knows and I decided to come clean to her, thing is for me lying to her she says it is too late for us to get together again or to trust each other again.. I show her the journal I was writing on her name with everything I'm feeling.. She understood a bit better but the bottom line is that she doesn't want anything to do with me again.. Fact is, I would do whatever it takes for a chance with her, I love her and I was really idiot to to what I did, I owned it and I admitted, Apologized to her 100x times, yet I completely understand where she is coming from and why she doesn't want anything to do with me..

I really need some advice, my ex and I have known each other since childhood. One day last year he started flirting online with me and then we started texting and really hit it off. He lived out of state and I wasn't ready for long distance, but he still kept trying for me. So after months of flirting and falling more and more I decided we can give long distance a try since he comes back to our home town often and I can go visit him. After a few months of that things were good and he actually as able to move back home and we were so perfect for each other. Saw each other all the time and fell more in love, spent time with both our families all the time and every one was happy. Then my life got stressful with work and studying for Med school applications. And he got a new job that was very demanding and took a lot of his time. I noticed things became distant when he didnt have time to see me or even just relax with me, he always had work first and his family is also very demanding and took a lot of his time as well. I was planning on talking to him about the issues but he's not one to be up front and talk things out, he rather tell me "its okay " so i thought there were no issues, when in reality i pushed him to far and kept asking to see him or plan things or complain when he didnt even have energy to talk after work. We had date night once a week and i would see him maybe once or twice on weekends and that was okay with me, but i still made him feel bad about it. One day he had so much work he asked for me to leave him alone for a weekend and that upset me and i ended up calling him one to many times, and he exploded and told me he can't do this any more that he needed his space and to break up, he said he wanted to figure himself out and get his life in order and that he felt bad that he didnt have the time a girl friend like me deserves and that he didnt want to hurt me anymore. I was devastated, this messed up my studying and my life for weeks. We didnt communicate for a week then i ran into him at an event, we talked some but knew it wasn't the right time or location for a chat like this. Then we talked a few days later but everyone was still heated, he said he didnt have the answers i needed and he doesn't know what the future holds and that he's sorry he had to do this to me and hopes we can be friends later that we just need space now. Yet he says he cares about me and still has feelings for me. Im so confused, and probably asked to soon if he can see himself with me again, since he did the same exact thing to his last girlfriend for the same reasons and took her back. He tells me he doesn't know what our future will be more then friends or not and doesn't want to give me false hope…. If he worked on his own issues and i worked on mine could we get back together in a few months? he keeps saying i did nothing wrong and its all him and his own issues, but i know i was needy and acted ways I'm not proud of. I was just so scared to lose him i ended up pushing him away. I just want to know how to get him back or make him realize if we just talk about our issues instead of running from them maybe things would be smoother when were both on the same page. I really love him and deep down know he still cares for me and loves me. Im just so scared to say the wrong things now and push him away even more. He is having a major surgery soon and i care so much, but don't want to make him think I'm needy. Could he really have his own personal issues? or did he just use that excuse to let me down easy? He tells me there is no one else but i don't want him to move on without me during this space period if we don't talk about things. Please help I'm a lost soul, this is my first heart break and after over a year of talking and almost 9 months dating i just can't see why he would leave me so suddenly with out answering any questions. Is there any way to get him back? I try to contatct him as little as i can so he has space but its hard and we are still friends on social media even though he deleted all signs of our relationship together. i just worry so much that i lost my best friend and will never have him back in my life as even a friends. When we do talk i ramble and talk in circles and i know thats pushing him away more so I'm trying to stop. I just over think everything and always questioned everything and i guess it showed I'm insecure when i really have bad anxiety over a lot of things. he was always so supportive and calming and then he just left me over one fight, our first fight….I just want to talk about all i have thought about since he left me and how i hope to fix things so we can grow together. what should i do!? sorry for the long post I'm just a very confused heart broken girl who lost the love of my life, at 25! thanks for the help Ex Getting Back Together Songs
I'm not sure if you can help me or not. So me and my ex were friends for nearly 2 years before we got together and after a discussion we decided that it would be a good idea to try dating each other (both of us had been wanting to date the other for at least 8months but hadn't told eachother due to the friendship). Everything was going great and we made a promise that if things didn't go to plan we'd stay friends because our friendship was important to both of us. We made it to just over 2 months and then broke up. It was a pretty easy break up, nothing too traumatic but the way he acted could perhaps been seen as a bit out of hand by some people. Though out the relationship everything was great, he treated well and with respect and he wasn't pushy for sex. I also was respectful to him and treated him really well throughout. Everyone including myself always thought that we would last forever but I guess good things come to an end at some point. My boyfriend is 18 and I'm 16 so I guess that makes things more difficult. Anyway, we were great with eachother even up to the day of the breakup and then I found out that he had messaged his mate a week before saying he was "getting bored" of being in a realtionship with me and his mate told him to keep going on seeing how things went. Having found this out pretty late at night, I asked him as soon as I could the next morning. When I did, he agreed with what I had found out and we broke up. He told me that I had done nothing wrong and that he wanted to remain best friends as we previously were. He explained that due to me being his first girlfriend, he didn't know what to expect in a relationship and due to this, he didn't wanna be in a realtionship with anyone. He messaged me the next morning saying that he was sorry and felt like he had let me down. I didn't reply. I decided to start no contact and have been doing so for the last 15 days. Before we broke up, it was planned that we would come to my school prom with me but now due to the break up and no contact this is no longer a plan that we have. I have been recently debating about whether or no I should ask him to come because even though we have broken up, I still love and feel bad because he shouldn't have to miss out because of the breakup as he didn't have a prom of his own and was really Looking forward to going to mine. He also organised a suit and we talked of how we were matching te dress and tie etc. I know that even if I keep up the 30 or 60 day no contact, I am still going to feel the exact same way about him as I always have and so I'm thinking of ending the no contact and asking him to prom with me, even if it just be as friends. I need to decide pretty quickly as I only have 2 days left to purchase the ticket but I'm scared that he will say no and I'll end up hurt and I don't know if it's a bad idea to end no contact. I thinking that perhaps if I do ask him to prom and he says yes. I continue the no contact until the date of the prom? Do you think I should end no contact and ask him to prom with me?
I called after a week of no contact & we pretty much were on the verge of breaking up but he confined it. It's that he owed me money so I left a message and plus he told an ex I was doing drugs and doingbsexual acts for them. So I was pist off after she sent the message about what he told her. So now what do i do i know i should habe never contacted him but I was angry
Many breakups are not clear and dry but some do. If you or your ex boyfriend cheat in the relationship then it is enough for the other partner to quit the relationship. Truly speaking, the problems started long before cheating occurs. If you can't pinpoint exact reason behind your breakup then you need to take a look on following section that will explain why men quit the relationship.
You and your ex probably both made some mistakes in how you handled things when you were in a relationship. The best course of action is to work on improving yourself independently of your ex. Change anything you don't like about yourself and let go of any hurt feelings from your past relationship. If you carry those with you, they'll have a negative effect on any new relationship.
Plus, it gives you the time to get past the initial unbearable phase of missing him and into a more even-tempered, secure mentality. Instead of trying to figure out signs your ex still loves you, you'll be working on yourself and getting yourself into a better mindset. It gives you the space to say, "I don't need him to be happy – I can be happy all on my own".
Subliminal Messages To Get Ex Back
Omg I've been doing everything the wrong way. I moved out of m bf's after we got in big argument cause I got home from work late. When I was actually at my therapist office asking for advice how to communicate better with my ex. Long story short, he got mad cause I deleted text messages that day. Ever since moving out he has "trust issue" so it's been up and down. This is the longest we've gone without communicating or hanging out. I feel like he feels he has me so secure. I also have the messages he got so mad that i deleted i tried to show them to him but he won't see them, I think he knows he over reacted and doesn't want to see he was wrong. Sometimes i feel like just sending him the messages.. should i?
Don't put too much pressure on yourself. Though you should avoid making the same mistakes, if you're constantly obsessing over not making them, you won't be able to enjoy the relationship. Just have fun and try not to think about it too much unless you're having a conflict. If you're so worried that you'll lose him again every step you take, you won't be able to live in the moment.
I actually disagree with this perspective. In general, I think women should absolutely try to be happy and stop torturing themselves about the "what ifs"…but not for other men to be impressed (who gives a sh*t what other people think). Happiness is something a person can work on for themselves. Take this from a person who's anxious often by nature. (I'll drink a cup of coffee and the next thing I know I'll be having a panic attack). I can't always control how I feel , but I can have control over how I think…and that eventually does influence my moods.
He says that he was not comfortable being at his trueself with me. we were in a relationship for 3 years and now he says this.He's way too inconsistent about his thoughts and gives a list of reasons for the break up and he wants to be only FRIEDS with me at least for a while. it's been almost 4 months since we broke up, I've been pleading him all this while and today I decided to Start No Contact period for at least 2 - 3 months until December. Kindly help me in getting him back. I'm very much serious about this guy.Also please Suggest me if i'm doing it right.