Hey Chris! My boyfriend of 3 years recently broke up with me – one week ago, I have followed the no contact rule (surprisingly, I hadn't read anything on it yet!). He ended the relationship out of the blue, we sometimes fought but it never seemed relationship ending bad (really it was petty things). He said he still loved me, otherwise breaking up wouldn't hurt so bad. He had come late at night to tell me, we both sobbed, and I asked him to leave. The next day he came to take our cat for a spay, I went with him to drop her off and we went for a walk. I suggested a break instead, because he said he had been feeling a lot of emotions and initially taking all the blame. I expressed my side and apologized for my faults. It ended well and he even agreed to a break starting in may and lasting until June. I offered a mini date night for the day before may just to have a good time and start the break on a happy note. We went to dinner and had a good time, it was a little awkward but we stayed away from talking about the negative aspects of our struggles. I had picked him up so when I dropped him off he said he was sorry but he didn't want a break, he wanted to breakup. He needed time to heal (from what I still wasn't entirely sure of), and he needed "space". Looking back the breakup was very cliche "it's me not you" ( he said he was sorry for not communicating better and that I deserved someone who could give me what I want) but after I opened up and took responsibility for my actions, he suddenly put the blame on me! Him and my mom were close and after the breakup he confided in her and brought back issues I had never heard of FROM 6 MONTHS AGO! I have been devastated…. he did something similar( ghosted) with his last girlfriend, actually he moved to California and broke up with her over the phone after he was already gone). We had made plans to get married, we have the same career goals, he even gave me a rather expensive promise ring. I'm very lost with how to approach him after our 30 day no contact. P.S. I am very close with his family and vice versa (I even work with his sister!)…. I do plan to get your guide, but what advice can you give me for some insight into his mind, and whether our relationship has a chance of being saved?

You shouldn't put yourself into that situation and let yourself be talked into thinking that it was entirely your fault. Ultimately he was the one who cheated, and you had every right to walk away from that. If he thinks you should be fighting for him at this point, he definitely has not seen any of his issues yet, nor does he seem emotionally mature enough to handle you coming back into his life. However, if you want to give this another try (and make it work this time), you're going to have learn to be firm and respect yourself and the boundaries you are willing to accept, before you reach out to him. If not, there's a good chance where he steps on you again or does something to hurt you unknowingly.
Anyway, she decided to breakup, cause she lost all her feelings(it was 1.5 month ago). After that, I made common mistakes, again and again, and in the end I told her: "I give you 1.5 month(till the end of the summer) to think about it all. If you contact me during this period, we will try to build healthy relationship, in other case, I will be lost for you as a person, you will have no opportunity to talk to me/see me etc.". Now she is in another city(to visit parents, by the way, they are against me) abd she will be there for 3 weeks. My question is, how to make no-contact period after my words about "1.5 months", while she knows, that I'm waiting for that? And I have no conversations with her for a week, and when she returns-it will be the end of no-contact, but will she think of me, while she will be on a vacation with her parents? Maybe I have to contact her before these 1.5 months end? Or should I write her and tell, that I decided to take my words about 1.5 month back?
No Communication To Get Ex Back
im doing the same thing you'll do now your not alone i know it hurts but that what u should do, let him lose you and thinks hes a failure dont allow him to think he can play with your feelings, your not his toy if he cant decide what he wants then leave him to grom up and make decisions in life, hes immature and you did the right thing your so smart of going no contact and standing on what you want bravo, now do not let him take advantage and decide what he wants do what you want, you want him as a bf he didnt respect that he wants friends you dont so bye to him and lifes always comes around believe me one day he'll come begging to have you back.
I started no contact after a phone call five days ago. Friday is her birthday however. I want to do no contact but think it's rude if I don't wish her a happy birthday. Do I use the birthday as a first step of positive texting then continue no contact for 30 days? Wish I read this earlier. The neediness was the worst look and clearly hurt more then helped.
Get Ex Girlfriend Back Law Of Attraction
While it is important to not pursue your ex for a month or so, it's okay to be responsive if he or she pursues you. In other words, if you get a call, don't hang up on your ex or refuse to talk. It is not necessary to try to play mind games or play hard to get, and doing so would have the potential to push him or her further away, which is the opposite of your goal at this point.[6]
Peter did a lot of studying of couple skills on his own via books and a website.  At the same time, he had a therapist for guidance when he felt stuck and to help him with insights and deeper subconscious change.  Finding a therapy professional to help you through this kind of crisis can be helpful, provided it is a therapist who helps you to see and rectify your relationship mistakes.
My girlfriend of almost 2 years just broke up with me. We were best friends and did everything together. I was emotionally supportive at most times and that was one of her biggest complaints. When she broke up with me she said it was because she was emotionally detached from me and that ive been un-supportive for too long. I went through the phase the first few days of panicking with nonstop calls and texts (then i found this). It has been really hard not to talk to her because we hung out every single day and talked non stop. There were definitely fights where we both got angry and said harsh things but we always sat down and resolved them. She told me she has no interest in talking to me. I would take her back in a heart beat though. She still has pictures of us on her social media and hasnt blocked me. She also said she still cares about me as a person but doesnt love me and wants me to not talk to her so we can both "move on and process the breakup". Shes also spent the last few days getting wasted with her friends. What do you think about my situation?
During the no contact period you'll need to communicate high Dating Market Value to your ex…without actually directly communicating with her. Put another way, you'll need to send signals out that make it clear to her that you're a high DMV man – without making direct contact with her as you do that. This gives you the best of both worlds, you get the benefits of No Contact but you also get the benefits of boosting your DMV in her mind.
I'm now stuck. We talk often and he regularly gets flirty (though he still has resentful moments), and we don't fight at all anymore and haven't for months. We have a lot of banter where we playfully tease each other as well. However, if I ask to meet, he says no, and explains that he believes we are only getting along well because he is "keeping me at arm's length" and that if we get closer we will fight like we used to.
That being said, and long story short, my temper got the better of me when I started feeling neglected... again. I'm not proud of this, I am ashamed. I acted the same way I would act before. I was so certain I had left that part go during no contact. I know the whole point of no contact period is to work on myself and I did! I swear. Apparently it wasn't enough? I'm not sure. But after being affectionate, cuddling, sex, the openness of sharing everything, to all of a sudden seeing her so distant again, I guess I just panicked. She was as she was when we were about to break up. NO EXCUSES. I fucked up, plain and simple.
Wow that was a lot huh? I mean, we haven't even started contacting our exes yet have we? Well, right now is when we begin that step. Are you excited? Alright, there is a lot of debate about this step. Every expert (myself included) seems to have a different opinion on the method you should use for contacting an ex. Some recommend writing a get your boyfriend back letter, some say you should give them a call and some even say you should text. So, what is the best method?
By the way, the best results I've seen for people with abusive anger is with the energy therapy techniques of Bradley Nelson, which Dale Petterson in my office does for my clients. It's quite amazing how these techniques seem to pull the anger out by the roots....though multiple interventions plus conventional couple and individual treatment have to be part of the treatment strategy.
Don't make the same mistakes. Remember that reflection period after your break up? Well, it should come in handy now. When you're with your boyfriend again, remind yourself of what went wrong and try to prevent it from happening. If the problem was that you fought too much, then remind yourself to calm down when you have the urge to pick a fight. If your problem was that you were mean to his friends, try to be nicer, this time -- your man should be worth it.
How To Get Even With An Ex Boyfriend
After one year, we moved in together. We both were ready for it. And let me say, he was the easiest and most compatible person that I have ever lived with (and I have had around 15 different roommates in 5 years). We never bickered about anything, our relationship just felt more important to me to let little things get in the way. Summer was great, we spent almost every free moment on the lake, enjoying each others time and relaxing. Once ski season started, we sunk into a routine. I did not have one day off (except for Christmas and New Years day). This did not leave a lot of "US" time. I see that now. However it would not have made much of a difference since he coaches on the weekends as well. I had never really experienced the "Honeymoon Phase" before. I have been in a couple other relationships before however those just didn't work out for other reasons.
Does No Contact Work To Get Ex Girlfriend Back
Hi, my on and off boyfriend of 5 years broke up with me. I'm a single mom. He was always there for my kid since she was born.but I cheated on him with the kids father. I made a stupid mistake he lost trust and broke up with me over suspecting I had cheated again I haven't. Idk what to do. I know he has another girl he's talking to. And his mom says he comes home late like 3am. I love him. We were talking marriage or moving in together before he dumped me.
It's been a year and a half. He sent me a linked in request. We didn't fight. He was perfect web we were together but life has thrown me since rough punches and I felt like I wasn't on equal ground with him. He has money and prestige. I had lost everything taking care of my husband's yet terminal illness and I was sick myself. I felt I had nothing to offer. Now I have a great career and new car and my home is being remodeled and my last child is in college ave I have my health back. I broke his heart. He just wanted to help me and I felt like charity. I would really like to try again.
How To Get Ex Boyfriend To Want You Back
my ex and I had been together for 3 years(last year of highschool to third year of college-different cities).I broke things of two months ago because we would get intimate rarely the last two month,and when I asked him why,he replyed that we both gained weight and he can't see me as sexually as he used to, but he still didn't want to break up and wanted to work things out,but I was too emotional to think about it then. For the next month after the breakup he still said he wanted me. We saw each other about two weeks ago, and he started being a bit weird... he said he still loves me but doesn't want to be in a relationship with anyone, but we can still have sex, or that he is sure that if we took our clothes right then and there we would have sex,or asking me how would i feel if he told me togive him a hug... I told him I still love him and I am not iterested in him being just someone I talk to and occationally have sex with,and if sex was what I wanted,I can find it anywhere I want. Then he started being friendly for a bit,then giving me the cold shoulder the next day. I looked sad and a bit clingy,but didn't beg or acted needy. I recently learned from common a friend that he told her "if she doesn't want me once,I don't want her a hundred times" when she asked how are things between us. To this day we still keep in touch and are on very friendly terms (we used to be very good friends for years before we became lovers) and he usually reaches out,although I'm trying to take some disdance and don't always reply him. I still want after all these things to be with him,and it's not that I just miss him,or the idea of being in a relationship. I miss him for who he is. I really can't understand if it is just a phase or he really doesn't want me. I am willing to try work things out (but not changing my body or myself just to fit his standards as I would never demand that of him) if I see interest from his part,but his behaviour confuses me. what should I do? He is also coming back to our hometown for three days,and asked me to go out for drinks at a place we both used to work and I said ok... I am not sure if it was the right thing to do,or if he will friendzone me if I go out with him for drinks on friendly terms... I don't know what to do...
When I didn't hear a response from him the next few days, I decided to text him. I said I missed him and asked what was going on since he didn't really give me an answer before. He responded that I was being mean to him and blaming him for everything and making fun of him. I had no idea where that had come from and when I asked him, he didn't really respond. I was so devastated.
You'll have to understand that being good friends have nothing to do with the relationship once you get involved with each other and promises to remain good friends should the relationship fail simply holds no value anymore. As for the reason why he broke up with you, it often is due to taking the other party for granted, and growing intolerant to that person over time. This results in one party feeling tired of being in the relationship and simply pushing blame and thinking whatever the other person does is wrong.
This is when I felt like I really met Mary. I wasn't angry, I wasn't jealous, and I wasn't distracted—I had a clear mind, and I loved her. She was the kind of girl I'd always call back, and always take out for dates, and always hold hands with. She's the kind of girl I never want to be away from. I'd seen what life looked like without Mary (cue damp Jimmy Stewart shouting "Mahhhhrrrrrryyyyy, don't you remember me Mary?" in It's a Wonderful Life), and I had a new appreciation for her. I loved the person she had turned into: She had built a life for herself in New York and was the person I know she always wanted to be—she grew her bangs out, too, which I guess is a big thing for women?
Then I tried to write him and tell him we need to get back together. But it was too late. I met him and he said he was sitting with a girl friend which he didnt talk to since our last breakup. He said our relationship was a total disaster, that it cant work. That he tried everything he could and swore that if the last time we cant make it go so thats it. He told me hes not going to come back with me and he is really happy by himself. Then he said that he doesnt love me, that he thought he did but he was wrong. Hes not even going to come to Ozzy Osborne concert with me and didnt want to give me my ticket.
Hello.. I know you get many messages and this is probably a long shot to get an answer but I would try... I'm currently starting the phase of no contact after a really bad break up, I made a bad decision and ended up betraying her trust and lied to her badly, I regretted as you have no Idea and I really love her and would do anything in the world to get her back and make it up for my decision.. She broke up with me..
How To Use Reverse Psychology To Get Your Ex Boyfriend Back
"Retrosexual romances" seem to be the hottest hook-up trend out there — courtesy of Facebook and other social networking sites that make it super-easy to reconnect with an old flame. But should you? Diana Kirschner, PhD, author of Love in 90 Days: The Essential Guide to Finding Your Own True Love, shares the deets on whether to dig back into the past, and, if you do, how to work a happy — and sexy — reunion.
I need some advice please. I have read numerous articles online about breakups and "getting your ex back". I haven't found one yet that pertains to our situation. We are 40yrs old. We were together a year and a half then lived together for nearly a year. Been friends for past 15 yrs. I moved away and we kept a long distance relationship for 6 months.
Alright, its been already over more than 30 days of no contact rule. None of us talked to each other since we broke up. And we actually saw each other on the street once, and we exchanged a warmth smile. Im still thinking about the excuse of my getting my stuff back from him, to see him. I thought of something like this " Hey, I'm sorry i couldn't contact you earlier about my stuff (because our last convo ended in which he wanted to know which things i needed that he would send them over to mine). Do you think we can meet to get them back? Or if you don't wanna see me, i'll give you my address."
Hi Lauren! I am from the Philippines and I bumped on this site trying to find out advises for my current relationship. My story will be a bit long and I hope you may find time reading it. I have been in a relationship for 8months now. Our relationship started in a most undesirable way. First, let me tell you the romantic background of the guy whom I decided to be with. His first girlfriend was way back in his High School years. They were together for four years. The girl has a "childhood friend" who was a Filipino Australian citizen (A Filipino who migrated in AU and became a citizen), eventually, the fall of the relationship was when the girl thought that the relationship was going nowhere and decided to cheat when that "childhood friend" went back to the Philippines. When he learned the thing, of course his heart got broken and had a hard time moving on. After a year, he had his second girl who was his college junior (they were both studying Nursing) and all went fine, he shared with me that he gave all the girl's wants and needs but in the end he was made aware that the girl is cheating and that she is dating another man when they are still together and the mother of the girl belittled him for being "just a nurse". They broke up and he did all to win the gilr back but nothing happened. After a year, when he learned that the girl became available "again", he started courting her "again" to win her back, of course the girl chose a different man instead of him and that's when he decided to move on. On the other hand, we were officemates, I am a Human Resource Officer and he's a Company Nurse, at first, I did not like him for he's just not my type. Until the tables turned. I love talking to him and I enjoy his company, I told him that I like him and he said it was okay. Eventually I fell in love and confessed, he told me he's not ready and can't reciprocate my love, as well, he d...
Think about what went wrong. While you distance yourself from your boyfriend, you'll be in a good position to reflect on the problems in the relationship. If you want to get your man back, then you have to figure out what it was that went wrong, so you don't do it all over again. The problem could be simple, or it could take a bit longer to figure out. Here are some of the things that could have gone wrong:
When Ex's Get Back In Touch
Throughout our courtship, I was utterly under the control of my ex-girlfriend. I let her walk all over me. She would call me at 4 A.M. and only stop calling when I answered. Being in college, I decided to drive down south where she lived to see if our relationship could work. I asked Mary to wait for me while I figured it out. She didn't want to. Obviously.

Throughout our courtship, I was utterly under the control of my ex-girlfriend. I let her walk all over me. She would call me at 4 A.M. and only stop calling when I answered. Being in college, I decided to drive down south where she lived to see if our relationship could work. I asked Mary to wait for me while I figured it out. She didn't want to. Obviously.
Hi i just broke up with my bf and he came back and say sorry swear to change but i totally shut him off I'm still ego than i realize that i need him over everything. And I'm begging him this time but he already had a rebound love. I came to him and he said he love me things could change if i admit earlier. Cause he said he cant leave that girl bcs he isnt that type of man that leave girl when he already give hope. But before i go back he give me a ring. And i dont know how to react. And he even contact ne until now. Saying if i found someone new and have i still wearing the ring. I was like, what's the point all of this? Do he love me still or not. And i dont understand what should i do. I want him back but I'm not sure what to do. So pls help 😭
Hi, I had been dating a guy for 2.5 years, he's a Muslim and I'm a Christian,during this time he was completely in love with me and he has done a lottttt of things to keep me happy and to show how much he loves me... because he was never like this and I could feel it and even his family and friends had told me that he has never been soooo serious before for any girl and I myself felt his love for me then... and I had amazing connections with his family and even most of his relatives side knew me.. though we used to fight a lot we always managed to get back and love each other more.. but the few days before the breakup we had been fighting and that is when he went to his cousins place far from where we live .. he stayed at his ex's place who is his cousin and he had dated her for 2 years before me ... and he suddenly started getting feelings for her and they were so strong that he went and told her mom that he wants to get married to her and even kissed her and stuff ... but then after he came back from there he has ditched her a million times already by kissing me and getting physical with me and even after that girl knew this she accepted him like twice .. and when there were problems in their relationship ( now it's almost 2 months since we broke up and since he's got into a relation with her ) he used to come to me asking if I will or will not give him another chance and that he loves me .. this has happened twice and both the times I used to agree and then we used to get physical ...I have come out of my country that means we don't meet and he doesn't even talk ( I have broken 4 rules which are mentioned above because I hadn't read the article before) so now my ex says he doesn't want me at all and he doesn't love me...and again their marriage is fixed like they say they'll get married after 5 years once he has achieved something in life ..both of us are 20 and his present girlfriend is 18...in this situation where families are involved and where he claims to love her soooo much will is till be able to get him back? Please help ... is it still possible ?
However, my ex boyfriend is not currently at the table with me on this one since we are broken up. (He is not ignoring me or saying we will never be together again, but is making it very clear that our relationship is over.) I have been very clingy in the past and 'convinced him' to stay with me when there were problems. I think he is worried I will keep doing that so he keeps telling me that it is definitely over.
I really love your blogs, they make a lot of sense, and I need your help with something. I'm 39 years old and I'm engaged to a woman I adore. Here's my problem, she nags me all the time. I want to be there for her but it feels like she's always demanding so much time and energy. I know you're supposed to "compromise" in a relationship but it seems like I'm making all the sacrifices and I'm starting to feel like this relations...
Hi Andilla, Definitely, I've seen this work to bring couples back together! That's why I wrote the blog. This is the technique my dad, John Gray, has been teaching with success for over 30 years helping couples reunite. It's not going to work for every relationship - but this is the step I recommend people take if you want your ex back. No one wants to get back into a relationship that doesn't work…people want change, they want assurance of change so that they can trust you again and build something better. When it comes to friends with your ex? That depends on the relationship. :-)...
You are going to have to dig a bit deeper than the usual clichés in order to feel confident about how to get back with your ex. You are basically setting the stage or the foundation for the entire process; it is fundamental to make sure that you will be able to convey to your ex that you now understand how they feel, and that you are prepared to evolve in order not to commit the same mistakes! That's key in figuring out the answer to the question you've been asking yourself: how to make my ex want me back!
Work on your self-esteem. If you struggle with neediness, you're probably a little lacking in the self-esteem department. You might be looking for your ex to make you feel better about yourself, but the fact is that you are the only person who can really do that. You shouldn't base your happiness on someone else. It makes them feel guilty, obligated and eventually, resentful towards you.
Getting back on his feet involved reconnecting with old friends, and making contact with new ones as he pursued interests in activities he enjoyed. He joined a book group, found a place with religious services that he liked. He recalled the sports activities that in better times, he used to enjoy and returned to doing those activities again. Bit by bit, his spirits lifted.
A while back I was dating someone and it always seemed that we would fight over the silliest things. Now, I like to think that I am generally a calm person but for whatever reason my girlfriend and I would always fight. So, I went to the most trusted of friends for advice, my dad. He explained to me that a relationship is like a bank account. Every time you have a good experience or something of that nature you are putting money into the account. However, every time you have an argument or a fight you are taking money out of the account. The key thing here is to have more green deposits than red withdrawals in your relationship bank account.

Broke up with my ex after 6 years, he was manipulative, a liar and a cheat. As soon as we split up he started dating another girl. I asked him about it and he denied it. Anyway, it's been 7 weeks now and he has been in constant contact with me. Last week it all come out that he was dating that girl all along. He admitted it all to me and told me he wanted me back, I foolishly told him that we could sort things out. He then decided he didn't want me back and has now run back to that girl. It's been a week since this happened and I haven't heard off him since. I know I should not want a person like that back in my life. But I just want him to regret what he's done and come begging for me back. Will he be sorry? And Is this girl just a rebound or does he really like her? I can't stop obsessing over him. Every minute of the day he's on my mind and I constantly stalk him and her on social media.
My bf broke with me on the 25/11/2017. he said that "The light of our relationship is dying" then we broke up. we dated before but he dumped me first then he actually fell in love with me, then broke with me after one month (he broke up with me right after my birthday which it's on the 24th of November) we haven't texted each other for about four months, but he's still following me on apps. i really, REALLY love him. i also so hurt myself a lot during that time. i don't know how to get him back. I'm crazy about him. We also made a promise a long time ago about getting married. We always talked about having children and what to name them. i just don't know why he walked away from me
If you want your relationship to get back on track, then you need to be humble and accepting what happened. You can't get your ex boyfriend back by pointing fingers at him. You have to be humble throughout the whole discussion as this is the best approach to tackle this situation, and it will make your ex comfortable with you which will mend broken hearts.
It may sound like common sense but you'd be surprised to know that many people hope to get back with someone they deeply care for, but do nothing to change some of their negative habits or behaviors. Most of the time there are no magic tricks or quick fixes that can bring back the one you love into your life if you haven't sorted out some of the negative behaviors from your previous relationship.
I am DR. EDIALE +2349066749709, from NIGERIA I'm one of the powerful spiritualist that offer both African and White witchcraft Spiritual spell as well as its removal. Contact me today for solution to the following: Making money with animals blood, Low sperm count, Hepatitis B, High blood pressure, Financial problems, Traveling issue, helping of students, political issues, Purification and Spirituality, promotion in your place of work, getting a new job with better pay, getting your ex back, winning court case, making your husband or wife yours forever, if you always have bad dreams, if you want women/men to run after you, If you want the fruit of the womb a child, if you want to be rich, if you want to tie your husband/wife to be yours forever, If you want to stop your Divorce, Marriage Spell, Miracle Spell, Beauty/ win a beauty pageant Spell, PROPHECY CHARM, Attraction Spell, Remove Sickness Spell, ELECTION WINNING SPELL, SUCCESS IN EXAMS SPELL, Charm to get who to love , Charm to make your business grow. Call I don't why is so difficult for you to follow the manager instructions enable you received the money. Call him now today +2349066749709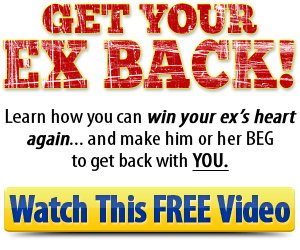 Hi! My boyfriend of just under 1 year broke up with me a few days ago. We were the perfect couple, incredibly similar and always had an amazing time together. However there was one issue that popped up time and time again. He wanted to go out clubbing with his friends, but never wanted me to go with him. I felt incredibly neglected and became insecure because I felt like he didn't want to be around me. This would in turn bring about arguments. We broke up in a friendly way, he told me that this decision was breaking his heart but that he didn't see anything changing because the issue kept coming up. He told me I am the best girlfriend he's ever had, and would definitely miss me, but that his decision was made because due to the fighting, he believed he had lost his feelings for me. Further, he believed our similarity was a bad thing, even though we never had any issues or arguments about anything we ever agreed on. Since we broke up we have been in no contact, apart from the day after we broke up where I phoned him crying and sent him a couple of texts trying to convince him that he'd made a mistake. He is incredibly stubborn and I have this feeling that even if he realised he made a mistake, his stubbornness would stop him from reaching out to me. I want him back, and have realised how my insecurities pushed him away. I'm in the process of following all your steps so that I have the best chance of getting him back, because other than this one issue, we are perfect together. My question now, is after so much reflecting I've realised how I contributed to the break up and learnt how I can fix this if we tried again. So I was considering an "elephant in the room" text to let him know how much I've realised and learnt, but I'm worried about appearing desperate which is not my aim. Should I send him a text outlining what I've discovered, but end it in a way where it shows I'm not expecting a response or a second chance? or should I continue my no contact period?
With hindsight, Peter could see that the unpleasant situation he found himself in every day at work had left him depressed in the evenings. His response to depression had been to sink increasingly into "poor me" ruminations. "How can they treat me so unfairly? Why can't my boss appreciate my talents?  I'm stuck in a job that's not my thing. I hate having a job that doesn't fit and a boss who's chronically negative."
Get Ex Back Without No Contact
First, I think it is important to understand how jealousy can work to your advantage. Since I am a male I feel I can explain my genders feelings towards this particular topic. In my opinion I think it is ok to get jealous. However, I don't think it is ok to get overly jealous. If your ex boyfriend would get jealous every time you would talk to another man or every time you went out then I would say you should really revisit your thinking on getting back together with him. Nevertheless, I want to tell you an interesting story about jealousy.
It seems that he is emotionally immature at this stage and is acting upon his emotions at that point which has caused him to switch between the two of you over and over. The fact that both parties have been readily available for him whenever he feels like this only serves to strengthen his thought that he is able to come back whenever he wants to. I would suggest actually limiting all contact with him and and properly going through no contact this time around so that the 'idea' that he isn't always going to get his way may hit him and that he starts to think clearer on who he actually has feelings for.
How To Get Ex Boyfriend Back After Begging
Together for a year. Broke up back in January after a bad fight, and a string of tough times due to bad communication. I was sure that it wasn't meant to be, supported her through the heartbreak, continued daily contact, lunch dates, sex, but no sleepovers. After two months of this she decided she needed to move on. I was bummed but thought I knew what I was doing. She started going on a few dates and instantly linked up with a new guy (hoping a rebound). She even posted videos on Snapchat wearing a turned in claddagh ring after a month (very unlike her). A month after we cut ties, I realized I screwed up. I missed her so much, reflected for two weeks, came to a lot of conclusions about things I wasn't giving to the relationship, etc. I then Stupidly went into desperation mode. For a week I bombarded her with pleads of my love. What I learned and how it will be different etc. She was not receptive. Said it's time for me to move on, stop reaching out to her friends for advice, we're not getting back together she's happy and in a good place right now. I stupidly have already looked for very needy and realized I should've went no contact.

"Retrosexual romances" seem to be the hottest hook-up trend out there — courtesy of Facebook and other social networking sites that make it super-easy to reconnect with an old flame. But should you? Diana Kirschner, PhD, author of Love in 90 Days: The Essential Guide to Finding Your Own True Love, shares the deets on whether to dig back into the past, and, if you do, how to work a happy — and sexy — reunion.
Our third attempt—and, you guessed it, the ensuing breakup—was kind of a glitch in the space-time continuum. It was 2009, and at this point I'd realized Mary was not an easy person to please. I coasted through the relationship, and she called me out where other girls I'd been with brushed off my repeated bad behavior. Our second breakup had reinforced the notion that no relationship comes easy and you have to put in the work, but I still sucked.
You are always going to come up with some reason why you have to contact him. You saw sneakers he would love on sale, you saw a meme he would find hilarious, it's his birthday, it's his dog's birthday, you really want to update him on your crazy co-worker and the latest installment of her shenanigans, and on and on. But you must resist! Recognize what's really happening, there is nothing urgent you need to tell him, you just want to talk to him because you miss him. But remember reaching out at this stage will not bring him back into your life.
Me and my ex, We've broken up for about a month now and yes, i have been acting crazy and doing all the things i wasn't suppose to be doing. We dated for 7 months and it's the longest relationship we've both been in. I didn't treat him the best-emotionally and we have broken up so many times but gotten back together but this time he said we aren't getting back together and nothing can change it. Our relationship is sorta like Romeo and Juliet. His parents don't like me and my parents don't like him. I really want him back for good this time but after reading all the things to do i realized that I've been doing it wrong that's why he's not sad and he's moved on to another girl. (a girl i was always jealous of and didn't like, he knew this) i realized that it's because i haven't given him a break up yet. I've told him i loved him, I've begged him to come back. i haven't let him feel the break up yet. But even so, i feel like nothing is going to get him back to me. I'm going to try the no contact rule but the thing is i need to see him at work. What should i do?
This is such garbage. Look at what you've written: you must be tremendously happy being single with all your options open, so you can find a guy to get tied down with which will make you tremendously happy. Forget this obsession with 'happiness', it is a magazine-culture poisonous idea. Accept that you will go through misery after a breakup, if you lived them, but that you will heal. Take it from me, many guys cannot stand these 'perfectly happy' women, they can smell a rat a mile off and know it's fake. Guys realise there is pain in life, and that women go through it as much as they do.
Get Your Ex Back Using Social Media
The weird part was when I had one guy leave me as soon as I had another he got jealous. He was so pissed he set his carpet on fire. I usally do the break ups but when he broke up I went with another guy I wasn't realy all that interested in. I basiclly went with him because I was bored. Needless to say it was interesting when his brother told me the guy was so pissed he set the carpet on fire, I told him the truth and we got back together. I'm not sure how long it lasted but he and I stayed friends after I broke up this time. The last I heard he had issues with his life. Oh well boys will be boys I wonder what Eric thinks of that.
It would depend on the circumstances of why she decided to break up now of all times, whether its because she gradually felt less towards you, or if there was someone else. Typically, a long distance relationship would be harder to win back because the main cause of most breakups here is the lack of physical proximity, which can't be changed unless one party goes over. If her trip at the year end is a long or permanent one, there would probably still be a chance for you to win her back if you're able to reach out successfully, but if it's just for a holiday, you might want to consider walking away because the same result may eventually occur where she loses feelings again down the road.
Me and my ex were best friends for 3 years secretly in love. We never confessed. She started dating someone 8 months ago and i couldnt take it so i told her. She confessed that she had been in love with me too. We were together for 6 months until she told me she had lost feelings for me. And that it was because i had changed and talked about other girls more and cared less about her( told this to her friends) she now says she likes someone shes talking to. And that shed never wanna be with me again.
Unfortunately, the weather was terrible. I was racking my brain as to what to do, with where we were at, we couldn't just hang in and watch Netflix. We made pancakes for breakfast. Mountain bikes has been a topic of discussion lately so I suggested we go take a look at a local shop. Then we went to say hi to his mom who lives nearby and hung out with her for a little while. The whole time, he just acted distant. We went home and he laid down on the couch and put a blanket over his head while I got started with dinner. After a little while, he said he needed to go for a drive and that he would be back in an hour. I couldn't believe it. What had I done to make him fall out of love with me this quickly? Then I realized it wasn't me, it was him.
Sometime it happens when cutting off all connection with him is just not possible for example if you both work together or you take same classes or on the vacation trip with your mutual friends. In this situation don't get angry and never try to avoid him. If you get angry then your ex boyfriend may feel you can't able to remove him from your heart and you wanted to get him back. On other hand, if you completely avoid him then he may feel you are immature and can't able to live without him.
How To Get My Ex Boyfriend Back When He's Ignoring Me
This is eerily similar to the EX2 System, but can yield results. As an actual person that's used the method, I got stunning results after only a week, however, I should have pushed it out another week and it would have been much more effective and could have resulted in us getting back together, rather than meeting up and having sex in my Mustang one last time.
Wrong. The truth is, your girlfriend wants to be important to you, but she also needs you to have other activities in your life that don't include her. Because, if you've made your life all about her, it'll be a case where she sees that she's 100% won you over. Women get bored of men they've won over fully. Why? It makes them think maybe they could do better, and that's the last thing you want your girlfriend thinking.
There are also millions of women abusers and millions men victims that suffer in silence. So this post was great until the discriminative last sentence about million of abused women. Many man just dont speak about terrible repeated abuses, because man must be strong , man has to stand up...man men resist, hold on and bear abuses while women are very prone to scream and ask help at first one.
How To Get Your Ex Back When She Just Wants To Be Friends
Now the remaining part of this website will show you psychological and practical strategies for how to get your ex-boyfriend back that you can work with to remove the feelings of neediness and insecurity. It doesn't matter how dreadful you are feeling inside you these strategies will surely reverse the feeling of rejection that your ex boyfriend wants you to feel. This will shift the balance of power back in your relationship.
Hi Lauren... Please please help me My ex broke up with me three weeks ago. After the break up I begged him for two days. Then I did no contact for a week and tried to reconcile which lead to me begging again for two days when he said no. So now I have done a no contact for two weeks . He hasn't been in touch with me since. I am worried he may never get in touch again. It is a long distance relationship and difficult to go and see him anytime. Why did we break up? We argued about something...he ignored me for few days then when we spoke I basically shouted at him for ignoring me we then got into a massive row and said things back and forth which resulted in him saying 'I can't do this anymore it's over,' Lauren, we had broken up before and it took us six months to get back together because in that six months we were both going back and forth, when he was ignoring me I wasn't and when I was ignoring him he wasn't, we went back and forth like this for a while until eventually we both just kissed and made up and it was all good for a month until the next row. I feel that when we are together we never argue but when we talk on the phone we argue. I explained this to him, but he doesn't seem to listen or care about how good we are and does not wanna work on this relationship anymore. Please advise what I can do.... ...
Using The Secret To Get Ex Back