I met a guy whilst on holiday in Egypt. He seemed really lovely and we saw each other every day and eventually went to his flat ad stayed there at night with him so we were spending 24 hours a day together. Hr said he loves me and wants to marry me I didn't take it too serious but then I found I had called for him. On my last day he gave me his number and Facebook. When I got back to England I looked at his Facebook it was all women tourists which he has commented on their wall my love habibi and sending hearts to them. The two profiles I could see were a year ago these comments were made but I would not have gone there at all of I had of seen this to start with. He also had one for Arab friends. I went to finish it because I am 43 and he is 26 and I can't be doing with the drama of Facebook. He never added me but said he would delete his facebooks it took him a couple of weeks but he did it. I said messenger as well because of all these women he had contact with. He said he would and he did. We have spoken everyday and night then hr started no messaging me at night his cousin told me he takes women out shopping at night for money so when he wasn't messaging me he was doing that and he was saying no women. I made a fake profile of a woman who was gorgeous and he added her on messenger before he deleted it.It came to a massive argument he said I was jealous etc and he said he wanted to finish it. I did a terrible thing and emailed his work and told them he was taking women outside the hotel (they aren't supposed to) and he got fired. When I got a response from the hotel they said this isn't the first or last time it will happen that's why he got fired. We still were speaker he was still telling me he loved me and messaging me but he was sad about loosing his job and I feel so guilty I just got sick of the lies (if they are lies) I was to meet his family and then we were planning to get married. I forgave him for all that because I know I can be jealous. I don't know if it because I wouldn't act like this when I have a boyfriend. Anyway a week ago he sent me a message saying I will need forgive you for loosing my job no work etc. Although I had sent money equilvilent to his monthly salary that he lost and said I would do it every month till he gets a job because his family rely on HIM for money. We had a n arguement he blocked me off wats app downloaded messenger again. I downloaded viber a day later and said I loved him he said he loved me and missed me and hr wasnt going to delete messenger although he says he wants this to speak to his family he has gone to see his family so I wander is he speaking to the women he had on Facebook? He hadn't initially told his mom about me sending and email to his work bit has now told her she says I am bad and he isn't to marry me he said loves me still I said I will leave him till he has got rid off messenger. He said OK I love you and that was three days ago. I read this article and feel better but I do miss him but do wander is it worth all the bother with this silly apps x

Can You Ever Get Back With An Ex
For instance, in the future when he was traveling for business and staying alone in hotels he would plan ahead what to do in the evenings: phone his wife, work on his computer, read, watch his favorite TV shows.  He would NOT go to the hotel bar. If he met people in the lobby, if the acquaintances were women he would speak with them briefly and then say goodbye.  He would go out to dinner only with men friends.  If women joined them, he would not engage in one-on-one conversations with them. Alcohol, private time with women plus loneliness and a disconnected relationship with his wife had been a dangerous combination for him. 
It's likely that her current date is a rebound, since she jumped into the relationship soon after the breakup. For the time being, give her some space to at least let go of the negative emotions she may have towards you after everything that has happened. Also spend this time working on figuring out what went wrong and make positive changes in those areas to at least appear more desirable to your ex and less of the person she was hurt by.
So I (F -30yrs) and my bf(27.5yrs) have been dating for 13 months. Unfortunately he brought up to break up recently:" I'm not moving in. I'm not looking for long term." The thing happened back to September we basically had fights every week although we also celebrated our 1yr anniversary, my bday, and his family being in town all sort of fun stuff in the past one month. I brought up the topic of moving in together two weeks ago since I'm preparing to help my parents with their mortgage. And my bf is studying for an exam and his exam date falls on 10/27. We don't have a lot of time to hang out that's why I asked to move in to improve our relationship. Unfortunately all these things add up and stress him out: stupid fights, moving in, exam, etc. he came over to my apt and we talked through to just have it as a break. He replied:" make more friends during this break. Don't text me at all. I will give you some feedbacks in between but I can't guarantee we will get back together. I don't care if you are seeing anyone else. Study is my top priority and I would see someone else if I have time."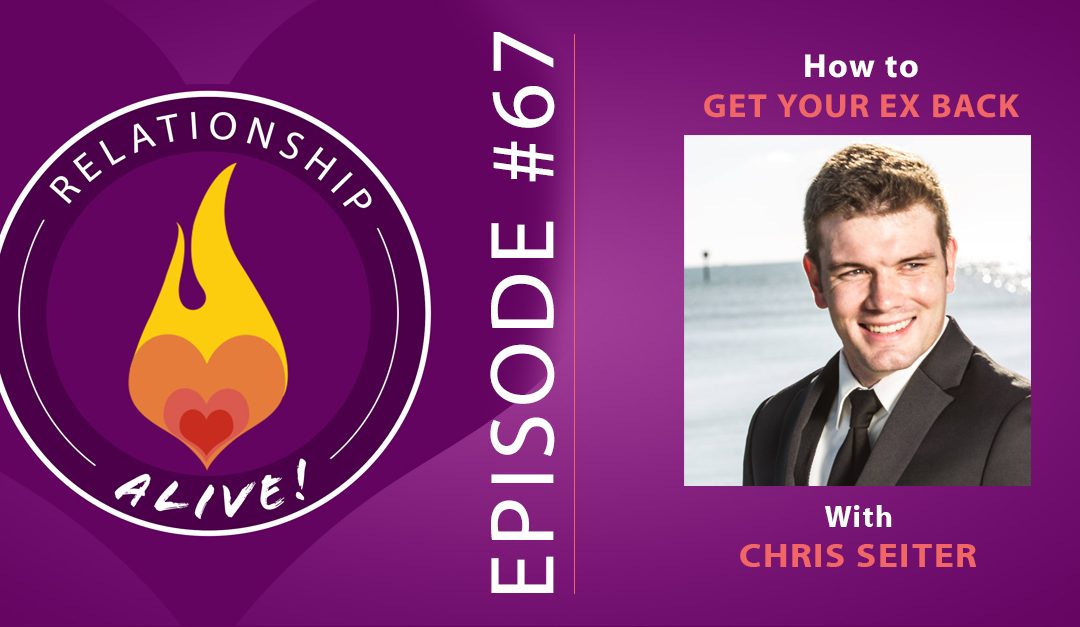 It motivated me to search for a job even more, to subscribe to a sport to meet new people and make friends, to give him the freedom and the life he was asking for. A few days after, we went to a party and i gave him his space, made friend with other girls, I was doing great but he started talking with his former booty call right in front of me, which of course, made me feel so bad and jealous. So I ignored him the rest of the night. But I apologised the day after and it was ok.
God bless Dr Odaro for his marvelous work in my life, I was diagnosed of HERPES since 2010 and I was taking my medications, I wasn't satisfied i needed to get the HERPES out of my system, I searched about some possible cure for HERPES i saw a comment about Dr. Odaro , how he cured HERPES with his herbal medicine, I contacted him at his email ([email protected]) and he guided me. I asked for solutions, he started the remedy for my health, he sent me the medicine through UPS SPEED POST. I took the medicine as prescribed by him and 8 days later i was cured from HERPES, or email him. ([email protected]). Dr Odaro ONCE AGAIN THANK YOU SIR. DR Odaro ALSO HAS THE CURE TO THE FOLLOWING VIRUS.
Should I Get Back With My Ex
I started no contact after a phone call five days ago. Friday is her birthday however. I want to do no contact but think it's rude if I don't wish her a happy birthday. Do I use the birthday as a first step of positive texting then continue no contact for 30 days? Wish I read this earlier. The neediness was the worst look and clearly hurt more then helped.

Get Ex Girlfriend Back Law Of Attraction
Here's my story, I would love to hear your insight and advice. I was with my bf , he's 23, I'm 19, for a few months and I fell in love for the first time. After all the guys I've dated I've never ever felt this way with someone and the feelings were mutual, he told me loved me, wanted to marry me and have a family with me one day, he too said he has never felt this way before with anyone . It was genuine and loving and I saw a future with this guy which I've never seen with anyone and he the same. We spent a lot of time together, got to know each other, but he was insecure at times, worried about other guys which he didn't have to do. At moments he pulled away, which I know guys do sometime, but the problem for me was they he would blow me off for his friends when we had plans, he just wouldn't think and was in the moment. I told him on several occasions, it wasn't cool, we're together and you just can't ditch me, he'd apologize, say he was wrong, etc. tbh, I felt like he was testing me, to see how much I'd put up with, but after speaking with him several times, he did it again. So after a week of him trying to see me, ( I put him off) I broke up with him, on the phone, I know I shouldn't have done it that way, it was impulsive and stupid, but I was fed up. I felt like he was taking me for granted and I wasn't going to put up with it. I have it together, I'm going to school full time, working full time, im smart, fun, good looking & athletic, I'm not trying to be arrogant and sound full of myself, it's not my intent, but I'm secure and confident and I know my worth. In hind sight, I should've talked to him in person, I was wrong to do it that way. I'm not going to lie, it's been hard, I do care about him and miss him but we had no contact for 4 weeks, until I saw him at work one day, I was surprised to see him as we wouldn't normally run into each other. He came right up to me and hugged me, he was so warm affectionate, I couldn't believe it, he wouldn't leave my side, hugged me from behind, any excuse to touch me or talk to me. We did talk for a bit, he apologized again to me for treating me the way he did, and was def remorseful. I apologized too for breaking up with him the way I did, and said I was wrong to do that to you. And that I didn't break up because I didn't love him or have feelings for him but because I felt he didn't respect my time or value me. He also asked me if I was dating and was bold enough to asked if I hooked up with anyone,(which I have not) he was annoyed thinking about it. I told him I did not, and that I cared about him. I prob made a mistake saying that, even if it was true, it gave him peace of mind I def don't have. I am asked out and dating but didn't tell him, another mistake . He said he wanted to get together and talk more, but couldn't after work because he had a meeting.that evening. So we went our separate ways. I texted him a few days later saying it was good to see him and let's get together soon, we texted back and forth a bit, but never went anywhere . So that's a little over 2 weeks ago, and I have not texted him, not looked at social media, nothing, fell off the earth. I felt he was avoiding me or not sure, I just don't know. I felt he still cares about me based on when I saw him, but he's not tried to see me. I heard he's dating someone too. As much as it hurts and I still care about him, I care about myself more and won't put up with not being treated right. In the mean time, I'm living my life, focusing on myself, school, work, friends & family. I'm also continuing to date. I would love your help and opinion on what to do, I would love to work things out but we are at a stand still. Thank you 🙂
Español: recuperar a tu ex novio, Português: Reconquistar o seu Ex Namorado, Français: récupérer son ex petit‐ami, Italiano: Riconquistare un Ex, Deutsch: Den Exfreund zurückbekommen, Русский: вернуть бывшего парня, 中文: 让你的前男友回来, Čeština: Jak získat zpět svého bývalého přítele, Bahasa Indonesia: Mendapatkan Kembali Mantan Pacar Anda, Nederlands: Je ex vriendje weer terugkrijgen, العربية: استعادة حبيبك السابق, हिन्दी: अपने एक्स बॉयफ़्रेंड को वापस पाएँ, ไทย: กลับไปคืนดีกับแฟนหนุ่มคนเก่าของคุณ, Tiếng Việt: Khiến bạn trai cũ quay lại với bạn, 한국어: 헤어진 남자친구, 다시 잡는 법
I just to ask i need my boy friend back he is very nice actully he loves me a lot but i dont know why he left me alone i want him back at any cost cause my life means nothing without him he is my best friend i dont have any friend i had very bad past but he expect me as i am loves me like a baby care like a parent hold me like god he is my everything actully were living near a place but now am far from that place so when i start living in far place i did not get that much to talk that much so our missunderstanding are becoming more and more day by day one he said i m furstred with u and dont want to talk to u i said ok really l will not call you then at night i was very much anger and use abuse word to him that was why he is not talking to me please help me i am stupid mad u can any thing but i want him back i love him very much i really need him please help please

WOW I don't "KNOW" you…But I really like you! ?You are HILARIOUS and REAL and it's clear that you've truly been "there" before by the things that you say. It's like your taking these feelings and thoughts straight from MY mind and typing them out. I LOVE what you stand for (and what you don't stand for). Well my question is in the last paragraph from what's above, when you say something like : after getting your ex back he will eventually SHOW you (if we took your advice about showing we're not putting up with the bs) that the break-up was a good thing.- Are you saying you feel they'll still be the same way they were BEFORE the breakup (a f*cktard?) or they will possibly have changed for the better due to us setting those "what's not acceptable" boundaries? And do you always feel that they would ONLY want you back due to a wanting to be in control thing not ever because they actually love you? Just wondering
Spend time with good friends. One of the best ways to source yourself is to put yourself in the company of good friends. Good friends remind you of who you really are. They can give you a new perspective on things and can generally be fun to be around. Good friends serve as one of the best distractions as opposed to eating a bucket of ice cream and watching Netflix all alone because they can help to build you up in the meantime and leave you more empowered, stronger, and more in touch with who you are. It might be worth it to define who good friends are. Good friends are friends that help you choose the most useful and empowering interpretation of your situation. They don't look to blame or help you wallow in self-pity. They have compassion for you, yet believe that you are inherently fine. They remind you of how fun you are and how much life itself has to offer. Spending time with people like this will feed your soul. During this time take advantage of everything these wonderful people in your life have to offer. Plan a trip. See that show you all always wanted to see. Do all the things that make you feel alive and do it in good company.
Because something about your behavior is making her feel as if you are not really committed to her. She feels that, although she's attracted to you, you won't give her what she wants and needs from a relationship (i.e. support her, and not keep chasing other girls). This is completely different from a situation where you're trying to get a girl back when she has moved on.
Getting dumped sucks and when your boyfriend decides he doesn't want you anymore it just tears you apart from the inside out. I feel for you but don't worry because we are going to take a look at your breakup and figure out the best way to approach things. Again, I want to reiterate this point- don't assume that the reason your ex boyfriend gave you for why he chose to break up is really why he decided to let you go. This may sound a bit mean, but you are going to have to be completely honest with yourself and possibly look at things that may make you uncomfortable.
Getting back on his feet involved reconnecting with old friends, and making contact with new ones as he pursued interests in activities he enjoyed. He joined a book group, found a place with religious services that he liked. He recalled the sports activities that in better times, he used to enjoy and returned to doing those activities again. Bit by bit, his spirits lifted.
Hlo ,on 27th June he broken up with me,we spnd lot of time together,he is my first love and everything for me,ours relationship was to good evn in school all teachers know about tht we are in relationship, all students said made for each other ,I think about him always every minute ,I was wanting a2nd chance to solve the problem but he decided to breakup evn he doesn't give any reason why he want to break up with me,i had sent him lot of msgs to convenience him,bt I also force him to continue the relationship otherwise I do sucide and all ,I know there is my mistake and I'm feeling guilty about this ,I was do this only because I don't want let him go bt after doing this he starts hating.now he don't evn want to talk me ,it's hard it's realize that I will never be with this boy again ,he is the boy who does not want to make me cry bt now he hates me because of my reason bt later I apologise him and try to convince him and pleased him to talk evn as a frnd but he doesn't so please please please give me some advice how I get him back because I don't want to leave him in any condition

Hi Rosie! I love the way you talk ("I don't want to talk to him from a place of blame but one of giving and what I want to give is my confidence, mysetry, joy and best self and love myself completely so I can give them my best self"). I couldn't say it better myself! Make sure you have a good blueprint to work from, so if you have not picked up a copy of my ebook, Ex Boyfriend Recovery Pro, you should do so. (i.e. website Menu/Products link).. It is massive and covers so much…in so much detail. Kinda like a Companion Guide that helps you along the way and optimizes one's chances. I think you have very good understanding of the No Contact Principle. Maybe since things ended in an arguement, you make a little exception to the NC rule and reach out just give him a heads up that you are progressing thru your own self discovery process and just wanted him to know you appreciate him recommending that the two of you take some space (even if he didn't recommend it). So what you accomplish is a little connection so he knows that he is not far from your mind and you are working to be the best version of yourself. That may be intriguing to him and enhance "your" value in his mind.
You often heard men complaining 'they don't want to get nagged' – The problem is not in nagging instead men feel their women start showing unsatisfaction of who he is and what he has to offer and that what eats away the relationship. This doesn't mean you can't express your true feelings. Make sure to balance your true feeling with love and admiration to keep fire in your relationship.
This is a good article. I probably broke some rules. My girlfriend broke with me three weeks ago, she blocked me from social media except from emails. We'd been emailing us but last night she told me that she wants to recover peace and happyness. I accept to prove her needy. We'd been together for four years. Hopefully in the no contact time she would miss me, as I do miss her. Today I sent her a text message with a flower, wishing her a good day and reminding that she is more beautiful than the flower. I would try the 30 days challenge.

Personally, I wouldn't consider it an emergency if he's without some of his stuff. However, if for whatever the reason he was so worried something happened to you, at some point he would ACTUALLY start looking for you, whether it's at work or at home, in which you would find it sweet of course, but at the same time you can tell him you're fine and just need some space.
Oh, no 🙁 I had a really absurd fight with the best BF I've ever had (which is not hard to do, I have dated some serious jerks) and I managed to get him back for a whole week and a half before we got snippy and he suddenly was breaking it off with me. The relationship was long-distance and he wants to be friends, but I just spent a week and a half more making an a** of myself. Is there any redemption? I don't even know how to do this at a distance (I was going to move there, for the record) and after I was so weak. Argh D:
There are also millions of women abusers and millions men victims that suffer in silence. So this post was great until the discriminative last sentence about million of abused women. Many man just dont speak about terrible repeated abuses, because man must be strong , man has to stand up...man men resist, hold on and bear abuses while women are very prone to scream and ask help at first one.
Instead of worrying about whether he has feelings for you still or not, why not spend the time hanging out, having fun, flirting, and re-creating those feelings on your own accord? Emotions aren't set in stone and can easily waver, so it's up to you to take the first step in not letting what he thinks affect you, but doing something to try to get the result you want.
To think you can "make" someone want to be with you is illusory and will only lead to suffering and disappointment. The most important tip here is to be fully in the moment and truly OK with whatever the outcome is.  Let me reiterate that. Being OK no matter the outcome is the single most beneficial advice I can offer. Fixating on your ex, secretly wishing that he comes back to you, or worrying that you won't be able to win him over will not be beneficial to you in the long run.
How To Get Ex Boyfriend Back Fast
Eventually he told me he can not stand it anymore and although he loves me he cant be with me. So we didnt talk for 2 days, and then he wrote me that Im the love if his life and he wont give up on this. But I decided to take a step back cuz it hurt me. So I told him we need to do the talk and decide what we are gonna do. After 2 weeks we finally did it and had a big fight. Then we decided to try again. So we met again and it just led to nowhere. We went in circles, could not even find a place to go to do the talk because of my stubbornness and his lack of understanding...
And while we're talking about jealousy, you should also try to refrain from reacting if he posts a picture with a girl, or likes a girl's social media posts, or even if he starts dating a girl. Jealousy is ugly, unattractive, and destructive. Maybe you're hurt that he seems to be moving on, but lashing out at him is not going to swing the pendulum back in your favor. And you really don't know what's going on. Maybe it's a rebound fling, maybe the girl in the picture is his cousin, who knows and who cares? This is not where you should be putting your attention at the moment.
I hope this helped you understand exactly what to do in order to get your ex back. There's one more thing to remember – even when you do get him back it's very difficult to keep him… unless you know how to make him want to be with you and only you forever. You need this secret formula to get your ex back in your arms for good. It will reveal how to get him to see you as "the one" and desperately crave you by his side forever. If you don't read this now you might miss your chance to get him back forever so don't wait: Do You Want Your Ex Back? Use This To Get Them Back…
Hello! So I've given her (and myself) a bit short of a month of space/no contact after a dreadful first week of the "desperation phase" as I call it. And now, I've tried messaging her again and thankfully she still replies. But I think my mistake is that I brought up what went wrong (it was never perfectly clear why we broke up) after a few days of casual conversation (in which she talks coldly towards me, btw). She also clearly stated she doesn't like talking to me anymore AND she hates me now. What do I do? Nlp To Get Ex Back
If you had genuinely meant something to him, even her consolation would not be enough to fill the void that was lost between you and him. This is something only time will tell, and you made the right decision as it wasn't fair to you that he was going about confused and having the best of both worlds, hurting and confusing you in the process. It'll definitely work out happily for you, whether you end up with him or not, because you made the decision not to cling onto something toxic, and while it may hurt now, in the long run, you'll be happy to know that you made the right decision to free yourself from it.
Anyway, she decided to breakup, cause she lost all her feelings(it was 1.5 month ago). After that, I made common mistakes, again and again, and in the end I told her: "I give you 1.5 month(till the end of the summer) to think about it all. If you contact me during this period, we will try to build healthy relationship, in other case, I will be lost for you as a person, you will have no opportunity to talk to me/see me etc.". Now she is in another city(to visit parents, by the way, they are against me) abd she will be there for 3 weeks. My question is, how to make no-contact period after my words about "1.5 months", while she knows, that I'm waiting for that? And I have no conversations with her for a week, and when she returns-it will be the end of no-contact, but will she think of me, while she will be on a vacation with her parents? Maybe I have to contact her before these 1.5 months end? Or should I write her and tell, that I decided to take my words about 1.5 month back?
This may or may not work, but I think it's your best shot given the distance issue. The Philippines is overrun with women that like Western men anyway so even if she doesn't come through, I'm sure you can meet other women anyway, maybe online. That can be the backup plan and you may find someone that you like even better when over there. So, that's what I would do!
If you are still sure you want him back after your time reflecting, the next step will be to find out if he still has any feelings for you at all and whether there may be a chance of the two of you rekindling the flame of love. This step is crucial, so if you haven't done so already, take the simple test now to find out if he secretly still wants you back.
A Letter To My Ex Boyfriend To Get Him Back
Eric I need help… The love of my life and I broke up like a week ago…. After agreeing to get our relationship right this time. And I believe it happened because we still had such tension that we never took care of… And I suggested that we start over… Like get back together and start over and that that would be the healthiest idea…. And he is so convinced that it'll never work out cause we will always end up fighting and I'm convinced that that's not the case. I believe this is worth fighting for. We have been through so much in over the year we were together. And instead of giving him space I kept pushing and I guess in order for me to finally give him space, after I asked him to just be friends for now until we decided to try again… He said he didn't want to be in my life. My mom said that he only said that so I would finally give him space. She said I haven't lost him and that he knows I'm always here (cause he said that was the reason we got back together before). I just don't know what to do. I've been praying for a miracle to get him back.. But everyone keeps saying just give him space. I'm scared and all I want to do is talk to and see him. Help.
I Sophia…try not to get caught up with innuendo or what he may have said to someone about you. Some guys won't accept responsibility for their actions and will lie and deceive to cast blame on others. Now you have more insight into his behavior. I think you would benefit if you looked to join my Private Facebook Support Group. It has about 1500 women who have gone through all kinds of breakups and the support each other. I do weekly live Facebook webcasts on various topics. You can go to my website Menu/Products link to learn more about this!
 Change up your look. Making small changes to your hair or wardrobe can have a huge impact on your overall confidence and make you feel good about yourself. In fact, tweaking your external appearance can, amazingly, inspire the courage you need to make more substantial changes. Something as simple as honing your personal style can eventually lead to actions and choices that can improve your energy, satisfaction, and joy in life. Investing time and energy in making small improvements to your outer appearance makes you feel joyful, confident, and entirely yourself and will only lead to good things.
Hello. My ex boyfriend broke up with me about 2 months ago after cheating on me and immediately started dating someone else. Initially I was needy and crying and sad. However I applied no contact and after about a month, he contacted me and told me he missed me. We are in the same class and see each other everyday. I went back to no contact and he had to cracking the no contact 3 times before we finally sat to have a decent discussion. We had a long talk and he got relieved of his guilt while I got closure for doors he left open etc. I am now at the process of reconnecting with him and it's really confusing. I'm scared and I don't know if I'm on the wrong or right path or on both simultaneously. We talk more now and he's really cool with hanging out with me when there's time. In fact he told me that even his current girlfriend can't stop him from interacting with me. We've had sex about 4 times and I've never acted needy or said nonsense about his new girl... In fact I wished him well with his relationship. However I feel bad because I'm compromising my standards my sleeping with him and I feel like I'm doing a little bit more work than he is for us to reconnect. He said he doesn't love me but willingly cheats on the new girl with me. Also he's very vulnerable and very open and free with me. He said he feels I'm different now and he likes this new me. I'm trying to focus on creating a new deep emotional connection but I'm scared of him feeling I'm readily available and he can always come back whenever he wants. I've not told him I want us to come back together but I've told him that I missed the connection between us and I felt something about us was different. To that, he said we should wait and see what happens in the future. Please where do I stand and what should I do?
I met a guy on a dating app and we hit it off right away, the first date we kissed and had a ton in common which is so rare for me. Things moved quickly from there and we were seeing eachother one a regular basis (2-3 times a week), texting daily and I stayed at his place every weekend. He planned great dates and would regularly follow up to make plans. Although on one hand I started to really fall for him, I did have some concerns about his communication. When I asked questions about his past, he was very vague about his previous relationships and closed off to discussing them. He also seemed not very experienced with dating/sex which I didn't mind. He told me he had not had a girl friend in high school or university and had been single for 5 years (so most of his life he has been single). That is the most I got out of him.

Peter also switched from "awfulizing" about his work situation from a stance of helpless victim to taking a problem-solving stance. What could he do to find a more positive work situation? He began networking with others in his field, stumbled on a job that sounded far more suitable, applied, and at this point is looking likely to get the position.  
First things first, you are going to become the sexiest version of yourself that the world has ever seen. Let's say you and I were dating and we had a fight and broke up (I know I am a horrible boyfriend 😉 .) Anyways, after a month of you basically freezing me out (no contact) I happen to bump into you at a Starbucks or somewhere where we both frequented. The first thought I have of our encounter will be based on the choices that you made during the 30 day no contact period. If you sat around feeling sorry for yourself and ate ice cream on the couch all day I will probably think "she looks terrible." However, if you spent that no contact time working on yourself physically and mentally I am probably going to think "WOW! She is even more beautiful than I remember."
honestly I did not show appreciation to my ex while we together. I missed valentines day and his birthday. when I decided to make the best of times with him it was to late. then I asked him for closure and he came talked in person. I told what if I got therapy because there is something going on that effects my relationships. he told its been three weeks and I'm over you….. I cried of course then looked at him and said I feel better. just got sick of being sad, doesn't mean I'm over him. but its step. then I told me what was really going on and told he's proud of me said I'm strong person and good girl. he told me to feel free to talk to him and said he wont be jerk to me. he also wants to improve. it sucks that I was to occupied with other stuff in life that i didn't learn to understand him but oh well. that doesn't mean has feelings for me. sadly I cant live in world that revolves around him I must create my own world and keeping living up to my goals. this relationship may have been painful but helped realize what I need. we are blind from pain because only look at the bad qualities that it brings us but we all need realize its actually beautiful because it shapes us. I'm going to embrace it this break up..

Get My Ex Boyfriend Back Fast
"Sabrina! I followed your advice and got my ex back and would love to share my story. He broke up with me last year in April after being together for about a year and a half. When he broke up with me I kept it together and didn't cry and was understanding of his decision, I kind of knew it was coming. Of course, I broke down as soon as I left his house. He was even crying when I left. Anyway, I decided to go completely no contact. We were still friends on Facebook because we didn't want to leave things on bad terms. I was really focused on doing my best to move on and live my life. After seven weeks of no contact, he reached out to me. I didn't make it too easy because I wanted him to work a bit, and I was also trying to move on. Eventually, we decided to meet up and ended up having a three-hour conversation. It was a really good one and we talked about what we were looking for and he was very understanding of what I needed and the reasons it ended at all. That was almost a year ago and we are still together. And while we still have our issues and are trying to work through things, it's definitely so much better than it was the first time around. I think holding myself together and absolutely no contact was the key!"
If you feel that he is unable to give you the attention you need, perhaps it would be better to focus on moving on as he may not be right for you. However, if this is a temporary phase and you think that it would get better, then maybe giving both parties a break right now by doing no contact would be good since it allows for some breathing room and for him to focus on what he needs to do right now, while you figure out whether his lack of attention towards you is something you're able to accept.
Many relationships go through a loss of attraction after being together for some time. You have to figure out and comprehend the reasoning behind this loss of attraction, and whether there are ways you can go about turning it around to re-ignite the flame he once had for you. 30 days should be enough considering that the relationship didn't end on a terrible note.