Thanks for your article, this makes so much sense. I just went through bad time where after a three months break requested by my boyfriend, he decided he was not sure he wanted to resume our relationship. I cut all contact. I needed to re-organize my life, rethink my situation and create a back-up plan. Since, I am trying to organize to get my stuff out of his place as we were staying together. He does not answer my messages, I don't know what to do. I have to dride 14 hours to get to his place so I can't just knock on the door. First of all, I don't understand what happened as I really thought we were sole mates. Then, why is he acting so distant and non-cooperative. It hurts. I try to be realistic and independent but my heart is broken in so many small pieces.
on Tuesday after work he like came up to me and was like "i'm gonna start writing down my feelings, that's what you're doing right?" and so i was like "yeah it's this book" cuz i had the book with me. then he was like oh lemme read it so i was like okay pick a page so he did and then he read that page but then he ended up reading more. after i took the book off him he tried to take it back off me and while he did that he cut me by accident and my finger started bleeding. then he holds my finger and say "i'm sorry i feel really bad" and i say oh its fine dw about it. THEN he kisses my finger. then after a while he was sitting there lookin all sad and so i was like what's wrong? and he was like can i talk to you outside and so i was like okay. then we go outside and he was like "I didn't even realize this but i still love you so so much" and he was like almost crying so i was like aww come give me a hug so he hugged me and it was like really tight hug like it was different. but then he's like but i dont wanna give you false hope.so i was like yeah okay i know. then Thursday he tells the girl he's "moved on" to that he likes her and that's okay whatever it's his choice but then on friday he tells my friend on snap chat that he still has romantic feelings for me.
My boyfriend and I were together almost a year, we were planning on moving in together with each of our kids, but he backed out at the last second. We spent 6 months apart. Recently he talked to my brother and told him that he loved me, but he said his kids didn't want the move in and he didn't think he had the patience for it. He told my brother he wanted ME but doesn't see a path for us. We are having coffee next week - our first meet up, at his suggestion, but I feel like he is sort of doing it out of obligation. He loves me, he wants me, but he doesn't want the family aspect of it and frankly, I would rather have him in my life that way, than not at all. How do I go about the meet-up, when I know what he is going to say since my brother told me, and give him space but show him that there might be a path for us that we haven't explored? It is a delicate balance of not being pushy, but planting the seeds. HELP!
When a girl feels disconnected from her boyfriend due to his lack of emotional availability/overdone 'badboyness', she'll think he isn't interested in her enough for him to be a reliable partner. She'll feel like she can't really 'get close' to him, which is something she needs in a relationship because closeness shows her that he won't just up and leave at some point. Girls do dump guys for this. 

Did You Ever Get Back With Your Ex Reddit



When she contacted him, her ex was very excited. This time, he asked to meet up. When they did finally meet up, Mindy was a little bit disappointed in him. He was still the same person. She felt that he was manipulative and controlling. He wanted to keep her as a backup while fooling around with other girls. The second date confirmed her feelings when he told her that he loves her but doesn't want to commit yet. She found out from her friends that he was dating a couple other girls as well.
SIDE NOTE: You may feel as if I am really grilling your approach to relationships here, but as I said, there's a positive purpose to it. You need to see what went wrong first so that when you apply my how to win your ex back steps, you won't be sabotaging the effectiveness of those steps by behaving in the ways that got you dumped in the first place.
Spell To Get Ex Boyfriend Back
I would suggest that you try to stay focused and pick yourself up from this first. She may have the 'pick of the litter', but keep in mind that she did love you through the period you were together and probably still does have certain feelings for you. However, because she is in the new relationship with the other guy which is 'novel', she definitely has taken a stronger interest there at this point because its still a new thing. Work on improving yourself now because if ever there comes a point where you and her cross paths, you would want to be in the position to make a strong impression and to test her true feelings with the other boyfriend she's now with.
Sometimes absence makes the heart grow fonder—but other times, it causes that heart to seek out another man. Bottom line: Don't call first. "Try sending a sweet text, not one that will make her think you're looking for a booty call," says dating expert Julie Spira. "Think about something that you shared together that might warm her heart." Example: Was listening to the radio and heard that Coldplay song. Brought back memories of the concert together. Hope you're doing great. If she responds, she may be open to rekindling the spark. And if she responds with an "Ew, WTF," proceed to step two.
Me and my boyfriend of 2 years broke ip 1 month ago. I am 27 and he is 26. He is in the coast guard and he lives in Maryland and I am in NYC. We have been LDR since the beginning, but he only joined the Coast Guard 1 year ago. I have been doing No Contact for 3 weeks now. He was the one who broke up with me and after we broke up he was texting me days afterward nice and positive text messages. Since I have started NC he hasn't reached out via text but still like some of my stuff on Social Media and is looking at it. We broke up because he felt like he loved me but wasn't as in love with me anymore and that maybe we were on 2 different paths. He also said "maybe we can get back together one day. My parents got back together after they broke up," my question is is 30 days of NC good enough or should I go longer? I have been making positive changes in my life, but since things ended so positively I have been confused.
Do not cyber stalk him and do not pass by anywhere he frequents. Stop making these really "necessary" excuses to get in touch with him or ask him some pathetic question that you need to know right now. If you have to break your fingers, do not contact him in any way, avoid it at all costs. No more crying "I miss you, I'm nothing without you" crap. Back up. You are about to give this assbag the ride of his life.
Swetnick said she was inspired to come forward after Christine Blasey Ford claimed she was sexually assaulted by Kavanaugh during a party that Ford and Kavanaugh purportedly attended as high school students in the early 1980s. (Ford's account has not been backed up by any of the witnesses she said were at the party, including her lifelong best friend, and she has repeatedly changed key details in her story, including how many people were at the party and when the episode occurred. Notably, Ford also testified she could not recall how she got home from the party, which she said took place far from her residence at the time.).
When you go out or have new experiences, take pictures of your new and improved appearance. When you're doing your favourite things, take a picture. You can also take pictures with your friends. Be happy. Then post on social media like instagram or facebook. This will help you attract new friends too! Your ex may or may not see these photos. Who cares? You're enjoying yourself and you will attract more like-minded people. But please don't post too much. Posting once every two days is a good amount to not annoy others while showing your amazing life.
Now its been 2 months and we text daily and i did no contact for 2 weeks. However, he doesn't text me as often anymore (30 - 10 hours for a reply), hang out with me, or ask me to hangout with him like it was during our post break up before I went no contact. Now I feel like he has moved on and lost me because he is always with friends and never reaches out to me. Should I move on too or still try to get him back and rebuild what was lost?
Do Subliminals Work To Get Ex Back
This is when I felt like I really met Mary. I wasn't angry, I wasn't jealous, and I wasn't distracted—I had a clear mind, and I loved her. She was the kind of girl I'd always call back, and always take out for dates, and always hold hands with. She's the kind of girl I never want to be away from. I'd seen what life looked like without Mary (cue damp Jimmy Stewart shouting "Mahhhhrrrrrryyyyy, don't you remember me Mary?" in It's a Wonderful Life), and I had a new appreciation for her. I loved the person she had turned into: She had built a life for herself in New York and was the person I know she always wanted to be—she grew her bangs out, too, which I guess is a big thing for women?
The only way to have a good relationship is if you demand a good relationship from him. If you don't and give him everything he wants in an attempt to get him back, you're sabotaging the relationship and destroying your chances with him. Not to mention, completely undervaluing yourself, which will deeply impact your self-esteem. Now I don't mean you say, "Give me a good relationship or else!" It's not an actual demand. You "demand" it by being a woman of value, by being a woman who knows what she wants and isn't afraid to walk away if she's not getting it. You don't have to say anything at all, it just comes across.
I really need some advice, my ex and I have known each other since childhood. One day last year he started flirting online with me and then we started texting and really hit it off. He lived out of state and I wasn't ready for long distance, but he still kept trying for me. So after months of flirting and falling more and more I decided we can give long distance a try since he comes back to our home town often and I can go visit him. After a few months of that things were good and he actually as able to move back home and we were so perfect for each other. Saw each other all the time and fell more in love, spent time with both our families all the time and every one was happy. Then my life got stressful with work and studying for Med school applications. And he got a new job that was very demanding and took a lot of his time. I noticed things became distant when he didnt have time to see me or even just relax with me, he always had work first and his family is also very demanding and took a lot of his time as well. I was planning on talking to him about the issues but he's not one to be up front and talk things out, he rather tell me "its okay " so i thought there were no issues, when in reality i pushed him to far and kept asking to see him or plan things or complain when he didnt even have energy to talk after work. We had date night once a week and i would see him maybe once or twice on weekends and that was okay with me, but i still made him feel bad about it. One day he had so much work he asked for me to leave him alone for a weekend and that upset me and i ended up calling him one to many times, and he exploded and told me he can't do this any more that he needed his space and to break up, he said he wanted to figure himself out and get his life in order and that he felt bad that he didnt have the time a girl friend like me deserves and that he didnt want to hurt me anymore. I was devastated, this messed up my studying and my life for weeks. We didnt communicate for a week then i ran into him at an event, we talked some but knew it wasn't the right time or location for a chat like this. Then we talked a few days later but everyone was still heated, he said he didnt have the answers i needed and he doesn't know what the future holds and that he's sorry he had to do this to me and hopes we can be friends later that we just need space now. Yet he says he cares about me and still has feelings for me. Im so confused, and probably asked to soon if he can see himself with me again, since he did the same exact thing to his last girlfriend for the same reasons and took her back. He tells me he doesn't know what our future will be more then friends or not and doesn't want to give me false hope…. If he worked on his own issues and i worked on mine could we get back together in a few months? he keeps saying i did nothing wrong and its all him and his own issues, but i know i was needy and acted ways I'm not proud of. I was just so scared to lose him i ended up pushing him away. I just want to know how to get him back or make him realize if we just talk about our issues instead of running from them maybe things would be smoother when were both on the same page. I really love him and deep down know he still cares for me and loves me. Im just so scared to say the wrong things now and push him away even more. He is having a major surgery soon and i care so much, but don't want to make him think I'm needy. Could he really have his own personal issues? or did he just use that excuse to let me down easy? He tells me there is no one else but i don't want him to move on without me during this space period if we don't talk about things. Please help I'm a lost soul, this is my first heart break and after over a year of talking and almost 9 months dating i just can't see why he would leave me so suddenly with out answering any questions. Is there any way to get him back? I try to contatct him as little as i can so he has space but its hard and we are still friends on social media even though he deleted all signs of our relationship together. i just worry so much that i lost my best friend and will never have him back in my life as even a friends. When we do talk i ramble and talk in circles and i know thats pushing him away more so I'm trying to stop. I just over think everything and always questioned everything and i guess it showed I'm insecure when i really have bad anxiety over a lot of things. he was always so supportive and calming and then he just left me over one fight, our first fight….I just want to talk about all i have thought about since he left me and how i hope to fix things so we can grow together. what should i do!? sorry for the long post I'm just a very confused heart broken girl who lost the love of my life, at 25! thanks for the help
My boyfriend broke with me 2 weeks ago after a years. Said he had issues he needed to work on and focus on his kids and work. One week after not texting he finally did asking if we could talk. He told me he loved me and hated he was hurting me. I told him I thought our relationship was worth it and would give him time. Since then he has been out of town for work and has text and face timed me non stop. He actuallycalled me last night to ask if I had talked to any guys since he broke up with me. I want him back , what do I do
So I went back to doing what I was doing. I focused on myself, I had fun, I spent time with friends, I did a lot of writing, I traveled, I discovered so many things about myself. I felt happier and better than ever before, all the pieces in my life were finally clicking… and then at the very end of the summer, he reached out to me and after hours of talking, he asked me out. Our first date was seven hours long and we got married a year to the day later!
Thank you so much for this great article. You're right! Happiness is the key. I've been single now for a few years, post a really bad breakup, and I've spent all this time focusing on myself, on what makes me truly happy, independent of guys. And I can honestly say it's an amazing feeling to be comfortable with yourself. I feel more attractive now than I ever did in my relationship. And I was in my twenties! Thanks for breaking it down in such an honest way. Everyone should follow your advice!
6. Wait, don't carried away quite yet! Remind yourself of why things didn't work out the first time around and look for clues to whether things would be any different now. If you broke up because he partied too hard, for instance, notice how much he drinks or how he talks about his nightlife. It would suck to get back together only to discover that the same problems are still haunting you. So take it slow and trust your gut.
So I'd like to preface this by saying I'm a woman and my ex-fiancée is a woman as well. I do find most of this page to apply, but it is challenging having two women with all of that emotion and overthinking. I've finished with the no contact period after my ex broke up with me, and contacted her with my "elephant in the room" message. I know she's in the "missing phase" from texts she's sent me, and thought it was the perfect time to send it. I am in a good place and am feeling more positive every day. I was prepared for the possibility of her responding, and how to close the conversation before giving her a few days of digestion. However, I was not prepared for her response. My message included: an apology for my behavior after the breakup, that I accepted the breakup and think it was for the best, and my positive change. Her response was "I'm glad you're doing well. I'm not." I'm thrown off by this, because I'm almost worried that she's under the impression I'm moving on (although I never said anything of the sort), and she seems almost upset at my message. I'm unsure on how to respond to this- hoping you can offer me some advice. I could be totally overthinking this, but we were together for five years and I know her very well and can decipher texts. But now that we're broken up, I could just be analyzing too much. Please help! I really don't want to screw this up :)
First thing I would suggest is to run no contact if you didn't already. After that, consider a trip to the Philippines for a holiday. Contact her a few days before, making it very clear that you're there for a holiday, not to see her specifically, but that you're open to meeting up if she is. She can't find out that you're there just to see her, because that would come across needy. Tell her you're also visiting another neighbouring country too, so that she can see you're there to enjoy yourself irrespective of her.
Since you started no contact in late September, it would probably be better to wait another week at least before you reach out to thank her for sending your stuff. You could use that opportunity to start a conversation with her and if she responds positively, continue towards building up a level of comfort and attraction between the two of you again. Use the guidelines in our other articles to help you along your way.
It can be tough to acknowledge that we messed up or that we could have done something better. Your ego takes a hit and you can make yourself feel worse before feeling better when engaging in such a process. But getting back with an ex will require you to put your pride aside and to figure out exactly where you went wrong and what pushed you to act a certain way
My ex girlfriend and I broke up about 6 weeks ago. From there all I had done was being needy and desperate. She would block me and unblock me and all I did was just like a fool was just beg and plead. Honestly I've understood the reason of the break up and I've accepted it and I understand how much I messed up... especially since I was sending her a message that I couldn't change. If you must know I am very confident and I know I can get her back if I do things correctly. We haven't talked in 2 weeks. and since then I've been working on myself and taking my time to understand my mistakes so i could learn from them. I know that she blocked me because i pressured her in such a bad way that led her to that choice and I know understand all my mistakes. I'm a very confident guy know but my question is how should I approach her. I really cannot connect her because she fully blocked me and i don't know if she wants to talk to me because i don't know wether she wants that or not. Now for the past few days she's been looking kind of sad since we haven't talked and she's been kind of starring at me and she also started to follow me ( trying to get my attention in a way) but also she's been trying to act like if she's the one in control and she doesn't really get affected so that kind of leads me to ask you guys What should I do at this point and also why is she trying to get my attention if she acts all so tough like if she's holding all the cards?

So I (F -30yrs) and my bf(27.5yrs) have been dating for 13 months. Unfortunately he brought up to break up recently:" I'm not moving in. I'm not looking for long term." The thing happened back to September we basically had fights every week although we also celebrated our 1yr anniversary, my bday, and his family being in town all sort of fun stuff in the past one month. I brought up the topic of moving in together two weeks ago since I'm preparing to help my parents with their mortgage. And my bf is studying for an exam and his exam date falls on 10/27. We don't have a lot of time to hang out that's why I asked to move in to improve our relationship. Unfortunately all these things add up and stress him out: stupid fights, moving in, exam, etc. he came over to my apt and we talked through to just have it as a break. He replied:" make more friends during this break. Don't text me at all. I will give you some feedbacks in between but I can't guarantee we will get back together. I don't care if you are seeing anyone else. Study is my top priority and I would see someone else if I have time."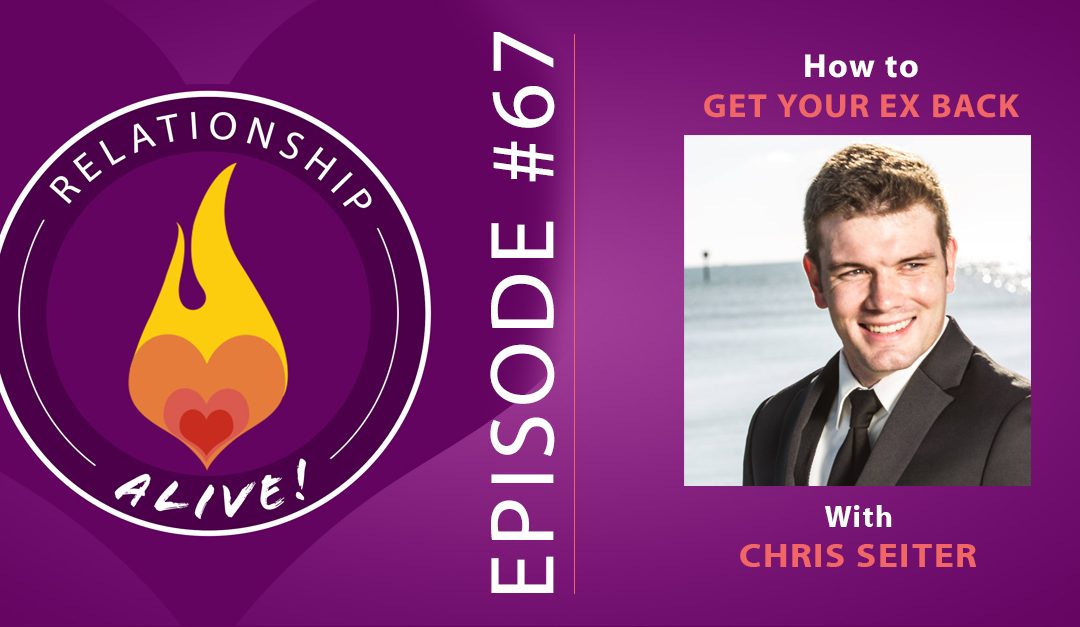 A true apology should be structured as follows: regret, responsibility, and remedy. The first step indicates that you are sorry for what you've done. The second step puts the responsibility on you without making excuses or blaming someone else. The final step offers to make it right or change your behavior in the future.[15] For example: "I just wanted to apologize for when I blew you off all those times that you wanted to spend with me. You must've really felt neglected. I'm going to try really hard from now on, to make it a point to do more things with you so you won't feel like that again. I'm glad you gave me your point of view to realize that."
Hello.. I really need help.. My Ex and I broke 3 weeks ago and we've been in a back and forth, me trying to get her back and she finding out more things that made her be really sure about never going back with me.. I lied to her in a bad way and I hurt her a lot because of my lies... I have apologized several times for that.. Yet I haven't apologized for my attitude after the break up..(We said many emotional things).. Everytime I was apologizing for what I did was trying her to forgive me and get her back... Without understanding her feelings.. I wonder... It has been 3 weeks and I haven't apply the 30 days rules (Wish I saw this earlier).. 

Free Get Your Ex Back Coach



We often hear men want only sex in the relationship but sex is not the only thing that man wants from his girlfriend or wife. Respect, interest and admiration are important more than sex for every man in the relationship. Many times men don't tell truth about why he is quitting the relationship – this is mainly because he doesn't want to see reaction from his girlfriend. In simple words, he doesn't want to hurt you by telling you truth about why he is quitting relationship.
Get some new clothes. New times call for new duds. It's a subtle change in you, but the importance will be clear to her: your new outer shell will signal deeper changes underneath. Get that new shirt that you've been wanting to buy, or those new pair of jeans. Looking sharp is an important aspect of physical attraction, and if she sees you looking great in unfamiliar clothes, she'll sense that there's been forward movement, if not wholesale change.
I want everyone to know what tremendous help Coach Lee has been to me! I had been dumped and had not heard from my ex for many days. It was tremendously painful since in my past experience I had never seen the relationship be revived after being dumped. You can read about strategies which are helpful but if you are serious about getting your ex back, contact Coach Lee. Once I hired him on the case, five days later my ex called. A miracle! He helped teach me what to say and when to say it. He calmed me when I wanted to reach out to my ex but it wasn't the right time. Even when my ex went many days without calling me his vast experience gave me the confidence to be patient. You go through so many ups and downs. He knows what you are going through and calms your fears! He gives you a game plan and helps you execute it through the highs and lows. After five days of hearing from my ex, she ghosted me for 11 days. I freaked thinking now it is all over! Coach Lee helped me be strong during that time! Then my ex called back! A second miracle! We went for coffee! A third miracle! He coached me for the coffee date! We ended up getting back together and I now have a regular call with Coach Lee. He teaches you so many things that help you move the relationship forward. You don't give them what they want you give them what they need! Coach Lee will be my coach for life for the most important thing in life you have, which is your loving relationship with your significant other!   -Dr. M.
If you are still sure you want him back after your time reflecting, the next step will be to find out if he still has any feelings for you at all and whether there may be a chance of the two of you rekindling the flame of love. This step is crucial, so if you haven't done so already, take the simple test now to find out if he secretly still wants you back.
A Letter To My Ex Boyfriend To Get Him Back
Make a game plan for addressing the problem. Once you figure out what went wrong in the relationship - which could be a combination of problems instead of just one - it's time to think about how you can make things different next time. You don't want to make your ex-boyfriend want you back if you'll just run into the same problems and drama all over again.