I'm telling you to wait as long as it takes until your ex contacts you. That's right, it's going to feel like you're doing nothing, but remember, as I told you, the no contact rule is doing something – it just doesn't feel or seem like it to you because you are not your ex or able to read your ex's mind to know if they are missing you or worried they've lost you for good.
Thank you very very very much for the advice! Everyone: follow this advice exactly and there is not a chance you'll not have the desired result! Actually I'm a mum and used this article to advice my girl who was separated and very miserable She followed exactly what I told her and I prayed it would work as I had no experience at all It worked!! It worked great actually and under the worst circumstances!! Thank you is not enough really!
Hi Ceri. Have you picked up one of my ebooks as that is the best way to get your hands on a comprehensive blueprint on what you should do, when, why, and how and so much more? If not just go to my website Menu and click on products. You can learn more there. Meanwhile, its important you undergo some self healing and all my books, resources, and activities can teach you about that.
My ex ended this 1st April (nearly a month ago). I begged. After day 1 he wanted to talk. After a week he never wanted to see me again. I did NC for 4 days until my sister told him to message me (I got sexually assaulted and needed emotional support). He messaged me. He seemed off. We spoke every day. Well I went one day (a couple of times) not replying. I found out I was pregnant. I told him. He was good about it. He told me to get rid of it. I got scared. Basically I messaged him saying I can't. We argued about me needing him and he said he doesn't know what to do. Yesterday I said I'm bored of feeling hated. I need my friend back. He said he doesn't hate me. I went on about feeling hated and being scared of the abortion. I asked if he could see me. He YELLED at me. I ignored him (which is what he wanted me to do all month he even said I went crazy) but 10 minutes later he messaged me back calmer and with this solution: He said I could see him (in Germany) if I get the abortion and it'll be the last time we ever see each other and we can have a proper goodbye. I went on saying I want to see him before. It ended up him saying he did hate me. I killed the guy I dated (because I said I missed what he used to be like). I messaged him yesterday and he said I can go and see him after the abortion. I asked if he still had access to my Facebook account he said no. I said I hope he is well. Also he told someone that he couldn't stand me earlier today. Should I initiate NC properly now? Is there any hope? Why would he start off saying he didn't hate me and now does? Why would he double message after I ignored him when he yelled? I'm so confused please help me.
Stopping communications with your ex is absolutely imperative because you are going to become a happier and a more attractive person during this step. Remember all the negative traits we talked about in step 1? You have to get rid of all those traits. Think of it as trying to seduce someone new. You have to be confident, calm, relaxed, happy and a fun person to be considered attractive.
Hlo ,on 27th June he broken up with me,we spnd lot of time together,he is my first love and everything for me,ours relationship was to good evn in school all teachers know about tht we are in relationship, all students said made for each other ,I think about him always every minute ,I was wanting a2nd chance to solve the problem but he decided to breakup evn he doesn't give any reason why he want to break up with me,i had sent him lot of msgs to convenience him,bt I also force him to continue the relationship otherwise I do sucide and all ,I know there is my mistake and I'm feeling guilty about this ,I was do this only because I don't want let him go bt after doing this he starts hating.now he don't evn want to talk me ,it's hard it's realize that I will never be with this boy again ,he is the boy who does not want to make me cry bt now he hates me because of my reason bt later I apologise him and try to convince him and pleased him to talk evn as a frnd but he doesn't so please please please give me some advice how I get him back because I don't want to leave him in any condition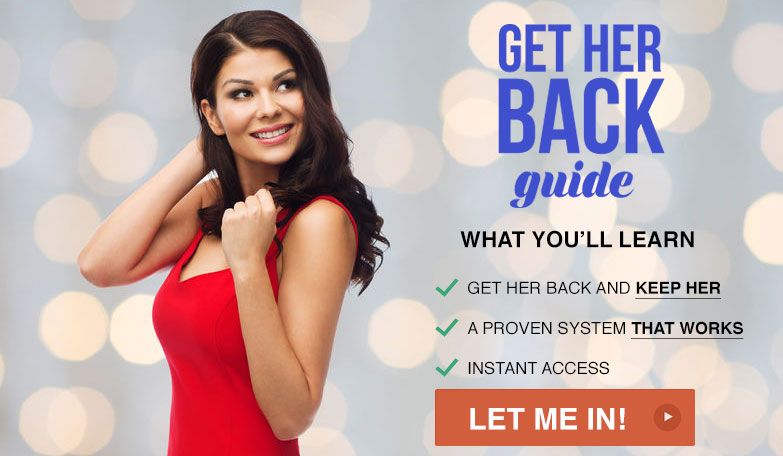 Hi, I broke up with my ex girlfriend like 6 weeks ago after dating for 2 years. She broke up with me cuz she said that we were fighting a lot and she has trust issues. And that she thinks our paths are in very different ways. We are both from LA but she is currently in NYC and I'm in Cancun. It's been a long distance relationship since the beginning. The fist 1 week I did not talk to her, the second week I started to try and fix things and she said she was over the relationship. It's been a long distance relationship but we made it work seeing each other every 3 weeks. After I saw that she was really sticking to her word I flew in that 2nd week to try and fix things. We spoke in person and maybe I was to needy or tired to convince her to give us another chance and she still said no. This was the 1 of Agust 2018 I flew back home and started the no contact rule. Around 2 weeks ago she unblocked me from WhatsApp and Instagram so i thought that the no contact rule was working. I texted her on Monday the 3rd of Septembe 2018. I Found out later that day before she answered that she is going out with some other guy or that she is seeing someone new. When she answers I lashed out and straight up told her that I was very disappointed in her cuz I never thought she would go out with someone new that fast. I guess that was a mistake on my part and defeated the no contact purpose, or I don't know. But I was very mad and disappointed. I was so mad that I blocked her. I then came to my senses this past Friday and sent her a FB message apologizing for my behavior and telling her how I felt and how th no contact period had helped me unterstand where we went wrong and that I loved Her and that I wanted to make things right ect. She answered today saying that she doesn't want to hurt me but that she thinks we where arguing to much and fighting over everything and that she thinks she did the right decision cuz our paths are very different. I don't know what to do now? Answer her what? Or what should I do? No contact again? Or should I answer her back?
Telepathy To Get Ex Back
Another year goes by. It was summer and I was having the time of my life. I decided to take a break from dating and focus on myself. Then I ran into him in Central Park on a Saturday afternoon. At last, he was single and I was single, we were both living in NYC, now was the time. But he didn't contact me after that. So I decided to contact him. I sent him a friendly message on Facebook and opened the door wide for him to ask me out… but he didn't take my expertly laid out bait.
First, I think it is important to understand how jealousy can work to your advantage. Since I am a male I feel I can explain my genders feelings towards this particular topic. In my opinion I think it is ok to get jealous. However, I don't think it is ok to get overly jealous. If your ex boyfriend would get jealous every time you would talk to another man or every time you went out then I would say you should really revisit your thinking on getting back together with him. Nevertheless, I want to tell you an interesting story about jealousy.
If she accepts your date invite, ease in. Ask what she's been up to, how work is going, if her dog is still peeing on the couch—whatever. Then, if the date is going well and she seems to be warming up (you know, read the signs) say you want her back. Vulnerability on your part might improve your odds of a second chance; don't just rip the Band-Aids off every old wound. "Open your heart and see how she reacts," Spira says. "You don't need to talk about everything that went wrong in the relationship. She knows, you know—keep the conversation light."
Hi, I just want to ask for advice. I've been broken up with my ex for over a month now. Fresh from the breakup, we still talled daily and met up at least once a week. During that month, she acknowledged that she still loved me but she still wants to remaon single because she is not in a safe place to give commitment. I, being the clingy dude I was, tried winning her back, even calling her over the phone. She would still answer when I call but is still firm on her decision. Finally last week, she said to me straight up that she had enough of me always bringing up the past and says she doesn't want to talk to me anymore so that I could move on and that I should forget that I stood any chance of getting back together with her. However, she hasn't blocked me on social media and my cellphone number. I'm not so sure how to feel right now, or if there is even a way to save the relationship. She said she broke up with me because I was too clingy, there would be times where we would have an argument because sometime I would see her online and would not give even a hi to me, even though she sais she doesn't really know why we broke up. Anything I can do to save the situation?
Omg I've been doing everything the wrong way. I moved out of m bf's after we got in big argument cause I got home from work late. When I was actually at my therapist office asking for advice how to communicate better with my ex. Long story short, he got mad cause I deleted text messages that day. Ever since moving out he has "trust issue" so it's been up and down. This is the longest we've gone without communicating or hanging out. I feel like he feels he has me so secure. I also have the messages he got so mad that i deleted i tried to show them to him but he won't see them, I think he knows he over reacted and doesn't want to see he was wrong. Sometimes i feel like just sending him the messages.. should i?
Copyright © 2018 HubPages Inc. and respective owners. Other product and company names shown may be trademarks of their respective owners. HubPages® is a registered Service Mark of HubPages, Inc. HubPages and Hubbers (authors) may earn revenue on this page based on affiliate relationships and advertisements with partners including Amazon, Google, and others.
So I (F -30yrs) and my bf(27.5yrs) have been dating for 13 months. Unfortunately he brought up to break up recently:" I'm not moving in. I'm not looking for long term." The thing happened back to September we basically had fights every week although we also celebrated our 1yr anniversary, my bday, and his family being in town all sort of fun stuff in the past one month. I brought up the topic of moving in together two weeks ago since I'm preparing to help my parents with their mortgage. And my bf is studying for an exam and his exam date falls on 10/27. We don't have a lot of time to hang out that's why I asked to move in to improve our relationship. Unfortunately all these things add up and stress him out: stupid fights, moving in, exam, etc. he came over to my apt and we talked through to just have it as a break. He replied:" make more friends during this break. Don't text me at all. I will give you some feedbacks in between but I can't guarantee we will get back together. I don't care if you are seeing anyone else. Study is my top priority and I would see someone else if I have time."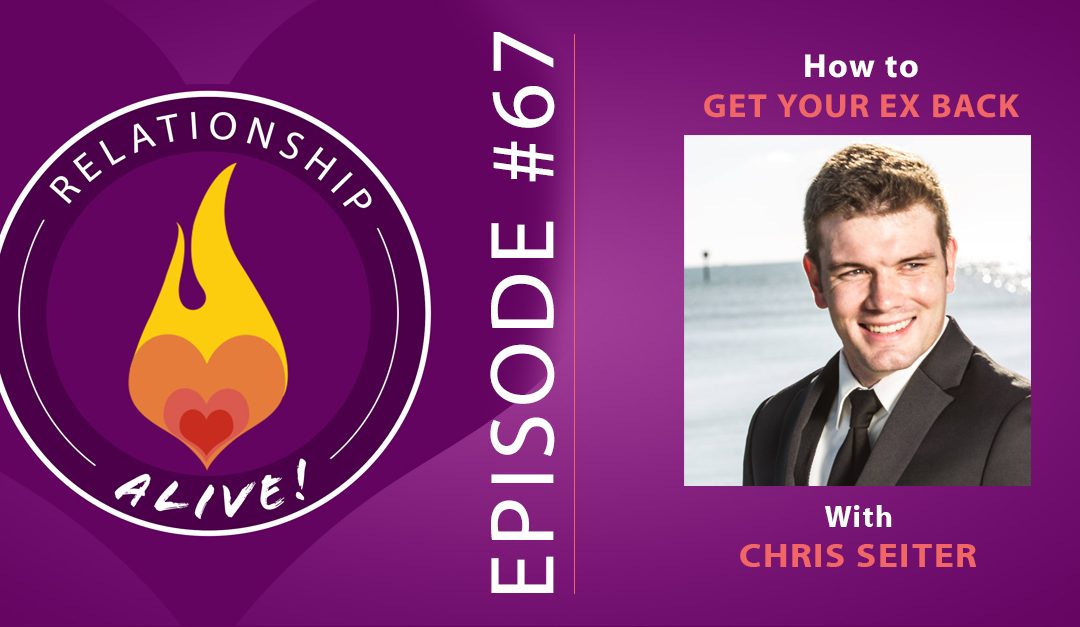 Hi, I need some major help. I am 46 and found the woman of my dreams. Our relationship was great, but all of the sudden out of the blue she said that "she loves me, but is not in love with me". I knew this was not the case by her actions, she was very loving, intimate, and by how she looked at me. that was on a Tuesday. I kept in contact with her for a couple days and found out that she was not in the same place I was in the relationship. She said that she felt nervous and rushed into the relationship and was not ready to take it to the next step. On Thursday, she broke it off with me and said she needed time to to think. Well, I was stupid and kept sending her messages and trying to talk to her because it was just such a shock to me, I was having a very hard time understanding. On Saturday, she blocked all my accounts and said she would contact me "If and when she was ready". I have NO CLUE what to do now. Obviously there will not be any other contact unless she initiates it. I know I have to do the no contact now, but is it too late? Is there anything I can do to fix this? She gave me a whole 48 hours after the breakup to calm down and understand and give her the space she needs. PLEASE HELP!!
Peter discovered that if he wanted to talk with his wife, he would get the best results if he asked from a stance of self-respect. He tried asking if she would meet him for coffee. She replied, "Sure!" In fact, the groveling and self-deprecation that Peter had learned as a child were the opposite of what his wife wanted. The more confidently he addressed her, the more positively she responded.
Sometimes you need to get people jealous to make them desire you again. Start seeing other people and show your ex-boyfriend that you are having a lot of fun. But do not overdo it, or he will think that you have settled for someone already and he will give up on having you back. You can even upload some images that will make him green with envy on social media.
You need to give her space for three reasons: 1) People simply need space; if you can't give her any space, maybe that's something you can work on to show her that you've changed. 2) She'll get an opportunity to realize how good you are; not that she doesn't know this already, but she may not feel it in her bones. 3) You'll show her how independent you are on your own; the "rebel" is so attractive to women because he's totally on his own and doesn't need other people.
How To Get Ex Back Fast
According to The Washington Post, in 2015, the state of Maryland filed a lien against Swetnick's property, citing more than $30,000 in unpaid taxes dating back to 2008. Court records obtained by The Post showed that the total amount owed, nearly $63,000, was resolved in December 2016, although the paper reported it was unclear exactly how. And, in 2017, the federal government filed a lien on Swetnick's property, citing a $40,000 unpaid tax bill from 2014, according to The Post. That lien reportedly was released in March 2018, and the debt was similarly satisfied.
Remember that whatever you're going through now to pick yourself up, if you try winning her back as well, you're going to end up subconsciously dumping your emotional needs and baggage on her which would probably cause her stress and unhappiness. If you want ot win her back, you should do so when you're at good place emotionally and mentally. It doesn't matter if she moves on right now, because if you have genuinely worked on yourself and improved aspects of your life, you'd still stand a chance to win her over down the road.
We both met through gay dating app in Feb-2018 and loved each other for 3 months and both used to express our love indirectly where my boyfriend used to like me a lot and used to chat with me daily with lot of interest and enthusiasm and use to share his pics where he goes and use to say everything. And we celebrated the first two months anniversary too . In 4th month that is in May-2018 i expressed to him directly that i love him and he said i liked you as a friend and but i could sense at that time he likes me but not expressing. Slowly he lost interest in me and but used to chat with me daily.
I met this guy on holiday and when we both returned to our prospective countries ( 1-1.5 hrs away by plane) we stayed in contact with each other. Over the last 6 months I've used your tips whenever he pulls away emotionally ie not texting back or initiating conversation and it works really well. The problem is He's constantly wanting to talk dirty or about phone sex etc, which is fine and I like but I just want to see him again or at least know that he has plans to see me again before I oblige. I haven't said this to him, I just avoid the the phone sex suggestions or make a joke whenever they come up but this really annoys him and causes him to pull away. He doesn't say it but his actions suggest this. We are in another cycle of him pulling away as a result and i've Sent him a couple of messages to reach out but received no reply.... Help, I really like this guy, we have a strong connection and I would like this to go further but he's now in his cave, only, this time I worry that he won't be coming out, for me at least, this time
But going through difficulties is what gets us in touch with who we are and what we're made of. This sort of growth and self-discovery is invaluable. Breaking through that feeling of "I won't be able to survive without him" and then discovering that you can will make you realize how strong you are, and as a result, will help build your self-esteem and give you that amazing "I can get through anything" feeling.
One of the most devastating mistakes you can make is trying to force it to work with a guy who is wrong with you. I've seen people spend years of their life trying to shove a square peg into a round hole. Everyone in their life tells them to just move on and let him go but they can't. Why? Because they don't have clarity or any objectivity because they are still sucked into the emotional whirlpool and have yet to break themselves free.
There was no "trick" to getting Mary back for good. Going through a tragedy had changed me. It was terrible, but it helped me grow the hell up, and by the time Mary and I crossed paths again, I was ready to be the kind of person who texts back and keeps plans and buys presents for no apparent reason. We don't yell at each other in the street anymore, and that's pretty cool.

If you're really worried that your ex is going to get into a new relationship, or you know he's in one and you want to find out whether it's real or not, this article will give you the signs that his new relationship is a rebound. That way, you can get a definitive answer to the question, "Is he in a rebound relationship?" and move on with putting the no contact rule to work for you.
Problem is right now we are not really talking. We have not spoken except in very formal text messages (finalizing the breakup) since the day he said he wanted to break up with me. It's been about two weeks. He said that he would be willing to meet with me but seemed really defensive that I might just try to beg and plead again. I'm worried if I see him he will just keep trying to shut me off, even if that's not what I'm doing..

How To Write A Letter To Your Ex Boyfriend To Get Him Back
Hello! So I've given her (and myself) a bit short of a month of space/no contact after a dreadful first week of the "desperation phase" as I call it. And now, I've tried messaging her again and thankfully she still replies. But I think my mistake is that I brought up what went wrong (it was never perfectly clear why we broke up) after a few days of casual conversation (in which she talks coldly towards me, btw). She also clearly stated she doesn't like talking to me anymore AND she hates me now. What do I do? Nlp To Get Ex Back
And next week in dating app i created different account and i played prank & manipulation with him for fun and got to know so many unknown things from him. And after that for one week i did not replied for his texts and call and he has unfriend me in Facebook. After few days in July first week i replied to him and said sorry for not replying to your calls and texts and also played prank and asked him to meet casually and he said i will let you know. But it did not happened. Again on 9-Jul i called him and said want to talk with you due to signal issue we couldn't talk and He replied in whatsApp that he will call or message to me but he has not done anything so i did NC(No Contact) for 25 days and in that period i changed myself and understood so many things & mistakes what i have done.
My vibe was affected by stress of school and radiated out into other areas of my life without my realizing…granted my ex never communicated how I was making him feel, but the breakup made me realize what had happened and how i can get those stress levels down and vibe up…I am prepared it is too late…he will never be able to share those vibes. But if he doesn't hes also missing out because I feel good, a little sad it didn't work out, but good overall.
Hi there. My boyfriend of two and a half years just broke up with me a week ago. He currently just left for college and since I'm one year younger I'm still home. We had been planning to stay together throughout college and there have been many talks about our goals for the future. We never fought, but always communicated. We were a real pure relationship and everyone around us could see we were meant to be. All the sudden he gets drunk at a party one night and breaks up with me over a phone call. I know your probably thinking it's because we wants his freedom in college and doesnt want to be tied down, but he isn't that kind of guy. He specifically told me that he has been depressed this pass week and doesn't think that his life will be happier or better without me, but he "has to do this." My bestfriend also told me he told her he won't fall in love again until he's 25. The reason why he claims to be doing this is because long distance is too hard for him if we dont have a future together. But, he has always seen a future and admitted that he is pushing me away right now. My bestfriend (who is also his best friend) thinks that he thinks he is saving me from eventual heartbreak in the future. I don't know how to get him to realize he's not thinking clearly, especially because he only thought about breaking up with me one day before he actually did it and said "he couldn't do it unless he was drunk." He also told me he loved me 45 minutes before he broke up with me and said how he couldn't wait for me to visit and how all his friends were going to love me. So honestly I think he is just getting scared about the future because he tends to do that. He has texted me to make sure I was okay and still wants to be in my life. How do I make him realize I'm the one again because up until the day he broke up with me he believed it? I dont know what to do.

A huge obstacle to getting your ex back is fixating on the relationship, pining for what was lost, and wishing things would be different. Not only is it an obstacle to getting the relationship you want, it is an obstacle to your own sense of peace. Think about it. Most suffering arises from wanting the present moment or present situation to be different than what it is.
Girls want to see self-improvement from guys. Maybe your girlfriend complained about something you did while you two were in your relationship. Maybe there's something that you know you can improve simply because it will make you a better person. Well, now's the time to strike. Cut your video game playing down to a reasonable time, if that's what she wants, or start wearing cleaner clothes when you're around her. If you focus on being a better person while apart, you can go back to her with the "evidence" that you're a new guy.
Get Ex Narcissist Back