We don't like to call each other "ex", so my friend and I were together, but we broke up a year ago due to a stressful issue. We have remained friends, and still wished to be together. But now, he is starting to date someone else who is more similar to him. I did some stupid things, and it felt like I got this big slap in the face- he was always right. He always was telling me things that were disconnecting us that were things I needed to work on. He admitted to me that he was scared of being with me, let alone staying friends. I've told him that I felt this slap and everything and that I'm going to change because I've been making myself unhappy. But I'm also very determined to reestablish our relationship as a couple and not just friends. I'm scared of what will happen, but I know I have to move forward and be better for myself. I realized I've been letting my emotions control me and that it has been destroying myself and my relationships with other people. He is someone I see frequently (fyi, not a co-worker) and we text a lot still. I'm still afraid. He loved me once, he even got me a promise ring of sorts… If he sees me changing for the better, will I still have a chance? The fear comes with the fact that there is another woman who could steal his heart. Yet the funny thing is, she loves and adores me beyond anything. I am not sure if she is romantically interested in him, but I definitely wouldn't call it unlikely. She also knows my history with him. It's tough, but I want to become the woman he always thought I could be, which is someone amazing. I don't really know what I'm asking now, I think I just need some support and to know that I'm doing the right thing, and that I'll be okay… I can't just forget about how much I want him back by my side.
How To Get Over Your Boyfriend's Ex Girlfriends
my ex and I had been together for 3 years(last year of highschool to third year of college-different cities).I broke things of two months ago because we would get intimate rarely the last two month,and when I asked him why,he replyed that we both gained weight and he can't see me as sexually as he used to, but he still didn't want to break up and wanted to work things out,but I was too emotional to think about it then. For the next month after the breakup he still said he wanted me. We saw each other about two weeks ago, and he started being a bit weird... he said he still loves me but doesn't want to be in a relationship with anyone, but we can still have sex, or that he is sure that if we took our clothes right then and there we would have sex,or asking me how would i feel if he told me togive him a hug... I told him I still love him and I am not iterested in him being just someone I talk to and occationally have sex with,and if sex was what I wanted,I can find it anywhere I want. Then he started being friendly for a bit,then giving me the cold shoulder the next day. I looked sad and a bit clingy,but didn't beg or acted needy. I recently learned from common a friend that he told her "if she doesn't want me once,I don't want her a hundred times" when she asked how are things between us. To this day we still keep in touch and are on very friendly terms (we used to be very good friends for years before we became lovers) and he usually reaches out,although I'm trying to take some disdance and don't always reply him. I still want after all these things to be with him,and it's not that I just miss him,or the idea of being in a relationship. I miss him for who he is. I really can't understand if it is just a phase or he really doesn't want me. I am willing to try work things out (but not changing my body or myself just to fit his standards as I would never demand that of him) if I see interest from his part,but his behaviour confuses me. what should I do? He is also coming back to our hometown for three days,and asked me to go out for drinks at a place we both used to work and I said ok... I am not sure if it was the right thing to do,or if he will friendzone me if I go out with him for drinks on friendly terms... I don't know what to do...
Hi Lauren, I've been wrestling with this with family and friends and thought maybe someone else online could help.Here's my situation. I have known my fiance for over a year, we met online and have visited each other many times. I've flown over to ireland three to four times for weeks at a time and she had visited the US for six weeks to try it out in february and for the fiance visa for six weeks in July-Sept. We would talk everyday for four to five hours a night while we were apart. She is very close to her family and loves her country. She believes Ireland is the best thing since refried beans. My plan was for her to Move to the US and we could live there while she could visit ireland for two to three months every year with the future kids for summer and christmas and then we'd move to ireland for good when I retired since I'm the bread winner and my specified job is in america (I'm a petroleum Engineer). However she back peddled and said she doesn't think what we had is strong enough to leave her family. So she came up with a five year plan. When she moved to the US for five years then we have to move back to ireland and find work there. I really loved her to i agreed to the promise. Well while she was over in the US for the fiance visa she started getting really homesick. A week or so before the wedding she said she realized why she had doubts about the marriage and that was that she loved me but wasn't "in love with me" and that I should treat her more like a lover instead of a friend. But to not worry about it and we can work on it. The next night she popped the question. "If i wanted to go back to ireland in a year will you go with me?" I said no. "what about after five years to raise our kids?" I sighed and just said no. She called off the wedding and cried alot. I should have said something other than no. Like, yes that's our plan. Or we'll do what's best for our fam...
That being said, and long story short, my temper got the better of me when I started feeling neglected... again. I'm not proud of this, I am ashamed. I acted the same way I would act before. I was so certain I had left that part go during no contact. I know the whole point of no contact period is to work on myself and I did! I swear. Apparently it wasn't enough? I'm not sure. But after being affectionate, cuddling, sex, the openness of sharing everything, to all of a sudden seeing her so distant again, I guess I just panicked. She was as she was when we were about to break up. NO EXCUSES. I fucked up, plain and simple.
Hi, my ex broke up with me a while ago. We went full no contact for about 8 weeks and then he finally texted me to catch up. We talked for about a month, hooked up a couple times, and he was treating/talking to me as if we were a couple. I want to get back together. So I've told him I still have feelings for him and eventually want to get back together. I know he still has feelings for me but he says he doesn't know what he wants (We're also doing long distance so this is a big reason of why he doesn't know). I told him a week ago I can't be just friends anymore so I went into no contact again. Was this the right move? I want him to realize he does want to get back together and be more that friends. Should I have just stayed friends and waited? Or was it smart to go no contact again!!
Using Law Of Attraction To Get Ex Back Pdf
You also need to avoid displaying your vulnerability in the form of begging, pleading or bargaining your way back into your ex-boyfriend's heart. You can't guilt-trip him into giving you a second chance at your romance. A desperate ex-girlfriend isn't attractive to anyone, least of all your ex-boyfriend. Guys simply don't like emotional reactions to things, and they'll want to keep their distance from you as much as possible. This clearly isn't going to help you win back his heart if he's keeping you at arm's length.
I really need some advice, my ex and I have known each other since childhood. One day last year he started flirting online with me and then we started texting and really hit it off. He lived out of state and I wasn't ready for long distance, but he still kept trying for me. So after months of flirting and falling more and more I decided we can give long distance a try since he comes back to our home town often and I can go visit him. After a few months of that things were good and he actually as able to move back home and we were so perfect for each other. Saw each other all the time and fell more in love, spent time with both our families all the time and every one was happy. Then my life got stressful with work and studying for Med school applications. And he got a new job that was very demanding and took a lot of his time. I noticed things became distant when he didnt have time to see me or even just relax with me, he always had work first and his family is also very demanding and took a lot of his time as well. I was planning on talking to him about the issues but he's not one to be up front and talk things out, he rather tell me "its okay " so i thought there were no issues, when in reality i pushed him to far and kept asking to see him or plan things or complain when he didnt even have energy to talk after work. We had date night once a week and i would see him maybe once or twice on weekends and that was okay with me, but i still made him feel bad about it. One day he had so much work he asked for me to leave him alone for a weekend and that upset me and i ended up calling him one to many times, and he exploded and told me he can't do this any more that he needed his space and to break up, he said he wanted to figure himself out and get his life in order and that he felt bad that he didnt have the time a girl friend like me deserves and that he didnt want to hurt me anymore. I was devastated, this messed up my studying and my life for weeks. We didnt communicate for a week then i ran into him at an event, we talked some but knew it wasn't the right time or location for a chat like this. Then we talked a few days later but everyone was still heated, he said he didnt have the answers i needed and he doesn't know what the future holds and that he's sorry he had to do this to me and hopes we can be friends later that we just need space now. Yet he says he cares about me and still has feelings for me. Im so confused, and probably asked to soon if he can see himself with me again, since he did the same exact thing to his last girlfriend for the same reasons and took her back. He tells me he doesn't know what our future will be more then friends or not and doesn't want to give me false hope…. If he worked on his own issues and i worked on mine could we get back together in a few months? he keeps saying i did nothing wrong and its all him and his own issues, but i know i was needy and acted ways I'm not proud of. I was just so scared to lose him i ended up pushing him away. I just want to know how to get him back or make him realize if we just talk about our issues instead of running from them maybe things would be smoother when were both on the same page. I really love him and deep down know he still cares for me and loves me. Im just so scared to say the wrong things now and push him away even more. He is having a major surgery soon and i care so much, but don't want to make him think I'm needy. Could he really have his own personal issues? or did he just use that excuse to let me down easy? He tells me there is no one else but i don't want him to move on without me during this space period if we don't talk about things. Please help I'm a lost soul, this is my first heart break and after over a year of talking and almost 9 months dating i just can't see why he would leave me so suddenly with out answering any questions. Is there any way to get him back? I try to contatct him as little as i can so he has space but its hard and we are still friends on social media even though he deleted all signs of our relationship together. i just worry so much that i lost my best friend and will never have him back in my life as even a friends. When we do talk i ramble and talk in circles and i know thats pushing him away more so I'm trying to stop. I just over think everything and always questioned everything and i guess it showed I'm insecure when i really have bad anxiety over a lot of things. he was always so supportive and calming and then he just left me over one fight, our first fight….I just want to talk about all i have thought about since he left me and how i hope to fix things so we can grow together. what should i do!? sorry for the long post I'm just a very confused heart broken girl who lost the love of my life, at 25! thanks for the help
So I (F -30yrs) and my bf(27.5yrs) have been dating for 13 months. Unfortunately he brought up to break up recently:" I'm not moving in. I'm not looking for long term." The thing happened back to September we basically had fights every week although we also celebrated our 1yr anniversary, my bday, and his family being in town all sort of fun stuff in the past one month. I brought up the topic of moving in together two weeks ago since I'm preparing to help my parents with their mortgage. And my bf is studying for an exam and his exam date falls on 10/27. We don't have a lot of time to hang out that's why I asked to move in to improve our relationship. Unfortunately all these things add up and stress him out: stupid fights, moving in, exam, etc. he came over to my apt and we talked through to just have it as a break. He replied:" make more friends during this break. Don't text me at all. I will give you some feedbacks in between but I can't guarantee we will get back together. I don't care if you are seeing anyone else. Study is my top priority and I would see someone else if I have time."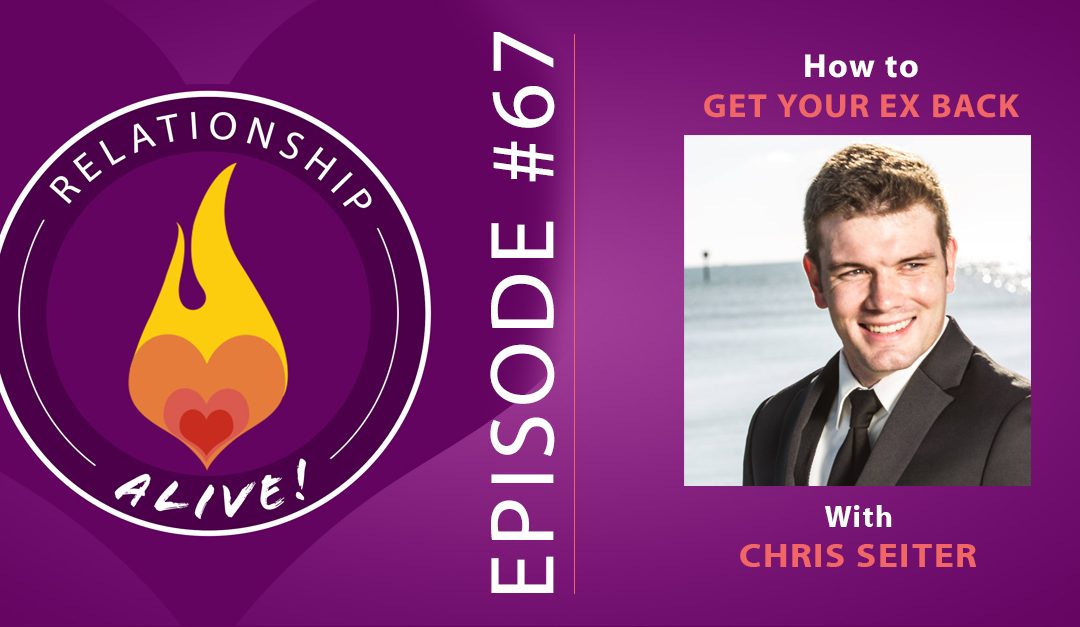 This is a good article. I probably broke some rules. My girlfriend broke with me three weeks ago, she blocked me from social media except from emails. We'd been emailing us but last night she told me that she wants to recover peace and happyness. I accept to prove her needy. We'd been together for four years. Hopefully in the no contact time she would miss me, as I do miss her. Today I sent her a text message with a flower, wishing her a good day and reminding that she is more beautiful than the flower. I would try the 30 days challenge.
It would depend on the circumstances of why she decided to break up now of all times, whether its because she gradually felt less towards you, or if there was someone else. Typically, a long distance relationship would be harder to win back because the main cause of most breakups here is the lack of physical proximity, which can't be changed unless one party goes over. If her trip at the year end is a long or permanent one, there would probably still be a chance for you to win her back if you're able to reach out successfully, but if it's just for a holiday, you might want to consider walking away because the same result may eventually occur where she loses feelings again down the road.

Thanks for your article, this makes so much sense. I just went through bad time where after a three months break requested by my boyfriend, he decided he was not sure he wanted to resume our relationship. I cut all contact. I needed to re-organize my life, rethink my situation and create a back-up plan. Since, I am trying to organize to get my stuff out of his place as we were staying together. He does not answer my messages, I don't know what to do. I have to dride 14 hours to get to his place so I can't just knock on the door. First of all, I don't understand what happened as I really thought we were sole mates. Then, why is he acting so distant and non-cooperative. It hurts. I try to be realistic and independent but my heart is broken in so many small pieces.
I recently dated someone who seemed to love and accept me more than anyone ever had before. He was unbelievably caring and always looked after me. He was almost over the top in his affection and seemed to wanna get serious very fast. He continued being very affectionate for the entire relationship but I noticed in the last few weeks he was making less and less time for me and started having occasional cranky moments where he seemed judgemental or said he felt pushed into things.
I was with my ex for two years, after he propose we decided to have kids, a month later I was pregnant. Then everything goes down since then, all the negative things happened. After I giving birth, he told me he didn't love me anymore. I was depressed and breakdown. and he broke up with me when our son was 3 months old. He has depression and back then he switched off his feelings became extremely cold. now he says he still love me, I was someone special that he wanted to have kids with. we broke up last April, and last December he started a new relationship, they are together still. but the thing is we are still living together for some reasons that we have to for a while, maybe another year.( his gf doesn't live with us) I always keep the house tidy and he appreciates what I have done.
It's confusing and it hurts. I heard what she said but it doesn't feel like it's really over. I'm doing my best not to read too much into it but I know I want her back and the only thing I can hope for is the chance to right my wrongs. Maybe there's a chance, maybe there's not. I'm not good at reading these things. But I think back to when me and my ex broke up and if I would've just left her alone, we would've gotten back together. I guess that's the move with this girl. Give her the time and space she needs. I love her. She needs to be free and if she comes back, then it wasn't meant to be. If not, so be it. Major L but what can I do? Social Media To Get Ex Back