Hey. I dated this guy for four years and I figured he was the love of my life. Over the last few months however we had been arguing a lot because of insecurities on my part. We had a serious argument that pushed him too far and he broke and told me that he couldn't see himself going anywhere with me after it despite loving me and that I brought out the worst in him at that moment. I threw something belonging to him across the room in the argument and proceeded to ask him to leave. I'd been reminded of an earlier issue and just reacted without thought. It hurts a lot not only because Ive lost him but because I know I'm the reason. At first I was angry but asked him if there was anything I could do to fix my wrongs and if he was sure there was nothing left to fight for. He told me he's serious about it and it's not what he wants anymore, that I have issues with the way I want to handle things. He even brought up my abuse and told me he thinks I'm like that because I grew up in a violent home so argument is always my first approach. After rereading the messages I may have come off a little needy and desperate. I just figured fighting for the relationship and showing him how much I didn't want to lose it was the best call but now after reading this article I'm not so sure. He told me he wanted to be friends and in the same breath even asked to come over by me to fix a problem on my phone he's known about for a while but never got around doing for me. Is this fair? He dumps me but the day after wants to be over by me after seeing how much I asked him to stay. For this I told him that it was okay and that I'd get help elsewhere as I want to give him his space but "thank you anyway". I want him back but I've recognised my faults and want to fix them first. With this scenario in mind do you think there is a chance for us ?

I wish i was strong enough to follow these steps. I feel so lost. My fiance cheated & got her pregnant, right after i miscarried. I didnt even know i was pregnant & when it happened I had just found out about her & she was 4months along. He says he loves me & was stupid & ruined everything & i deserve better,but he has no choice but to stay with her to raise the baby even if he doesnt want to. He says its life & he has to deal with his mistakes. I can never be with him but we have known each other for over 20 yrs & i miss my friend, he wont talk to me & the last time we did he looked at the ground the whole time, just saying hes a pc of crap & he ruined our life & our family. I know hes unhappy, i can feel it in my soul & im sure everyone thonks im nuts, but i honestly believe hes hating his life. I love him so much & i can never be with him again after such betrayal but will he ever forgive himsrlf & come back, i miss my friend so much & it hurts me to know hes unhappy & its very painful he wont talk to me.
If you visited this page by searching how to get your ex boyfriend back that means you are emotionally lost and suffering from painful feelings of losing the person you love most in your life. Your heart is broken because you are lonely and you are getting memories of those lovely moments that you both spend together. Now you want to fix your break up, you want to get your ex boyfriend back, you want him to crawl back to you and propose you like he did before but you don't have any clue on how to make that happen.
Followed all the no contact advice and the texting advice. With the help of some friends things have been going extremely well over the past week, lots of heart to heart conversations about what went wrong and how we could've done it better/differently. Things were also moving very quickly. Too quickly. We hung out every day this past week, had friends meeting eachother, and were kissing at the end of our talks. 

Get Ex Back Text



The man I love used to treat me like a sidekick. He would go out with me some times and sleep with me, but continued, as he said himself, "to look for the woman of his dreams". I wanted to be that woman and did everything I could to be perfect. But he didn't notice any of it! And I finally blew up and told him everything I thought about the situation.
You are always going to come up with some reason why you have to contact him. You saw sneakers he would love on sale, you saw a meme he would find hilarious, it's his birthday, it's his dog's birthday, you really want to update him on your crazy co-worker and the latest installment of her shenanigans, and on and on. But you must resist! Recognize what's really happening, there is nothing urgent you need to tell him, you just want to talk to him because you miss him. But remember reaching out at this stage will not bring him back into your life.
Relationships are like roller-coaster ride there are some good romantic days while there is some tough days as well. Breakups are also part of any relationship there are many couples who broke their relationships many times and then they get back together. Breakups are not always the end of relationship sometime breakups can provide you opportunity to get back and create stronger relationship than before.
Getting Back Ex Slowly But Effectively
After your first meeting, evaluate the meeting and see if there is a chance he still wants you back. Depending on his reaction and your conversation, there might be a chance of a good reunion or completely closed doors. If you feel that he is not ready to get back with you, you do not need to worry. He might need more meetings and more time to regain his feelings for you. Remember to be patient and respectful.
Pues mi historia es un poco larga, no pretendo q nadie la lea, pero resulta que desde que inicié una relación sigo buscando a mi ex y ocasionalmente lo veo; todo ese tiempo sentía feo por hacerle algo así a mi pareja, pero las cosas con mi ex no se terminaban de cerrar y siempre pensaba que estaría mejor si regresara con el. Así q hoy, buscando algún pretexto para que fundamentará el cortar la relación, que por cierto duro 1 año, descubro que no soy la única que ha estado mintiéndole al otro, y el salía con otra chava!!!!! Jajajajajaja era justo lo que quería y aún así siento feo xq pensé que si le gustaba, aunq imagino que yo solita lo aleje? O solo el es un pendejo? Es q estoy intentando justificar que me pusiera los cuernos cuando yo tambn se los ponía?? Jajajaja q irónico !!!! De vdd!!
My ex and I broke up 2 weeks ago and we tried not talking at all, however we could only go two days without talking. He broke up with me because he said he is unhappy in his life right now and that he has to figure his life out and that he doesnt want to drag me down too. He says he still loves me. I still love him to. I just am confused on what to do. We talked and I asked him if he wants to hang out and be friends and have sex sometimes. He said he doesnt want to do that because he doesn't wanna make it harder for either of us, but I convinced him to hang out with me. We started having sex and hanging out. He has been worried that we both won't be able to move on if we continue to do this. I told him that I still want him in my life and he said he still wants me in his. He just doesn't understand why I can have sex with him without feeling guilty. He told me that me having sex with him confuses him and he wants to but is worried it will make it hard for him in the future. I wanna be with him. I wanna get back together with him I just dont know how. I have tried everything.
After a healthy and happy relationship for 10 months, he told me his ex wife wants to get back with him. I asked where does this leave me within this equation, he wouldn't respond, So I asked him does he love me, he said no he does not love me and had never made empty promises nor used the word love! I broke it off and now it's been 7 weeks without contact! I was hoping he would realise my absence and hold onto the good memories we had together. Will he contact me as I am following the no contact rule as you advise
It could be, or simply that he's not ready to jump right back into the relationship at this point. And even if he doesn't come back right away, the fact that he's talking to you and responding positively is a good sign and better than him completely ignoring you. Take baby steps forward, it won't all magically fall back into place overnight. Ultimately, just like it probably took a build up of events for the relationship to end, it will take a build up as well for the relationship to come back together.
Thank you so much for the advice. I ended up sending a text two days ago just to check on him (nothing emotional) but I know I shouldn't have. He then last night blocked me on Instagram and deleted most of our pics. I think that is a nice way of saying leave me the heck alone until I am ready. Just very shocked after 4 years. But I will hold strong. Hopefully things will work out for the best.

For the last 3 yrs I was the one who reach out to him every time he leave, now I am applying the no contact, is been 2 weeks, is been hard but I told myself I will have to keep my ground for at least 3 months before I consider reaching out to him. Do you think he will reach out to me this time around? if so, any idea after how long he will reach out to me? I think I may got him used to me giving in all the time.
When you go out or have new experiences, take pictures of your new and improved appearance. When you're doing your favourite things, take a picture. You can also take pictures with your friends. Be happy. Then post on social media like instagram or facebook. This will help you attract new friends too! Your ex may or may not see these photos. Who cares? You're enjoying yourself and you will attract more like-minded people. But please don't post too much. Posting once every two days is a good amount to not annoy others while showing your amazing life.
That needs to change. We need to get you behaving and coming across in a more attractive manner, when you meet up with her in person. This takes practice so it is something you should get started with right away as soon as you begin the No Contact Period. That way, when you go to meet with her after no contact, she's gonna 'just feel' that you have a sexier presence. That's how it works, women can't explain this stuff, they 'just feel it'.
I am DR. EDIALE +2349066749709, from NIGERIA I'm one of the powerful spiritualist that offer both African and White witchcraft Spiritual spell as well as its removal. Contact me today for solution to the following: Making money with animals blood, Low sperm count, Hepatitis B, High blood pressure, Financial problems, Traveling issue, helping of students, political issues, Purification and Spirituality, promotion in your place of work, getting a new job with better pay, getting your ex back, winning court case, making your husband or wife yours forever, if you always have bad dreams, if you want women/men to run after you, If you want the fruit of the womb a child, if you want to be rich, if you want to tie your husband/wife to be yours forever, If you want to stop your Divorce, Marriage Spell, Miracle Spell, Beauty/ win a beauty pageant Spell, PROPHECY CHARM, Attraction Spell, Remove Sickness Spell, ELECTION WINNING SPELL, SUCCESS IN EXAMS SPELL, Charm to get who to love , Charm to make your business grow. Call I don't why is so difficult for you to follow the manager instructions enable you received the money. Call him now today +2349066749709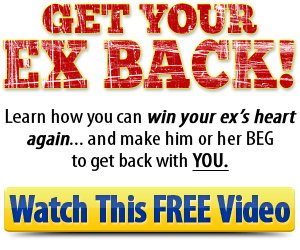 I'm a bit nervous about how to approach this, I know I have to be light, to look like I'm making changes (which I am), to look positive and happy even though I'm not always like that. But there is a part of me that really wants to be serious and tell her to bet for me, not to take me back (I know I don't have to be pushy at all) but to allow me to show her how I'm overcoming things? Is it a bad idea to be a bit intense with a person which I had a lot of intense talks? I want to tell her my true intentions, that I do want her back, but that I'm willing to wait and for her to see that I have changed...I guess my question is, it is ok to voice the real itnentions in this manner? To even say, look in this time alone I did realize I do trully love you, and that it is not coming from a place of fear?
Here's my problem, I was begging, pleading, and trying to look pity for my ex-girlfriend just to make her stay. We had sex then goodbye. Then i saw your videos about No Contact Rules. Following your advice about no contact rules was hard as hell. My target is FULL 30 DAYS no contact but in my two weeks of battle. Suddenly she texted me, i try to ignore her, then she call me using other number so we talked since its likely rude to ignore her at all. She told me she wasn't happy in her new bf. She felt sorry for me. She's asking me if there was any chance to rebuild our relationship?Is she still welcome to my life? I told her i am awesome now, i currently dating to someone else the she get madly jealous. She doesn't want me to date others.She really want to see me but ill be the one who refuse to see her. I told her i will only see you when you come back to me. She wanted me to stick around but u said to your videos not to get in friendzone.
Do you remember how you were before you met? Go back to being that girl. A lot of times when people enter a relationship, they change and they no longer have the qualities that made their partner fall in love with them. They stop keeping up with their hobbies, meeting friends and doing other things that made them fun to be with. This could happen when you have dependent or possessive people in a relationship. It is best to go back to the person you were before the relationship. You need to be the girl he fell in love with.
He says that he was not comfortable being at his trueself with me. we were in a relationship for 3 years and now he says this.He's way too inconsistent about his thoughts and gives a list of reasons for the break up and he wants to be only FRIEDS with me at least for a while. it's been almost 4 months since we broke up, I've been pleading him all this while and today I decided to Start No Contact period for at least 2 - 3 months until December. Kindly help me in getting him back. I'm very much serious about this guy.Also please Suggest me if i'm doing it right.
My girlfriend of almost a year broke up with me this week. I told her that I didn't want it but if that's what she wanted then she should go ahead. She wanted me to break up with her but I didn't want to because obviously, I want to be with her. We've been fighting for as long as I could remember. I know for sure that it's a trust issue and pretty sure this also lead to her losing respect for me. This isn't the first time we broke up so prior to this website, I've read multiple ones concerning how to get my ex back in the course of at least 5-6 months already. So I did what I know best right away and that's to not contact her. Her last message to me was that I should text her if I want to see her and talk in person. It's her offering me a closure conversation. As of now, I'm blocked from social media including Facebook messenger. I was needy in the relationship, I would always cry and beg. I would do everything for her and let her walk all over me. She would say the meanest things without a pause and I would just openly accept them because I blame myself for everything that's wrong in the relationship. She would start fights and always bring up past mistakes. I wasn't a bum in the relationship. I gave her all the attention that I could give, I put in effort and partly I think I've given too much and I was always available and thus lessening my value to her. I want to get her back. Please help. I'm hopeful to having another start with her but if I try everything and it doesn't work. I would gladly accept the break-up and happily move on. Thank you!
Okay, so it's been a month since our breakup, which he initiated by saying that he wasn't feeling 'OK' with himself so he could, therefore, not be with anyone else, that he was hurting me with his hot and cold attitude (true) and that I deserved so much better. It broke my heart, but after that conversation, I went to his place (I had offered like the weekend to think about it, but he was gonna go away to the beach with friends to 'clear his head' and it just was too much for me) that night to break it off. He didn't let me come into his place, sent his grandma to tell me he wasn't there, told her I saw him and that I'd wait but only a little while 'cause it was late. He came out, same argument but now backed up by my "I do deserve better", "I do deserve someone who will fight for me" and his "Let's be friends", "I don't want you to disappear from my life" and "I will always care for you". I naively believed all this and we were supposed to meet that weekend so he could give me some of my stuff, I got a message late telling me he was sick in bed and couldn't, so I asked what should we do about it (mistake, I know :/) and then another week went by and didn't hear from him, so I sent him a subtle text asking for my stuff back that I didn't wanna fight and there was no point to him ignoring me but… he just kept on ignoring me. BTW, I did stop texting except for yesterday and the day before to pick up my stuff. So, he didn't reply (he lives far so I didn't wanna show up and him not there :/) but I went with a gf who sorely hates him and wanted this over and done with for me to move on. Texted him I was a block away, he was so surprised (Um, he could've checked his phone when he was online?) and was like "So, you're getting your stuff and then just leaving?" and I said "Of course, what else do you expect?" and he replied "I don't know, just asking". So, he came out and I handed him his stuff, said I didn't have to bother and asked what I brought. Stupidly, I started to tell him each item but then stopped and just handed him the bag, he handed me my stuff and he was about to talk to me when my friend said "We gotta go, got plans, remember?" and I snapped out of it and just waved and said "Well, take care, bye" and he just looked at me all shocked and 'sentimental' (something was going on there, no idea what kind of feelings, confusion?) and I turned around before he closed the door.
You split for a reason…even if it's hazy now. But you and your ex-ex need to face what went wrong the first time if you're going to move forward, says couples therapist Robert Buchicchio, author of Taking Space, and then let it go, once and for all. Try hashing out the bigger points of what you want to do differently this time in a way that isn't threatening, like "It would make me happy if…" and have him do the same.
Psychological Tricks To Get Ex Back
It becomes our process and not just your own. We are available every single day, 365 days a year because we recognize that your love for your ex has no boundaries or days off! So if you are serious about doing everything possible to get back with your ex, don't wait any longer and reach out to me or to a relationship expert from the love coach team here at WithMyExAgain.com.
What does it mean when….. I said I want things over as I don't think he's in right place for a relationship (and he agreed) and I explained I wasn't happy that things weren't progressing, not enough respect etc…..he came back asking if I'd met someone and if I change my mind to talk to him again; I replied that I am opening myself up to dating again as there's no real commitment with us; and that I think things would need to be different for me to explore more with him (as I don't want casual or to be a texting buddy)….he then said in a midnight text 'me too, about your honesty' (which confuses me?) and I haven't heard from him for over a week…and then not long after he accepted my long outstanding Facebook friend request (with friends/photos not accessible)……I don't know what to read from that? And I've not contacted further.
Text To Get Ex Boyfriend Back
Eric I need help… The love of my life and I broke up like a week ago…. After agreeing to get our relationship right this time. And I believe it happened because we still had such tension that we never took care of… And I suggested that we start over… Like get back together and start over and that that would be the healthiest idea…. And he is so convinced that it'll never work out cause we will always end up fighting and I'm convinced that that's not the case. I believe this is worth fighting for. We have been through so much in over the year we were together. And instead of giving him space I kept pushing and I guess in order for me to finally give him space, after I asked him to just be friends for now until we decided to try again… He said he didn't want to be in my life. My mom said that he only said that so I would finally give him space. She said I haven't lost him and that he knows I'm always here (cause he said that was the reason we got back together before). I just don't know what to do. I've been praying for a miracle to get him back.. But everyone keeps saying just give him space. I'm scared and all I want to do is talk to and see him. Help.
You have to make sure your ex boyfriend to start contact with you – but keep a balance. It is important to don't avoid or ignore your ex boyfriend as these are ill feelings. Always try to look cheerful as you came out of breakup and enjoying your life. Allow your ex boyfriend to leave the conversation and let him do most of the work while conversing with you. Think about living with a female roommate.
i want my ex back but right now to forget him i have a boy.And after he left me i had relationships with many.i feel lost. i just want him back to me.But now when i message him he just don't care.but i see him sometimes looking at me.i am lost. Please help me.Hes ignoring me. I said him that i wanna tell him something important and i wanna meet him but he said cant meet just message if not go.is it right if i meet up him and tell him that i wanna him back and i will make my mistake forget the past and well be happy again pleas help me please.
I recently visited home. We met up with each other, talked, laughed, cried, slept together, agreed we still have a deep intimate connection, & we want to be together. However, he is still with the girl he has been dating for months. He does not love her and is afraid to end a good thing and take a chance with me, even though he knows that we can make this work and be better than before. I am moving back home in a few months, not for him, for me. All of my family and friends of the last 40 years are at home. What am I supposed to do? We love each other, want to be together, and eventually we'll be living in the same town again. But he's with her, this is my worst nightmare
Something else to mention here. In most cases if you are ultimately able to get your ex back, it is most likely going to happen when you see her face-to-face. That's because you can affect a girl's emotions better face-to-face. Because remember, as a woman she makes her love-life decisions based on emotion – so that's why any getting back together will most likely happen face-to-face.
Hey Ryan, so me and my ex were together for about 1.5 years and things were pretty great... we had the occasional disagreement but for the most part we seemed to be a good match, we traveled out of the country for her first time, went horseback riding, on cruises left each other notes confirming our affection to one another even got back into the church together. Somewhere we hit a rough patch as het best friend of 9 years confessed his love and it caused friction between us because she was not sure what to do with those feelings and it constantly caused arguments because I told her to cut him off which she tried but eventually refused. Funny thing is her parents wanted me to marry her, me and her mom even picked out a ring... she had even gotten off of birth control and we were trying to have a kid but it didn't happen. Eventually we got into an argument about her best friend again and we broke up... now she's dating him and they travel together and seem inseparable. She would still come and see me without him knowing and she said she loved us both but didn't want to lose him but didn't know what to do because she loved me to... she felt as if she was in two relationships but ultimately began spending less time with me and more with him. She is a very pretty girl which makes it harder because she can have her pick of the litter biiut I really care for her and don't really know what to do.... she wanted to meet for a closure outing before moving on which I began no contact at that point and it's been about a week and I've heard nothing from her... not sure how to proceed at this point
I love this article, I am definitely going to follow your advice. My only concern is that my ex might've done the 4wk no contact along with every thing else to me already. He now texts me everyday and he recently told me that he loves me and he misses me but hasn't said he wants to get back together and he is talking to another girl. Should I still do this?
I know you feel hurt and you probably feel worthless right now because feel like your ex doesn't want you. You are eager to feel loved and hopefully 'My ex will know that I'm in another relationship and my ex will feel jealous, and will beg to come back.' STOP. That's not self-love. That's called my-ex-is-still-the-center-of-my-universe. Everything you do is because you want to get your ex back. But actually, everything you do from now on, should be focused on yourself. 
Then you cry, and maybe even look up to the sky, maybe even pray and think, 'Please… Just let me get back with my ex. I hope my ex is just making a mistake and he/she wasn't thinking it through. I know we are perfect for each other. I want to just call my ex up and say "I love you".' Then you look at your phone every half an hour, check your messenger, facebook, instagram, twitter, and heck… email inbox, to see if your ex would want to talk to you, all ready to get back together.
When I came the next day after crying myself to sleep he was painting in the backyard I did it all by myself, he eventually came in I said I was done he said OK bye, walked me to the door said bye with a blank stare and closed the door behind me. It was cold, I have been so broken ever since. I haven't tried calling or getting a hold of him, but I am best friends with his sister, and am incredibly close to all his relatives. I have talked to his sister, and his aunt\uncle…huge mistakes cause they told him:/ I didn't want him to know but I know I was taking a chance. I also spoke with his best friend's girlfriend which we aren't close but I thought I could confined in her and ask her not to tell his best friend…yeah he told him. His sister told me…I am beyond broken. I've cried everyday, I get anxiety attacks and can barley sleep.
We've come full circle; at this point I can also tell you that if you've done everything possible to get back with your ex, if you've followed our advice diligently, if you've worked with a relationship expert and the one you love still isn't willing to make any compromises or sacrifices to also accommodate you and to make things work; then perhaps you should consider moving on and research how to get over a breakup because he or she probably wasn't right for you.
Mindy eventually started no contact and decided to heal. Before contacting him again, we made sure that she has the right mindset about this. That she wants him back but does not need him. That if they get back together, it will be a new relationship and they will have to take things slow from the beginning. That he needed to be a different person as well if they wanted to make it work.
So, my ex boyfriend had a friend who killed himself just about 3 weeks ago. It hit my boyfriend really hard and he started to change. He got quieter and quieter and soon wasn't even the person I had been dating for a year. I finally asked him if he even wanted to be with me, and he replied "Its not that I don't want to be with you, I just feel empty". He ended the relationship saying he needs to figure out how to fix himself and fill the hole he has inside him, but he wants to do that alone. I really do not know what to do at this point. He messaged me twice. Once was asking how I was doing, and the other was him telling me I was welcome to see the cats if i ever wanted to (we owned cats together) so I guess I want to know if this advise you have given in this article is going to work. Because I honestly think he is really confused and doesn't know what he feels. I would appreciate any advise!
Make sure you want your ex boyfriend back for the right reasons. Are you really still in love with him? If so, it might be worth trying to get him back, by showing him you still care and that you believe things will be better this time. Sometimes breaking up provides time for both people to realize that, more than anything, they just want to be together again. However, if you have any other reason for wanting your ex back, reexamine whether it's a good idea to try to rekindle the relationship.
Hi there. My boyfriend of two and a half years just broke up with me a week ago. He currently just left for college and since I'm one year younger I'm still home. We had been planning to stay together throughout college and there have been many talks about our goals for the future. We never fought, but always communicated. We were a real pure relationship and everyone around us could see we were meant to be. All the sudden he gets drunk at a party one night and breaks up with me over a phone call. I know your probably thinking it's because we wants his freedom in college and doesnt want to be tied down, but he isn't that kind of guy. He specifically told me that he has been depressed this pass week and doesn't think that his life will be happier or better without me, but he "has to do this." My bestfriend also told me he told her he won't fall in love again until he's 25. The reason why he claims to be doing this is because long distance is too hard for him if we dont have a future together. But, he has always seen a future and admitted that he is pushing me away right now. My bestfriend (who is also his best friend) thinks that he thinks he is saving me from eventual heartbreak in the future. I don't know how to get him to realize he's not thinking clearly, especially because he only thought about breaking up with me one day before he actually did it and said "he couldn't do it unless he was drunk." He also told me he loved me 45 minutes before he broke up with me and said how he couldn't wait for me to visit and how all his friends were going to love me. So honestly I think he is just getting scared about the future because he tends to do that. He has texted me to make sure I was okay and still wants to be in my life. How do I make him realize I'm the one again because up until the day he broke up with me he believed it? I dont know what to do.
If you genuinely think she's at that phase of her emotions and might move past it soon (you know your ex best), then you could consider reaching out first to break NC. However, if it's simply an impulsive act on her part because she doesn't want to deal with the emotions of a breakup, be mentally prepared that she ends up reverting back to her old negative emotions (resentment, unhappiness towards you, etc) and the cycle restarts itself.
Different people may go through different phases in a relationship, especially when it goes from a close relationship to a long distance one. Often times, one party may start to lose interest due to the lack of physical contact and develops an interest in someone else. Right now, as much as it sucks to hear, you don't have much of an option except to pick yourself up and walk away from this (for the time being), until the two of you are no longer so far apart or reach a more stable phase in your lives where LDR doesn't become as tough because both parties are no longer in the exploration phase.
I was in a serious relationship for 2 years and we broke up almost 2 years back.My boyfriend cheated on me, he ignore me for several months and left me with nothing, i could not get over him as the reason for break up was he fell in love with someone else at his work place,.after few months of depression and sadness.I feel used and miss him a lot.I tried to make up with him multiple times, trying to talk to him but everything failed and I don't know what to do.He told me that he has stopped thinking about me, I tried to act normal, I feel confused and worse because I end up seeing him everyday.It just bugs me that he has moved on pretty quickly and I am feeling rejected and dejected.but i am happy today that GREAT MUTABA brought my boyfriend back, I am so happy, Now my boyfriend is all mine again.I'm happy again Great help from Great Mutaba, I truly believe in him and his work.he is a professional.I really enjoyed the result which i got, his love spell is marvelous, he is truly gifted, his love spell has brought me happiness, I am extremely pleased, it worked, he has the most powerful love spell, I recommend anyone who need hisor her Ex-lover back should search GREAT MUTABA on google or search him anywhere he is Very trustworthy..
(The underlying point this article/system is hidden between the lines. It's meant to craft you into a confident person, ever deeper than that, it's actually preparing you to be able to ACTUALLY move on. With this new found image and confidence, you may discover that time spent with a person doesn't justify their actions, and you may see that there are better matches out there, and you're now prepared.)
Eventually, we had a massive fight that lasted hours over the phone and he broke up with me, saying that he was too scared and hurt to keep trying as he felt we would always have the same problems, over and over again. It hurt so bad, and I begged during the entire fight but left him alone immediately after the break-up, saying that I was sorry and that I would miss him and his family. He told me that despite us both loving each other, we couldn't continue and that I would never get another chance.
im doing the same thing you'll do now your not alone i know it hurts but that what u should do, let him lose you and thinks hes a failure dont allow him to think he can play with your feelings, your not his toy if he cant decide what he wants then leave him to grom up and make decisions in life, hes immature and you did the right thing your so smart of going no contact and standing on what you want bravo, now do not let him take advantage and decide what he wants do what you want, you want him as a bf he didnt respect that he wants friends you dont so bye to him and lifes always comes around believe me one day he'll come begging to have you back.
So me and my ex have been going out for ten months and about 5 days ago she said she was unhappy about how ive been treating her the last few weeks (no effort etc), i have very important exams coming up that she knew about which i need to revise for and have accidently distnaced myself from her because of them, i asked her why she didnt say anyrhing sooner and she said 'i wanted to see if anything changed' in the following 2 days she broke up with me and shes just changed her profile picture to something not with us in, she lives very far away 250 miles but i go down as often as i can to see her but its hard at the moment due to these exams and my stress, it seems all rushed and like shes serious but i dont think shes had time to rationalise it properly can you help?!
If you see that there is a chance of you getting back together, take things easy. Do not rush him else you risk putting him off. It's best to leave him desiring you more and more. Withhold a little from him every time. After about 4 to 5 meetings and he hasn't said anything. You can apologize to him for the bad things you said or did during your breakup. You can tell him that you love him and you want him back.
He says that he was not comfortable being at his trueself with me. we were in a relationship for 3 years and now he says this.He's way too inconsistent about his thoughts and gives a list of reasons for the break up and he wants to be only FRIEDS with me at least for a while. it's been almost 4 months since we broke up, I've been pleading him all this while and today I decided to Start No Contact period for at least 2 - 3 months until December. Kindly help me in getting him back. I'm very much serious about this guy.Also please Suggest me if i'm doing it right.
Get Ex Back Rebound Relationship
This is eerily similar to the EX2 System, but can yield results. As an actual person that's used the method, I got stunning results after only a week, however, I should have pushed it out another week and it would have been much more effective and could have resulted in us getting back together, rather than meeting up and having sex in my Mustang one last time.
Eventually he told me he can not stand it anymore and although he loves me he cant be with me. So we didnt talk for 2 days, and then he wrote me that Im the love if his life and he wont give up on this. But I decided to take a step back cuz it hurt me. So I told him we need to do the talk and decide what we are gonna do. After 2 weeks we finally did it and had a big fight. Then we decided to try again. So we met again and it just led to nowhere. We went in circles, could not even find a place to go to do the talk because of my stubbornness and his lack of understanding...

Alright, its been already over more than 30 days of no contact rule. None of us talked to each other since we broke up. And we actually saw each other on the street once, and we exchanged a warmth smile. Im still thinking about the excuse of my getting my stuff back from him, to see him. I thought of something like this " Hey, I'm sorry i couldn't contact you earlier about my stuff (because our last convo ended in which he wanted to know which things i needed that he would send them over to mine). Do you think we can meet to get them back? Or if you don't wanna see me, i'll give you my address."
Hey Ryan, thanks for your answer before, just to let you know I failed to reach the 30 days no contact.. We spoke and we fight again.. This time it was even worst.. I cheated on her on a one time thing (Worst mistake of my life I swear) she knows and I decided to come clean to her, thing is for me lying to her she says it is too late for us to get together again or to trust each other again.. I show her the journal I was writing on her name with everything I'm feeling.. She understood a bit better but the bottom line is that she doesn't want anything to do with me again.. Fact is, I would do whatever it takes for a chance with her, I love her and I was really idiot to to what I did, I owned it and I admitted, Apologized to her 100x times, yet I completely understand where she is coming from and why she doesn't want anything to do with me..
I have been wondering how to make him love me again, realise he made a mistake and give a second chance. It is even harder as he is in another country. Plus, I really don't think the NC rule would work on him, because I have been the one who asks question in our relationship, who kept the conversation going when we lived apart for a few weeks. I believe if i implement it now, it will just give him the opportunity to move on, to forget me, because he has a lot going on otherwise (studies, friends, handball, parties…). Did i also ruin my chances by begging for it so much?
I really need some advice, my ex and I have known each other since childhood. One day last year he started flirting online with me and then we started texting and really hit it off. He lived out of state and I wasn't ready for long distance, but he still kept trying for me. So after months of flirting and falling more and more I decided we can give long distance a try since he comes back to our home town often and I can go visit him. After a few months of that things were good and he actually as able to move back home and we were so perfect for each other. Saw each other all the time and fell more in love, spent time with both our families all the time and every one was happy. Then my life got stressful with work and studying for Med school applications. And he got a new job that was very demanding and took a lot of his time. I noticed things became distant when he didnt have time to see me or even just relax with me, he always had work first and his family is also very demanding and took a lot of his time as well. I was planning on talking to him about the issues but he's not one to be up front and talk things out, he rather tell me "its okay " so i thought there were no issues, when in reality i pushed him to far and kept asking to see him or plan things or complain when he didnt even have energy to talk after work. We had date night once a week and i would see him maybe once or twice on weekends and that was okay with me, but i still made him feel bad about it. One day he had so much work he asked for me to leave him alone for a weekend and that upset me and i ended up calling him one to many times, and he exploded and told me he can't do this any more that he needed his space and to break up, he said he wanted to figure himself out and get his life in order and that he felt bad that he didnt have the time a girl friend like me deserves and that he didnt want to hurt me anymore. I was devastated, this messed up my studying and my life for weeks. We didnt communicate for a week then i ran into him at an event, we talked some but knew it wasn't the right time or location for a chat like this. Then we talked a few days later but everyone was still heated, he said he didnt have the answers i needed and he doesn't know what the future holds and that he's sorry he had to do this to me and hopes we can be friends later that we just need space now. Yet he says he cares about me and still has feelings for me. Im so confused, and probably asked to soon if he can see himself with me again, since he did the same exact thing to his last girlfriend for the same reasons and took her back. He tells me he doesn't know what our future will be more then friends or not and doesn't want to give me false hope…. If he worked on his own issues and i worked on mine could we get back together in a few months? he keeps saying i did nothing wrong and its all him and his own issues, but i know i was needy and acted ways I'm not proud of. I was just so scared to lose him i ended up pushing him away. I just want to know how to get him back or make him realize if we just talk about our issues instead of running from them maybe things would be smoother when were both on the same page. I really love him and deep down know he still cares for me and loves me. Im just so scared to say the wrong things now and push him away even more. He is having a major surgery soon and i care so much, but don't want to make him think I'm needy. Could he really have his own personal issues? or did he just use that excuse to let me down easy? He tells me there is no one else but i don't want him to move on without me during this space period if we don't talk about things. Please help I'm a lost soul, this is my first heart break and after over a year of talking and almost 9 months dating i just can't see why he would leave me so suddenly with out answering any questions. Is there any way to get him back? I try to contatct him as little as i can so he has space but its hard and we are still friends on social media even though he deleted all signs of our relationship together. i just worry so much that i lost my best friend and will never have him back in my life as even a friends. When we do talk i ramble and talk in circles and i know thats pushing him away more so I'm trying to stop. I just over think everything and always questioned everything and i guess it showed I'm insecure when i really have bad anxiety over a lot of things. he was always so supportive and calming and then he just left me over one fight, our first fight….I just want to talk about all i have thought about since he left me and how i hope to fix things so we can grow together. what should i do!? sorry for the long post I'm just a very confused heart broken girl who lost the love of my life, at 25! thanks for the help
My ex and I broke up 2 weeks ago and we tried not talking at all, however we could only go two days without talking. He broke up with me because he said he is unhappy in his life right now and that he has to figure his life out and that he doesnt want to drag me down too. He says he still loves me. I still love him to. I just am confused on what to do. We talked and I asked him if he wants to hang out and be friends and have sex sometimes. He said he doesnt want to do that because he doesn't wanna make it harder for either of us, but I convinced him to hang out with me. We started having sex and hanging out. He has been worried that we both won't be able to move on if we continue to do this. I told him that I still want him in my life and he said he still wants me in his. He just doesn't understand why I can have sex with him without feeling guilty. He told me that me having sex with him confuses him and he wants to but is worried it will make it hard for him in the future. I wanna be with him. I wanna get back together with him I just dont know how. I have tried everything.
So when I hear someone tell me "I want my ex back because they are the most amazing person in the world and quite possibly my soul mate" I always remind those people that they are pretty amazing too! If your ex fell for you, if you were able to inspire and seduce them the first time around, it means that you have tons of qualities to offer as well.