J and I were together for a little over 4 years and for about the last year of the relationship things got really rough. We went off to separate colleges but didn't think it would be a problem since we had went to different high schools and lived about an hour from each other anyway. The summer before we moved to college J started acting different, like a real ass, and the week before I moved in to school he broke up with me. I convinced him to still help me move in so I didn't have to explain to my parents. That night, after I moved in, he begged me to come back home so we could talk so I did. We ended up crying and saying how much we didn't want to lose each other and got back together. About a week after I had been in school I got this gut feeling and so I checked his social media messages (we had each other's passwords, it was fair game). Sure enough my gut was right. There were messages from many girls from his college, asking for his number, him inviting them over, back massages, all the typical. One girl (we'll call her C) he seemed really interested in. But I didn't overreact I just simply asked him if he'd been talking to any girls, inviting them up, any of that. His response was no. I asked him three times. He said no every time. So I sent him the screenshots, apologized for getting on his stuff, and said you lied to me we are done. That was late August 2013. He started begging pleading apologizing and I would see him some but then a guy from my school, that I was really attracted to, came into the picture. I started hanging out with him a lot, we kissed, nothing more (we'll call him V). I really liked him but he started talking bad about J and bashing my lifestyle, kinda made me mad. I had told J I had kissed him and really liked him. Then J's grandpa got really sick. I knew I had to be there for him. Finally after going round n round we got back together at the beginning of November 2013. I didn't fall in love with him again until the end of January. V was still persistent and we talked a lot. However, J won me back and I fell all over again. School started back late January and things started going down hill again. Me and V started talking some again and J started being a butt. Then it happened. Early February I found out I was pregnant…me and J were devastated, terrified. It's all we ever wanted but we knew we couldn't do it. We made the executive decision to abort it. Two days before I was to terminate my pregnancy I got a call from J asking if I could come get him, he had "locked his keys in his truck". I said I'd meet him half way but I was too sick (from the pregnancy) and very tired and couldn't make that drive. He agreed. So I went to get him and took him home. Two days later I made the most regretful decision of my life (I hate myself for it) to terminate my pregnancy. At first things were hard. But we got better, him and I. Then on spring break, I was playing games on his phone and checked his messages. He had a texts from C, the girl he was interested at the begging of the year. The text read: from him: where's my pants? Lol from her: I don't know haha. I WAS LIVID. Thinking the obvious, obviously. Then I put two and two together. I checked the date on the messages and sure enough they were from the night his keys supposedly got locked in his truck. The truth was they had actually been thrown away with his pants with the girl he was interested in. I didn't break up with him though because of everything that had happened and his grandpa was still really sick. We got better, celebrated a great birthday together (only a day apart), and things were looking up. I was in love with him. He was in love with me. We grew close again. Then V started wiggling his way back in. We texted casually, quite often though. J got mad. I wasn't meaning to hurt him but idk, I guess my thought was look how much you've hurt me I can at least talk to him, immature I know. In early June we lost J's grandpa. It was devastating. He was so broken, it hurt to see him hurt. It brought us close again. We had a wonderful family vacation at the lake, gosh I loved him. Then when school started back things got bad again. We fought a lot. We broke up again, I started hanging out with V, kissed, nothing more. I kinda stopped trusting J. We got back together, the last date we went on was mid October 2015. We fought at first but ending up having a wonderful time and that's when I decided I was going to move close to him and be with him and we were going to get right. Not too long after that though, he broke up with me. It made me mad. He kinda begged for me back, we fought, said a lot of mean things to each other, it got really really bad. He told me he wanted me. Finally i softened up and three days after that I agree. However he tells me it's too late. 3 DAYS! So I begged, pleaded, cried, apologized, stalked, hacked. Name everything not to do to get your ex back and I did it. He claimed his new girl was better than me and he wasn't happy and didn't love me and didn't care. I heard it all. He was so mean. (This started January 2015). I still begged, cried, called. He started blocking me. (End of feb) After the second time he blocked me I got mad and left him alone..for 10 days. During that time he called and facetimed but never text. I Finally answered him late one night and he was crying. Saying how much he love loved me, how sorry he was, asking if I changed, all that. He then text me that night and said "you're the only one I've been with. I'm tired of f***ing it up with us. I want to f*** it up with everyone else then hope you will love me again one day." So I begged and pleaded some more. By the time spring break came around I had given up. Then of course he contacted me again. Trying to apologize. He got mad because I thought I didn't tell him happy birthday but I did, he just didn't get it. 2 weeks later he tried to contact me asking if I was going to a certain concert and who I was going with. He even logged on to my Instagram, made it public, and added himself back then messaged me so I would talk to him, deleted the conversation when we finished. This was mid April and I was thoroughly confused because he's told me to move on, he's moved on, he loves her, he doesn't hurt anymore, to leave him alone. So I was trying to do that. He contacted me again on facebook at the end of April 2015 trying to convince me we were not meant to be together, of course I didn't agree, we messages back and forth some then he stopped talking. I just left it alone. That was a Tuesday, the following saturday I got a friend request from him on facebook and realized that after our conversation he had deleted me as a friend. Every time we had a conversation on social media and he didn't agree with what I had to say he deleted me so at this point I had changed my number and blocked him on everything but facebook. But after I realized he deleted me I blocked him on there too. Ok, so now it's about a month since that happened. His girlfriend is all about him. I went to his little cousin's baseball game this past Monday and his family was there but he was not. His aunt cried as did I when I had to leave. That night I text his mom just to see how school and everything went for him. Then he text my mom asking her to have me text him. I didn't. Then he tried to turn it around that it was my fault. He said he tried to talk to me and would talk every time I wanted to but now I had him blocked on everything. Saying how he had been hurt too and all of that jazz. I still haven't gotten ahold of him. If he's moved on like he said why won't he just let me be? I want to make amends with him because I realize all the hurt I caused. I know what to do better now, I just need to know if there's a chance to get him back. There's been a lot of damage but I honestly can forgive it all because I love him. He's very stubborn and he's saying never again. Someone please give me some advice on what to do. I want him back and a better us, I'm ready to grow up and get passed all this stupidity but it's hard when he is being so stubborn. I need some coaching on what to do, is there any hope? He still told me he loved me on spring break, and always would, he just thinks we were no good and all I see is the good. HELP PLEASE, I know it's messed up, but it can be better, I just need him to see that. I love him, I miss him, and I want to make us right. We used to be so good but distance, school, and stress got in the way.

Hi Sophia! I am sorry your ex is being abusive to you. You don't deserve that. No one does. It sounds like he is being manipulative by trying to talk you into getting an abortion as a requirement to see him. The double messaging seems to be his way of trying to control you. You should consult with your family, your physician and others you trust before you do anything around an abortion. Do you really want to be with this guy? I do think No Contact would help you heal and gaining some perspective about what is important in your life.
a. Learning from the affair: Peter wrote out the series of misteps that he had allowed himself to take down the road to sexual betrayal. He listed what had motivated each step — and also what would have been far better options for responding to his concerns at each point in the pathway. He identified the specific situational, thoughts and feeling cues that triggered each step, and the alternative action he would take in the future in response to each cue.
These 3 steps are based on simple psychological techniques that work extremely well after a breakup. It's not some mind tricks and cheap gimmicks that you will use to trick your ex into getting back together. If you are planning to trick your ex or force them into being with you, you are just going to end up in another miserable breakup. This guide will teach you how to start a new relationship with your ex; a relationship that actually has a chance of being a long lasting healthy relationship. Not the same old one which ended in this breakup.
Hi, my ex broke up with me a while ago. We went full no contact for about 8 weeks and then he finally texted me to catch up. We talked for about a month, hooked up a couple times, and he was treating/talking to me as if we were a couple. I want to get back together. So I've told him I still have feelings for him and eventually want to get back together. I know he still has feelings for me but he says he doesn't know what he wants (We're also doing long distance so this is a big reason of why he doesn't know). I told him a week ago I can't be just friends anymore so I went into no contact again. Was this the right move? I want him to realize he does want to get back together and be more that friends. Should I have just stayed friends and waited? Or was it smart to go no contact again!!
Get Ex Boyfriend Back From New Girlfriend
Make him jealous on social media. Without being too obvious, post some photos of you having a great time with your friends, you at the beach, or even you hanging out with a few guys. This will make your ex remember how great you look and feel sad that he doesn't hang out with you anymore. Don't post anything too often -- just once or twice a week to remind him of how amazing you are.
I recently visited home. We met up with each other, talked, laughed, cried, slept together, agreed we still have a deep intimate connection, & we want to be together. However, he is still with the girl he has been dating for months. He does not love her and is afraid to end a good thing and take a chance with me, even though he knows that we can make this work and be better than before. I am moving back home in a few months, not for him, for me. All of my family and friends of the last 40 years are at home. What am I supposed to do? We love each other, want to be together, and eventually we'll be living in the same town again. But he's with her, this is my worst nightmare

Hi, i need some advice my boyfriend broke me up i love him and i want him back.. buy i dont know how..because he broke up with during our last big fight and he say that he never want tp back with me anymore and he cut our skype and more lines.But now sometimes i do email him and asking how he is.. then he replying me like same cold still what can i do pls help me how to het his feelings back to me
My name is Christina and I'm only 18 years old. I like anime, which is how my boyfriend Paul and I started dating – we went to school together and one day exchanged DVD's of anime we both liked. Then we began to go to anime festivals and gatherings together, watch movies at his house or my dorm room. He was the first man for me, although I was not the first for him. He had more experience and something to compare our relationship with. I was a good girl, who didn't think much about men before I met Paul. All I really thought about was anime.
We always fear the thought of not being able to find someone better if we walk away from our current relationship, but the truth was he still went out with another female behind your back, and I'm sure it would be simple enough to find someone who at least won't do that to you to begin with. However, this is also dependent on whether she was actually a friend or not, and why he decided to go behind your back to meet her.
The important thing to remember is working on yourself is the most valuable step in this process. Whether you decide to take your ex back or not after this process is entirely up to you. Either way, you would have done the work to become a better person. And being happy and whole is a strong foundation for love anyway… whether it's with your ex or someone else.
Know when it's not working. If you'd been back with your ex for a while and something just isn't right, then it may be true that you did break up for a good reason, after all. Some couples thrive on the drama of breaking up and getting back together, but there's usually a reason why two people can't stay together, and it's that they just aren't right for each other. If the same problems are creeping up again, or you or your ex just aren't happy, then it may be time to take the relationship off life support.
Hi me and my boyfriend of 9 months just broke up. It was an out of the blue break up that left me confused and shocked. Everything seemed good to me we had only gotten into one disagreement the whole time we were together. But our relationship was hard. He worked the graveyard shift so we only got to see each other on the weekend. During the week our schedules were opposite. When I worked he slept and vis versa. So we would try to communicate as much as we could right before the other one would go to work. He met my family enjoyed time with. Literally was hanging out with them the weekend before and out of the blue one night he told me we should break up. That he felt like he couldn't be the boyfriend I needed and that he felt we hit a Plateau. That he felt that he should be feeling a certain way by now but wasn't. I.e. his longest relationship was 8 months before me and he's 36. I miss him and want him back I don't understand why this happened out of no where.
He says that he was not comfortable being at his trueself with me. we were in a relationship for 3 years and now he says this.He's way too inconsistent about his thoughts and gives a list of reasons for the break up and he wants to be only FRIEDS with me at least for a while. it's been almost 4 months since we broke up, I've been pleading him all this while and today I decided to Start No Contact period for at least 2 - 3 months until December. Kindly help me in getting him back. I'm very much serious about this guy.Also please Suggest me if i'm doing it right.
I am DR. EDIALE +2349066749709, from NIGERIA I'm one of the powerful spiritualist that offer both African and White witchcraft Spiritual spell as well as its removal. Contact me today for solution to the following: Making money with animals blood, Low sperm count, Hepatitis B, High blood pressure, Financial problems, Traveling issue, helping of students, political issues, Purification and Spirituality, promotion in your place of work, getting a new job with better pay, getting your ex back, winning court case, making your husband or wife yours forever, if you always have bad dreams, if you want women/men to run after you, If you want the fruit of the womb a child, if you want to be rich, if you want to tie your husband/wife to be yours forever, If you want to stop your Divorce, Marriage Spell, Miracle Spell, Beauty/ win a beauty pageant Spell, PROPHECY CHARM, Attraction Spell, Remove Sickness Spell, ELECTION WINNING SPELL, SUCCESS IN EXAMS SPELL, Charm to get who to love , Charm to make your business grow. Call I don't why is so difficult for you to follow the manager instructions enable you received the money. Call him now today +2349066749709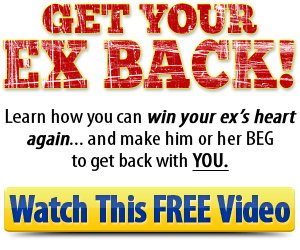 Males can sometimes have this tendency where we internalize our thoughts and emotions too much, that something may be bothering him but he never said it out, and in the end only acted upon his feelings without really giving you a chance to explain or understand what was going through his mind. Perhaps you could ask him and try to find out what it is, and whether its something that can be worked on together.
Hi Lauren, I've been wrestling with this with family and friends and thought maybe someone else online could help.Here's my situation. I have known my fiance for over a year, we met online and have visited each other many times. I've flown over to ireland three to four times for weeks at a time and she had visited the US for six weeks to try it out in february and for the fiance visa for six weeks in July-Sept. We would talk everyday for four to five hours a night while we were apart. She is very close to her family and loves her country. She believes Ireland is the best thing since refried beans. My plan was for her to Move to the US and we could live there while she could visit ireland for two to three months every year with the future kids for summer and christmas and then we'd move to ireland for good when I retired since I'm the bread winner and my specified job is in america (I'm a petroleum Engineer). However she back peddled and said she doesn't think what we had is strong enough to leave her family. So she came up with a five year plan. When she moved to the US for five years then we have to move back to ireland and find work there. I really loved her to i agreed to the promise. Well while she was over in the US for the fiance visa she started getting really homesick. A week or so before the wedding she said she realized why she had doubts about the marriage and that was that she loved me but wasn't "in love with me" and that I should treat her more like a lover instead of a friend. But to not worry about it and we can work on it. The next night she popped the question. "If i wanted to go back to ireland in a year will you go with me?" I said no. "what about after five years to raise our kids?" I sighed and just said no. She called off the wedding and cried alot. I should have said something other than no. Like, yes that's our plan. Or we'll do what's best for our fam...
My name is Alli and I was with my boyfriend for about 4 years. He broke up with me almost 2 weeks ago because he found out I had been using his debit card to get my nails, buy clothes and also pay for my car. I never stole his card though. He would always give it to me on the weekends to go to the grocery store and buy booze if we were having people over. He makes a lot more money they I do so he never had an issue with it. He also gave me his PIN and trusted me. I honestly did not spend a lot but once he found out he kicked me out. At first I was so sad and still am but I now know what i did was beyond awful and a breach of trust. He did the right thing and I dont know if I will ever be able to forgive myself. He told me that he cares and loves me but If i truly care for him I will give him space and he will reach out when ready. I have no contacted him since then. I want to everyday but I know if I do then I am showing him I do not care about how he feels. He told his parents we are broken up but did not tell them what I did. I am very close with them by the way. He still has all of our pics up on social media and so do I and his parents. I was too ashamed to tell him I was falling behind on my car and embarrassed and thought he wouldn't want to be with me if he found out. I want to pay him back but he says its not about the money it is the trust. His good friend told me after a month to take him to dinner and show him everything I have accomplished (saving money and working on myself). He has handled this entire thing so classy because he could have told everyone what I did or told me to never reach out to him or that we are done forever but he didn't. I know you dont know me or him or us but I want to know what you think. We have never had any huge fights like this before or broken up. We are happy and have so much chemistry together. We both cried when I had to get my stuff and move back into my dads. I know it was very tough for him. Hes such a genuine, good guy that I dont want to lose him or his family. I hope what I did can be forgiven. Any insight or advice would be greatly appreciated. I have already been following the no contact rule. Just want to know how to win him back and show him I have changed because I really have been working on myself.
After that I told him to leave me alone because I needed to whitdraw from him, also in order to give him the space he was asking for, and he said that he hadn´t seen that much to me since we broke up. I insisted, and he respected it.I told him that I would contact him about the party. But last weekend he and his friend was out again, and now his friend texted me, asking med to come to the club. I refused again. Then I contacted my ex last Sunday to talk about the party, because he has some tables and chairs I could borrow for the party. He responded immediately, and have been written a few times after about how my daughter was doing, and he also showed up Monday when she had her last examen to celebrate her.
Español: recuperar a tu ex novio, Português: Reconquistar o seu Ex Namorado, Français: récupérer son ex petit‐ami, Italiano: Riconquistare un Ex, Deutsch: Den Exfreund zurückbekommen, Русский: вернуть бывшего парня, 中文: 让你的前男友回来, Čeština: Jak získat zpět svého bývalého přítele, Bahasa Indonesia: Mendapatkan Kembali Mantan Pacar Anda, Nederlands: Je ex vriendje weer terugkrijgen, العربية: استعادة حبيبك السابق, हिन्दी: अपने एक्स बॉयफ़्रेंड को वापस पाएँ, ไทย: กลับไปคืนดีกับแฟนหนุ่มคนเก่าของคุณ, Tiếng Việt: Khiến bạn trai cũ quay lại với bạn, 한국어: 헤어진 남자친구, 다시 잡는 법
My god, you have described men to a 't'! Any man that's rotunda having had a lot of ego & the truth is they are pussycsts underneath! Thankyou for this – it's saved my heart as it's reminded me of everything I already know but sealed it, no empathy and heart break after being left with our tiny baby after being very in love or atleast I thought we were! Apparently he wants to 'be free' and not be ' tied down'! Says he doesn't love me, never did but tried! I'm a fairly ok attractive woman (just so you don't think he pulled out bcs I have one leg or something) so much so that he begged me to get a tattoo of his initials as he loved me so much! but I pulled out. How does that work then????am mans madly in love with you, sees you vulnerable and kegs it! Nice ?
So my ex and I were only together 2 months. I know it sounds like way too short of a time for me to feel this strongly, but it was honestly one of those "once in a lifetime" connections. We connected instantly and had a very intense and meaningful 2 months. Out of the blue, he told me that he realized he wasn't happy being in a relationship with me, that he had lost the spark, that we weren't as compatible as he thought. He said it wasn't my fault, I had always been great, he just had a gut feeling that it wasn't right.
Similarly, your relationship also didn't come to an end just because your ex boyfriends finds someone prettier or sexier than you. It is crucial to understand your ex boyfriend was attract with your seductive, selective and sexier appearance and he didn't leave you just because he finds someone sexier or seductive than you. If he didn't like you in the first look then he never pursuit you over the other opportunities he had.
Someone who's been acting this way obviously has something to hide. I don't recommend wasting your time, since he won't give you anything to go on and does not want to deal with any emotional topics and only makes casual small talk with you. He's supposed to be your partner, but if he's acting this way, you should move on too and not allow yourself to go through this emotional trauma and uncertainty.
I am going to warn you now.  You will be possessed by this intense desire to contact him.  If only you could talk to him, you think, you would just explain everything and all would be forgotten.  Well, it seldom works that way.  Chances are your efforts will be ignored which will just make you feel worse.  Or you will successfully reach your ex boyfriend and he and you will end up having a heated or disappointing conversation, leaving you feeling bad and rejected yet again.  It's almost always a no win situation because neither one of you are well equipped right now to deal with your emotional states.  So just cool your heels and keep reading!

Hi me and my bf broke up 3weeks ago and before the 3weeks at work I ws ignoring him bt he doesn't want me to do that he keeps on sneaking up on me everywhere I am and he keeps on coming to me and kisses me for two weeks the 3week Monday we had sex and he told me he still loves me and kisses me and waiting for me outside the shop to walk together but he's in a relationship with a married woman straight after we broke up bt he keeps on kissing me and stuff but he broke up but I want him back and I know he wants it to but I can see something is not right there becoz it's his mother's friend and she is 10years older than him he feels the same wY As i feel about him anyone who can help me please
I was beside myself with shock. I was just dumped by my girlfriend, even though I thought things were going great. My initial instinct was to start promising change and control the situation. Although I hadn't gone overboard by begging or texting repeatedly, I was really struggling and didn't know what to do to get her back. I scoured the internet and after reading countless articles and websites, I came across Lee's site and read a few articles. His advice and take on the getting your GF back seemed to make a lot of sense and I felt like I needed some objective help so that I don't blow any chance that I may get. I'm so glad I booked that call with Lee! After a few sessions and by following Lee's plan, she finally contacted me and wanted to meet. Lee's advice on how to handle both NC, as well as how to interact with her in those first few meet ups was invaluable! I am happy to say we are back together and it's never been better. The things I learned about female attraction from Lee I will continue to use in relationships to keep the spark alive and attraction high. The hard part was to trust the process, but Lee's clear and genuine demeanor made it easier to do what I know needed to be done to get her back. I would highly recommend Lee's services if you would like to get your ex back or improve the dynamic in your current relationship!   -Marc
Hi my boyfriend and I broke up 3 weeks ago, for the first 2 weeks he reached out to me a few times all positive and I replied. But i spoke to him on the phone 1 week ago, in which I cried and told him how i felt and that I wanted to be with him and could make it work. He said there was nothing I could do to change his mind, he still cared for me, but didnt see a future with me, and we didn't have enough of an emotional connection for him. I haven't spoken to him since, I am worried as he doesnt have any social media he wont be able to see what I am up to and I don't think he will reach out again to me. Im not sure what the best plan going forward is
HI Sara…sorry for your pain. You will benefit by picking up a copy of my ebook, Ex Boyfriend Recovery Pro. (go to website Menu/products link). It is very comprehensive and can cover so much more helpful information that I can here in this forum. At a minimum, I think you both needs some space and time away from each other to work on things and let the emotions subside. The key is your own self recovery and you will learn more about that and why its so important. So go take a look at some of the resources here on my site!
Take a leap of faith and do exactly what your ex suggests that you should do to move on. Obviously you shouldn't take it all the way and really move on altogether or never reach out to them again. But let them doubt for a few weeks or even a few months if you were on the brink or divorced after a long marriage; push them to the brink to see if they are really capable of assuming their words.
I've been with my ex for a few happy months, and during which, we were not officially a couple ( though everyone around us assumed we were), because he also had a long-distance relationship that's been going on for a year. He mentioned that they were also 'just dating' as she's not his girlfriend, and I allowed it to happen then, hoping he would choose me.
Thankfully, you have reached to the right place. This is because techniques and knowledge you will get from this website will not only help you in understanding how to get your ex boyfriend back but also help you in creating strong relationship. This website contains more than just simple strategies. I am 100% sure you never know the strategies that is mentioned in this website.
Hi, I could really use some advice. Me and my girlfriend of 9 months just broke up about 2 weeks ago. I wish I would have read this article day 1 because I've broken every rule on here almost. This article is amazing and is helping me cope a lot. So anyways, me and my ex knew each other as aquaintances for about 7 1/2 years. She was in a relationship the whole time I knew her until I found out she had broken up with her boyfriend. We got together about 3 months after she broke her 7 year relationship. It was amazing constant love and attention doing little things for each other, taking care of each other, we moved in together after about a month and a half although we stayed with each other constantly before we moved I. Together. The whole time we were together it was amazing, we had our ups and downs but nothing too terrible. I screwed up and looked at naked pictures of one of her friends online, at the time I felt it was harmless but she found out and I realize how bad I hurt her. She almost left me right there. But we we're fixing things and it was going great, then she goes to California for work for a week and sleeps with another guy. Then comes home and tells me immediatly about it and that she can't do this anymore, but she made it clear she still loves me. She just doesn't know what she wants. She is now and has been seeing a guy since a day or 2 after we broke up and theyve been spending all their time together. I won't her back of course, and I know she still loves and cares about me. I'm just worried about loosing her completely. I'm going to try everything this article said to do and hope it works. But I was wondering if you think i was a rebound relationship or if this guy is a rebound relationship. Today will be day 1 of no contact.
Hi, I broke up with my ex girlfriend like 6 weeks ago after dating for 2 years. She broke up with me cuz she said that we were fighting a lot and she has trust issues. And that she thinks our paths are in very different ways. We are both from LA but she is currently in NYC and I'm in Cancun. It's been a long distance relationship since the beginning. The fist 1 week I did not talk to her, the second week I started to try and fix things and she said she was over the relationship. It's been a long distance relationship but we made it work seeing each other every 3 weeks. After I saw that she was really sticking to her word I flew in that 2nd week to try and fix things. We spoke in person and maybe I was to needy or tired to convince her to give us another chance and she still said no. This was the 1 of Agust 2018 I flew back home and started the no contact rule. Around 2 weeks ago she unblocked me from WhatsApp and Instagram so i thought that the no contact rule was working. I texted her on Monday the 3rd of Septembe 2018. I Found out later that day before she answered that she is going out with some other guy or that she is seeing someone new. When she answers I lashed out and straight up told her that I was very disappointed in her cuz I never thought she would go out with someone new that fast. I guess that was a mistake on my part and defeated the no contact purpose, or I don't know. But I was very mad and disappointed. I was so mad that I blocked her. I then came to my senses this past Friday and sent her a FB message apologizing for my behavior and telling her how I felt and how th no contact period had helped me unterstand where we went wrong and that I loved Her and that I wanted to make things right ect. She answered today saying that she doesn't want to hurt me but that she thinks we where arguing to much and fighting over everything and that she thinks she did the right decision cuz our paths are very different. I don't know what to do now? Answer her what? Or what should I do? No contact again? Or should I answer her back?
Breakups hurt like crazy. And your mind is just clouded with the grief. It seems that your thoughts are just controlled by your emotions. So if you miss your ex, you might think that they were the perfect person for you. But in reality, it might not be so. In fact, I can almost guarantee that it wasn't so. Your ex, just like every other person on earth had flaws. And your relationship, even though it might be hard to believe right now, was not great. How can I tell? Well, if it was great, you wouldn't have broken up.

My husband left me 6 months ago. He is dating some other girl. He's been lying the whole time abor seeing someone. I finally got fed up and told him I want to divorce as that is absolutely crossing my boundary. I am hoping that this lights some fire under him as he has been telling me he doesn't know what he wants for the past 6 months but thays because hes been seeing this girl. How do we make this work?
If you feel that he is unable to give you the attention you need, perhaps it would be better to focus on moving on as he may not be right for you. However, if this is a temporary phase and you think that it would get better, then maybe giving both parties a break right now by doing no contact would be good since it allows for some breathing room and for him to focus on what he needs to do right now, while you figure out whether his lack of attention towards you is something you're able to accept.
I love the no contact rule blog post!! And it really showed me some insights, thanks so much for that. Two weeks ago I broke up. I have to deal with the fact that he's biking through my street to work every morning and evening. One time he was biking by and we saw each other and he waved, well i just crashed.. the other day we bumped into each other. This doesn't really help me in my process to be honoust. Can I text him and ask if he could take another way to work maybe or what should I do about this?
now wen I came to know tht he zz hving this feari decided to stop talking with everyone but my boy is telling me tht he lost his pure love on me.. he is telling me tht he loves me but not like before I begged him very badly… for 8 days I cried and begged him….. v both are very close…. v are mutually into evrythg even sex…. now he zz telling tht he is tired of fear and he can't be like before frdzz what should I do?
There is usually an underlying reason for his sudden change in his behavior. It's something you may have to figure out if you want to win him back, and if it's something that can be resolved or not. Often, it may be a sudden incident or stress in a person's life that causes them to act this way. There's also a chance that a third party may have been involved, as these are among the common reasons for someone to break up with their partners.
Best Tactic To Get Ex Back
I met a guy whilst on holiday in Egypt. He seemed really lovely and we saw each other every day and eventually went to his flat ad stayed there at night with him so we were spending 24 hours a day together. Hr said he loves me and wants to marry me I didn't take it too serious but then I found I had called for him. On my last day he gave me his number and Facebook. When I got back to England I looked at his Facebook it was all women tourists which he has commented on their wall my love habibi and sending hearts to them. The two profiles I could see were a year ago these comments were made but I would not have gone there at all of I had of seen this to start with. He also had one for Arab friends. I went to finish it because I am 43 and he is 26 and I can't be doing with the drama of Facebook. He never added me but said he would delete his facebooks it took him a couple of weeks but he did it. I said messenger as well because of all these women he had contact with. He said he would and he did. We have spoken everyday and night then hr started no messaging me at night his cousin told me he takes women out shopping at night for money so when he wasn't messaging me he was doing that and he was saying no women. I made a fake profile of a woman who was gorgeous and he added her on messenger before he deleted it.It came to a massive argument he said I was jealous etc and he said he wanted to finish it. I did a terrible thing and emailed his work and told them he was taking women outside the hotel (they aren't supposed to) and he got fired. When I got a response from the hotel they said this isn't the first or last time it will happen that's why he got fired. We still were speaker he was still telling me he loved me and messaging me but he was sad about loosing his job and I feel so guilty I just got sick of the lies (if they are lies) I was to meet his family and then we were planning to get married. I forgave him for all that because I know I can be jealous. I don't know if it because I wouldn't act like this when I have a boyfriend. Anyway a week ago he sent me a message saying I will need forgive you for loosing my job no work etc. Although I had sent money equilvilent to his monthly salary that he lost and said I would do it every month till he gets a job because his family rely on HIM for money. We had a n arguement he blocked me off wats app downloaded messenger again. I downloaded viber a day later and said I loved him he said he loved me and missed me and hr wasnt going to delete messenger although he says he wants this to speak to his family he has gone to see his family so I wander is he speaking to the women he had on Facebook? He hadn't initially told his mom about me sending and email to his work bit has now told her she says I am bad and he isn't to marry me he said loves me still I said I will leave him till he has got rid off messenger. He said OK I love you and that was three days ago. I read this article and feel better but I do miss him but do wander is it worth all the bother with this silly apps x
Can You Ever Get Back With An Ex
Hello! So I've given her (and myself) a bit short of a month of space/no contact after a dreadful first week of the "desperation phase" as I call it. And now, I've tried messaging her again and thankfully she still replies. But I think my mistake is that I brought up what went wrong (it was never perfectly clear why we broke up) after a few days of casual conversation (in which she talks coldly towards me, btw). She also clearly stated she doesn't like talking to me anymore AND she hates me now. What do I do? 

Nlp To Get Ex Back



Peter realized that now, as an adult, he had more options than he had had as a child for finding solutions to his life challenges. Therein lay the hope for change, pointing the way toward healing. He could safely ask his therapist for attention.  His wife also did not intent to put him in a demeaning or emasculating position.  She just wanted change.
"Typically, when a relationship ends, there may be pain, sadness, or negative feelings on one side or both," says Dr. Amie Harwick, MFT, a licensed marriage and family therapist in West Hollywood. "When considering getting back with an ex, one must consider if they can work through the differences." And while we can't directly tell you which are good reasons to get back together with an ex, it's a smart idea to consider why you got together with this person in the first place. Are those the reasons you want them back? Do they outweigh the reasons why you broke up? Then there may be reasons to proceed.
Get My Ex Back Reddit