I love this article, I am definitely going to follow your advice. My only concern is that my ex might've done the 4wk no contact along with every thing else to me already. He now texts me everyday and he recently told me that he loves me and he misses me but hasn't said he wants to get back together and he is talking to another girl. Should I still do this?
I understand that I caused a lot of the fighting but how does someone just quit caring about someone they use to love who is carrying their child? It seems like he hates me. I'd like to ask him these things but I know I shouldn't and honestly he probably wouldn't even respond. Hopefully waiting 30 days will help but I'm feeling pretty hopeless at this point
Hello.. I really need help.. My Ex and I broke 3 weeks ago and we've been in a back and forth, me trying to get her back and she finding out more things that made her be really sure about never going back with me.. I lied to her in a bad way and I hurt her a lot because of my lies... I have apologized several times for that.. Yet I haven't apologized for my attitude after the break up..(We said many emotional things).. Everytime I was apologizing for what I did was trying her to forgive me and get her back... Without understanding her feelings.. I wonder... It has been 3 weeks and I haven't apply the 30 days rules (Wish I saw this earlier)..
Free Get Your Ex Back Coach
So me and my ex have been going out for ten months and about 5 days ago she said she was unhappy about how ive been treating her the last few weeks (no effort etc), i have very important exams coming up that she knew about which i need to revise for and have accidently distnaced myself from her because of them, i asked her why she didnt say anyrhing sooner and she said 'i wanted to see if anything changed' in the following 2 days she broke up with me and shes just changed her profile picture to something not with us in, she lives very far away 250 miles but i go down as often as i can to see her but its hard at the moment due to these exams and my stress, it seems all rushed and like shes serious but i dont think shes had time to rationalise it properly can you help?!
Hlo ,on 27th June he broken up with me,we spnd lot of time together,he is my first love and everything for me,ours relationship was to good evn in school all teachers know about tht we are in relationship, all students said made for each other ,I think about him always every minute ,I was wanting a2nd chance to solve the problem but he decided to breakup evn he doesn't give any reason why he want to break up with me,i had sent him lot of msgs to convenience him,bt I also force him to continue the relationship otherwise I do sucide and all ,I know there is my mistake and I'm feeling guilty about this ,I was do this only because I don't want let him go bt after doing this he starts hating.now he don't evn want to talk me ,it's hard it's realize that I will never be with this boy again ,he is the boy who does not want to make me cry bt now he hates me because of my reason bt later I apologise him and try to convince him and pleased him to talk evn as a frnd but he doesn't so please please please give me some advice how I get him back because I don't want to leave him in any condition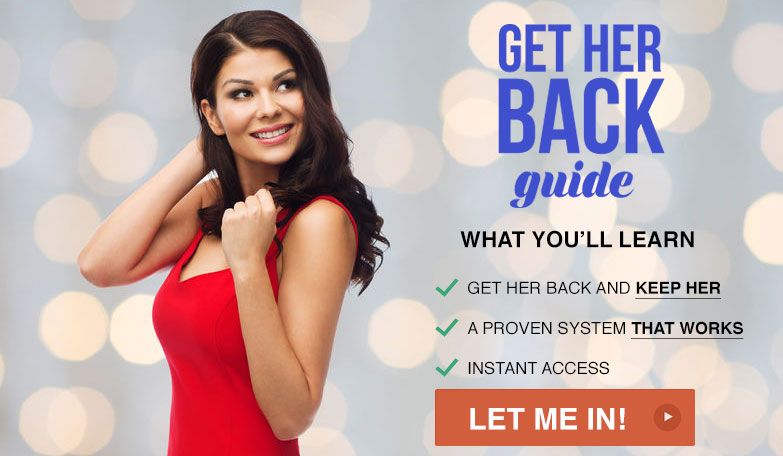 my bf of a year and i decided to break up cuz we thought it was the healthiest option we had. we were in a long distance relationship and we both have depression. we talk to therapists once a week. he and i work almost everyday so didnt really get to talk to each other.(we also have like 8 hour time difference) we broke up over a phone call, he said that he stills loves me a lot and misses me. he told me to not delete all those pictures on FB cuz he wont as well and wont try to forget about me. i'm moving to Europe in 3 months(he lives in Europe) and he wants to see me when we close the gap. He said we could try to recover the relationship when we see each other and now we just have to give each other some space to work on ourselves and be stable. 4 days after we broke up, he sent me a message out of the blue asking is i was doing okay. i said i was fine and asked him if he wanted to talk. and he said he just wanted know. i know i have to go no contact at least for a month, but this break up doesnt feel like a real break up to me tbh. it just feels like a break. do i still have to go no contact and ignore his messages when he texts me? i wont initiate any contacts tho.
Always keep in mind, an attractive women to a man is someone who knows how to balance being independent and shows his softer vulnerable so his boyfriend able to 'protect' her. Even if you don't want to be protected by anyone then still you have to show some vulnerability to awaken your man's natural protection ability. A man who protects you is a man who is deeply connected with you in a relationship.
We always fear the thought of not being able to find someone better if we walk away from our current relationship, but the truth was he still went out with another female behind your back, and I'm sure it would be simple enough to find someone who at least won't do that to you to begin with. However, this is also dependent on whether she was actually a friend or not, and why he decided to go behind your back to meet her.
Psychological Ways To Get Ex Boyfriend Back
Sometimes guys will think they have just fallen head over heals for someone else.  But sometimes the truth is that it's not love, bit just pure sex.  So you may be wondering, how will I ever get my ex back if he is hooking up with some other girl.  Well, we are going to get into all that, but for now, just know that sometimes boyfriends will wander off either because they are lured away or that just have not yet learned that they are risking blowing up the good thing they have going with you.
Dark Science To Get Ex Back
Wow that was a lot huh? I mean, we haven't even started contacting our exes yet have we? Well, right now is when we begin that step. Are you excited? Alright, there is a lot of debate about this step. Every expert (myself included) seems to have a different opinion on the method you should use for contacting an ex. Some recommend writing a get your boyfriend back letter, some say you should give them a call and some even say you should text. So, what is the best method?
boyfriend just broke up with me breakup articles broken heart Charles Dickens clean slate message coaching Coach Lee does my ex think about me does no contact make your ex miss you does the no contact rule work does the no contact rule work if you were dumped Friend zone get your ex to want you back girlfriend broke up with me going no contact good texts to send your ex how to break up how to break up without being a jerk how to do no contact how to make him miss you how to make him regret hurting you how to make him regret losing you how to make your ex want you back how to text your ex immature lying Is no contact working just dumped leave him alone and he'll come back leave him alone he'll come back leave him alone to get him back limerence Miss Haversham no contact rule no contact rule success stories no contact success stories radio silence to get ex back reset message should I contact my ex should you use guilt to get your ex back silent treatment success stories of no contact rule texting your ex what goes on in my ex's mind during no contact will he come back if I leave him alone? will he miss me if I leave him alone

We don't like to call each other "ex", so my friend and I were together, but we broke up a year ago due to a stressful issue. We have remained friends, and still wished to be together. But now, he is starting to date someone else who is more similar to him. I did some stupid things, and it felt like I got this big slap in the face- he was always right. He always was telling me things that were disconnecting us that were things I needed to work on. He admitted to me that he was scared of being with me, let alone staying friends. I've told him that I felt this slap and everything and that I'm going to change because I've been making myself unhappy. But I'm also very determined to reestablish our relationship as a couple and not just friends. I'm scared of what will happen, but I know I have to move forward and be better for myself. I realized I've been letting my emotions control me and that it has been destroying myself and my relationships with other people. He is someone I see frequently (fyi, not a co-worker) and we text a lot still. I'm still afraid. He loved me once, he even got me a promise ring of sorts… If he sees me changing for the better, will I still have a chance? The fear comes with the fact that there is another woman who could steal his heart. Yet the funny thing is, she loves and adores me beyond anything. I am not sure if she is romantically interested in him, but I definitely wouldn't call it unlikely. She also knows my history with him. It's tough, but I want to become the woman he always thought I could be, which is someone amazing. I don't really know what I'm asking now, I think I just need some support and to know that I'm doing the right thing, and that I'll be okay… I can't just forget about how much I want him back by my side.
How To Get Over Your Boyfriend's Ex Girlfriends
Hlo ,on 27th June he broken up with me,we spnd lot of time together,he is my first love and everything for me,ours relationship was to good evn in school all teachers know about tht we are in relationship, all students said made for each other ,I think about him always every minute ,I was wanting a2nd chance to solve the problem but he decided to breakup evn he doesn't give any reason why he want to break up with me,i had sent him lot of msgs to convenience him,bt I also force him to continue the relationship otherwise I do sucide and all ,I know there is my mistake and I'm feeling guilty about this ,I was do this only because I don't want let him go bt after doing this he starts hating.now he don't evn want to talk me ,it's hard it's realize that I will never be with this boy again ,he is the boy who does not want to make me cry bt now he hates me because of my reason bt later I apologise him and try to convince him and pleased him to talk evn as a frnd but he doesn't so please please please give me some advice how I get him back because I don't want to leave him in any condition
If at least the one who committed a totally out of bounds act does a thorough rethinking and relearning the result the result can be betterment and continuation of the marriage, provided s/he becomes totally clear that s/he will not repeat the behavior. If not, the marriage is in big trouble. At the same time, odds for successful resumption of a better marriage zoom up if both partners engage in learning.
Hi, I had been dating a guy for 2.5 years, he's a Muslim and I'm a Christian,during this time he was completely in love with me and he has done a lottttt of things to keep me happy and to show how much he loves me... because he was never like this and I could feel it and even his family and friends had told me that he has never been soooo serious before for any girl and I myself felt his love for me then... and I had amazing connections with his family and even most of his relatives side knew me.. though we used to fight a lot we always managed to get back and love each other more.. but the few days before the breakup we had been fighting and that is when he went to his cousins place far from where we live .. he stayed at his ex's place who is his cousin and he had dated her for 2 years before me ... and he suddenly started getting feelings for her and they were so strong that he went and told her mom that he wants to get married to her and even kissed her and stuff ... but then after he came back from there he has ditched her a million times already by kissing me and getting physical with me and even after that girl knew this she accepted him like twice .. and when there were problems in their relationship ( now it's almost 2 months since we broke up and since he's got into a relation with her ) he used to come to me asking if I will or will not give him another chance and that he loves me .. this has happened twice and both the times I used to agree and then we used to get physical ...I have come out of my country that means we don't meet and he doesn't even talk ( I have broken 4 rules which are mentioned above because I hadn't read the article before) so now my ex says he doesn't want me at all and he doesn't love me...and again their marriage is fixed like they say they'll get married after 5 years once he has achieved something in life ..both of us are 20 and his present girlfriend is 18...in this situation where families are involved and where he claims to love her soooo much will is till be able to get him back? Please help ... is it still possible ?
I am 26 years old. My situation is a little different. My "ex" and I were not officially dating- a label was never placed. However, we were seeing each other quite regularly and acted as if we were together for almost 2 months or so. Too sum everything up, her and I met through a mutual friend that matched us up. We knew nothing about each other but hit it off ever since the first date. We continued to talk, and gradually become very comfortable with each other. We began to see each other 2, sometimes 3 times per week. In the early going, we made it clear that we were going to take things slow and make sure that we don't rush into anything serious. But truthfully, we admitted to each other that we were caught off guard at how well we got along and really enjoyed each others presence. Things began to ramp up- sex, sleeping at each others places, letting our guards down and showing true feelings. She eventually wanted to make it clear that we were both exclusive to one another and not seeing anyone else, yet never did we place a label on anything as we wanted to keep the pace at where we had it. She would tell me that she's never felt so happy with someone before. Hearing things like that made me quite vulnerable. Well... at the snap of a finger, she began to distance herself via text. Then in our last date, things felt strange and a wall seemed to be up again, When we got back to her place, she sat on the other couch, keeping her distance. So I proceeded to ask where her head was at, and what she was feeling. She explained that she has started to feel nervous and scared of losing her freedom and the thought of commitment... I understand we weren't officially dating, but this girl opened up my eyes to the idea of a real relationship and I want nothing more than to continue what we had going on. If I apply your process, do you think it could work in my situation to get her back in my life?
on Tuesday after work he like came up to me and was like "i'm gonna start writing down my feelings, that's what you're doing right?" and so i was like "yeah it's this book" cuz i had the book with me. then he was like oh lemme read it so i was like okay pick a page so he did and then he read that page but then he ended up reading more. after i took the book off him he tried to take it back off me and while he did that he cut me by accident and my finger started bleeding. then he holds my finger and say "i'm sorry i feel really bad" and i say oh its fine dw about it. THEN he kisses my finger. then after a while he was sitting there lookin all sad and so i was like what's wrong? and he was like can i talk to you outside and so i was like okay. then we go outside and he was like "I didn't even realize this but i still love you so so much" and he was like almost crying so i was like aww come give me a hug so he hugged me and it was like really tight hug like it was different. but then he's like but i dont wanna give you false hope.so i was like yeah okay i know. then Thursday he tells the girl he's "moved on" to that he likes her and that's okay whatever it's his choice but then on friday he tells my friend on snap chat that he still has romantic feelings for me.
My boyfriend of 3 years broke up with me 21 days ago (I've been no contact for 20 days) he broke up with me using a cliche (I'm sorry for not communicating more, you deserve better). He had mentioned to me that he still loved me and thought the relationship could be saved, however I talks with my mom and had told her basically it was my fault we broke Up and that he didn't think we could work it out. It was hard at first, I've invested a lot into the relationship, both financially( when his tv died I gave him mine, he didn't have a car so my parents gave him my brothers 2014 Kia Forte and even let him on our insurance so he could pay less), emotionally, and physically(first). We've had countless firsts together (he used to be JW and didn't celebrate holidays so every holiday was a first for him, plus we had other firsts..) he made a lot of commitments, even purchased a $400 promise ring.... anyway, I've been doing good in terms of my own recovery, lost weight, got tan, worked on my flaws, meet up with old friends, started playing tennis again, been on a few great dates.... he text me today actually on day 20, but I did not respond (it was a generic "hey Jordan") he also text my mom and mentioned he wanted to take our dog (that I keep) to the canyon .... don't want to read into it, but considering our history, what is your expert opinion on my progress and if our relationship can start anew?
Hi Sophia! I am sorry your ex is being abusive to you. You don't deserve that. No one does. It sounds like he is being manipulative by trying to talk you into getting an abortion as a requirement to see him. The double messaging seems to be his way of trying to control you. You should consult with your family, your physician and others you trust before you do anything around an abortion. Do you really want to be with this guy? I do think No Contact would help you heal and gaining some perspective about what is important in your life.
It can be tough to acknowledge that we messed up or that we could have done something better. Your ego takes a hit and you can make yourself feel worse before feeling better when engaging in such a process. But getting back with an ex will require you to put your pride aside and to figure out exactly where you went wrong and what pushed you to act a certain way
Work on yourself. Take some time to work out whatever problem may have ended your relationship, and just spend time enjoying your own company or hanging out with friends. Make a list of three flaws that you'd like to change about yourself, and slowly start to address them. It takes a lifetime to grow as a person, but even taking small steps to become your ideal steps can help your relationship.
Hi, my ex broke up with me a while ago. We went full no contact for about 8 weeks and then he finally texted me to catch up. We talked for about a month, hooked up a couple times, and he was treating/talking to me as if we were a couple. I want to get back together. So I've told him I still have feelings for him and eventually want to get back together. I know he still has feelings for me but he says he doesn't know what he wants (We're also doing long distance so this is a big reason of why he doesn't know). I told him a week ago I can't be just friends anymore so I went into no contact again. Was this the right move? I want him to realize he does want to get back together and be more that friends. Should I have just stayed friends and waited? Or was it smart to go no contact again!! 

Using Law Of Attraction To Get Ex Back Pdf



He told his best friend's girlfriend i smothered him which I was never home I worked, ran errands alone watched t.v alone at times and hung out with friend's. He told his sister we bickered and that's why…now I know I need to step away from his family, but I was told by his sister he is content, he misses me and is sad ,but he is OK with being alone. He just doesn't want to be responsible for someone else right now…he told his sister not to tell him if I find anyone and he "says" he doesn't want to date anyone for a while…all he has is his sister really his dad really just works and stays in his room.
A lot of experts employ the so-called "No Contact" phase when it comes to getting your ex back. This is one of the best ways to convey to him or her that you're over the break up. Secondly, as you talked about in this article… rebuilding your image is also very important. Being down and depressed isn't going to help you get your ex back. Re-inventing yourself and your image will!
Hi, Me and my ex were together for 3 years and we went out drinking and I cheated on my girlfriend while she was in the room, we didn't have sex but we did do other stuff. I regret it massively and was hoping to ask her to marry me sometime this year. Its been over a week and I have done some of the mistakes of texting her and being needy. I received an email off her explaining to me how I hurt her and in a way shes glad it happened so she no longer has to waste time with me. She has told me on a few occasions she never wants to see me again or for me to contact her. I have recently done the NC rule. Does it look like this is a lost cause or will the NC rule work? How long should my NC rule be bearing in mind she told me she wants no contact from me. I am willing to wait as long as it takes to get her back.
J and I were together for a little over 4 years and for about the last year of the relationship things got really rough. We went off to separate colleges but didn't think it would be a problem since we had went to different high schools and lived about an hour from each other anyway. The summer before we moved to college J started acting different, like a real ass, and the week before I moved in to school he broke up with me. I convinced him to still help me move in so I didn't have to explain to my parents. That night, after I moved in, he begged me to come back home so we could talk so I did. We ended up crying and saying how much we didn't want to lose each other and got back together. About a week after I had been in school I got this gut feeling and so I checked his social media messages (we had each other's passwords, it was fair game). Sure enough my gut was right. There were messages from many girls from his college, asking for his number, him inviting them over, back massages, all the typical. One girl (we'll call her C) he seemed really interested in. But I didn't overreact I just simply asked him if he'd been talking to any girls, inviting them up, any of that. His response was no. I asked him three times. He said no every time. So I sent him the screenshots, apologized for getting on his stuff, and said you lied to me we are done. That was late August 2013. He started begging pleading apologizing and I would see him some but then a guy from my school, that I was really attracted to, came into the picture. I started hanging out with him a lot, we kissed, nothing more (we'll call him V). I really liked him but he started talking bad about J and bashing my lifestyle, kinda made me mad. I had told J I had kissed him and really liked him. Then J's grandpa got really sick. I knew I had to be there for him. Finally after going round n round we got back together at the beginning of November 2013. I didn't fall in love with him again until the end of January. V was still persistent and we talked a lot. However, J won me back and I fell all over again. School started back late January and things started going down hill again. Me and V started talking some again and J started being a butt. Then it happened. Early February I found out I was pregnant…me and J were devastated, terrified. It's all we ever wanted but we knew we couldn't do it. We made the executive decision to abort it. Two days before I was to terminate my pregnancy I got a call from J asking if I could come get him, he had "locked his keys in his truck". I said I'd meet him half way but I was too sick (from the pregnancy) and very tired and couldn't make that drive. He agreed. So I went to get him and took him home. Two days later I made the most regretful decision of my life (I hate myself for it) to terminate my pregnancy. At first things were hard. But we got better, him and I. Then on spring break, I was playing games on his phone and checked his messages. He had a texts from C, the girl he was interested at the begging of the year. The text read: from him: where's my pants? Lol from her: I don't know haha. I WAS LIVID. Thinking the obvious, obviously. Then I put two and two together. I checked the date on the messages and sure enough they were from the night his keys supposedly got locked in his truck. The truth was they had actually been thrown away with his pants with the girl he was interested in. I didn't break up with him though because of everything that had happened and his grandpa was still really sick. We got better, celebrated a great birthday together (only a day apart), and things were looking up. I was in love with him. He was in love with me. We grew close again. Then V started wiggling his way back in. We texted casually, quite often though. J got mad. I wasn't meaning to hurt him but idk, I guess my thought was look how much you've hurt me I can at least talk to him, immature I know. In early June we lost J's grandpa. It was devastating. He was so broken, it hurt to see him hurt. It brought us close again. We had a wonderful family vacation at the lake, gosh I loved him. Then when school started back things got bad again. We fought a lot. We broke up again, I started hanging out with V, kissed, nothing more. I kinda stopped trusting J. We got back together, the last date we went on was mid October 2015. We fought at first but ending up having a wonderful time and that's when I decided I was going to move close to him and be with him and we were going to get right. Not too long after that though, he broke up with me. It made me mad. He kinda begged for me back, we fought, said a lot of mean things to each other, it got really really bad. He told me he wanted me. Finally i softened up and three days after that I agree. However he tells me it's too late. 3 DAYS! So I begged, pleaded, cried, apologized, stalked, hacked. Name everything not to do to get your ex back and I did it. He claimed his new girl was better than me and he wasn't happy and didn't love me and didn't care. I heard it all. He was so mean. (This started January 2015). I still begged, cried, called. He started blocking me. (End of feb) After the second time he blocked me I got mad and left him alone..for 10 days. During that time he called and facetimed but never text. I Finally answered him late one night and he was crying. Saying how much he love loved me, how sorry he was, asking if I changed, all that. He then text me that night and said "you're the only one I've been with. I'm tired of f***ing it up with us. I want to f*** it up with everyone else then hope you will love me again one day." So I begged and pleaded some more. By the time spring break came around I had given up. Then of course he contacted me again. Trying to apologize. He got mad because I thought I didn't tell him happy birthday but I did, he just didn't get it. 2 weeks later he tried to contact me asking if I was going to a certain concert and who I was going with. He even logged on to my Instagram, made it public, and added himself back then messaged me so I would talk to him, deleted the conversation when we finished. This was mid April and I was thoroughly confused because he's told me to move on, he's moved on, he loves her, he doesn't hurt anymore, to leave him alone. So I was trying to do that. He contacted me again on facebook at the end of April 2015 trying to convince me we were not meant to be together, of course I didn't agree, we messages back and forth some then he stopped talking. I just left it alone. That was a Tuesday, the following saturday I got a friend request from him on facebook and realized that after our conversation he had deleted me as a friend. Every time we had a conversation on social media and he didn't agree with what I had to say he deleted me so at this point I had changed my number and blocked him on everything but facebook. But after I realized he deleted me I blocked him on there too. Ok, so now it's about a month since that happened. His girlfriend is all about him. I went to his little cousin's baseball game this past Monday and his family was there but he was not. His aunt cried as did I when I had to leave. That night I text his mom just to see how school and everything went for him. Then he text my mom asking her to have me text him. I didn't. Then he tried to turn it around that it was my fault. He said he tried to talk to me and would talk every time I wanted to but now I had him blocked on everything. Saying how he had been hurt too and all of that jazz. I still haven't gotten ahold of him. If he's moved on like he said why won't he just let me be? I want to make amends with him because I realize all the hurt I caused. I know what to do better now, I just need to know if there's a chance to get him back. There's been a lot of damage but I honestly can forgive it all because I love him. He's very stubborn and he's saying never again. Someone please give me some advice on what to do. I want him back and a better us, I'm ready to grow up and get passed all this stupidity but it's hard when he is being so stubborn. I need some coaching on what to do, is there any hope? He still told me he loved me on spring break, and always would, he just thinks we were no good and all I see is the good. HELP PLEASE, I know it's messed up, but it can be better, I just need him to see that. I love him, I miss him, and I want to make us right. We used to be so good but distance, school, and stress got in the way.
After our breakup she insisted that we stay friends. I agreed. I tried my best to be normal/casual/happy but every night after talking for 2-3 hours on call, i used to start asking her to try again to which she said no because she is very happy now and feels lighter. 2 weeks in and it had become too difficult for me to accept that she sees me as just a friend. I met up with her and told her that i have to walk away(total NC). We both cried and she told me she loves me and hopes "that we can be there for each other again when this is not between us"(I'm assuming she meant as friends).
I'm really heart broken and confused. Me and my now ex boyfriend met off an app two years and a couple months ago. He lived in a different state so it was long distance for a couple of months at the beginning. We were head over heels crazy for each other. He actually decided to move states to where I was so we could be closer. We met up and saw each other in person and things were even better. Me and him made promises and plans for the future, just loving every minute of it. This was my first real relationship and his longest. All his passed relationship ended horribly, all the girls he's ever dated has cheated on him or treated him badly. So with my lack of experiences relationships and his horrible ones, our relationship took a twist on things. He was very insecure when we first met, he didn't want me going places or doing things and he always freaked out if I didn't text him back in a few minutes. I thought it was a little extreme at first but I loved the attention and everything else with it. I started to think that relationships were suppose to be that way, having to know where that person is and what they are doing… just putting all their attention on you. A year went by and we were still in our happy honeymoon stage of our relationship, but some things started to change. He started to become more confident in himself and wanting more space and his own time. This was all great but in my eyes at the time I thought that this is him becoming more board of me and wanting me less. While his confidence grew mine started to become smaller. The more I pulled him in the more he pushed away. We started to fight and he started to lie and keep things from me. One morning he decided to end things on April the 29th which seemed like it was just out of no where. With this break up I've had a big realizations that I need to let him have his guy time, that giving him space isn't pushing each other away it's brining us actually closer. One of my other mistakes is not letting the passed go and just bringing them up in fights like ammo. I told him that I'm really sorry and that I'd change these things, that I understand where he is coming from. I also told him if he needed a break to just have time for himself and go visit his family to figure things out that we could do that too. He said no to all of my options. He said that it's not going to work the whole time he couldn't give me answers or even look at me in the eyes and just started crying his eyes out. My heart is broken, I can't sleep, eat, or dink, even my own family is starting to become worried. I haven't spoken to him since or tried to contact him in anyways. My brother and my ex boyfriend live in the same apartment together. My brother keeps telling me how much of a wreak he is and how he's afraid to leave him alone. My brother said when I left the apartment after he broke it off with me that my ex just started blowing up his phone with messages saying how he's on the kitchen floor crying in pain and doesn't want to be left alone. My ex told my brother that it's like that saying "You don't know what you have tell it gone." I'm just really confused…it's obvious he still loves me and he's going threw a hard time too. All I want is my boyfriend back, I gave that boy everything, he was my best friend. I just don't understand how this could of happened, I really could use some advice and insight on my situation.
It's confusing and it hurts. I heard what she said but it doesn't feel like it's really over. I'm doing my best not to read too much into it but I know I want her back and the only thing I can hope for is the chance to right my wrongs. Maybe there's a chance, maybe there's not. I'm not good at reading these things. But I think back to when me and my ex broke up and if I would've just left her alone, we would've gotten back together. I guess that's the move with this girl. Give her the time and space she needs. I love her. She needs to be free and if she comes back, then it wasn't meant to be. If not, so be it. Major L but what can I do?
It's unlikely that given the length of the relationship, she would move on so quickly. Use this time to give her space while working on making those changes that would not only improve her views of you but also yourself as a person. Show her these changes and prove to her from there that you're worth a second chance after. Remember to use actions and not words as she would be tired of hearing words at this point, and avoid getting desperate or needy if she initially pushes you away.
I was in a relation with my ex for 3 years 9 months.It was a long distance relationship and he used to meet me every thursday - sun. Our parents knew about us and we were planning to get married soon. Few months back I noticed that he had been talking a lot with my roommate. I tried asking him indirectly about them but he always used to say that there is nothing. When it was too obvious, I asked him directly and he broke off with me on watsapp. He told me that I am immature and he loves me a lot but I'm like a kid for him. I asked him for a months chance and he said there is nothing left in him to try for me, but still I wanted to try and sort things out. In between that I found out that he had proposed to my roommate. He said he had feelings for her after breakup as he was lonely and he feels that she understands him well. My roommate said that initially she didnt love him but was only talking to him to sort things out between us , in spite of me warning her not to interfere. I love him too much and I did few things which were not supposed to, like begging him to be with me and trying to separate my ex and my roommate. My roommate is undergoing divorce and my ex says that both should get a second chance to be happy again. My roommate doesn't know if they have a future together. Few days back he called me and was explaining me that i should let go of him and move on.I know he loves me a lot and I also love him a lot and I believe that we can work on the communication and understanding issues between us. Please help me to get back with my ex. I have started the NC rule, but do you think there is a chance for us to be together? My ex and my roommate have been officially together since last 3 weeks and he has stopped visiting me and her.
1. Before contacting your ex, ask yourself two key questions. First, do you truly harbor feelings for him — or are you possibly just bored or sick of being single? Don't go there unless you're positive you're still into him. Second, was your past relationship with him healthy? It's much easier to recall all the great things about a guy than to bring to mind the bad stuff, like how you fought all the time or how unmotivated he was. Make an honest assessment of your past bond to avoid falling back into a negative situation. Get Ex Back Veronica Isles
Do not cyber stalk him and do not pass by anywhere he frequents. Stop making these really "necessary" excuses to get in touch with him or ask him some pathetic question that you need to know right now. If you have to break your fingers, do not contact him in any way, avoid it at all costs. No more crying "I miss you, I'm nothing without you" crap. Back up. You are about to give this assbag the ride of his life.
Great job for stopping smoking. But remember, you really did it for yourself. That choice is yours for "you" and it will have positive implications for your entire life. Just go it slow. Relationships that have been injured need to be nursed back to health slowly. Look to my website Home page for resources, tools, and my eBooks to help you with the entire relationship recovery process.
So me and my ex were together two years ago (long distance) we broke up & (we have children together also) we spoke on getting back tougher but his job took him overseas for about a year so fast forward things were seeming like err been on the right track .. we spoke on vacations, plans & etc … than after a weekend together he says he really thought about it but he don't think we will work out because we are two different people … he never said he wasn't in love with me but that he is vegan i'm Not & that he wants to move to a different t state in a year or two & I want to wait 3-4 (don't want to move with no job lined up) and that he wants someone who on the same page as him (we haven't had in depth conversations since before he left & he doesn't realize that I now want to move sooner than later… we have kids so I know the NC rule might be hard but they have their own phones and was just like if we need to speak I can do it through them or is that unfair … my friends say it seems like he is scared of breaking up again
But sometimes filling your life with positive things is not enough. In fact, having a good vibe isn't really about having the things you love around you or trying to imprint the idea that you feel good into your mind. It's more about removing the self-destructive, negative thinking (and the behavior that the negative thinking creates) – i.e. changing the lens that you see the world yourself and your situations through.
He has been staying at his mom's house since the breakup. Everyone who knows us cannot believe what happened. They all say "love is dead!" and "I could have sworn he was the one"…. "You two were perfect for each other" and I am with them. I did think he was the one. He is one of the most amazing, kind, generous men that I have ever met. I truly believe that he is going through a funk and an early mid-life crisis. Then there is another part of me that believes that the man that I am in love with should love me through thick and thin. And if he doesn't, then he doesn't deserve me. 

If you feel that he is unable to give you the attention you need, perhaps it would be better to focus on moving on as he may not be right for you. However, if this is a temporary phase and you think that it would get better, then maybe giving both parties a break right now by doing no contact would be good since it allows for some breathing room and for him to focus on what he needs to do right now, while you figure out whether his lack of attention towards you is something you're able to accept.
It may be sound terrible to you but there is no way to say it in soft words so I can say it loud to you. You have to end your contact with your ex boyfriend for full 21 days. There is no exception to this rule. It doesn't matter how much you are missing him right now you have to end contacting your ex boyfriend if you want him to get back in your life. This rule is based on strong psychological mechanism and it is proven to work.
Hi my boyfriend and I broke up 3 weeks ago, for the first 2 weeks he reached out to me a few times all positive and I replied. But i spoke to him on the phone 1 week ago, in which I cried and told him how i felt and that I wanted to be with him and could make it work. He said there was nothing I could do to change his mind, he still cared for me, but didnt see a future with me, and we didn't have enough of an emotional connection for him. I haven't spoken to him since, I am worried as he doesnt have any social media he wont be able to see what I am up to and I don't think he will reach out again to me. Im not sure what the best plan going forward is
How Long Will It Take To Get Ex Back
First things first, you are going to become the sexiest version of yourself that the world has ever seen. Let's say you and I were dating and we had a fight and broke up (I know I am a horrible boyfriend 😉 .) Anyways, after a month of you basically freezing me out (no contact) I happen to bump into you at a Starbucks or somewhere where we both frequented. The first thought I have of our encounter will be based on the choices that you made during the 30 day no contact period. If you sat around feeling sorry for yourself and ate ice cream on the couch all day I will probably think "she looks terrible." However, if you spent that no contact time working on yourself physically and mentally I am probably going to think "WOW! She is even more beautiful than I remember."
Look, I know how hard it is to not contact the one person on this earth you want to see and speak to more than anyone else. I fully get it. But just because we want something doesn't mean it's in our best interest to go after it. It's like going to the gym. Sometimes it's really hard to summon the strength to get yourself there, but you do it because your goal is to be fit and healthy. Here, your goal is to get your ex back and have a healthy, loving, mutually fulfilling relationship. That can only come about when you've taken time to gain clarity and perspective.
I meant a friend who directed me to Dr. Ikhine on the internet who help people to solve their problem and then i wrote to him and he said i should not worry about anything, that i should give him 48 hours for him to cast a spell for me and after that 48 hours my ex boyfriend called me on my office line and started begging. That is how my ex boy friend came back to me contact [email protected] com or WhatsApp +2347039543760 his help is guaranteed.

Proven Ways To Get Ex Boyfriend Back
Taggedbest way to get ex back no contactcan no contact get your ex backdoes no contact help get your ex backdoes no contact make your ex miss youdoes no contact work to get my ex backdoes the no contact rule workdoes the no contact rule work if you were dumpedget ex girlfriend back no contactget your ex back no contact rulegoing no contacthow long to do no contacthow to get back with exignoring my ex girlfriend get her backleave ex alone to get her backlow contact to get ex backno contact after being dumpedno contact periodno contact ruleno contact rule after a breakupno contact rule after being dumpedno contact rule to get her backno contact rule worksno contact to get my ex backno contact with exno contact with ex girlfriend to get her backwhat goes on in my ex's mind during no contactwhat is the no contact rulewhy the no contact rule workswill no contact work
With hindsight, Peter could see that the unpleasant situation he found himself in every day at work had left him depressed in the evenings. His response to depression had been to sink increasingly into "poor me" ruminations. "How can they treat me so unfairly? Why can't my boss appreciate my talents?  I'm stuck in a job that's not my thing. I hate having a job that doesn't fit and a boss who's chronically negative." Get Ex Back Without No Contact
Recently, Indonesia's island of Sulawesi was hit by a tsunami following a series of devastating earthquakes, affecting more than 1.5 million people. Our partner, Direct Relief, is working hard to supply Indonesia with much needed medical aid and supplies in response. If you click below to let us know you read this article, wikiHow will donate to Direct Relief on your behalf to support the relief effort for Indonesia.
hi natasha! i'm glad i found this blog! i just broke up with my ex last night, he decided to leave me bc i often threatened him if he messed up n hurt me. he said a lot of bad things about me last night and i threatened him back and we agreed to made a silly and stupid agreement, that he will do EVERYTHING that i ask from him till the end of this year then i promised i'm the one who will dumb him and he agreed with that (because i threatened him of course). and if he mess up he will add 1 more month for me to stay with him. i feel confused now, i want to get back with him bc to be honest i was the one who always overreacted but at the same time i don't think he wants me anymore, he really hates me. what should i do?? i decided not to contact him for the next few weeks but seriously i have no idea what should i do next.. ps: we are in a long distance relationship and before we broke up, he still listened to me when i told him to get home early from his friend's place. he hates me but at the same time he always do what i say to him even if i didn't threaten him. also his friends told him to leave me. please help me i need some advices from you! thanks a lot natasha!! xoxo
What does it mean when….. I said I want things over as I don't think he's in right place for a relationship (and he agreed) and I explained I wasn't happy that things weren't progressing, not enough respect etc…..he came back asking if I'd met someone and if I change my mind to talk to him again; I replied that I am opening myself up to dating again as there's no real commitment with us; and that I think things would need to be different for me to explore more with him (as I don't want casual or to be a texting buddy)….he then said in a midnight text 'me too, about your honesty' (which confuses me?) and I haven't heard from him for over a week…and then not long after he accepted my long outstanding Facebook friend request (with friends/photos not accessible)……I don't know what to read from that? And I've not contacted further.
Getting back together with the one you love will require you to think outside the box and give serious consideration to what you can do to prove to your ex that you have evolved. If you keep doing the same things that you were doing during your relationship, and if you try to communicate with your ex in the same way; how can you reasonably expect a different outcome?
The process of getting back with an ex is not always easy. If it was you wouldn't be doing research on the internet and you wouldn't seek the help of relationship experts. One of the most challenging aspects of this process is the need to be self-critical and to constantly ask yourself the right questions to make sure that you act the right way and not fall into any of the pitfalls along the way.
However, before we hit the ground running I feel it is important to mention a few things. The game plan outlined above is not set in stone. Every single relationship is unique and may require unique steps that I haven't outlined. Knowing what to do can sometimes depend on your gut. So, if your gut is telling you that a particular tactic I have outlined won't work for you I would definitely trust it. The main takeaway here is that you are going to have to get creative and sometimes even skip entire skips depending on how fast you are moving.

Getting back together with the one you love will require you to think outside the box and give serious consideration to what you can do to prove to your ex that you have evolved. If you keep doing the same things that you were doing during your relationship, and if you try to communicate with your ex in the same way; how can you reasonably expect a different outcome?
We were doing a good job of communicating. Every once in a while we would talk before going to bed about how we were feeling. I could tell that things were not getting better. If anything, they were getting worse. I just kept saying, "look, ski season is almost over. We will have our weekends back. We can spend some quality time with each other and reconnect." And he would nod his head and agree.

I'm sure that you've heard the saying the grass is always greener on the other side of the fence quite a few times before. It is very very relevant to love and relationships as well. After being with someone for a long time it is easy to be tempted by something new or to get bored! Don't fall into the trap of thinking that you can easily find someone better!
So me and my ex were in a long distance relationship for 2 years. I was in my career and he was just finishing up school. We met in another state and have always been long distance. So when he graduated, im thinking that we would finally get to be together. Wrong, he broke up with me. His words were im not leaving you, im leaving the relationship. I still love you and still feel the same, I think that we need to just be friends" So basically needing time to get himself together, which I can respect. At first, I was pleading, then I told him I couldnt be friends. Then, I said yea im ok with being friends because there was so much going on in both of our lives that I feel like I wanted to still be apart of. So for about 5 days after that our only contact was words with friends (Scrabble). The game has ended and now we are officially in the no contact part. He still has our pics up on his page and last time we talked 2 weeks ago, we both said "I love you" before we got off the phone. I really believe we were the two right people at the wrong time. Its almost been a month and each week gets easier. He was my first love and my best friend. This article was nice, my only confusion is you said Id reach out to him after the no contact rule, but most advice Ive gotten is "He broke up with you, You should wait until he hits you up". Im new to all this heart break stuff. He was my first and Im still at the point where I want him to be my only one. Thank you!
"Retrosexual romances" seem to be the hottest hook-up trend out there — courtesy of Facebook and other social networking sites that make it super-easy to reconnect with an old flame. But should you? Diana Kirschner, PhD, author of Love in 90 Days: The Essential Guide to Finding Your Own True Love, shares the deets on whether to dig back into the past, and, if you do, how to work a happy — and sexy — reunion.