Me and my ex were together for about 3.5 years living together, have been broken up for nearly 5 months now with a 9 month old baby i moved out completely. The relationship did become toxic on both ends. We broke up because he had cheated on me and i stayed with him but didn't want to and was felt pressured so i never got through the pain he caused and did not forgive him for it i ended up being depressed as a result we did fight a lot. I found out that he started talking to her again after about 4-5 months so i decided to leave him. for about 3 weeks i didn't talk to him unless it had to do with our child. After we talked fine seen each other a few times and then in between that we did have a fair few arguments due to the present feelings and hurt being there where i called him a bad father and he did this he did that why he doesn't do this why he doesn't do that he hasn't tried to fight for his family blah blah you get the picture. there have been times where he has told me he loves me and he wants to change but hasn't acted on it. he has been out most weekends partying drinking and was gambling every day for 4 months. he has told me he loves me and the woman he loves left him with his child and i think apart of him resents me for taking his child away i also think that he is bit depressed and not sleeping properly and was drinking a lot. he has once come to me and asked for help and then shut me out. he believes that i need to work on myself and change and respect him before we move forward. He blames me for everything and thinks i should be the one to fight for him. i still want to be with him and believe things can be different i also told him that i won't get back with him unless things are different. he has stopped gambling for a month now i don't no the reasons to it. the last conversation we had he exploded at me because i brought up the other woman and why he was still talking to her and he told me i had no right and it wouldn't of happened if i never left him and that me not going back to him is giving her hope and she is beating me at my own game and then said if i want to be with him i can but i have to not bring his past up ever again. the conversation didn't end to well to him saying that he doesn't want to be with me or her and that we are over for good because i said i was quite happy without him. since then i chose not to talk to him for a whole month. i never returned his calls and he turned up the other day for 10 mins to see his daughter and left because he was busy. The month is now up and it is his first fathers day in 3 days i was just going to turn up and surprise him with his daughter i don't no if this is the best approach? i still haven't reached out to him what steps should i take from here? i have now forgiven him and have gotten fast all the hurt and pain he caused and still i am willing to give it another try.
Should I Ignore My Ex Boyfriend To Get Him Back
I am currently in 'no contact' - I haven't spoken to my ex boyfriend since the break-up, which was about three weeks ago. Our relationship was incredibly close: we were together for two years, we had exchanged promise rings and often talked about our future (marriage, etc.)... I love him so much. He is a genuinely lovely, altruistic and romantic guy and we share so much in common, in terms of interests and values. He used to say I made him so happy, content and that I was his best friend, as well as his girlfriend.
My ex boyfriend broke up with me because his fiancé I didn't know abt found out about us and my ex told me I ruined his life because his fiance dumped him we have been staying together for a year I love him alot I asked for forgiveness and beg him to get back together and he told me we will never be together I xld stop contacting sending him message he blocked me on whatsap and m thinking of talking to him face to face at his place. He unblocked me and told me we can be friends he told me I xld pretend as if we never met and blocked me again what xld I do I love him can't move on please help me its been a week since we broke up
I have been wondering how to make him love me again, realise he made a mistake and give a second chance. It is even harder as he is in another country. Plus, I really don't think the NC rule would work on him, because I have been the one who asks question in our relationship, who kept the conversation going when we lived apart for a few weeks. I believe if i implement it now, it will just give him the opportunity to move on, to forget me, because he has a lot going on otherwise (studies, friends, handball, parties…). Did i also ruin my chances by begging for it so much?
Get Your Ex Back By Making Her Jealous
Where did I come up with this? Actually this really happened to me. I was dating a girl and after we broke up I happened to run into her at a Starbucks and even though we had a short friendly conversation I couldn't take my eyes off of her because she just looked so gorgeous. She looked so good in fact that all I could think was "how in the hell did I let her get away?"
Use this article as a guideline on what you should be doing, and improve on the areas you were lacking (insecurities, etc) before considering trying anything again. He could be right, but keep in mind that his cheating behavior is still wrong as long as he was in a relationship with you regardless of his reason. He could have expressed and communicated with you regarding what he felt instead of cheating just because he didn't feel satisfied with the sex. Do think about the entire situation and relationship, and decide for yourself whether he is right (about your shortcomings as a reason to break up) or just being unreasonable and finding excuses.
Make him jealous (optional). This doesn't work for everyone, but if you think that having your ex see you with another guy, or just flirting with a group of guys, will make him want to be around you even more than go for it. This doesn't mean you should get another boyfriend just to make him jealous. Just let him see you flirting, tossing your hair back, or even getting on the dance floor with another guy or two.
You often heard men complaining 'they don't want to get nagged' – The problem is not in nagging instead men feel their women start showing unsatisfaction of who he is and what he has to offer and that what eats away the relationship. This doesn't mean you can't express your true feelings. Make sure to balance your true feeling with love and admiration to keep fire in your relationship.
So me and my ex were together two years ago (long distance) we broke up & (we have children together also) we spoke on getting back tougher but his job took him overseas for about a year so fast forward things were seeming like err been on the right track .. we spoke on vacations, plans & etc … than after a weekend together he says he really thought about it but he don't think we will work out because we are two different people … he never said he wasn't in love with me but that he is vegan i'm Not & that he wants to move to a different t state in a year or two & I want to wait 3-4 (don't want to move with no job lined up) and that he wants someone who on the same page as him (we haven't had in depth conversations since before he left & he doesn't realize that I now want to move sooner than later… we have kids so I know the NC rule might be hard but they have their own phones and was just like if we need to speak I can do it through them or is that unfair … my friends say it seems like he is scared of breaking up again
He has been staying at his mom's house since the breakup. Everyone who knows us cannot believe what happened. They all say "love is dead!" and "I could have sworn he was the one"…. "You two were perfect for each other" and I am with them. I did think he was the one. He is one of the most amazing, kind, generous men that I have ever met. I truly believe that he is going through a funk and an early mid-life crisis. Then there is another part of me that believes that the man that I am in love with should love me through thick and thin. And if he doesn't, then he doesn't deserve me.
It works better with guys you know in real life, but if you're having trouble getting started then pick your favorite actor. The important part is that you do this once per day, and that you really stick with it. It might not seem like it's doing much at first, but in reality it's detoxing your mind consciously and unconsciously from your ex, and putting you in a much better mental state.
Sometimes guys will think they have just fallen head over heals for someone else.  But sometimes the truth is that it's not love, bit just pure sex.  So you may be wondering, how will I ever get my ex back if he is hooking up with some other girl.  Well, we are going to get into all that, but for now, just know that sometimes boyfriends will wander off either because they are lured away or that just have not yet learned that they are risking blowing up the good thing they have going with you.
What does it mean when….. I said I want things over as I don't think he's in right place for a relationship (and he agreed) and I explained I wasn't happy that things weren't progressing, not enough respect etc…..he came back asking if I'd met someone and if I change my mind to talk to him again; I replied that I am opening myself up to dating again as there's no real commitment with us; and that I think things would need to be different for me to explore more with him (as I don't want casual or to be a texting buddy)….he then said in a midnight text 'me too, about your honesty' (which confuses me?) and I haven't heard from him for over a week…and then not long after he accepted my long outstanding Facebook friend request (with friends/photos not accessible)……I don't know what to read from that? And I've not contacted further.
On Monday, I brought up the other girls name and it ended up in a big argument. I have major trust issues now after what has happened but he doesn't understand! The same girl is working with him AGAIN. He has since called it off with me and has started messaging her again. He says I have pushed him too far this time and I am stressing him out with mentioning things that have happened. That I ruin everything and there is no going back. How To Get Ex Back After No Contact
We dated for over 8 months. Everything seemed like we were going in a good direction. We both introduced each other to family. Which is huge and serious. But one day after a small argument he tells me that we should break up. Out of the blue. Said that he's feelings for me changed that he didn't see us in the future that we should be friends. I think that he has commitment issues since he's never been able to keep a long relationship before me. We always made it a joke and now that joke has me hurting. Last time I talk to him we had a civil conversation where I kinda pleaded to him that we should try some mire that things can work. He said give him time to think and that he'll text me. It's been a week. What's going through his mind? What should I do? Is it over for good? Did he tell me he'll think about it just to be nice? Will he ever come back?
Males can sometimes have this tendency where we internalize our thoughts and emotions too much, that something may be bothering him but he never said it out, and in the end only acted upon his feelings without really giving you a chance to explain or understand what was going through his mind. Perhaps you could ask him and try to find out what it is, and whether its something that can be worked on together.
Beauty Boundaries Breakup Advice Breakups Codependency Confidence Dating Decoded Emotionally Available Emotionally Unavailable Empathy Ex Exes Finding happiness Forgiveness Friendsh*ts Friendships Giveaway Gratitude Happiness Health Heartbreak Heartbroken Holidays How to get over your ex Letting Go Lifestyle Love Moving on My Ex Narcissism Narcissist Red Flags Relationsh*ts Relationship Advice Relationships Reverse Narcissism Self-esteem Self improvement Self Love Self Sabotage Toxic People Valentine's Day Wellness White Horse

When any man cheats it doesn't mean he finds someone prettier than you instead it means he found interest and admiration from new girl that you once showed to him. Your boyfriend wants to get admired for what he currently is and also he wants to get respect from you. It doesn't mean you disrespect him instead it means you failed to show him respect that he wants from you.
I was in a relation with my ex for 3 years 9 months.It was a long distance relationship and he used to meet me every thursday - sun. Our parents knew about us and we were planning to get married soon. Few months back I noticed that he had been talking a lot with my roommate. I tried asking him indirectly about them but he always used to say that there is nothing. When it was too obvious, I asked him directly and he broke off with me on watsapp. He told me that I am immature and he loves me a lot but I'm like a kid for him. I asked him for a months chance and he said there is nothing left in him to try for me, but still I wanted to try and sort things out. In between that I found out that he had proposed to my roommate. He said he had feelings for her after breakup as he was lonely and he feels that she understands him well. My roommate said that initially she didnt love him but was only talking to him to sort things out between us , in spite of me warning her not to interfere. I love him too much and I did few things which were not supposed to, like begging him to be with me and trying to separate my ex and my roommate. My roommate is undergoing divorce and my ex says that both should get a second chance to be happy again. My roommate doesn't know if they have a future together. Few days back he called me and was explaining me that i should let go of him and move on.I know he loves me a lot and I also love him a lot and I believe that we can work on the communication and understanding issues between us. Please help me to get back with my ex. I have started the NC rule, but do you think there is a chance for us to be together? My ex and my roommate have been officially together since last 3 weeks and he has stopped visiting me and her.
When she contacted him, her ex was very excited. This time, he asked to meet up. When they did finally meet up, Mindy was a little bit disappointed in him. He was still the same person. She felt that he was manipulative and controlling. He wanted to keep her as a backup while fooling around with other girls. The second date confirmed her feelings when he told her that he loves her but doesn't want to commit yet. She found out from her friends that he was dating a couple other girls as well.
My ex-girlfriend and I broke up last week on Wednesday 12th. We had been together for almost three years which it should be tomorrow 19th. In the past, I mistreat her and cheated on her where I made a big regret for it. Last May 2018, she broke up with me then I worked so hard to get her back in June. By time, our relationship got improving from time to time. Recently, I talked to girls(whose I flirted with them in past) as long as I know my boundary. I learned a lesson. Apparently, she was still obsessed about the past what I did to her where trust issue came up. In several days ago, I was so pretty devastating then getting better day by day. Then I read this article and learned a lot about No Contact and many good information that I never learn in my life. I startled No Contact since Friday night 14th. I just hope that space and time give us healing and someday getting together later.
Long distance relationship, We dead-loved each other for one year and then I broke up. She left immediately and I missed her for two weeks and texted back. Three months I didnt care, She kept texting and called. slowly she came up with this breakup thing. All of a sudden she declared breakup and I couldnt digest it. I begged her for 2 weeks. Will she get back? How long should I wait?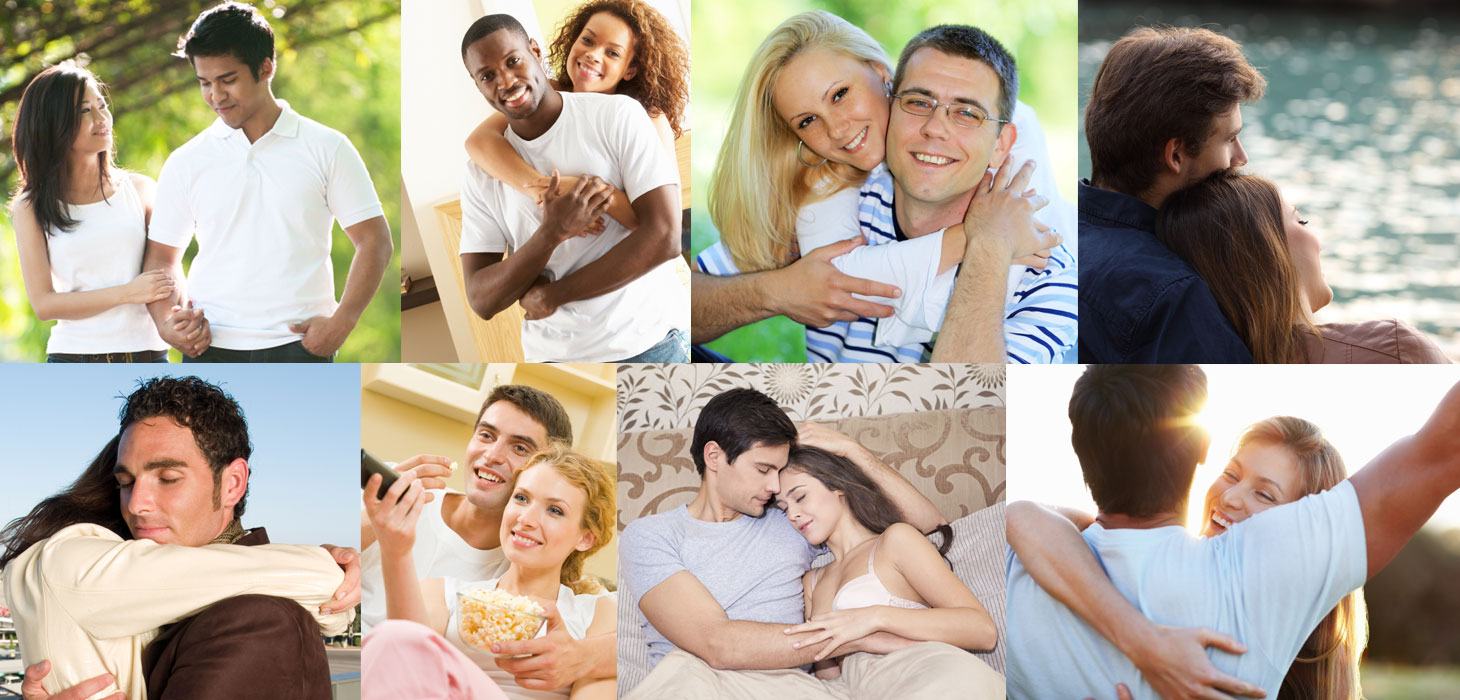 I actually disagree with this perspective. In general, I think women should absolutely try to be happy and stop torturing themselves about the "what ifs"…but not for other men to be impressed (who gives a sh*t what other people think). Happiness is something a person can work on for themselves. Take this from a person who's anxious often by nature. (I'll drink a cup of coffee and the next thing I know I'll be having a panic attack). I can't always control how I feel , but I can have control over how I think…and that eventually does influence my moods.
How To Get Over A Narcissistic Ex Boyfriend
It seems that he is emotionally immature at this stage and is acting upon his emotions at that point which has caused him to switch between the two of you over and over. The fact that both parties have been readily available for him whenever he feels like this only serves to strengthen his thought that he is able to come back whenever he wants to. I would suggest actually limiting all contact with him and and properly going through no contact this time around so that the 'idea' that he isn't always going to get his way may hit him and that he starts to think clearer on who he actually has feelings for.
To improve your self-esteem, concentrate on your strengths in all areas: emotional, social, talents and skills, appearance, and any others that are important to you. For example, you might have natural empathy, the ability to make people feel understood, a talent for baking, and gorgeous hair. Focusing on the positive and ignoring the negative can help you to feel adequate and valuable as an individual, especially when you connect the best parts of yourself to helping others.[9] If you feel useless, make yourself useful! Take your natural empathy and talent for baking and bake some fresh cookies for your elderly neighbors.

If you wish to win him back, you're going to have to make some positive changes to your life, which takes time. This is why he feels too that both parties should go their own ways aka giving each other space before thinking about reconciliation. I would recommend considering NC for the time being to work on yourself and focus on picking yourself up emotionally.
Hello.. I really need help.. My Ex and I broke 3 weeks ago and we've been in a back and forth, me trying to get her back and she finding out more things that made her be really sure about never going back with me.. I lied to her in a bad way and I hurt her a lot because of my lies... I have apologized several times for that.. Yet I haven't apologized for my attitude after the break up..(We said many emotional things).. Everytime I was apologizing for what I did was trying her to forgive me and get her back... Without understanding her feelings.. I wonder... It has been 3 weeks and I haven't apply the 30 days rules (Wish I saw this earlier)..

Free Get Your Ex Back Coach
Tell her in person. Set a time to meet in a public place, or a place that you know she'll feel comfortable in. When the time is right, say: "I know I made some mistakes during our relationship, and I wanted to take full responsibility for those. I shouldn't have done [whatever it is you did] to you, and I feel horrible now. But the biggest mistake I made was losing you. I don't expect anything from you, I just want you to know that."
Negative responses do not feel good at all. It really sucks and can feel like the end of the world especially if you put a lot of work into getting your ex boyfriend back. Your best bet in these situations is to simply not respond at all and understand that your ex is still processing their emotions. It doesn't necessarily mean that all hope is lost it just means you may need to be more patient and try again in a week or so.
Hi i just broke up with my bf and he came back and say sorry swear to change but i totally shut him off I'm still ego than i realize that i need him over everything. And I'm begging him this time but he already had a rebound love. I came to him and he said he love me things could change if i admit earlier. Cause he said he cant leave that girl bcs he isnt that type of man that leave girl when he already give hope. But before i go back he give me a ring. And i dont know how to react. And he even contact ne until now. Saying if i found someone new and have i still wearing the ring. I was like, what's the point all of this? Do he love me still or not. And i dont understand what should i do. I want him back but I'm not sure what to do. So pls help 😭
Whilst perpetual moaners and negative people are difficult to be around, sometimes, people, male or female, need a little help and encouragement, to reach a state of happiness and contentment after a difficult time, and whether you are male, female, partner, mother, father etc, being there to help them is a compassionate thing to do. Only a sociopath can function without feelings or compassion and everyone knows the disruption they can cause in people lives.
Hey Ryan, thanks for your answer before, just to let you know I failed to reach the 30 days no contact.. We spoke and we fight again.. This time it was even worst.. I cheated on her on a one time thing (Worst mistake of my life I swear) she knows and I decided to come clean to her, thing is for me lying to her she says it is too late for us to get together again or to trust each other again.. I show her the journal I was writing on her name with everything I'm feeling.. She understood a bit better but the bottom line is that she doesn't want anything to do with me again.. Fact is, I would do whatever it takes for a chance with her, I love her and I was really idiot to to what I did, I owned it and I admitted, Apologized to her 100x times, yet I completely understand where she is coming from and why she doesn't want anything to do with me..
Sometimes the break up is so unique or troubling or complex, that it requires some specialized coaching.  Or sometimes, people do better if they can talk to someone who is an expert at helping folks with their relationship troubles.  Well, if you fall into that category, then you are in luck.  All you need to do is reach out to me (i.e. click Coaching Services in my website's Menu Section) and I am sure we can work out something!

Hi Lauren again... Well, quite some time passed by, we broke up 3 and a half months ago. I did try all this what you recommend here: waited, wrote the apology letter, asked him if we could talk about what could I have done better. This is what happened: we met for a coffee and had a good talk, just general catching up and casual subjects, however he didn't mention anything about our relationship and I didn't want to push him. It was a friendly time, with some sparks still there. Then we continued in email, I asked him again about what has gone wrong between us, to which he responded that it was mainly about HIM: he was too stressed about certain things in his life that had nothing to do with me. And mentioned a couple of concerns about me, but they were not anything serious. Then HE suggested that we should meet and discuss it, he will be happy to see me - but another month passed by and he didn't seem to be able to fit me in his extremely busy work schedule and stress and I indeed knew that they had something going on in the company. I was very understanding and not pushy at all. Maybe I was way too patient and gave him too much time: tonight, I saw him with another woman, walking in town, holding hands... Now, we will still meet once, because I forgot something at his place. I am totally clueless of how to behave toward him. Shall I pretend that I don't know anything and wait till he brings up that he already has somebody else, or shall I confront him? The worst thing is that he is one of the last men on Earth I would expect to be dishonest. What shall I do now? Now I am close to 50 and I have never been so happy with a man than with him, in fact, he was the first one I could have imagined to grow old with, and he used to be also very happy and planning a wonderful life together. And now I am in quite a shock. Thank you in advance! ...
MY EX and i broke up a week ago. I want him back. I believe we were good together. But we work together, any advice on how to deal with that? He explained why. He cared about me alot and didn't want to risk hurting me because ehe was going through something. That he needed to be alone. I told him I was willing to be there and wait for him that wasn't a good reason to end things. He said no I shouldn't we went back and forth. At some point we broke up. But I said I'm waiting for him for a while. We were both crying. He told me if I'm still around and he was better we could try again. I just feel my heart is missing a piece
You are going to have to dig a bit deeper than the usual clichés in order to feel confident about how to get back with your ex. You are basically setting the stage or the foundation for the entire process; it is fundamental to make sure that you will be able to convey to your ex that you now understand how they feel, and that you are prepared to evolve in order not to commit the same mistakes! That's key in figuring out the answer to the question you've been asking yourself: how to make my ex want me back!
But I was seducing him first so he didn't have to build up of positive emotions leading up to the sexual encounter.. I just don't understand him. The day after he told me secrets about his friends and told me things we would have said in our relationship but not as exes... What if he recontacts me if he still is with his girlfriend? What if he recontacts me if it's over? I want him back, but I don't want to be that easy...
For example, a boy comes to you in a bar and offers you to buy a drink. What will be your response? Most probably you would not value his friendship that much because you didn't work for it. You may though of saying 'YES' to him but very next moment after buying drink you wouldn't be giving any attention to him. Why?  This is because you didn't work for it.
Many relationships go through a loss of attraction after being together for some time. You have to figure out and comprehend the reasoning behind this loss of attraction, and whether there are ways you can go about turning it around to re-ignite the flame he once had for you. 30 days should be enough considering that the relationship didn't end on a terrible note.