I want everyone to know what tremendous help Coach Lee has been to me! I had been dumped and had not heard from my ex for many days. It was tremendously painful since in my past experience I had never seen the relationship be revived after being dumped. You can read about strategies which are helpful but if you are serious about getting your ex back, contact Coach Lee. Once I hired him on the case, five days later my ex called. A miracle! He helped teach me what to say and when to say it. He calmed me when I wanted to reach out to my ex but it wasn't the right time. Even when my ex went many days without calling me his vast experience gave me the confidence to be patient. You go through so many ups and downs. He knows what you are going through and calms your fears! He gives you a game plan and helps you execute it through the highs and lows. After five days of hearing from my ex, she ghosted me for 11 days. I freaked thinking now it is all over! Coach Lee helped me be strong during that time! Then my ex called back! A second miracle! We went for coffee! A third miracle! He coached me for the coffee date! We ended up getting back together and I now have a regular call with Coach Lee. He teaches you so many things that help you move the relationship forward. You don't give them what they want you give them what they need! Coach Lee will be my coach for life for the most important thing in life you have, which is your loving relationship with your significant other!   -Dr. M.
Hi Andrea….its OK, we all make mistakes after a breakup. I don't know anyone that has not. Are you following the plan I lay out in my ebooks? It is good to have a comprehensive blueprint to help you along. I think the best way to go on is to go forward in focusing your own healing and having a plan. He seems a little testy right now. In the No Contact Rule Book (ebook I wrote), I talk all about how the whole process works and if it is worth staying in it longer or stopping it sooner. Go check it out if you feel you can use a helpful guide!

We've been together for 20 years she moved in with me the first time we got together and have lived an an amazing life together, traveling the world having two beautiful boys we are not married, have a big house in the city but things have started to unravel and her feelings for me have diminished she says things like she loves me but she's not in love with me, my commitment to her is unrelenting I'm attractive and have no issues with picking up other women but she is a MORALISTIC FOUNDATION FOR ME.
For most of us this is simply impossible and so we try to impose our way of life, expectations and sets of values on our partner when things aren't going our way. Life throws curve-balls and you don't always have the time, perspective, serenity and confidence to figure out what you need to do to stay in perfect harmony with your partner; and to maintain a healthy and balanced relationship.
My bf and I 've been together for 1.5 year in a distance relationship but we both had met each other a lot as he come to visit once a year, and now we just break up for 2 weeks ago cuz of he didn't have enough time for me then i asked him for break up. After that i realise that i love him a lot and i don't want to lose him but he said we can't get through this again because he doesn't have enough time for me , he need to study more. and during we were together we always flight , but i still chat ask him for a chance but he said he can't do this again. He said he still loves me but he want me to have someone who can fulfil my need. What should i do , should i start to distance from him? But i feel hard cus we are on a distance relationship.

My ex broke up with me 8 months ago. The reason he broke up with me was because he said I was immature and I didn't take him seriously. So when he broke up with me we didn't talk until and like 4 days later I found out he was dating his ex again. So we completely stop talking to each other until one day my parents and I went to his house (my parents and his parents get along very well). He was acting so nice to my parents but he didn't say a word until I got a message from him and he was apologizing about everything he did and of course I forgave him. So that day we were talking again and when we were talking out of no where he hugged me and that made me get a lot of flash backs of us together. After the hug he kissed me so we kissed and then I asked him what we were and he said whatever I wanted and I said we can try this again if you want. After I left his house we were still talking and I decided to ask him about his ex. He told him he still had feelings for her and I asked why he was with me and he told me because I reminded him of when he and the girl started dating supposedly I was being like her. I got really mad and we broke again. But we still talked cause we ended up being friends. One time when we were talking he told me that he regrets breaking up with me. But the next day he didn't talk to me again. We lasted for a very long time without talking but I noticed that every time he and the girl broke up he will talk to me. So I got tired of that and didn't talk to him no more. I decided I needed to move on but it took me along time since I still have really strong feelings for and even when I got a boyfriend I still had feelings for him. Barely this passed Saturday I saw him again. It was so awkward my mom noticed that he was really nervous when he saw me and that he was looking at me. I wanted to cry so bad because I remembered all our dates and every single time we said i love you's. And I thought I was over him but I'm still not I still love him with all my heart. What can I do to get back with my ex???

How To Get Over A Cheating Ex Boyfriend
Hi, I just want to ask for advice. I've been broken up with my ex for over a month now. Fresh from the breakup, we still talled daily and met up at least once a week. During that month, she acknowledged that she still loved me but she still wants to remaon single because she is not in a safe place to give commitment. I, being the clingy dude I was, tried winning her back, even calling her over the phone. She would still answer when I call but is still firm on her decision. Finally last week, she said to me straight up that she had enough of me always bringing up the past and says she doesn't want to talk to me anymore so that I could move on and that I should forget that I stood any chance of getting back together with her. However, she hasn't blocked me on social media and my cellphone number. I'm not so sure how to feel right now, or if there is even a way to save the relationship. She said she broke up with me because I was too clingy, there would be times where we would have an argument because sometime I would see her online and would not give even a hi to me, even though she sais she doesn't really know why we broke up. Anything I can do to save the situation?
This is 100% correct. Applying It is much harder obviously. My girlfriend of 7 years (I was first guy she slept with) left me. I did absolutely everything wrong. Everything this tells you to do. I did the opposite. 6 months of begging and crying. I eventually gave up. Gave her two months of peace. Start seeing someone else. Got my shit together. Became attractive to her again. Blah Blah. We've been married for 10 years now and have two kids.

Hello! So I've given her (and myself) a bit short of a month of space/no contact after a dreadful first week of the "desperation phase" as I call it. And now, I've tried messaging her again and thankfully she still replies. But I think my mistake is that I brought up what went wrong (it was never perfectly clear why we broke up) after a few days of casual conversation (in which she talks coldly towards me, btw). She also clearly stated she doesn't like talking to me anymore AND she hates me now. What do I do?
These 3 steps are based on simple psychological techniques that work extremely well after a breakup. It's not some mind tricks and cheap gimmicks that you will use to trick your ex into getting back together. If you are planning to trick your ex or force them into being with you, you are just going to end up in another miserable breakup. This guide will teach you how to start a new relationship with your ex; a relationship that actually has a chance of being a long lasting healthy relationship. Not the same old one which ended in this breakup.
If you feel that he is unable to give you the attention you need, perhaps it would be better to focus on moving on as he may not be right for you. However, if this is a temporary phase and you think that it would get better, then maybe giving both parties a break right now by doing no contact would be good since it allows for some breathing room and for him to focus on what he needs to do right now, while you figure out whether his lack of attention towards you is something you're able to accept.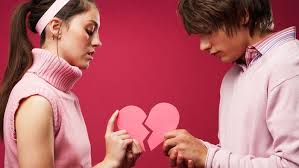 We've come full circle; at this point I can also tell you that if you've done everything possible to get back with your ex, if you've followed our advice diligently, if you've worked with a relationship expert and the one you love still isn't willing to make any compromises or sacrifices to also accommodate you and to make things work; then perhaps you should consider moving on and research how to get over a breakup because he or she probably wasn't right for you.
Luckily, the period of no contact will give you the time to put in place practices and structures to help you drop your stories and see things in a more positive light. Journaling, meditating, and yoga also helps. Maybe it sounds a little too new-age for you, but intense emotional experiences can send your thoughts into overdrive, so it's really important to try and find a stillness within and learn to quiet your mind, or at least slow it down a bit.
Hi, we work at same place and she sit just front of me so we see each other 100 times a day. Not able to apply no contact rule properly. Two months in no contact but not working as both are at same place. But whenever I text her in urgent no reply from her. In a month we will not be together, so should I wait to be apart when she will feel it or everything in her seems dead for me. I can't take her rigid nature of not texting back or receive emergency call. What she want. I am not well and can't focus on my personal life and career which is not good for me.

Swetnick also gave NBC News the names of four friends she said could corroborate her story. Snow said two of those people had not responded to requests for comment, a third was deceased and a fourth said he could not recall knowing Swetnick. Kavanaugh has called Swetnick's accusations a "joke," while Judge has said he "categorically" denies her claims.
Thank you so much for your comment, Nancy. It is important in interpersonal relationships to truly see both sides of the issue, and all to often people are so wrapped up in their own emotions and desires that they're unable to see outside of their own perspective. Coming to a mutual understanding is critical, not only to the reconciliation possibility or process, but also to self-esteem and moving on. Thank you for reading and for stopping by.
The weird part was when I had one guy leave me as soon as I had another he got jealous. He was so pissed he set his carpet on fire. I usally do the break ups but when he broke up I went with another guy I wasn't realy all that interested in. I basiclly went with him because I was bored. Needless to say it was interesting when his brother told me the guy was so pissed he set the carpet on fire, I told him the truth and we got back together. I'm not sure how long it lasted but he and I stayed friends after I broke up this time. The last I heard he had issues with his life. Oh well boys will be boys I wonder what Eric thinks of that.
Hello! So my ex boyfriend broke up with me officially 16 days ago. We're both 27, by the way. 10 days prior he told me that he needed time alone and that he was not in a good place. I was supposed to meet him that day (we live in different cities, but only one hour apart), and I asked if I could still come, or if he never wanted to see me again. He said that he never said that, but he would prefer not to see me for at least a few days. I texted him two days later saying that I understand and he should take his time and he responded with thank you xx. I did not reach out for 10 days and then I texted him asking him to tell me what was on his mind. He replied instantly and said that it's not my fault and that he feels he can not be in a relationship right now. I asked for an explanation and to tell me what was going on in his life, he said he didn't want to talk in detail, it was about the way he felt in general, work, the kid (he has an 8 year old son) and that I never did anything wrong. He apologised and I said take care. I never texted him, we met on tinder and had been dating for 5 months. I met his entire family, his close friends and he met mine. My birthday was two weeks before the break and he brought me a heart necklace with diamonds on it (it took him a while to find a present he liked), I know he has feelings for me, he said so himself, but I am so confused. A part of me says he will be back, another one feels he will not, I just don't know. Should I add his best friend's girlfriend on Facebook? She did tell me her Facebook, but then this happened and I did nothing. I know his friends and family like me. We were good together but the last time he was a bit distant.
In my career, many girls keep on mentioning either one of above issues to explain the reason for their breakup. It is very important to keep in mind that your relationship doesn't come to an end just because you said certain words or did something that lead to breakup. If your relationship with your ex boyfriend was base on solid foundation then few words or actions can't come over the long work you did before.
Now you need to see him and test his reaction when you contact him. A good way of contacting him without embarrassing both of you is to text him. You can invite him for a chat over coffee or something else that both of you enjoy. Your text to him should be casual. You need to be friendly, cheerful and respectful. A text will help you gauge his feelings towards you. If there is still a little strand of hope or you think there is still something between you, it is easier to contact him. You need to find out if he is over your breakup or he still needs some time away from you.
My name is Alli and I was with my boyfriend for about 4 years. He broke up with me almost 2 weeks ago because he found out I had been using his debit card to get my nails, buy clothes and also pay for my car. I never stole his card though. He would always give it to me on the weekends to go to the grocery store and buy booze if we were having people over. He makes a lot more money they I do so he never had an issue with it. He also gave me his PIN and trusted me. I honestly did not spend a lot but once he found out he kicked me out. At first I was so sad and still am but I now know what i did was beyond awful and a breach of trust. He did the right thing and I dont know if I will ever be able to forgive myself. He told me that he cares and loves me but If i truly care for him I will give him space and he will reach out when ready. I have no contacted him since then. I want to everyday but I know if I do then I am showing him I do not care about how he feels. He told his parents we are broken up but did not tell them what I did. I am very close with them by the way. He still has all of our pics up on social media and so do I and his parents. I was too ashamed to tell him I was falling behind on my car and embarrassed and thought he wouldn't want to be with me if he found out. I want to pay him back but he says its not about the money it is the trust. His good friend told me after a month to take him to dinner and show him everything I have accomplished (saving money and working on myself). He has handled this entire thing so classy because he could have told everyone what I did or told me to never reach out to him or that we are done forever but he didn't. I know you dont know me or him or us but I want to know what you think. We have never had any huge fights like this before or broken up. We are happy and have so much chemistry together. We both cried when I had to get my stuff and move back into my dads. I know it was very tough for him. Hes such a genuine, good guy that I dont want to lose him or his family. I hope what I did can be forgiven. Any insight or advice would be greatly appreciated. I have already been following the no contact rule. Just want to know how to win him back and show him I have changed because I really have been working on myself.
I am DR. EDIALE +2349066749709, from NIGERIA I'm one of the powerful spiritualist that offer both African and White witchcraft Spiritual spell as well as its removal. Contact me today for solution to the following: Making money with animals blood, Low sperm count, Hepatitis B, High blood pressure, Financial problems, Traveling issue, helping of students, political issues, Purification and Spirituality, promotion in your place of work, getting a new job with better pay, getting your ex back, winning court case, making your husband or wife yours forever, if you always have bad dreams, if you want women/men to run after you, If you want the fruit of the womb a child, if you want to be rich, if you want to tie your husband/wife to be yours forever, If you want to stop your Divorce, Marriage Spell, Miracle Spell, Beauty/ win a beauty pageant Spell, PROPHECY CHARM, Attraction Spell, Remove Sickness Spell, ELECTION WINNING SPELL, SUCCESS IN EXAMS SPELL, Charm to get who to love , Charm to make your business grow. Call I don't why is so difficult for you to follow the manager instructions enable you received the money. Call him now today +2349066749709 

Note also that therapy is virtually always more potent if the couple goes together for some of the sessions. Paulette, after initial reluctance, decided to schedule sessions with Peter's therapist as well.  They sometimes saw the therapist separately, and sometimes together which helped them to recognize and rectify the problematic patterns in their prior interactions.  When both partners participate in a process of growth, the odds zoom up that the outcome will be positive for both of them.  
So he moved out of my flat but he left the majority of his stuff here at my apartment. I went on a trip and I asked him to take his stuff from my place for good, he had 7 days for that. When I arrived home, nothing happened, his stuff were still here. During my holiday I didn't contact him, when he messaged me, I didn't respond him. When I was traveling home he messaged me like "we need to talk." I didn't know what could happened, so I replied with a simple "about what?" when he told me he didn't have the emotional strength to take his stuff and he also was worried about me that if something terrible happened to me or what? So I replied to his messages focusing on the context like "I'm gonna pack your stuff alone" and then he asked me if I need help with it, I answered him with a simple "no". So did I violated the "no contact rule" here? Can we consider all this as "emergency"? and also do you think I made "one of the biggest mistakes" by being too cold or rude? Please help me, I don't want to drive him away, I don't know what to do. :(
My girlfriend of almost 2 years just broke up with me. We were best friends and did everything together. I was emotionally supportive at most times and that was one of her biggest complaints. When she broke up with me she said it was because she was emotionally detached from me and that ive been un-supportive for too long. I went through the phase the first few days of panicking with nonstop calls and texts (then i found this). It has been really hard not to talk to her because we hung out every single day and talked non stop. There were definitely fights where we both got angry and said harsh things but we always sat down and resolved them. She told me she has no interest in talking to me. I would take her back in a heart beat though. She still has pictures of us on her social media and hasnt blocked me. She also said she still cares about me as a person but doesnt love me and wants me to not talk to her so we can both "move on and process the breakup". Shes also spent the last few days getting wasted with her friends. What do you think about my situation?
Español: recuperar a tu ex novio, Português: Reconquistar o seu Ex Namorado, Français: récupérer son ex petit‐ami, Italiano: Riconquistare un Ex, Deutsch: Den Exfreund zurückbekommen, Русский: вернуть бывшего парня, 中文: 让你的前男友回来, Čeština: Jak získat zpět svého bývalého přítele, Bahasa Indonesia: Mendapatkan Kembali Mantan Pacar Anda, Nederlands: Je ex vriendje weer terugkrijgen, العربية: استعادة حبيبك السابق, हिन्दी: अपने एक्स बॉयफ़्रेंड को वापस पाएँ, ไทย: กลับไปคืนดีกับแฟนหนุ่มคนเก่าของคุณ, Tiếng Việt: Khiến bạn trai cũ quay lại với bạn, 한국어: 헤어진 남자친구, 다시 잡는 법
When I didn't hear a response from him the next few days, I decided to text him. I said I missed him and asked what was going on since he didn't really give me an answer before. He responded that I was being mean to him and blaming him for everything and making fun of him. I had no idea where that had come from and when I asked him, he didn't really respond. I was so devastated.
Recover emotionally. You don't stand a chance of getting your ex back if you're not emotionally calm and controlled. Women dislike needy, clingy, desperate men - so you need to pull your own life together before attempting to draw her back into it. Like it or not, showing her that you can deal with life on your own will attract her back to you. That's because girls like men who are self-sufficient and independent. So go out to the gym, visit the movies with friends, or start an adventure. If you're having a great time, she'll want to be there with you.
Hello, me and my ex boyfriend recently broke up about a month ago. Currently I am trying the no contact rule, but it's impossible for me not to see him due to the fact we attend the same workplace. Also we share the same close friends, so sometimes when out with friends he's there and at parties, but we never speak at all during them. A few days after the break up, I wrote him a letter appolising and asking if we could be friends (I think this was a bad idea to do this and I got no reply or anything from him). Also I wrote in the letter that I was okay with his decision to break up, but I wasn't. In a few weeks I want to try and contact him and speak as friends. I would prefer to do this via text as he ignores every call, and as soon as he sees me in person he gets as far away as possible. I just don't know want to say to him after this no contact period, or how to get him to want to talk to me. Could you please help me or give me any advice at all. I would really really appreciate it and be really grateful. I would be so so thankful if anyone could help at all. My email is [email protected]
Hi Ceri. Have you picked up one of my ebooks as that is the best way to get your hands on a comprehensive blueprint on what you should do, when, why, and how and so much more? If not just go to my website Menu and click on products. You can learn more there. Meanwhile, its important you undergo some self healing and all my books, resources, and activities can teach you about that.
I managed to push him away he has now told me he needs time and space which is killing me inside… We also worked so well together but as soon as we were apart I would think he is cheating on me etc… I now I can see how stupid I was for bringing all the hurt and distrust into this relationship… I just hope I haven't lost him forever… How are you coping?
This is a good article. I probably broke some rules. My girlfriend broke with me three weeks ago, she blocked me from social media except from emails. We'd been emailing us but last night she told me that she wants to recover peace and happyness. I accept to prove her needy. We'd been together for four years. Hopefully in the no contact time she would miss me, as I do miss her. Today I sent her a text message with a flower, wishing her a good day and reminding that she is more beautiful than the flower. I would try the 30 days challenge.
Together for a year. Broke up back in January after a bad fight, and a string of tough times due to bad communication. I was sure that it wasn't meant to be, supported her through the heartbreak, continued daily contact, lunch dates, sex, but no sleepovers. After two months of this she decided she needed to move on. I was bummed but thought I knew what I was doing. She started going on a few dates and instantly linked up with a new guy (hoping a rebound). She even posted videos on Snapchat wearing a turned in claddagh ring after a month (very unlike her). A month after we cut ties, I realized I screwed up. I missed her so much, reflected for two weeks, came to a lot of conclusions about things I wasn't giving to the relationship, etc. I then Stupidly went into desperation mode. For a week I bombarded her with pleads of my love. What I learned and how it will be different etc. She was not receptive. Said it's time for me to move on, stop reaching out to her friends for advice, we're not getting back together she's happy and in a good place right now. I stupidly have already looked for very needy and realized I should've went no contact.
For the past five months I have been rebuilding attraction. Very successfully, I might add. It's been taking longer than expected, but the results have been good. We are at the point, or we WERE at the point (more on that in a bit) where we would be free for each other at any given time. We were texting and talking on the phone every single day, and seeing each other at least once a week. I had finally broken past the barrier where I can be as affectionate as I like, including little random pecks on the lips, and cuddling on the couch making out here and there during movies. We had sex for the first time again. It was great, and she responded well.
Get Your Ex Back In A Long Distance Relationship
He has been staying at his mom's house since the breakup. Everyone who knows us cannot believe what happened. They all say "love is dead!" and "I could have sworn he was the one"…. "You two were perfect for each other" and I am with them. I did think he was the one. He is one of the most amazing, kind, generous men that I have ever met. I truly believe that he is going through a funk and an early mid-life crisis. Then there is another part of me that believes that the man that I am in love with should love me through thick and thin. And if he doesn't, then he doesn't deserve me.
Sometimes guys will think they have just fallen head over heals for someone else.  But sometimes the truth is that it's not love, bit just pure sex.  So you may be wondering, how will I ever get my ex back if he is hooking up with some other girl.  Well, we are going to get into all that, but for now, just know that sometimes boyfriends will wander off either because they are lured away or that just have not yet learned that they are risking blowing up the good thing they have going with you.
To think you can "make" someone want to be with you is illusory and will only lead to suffering and disappointment. The most important tip here is to be fully in the moment and truly OK with whatever the outcome is.  Let me reiterate that. Being OK no matter the outcome is the single most beneficial advice I can offer. Fixating on your ex, secretly wishing that he comes back to you, or worrying that you won't be able to win him over will not be beneficial to you in the long run. 

How To Get Ex Boyfriend Back Fast



His trip changed matters drastically because for the first time in probably a long while, he had 3 weeks of breathing room and time to himself to look back on everything that has happened and realize it was more than he could handle/that he wasn't happy. Often, because we are so involved on a day to day basis, people don't have room to think about the relationship or their personal happiness when they're with their partners most of the time. The moment they are able to disconnect, they suddenly realize how suffocated they were feeling before, and start dreading to go back in. Even though you had already changed before the breakup, he wasn't around to see the change at that point and was still stuck with the perception of how you were before he left. Continue with implementing those changes in your life for now, and give him some breathing room first before reaching out again.
Today I asked if I could call him to ask him about a few things I know he knows much about and likes. . He said yes and I called. He was a bit on edge at first but then we talked like we did before breakup and he was talking about some improvements he had done in his apartment and that he's waiting to get accepted to school etc. it was a nice talk, after a while asked him if I could come over some day to pick up my last stuff at his apartment and that's when it escalated. He got upset, wondering why I hadn't said something about those stuff before and why I was asking for them now and if I wanted my things I could pick them up outside his door when he's not at home. I tried to calm him down, and we agreed that he would contact me when I could come and get the things. The call didn't end... well according to plan. What should I do? I have also asked him twice before in texts if we could catch up for a coffee at some point,: He has been positive and said "well I'm busy today but maybe another day" or "I'm busy right now but another time? let's talk about later."
Develop a playful sense of humor. What do girls say they look for most in guys? A sense of humor and a playful attitude These two traits are attractive because they tell other people that we're youthful and not aggressive. So learn a few jokes if you can (friends are always good to try them out on) and keep the ones that work and throw away the ones that don't. Learn to make fun of yourself a little, in a confident way — not a mopey way. And, for goodness sake, be playful, especially when you're around her. Tease her lovingly, or play a small prank on a friend. You'll notice the difference in her.
I'm sure that you've heard the saying the grass is always greener on the other side of the fence quite a few times before. It is very very relevant to love and relationships as well. After being with someone for a long time it is easy to be tempted by something new or to get bored! Don't fall into the trap of thinking that you can easily find someone better!
I was in 2 years long relationship with my ex, including one year of long distance. He broke up with me 3 months ago saying he is not ready for commitment and settle in one year because it was supposed to be one year longer the long distance relationship. We had some fights lately, due to lack of contact it was hard to catch him, I wasnt my best too I was picking on him sometimes when it was no needed. I tried to win him back but he didnt want to. We dont speak for over a month now and soon will be my birthday. I find out on social media that he is licking some girls face and that they are cooking together. What should I do? Can I still win him back? I know what mistakes I made and I was in process of chagning myself but I dont know if should I reach to him? What was the actual reason, he said he is not ready but he is clearly making connection with this girl.

So since the last meet up at his apartment. I left him alone. 6 days after not reaching out to him and trying to do the NC. He texts me late at night while I'm out with friends saying he misses me and if I could come over. I was dumb and called him an hour after I received the text and ask him why he wanted me over and if he was drunk. He said no that he had honestly just woken up and that he didn't realize how late it was that he missed me and if I could come. I asked for what and he said to talk. I got my hopes up thinking he was gonna give me answer to thinking about us and giving us a chance. I further asked him what he wanted to talk about and then he became vague. Then I felt like it was just a late night booty call and told him that I wasn't that type of girl and to not treat me as one. He then continued to ask if I would come over that we could talk but never said what about. He then was like forget it's a bad idea and maybe we could tomorrow instead. I told him I was busy tomorrow but I'll see. Tomorrow came and by the evening I texted him like an idiot I feel if he still wanted to talk and he was like it's not a good idea, I'm sorry. I replied with I guess we know why you really texted last night and he stop replying after that. What do I do now? I want him but then again now I feel like I shouldn't
He opened an instagram account, which he never did before and it really feels like I lost all chances Ive ever had. His life is going great. He's rebuilding himself and really succeeds at everything. He has so much girls around him now and I am the last thing he could ever think about. I tried to text him since, tried to send some "positive texts" to remind him of how great it was, but he went really cold and distant. I am really despaired. It has been already 3 months. Our birthdays are coming. Mine is on the 31st August and his on september 1st. And I just feel so crushed. I have no idea how am i going to spend it... While hes gonna go with all his friends which hate me and are so happy we broke up!
Hi there, I have been reading tons of advice you guys offer to permanently get your ex back and recently me and my ex broke up 1 year and 8 months into the relationship. We broke up because she said that I didn't love myself, which I realize this now because I had so many insecurities that caused the energy between us to go downhill with my jealousy, trust issues, and depression. I realize all of mistakes now but the 1st week after our breakup I was super needy and desperate, I would contact her and make up lies to just see what she was doing and just to talk to her. I have recently started the no contact with her hoping that maybe she will miss me when she is wondering what I am up to. She told me that I need to move on and just do things that I wouldn't be able to do in relationship such as flirt with other girls, go to certain type of parties, talk to my friends constantly and to just have fun period. She says she has faith with us but she has no idea when she will feel ready to go back into a relationship with me. She also said I have to move on and let go and come back when I have a chance, "To let the bird fly away and if it's meant to be then the bird will fly back." I am just worried because from the looks of it she has already moved on, went to three parties already, and I know she is talking to this guy. I accept that she is doing all of this because I know she just wants to have fun because I used to be manipulative and controlling. I know all of my mistakes now and during this no contact period I want to work on myself and love myself. I accept the fact that if my ex don't want to get back together that I shouldn't sweat about it because I will find someone else, but she has made such a huge impact in my life that I just simply choose to be with her. She simply made me happy but I didn't make her happy. What could I do to fix all of this and perhaps start a new relationship in the future. I wont see her for 8 months because I will be in the army then after that I will be attending the same college as her. I hope that by the time I come back she will be single and had the fun she wanted to have so I can talk to her about giving us another chance. Thank you for you time.
Get Ex Back Valentine's Day
Sometimes absence makes the heart grow fonder—but other times, it causes that heart to seek out another man. Bottom line: Don't call first. "Try sending a sweet text, not one that will make her think you're looking for a booty call," says dating expert Julie Spira. "Think about something that you shared together that might warm her heart." Example: Was listening to the radio and heard that Coldplay song. Brought back memories of the concert together. Hope you're doing great. If she responds, she may be open to rekindling the spark. And if she responds with an "Ew, WTF," proceed to step two.
With the release of our new program called How She Wins Him Back, we are giving away the ebook version for FREE! Why? For no other reason than we want you to understand these 4-steps. Because these 4-steps are the missing ingredients that cause men to either go "all in" with you. And without the BIG FOUR, men are wishy-washy. Either they go off and try to find another woman. Or they ghost you… not texting you back or calling you back for weeks or even months!
I dated my ex for 4 years. We studied in the same campus and moved together to another campus to pursue our studies. The moment we came into our new campus, my ex's behaviour changed. He told me he wants to break up. A week later I found that he was with another girl from the same campus and I did nothing but just left it. A month later he came telling me that he wanted me back and I said ok, we got back together. I even asked him the reason behind his break up with the other girl and he told me that the girl isn't sincere and honest to him as I were to him. She even tried cheating on him. Months later again, he came telling me that he was confuse about our relationship and so on. We broke up again and he went back to the same girl again. Every time I confronted him about this issue, the only thing he tells me is that his feelings towards me changed and he wanted me to move on. It's been 2 months now since he is with the other girl now. Last week when I saw him, he cried to me saying that he loves me still but his feelings of being together with me was not there anymore instead it was there for the other girl. He told me to move on and no to wait for him. He said he wants to be with the other girl now. I asked him why does he want that girl so badly when she wasn't good enough and sincere to him and he replied me that the girl changed now. She is much open and honest to me now about everything that is happening in her life. All I could reply to him was Goodluck. His current girlfriend told him to block me in Whatsapp and he did but he still keeps me in his Facebook and Instagram. I'm confused by his actions. Can you help?
Don't put too much pressure on yourself. Though you should avoid making the same mistakes, if you're constantly obsessing over not making them, you won't be able to enjoy the relationship. Just have fun and try not to think about it too much unless you're having a conflict. If you're so worried that you'll lose him again every step you take, you won't be able to live in the moment.
Omg I've been doing everything the wrong way. I moved out of m bf's after we got in big argument cause I got home from work late. When I was actually at my therapist office asking for advice how to communicate better with my ex. Long story short, he got mad cause I deleted text messages that day. Ever since moving out he has "trust issue" so it's been up and down. This is the longest we've gone without communicating or hanging out. I feel like he feels he has me so secure. I also have the messages he got so mad that i deleted i tried to show them to him but he won't see them, I think he knows he over reacted and doesn't want to see he was wrong. Sometimes i feel like just sending him the messages.. should i?
Work on your self-esteem. If you struggle with neediness, you're probably a little lacking in the self-esteem department. You might be looking for your ex to make you feel better about yourself, but the fact is that you are the only person who can really do that. You shouldn't base your happiness on someone else. It makes them feel guilty, obligated and eventually, resentful towards you.
Hi me and my broke up 3 days ago and we been together for 1 year and it was my fault cause I kept getting mad. He told me his going to his friends house because we both woke up early to go to boxing class. And I told him we can go to his house instead and rest. But he didn't want to and I kept getting mad and said no your staying here and he still left and went inside and I kept knocking trying to tell him to come here when he did he said he was breaking up with me and I slapped him because I was mad. We're still talking and we hang out still but he doesn't want to be with again but he told me he still loves me. I'm not ready for us to be over even his mom told me not to give up. I just need help getting him back because I love him. Any advice on what I should do. Because I'm no n US. I just need help
To improve your self-esteem, concentrate on your strengths in all areas: emotional, social, talents and skills, appearance, and any others that are important to you. For example, you might have natural empathy, the ability to make people feel understood, a talent for baking, and gorgeous hair. Focusing on the positive and ignoring the negative can help you to feel adequate and valuable as an individual, especially when you connect the best parts of yourself to helping others.[9] If you feel useless, make yourself useful! Take your natural empathy and talent for baking and bake some fresh cookies for your elderly neighbors.
Heres the thing, I had been an addict for the last 7 years, and I hid it from everyone, especially him. But it dominated my life and I know that it affected how his feelings developed. I wouldn't spend the night at his place bc i need to come home and get high. I would show up late to things bc I would be getting high until the very last second. Addicts don't care about anyone but themselves, and I never put in the effort to making him happy. He never knew how bad it was, and I don't think he even knows how it affected the relationship, but I do.
Right now, I'm going through the exact same thing. My ex broke up with me after he lost his father. We were together 3 years and lived together for just over 2 years. I love the idea of your relationship is what it is right now regardless of a title because that's exactly how it is for us right now and I see how my being happy and poaitive now has made a huge change in how we interact with one another. My plan is to go on the market and really be open to what life has to bring my way, even if it's not my ex in the future.
I have to admit I have been doing all this ever since the last time u email me, not only you but my closest friends told me the same thing and I still didn't listen until yesterday I had a conversation with two people I trust the most and remember what he said and did and decided that that was it. Sadly I still see him at work but I will listen and follow everyone's advice. Finally!! ????????
Can My Ex Boyfriend Get Joint Custody
All of the crying, Instagram stalking, begging, analyzing, gossiping, playing detective, pleading and bargaining will get you nowhere and the pity and empathy that you are after will never happen. It turns men off, WAAYYYY off to know that you have such little confidence and such a minuscule life that you're obsessed with their every move and obsessed with losing them. Men want to feel wanted, not psychotically needed. Beating yourself up is not going to help you either. Are you listening? Either make the mistakes that I've made in the past or wake the hell up and give this emotionally unavailable f*cktard a run for his money.
I begged and pleaded with my ex to not let me go the day he broke up with me. Even told him I couldn't live without him. W-T-F!!!!!! But when I finally got in my car to leave (for the second time), I was in shock (disgust, humiliated, sick…) that I could have done that. To give you perspective on why I was in shock: during the breakup he said, and I quote, "It was your actions that led us to this." "YOU ARE HERE TO HELP ME! AND I HAVE TWO KIDS!" (Adult kids mind you. This was responding to the fact that I stopped being their f-ING maid). "You don't even take very good care of your dogs." All of these things were said with the, all too familiar, condescending, disgusted, nasty look on his face, twisting words and making everything my fault. Oh, there were a lot more comments like that during our breakup (and consistent throughout our relationship) but those have stayed with me the most.
At this point, any negative feelings or opinions your ex had have most likely dissipated. He's forgotten about the bad times, about the fights, about what went wrong. Human beings have a tendency to idealize the past. So once you're "past," he will only remember the good stuff and the bad stuff will drift further into the recesses of his mind. And it won't be long before he starts to wonder what you're up to…
At this point, any negative feelings or opinions your ex had have most likely dissipated. He's forgotten about the bad times, about the fights, about what went wrong. Human beings have a tendency to idealize the past. So once you're "past," he will only remember the good stuff and the bad stuff will drift further into the recesses of his mind. And it won't be long before he starts to wonder what you're up to…
This applies to your past relationship during arguments or conflicts that you may have gotten into, to the actual breakup, but also moving forward while trying to win back their heart. In order to really understand what your ex felt or feels and to come up with the right approach to connect and touch their heart you will need consider the 360 degree approach
I know you feel hurt and you probably feel worthless right now because feel like your ex doesn't want you. You are eager to feel loved and hopefully 'My ex will know that I'm in another relationship and my ex will feel jealous, and will beg to come back.' STOP. That's not self-love. That's called my-ex-is-still-the-center-of-my-universe. Everything you do is because you want to get your ex back. But actually, everything you do from now on, should be focused on yourself.