Even if you want to win her back, you're going to have to accept and process the breakup either way because it's unlikely that you'll win her back simply by being the same person as you were. The panicking and desperate behaviors also would have made her feel more strongly about the breakup, and you're going to need to give both parties space right now. Go into no contact and process your emotions, follow the guidelines in our articles, before reaching out to her again.
Me and my ex, We've broken up for about a month now and yes, i have been acting crazy and doing all the things i wasn't suppose to be doing. We dated for 7 months and it's the longest relationship we've both been in. I didn't treat him the best-emotionally and we have broken up so many times but gotten back together but this time he said we aren't getting back together and nothing can change it. Our relationship is sorta like Romeo and Juliet. His parents don't like me and my parents don't like him. I really want him back for good this time but after reading all the things to do i realized that I've been doing it wrong that's why he's not sad and he's moved on to another girl. (a girl i was always jealous of and didn't like, he knew this) i realized that it's because i haven't given him a break up yet. I've told him i loved him, I've begged him to come back. i haven't let him feel the break up yet. But even so, i feel like nothing is going to get him back to me. I'm going to try the no contact rule but the thing is i need to see him at work. What should i do?
Is it appropriate to post or allow friend to post pictures in my social media like FB of me with another male?? even if we are friends but it can come across as more then friends. Is been 3 months that my on-off boyfriend of 4 yrs left the house we share for the 3 years, his excuses was that I would be better without him, is not the first time he leaves but I had been the one who always reach out to him and "convince him to come back", I want different results so is been 2 weeks that I staring applying the no contact method and he has not contact me either.
hi kevin..my ex broke up with me after 5 years that we've been together. it has been 3 months since she left, i have been chasing her since then but now i want to do NO CONTACT. do i still have a chance after every i did to chase her? i became needy, desperate and insecure before we broke up because i was working abroad, when i arrived home she broke up with me and i was devastated because i haven't seen her for 7 months. i tried to chase her but she ignored me all the time. i left my country again to work, I tried to send her messages when I left. she's responding but she's acting cold and trying to avoid me. now i decided to do the no contact, do i still have a chance to win her back??
There's always a chance to win her back, especially when it comes to matters of the heart. Spend this time focusing on yourself and improving aspects of your life that can be worked on, essentially, become an improved version of yourself. Regaining her trust is definitely no easy task, but as long as you are consistent in your effort and the relationship she shared with you was a meaningful one, there's always a possibility where she comes around.
If he has met a rebound, he would care less instead about you coming to pick your things, but the fact that he reacted this way means there's a hint of feelings remaining (whether it's positive or negative is yet to be determined) and does not seem ready to face you yet. Perhaps continue to keep things on a casual note, and subsequently first address the relationship and why it failed before proceeding with collecting your stuff or meeting him.
How To Get Your Ex Boyfriend Back From His Ex Girlfriend
It could simply be an ongoing dilemma or conflict she's facing between thinking of you and wanting to move on, resulting in her sudden actions of deleting you off social media so as to not be reminded. If you've reached out since no contact and this is her given response, it might be a good idea to actually give her a little more space before trying to reach out again.
Hi Desireen. Nope…you are not crazy! You just want to figure out how to make things feel better for yourself and improve your chances. Its OK that you may have made some mistakes. He made plenty to. We all do. What matters is going forward and what you do. So its good to have an ex recovery plan, both for yourself and also doing things to optimize your chances of getting your ex back. My program is all about that. Go to my site's home page to learn more about my ebooks, tools, resources, and many other things!
You know something is wrong if you are always crying or feeling bad about what has happened and you can quite get over it.  You also know it can be frustrating when you can seem to figure out what to text or what to say to your ex bf.  Well, the solution is you can join my Private Facebook Support Group and/or pick up your copy of the Texting Bible and get the emotional support and answers your need.
my ex and i met 2 years ago. as with most relationships we started off really well, it was intense and passionate and we were really close emotionally and physically. we are gay, in a long distance relationship, we live about 4 hours apart which actually worked well for us. cos he's busy with college and i'm busy with work and we meet about once or twice a month either in his city or in my city.
my relationship was of 2.5 years.its been two months(breakup).reason was that i was saying him to take breakup because he was busy two three days.it was like three breakups in a week and then patchups becuz of me.i was always do this brkup dialouge when i was quarrelling with him.this time it gets serious.he is saying that there are 6-7 years to our marriage.it cannot get to the marriage like this.i am also an introvert type.this is also a little problem.my relation is long distant.we didnt meet.means breakup was on watsapp.

My ex and I of 4 years had only ever dated each other, neither of us ever dated anyone before we met eachother. I was always satisfied with this and I love her very much, I never saw the need to try new people because I was very happy with her. But 3 years into our relationship she told me she was scared of never experiencing anyone else, and at 4 years, she found herself attracted to one of her guy friends. She decided it would be best for us to break up so she and I could try new people, I believe this decision was also influenced by this friend of hers who is now her new boyfriend. Should I try to get her back or just let things play out as they will (the whole "if it's meant to be than it's meant to be" mentality)? Maybe this is best for the two of us, but at the same I love her a lot and planned on staying with her forever. I don't know if I should try to get her back, or just go out and experience new people and let the cards fall where they will with her and I.
That being said, and long story short, my temper got the better of me when I started feeling neglected... again. I'm not proud of this, I am ashamed. I acted the same way I would act before. I was so certain I had left that part go during no contact. I know the whole point of no contact period is to work on myself and I did! I swear. Apparently it wasn't enough? I'm not sure. But after being affectionate, cuddling, sex, the openness of sharing everything, to all of a sudden seeing her so distant again, I guess I just panicked. She was as she was when we were about to break up. NO EXCUSES. I fucked up, plain and simple.
Sometimes guys will think they have just fallen head over heals for someone else.  But sometimes the truth is that it's not love, bit just pure sex.  So you may be wondering, how will I ever get my ex back if he is hooking up with some other girl.  Well, we are going to get into all that, but for now, just know that sometimes boyfriends will wander off either because they are lured away or that just have not yet learned that they are risking blowing up the good thing they have going with you.
Dark Science To Get Ex Back
Think about why you want him back. Breakups are never easy, even when the relationship was not a good fit. For this reason, it's crucial to think about your motives for wanting to get your boyfriend back. If you want to get back together because you are sad or lonely or don't like being single, you should probably reconsider. Just because you miss your ex does not mean you should be with him. These feelings will go away eventually, although it may take some time. If you want to get back together because you genuinely care for your ex and you can see yourself having a future with him, then go ahead and try to get him back![2]
Hi Lauren... Please please help me My ex broke up with me three weeks ago. After the break up I begged him for two days. Then I did no contact for a week and tried to reconcile which lead to me begging again for two days when he said no. So now I have done a no contact for two weeks . He hasn't been in touch with me since. I am worried he may never get in touch again. It is a long distance relationship and difficult to go and see him anytime. Why did we break up? We argued about something...he ignored me for few days then when we spoke I basically shouted at him for ignoring me we then got into a massive row and said things back and forth which resulted in him saying 'I can't do this anymore it's over,' Lauren, we had broken up before and it took us six months to get back together because in that six months we were both going back and forth, when he was ignoring me I wasn't and when I was ignoring him he wasn't, we went back and forth like this for a while until eventually we both just kissed and made up and it was all good for a month until the next row. I feel that when we are together we never argue but when we talk on the phone we argue. I explained this to him, but he doesn't seem to listen or care about how good we are and does not wanna work on this relationship anymore. Please advise what I can do.... ...
My ex and I were together for 7 years. In the first year, he looked at some messages and caught me messing around. But i was a kid (19) and we moved past it, it meant nothing. we've been so happy since then, and i never fooled around ever again. i fell in love with my boyfriend so hard. fast forward 6 years to now, he randomly looked at my chat with a friend while we were in a fight (i know hes never done this, not sure what prompted him to do it this time. everything happens for a reason tho bc this was the first time i had some scandalous stuff in my messages.) my messages showed my recent dumb move, i was pulling this crazy long trick on a friend (it spiraled out of control, i lied about details etc...) saying i was cheating when i wasnt. the lies were elaborate and stupid, where i talked about hooking up with someone when i havent even looked in anyone else's direction in reality. (it's silly i know, but my therapist said it has a lot to do with the meds i was on for adhd recently.) anyways, my boyfriend saw this stuff, and told me i have serious issues and that he cant trust me anymore. has told me to get lost for life. doesnt even wanna talk about it. hes oddly very calm and has told me he wont be changing his mind, this is the end and i should really move on because he is well on his way. we broke up and i did everything based on my emotions, send texts, emails, letters, and begged at his place. he told me if i dont stop he's gonna call the cops, and that none of my crying or begging has any effect on him anymore. he says he thought about what happened and he deserves better and wants to move on. ive been getting help and i really would do anything to have him back. i sent a final 8 pg letter yesterday explaining that i am not a cheater, or a liar, or crazy, and that im getting therapy and making changes in my life, and that i would like to speak to him again when i am better. he texted me saying, "good for you. i hope you make changes and i know you will make someone else happy in this life once u do that. im not changing my mind unfortunately, i wish you nothing but the best, please move on." it broke my heart. we are good together. i don't know how he easily moved on so quick, but we both know he can. he's a mature, principaled man. i'd like to do NC, but I dont want him to move on for good during NC. i know he's trying to cut me out of his life bc he's done with me. but i dont want to lose him forever. hes the love of my life. He loved me and treated me amazing. what do you think i should do?
Recover emotionally. You don't stand a chance of getting your ex back if you're not emotionally calm and controlled. Women dislike needy, clingy, desperate men - so you need to pull your own life together before attempting to draw her back into it. Like it or not, showing her that you can deal with life on your own will attract her back to you. That's because girls like men who are self-sufficient and independent. So go out to the gym, visit the movies with friends, or start an adventure. If you're having a great time, she'll want to be there with you.
It may not be possible at the start, especially when the breakup was recent and memories of the relationship are still filled in both party's heads. He could be contacting because he misses you to a certain extent but is conflicted and distracted by his new relationship, resulting in him acting this way towards you. Depending on how recent, I would suggest going into NC for now to give each other some space first.
Love Spell To Get Ex Back
This is the same article ,same exact wording they they tell guys I find it b.s just switching the word him to her. Guys like to be chased unless they found someone they like more and if they like them back . Then they don't really care what you do I'm assuming girls are the same. It's a sad world chase catch get bored and release I find this more common for women to get bored and move on. Or cheat and stay in the relationship and keep cheating on the side . They stay married or with someone for benefits of the man's provisions
I wouldn't recommend you get your hopes up simply based on this, as there's a chance that he just hadn't gotten around to it yet. Reading too much into the little things and getting your hopes up may result in your disappoint when it turns out to not be the case, and may even accelerate his actions (i.e getting rid of the things) if you bring it up.
Long distance relationship, We dead-loved each other for one year and then I broke up. She left immediately and I missed her for two weeks and texted back. Three months I didnt care, She kept texting and called. slowly she came up with this breakup thing. All of a sudden she declared breakup and I couldnt digest it. I begged her for 2 weeks. Will she get back? How long should I wait?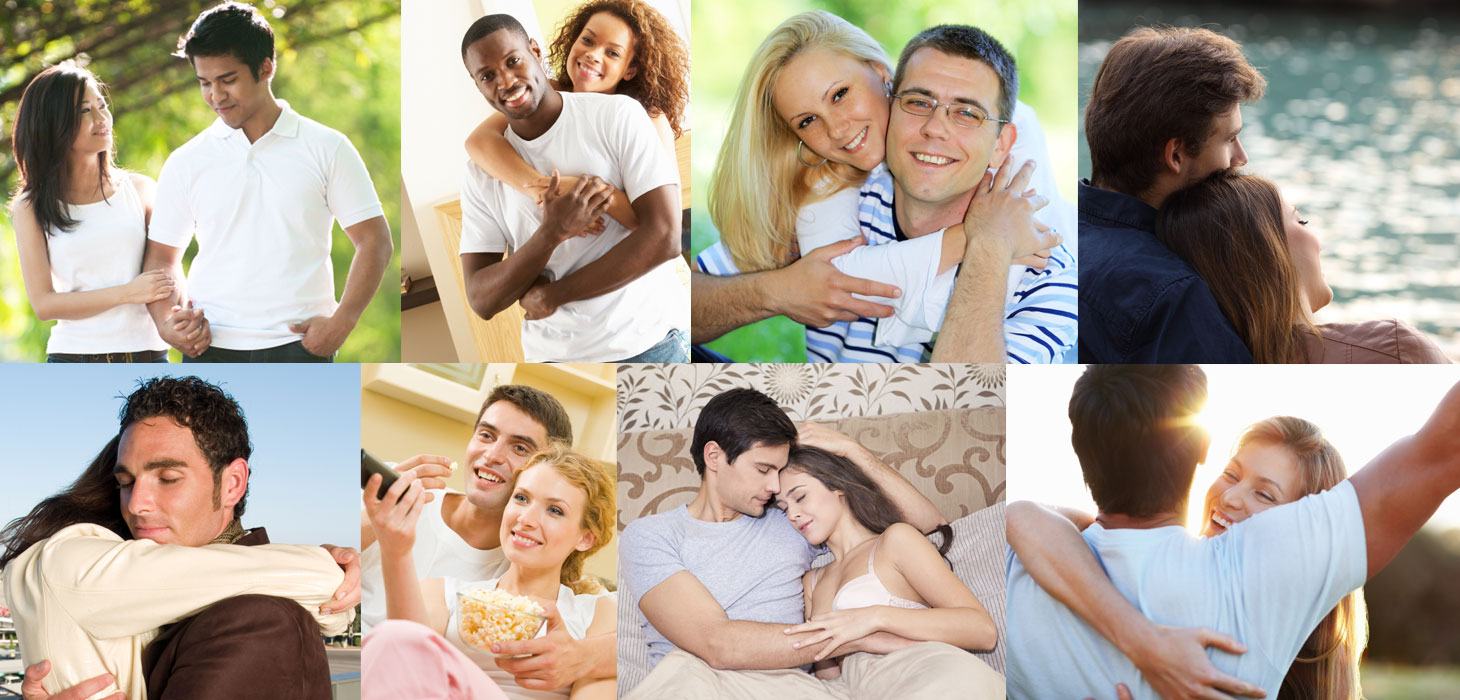 The best way to optimize your chances of getting your ex bf back is to become Ungettable Girl.  You want to increase your value in his eyes and also make it difficult for him to reach you, talk to you, and see you.  This is just a small part of becoming the Ungettable Girl.  It's also about making yourself beautiful in his eyes from afar.  He can see you, but now it is at a distance (through Snap chat, Facebook, etc).   Slowly over time, your ex boyfriend will crave you and you will do things to ensure that he feels that craving every day by using little jealousy ploys and rumors and chance encounters.  Your ex boyfriend loves nothing more than a good chase – so give him one.

Get Ex Back Book
Why is this the easiest? Well it doesn't have as many core problems as other circumstances, like for instance getting a girl back from another guy. That's harder. You only broke up due to distance, meaning that the attraction she feels for you is still present. In fact it might even have increased, since women get off on desiring what they can't have (you). Even if it seems impossible, it can be done.
I wish i was strong enough to follow these steps. I feel so lost. My fiance cheated & got her pregnant, right after i miscarried. I didnt even know i was pregnant & when it happened I had just found out about her & she was 4months along. He says he loves me & was stupid & ruined everything & i deserve better,but he has no choice but to stay with her to raise the baby even if he doesnt want to. He says its life & he has to deal with his mistakes. I can never be with him but we have known each other for over 20 yrs & i miss my friend, he wont talk to me & the last time we did he looked at the ground the whole time, just saying hes a pc of crap & he ruined our life & our family. I know hes unhappy, i can feel it in my soul & im sure everyone thonks im nuts, but i honestly believe hes hating his life. I love him so much & i can never be with him again after such betrayal but will he ever forgive himsrlf & come back, i miss my friend so much & it hurts me to know hes unhappy & its very painful he wont talk to me.

Hi me and my boyfriend of 9 months just broke up. It was an out of the blue break up that left me confused and shocked. Everything seemed good to me we had only gotten into one disagreement the whole time we were together. But our relationship was hard. He worked the graveyard shift so we only got to see each other on the weekend. During the week our schedules were opposite. When I worked he slept and vis versa. So we would try to communicate as much as we could right before the other one would go to work. He met my family enjoyed time with. Literally was hanging out with them the weekend before and out of the blue one night he told me we should break up. That he felt like he couldn't be the boyfriend I needed and that he felt we hit a Plateau. That he felt that he should be feeling a certain way by now but wasn't. I.e. his longest relationship was 8 months before me and he's 36. I miss him and want him back I don't understand why this happened out of no where.
It may not be possible at the start, especially when the breakup was recent and memories of the relationship are still filled in both party's heads. He could be contacting because he misses you to a certain extent but is conflicted and distracted by his new relationship, resulting in him acting this way towards you. Depending on how recent, I would suggest going into NC for now to give each other some space first.
How To Get Your Ex Boyfriend Interested In You Again
Hi, my ex broke up with me a while ago. We went full no contact for about 8 weeks and then he finally texted me to catch up. We talked for about a month, hooked up a couple times, and he was treating/talking to me as if we were a couple. I want to get back together. So I've told him I still have feelings for him and eventually want to get back together. I know he still has feelings for me but he says he doesn't know what he wants (We're also doing long distance so this is a big reason of why he doesn't know). I told him a week ago I can't be just friends anymore so I went into no contact again. Was this the right move? I want him to realize he does want to get back together and be more that friends. Should I have just stayed friends and waited? Or was it smart to go no contact again!!
Get Ex Boyfriend Back From New Girlfriend
Hi there, I have been reading tons of advice you guys offer to permanently get your ex back and recently me and my ex broke up 1 year and 8 months into the relationship. We broke up because she said that I didn't love myself, which I realize this now because I had so many insecurities that caused the energy between us to go downhill with my jealousy, trust issues, and depression. I realize all of mistakes now but the 1st week after our breakup I was super needy and desperate, I would contact her and make up lies to just see what she was doing and just to talk to her. I have recently started the no contact with her hoping that maybe she will miss me when she is wondering what I am up to. She told me that I need to move on and just do things that I wouldn't be able to do in relationship such as flirt with other girls, go to certain type of parties, talk to my friends constantly and to just have fun period. She says she has faith with us but she has no idea when she will feel ready to go back into a relationship with me. She also said I have to move on and let go and come back when I have a chance, "To let the bird fly away and if it's meant to be then the bird will fly back." I am just worried because from the looks of it she has already moved on, went to three parties already, and I know she is talking to this guy. I accept that she is doing all of this because I know she just wants to have fun because I used to be manipulative and controlling. I know all of my mistakes now and during this no contact period I want to work on myself and love myself. I accept the fact that if my ex don't want to get back together that I shouldn't sweat about it because I will find someone else, but she has made such a huge impact in my life that I just simply choose to be with her. She simply made me happy but I didn't make her happy. What could I do to fix all of this and perhaps start a new relationship in the future. I wont see her for 8 months because I will be in the army then after that I will be attending the same college as her. I hope that by the time I come back she will be single and had the fun she wanted to have so I can talk to her about giving us another chance. Thank you for you time.
Get Ex Back Valentine's Day
And after that again in 5th month i brought this love topic and he said not looking for anything serious. And after that for 1 week i didn't use to chat with him and use to reply for his good morning and good night messages that's it apart from did not chatted and on one day he pinged me and said you became normal and sorry for the cause.and that night he shared his party pictures.And next two days we chatted just normal and after that one day both did not chatted and next day he greeted with good morning and good night messages and after that for 2 days i didn't replied to him. And next day i replied and he said was wondering why i was not replied to him. And after that he was normal behaved as if he has lost interest in me.
Get Ex Boyfriend Zone
We often hear men want only sex in the relationship but sex is not the only thing that man wants from his girlfriend or wife. Respect, interest and admiration are important more than sex for every man in the relationship. Many times men don't tell truth about why he is quitting the relationship – this is mainly because he doesn't want to see reaction from his girlfriend. In simple words, he doesn't want to hurt you by telling you truth about why he is quitting relationship.
One additional thought. You might want to check out my post on infusing your interactions with positivity. It's not just moths that are drawn to light. See http://www.psychologytoday.com/blog/resolution-not-conflict/201207/10-ways-radiate-positivity-and-be-attractive. Maximize the positives in your interactions, delete the negatives like criticism or irritated emotions, and the odds will be likely to shift in your favor.
It is sad to see there are 60% relationships in America that ends up in divorce. Therefore, my main objective of creating this website is to help all women in understanding the inner working of male psychology. The cutting-edge techniques you discover in this website will not only help you in getting your ex boyfriend back but also help you in making your relationship stronger than ever before.
This is such garbage. Look at what you've written: you must be tremendously happy being single with all your options open, so you can find a guy to get tied down with which will make you tremendously happy. Forget this obsession with 'happiness', it is a magazine-culture poisonous idea. Accept that you will go through misery after a breakup, if you lived them, but that you will heal. Take it from me, many guys cannot stand these 'perfectly happy' women, they can smell a rat a mile off and know it's fake. Guys realise there is pain in life, and that women go through it as much as they do.
Get Your Ex Back Using Social Media
As he saw the impact of his new listening skills Peter all the more conscientiously dug into learning all he could from his relationship skills book, workbook and online program.  He realized that prior to the relationship breakup he had had no idea of what a high-skilled activity sustaining a loving partnership was.  Now that he understood the potency of collaborative dialogue, conflict resolution and emotional self-regulation skills he studied intensely every night as if he was preparing for exams.
There is usually an underlying reason for his sudden change in his behavior. It's something you may have to figure out if you want to win him back, and if it's something that can be resolved or not. Often, it may be a sudden incident or stress in a person's life that causes them to act this way. There's also a chance that a third party may have been involved, as these are among the common reasons for someone to break up with their partners.
Best Tactic To Get Ex Back
My god, you have described men to a 't'! Any man that's rotunda having had a lot of ego & the truth is they are pussycsts underneath! Thankyou for this – it's saved my heart as it's reminded me of everything I already know but sealed it, no empathy and heart break after being left with our tiny baby after being very in love or atleast I thought we were! Apparently he wants to 'be free' and not be ' tied down'! Says he doesn't love me, never did but tried! I'm a fairly ok attractive woman (just so you don't think he pulled out bcs I have one leg or something) so much so that he begged me to get a tattoo of his initials as he loved me so much! but I pulled out. How does that work then????am mans madly in love with you, sees you vulnerable and kegs it! Nice ?
3. One last thing before asking him out: Figure out whether he's single. If he doesn't list his relationship status online, check out his Facebook photos to see whether the same girl reappears in various cozy poses with him. Or you can subtly feel him out by asking, in a Facebook message or e-mail, about old friends you both had, and then segue into a conversation about his personal life in general. Hopefully his love sitch will come up.
hi,my girlfriend of 5 years broke up with me about 2 weeks ago..we had a very close/ steady and intimate relationship. we are staying quite far from each onther but we have manage to keep our relationship on track. she is a very active person and was selected to participate in a choir. They went to another city for 3 weeks and during that time we had an argument and someone saw the crack and got close to her. She just send me an sms saying we over and that she moved on with her life..I re aly love my girlfriend and i did everythng wrong on getting her back..besides the distance between us, i cannot handle this situation...please help me on getting my girlfriend back. Besides being boyfriend and girlfriend, we were friends.We shared everythng and i mean everthing.She was the first person i call in the morning and the last one when we go to bed at night.
Throughout the month of March, my other co-workers started to bring their friendship to my attention (which didn't help my feeling of jealousy). It even went so far as our boss (and friend) pulling him into his office to tell him that it was not ok how much of his free time he was spending with this girl and how bad it looked. In my ex's eyes, this just made it worse. It is like when you tell a kid not to eat a piece of candy, all they want to do is to then eat the piece of candy. Now, I am not the kind of girl to tell someone who they can and cannot be friends with. But when that person is a good looking single girl who follows you around like a puppy dog and showers you with attention. Yes, that is going to bother me. Especially when she does it in front of you. And yes, it is hard to hold the jealousy back sometimes. He could see that I was uncomfortable. But really, he shouldn't have put me in the situations in the first place. And still, he made me feel as though it was my fault that I was having these feelings…
Hi. I'm currently on day 14 of no contact. And my ex has started a conversation for the third time in these two weeks. I keep the conversation short and unemotional like a friendly acquaintance. As stated by the no contact rules. However the undertone of her messages seem to tell me she misses me and perhaps even wants me back. I'm not sure of this because she doesn't say it with so many words I just seem to feel something. Should I risk it and break protocol of no contact and skip the 16 remaining days and ask her out for coffee already? Because if shes in the missing me phase already she might be over it later on. Although you guys say the missing phase can take a while. But still. Why take the risk? I hope you can clarify that for me :)
How To Get Over An Ex Boyfriend You See Everyday
Lauren, I believe your advice about giving the ex space is on point and I wish I had given mine a lot of space. I broke up with a man who suddenly dumped me with a phone message when he knew I was not home. Friends of ours told me to give him space, and I did not; big mistake on my part. He is with a woman he and his parents know, she is old enough to be his mother. He sometimes chats when he sees me in the area. I began to feel like I'm sitting on the back burner and decided to just greet him and not chat unless he wants to chat. A good male friend told me to give him six months, it has been three months, so I'll see what develops....
When she contacted him, her ex was very excited. This time, he asked to meet up. When they did finally meet up, Mindy was a little bit disappointed in him. He was still the same person. She felt that he was manipulative and controlling. He wanted to keep her as a backup while fooling around with other girls. The second date confirmed her feelings when he told her that he loves her but doesn't want to commit yet. She found out from her friends that he was dating a couple other girls as well.
How To Get Rid Of A Jealous Ex Boyfriend
When he got back, I told him that I was going to stay the week at my parents house. That I wanted him to spend time at our apartment without me there. I could tell he was starting to feel terrible for how he was treating me. I was being incredibly patient and mature about the whole situation. That Friday night (4/20), I got back to our apartment to see him sitting on the couch. The look on his face said it all. He just couldn't find the love any more. He cares about me but he could not reciprocate the feelings that I had for him. We talked for an hour, I said everything that I wanted to say. That I love him very much but I understand that I cannot force him to feel a certain way. I asked him why he had been bottling up his feelings of being unappreciated or taken for granted. These were two things that I could help fix and I can't read minds. He said that he saw how busy I was this winter and didn't want to add to my plate. Hello.. it takes two to tango.
Hi. We broke up with my girl friend 1 and a half months ago. Since then I did no contact and then sent her a letter suggesting that I support her decision and all that. After a month and a week I went to her country for a surprise visit she was shocked but at the same time flattered. I kept it really cool, told her that I am not there to ask her to come back. Then we started talking and everything and after few hours we started hugging holding hands kissing. Two days went by like this. It was perfect. After I came back we kept in touch and decided to move slowly. Now we talk everyday again. However she said she had to tell me about this guy she went on a date with. Nothing happened but they did keep in touch. She told me she liked him in the beginning but now she knows it was because she was scared to be alone. But then the next day I opened the subject again and she revealed more about the situation. That they made plans to meet and stuff. And now she says she wont be sure until she sees him again and decides that she actually has nothing for him. I kept it cool again and said it is better if we stop talking for a while because I wanted both of us to have time to think but she insisted we keep talking. We changed subject afterwards and everything was great. She was talking about going on to a date and at one point she mistakenly called me her boyfriend which we joked about. Right now it is going good. But I dont want her to get confused because of this guy. What is the best course I can follow? I really need help on this. Thank you.
Hi my boyfriend and I broke up 3 weeks ago, for the first 2 weeks he reached out to me a few times all positive and I replied. But i spoke to him on the phone 1 week ago, in which I cried and told him how i felt and that I wanted to be with him and could make it work. He said there was nothing I could do to change his mind, he still cared for me, but didnt see a future with me, and we didn't have enough of an emotional connection for him. I haven't spoken to him since, I am worried as he doesnt have any social media he wont be able to see what I am up to and I don't think he will reach out again to me. Im not sure what the best plan going forward is How Long Will It Take To Get Ex Back
I meant a friend who directed me to Dr. Ikhine on the internet who help people to solve their problem and then i wrote to him and he said i should not worry about anything, that i should give him 48 hours for him to cast a spell for me and after that 48 hours my ex boyfriend called me on my office line and started begging. That is how my ex boy friend came back to me contact [email protected] com or WhatsApp +2347039543760 his help is guaranteed.

Proven Ways To Get Ex Boyfriend Back
His trip changed matters drastically because for the first time in probably a long while, he had 3 weeks of breathing room and time to himself to look back on everything that has happened and realize it was more than he could handle/that he wasn't happy. Often, because we are so involved on a day to day basis, people don't have room to think about the relationship or their personal happiness when they're with their partners most of the time. The moment they are able to disconnect, they suddenly realize how suffocated they were feeling before, and start dreading to go back in. Even though you had already changed before the breakup, he wasn't around to see the change at that point and was still stuck with the perception of how you were before he left. Continue with implementing those changes in your life for now, and give him some breathing room first before reaching out again.
1. Before contacting your ex, ask yourself two key questions. First, do you truly harbor feelings for him — or are you possibly just bored or sick of being single? Don't go there unless you're positive you're still into him. Second, was your past relationship with him healthy? It's much easier to recall all the great things about a guy than to bring to mind the bad stuff, like how you fought all the time or how unmotivated he was. Make an honest assessment of your past bond to avoid falling back into a negative situation.
Get Ex Back Veronica Isles
Breakups hurt like crazy. And your mind is just clouded with the grief. It seems that your thoughts are just controlled by your emotions. So if you miss your ex, you might think that they were the perfect person for you. But in reality, it might not be so. In fact, I can almost guarantee that it wasn't so. Your ex, just like every other person on earth had flaws. And your relationship, even though it might be hard to believe right now, was not great. How can I tell? Well, if it was great, you wouldn't have broken up.
Take a break from your ex-boyfriend. You may be dying to be back with your ex-boyfriend, but the worst thing you can do is hang around him incessantly, call him, or wink at him in class until he gets the picture. If you're always around, he probably does get the picture, but it won't be one that he likes. Instead, you should take a breather and stop hanging around him, at least for a few weeks or longer.
Ive recently gotten out of a 2 and a half year realationship and it has torn me to shreds. It drove me crazy cause he didnt give me a reason as to why he left other then he "lost the spark" when he didnt see me and that he "needs to find himself". It drove me mad because he left me four days after spending an amazing weekend with me and 2 days after asking me to go on a trip with him. Knowing him im afraid that even if there is a chance, which i feel deeply in my heart that there must be that hes going to be too stuborn to allow himself to want me. Hes ignoring me when i try to contact for my stuff back. Hes not the type of person to go out and meet someone to have coffee or do anything ever, he wont message me and im afraid that if i leave for a month i wont get my stuff back and i wont be able to get him to see me. We had something so specail that changed the both of us, i feel that he too must still love me as much as i love him considering the way things were before he left. I cant and dont want to wait forever to get ny stuff back, and when i get my stuff that will be my only chance of seeing him. I dont know what to do, and i dont know how i could ever get him to message me and have a conversation even after giving him space. Hes so stuborn and so am i, but ive given into everything. I just really dont know what to do when everything throughout the day makes me think of him and i can no longer sleep at night while he has a new job and is doing perfectly fine ignoring me and everything.