4. Good response so far? Suggest a short, low-key meet-up, like going out for coffee. It's neutral, so you're not putting yourself on the line too much if the romantic interest isn't there on his part. Or, propose revisiting one of your old haunts, like the bar where you used to meet after work, or your favorite Thai restaurant from back in the day. Being in that familiar environment will trigger memories of the past.
Hi me and my bf broke up 3weeks ago and before the 3weeks at work I ws ignoring him bt he doesn't want me to do that he keeps on sneaking up on me everywhere I am and he keeps on coming to me and kisses me for two weeks the 3week Monday we had sex and he told me he still loves me and kisses me and waiting for me outside the shop to walk together but he's in a relationship with a married woman straight after we broke up bt he keeps on kissing me and stuff but he broke up but I want him back and I know he wants it to but I can see something is not right there becoz it's his mother's friend and she is 10years older than him he feels the same wY As i feel about him anyone who can help me please
My question is this my relationship ended about 5 months ago, I found out he was texting a girl he worked with and that they had been texting back and forth for about a month I think. I saw a text that said good morning baby how was your night. My X and I lived together for 3 year but we had been together for 10 plus years. He has in the past cheated on me more times than I can count but I did know about 3 others women for the past 15 years together. I am 12 years older than he is. the words he said to me when this all came to a head one night of his revealing that he loves me but he did not love me the way that I loved him, and that he never thought of me of marring me but that I was and would all way's be nothing more than his girl friend. But that he does love me, and that he was concerned about my age even when he knew I was 12 years older than he was, and he is having problems with it.
my gf and I have been together for 4 years. we got married in order for me to be able to stay in the UK and it would be easier for me to find a job. I have done MSc and found a great job. then later she told me she isnt ready for commitment and we need to breakup. I panicked and felt insecure and had most of the feelings the article is mentioning not only for the sake of the relationship but also worried about my whole future. Thankfully, I found your article and I started the no contact period last week. She asked about me and I ignored her. I am working on myself now to fix myself and to feel better. I just need some help regarding what to send after the no contact period is over. I would be pleased if you can send me a template. Thank you very much.
"I can see now," Peter explained to her, "that in my depression about work I became totally self-centered. I withdrew from you, so no wonder you felt angry and distanced from me. As both of us withdrew from each other we lost our sexual connection.  I felt desparate for attention.  Then I took the ultimate wrong turn by seeking sexual attention from an infidelity. Big mistake!  I'm so glad that now I'm looking for a job that will be a better fit for me. I think I've found one, and I'm thrilled at the prospect."  
Hi Lauren- I broke up with my ex the night before he was moving out of state (not cool, I know). I needed some time to figure things out and work on myself. I want to try again. I wrote him an apology for ending things the way I did 2.5 weeks ago with no response (he also did not respond to a simple email about his mail 1 month ago). Is it still a good idea to send the "I want to try again" letter? I'm at a loss what to do. Our relationship was not bad, but he was pulling away and I didn't know what to do so I ran. He seems either angry or distant or not wanting to engage and since it has been 2 months I'm not sure how much more time I should give this. I feel like we could have something wonderful given another chance (I have the tools now but I'm not sure he is ready to try). Do I call and say it? Send a letter? Send an email? Do nothing? I am in CA and he is in MO so meeting would be hard, but I would be willing to go out there for a weekend. I really want to try but I don't know what to do... If he doesn't want to try I will accept that and move on. Carrie...
Get Your Ex Boyfriend To Fall In Love With You Again
I feel in love with my colleague of 2 years. We were super compatible in every way, we were never apart and both of us were crazy in love with each other. We were in a super serious committed relationship for three years. However gradually I felt that he was drifting apart and there was nothing I could have done to get his attention back. It felt like something was broken in our relationship which could not be fixed. One day he just left a note saying it was over and left without a word. I knew it was coming but I was devastated. I was a mess and begged him to come back saying that we will make it work but he did not budge. I did everything in my power for one year but he just stopped responding all together. I am a data scientist but I am so desperate that I even tried magic spells, prayers, and even hypnosis because I felt so lonely without him by my side but it just did not work and in the process I realized most of these services were a big fat scam. After a lot of research I came across a telepath-they are people who can connect with a human mind remotely to implant thoughts in their mind. It sounded unrealistic but I had nothing to loose so I gave it a shot not expecting any results. The telepath clearly told me upfront that she could implant thought in my ex's mind to come back to me but since he was stubborn it would take months for it to work .I went with it.
Now you need to see him and test his reaction when you contact him. A good way of contacting him without embarrassing both of you is to text him. You can invite him for a chat over coffee or something else that both of you enjoy. Your text to him should be casual. You need to be friendly, cheerful and respectful. A text will help you gauge his feelings towards you. If there is still a little strand of hope or you think there is still something between you, it is easier to contact him. You need to find out if he is over your breakup or he still needs some time away from you.
Right now, no contact and spending this time to work on personal issues as well as personal happiness is the best advice you can get. If he's giving you the cold shoulder, reaching out any further will only push him away. Additionally, given the length of the relationship, you need to spend this time picking yourself up from the breakup, addressing the issues you felt contributed to it, and getting yourself to the right place emotionally before you even consider reaching out or trying to win him back.
So, my ex boyfriend had a friend who killed himself just about 3 weeks ago. It hit my boyfriend really hard and he started to change. He got quieter and quieter and soon wasn't even the person I had been dating for a year. I finally asked him if he even wanted to be with me, and he replied "Its not that I don't want to be with you, I just feel empty". He ended the relationship saying he needs to figure out how to fix himself and fill the hole he has inside him, but he wants to do that alone. I really do not know what to do at this point. He messaged me twice. Once was asking how I was doing, and the other was him telling me I was welcome to see the cats if i ever wanted to (we owned cats together) so I guess I want to know if this advise you have given in this article is going to work. Because I honestly think he is really confused and doesn't know what he feels. I would appreciate any advise!
Hello, me and my ex boyfriend recently broke up about a month ago. Currently I am trying the no contact rule, but it's impossible for me not to see him due to the fact we attend the same workplace. Also we share the same close friends, so sometimes when out with friends he's there and at parties, but we never speak at all during them. A few days after the break up, I wrote him a letter appolising and asking if we could be friends (I think this was a bad idea to do this and I got no reply or anything from him). Also I wrote in the letter that I was okay with his decision to break up, but I wasn't. In a few weeks I want to try and contact him and speak as friends. I would prefer to do this via text as he ignores every call, and as soon as he sees me in person he gets as far away as possible. I just don't know want to say to him after this no contact period, or how to get him to want to talk to me. Could you please help me or give me any advice at all. I would really really appreciate it and be really grateful. I would be so so thankful if anyone could help at all. My email is
[email protected]
Hi Lisa! Maybe make use of a limited NC. My best advice is you need to gain more insight and smarts on how this whole ex recovery thing works. That is why I created an ebook called, Ex Recovery Pro. Go take a look. You can get there by way of my website's Menu, click on the link for "Products." Chances are, you just need a few good ideas to tap into! I don't think this will unresolve itself in a quick way.These things seldom do. But over time, he needs to realize and appreciate your value in his life. He is seems to be waffling a bit about commitment issues, unsure what to do.
Hi my boyfriend and I broke up 3 weeks ago, for the first 2 weeks he reached out to me a few times all positive and I replied. But i spoke to him on the phone 1 week ago, in which I cried and told him how i felt and that I wanted to be with him and could make it work. He said there was nothing I could do to change his mind, he still cared for me, but didnt see a future with me, and we didn't have enough of an emotional connection for him. I haven't spoken to him since, I am worried as he doesnt have any social media he wont be able to see what I am up to and I don't think he will reach out again to me. Im not sure what the best plan going forward is
How Long Will It Take To Get Ex Back
My gf of about 3 years and I have broken up "for good" as of 2-3 weeks ago. We've been off and on for those 3 years, mostly due to (unintended) pressure on my part to advance the relationship. We never officially dated, or really called each other gf/bf, despite what I had felt — which shouldn't be a big deal, but didn't help things either. Those things aside, we were best friends, relying on each other for feedback on our work, talked about and were involved with each other's lives, both of us approaching our mid 30s. We found ourselves in a cycle of being together, since being with a friend is easy, then everything coming to a head, breaking up for a time, and drifting back into each other. But we always made each other laugh, we bonded over big and small things, and ... this break has been very difficult for me. We'd said I love you several times. We were highly compatible sexually. But when it came time to talk about the future, she'd put up walls, if she even talked at all. It was strained. She has issues with her parents' divorce when she was young, and her father was manipulative and untrustworthy. I have my own issues with parents who weren't in love, so there was some common ground in some way. I said I understood where she was coming from and suggested going to therapy together toward the end, but it didn't hold.
How To Keep Your Ex Boyfriend When You Get Him Back
6. Wait, don't carried away quite yet! Remind yourself of why things didn't work out the first time around and look for clues to whether things would be any different now. If you broke up because he partied too hard, for instance, notice how much he drinks or how he talks about his nightlife. It would suck to get back together only to discover that the same problems are still haunting you. So take it slow and trust your gut.
I am going to warn you now.  You will be possessed by this intense desire to contact him.  If only you could talk to him, you think, you would just explain everything and all would be forgotten.  Well, it seldom works that way.  Chances are your efforts will be ignored which will just make you feel worse.  Or you will successfully reach your ex boyfriend and he and you will end up having a heated or disappointing conversation, leaving you feeling bad and rejected yet again.  It's almost always a no win situation because neither one of you are well equipped right now to deal with your emotional states.  So just cool your heels and keep reading!
Ok sorry about how long this is going to be. So my ex and I were together for about 3 months and while that may be short it was great and we were both very happy. Unfortunately she started stressing because she was afraid of committing to a relationship. I also started stressing because she has lots of guy friends and she was hanging out with one a lot but now i know theres nothing between them. So after I started noticing that she was distancing herself so after a month of her distancing herself I asked what was going on and I asked for better communication. Then she said that we should just be friends and I was upset by this. A lot lol. So first week or 2 I was really upset and she could tell. After that I did NC for 2 weeks. After that I texted her a bit and got a very positive response, but after I realized I really wasn't ready to talk to her again so I did NC a week later for a month. During that NC she tried to talk 3 times and at the end of the month her best friend texted me and told me that she was really upset that I wasn't talking to her. So later that day my ex contacted me and said she was really upset and she missed me. So after that we started talking again and it was great for the next 2 months but eventually I started stressing because I over think all the time. She asked what was wrong and I broke and told her I really missed us being together and I understood that she probably didn't feel the same. After that I realized I hadn't really changed in the past few months so I did NC again this time for 2 months and I read your articles. She only contacted me once to say happy birthday but that's not important. After NC i did the elephant in the room and we are now talking again every day for hours. She regularly makes physical contact (playfully) and she really likes talking and hanging out with me. I'm just confused and I need help. I don't know what to do. I know she still really cares about me but she probably doesn't feel ready for a relationship still. What do I do now? Thanks and sorry for making this so long
Hi Natasha! You're awesome! My boyfriend broke up with me, and I'm feeling terrible… my question is, my bf was not a narcissist.. I made mistakes and I started to pushing him because he lived with his mother, he is 39… and I'm 31 and I didn't felt his priority, we had plans to get married, I'm applying no contact since he broke up with me, I didn't begged him and I was calm, that was almost a month ago and he hasn't reach me…. do you think that this works for a man who is not a narcissist? He is not a bad guy.
After no contact, my ex and I have spoken here and there for a couple weeks (mostly initiated by me) and we finally hung out for the first time the other day when I texted him asking to. He seemed nervous at first but we had a good time and he was reminiscing on our past times a lot, also heavily flirting. I was only a little flirty and didn't bring up the relationship. He also suggested future times we should hang out several times, and we were having fun. After I left he texted me thanking me for hanging out with him, saying how sexy and awesome I am. He stopped responding but we exchanged a few snaps. The next day I called him intending to ask to get lunch but he didn't respond and texted me 20 mins later saying he was working. We had a brief conversation that he initiated and I haven't talked to him since. Am I overthinking or did I totally scare him off by calling the next day? Should I wait for him to contact me?

You may have felt like you were in the honeymoon stage, but different people come out of it after different time periods, so he may have no longer been in that phase already. Some guys can be like this (especially if they haven't many relationships before), where they think too logically and realistically, and aren't able to actually put themselves into an emotional sense of understanding their female partners better. You might honestly want to consider moving on and dating someone else, because he has seemed to disconnected himself from you already, and may have even moved on the moment he broke up with you.
Look, forget that relationship hiatus even existed. You both up and went on with your lives while you were apart—but that doesn't mean you need to talk about what went down. "She doesn't need to hear about the bad dates you went on," says Spira," or about your conquests either." Would you want to hear about the guys who took your place? Didn't think so.
Truth is that our bodies and heads tell us to act in a certain way after a break up, we act on impulse and our emotions. This is not a good idea as you may already know. It is common to be tearful and erratic, not knowing where to turn, sometimes we can blurt things out to our ex boyfriends that we regret later. Everybody does it, it is human nature to do so, but the thing that you have to remember is that you have to fight against these urges if you are to be successful in making him see you positively and want you back again.
Get Ex Back If She Has A Boyfriend
I really need some advice, my ex and I have known each other since childhood. One day last year he started flirting online with me and then we started texting and really hit it off. He lived out of state and I wasn't ready for long distance, but he still kept trying for me. So after months of flirting and falling more and more I decided we can give long distance a try since he comes back to our home town often and I can go visit him. After a few months of that things were good and he actually as able to move back home and we were so perfect for each other. Saw each other all the time and fell more in love, spent time with both our families all the time and every one was happy. Then my life got stressful with work and studying for Med school applications. And he got a new job that was very demanding and took a lot of his time. I noticed things became distant when he didnt have time to see me or even just relax with me, he always had work first and his family is also very demanding and took a lot of his time as well. I was planning on talking to him about the issues but he's not one to be up front and talk things out, he rather tell me "its okay " so i thought there were no issues, when in reality i pushed him to far and kept asking to see him or plan things or complain when he didnt even have energy to talk after work. We had date night once a week and i would see him maybe once or twice on weekends and that was okay with me, but i still made him feel bad about it. One day he had so much work he asked for me to leave him alone for a weekend and that upset me and i ended up calling him one to many times, and he exploded and told me he can't do this any more that he needed his space and to break up, he said he wanted to figure himself out and get his life in order and that he felt bad that he didnt have the time a girl friend like me deserves and that he didnt want to hurt me anymore. I was devastated, this messed up my studying and my life for weeks. We didnt communicate for a week then i ran into him at an event, we talked some but knew it wasn't the right time or location for a chat like this. Then we talked a few days later but everyone was still heated, he said he didnt have the answers i needed and he doesn't know what the future holds and that he's sorry he had to do this to me and hopes we can be friends later that we just need space now. Yet he says he cares about me and still has feelings for me. Im so confused, and probably asked to soon if he can see himself with me again, since he did the same exact thing to his last girlfriend for the same reasons and took her back. He tells me he doesn't know what our future will be more then friends or not and doesn't want to give me false hope…. If he worked on his own issues and i worked on mine could we get back together in a few months? he keeps saying i did nothing wrong and its all him and his own issues, but i know i was needy and acted ways I'm not proud of. I was just so scared to lose him i ended up pushing him away. I just want to know how to get him back or make him realize if we just talk about our issues instead of running from them maybe things would be smoother when were both on the same page. I really love him and deep down know he still cares for me and loves me. Im just so scared to say the wrong things now and push him away even more. He is having a major surgery soon and i care so much, but don't want to make him think I'm needy. Could he really have his own personal issues? or did he just use that excuse to let me down easy? He tells me there is no one else but i don't want him to move on without me during this space period if we don't talk about things. Please help I'm a lost soul, this is my first heart break and after over a year of talking and almost 9 months dating i just can't see why he would leave me so suddenly with out answering any questions. Is there any way to get him back? I try to contatct him as little as i can so he has space but its hard and we are still friends on social media even though he deleted all signs of our relationship together. i just worry so much that i lost my best friend and will never have him back in my life as even a friends. When we do talk i ramble and talk in circles and i know thats pushing him away more so I'm trying to stop. I just over think everything and always questioned everything and i guess it showed I'm insecure when i really have bad anxiety over a lot of things. he was always so supportive and calming and then he just left me over one fight, our first fight….I just want to talk about all i have thought about since he left me and how i hope to fix things so we can grow together. what should i do!? sorry for the long post I'm just a very confused heart broken girl who lost the love of my life, at 25! thanks for the help
You need to get his attention again. One way of doing that is to change your appearance. Get new outfits, change your hairstyle, change your style in various ways. A lot of times, people get used to one's appearance, so they no longer notice the beauty of the person again. If your ex-boyfriend lives in the same area or works in the same place with you, you can get him to easily notice you. If not, you can upload hot images of you on social networks like Facebook and Instagram. This way, he will notice you.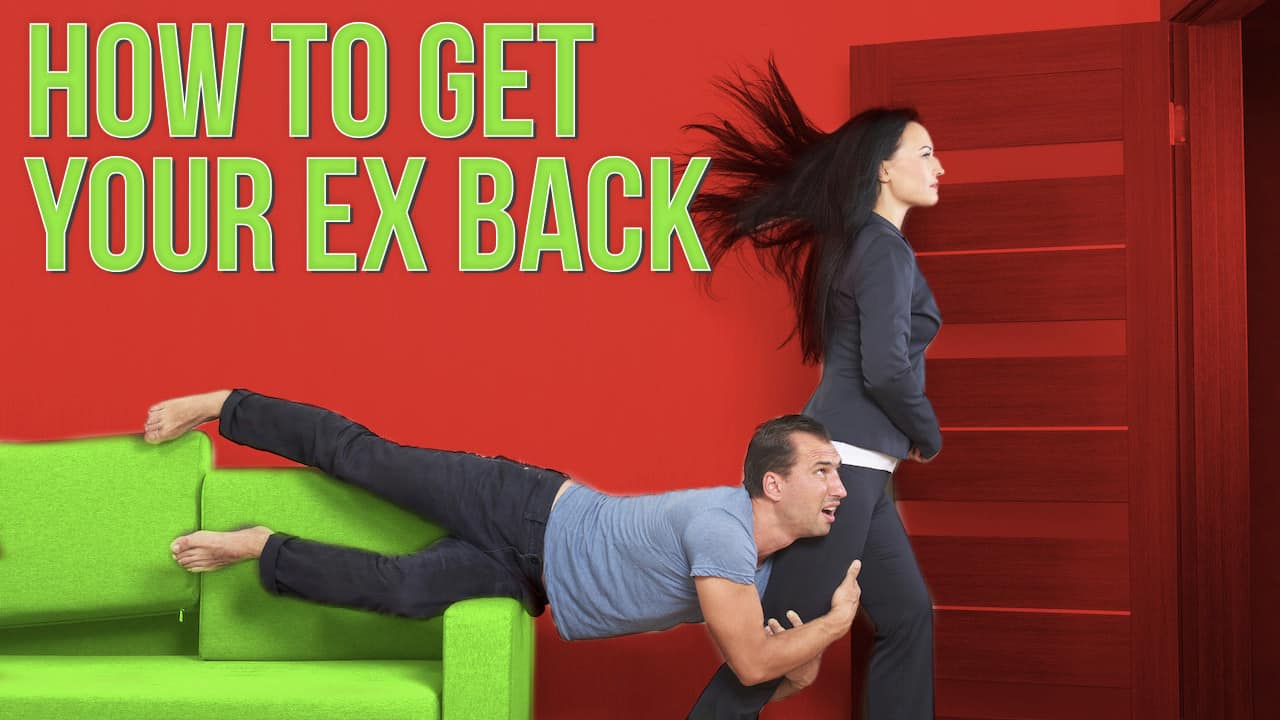 In 2001, after her employment at Webtrends ended, Vinneccy filed for the restraining order against her in Florida, claiming that Swetnick threatened him and his family after he ended their relationship. "She was threatening my family, threatening my wife and threatening to do harm to my baby at that time," Vinneccy told Politico last week. "I know a lot about her. She's not credible at all," he said. "Not at all."
According to The Washington Post, in 2015, the state of Maryland filed a lien against Swetnick's property, citing more than $30,000 in unpaid taxes dating back to 2008. Court records obtained by The Post showed that the total amount owed, nearly $63,000, was resolved in December 2016, although the paper reported it was unclear exactly how. And, in 2017, the federal government filed a lien on Swetnick's property, citing a $40,000 unpaid tax bill from 2014, according to The Post. That lien reportedly was released in March 2018, and the debt was similarly satisfied.
So, now that you know what changes you need to make physically lets talk about arguably the harder thing to improve, your mental state. One of the biggest assets about the no contact period is that it gives you time to calm down a bit from the mental tension that was your breakup. This section is going to be all about how to get through your breakup and heal emotionally. However, in order for that to happen you need to take a few actions first.
I just hope I can get her back. Time will tell if she'll let me right my wrongs. She said it's really hard for her to do. There were no titles but we were exclusive to one another. A lot of feelings were involved. I'm just wondering if they're still there. After we hung up, I kept our snapstreak alive and she snapped me back. She also texted me "I'll always care about you. You'll always mean so much". I appreciated it but still felt empty because if I meant that much, you'd try to work this out, no? Snapped her a pic of my rubiks cube and then she facetimed me to watch me solve it. We talked for a lil and then she hung up. Tried to talk to her more but I got left on read. 4 hours later, she sends me a series of snaps and I asked her why she's snapping me. She said because we were snapping earlier and that she'll stop. I told her it only gave me a false sense of hope and then we talked about things again. Tried one more time to convince her that I wasn't gonna fuck up again but she just left it on read.
My boyfriend and I were together almost a year, we were planning on moving in together with each of our kids, but he backed out at the last second. We spent 6 months apart. Recently he talked to my brother and told him that he loved me, but he said his kids didn't want the move in and he didn't think he had the patience for it. He told my brother he wanted ME but doesn't see a path for us. We are having coffee next week - our first meet up, at his suggestion, but I feel like he is sort of doing it out of obligation. He loves me, he wants me, but he doesn't want the family aspect of it and frankly, I would rather have him in my life that way, than not at all. How do I go about the meet-up, when I know what he is going to say since my brother told me, and give him space but show him that there might be a path for us that we haven't explored? It is a delicate balance of not being pushy, but planting the seeds. HELP!
According to research, the number one cause of the breakup of romantic relationships is failure to communicate. If your relationship was otherwise happy, this problem can often be fixed by setting clear expectations and openly discussing frustrations before things explode in a big fight. Other issues can be harder to overcome, like infidelity or jealousy; but with work and counseling, even these types of issues are possible to work through.
Stop being jealous. Being jealous will get you nowhere. Jealousy is associated with fear and anxiety, two unattractive traits to have. Plus, what you're non-verbally telling her is that you want to control her. No one wants to be controlled. So learn to fight your jealousy if you can, and focus on being non-threatening. You'll get more bees with honey than you will with vinegar.
It becomes our process and not just your own. We are available every single day, 365 days a year because we recognize that your love for your ex has no boundaries or days off! So if you are serious about doing everything possible to get back with your ex, don't wait any longer and reach out to me or to a relationship expert from the love coach team here at WithMyExAgain.com.
Hi, Me and Ex girlfriend dated for 2 and a half years. We started dating when i was 16 in high school. Now i am 18 and attending college as a freshman. We were best friends for 3 years prior to dating. About 4 months prior to the break up, i started to not keep my promises and not treat her right. 3 weeks prior to the break up i started catching old feelings for a girl i had liked before. i decided to break up with her but still have the intention of getting back together while i was flirting with the other girl. As soon as i figured out the old girl i caught feelings for liked me as well, i ended things completely with my long term girlfriend. this broke her and she started to talk to another guy i knew wasn't right for her and a guy she said she would avoid and never date. I realized after about 2 weeks after the break up i made a terrible mistake and just wanted to be with my long term girlfriend. As of yesterday, i texted and called her so many times. But as of today, i havent talked to her. I really want her back and in the stage of cutting off contact with her at the moment. She said she has completely moved on and doesn't see a future with us and doesn't want to speak and or see me as of yesterday. what do you guys think i should do? thanks guys and i know i was a jerk.
Going through the strangest break up at the moment as me and my ex mutually broke up because after 3 years, we both noticed she has no desire for penetration. The day after, we hung out to help her get parts for her car, ended up back at my place having the greatest sex we've ever had. She says that she doesnt feel the relationship pressure to do things perfectly and feels unhinged, but states that she wants to be FWB with a chance of getting together in the future. This is when I chose to use no contact. If we can have amazing sex with penetration after that, I'd like to see what 2 weeks or a month can lead to in terms of long term.
If you have, forget the remainder of this Step and proceed on to the program I made that describes what you (in this specific situation) need to do next. Why? Because 3 or more, "yeses" at this point make it abundantly clear to me that here we have a Category A situation. Most breakups in which the girl ended it, are this. Don't panic, I made this website for this situation more than any other. You are in the right place.

Remember; do not talk about the relationship during this date. Just talk about the things going on in your life and ask them about their life. And you actually have to have something going on in your life to talk about. You cannot tell them how you spend all night yesterday watching reruns of Jersey Shore in your bed. This is another reason why completing Step 2 is so important.