No where in this article is there mention about being blocked! How am I to contact my ex girlfriend after 30 day no contact if she blocked me from Facebook, instagram, phone calls, and text messages? I had to make a fake Facebook to find out that she is in a possible rebound relationship! I recently, a day before starting no contact sent her two positive emails not even mentioning us getting back and she responded to both emails : Leave me the fuck alone!!! Leave me the fuck alone!!!! I know exactly why she broke it off and I do have all of the reasons as to why if back with her it will work for the both of us. My way of thinking has changed drastically. We haven't been together since August 21st and on her birthday which was the 10th of September I delivered 29 roses and 29 balloons with a card and a three page letter and it still wasn't enough. She can be very stubborn and it's a good chance that someone close to her is filling her head up by instructing her to move on and block the thought of me! So I have no choice but to do the 30 day no contact rule. However, if I'm blocked from reaching out to her in every way possible, the only option would be to pop up at her job or home which to me would be very stalkish!
And so I got ready while he was checking his email on the computer, pretending that I was going out and he ask if I'm going some where and I said yes. And then I tease him a bit about his hair since he havnt. After that he said I looked happy and I said I am, that stuff got shift these pass weeks. And when he came out the gate walking on the road he said it again that I looked happy and I said I am. And so since he doesn't have FB I texted him suggesting he get a fb account and add me, personally it would have been good if he saw some stuff I posted. Anyway he respond and said ''U look happy and like u trying to take care of yourself that's good. And no thanks i don't like fb. I forgot to ask does my friend mother still have that place for rent?" "I hate being by the apartment feel like a kid there. i just need a place and some time to myself to let out my rage and sadness the way i want I've been holding back since they in the house all the time " I did something stupid, so my cousin and been searching net and she found something called the Second chance letter and so I wrote one and gave him when he came to pick up some of his clothing. I wrote it just as explained, saw a sample and did it that way, In the beginning I put that I accepted the break up and then apologize that I didn't showed that I appreciated him and then the part stating that good things been happening and someday would like to tell him about it but right now we both still needing space. The next day in the morning, he texted and said he read it and doesn't mind sitting down and talking someday. Then in the night he sent a text asking me if he can ask me something and I said okay sure. "Why do u want me back? What is it about me that u love so much? and he feels like he wasn't doesn't his best as a partner as well. I respond to him that it would be best to talk in person about it when he is ready and then I g...
I am DR. EDIALE +2349066749709, from NIGERIA I'm one of the powerful spiritualist that offer both African and White witchcraft Spiritual spell as well as its removal. Contact me today for solution to the following: Making money with animals blood, Low sperm count, Hepatitis B, High blood pressure, Financial problems, Traveling issue, helping of students, political issues, Purification and Spirituality, promotion in your place of work, getting a new job with better pay, getting your ex back, winning court case, making your husband or wife yours forever, if you always have bad dreams, if you want women/men to run after you, If you want the fruit of the womb a child, if you want to be rich, if you want to tie your husband/wife to be yours forever, If you want to stop your Divorce, Marriage Spell, Miracle Spell, Beauty/ win a beauty pageant Spell, PROPHECY CHARM, Attraction Spell, Remove Sickness Spell, ELECTION WINNING SPELL, SUCCESS IN EXAMS SPELL, Charm to get who to love , Charm to make your business grow. Call I don't why is so difficult for you to follow the manager instructions enable you received the money. Call him now today +2349066749709
I so wanna do this nc thing but when i do say 2 days, he will text me little questions like "do you remember where i put my …" And i have never never ignored him at all. Yes he has signs of a narcissist. And he comes from a broken family. We worked at the same place and thats hard for me. You know people would talk and all. I have been laughed at for being the provider. From money to time to chauffeuring him. And that hurts because i did all that in the name of love. But he didn't appreciate me. In fact he treats me like kids treating a mom. No calls the whole day, busy with everyone. Only finds me when he needs something. He cheats on me too.
I don't know what I want. My ex broke my heart 8 months ago after a relationship of 2 years. We were the best friends. After the breakup he had a new girlfriend after 1 month. They broke up 3 months ago because she cheated. He came back to me, wanted all my attention, but I told him I still have feelings for him but I don't want him back. He accepted it but was mad because he thought I had someone new. He went back with the girl who cheated. Then I decided I didn't want him in my life anymore. I blocked him and deleted him on social media. The problem is that we have a common group of friends. Last week he was posting every day a snapchat in the group. Yesterday he send me a message with an artist in and the sentence 'I think you would like this artist.' Today I saw I had a missed facetime-call from him. To his bestfriend he said he regretted the way we broke up and the way we treat eachother the last months.. He is still together with this girl.
Heres the thing, I had been an addict for the last 7 years, and I hid it from everyone, especially him. But it dominated my life and I know that it affected how his feelings developed. I wouldn't spend the night at his place bc i need to come home and get high. I would show up late to things bc I would be getting high until the very last second. Addicts don't care about anyone but themselves, and I never put in the effort to making him happy. He never knew how bad it was, and I don't think he even knows how it affected the relationship, but I do.
It is important to take time after breaking up and before trying to get your ex back to examine your own emotions and decide if you truly should be with that person. Rekindled relationships often suffer from a lack of trust and can be more likely to cycle on-again-off-again with repeated breakups. If you're not 100% sure that you want to be with this person in the long-term, avoid further pain by doing your best to get over your ex instead of pursuing him or her again.[2]
The fact that you feel broken and dead inside without him isn't going to make him say, "Well, in that case, we need to get back together immediately!" There is nothing sexy about that. All you will do is make him feel guilty, or you'll make him go cold and withdraw from you because men don't like feeling like the bad guy and he might completely emotionally detach himself from the situation.
If you are passionate or gifted about something positive or constructive the odds are that you can seduce your ex again while engaging in that activity where you find yourself in your element! Of course if your ex dumped you because you focused too much of your time on your passion (i.e. your musical instrument) and neglected them perhaps it's best to try another approach.
In the next few weeks, you need to have a new man interested in you. Find one or fabricate one, but by all means you have a new flame according to anyone that he may know. You don't need to announce it in smoke signals, but if you are asked, smile and discreetly say that yes, you are dating someone. It may sound nuts, but it does help you gain the piece of mind. If you're not ready to date and still missing him every second of every day, that's fine. I understand. But HE doesn't have to know that.
I really need some advice, my ex and I have known each other since childhood. One day last year he started flirting online with me and then we started texting and really hit it off. He lived out of state and I wasn't ready for long distance, but he still kept trying for me. So after months of flirting and falling more and more I decided we can give long distance a try since he comes back to our home town often and I can go visit him. After a few months of that things were good and he actually as able to move back home and we were so perfect for each other. Saw each other all the time and fell more in love, spent time with both our families all the time and every one was happy. Then my life got stressful with work and studying for Med school applications. And he got a new job that was very demanding and took a lot of his time. I noticed things became distant when he didnt have time to see me or even just relax with me, he always had work first and his family is also very demanding and took a lot of his time as well. I was planning on talking to him about the issues but he's not one to be up front and talk things out, he rather tell me "its okay " so i thought there were no issues, when in reality i pushed him to far and kept asking to see him or plan things or complain when he didnt even have energy to talk after work. We had date night once a week and i would see him maybe once or twice on weekends and that was okay with me, but i still made him feel bad about it. One day he had so much work he asked for me to leave him alone for a weekend and that upset me and i ended up calling him one to many times, and he exploded and told me he can't do this any more that he needed his space and to break up, he said he wanted to figure himself out and get his life in order and that he felt bad that he didnt have the time a girl friend like me deserves and that he didnt want to hurt me anymore. I was devastated, this messed up my studying and my life for weeks. We didnt communicate for a week then i ran into him at an event, we talked some but knew it wasn't the right time or location for a chat like this. Then we talked a few days later but everyone was still heated, he said he didnt have the answers i needed and he doesn't know what the future holds and that he's sorry he had to do this to me and hopes we can be friends later that we just need space now. Yet he says he cares about me and still has feelings for me. Im so confused, and probably asked to soon if he can see himself with me again, since he did the same exact thing to his last girlfriend for the same reasons and took her back. He tells me he doesn't know what our future will be more then friends or not and doesn't want to give me false hope…. If he worked on his own issues and i worked on mine could we get back together in a few months? he keeps saying i did nothing wrong and its all him and his own issues, but i know i was needy and acted ways I'm not proud of. I was just so scared to lose him i ended up pushing him away. I just want to know how to get him back or make him realize if we just talk about our issues instead of running from them maybe things would be smoother when were both on the same page. I really love him and deep down know he still cares for me and loves me. Im just so scared to say the wrong things now and push him away even more. He is having a major surgery soon and i care so much, but don't want to make him think I'm needy. Could he really have his own personal issues? or did he just use that excuse to let me down easy? He tells me there is no one else but i don't want him to move on without me during this space period if we don't talk about things. Please help I'm a lost soul, this is my first heart break and after over a year of talking and almost 9 months dating i just can't see why he would leave me so suddenly with out answering any questions. Is there any way to get him back? I try to contatct him as little as i can so he has space but its hard and we are still friends on social media even though he deleted all signs of our relationship together. i just worry so much that i lost my best friend and will never have him back in my life as even a friends. When we do talk i ramble and talk in circles and i know thats pushing him away more so I'm trying to stop. I just over think everything and always questioned everything and i guess it showed I'm insecure when i really have bad anxiety over a lot of things. he was always so supportive and calming and then he just left me over one fight, our first fight….I just want to talk about all i have thought about since he left me and how i hope to fix things so we can grow together. what should i do!? sorry for the long post I'm just a very confused heart broken girl who lost the love of my life, at 25! thanks for the help
Hi Lauren, I've been wrestling with this with family and friends and thought maybe someone else online could help.Here's my situation. I have known my fiance for over a year, we met online and have visited each other many times. I've flown over to ireland three to four times for weeks at a time and she had visited the US for six weeks to try it out in february and for the fiance visa for six weeks in July-Sept. We would talk everyday for four to five hours a night while we were apart. She is very close to her family and loves her country. She believes Ireland is the best thing since refried beans. My plan was for her to Move to the US and we could live there while she could visit ireland for two to three months every year with the future kids for summer and christmas and then we'd move to ireland for good when I retired since I'm the bread winner and my specified job is in america (I'm a petroleum Engineer). However she back peddled and said she doesn't think what we had is strong enough to leave her family. So she came up with a five year plan. When she moved to the US for five years then we have to move back to ireland and find work there. I really loved her to i agreed to the promise. Well while she was over in the US for the fiance visa she started getting really homesick. A week or so before the wedding she said she realized why she had doubts about the marriage and that was that she loved me but wasn't "in love with me" and that I should treat her more like a lover instead of a friend. But to not worry about it and we can work on it. The next night she popped the question. "If i wanted to go back to ireland in a year will you go with me?" I said no. "what about after five years to raise our kids?" I sighed and just said no. She called off the wedding and cried alot. I should have said something other than no. Like, yes that's our plan. Or we'll do what's best for our fam...
You might want to consider personal coaching with me if you require a specific game plan on winning him back, otherwise, go through no contact as read and apply positive changes to your life while getting yourself to an emotional state where you're okay with whatever happens. The only way you win him back is by making those changes in your life and figuring out what went wrong in the relationship that made him feel that he couldn't be himself and the reason he might have lost the spark for you which further reinforced his decision. Also, no more pleading and begging for him back.
He told me he loves me, but felt like I was smothering him and he needed to find himself. I told him I would give him space while he figured things out but he said he couldn't ask me to do that. I asked if there was a chance for us once he got things sorted and he said he isn't sure if he sees a future. He said he worships the ground I walk on and should never change because I was perfect in the relationship and will go far in life whereas he feels like he has nothing to offer since he is grieving and stuck in a job he doesn't like.
So I'd like to preface this by saying I'm a woman and my ex-fiancée is a woman as well. I do find most of this page to apply, but it is challenging having two women with all of that emotion and overthinking. I've finished with the no contact period after my ex broke up with me, and contacted her with my "elephant in the room" message. I know she's in the "missing phase" from texts she's sent me, and thought it was the perfect time to send it. I am in a good place and am feeling more positive every day. I was prepared for the possibility of her responding, and how to close the conversation before giving her a few days of digestion. However, I was not prepared for her response. My message included: an apology for my behavior after the breakup, that I accepted the breakup and think it was for the best, and my positive change. Her response was "I'm glad you're doing well. I'm not." I'm thrown off by this, because I'm almost worried that she's under the impression I'm moving on (although I never said anything of the sort), and she seems almost upset at my message. I'm unsure on how to respond to this- hoping you can offer me some advice. I could be totally overthinking this, but we were together for five years and I know her very well and can decipher texts. But now that we're broken up, I could just be analyzing too much. Please help! I really don't want to screw this up :)
Best Songs To Get Ex Back
First things first, you are going to become the sexiest version of yourself that the world has ever seen. Let's say you and I were dating and we had a fight and broke up (I know I am a horrible boyfriend 😉 .) Anyways, after a month of you basically freezing me out (no contact) I happen to bump into you at a Starbucks or somewhere where we both frequented. The first thought I have of our encounter will be based on the choices that you made during the 30 day no contact period. If you sat around feeling sorry for yourself and ate ice cream on the couch all day I will probably think "she looks terrible." However, if you spent that no contact time working on yourself physically and mentally I am probably going to think "WOW! She is even more beautiful than I remember."
Let's say one night you decide to watch home movies from an old-fashion projector. You put in a video of you at 5 years old playing at your first recital. You curl up on the couch with popcorn and hot chocolate (two of your favorite things) and begin to watch. Unfortunately, there appears to be a weird blemish in the video, so you decide to change it and put on a video of your 10th birthday party but somehow the blemish is in that video too. So, you run over to the wall, wipe the screen, and put in one more video… yet again, the spot is still showing up.
I know you feel hurt and you probably feel worthless right now because feel like your ex doesn't want you. You are eager to feel loved and hopefully 'My ex will know that I'm in another relationship and my ex will feel jealous, and will beg to come back.' STOP. That's not self-love. That's called my-ex-is-still-the-center-of-my-universe. Everything you do is because you want to get your ex back. But actually, everything you do from now on, should be focused on yourself. 
If long distance is constantly going to make him feel this way, you might want to reconsider doing anything to win him back for the time being, at least until you're able to close in on the distance. Otherwise, you're going to end up facing more situations where he overthinks or stresses himself out because you're not physically around, and ends up breaking up again down the road.

I saw her recently after about 2 weeks of very little if any contact, and things were amicable. Hugs and small conversation. I was tempted to text "let me know you got home safely" or something similar, but didn't. I think at this stage, it's still a waiting game; she's typically not the type to reach out, and I very much am, so it's a difficult place. I keep thinking I may have opportunities to put myself in her mind, or that I might have missed some — knowing full well that's addressed in the above article, but ... you know. 
Don't make the same mistakes. Remember that reflection period after your break up? Well, it should come in handy now. When you're with your boyfriend again, remind yourself of what went wrong and try to prevent it from happening. If the problem was that you fought too much, then remind yourself to calm down when you have the urge to pick a fight. If your problem was that you were mean to his friends, try to be nicer, this time -- your man should be worth it.
How To Get Even With An Ex Boyfriend
Work on your self-esteem. If you struggle with neediness, you're probably a little lacking in the self-esteem department. You might be looking for your ex to make you feel better about yourself, but the fact is that you are the only person who can really do that. You shouldn't base your happiness on someone else. It makes them feel guilty, obligated and eventually, resentful towards you.
Our third attempt—and, you guessed it, the ensuing breakup—was kind of a glitch in the space-time continuum. It was 2009, and at this point I'd realized Mary was not an easy person to please. I coasted through the relationship, and she called me out where other girls I'd been with brushed off my repeated bad behavior. Our second breakup had reinforced the notion that no relationship comes easy and you have to put in the work, but I still sucked.
That being said, and long story short, my temper got the better of me when I started feeling neglected... again. I'm not proud of this, I am ashamed. I acted the same way I would act before. I was so certain I had left that part go during no contact. I know the whole point of no contact period is to work on myself and I did! I swear. Apparently it wasn't enough? I'm not sure. But after being affectionate, cuddling, sex, the openness of sharing everything, to all of a sudden seeing her so distant again, I guess I just panicked. She was as she was when we were about to break up. NO EXCUSES. I fucked up, plain and simple.
I recently visited home. We met up with each other, talked, laughed, cried, slept together, agreed we still have a deep intimate connection, & we want to be together. However, he is still with the girl he has been dating for months. He does not love her and is afraid to end a good thing and take a chance with me, even though he knows that we can make this work and be better than before. I am moving back home in a few months, not for him, for me. All of my family and friends of the last 40 years are at home. What am I supposed to do? We love each other, want to be together, and eventually we'll be living in the same town again. But he's with her, this is my worst nightmare
Hello! So my ex boyfriend broke up with me officially 16 days ago. We're both 27, by the way. 10 days prior he told me that he needed time alone and that he was not in a good place. I was supposed to meet him that day (we live in different cities, but only one hour apart), and I asked if I could still come, or if he never wanted to see me again. He said that he never said that, but he would prefer not to see me for at least a few days. I texted him two days later saying that I understand and he should take his time and he responded with thank you xx. I did not reach out for 10 days and then I texted him asking him to tell me what was on his mind. He replied instantly and said that it's not my fault and that he feels he can not be in a relationship right now. I asked for an explanation and to tell me what was going on in his life, he said he didn't want to talk in detail, it was about the way he felt in general, work, the kid (he has an 8 year old son) and that I never did anything wrong. He apologised and I said take care. I never texted him, we met on tinder and had been dating for 5 months. I met his entire family, his close friends and he met mine. My birthday was two weeks before the break and he brought me a heart necklace with diamonds on it (it took him a while to find a present he liked), I know he has feelings for me, he said so himself, but I am so confused. A part of me says he will be back, another one feels he will not, I just don't know. Should I add his best friend's girlfriend on Facebook? She did tell me her Facebook, but then this happened and I did nothing. I know his friends and family like me. We were good together but the last time he was a bit distant.
So my ex boyfriend and I were together for a year and 4 months. Honestly he was obsessed and so was I but i became too comfortable. He was my world and I never thought he would leave me. He would always chase after me and showering me with love and it made me the happiest person alive. One day he got tired of fighting with me and he dumped. told me he didnt want me anymore. I looked like a fool, i begged i cried i ran after him but he just walked away with his head up. it was so painfully. he blocked me on everything so i dont have contact but if i text him he will usually unblock to read my messages. it hurts so bad and as messed up as it is i still want him. I want him back so badly it kills.
If you are no longer with the one you love but still have very strong feelings it can be overwhelming at first when trying to get over a breakup. You feel like part of you is missing and that you won't ever be whole again until you get that special someone back into your life. If you don't know where to turn and are just simply looking for help and support to figure out how to get back with your ex this is probably the best place to start!
I did the NC rule according to your plan for 30 days after I moved out. I contacted him via messenger, I just kept it causal, asking him how he was and how work was. He also came over with some stuff to my new apartment, stuff that I had forgot when I moved out. The meeting went well, although he had a mutual friend with him, which I thought was strange since it was the first time we met since we broke up. Anyway, he contacted me just about 20 mins after he left, saying how nice my new apartment was, some improvements I could do and so on.
All you want to do is to throw yourself back in your ex-boyfriend's arms again, but such a course of action is unproductive and unhelpful. Your ex-boyfriend needs to realize that there's a big, gaping hole where you used to be, and you need to use that kind of distance and longing to your advantage in order to bring about positive change. All men are attracted to independent and confident women, and your ex-boyfriend is certainly no different.
"I recently got back in touch with my ex and we're trying to make it work again. What I felt really helped me through the process was the no contact rule for at least three months and truly working on yourself and learning to find happiness outside of the relationship. I got involved with different hobbies, such as sports/working out to make myself feel good, as well as go back to salsa dancing which was something I love to do."
Ouch, I know this one must definitely sting to hear but it is a legitimate REAL reason for why he may have broken up with you. This is a common complaint among men who are dating someone who let themselves go a little bit in the relationship. You may have to put in some extra work here but trust me when I say that your physical appearance is easier to improve than your personality so don't let his thoughts get to you.
As he saw the impact of his new listening skills Peter all the more conscientiously dug into learning all he could from his relationship skills book, workbook and online program.  He realized that prior to the relationship breakup he had had no idea of what a high-skilled activity sustaining a loving partnership was.  Now that he understood the potency of collaborative dialogue, conflict resolution and emotional self-regulation skills he studied intensely every night as if he was preparing for exams. 

Catholic Prayer To Get Ex Boyfriend



On Monday, I brought up the other girls name and it ended up in a big argument. I have major trust issues now after what has happened but he doesn't understand! The same girl is working with him AGAIN. He has since called it off with me and has started messaging her again. He says I have pushed him too far this time and I am stressing him out with mentioning things that have happened. That I ruin everything and there is no going back.
How To Get Ex Back After No Contact
Hi Chris – My boyfriend (well now ex boyfriend) of 2 years just broke up with me a week ago. He is 33, I am 25. We met on the mountain, ski coaching to be exact. He does it full time (Tuesdays – Sundays) while I only do it part time along with my full time job (November – April, 7 days a week). A co-worker of ours set us up. We had been coaching with each other for a couple of years by that point and she could just see that we were perfect for each other. I was a little hesitant at first, I had never dated someone who what that much older than me. But when I was with him, it never seemed weird or like we were at a different point in our lives. The first year was bliss, we were not living with each other at that point so we were constantly looking forward to seeing each other. There was excitement.
before my ex and I started dating we spoke for three years with out meeting one another ,and developed a deep connection , speaking sun rise to sun set , hr long phone calls , after three years we finally met and started dating , we dated for a year . we broke up about 7days ago . We broke up because he said that I was disrespectful and always had a negativity frequency. He blocked me on what'sap . I called him tonight to speak to him about our break up and trying to work on things , he said no and wants to remain broken up because his given me plenty of chances in the past , he loves me but he thinks I'm never going to change . its his birthday in a couple of days , do I send him a birthday text ?? also before putting down th phone I asked him if he could unblock me on whatsap he said no , I can contact him via phone call or text ... I'm more confused them EVER ! what should I do ?
Note also that therapy is virtually always more potent if the couple goes together for some of the sessions. Paulette, after initial reluctance, decided to schedule sessions with Peter's therapist as well.  They sometimes saw the therapist separately, and sometimes together which helped them to recognize and rectify the problematic patterns in their prior interactions.  When both partners participate in a process of growth, the odds zoom up that the outcome will be positive for both of them.   What To Say To Get Ex Back
If you have, forget the remainder of this Step and proceed on to the program I made that describes what you (in this specific situation) need to do next. Why? Because 3 or more, "yeses" at this point make it abundantly clear to me that here we have a Category A situation. Most breakups in which the girl ended it, are this. Don't panic, I made this website for this situation more than any other. You are in the right place.
It could be either, but I'm leaning towards the long-term commitment issue, especially if she has kids but isn't married - which is proof of a previous failed relationship and that probably caused her to develop trust issues in seeing things. Additionally, you've only been going out with her for 3 months which is a short period to her to trust you enough to let you meet her kids. I suggest giving a week of space before you reach out to perhaps talk to her about this, and ask her why she suddenly decided to call the relationship off.
The only way to have a good relationship is if you demand a good relationship from him. If you don't and give him everything he wants in an attempt to get him back, you're sabotaging the relationship and destroying your chances with him. Not to mention, completely undervaluing yourself, which will deeply impact your self-esteem. Now I don't mean you say, "Give me a good relationship or else!" It's not an actual demand. You "demand" it by being a woman of value, by being a woman who knows what she wants and isn't afraid to walk away if she's not getting it. You don't have to say anything at all, it just comes across.
A huge obstacle to getting your ex back is fixating on the relationship, pining for what was lost, and wishing things would be different. Not only is it an obstacle to getting the relationship you want, it is an obstacle to your own sense of peace. Think about it. Most suffering arises from wanting the present moment or present situation to be different than what it is.
When a girl feels disconnected from her boyfriend due to his lack of emotional availability/overdone 'badboyness', she'll think he isn't interested in her enough for him to be a reliable partner. She'll feel like she can't really 'get close' to him, which is something she needs in a relationship because closeness shows her that he won't just up and leave at some point. Girls do dump guys for this.
After no contact, my ex and I have spoken here and there for a couple weeks (mostly initiated by me) and we finally hung out for the first time the other day when I texted him asking to. He seemed nervous at first but we had a good time and he was reminiscing on our past times a lot, also heavily flirting. I was only a little flirty and didn't bring up the relationship. He also suggested future times we should hang out several times, and we were having fun. After I left he texted me thanking me for hanging out with him, saying how sexy and awesome I am. He stopped responding but we exchanged a few snaps. The next day I called him intending to ask to get lunch but he didn't respond and texted me 20 mins later saying he was working. We had a brief conversation that he initiated and I haven't talked to him since. Am I overthinking or did I totally scare him off by calling the next day? Should I wait for him to contact me?
Hi, so like so many others my boyfriend just broke up with me 3 days ago. My mind is definetly in the overreacting stage. We'd been going out for 8 months and honestly it was fantastic, I've never felt like somebody loved me as much as he did. I would wake up to "good morning, just a quick reminder that I love you" texts every now and then, and we never really left the honeymoon phase. So 4 weeks ago I went on holiday and he called me saying he missed me and when I got back he seemed very genuine in the missing me and loving me. Last time I saw him 2 weeks ago everything was as normal, very loving to each other, but just kinda curled up on the couch because I had some period pain. I apologised for not really doing anything with him that day and he said "I just feel weightless holding you and being with you, don't worry." The next week he began phasing me out over text (usually we would message everyday) until a week ago he shut me out completely saying he had family and work issues. I finally break his silence and he comes over and breaks up with me. He told me that it had been on his mind constantly for the past 2 weeks and everyone said noticed the anxiety change in him. He said he couldn't sleep because he didn't know what to do. When I asked why he said it was just all in his head and he couldn't get it out. He said that it was him and not me and thanked me for being the best girlfriend he's ever had... all the time he seemed emotionless and hugged me loosely. I was/am devestated, from my point of view nothing happened or changed and he was extremely out of character. Even his friends and family messaged me after saying how shocked they were and asking how I was. Of course I want him to come back and say it was a mistake but I don't know if he will. I havnt contacted him since but his best friend wants to meet me for coffee next week... so do I meet her and break the no contact rule? Also is there a point? I don't want to try for something that clearly won't happen. I just need some outsider advice :(
Hi Rosie! I love the way you talk ("I don't want to talk to him from a place of blame but one of giving and what I want to give is my confidence, mysetry, joy and best self and love myself completely so I can give them my best self"). I couldn't say it better myself! Make sure you have a good blueprint to work from, so if you have not picked up a copy of my ebook, Ex Boyfriend Recovery Pro, you should do so. (i.e. website Menu/Products link).. It is massive and covers so much…in so much detail. Kinda like a Companion Guide that helps you along the way and optimizes one's chances. I think you have very good understanding of the No Contact Principle. Maybe since things ended in an arguement, you make a little exception to the NC rule and reach out just give him a heads up that you are progressing thru your own self discovery process and just wanted him to know you appreciate him recommending that the two of you take some space (even if he didn't recommend it). So what you accomplish is a little connection so he knows that he is not far from your mind and you are working to be the best version of yourself. That may be intriguing to him and enhance "your" value in his mind.
It is natural to feel scared about going up to someone who has rejected you. You may be worried that he won't talk to you, won't be friendly and perhaps won't answer any questions you may have. All of this is natural and normal. If you really want to approach him to ask him something, consider going with a friend you can rely on and perhaps having them doing some of the talking on your behalf. Choose somewhere neutral and calm, and have a good excuse to leave quickly if things seem too awkward for you, such as "Thanks for the quick chat, I have to get to an appointment now". Most of all, realize that if you don't get the answers or discussion you'd hoped for, that it's not a reflection on you, as you've shown much courage, but is about your ex-boyfriend's method of dealing with the situation in his own way and isn't a slur on you.
And you always want what you think is good for you. So how can you make yourself better? You can start from appearance (new haircut, new clothes, get some muscles, eat healthier, etc) and a good attitude/be open-minded. Join meditation/yoga/learn new things. Upgrade yourself with your outer appearance and inner attitude. Be the best version of yourself.
Can You Get Ex Back Quiz
"How long am I expected to live like this? The days are VERY lonely. It's an unbelievably depressing feeling to wake up and immediately realize that I'm not home, and have no friends or family to talk with … I get up, I meditate, I swim, I go to work, I eat, I lift some weights, I meditate again and go to sleep. Wash, rinse, and repeat. I'm not enjoying work (which would normally be a decent distraction), but feel I can't quit, as I have too many financial responsibilities I have to uphold. I'm amazed I haven't gone mad yet.
This may or may not work, but I think it's your best shot given the distance issue. The Philippines is overrun with women that like Western men anyway so even if she doesn't come through, I'm sure you can meet other women anyway, maybe online. That can be the backup plan and you may find someone that you like even better when over there. So, that's what I would do!
Does this still work if he completely moved on?? Also he told me he will never get back wirhb me because once he dates someone and they broke up he "forever sees them as annoying even if you haven't done anything to annoy him even if you are just casually talking he will sometimes get irritated in his head and think "ugh it's this girl yet 2 months ago when I actually did stop talking to him for a few weeks he messaged me asking if I was ok cuz he hasn't heard from me and jokingly assumed I had a bf and stoped talking to him he also said I didn't have to stop talking to him I'm his "buddy" I always feel if what I do will actually work because he's moved on eating other girls told me it wouldn't bother him if I was with someone and I've messed up with the begging and acting like I know what he needs and I can give it to him we've had some pretty nasty fights cuz of it to the point where when I thought I was pregnant he said he was taking the baby from me because I'm crazy does this work on a guy who knows how to not feel feelings except anger btw he didn't love me yet he only really liked me I loved him and tried to rush things
Don't make the same mistakes. Remember that reflection period after your break up? Well, it should come in handy now. When you're with your boyfriend again, remind yourself of what went wrong and try to prevent it from happening. If the problem was that you fought too much, then remind yourself to calm down when you have the urge to pick a fight. If your problem was that you were mean to his friends, try to be nicer, this time -- your man should be worth it.
How To Get Even With An Ex Boyfriend
According to research, the number one cause of the breakup of romantic relationships is failure to communicate. If your relationship was otherwise happy, this problem can often be fixed by setting clear expectations and openly discussing frustrations before things explode in a big fight. Other issues can be harder to overcome, like infidelity or jealousy; but with work and counseling, even these types of issues are possible to work through.
Didn't talk for a day. And I felt bad. I thought maybe I should wait a few days before I apologize. You know, let the fight fade and have her miss me, much like the no contact period. But I thought, I dont think a second no contact applies here... so i simply messaged her that i was sorry. She ignored my message (left me on read) leaving me feeling like shit. Hours later she replied. Simply said "its ok".
"She noticed that I have been taking steps to improve myself. She said that she wants to get back together but is not sure if we will repeat the same mistakes. She felt that she was also responsible for the bad arguments and she wants to improve herself as well. We are planning to meet up and discuss it soon. Maybe we will go for couples counseling." – Terry
Hi Lauren, i had recently bought the book men are from mars and women are from Venus, it has brought me to try and discover more wonderful information on your page. My boyfriend of three years had recently just left me about a month an a half ago, we had just moved in together and were only living at our apartment for 2 months before he decided to lay the break up on me. He says he needs to find himself and his happiness, this term is still so confusing for me when things for the past three years were going so well. and just 2 weeks before he broke up with me he had talked about marrying me wanting to spend the rest of his life with me. as soon as he left the apartment and packed his things he doesn't want to see me or doesn't really talk to me and whenever we do talk it always ends up in the both of breaking down crying because its so sad. he has told me that he still loves me deeply and cares about me but doesn't want to be in a relationship right now. I have no idea really what to take from all this, i know that i may have smothered him to much in the relationship but at the time i did not know what i had been doing i do know that i some how contributed to this traumatic event. but he is making it seem like its totally over and he is just cutting things cold turkey. i never seen this break up coming and he said to me that it just happened and he didn't even realize he was going to do it. after three years of being together hes acting as if he doesn't even know me. i just need some advice of insight on what might be happening to him or me right now for this to take place? ...
If you genuinely think she's at that phase of her emotions and might move past it soon (you know your ex best), then you could consider reaching out first to break NC. However, if it's simply an impulsive act on her part because she doesn't want to deal with the emotions of a breakup, be mentally prepared that she ends up reverting back to her old negative emotions (resentment, unhappiness towards you, etc) and the cycle restarts itself.
In his letter, Grassley also repeated his request of Ford to provide her therapists' records to the Senate for review. According to Ford, she first shared details of the alleged sexual assault against her with a marriage therapist and an individual therapist. Despite providing portions of the notes to a report for the Washington Post, Ford has thus far refused to disclose the records to the Senate.

I am DR. EDIALE +2349066749709, from NIGERIA I'm one of the powerful spiritualist that offer both African and White witchcraft Spiritual spell as well as its removal. Contact me today for solution to the following: Making money with animals blood, Low sperm count, Hepatitis B, High blood pressure, Financial problems, Traveling issue, helping of students, political issues, Purification and Spirituality, promotion in your place of work, getting a new job with better pay, getting your ex back, winning court case, making your husband or wife yours forever, if you always have bad dreams, if you want women/men to run after you, If you want the fruit of the womb a child, if you want to be rich, if you want to tie your husband/wife to be yours forever, If you want to stop your Divorce, Marriage Spell, Miracle Spell, Beauty/ win a beauty pageant Spell, PROPHECY CHARM, Attraction Spell, Remove Sickness Spell, ELECTION WINNING SPELL, SUCCESS IN EXAMS SPELL, Charm to get who to love , Charm to make your business grow. Call I don't why is so difficult for you to follow the manager instructions enable you received the money. Call him now today +2349066749709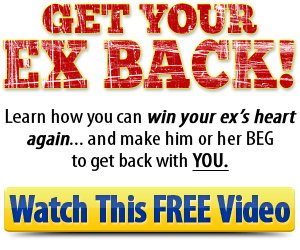 This is probably the most comprehensive free road map on how to get back with an ex available on the internet today. Our goal is to provide you with a free resource that can enable you to know exactly what you need to do, no matter what situation you encounter; to prove to the person you love that you're the one that can make them happy in the long haul and to help them fulfill their dreams!
My boyfriend of almost 3 years broke up with me. I'm having a hard time dealing with it and I think I'm afraid move on without him. He left 2 months ago for work and started acting different and distant through text. I would always reassure him and let him know that I would stay and wait for him to come back, but he still broke up with me. I still love him and I don't want it to be over.
After your first meeting, evaluate the meeting and see if there is a chance he still wants you back. Depending on his reaction and your conversation, there might be a chance of a good reunion or completely closed doors. If you feel that he is not ready to get back with you, you do not need to worry. He might need more meetings and more time to regain his feelings for you. Remember to be patient and respectful.
Free Spell To Get Ex Boyfriend Back
Hi Desireen. Nope…you are not crazy! You just want to figure out how to make things feel better for yourself and improve your chances. Its OK that you may have made some mistakes. He made plenty to. We all do. What matters is going forward and what you do. So its good to have an ex recovery plan, both for yourself and also doing things to optimize your chances of getting your ex back. My program is all about that. Go to my site's home page to learn more about my ebooks, tools, resources, and many other things!
The common thread that underlies these seven deadly sins is neediness. Neediness is the state of mind that encourages all the above actions. Believing that your ex is the source of your happiness, sense of well-being and/or self-esteem, is the type of thinking that will have you groveling and begging for your ex. Neediness is a state of mind more than a set of behaviors, it just manifests itself in certain actions. It's a feeling that says: "I need you to respond to me in a certain way in order to feel OK." (Make sure to read this article for more on neediness and how to prevent it.)
Lauren, I believe your advice about giving the ex space is on point and I wish I had given mine a lot of space. I broke up with a man who suddenly dumped me with a phone message when he knew I was not home. Friends of ours told me to give him space, and I did not; big mistake on my part. He is with a woman he and his parents know, she is old enough to be his mother. He sometimes chats when he sees me in the area. I began to feel like I'm sitting on the back burner and decided to just greet him and not chat unless he wants to chat. A good male friend told me to give him six months, it has been three months, so I'll see what develops....
Before you try to win back your ex-boyfriend, you must reflect on what happened in the relationship. You must be careful not to toy with the feelings of your partner. You do not want to cause him any further pain or hurt. If you made a rapid decision without giving much thought to what you did, you need to give the situation much thought now. You need to evaluate the whole situation well. 

Get Ex Back Mantra



I begged and pleaded with my ex to not let me go the day he broke up with me. Even told him I couldn't live without him. W-T-F!!!!!! But when I finally got in my car to leave (for the second time), I was in shock (disgust, humiliated, sick…) that I could have done that. To give you perspective on why I was in shock: during the breakup he said, and I quote, "It was your actions that led us to this." "YOU ARE HERE TO HELP ME! AND I HAVE TWO KIDS!" (Adult kids mind you. This was responding to the fact that I stopped being their f-ING maid). "You don't even take very good care of your dogs." All of these things were said with the, all too familiar, condescending, disgusted, nasty look on his face, twisting words and making everything my fault. Oh, there were a lot more comments like that during our breakup (and consistent throughout our relationship) but those have stayed with me the most.
If you wish to avoid this Monotony of Relationship then you have to increase your value higher than the level you had before your previous relationship. You can surely increase your value with some actions that you will find later in this website but for now I want you to consider becoming the girl that you were before getting into your previous relationship.
How To Get Ex Girlfriend Back Friend Zone