Well my boyfriend who I've dated for 4 months this told me he just doesn't feel the same way how I feel. We talked about it before and this is our second breakup. What confuses me is how he says he still cares about me and hates seeing me broken like this. And in my heart I love him even with this, and I've read your article that I shouldn't try to pl ish for something because it'll just push him away more and I dont want that. Is there any way or possibility that we will be together again? I've seen this before with one of my friends and her and her ex got bsck together again and he wont let her go ever again. I ha e this thought in my head that it'll happen to me where he'll come back and we'll have a stronger relationship and be together. I'm in the grief stage now and everything just hurts. Is there any way that I'll know he will know that this was a good decision he made between us? He messages me still a day after the break up and he says he feels horrible for putting me through this pain again. I just want to know what to do next for him to take me back.

I was clingy, had low self esteem, needy and jealous. The break up was shocking, he took a week and a half to tell me if he wanted space or if he wanted a break up. He was chatting with an 18 year old. He was telling me he doesn't love me anymore and when he hug me he said he wish he could feel by there is nothing, he withdrew from me emotionally 2 months before we broke up. When I was packing his stuff I found something he wrote that he didn't find me attractive. After the break up I was trying to convince him and did testing terrorism until he said to text him only when it's business related. So did one week no contact and called to talk to him about the outstanding bill I was still upset and sent a text to apologize. He called next day and he was upset and sent a text apologizing. I did 2 weeks no contact and called yesterday since he been telling ppl that I wasn't paying him attention and also thinks I do by love him. So I called and ask if we can meet weekend to talk and he said yes. He still have stuff at my place and he coming to pick some up. Today I went to his work to get my keys from him because he still had my keys. He couldn't look at me but did when he hand me my keys, I was acting happy. He said so whenever I needn't get something from the house inbred to contact you and I replied yes I am paying the rent and so I went and havnt made contact however he said he will come weekend. My ex came over for some of his stuff was amazed how the house looked, I did some rearranging. He said twice that the house looks nice and that I looked happy and then stated that he was probably the one holding me back. He said this about 2 times, the second time he said it I ask why he is saying something like that and he said he said he know perhaps he just feels guilty and so I told him that he wasn't holding me back and then he notice I had a mini burn on my hand and ask me what happened I told him I got burnt from the stove. And so ..
Problem is right now we are not really talking. We have not spoken except in very formal text messages (finalizing the breakup) since the day he said he wanted to break up with me. It's been about two weeks. He said that he would be willing to meet with me but seemed really defensive that I might just try to beg and plead again. I'm worried if I see him he will just keep trying to shut me off, even if that's not what I'm doing..
How To Write A Letter To Your Ex Boyfriend To Get Him Back
Your first problem is that through your internal, OCD, one-track, incessant hamster wheel thoughts (and it doesn't matter if no one knows what you're thinking. Your thoughts will always seep out into your actions) and through your actions, you are essentially begging for him back. You have to take a step back, take a breath and vow to put an end to the crazy, an END to the insanity. No one likes crazy and it looks pathetic, desperate and awful on anyone that tries it on. Begging for him back is the worst approach possible. Men, no matter what they may claim, are very territorial. Men want what they can't have. He may scream from the rooftops that he doesn't want you and never wants to see you again and he may even really think that he doesn't want you but I can assure you, he won't sleep well at night wondering why it is that suddenly you appear to not give a flying F*CK and why it is you've gone from Desperate Debby to #IDFWU please-forget-my-name Patty.
So he moved out of my flat but he left the majority of his stuff here at my apartment. I went on a trip and I asked him to take his stuff from my place for good, he had 7 days for that. When I arrived home, nothing happened, his stuff were still here. During my holiday I didn't contact him, when he messaged me, I didn't respond him. When I was traveling home he messaged me like "we need to talk." I didn't know what could happened, so I replied with a simple "about what?" when he told me he didn't have the emotional strength to take his stuff and he also was worried about me that if something terrible happened to me or what? So I replied to his messages focusing on the context like "I'm gonna pack your stuff alone" and then he asked me if I need help with it, I answered him with a simple "no". So did I violated the "no contact rule" here? Can we consider all this as "emergency"? and also do you think I made "one of the biggest mistakes" by being too cold or rude? Please help me, I don't want to drive him away, I don't know what to do. :(
My ex and I of 4 years had only ever dated each other, neither of us ever dated anyone before we met eachother. I was always satisfied with this and I love her very much, I never saw the need to try new people because I was very happy with her. But 3 years into our relationship she told me she was scared of never experiencing anyone else, and at 4 years, she found herself attracted to one of her guy friends. She decided it would be best for us to break up so she and I could try new people, I believe this decision was also influenced by this friend of hers who is now her new boyfriend. Should I try to get her back or just let things play out as they will (the whole "if it's meant to be than it's meant to be" mentality)? Maybe this is best for the two of us, but at the same I love her a lot and planned on staying with her forever. I don't know if I should try to get her back, or just go out and experience new people and let the cards fall where they will with her and I.
Hi, I broke up with my ex girlfriend like 6 weeks ago after dating for 2 years. She broke up with me cuz she said that we were fighting a lot and she has trust issues. And that she thinks our paths are in very different ways. We are both from LA but she is currently in NYC and I'm in Cancun. It's been a long distance relationship since the beginning. The fist 1 week I did not talk to her, the second week I started to try and fix things and she said she was over the relationship. It's been a long distance relationship but we made it work seeing each other every 3 weeks. After I saw that she was really sticking to her word I flew in that 2nd week to try and fix things. We spoke in person and maybe I was to needy or tired to convince her to give us another chance and she still said no. This was the 1 of Agust 2018 I flew back home and started the no contact rule. Around 2 weeks ago she unblocked me from WhatsApp and Instagram so i thought that the no contact rule was working. I texted her on Monday the 3rd of Septembe 2018. I Found out later that day before she answered that she is going out with some other guy or that she is seeing someone new. When she answers I lashed out and straight up told her that I was very disappointed in her cuz I never thought she would go out with someone new that fast. I guess that was a mistake on my part and defeated the no contact purpose, or I don't know. But I was very mad and disappointed. I was so mad that I blocked her. I then came to my senses this past Friday and sent her a FB message apologizing for my behavior and telling her how I felt and how th no contact period had helped me unterstand where we went wrong and that I loved Her and that I wanted to make things right ect. She answered today saying that she doesn't want to hurt me but that she thinks we where arguing to much and fighting over everything and that she thinks she did the right decision cuz our paths are very different. I don't know what to do now? Answer her what? Or what should I do? No contact again? Or should I answer her back?
Telepathy To Get Ex Back
It happens all the time, people lose their girlfriends and they want them back, but it doesnt happen. The reason why it doesnt happen, is because you dont know the tips and tricks that actually work. If you want to get an ex back, there are some things that you need to consider. The following are the best tips that you can take with you today to ensure that youre going to get the upper hand in your life. These take time, so dont think that youre going to get through with this overnight. Take your time, gain some confidence and hit these notes in getting your ex girlfriend back.
By the way, the best results I've seen for people with abusive anger is with the energy therapy techniques of Bradley Nelson, which Dale Petterson in my office does for my clients. It's quite amazing how these techniques seem to pull the anger out by the roots....though multiple interventions plus conventional couple and individual treatment have to be part of the treatment strategy.
This applies to your past relationship during arguments or conflicts that you may have gotten into, to the actual breakup, but also moving forward while trying to win back their heart. In order to really understand what your ex felt or feels and to come up with the right approach to connect and touch their heart you will need consider the 360 degree approach
I Don't Know If I Want To Get Back With My Ex
Here's my story, I would love to hear your insight and advice. I was with my bf , he's 23, I'm 19, for a few months and I fell in love for the first time. After all the guys I've dated I've never ever felt this way with someone and the feelings were mutual, he told me loved me, wanted to marry me and have a family with me one day, he too said he has never felt this way before with anyone . It was genuine and loving and I saw a future with this guy which I've never seen with anyone and he the same. We spent a lot of time together, got to know each other, but he was insecure at times, worried about other guys which he didn't have to do. At moments he pulled away, which I know guys do sometime, but the problem for me was they he would blow me off for his friends when we had plans, he just wouldn't think and was in the moment. I told him on several occasions, it wasn't cool, we're together and you just can't ditch me, he'd apologize, say he was wrong, etc. tbh, I felt like he was testing me, to see how much I'd put up with, but after speaking with him several times, he did it again. So after a week of him trying to see me, ( I put him off) I broke up with him, on the phone, I know I shouldn't have done it that way, it was impulsive and stupid, but I was fed up. I felt like he was taking me for granted and I wasn't going to put up with it. I have it together, I'm going to school full time, working full time, im smart, fun, good looking & athletic, I'm not trying to be arrogant and sound full of myself, it's not my intent, but I'm secure and confident and I know my worth. In hind sight, I should've talked to him in person, I was wrong to do it that way. I'm not going to lie, it's been hard, I do care about him and miss him but we had no contact for 4 weeks, until I saw him at work one day, I was surprised to see him as we wouldn't normally run into each other. He came right up to me and hugged me, he was so warm affectionate, I couldn't believe it, he wouldn't leave my side, hugged me from behind, any excuse to touch me or talk to me. We did talk for a bit, he apologized again to me for treating me the way he did, and was def remorseful. I apologized too for breaking up with him the way I did, and said I was wrong to do that to you. And that I didn't break up because I didn't love him or have feelings for him but because I felt he didn't respect my time or value me. He also asked me if I was dating and was bold enough to asked if I hooked up with anyone,(which I have not) he was annoyed thinking about it. I told him I did not, and that I cared about him. I prob made a mistake saying that, even if it was true, it gave him peace of mind I def don't have. I am asked out and dating but didn't tell him, another mistake . He said he wanted to get together and talk more, but couldn't after work because he had a meeting.that evening. So we went our separate ways. I texted him a few days later saying it was good to see him and let's get together soon, we texted back and forth a bit, but never went anywhere . So that's a little over 2 weeks ago, and I have not texted him, not looked at social media, nothing, fell off the earth. I felt he was avoiding me or not sure, I just don't know. I felt he still cares about me based on when I saw him, but he's not tried to see me. I heard he's dating someone too. As much as it hurts and I still care about him, I care about myself more and won't put up with not being treated right. In the mean time, I'm living my life, focusing on myself, school, work, friends & family. I'm also continuing to date. I would love your help and opinion on what to do, I would love to work things out but we are at a stand still. Thank you 🙂
Negative responses do not feel good at all. It really sucks and can feel like the end of the world especially if you put a lot of work into getting your ex boyfriend back. Your best bet in these situations is to simply not respond at all and understand that your ex is still processing their emotions. It doesn't necessarily mean that all hope is lost it just means you may need to be more patient and try again in a week or so.
Remember this step– and really this whole process– is about you. Yes, it is also highly likely that this step will make him miss you, but again, that's not the focus. Your focus should be on getting to the best possible headspace and having the best possible mindset so you are your best possible self. That is the foundation for lasting love, not tricks and gimmicks.

So, my question is this. I've discovered this information only recently, and my ex left me late last year. The winter and early spring was rough, and I broke a lot of rules. I finally tried no contact as long as possible, and didn't contact her from April till June. I've done a lot of self improvement, but when I broke and finally reached out to her, I think I might have screwed up the process somehow. I haven't even brought up our past at all, and have been trying just small talk here and there, but she seems to be withdrawing from me again. Should I try the no contact period again? Or is there some other way I can right the course of the process to give myself the best chance of doing things the right way?
He ended things.. This is a guy who comes back to me and has my number for 5 years. And we were so intimate and shared our past. He said didn't want to play games this time. He came 4 hrs back and forth to spend time with me. Pursues me. Why? What does he want? Why travel in total 8 hrs to come have sex with me? He like a egotistical narcissistic unemotional prick. Please advice.. Btw I never responded to his message. I left things.
Hey Chris! My boyfriend of 3 years recently broke up with me – one week ago, I have followed the no contact rule (surprisingly, I hadn't read anything on it yet!). He ended the relationship out of the blue, we sometimes fought but it never seemed relationship ending bad (really it was petty things). He said he still loved me, otherwise breaking up wouldn't hurt so bad. He had come late at night to tell me, we both sobbed, and I asked him to leave. The next day he came to take our cat for a spay, I went with him to drop her off and we went for a walk. I suggested a break instead, because he said he had been feeling a lot of emotions and initially taking all the blame. I expressed my side and apologized for my faults. It ended well and he even agreed to a break starting in may and lasting until June. I offered a mini date night for the day before may just to have a good time and start the break on a happy note. We went to dinner and had a good time, it was a little awkward but we stayed away from talking about the negative aspects of our struggles. I had picked him up so when I dropped him off he said he was sorry but he didn't want a break, he wanted to breakup. He needed time to heal (from what I still wasn't entirely sure of), and he needed "space". Looking back the breakup was very cliche "it's me not you" ( he said he was sorry for not communicating better and that I deserved someone who could give me what I want) but after I opened up and took responsibility for my actions, he suddenly put the blame on me! Him and my mom were close and after the breakup he confided in her and brought back issues I had never heard of FROM 6 MONTHS AGO! I have been devastated…. he did something similar( ghosted) with his last girlfriend, actually he moved to California and broke up with her over the phone after he was already gone). We had made plans to get married, we have the same career goals, he even gave me a rather expensive promise ring. I'm very lost with how to approach him after our 30 day no contact. P.S. I am very close with his family and vice versa (I even work with his sister!)…. I do plan to get your guide, but what advice can you give me for some insight into his mind, and whether our relationship has a chance of being saved?

I'm a bit nervous about how to approach this, I know I have to be light, to look like I'm making changes (which I am), to look positive and happy even though I'm not always like that. But there is a part of me that really wants to be serious and tell her to bet for me, not to take me back (I know I don't have to be pushy at all) but to allow me to show her how I'm overcoming things? Is it a bad idea to be a bit intense with a person which I had a lot of intense talks? I want to tell her my true intentions, that I do want her back, but that I'm willing to wait and for her to see that I have changed...I guess my question is, it is ok to voice the real itnentions in this manner? To even say, look in this time alone I did realize I do trully love you, and that it is not coming from a place of fear?

It's confusing and it hurts. I heard what she said but it doesn't feel like it's really over. I'm doing my best not to read too much into it but I know I want her back and the only thing I can hope for is the chance to right my wrongs. Maybe there's a chance, maybe there's not. I'm not good at reading these things. But I think back to when me and my ex broke up and if I would've just left her alone, we would've gotten back together. I guess that's the move with this girl. Give her the time and space she needs. I love her. She needs to be free and if she comes back, then it wasn't meant to be. If not, so be it. Major L but what can I do?
Here is where he gets to see the beautiful woman you are in person. He gets to witness your positive vibe and new and improved look in the flesh. Like the reach out stage, there are no "rules" here. The light and fun vibe you brought to the conversations you've previously had should shine through just as bright. If your positive vibe is derived from genuine positive thoughts and emotions, interacting with him should be easy and effortless.
Marriage is a tricky one. After years of being together it can seem monotonous and boring. People settle into a routine and then start to resent eachother after a while. A marriage takes work, from both parties. The trouble is trying to get that other person to want to want to work at it. No mean feat. If you are a woman it is all about understanding the male mind and why they do not want to open up and talk. You have to use the male lingo to get any headway here.
I want everyone to know what tremendous help Coach Lee has been to me! I had been dumped and had not heard from my ex for many days. It was tremendously painful since in my past experience I had never seen the relationship be revived after being dumped. You can read about strategies which are helpful but if you are serious about getting your ex back, contact Coach Lee. Once I hired him on the case, five days later my ex called. A miracle! He helped teach me what to say and when to say it. He calmed me when I wanted to reach out to my ex but it wasn't the right time. Even when my ex went many days without calling me his vast experience gave me the confidence to be patient. You go through so many ups and downs. He knows what you are going through and calms your fears! He gives you a game plan and helps you execute it through the highs and lows. After five days of hearing from my ex, she ghosted me for 11 days. I freaked thinking now it is all over! Coach Lee helped me be strong during that time! Then my ex called back! A second miracle! We went for coffee! A third miracle! He coached me for the coffee date! We ended up getting back together and I now have a regular call with Coach Lee. He teaches you so many things that help you move the relationship forward. You don't give them what they want you give them what they need! Coach Lee will be my coach for life for the most important thing in life you have, which is your loving relationship with your significant other!   -Dr. M.
He would definitely like the 'new' you because he gets to have sex with you but doesn't have to deal with the emotional aspect that would follow from a typical relationship, and you would also end up becoming a safe zone to run to whenever he has issues with his current girlfriend. Keep in mind that this 'new' you isn't a permanent one, and I would strongly recommend not lowering your standards anymore by simply giving him whatever he wants and being emotionally there for him all the time while he is still with someone else and can't fully commit back to you.
You may have felt like you were in the honeymoon stage, but different people come out of it after different time periods, so he may have no longer been in that phase already. Some guys can be like this (especially if they haven't many relationships before), where they think too logically and realistically, and aren't able to actually put themselves into an emotional sense of understanding their female partners better. You might honestly want to consider moving on and dating someone else, because he has seemed to disconnected himself from you already, and may have even moved on the moment he broke up with you.
Develop a playful sense of humor. What do girls say they look for most in guys? A sense of humor and a playful attitude These two traits are attractive because they tell other people that we're youthful and not aggressive. So learn a few jokes if you can (friends are always good to try them out on) and keep the ones that work and throw away the ones that don't. Learn to make fun of yourself a little, in a confident way — not a mopey way. And, for goodness sake, be playful, especially when you're around her. Tease her lovingly, or play a small prank on a friend. You'll notice the difference in her.
Does this still work if he completely moved on?? Also he told me he will never get back wirhb me because once he dates someone and they broke up he "forever sees them as annoying even if you haven't done anything to annoy him even if you are just casually talking he will sometimes get irritated in his head and think "ugh it's this girl yet 2 months ago when I actually did stop talking to him for a few weeks he messaged me asking if I was ok cuz he hasn't heard from me and jokingly assumed I had a bf and stoped talking to him he also said I didn't have to stop talking to him I'm his "buddy" I always feel if what I do will actually work because he's moved on eating other girls told me it wouldn't bother him if I was with someone and I've messed up with the begging and acting like I know what he needs and I can give it to him we've had some pretty nasty fights cuz of it to the point where when I thought I was pregnant he said he was taking the baby from me because I'm crazy does this work on a guy who knows how to not feel feelings except anger btw he didn't love me yet he only really liked me I loved him and tried to rush things
While Peter was suffering deeply, journaling in emails enabled Peter's initial thoughts and feelings to flow through a natural grieving and healing process. Having a trusted friend or relative to talk with can help similarly. The first shock of a separation typically induces a reaction similarly to the disbelief and pain of loss that people experience after the sudden death of a loved one. Peter's journal entries enabled him to dump, explode and vomit out his distress, launching his recovery process.
Pursue your passion. Most of us may struggle to say what our passion in life is. We are too bogged down in our obligations, responsibilities, and routines to carve out any time to give some thought to the things we are passionate about. Your time of no contact is as good a time as any to figure it out. Maybe you've always had a love for good art. Maybe you are excited by gardening or writing. Take this time to do those things Also, take this time to try something new. You might just find a passion for something you didn't know you had before. Engaging in the activities and hobbies that we love, that we are good at, and that we are passionate about go a long way to remind us of our essence and make us feel alive again.
He was my bestfriend for a while and then we found out that we actually love each other so we dated for a few months and then he told me that we should go back to being bestfriends to protect what we have because we can never be together or get married due to our religious beliefs.. when we started doing that he was already talking to another girl who follows the same religion as him and i got jealous and got into many fights with him about that .. that lasted for about 2 months and then he got sick from my craziness and told me that we should be just regular friends not even bestfriends and we shouldn't text everyday or call each other unless there is something important.. that was about a month ago .. i begged him to become bestfriends again i talked alot and tried everything i could do but it was no use .. yesterday i talked to him about it again and he told me that being just friends is his final decision ans he won't change his mind and i should act that way and just let it flow .. i hate the fact that he's in control and that it was his decision to be just regular friends. Moreover, he and that other girl became really close I'm not sure if they are dating or not but i know that they talk and hang out alot .. we go to the same college so i see them together alot .. whenever he sees me he acts normal as regular friends .. what should i do to go back into being bestfriends again ? What should i do to win him back after he said that he already moved on? I'm not sure if the other girl is a rebound or everything between them is real also.
I was so glad to read an article by you again, instead of the other guys whom you often attach links to, because in my perspective, your wisdom regarding helping women understand beats anyone else's that I've encountered. This article was a great example and I believe 100% that not only are you right in this regard, but that you shared what is probably the very most important of all of the aspects of what men find and don't find attractive in a woman. You summarized it all very well in this one article that I found to be quite valuable. Thanks so much and please let us hear from you directly more often! :-)
Long distance relationship, We dead-loved each other for one year and then I broke up. She left immediately and I missed her for two weeks and texted back. Three months I didnt care, She kept texting and called. slowly she came up with this breakup thing. All of a sudden she declared breakup and I couldnt digest it. I begged her for 2 weeks. Will she get back? How long should I wait?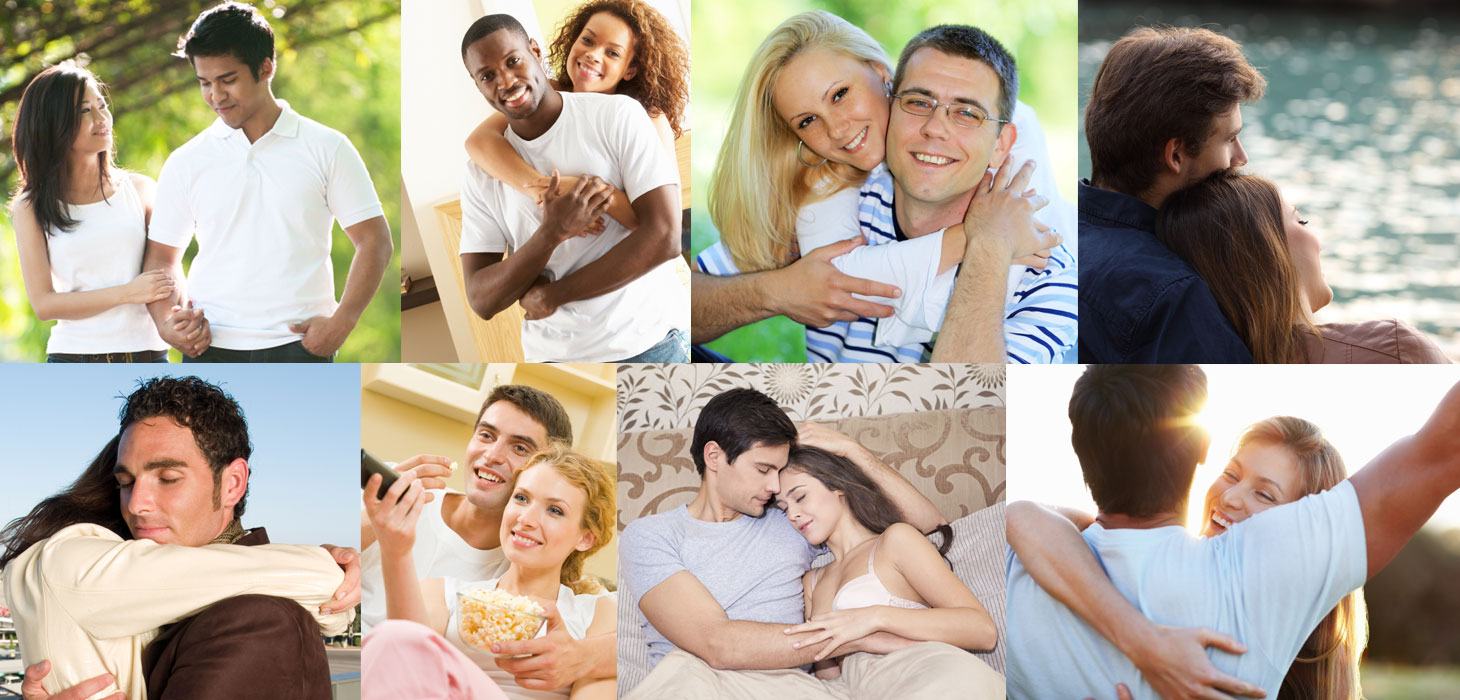 If you try to take your ex head on and force them to change their mind you will probably meet a lot of resistance and never quite get to where you want to go. It's quite simple it is impossible to force someone to love you; but you can make them fall in love with you if you put the right actions in place and if you are a little bit clever in your approach!
I realized two things then – I have to change and get Paul back! Being friends with him was not enough! My friends told me about a bunch of books, but when I looked at them, I knew that I wasn't going to be able to read all of them. Most were more like a textbook, which I had enough of at school. And then I saw your book. It was easy to read and opened my eyes to many problems I had. I didn't expect that getting him back was going to be so easy. Although, at the beginning, it was difficult to follow your advice and I even had to ask a friend to make sure I do everything I'm supposed to.
I met a guy on a dating app and we hit it off right away, the first date we kissed and had a ton in common which is so rare for me. Things moved quickly from there and we were seeing eachother one a regular basis (2-3 times a week), texting daily and I stayed at his place every weekend. He planned great dates and would regularly follow up to make plans. Although on one hand I started to really fall for him, I did have some concerns about his communication. When I asked questions about his past, he was very vague about his previous relationships and closed off to discussing them. He also seemed not very experienced with dating/sex which I didn't mind. He told me he had not had a girl friend in high school or university and had been single for 5 years (so most of his life he has been single). That is the most I got out of him.
There are certain rules to follow in order to write an efficient letter and in order for your letter to have the intended effect. You need to make sure that you have clearly identified what will be the overarching purpose of this letter. You need to communicate around no more than 3 key talking points or topics. Your letter cannot be too long; ideally around a page.
In order to force your ex to experience a momentary panic that can prompt them to start reconsidering their decision to end things, you need to give them something to worry about. Act as though the breakup didn't really bother you as much as they're expecting it to, and make it seem like you're looking forward to moving on. This will cause your ex to begin questioning everything, and it will make him wonder if you ever had any true feelings for him at all. The brilliant part of the plan is that you don't have to resort to any kind of negative behaviors – all you have to do is to reclaim your own power and independence.
Don't make the same mistakes. Remember that reflection period after your break up? Well, it should come in handy now. When you're with your boyfriend again, remind yourself of what went wrong and try to prevent it from happening. If the problem was that you fought too much, then remind yourself to calm down when you have the urge to pick a fight. If your problem was that you were mean to his friends, try to be nicer, this time -- your man should be worth it.
It was then that I started NC (I had to tell him what I was going to do because we call and text so often). I'm hoping that this will work because I do want him back, but he seemed very unhappy (and slightly angry) when I told him that his actions are confusing me but he cannot make a decision on which girl to go for. And honestly, I was hoping during this NC, he will learn how to live without me (and vice versa). However, this situation is different as he has another girl to console him. Will this still work out happily for me?
boyfriend just broke up with me breakup articles broken heart Charles Dickens clean slate message coaching Coach Lee does my ex think about me does no contact make your ex miss you does the no contact rule work does the no contact rule work if you were dumped Friend zone get your ex to want you back girlfriend broke up with me going no contact good texts to send your ex how to break up how to break up without being a jerk how to do no contact how to make him miss you how to make him regret hurting you how to make him regret losing you how to make your ex want you back how to text your ex immature lying Is no contact working just dumped leave him alone and he'll come back leave him alone he'll come back leave him alone to get him back limerence Miss Haversham no contact rule no contact rule success stories no contact success stories radio silence to get ex back reset message should I contact my ex should you use guilt to get your ex back silent treatment success stories of no contact rule texting your ex what goes on in my ex's mind during no contact will he come back if I leave him alone? will he miss me if I leave him alone

What To Do To Get Ex Back
With hindsight, Peter could see that the unpleasant situation he found himself in every day at work had left him depressed in the evenings. His response to depression had been to sink increasingly into "poor me" ruminations. "How can they treat me so unfairly? Why can't my boss appreciate my talents?  I'm stuck in a job that's not my thing. I hate having a job that doesn't fit and a boss who's chronically negative."
Such great advice! For the first time since my bf has been ignoring me hardcore, I smiled at the thought that he's really just a ninny ? The jerk left without a word and won't pick up the phone when I call… No explanation just disappeared (I assume he's my ex now?). I think I can handle ignoring him now. It'll be hard, but this is encouraging. Thanks!
Hi Adirubbo, this is actually a really common frustration for women in the dating scene (a guy giving you his number and acting more passive rather than pursuing) and I'm working on an ebook/video training to help with this exact issue. But to give you a quick answer now, you did great. You let him know what kind of dates you liked going on and then he became more confident in how to please you, that's when he started taking charge. The more confident a man feels that he can make you happy, the more take charge he'll become. The trick for a woman is always: "How can I be pro-actively receptive in this dynamic?" Keep looking for those opportunities and you'll be fine. And if you want to learn more about this, make sure you're signed up for email updates. Hope this helped!...
Well, the fact that he found you a unique girl shows that he feels differently towards you, or at least did at one point. However, for some people, it is very easy for them to disconnect and disassociate themselves the moment they decide to, and if he decided upon that, may have even started to lose feelings for you as well. My suggestion would be to give it another week or two to see if he responds, before contacting him once more. If he still does not seem to be interested or does not reply, perhaps consider the idea of moving on, because it might end up becoming a painful process to try and wait it on someone who doesn't seem to be interested.
Now its been 2 months and we text daily and i did no contact for 2 weeks. However, he doesn't text me as often anymore (30 - 10 hours for a reply), hang out with me, or ask me to hangout with him like it was during our post break up before I went no contact. Now I feel like he has moved on and lost me because he is always with friends and never reaches out to me. Should I move on too or still try to get him back and rebuild what was lost?