A week ago my boyfriend of 7 years told me that he wasn't in love with me anymore. That he still cared and loved me but that he wasn't happy and the spark was gone. He was my whole world, this has been the hardest thing I have ever done. The problem is that we have to still share an apartment together for another month until I can get my own. I have been trying to stay busy and thinking positive thoughts. But it's hard when you still have to see him.
I came across this website by accident and read through the article. I have been seeing a guy from Tinder for three months. The first two and half months of dating was perfect and I did not see any flaws on him,which makes me feel upset at the moment. We were always hanging out at the same area. I saw him with another woman the other night and was questioned him who she was. He explained it was just a friend but no one would believe such excuse. Ever since that night, we did not talk to each other any more. He texted me back yesterday saying he thought things went out of control and we both overreacted. I replied him saying that we may overreact but he did not say anything. He said he was also upset. I was heart broken and the saddest thing is I still like him. But on the other hand, I don't want to approach him if he does care about me. What should I do? Should I move on? I always concerned of not able to find someone who is better than him. Please help.
That's great to hear. Yes, your happiness should always come first. Remember that no breakup is easy and it may be a painful experience to go through, but it does make you stronger and it gets easier with each day. Even if you don't move on and still have feelings for him after a period of time, picking yourself up from the negative emotions and learning to accept things as they are and being okay with it does help in winning your partner back too.
You're probably going to have to give it a little more time, before trying to contact him again for an answer if not he may think of you as too desperate. Often though, a guy wouldn't really 'think' about it, but instead shut off from the negative thoughts and distract themselves with other things so you'll probably still have to check in eventually. You're also going to have to understand what made him suddenly feel this way (that you're both not going to work out), and if it was something that happened overnight or were there underlying feelings of unhappiness on his end that led him to build his thoughts in this manner.
"I recently got back in touch with my ex and we're trying to make it work again. What I felt really helped me through the process was the no contact rule for at least three months and truly working on yourself and learning to find happiness outside of the relationship. I got involved with different hobbies, such as sports/working out to make myself feel good, as well as go back to salsa dancing which was something I love to do."
For years Peter had reacted to Paulette's complaints about him with defensiveness. When he did allow himself to hear information about what he was doing that troubled his wife, he'd get mad at himself.  Listening to her had escalated his agitation and distress instead of leading to learning. Now Peter decided he'd better address her concerns, beginning by writing out a list of all he could recall. "Information is power," he reminded himself to ease the sting of shame and guilt. 
Spend time with good friends. One of the best ways to source yourself is to put yourself in the company of good friends. Good friends remind you of who you really are. They can give you a new perspective on things and can generally be fun to be around. Good friends serve as one of the best distractions as opposed to eating a bucket of ice cream and watching Netflix all alone because they can help to build you up in the meantime and leave you more empowered, stronger, and more in touch with who you are. It might be worth it to define who good friends are. Good friends are friends that help you choose the most useful and empowering interpretation of your situation. They don't look to blame or help you wallow in self-pity. They have compassion for you, yet believe that you are inherently fine. They remind you of how fun you are and how much life itself has to offer. Spending time with people like this will feed your soul. During this time take advantage of everything these wonderful people in your life have to offer. Plan a trip. See that show you all always wanted to see. Do all the things that make you feel alive and do it in good company.
A week or so ago my boyfriend of one year broke up with me, said his feelings just went away, and that he had been feeling that may for a while. We were perfect together, had the same sense of humour, always had a great time together no matter what we were doing, could easily and effectively communicate, etc. We were absolutely infatuated with each other! but there was one issue that came up a few times that we could not seem to fix. This issue was that as much as I understood and agreed that time with friends is so important in any relationship, i justwanted to be more involved in his life sometimes in regards to hanging out with him and his friends, and him hanging out with me and mine and not have him always going out late without including me, every single time. However for some reason he just did not want me to join them, and never wanted to come meet me when I was with my friends, even if they had their partners with them. After yet another discussion about this issue, he just decided he couldn't compromise and broke up with me instead. Also said that he's lost feelings for me. I trust completely that there was no cheating involved. I am wondering whether I have a good chance of getting him back in terms of him realising what he had through no contact, because honestly, apart from that we were absolutely perfect together, and I wonder if the same issue coming up a few times is what turned him off, even though I was never suggesting that he stop go out at all.
You need to get his attention again. One way of doing that is to change your appearance. Get new outfits, change your hairstyle, change your style in various ways. A lot of times, people get used to one's appearance, so they no longer notice the beauty of the person again. If your ex-boyfriend lives in the same area or works in the same place with you, you can get him to easily notice you. If not, you can upload hot images of you on social networks like Facebook and Instagram. This way, he will notice you.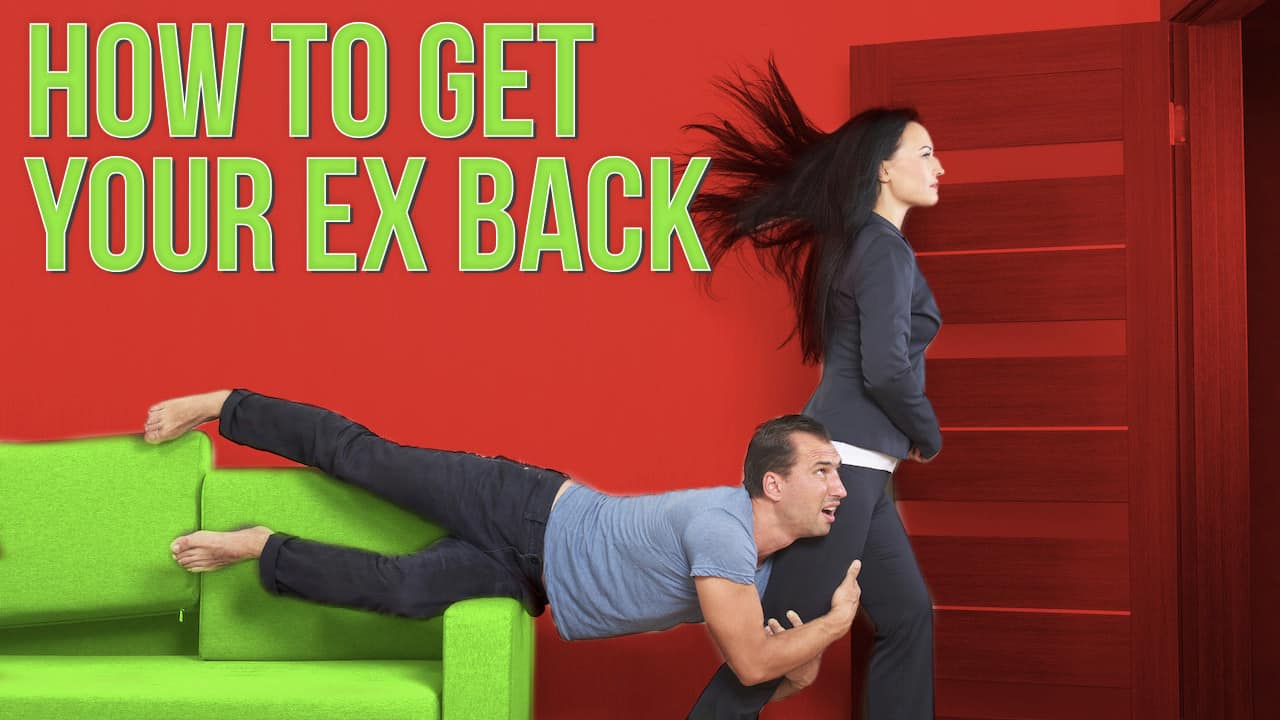 Hi my boyfriend and I broke up 3 weeks ago, for the first 2 weeks he reached out to me a few times all positive and I replied. But i spoke to him on the phone 1 week ago, in which I cried and told him how i felt and that I wanted to be with him and could make it work. He said there was nothing I could do to change his mind, he still cared for me, but didnt see a future with me, and we didn't have enough of an emotional connection for him. I haven't spoken to him since, I am worried as he doesnt have any social media he wont be able to see what I am up to and I don't think he will reach out again to me. Im not sure what the best plan going forward is
However sometimes general concepts, no matter how detailed are just not enough. If you wish to take it a step further and give yourself the best possible chance to get back with the person you love or to have no regrets, I strongly urge you to book a consultation with one of our relationship expert. It could very well be the best phone call you'll ever make.
It may be sound terrible to you but there is no way to say it in soft words so I can say it loud to you. You have to end your contact with your ex boyfriend for full 21 days. There is no exception to this rule. It doesn't matter how much you are missing him right now you have to end contacting your ex boyfriend if you want him to get back in your life. This rule is based on strong psychological mechanism and it is proven to work.
Hi i just broke up with my bf and he came back and say sorry swear to change but i totally shut him off I'm still ego than i realize that i need him over everything. And I'm begging him this time but he already had a rebound love. I came to him and he said he love me things could change if i admit earlier. Cause he said he cant leave that girl bcs he isnt that type of man that leave girl when he already give hope. But before i go back he give me a ring. And i dont know how to react. And he even contact ne until now. Saying if i found someone new and have i still wearing the ring. I was like, what's the point all of this? Do he love me still or not. And i dont understand what should i do. I want him back but I'm not sure what to do. So pls help 😭
So me and my boyfriend were together for a year, but before that, we had been talking for a year so we've been a big part of each other's lives for a little over 2 years. Well, we were a VERY happy couple and we loved each other very much. He was the sweetest person in the world but things started to go downhill. He broke up with me and since then, he has been rude to everyone, sometimes including me. I want to try the no contact period but we snapchat, not text so if he snapchats me, he will see that i opened it. I'm not sure if we still have a chance because after we broke up we wanted to get back together in a few weeks and he even told his friends he wanted to get back together. But soon he blew up at me and ever since, things have been shaky. We didn't talk for 8 days until he finally snap chatted me an told me that in his art class, they were doing clay and it that it brought back so many memories for him. (for christmas he made me a beautiful pot made out of clay with my initials and a heart around them). I'm not sure what to do or think anymore.
Swetnick said that Kavanaugh and Judge attended a party where she was drugged and sexually assaulted at the age of 19, but added: "I cannot specifically say that he was one of the ones who assaulted me. But before this happened to me at that party, I saw Brett Kavanaugh there. I saw Mark Judge there and they were hanging about the area where I started to feel disoriented and where the room was and where the other boys were hanging out and laughing. I could hear them laughing and laughing."
According to research, the number one cause of the breakup of romantic relationships is failure to communicate. If your relationship was otherwise happy, this problem can often be fixed by setting clear expectations and openly discussing frustrations before things explode in a big fight. Other issues can be harder to overcome, like infidelity or jealousy; but with work and counseling, even these types of issues are possible to work through.

DynamicWife.com is a participant in the Amazon Services LLC Associates Program, an affiliate advertising program designed to provide a means for sites to earn advertising fees by advertising and linking to amazon.com. Amazon and the Amazon logo are trademarks of Amazon.com, Inc., or its affiliates. Additionally, DynamicWife.com participates in various other affiliate programs, and we sometimes get a commission through purchases made through our links. We do not specifically market to children under 13.
Does this still work if he completely moved on?? Also he told me he will never get back wirhb me because once he dates someone and they broke up he "forever sees them as annoying even if you haven't done anything to annoy him even if you are just casually talking he will sometimes get irritated in his head and think "ugh it's this girl yet 2 months ago when I actually did stop talking to him for a few weeks he messaged me asking if I was ok cuz he hasn't heard from me and jokingly assumed I had a bf and stoped talking to him he also said I didn't have to stop talking to him I'm his "buddy" I always feel if what I do will actually work because he's moved on eating other girls told me it wouldn't bother him if I was with someone and I've messed up with the begging and acting like I know what he needs and I can give it to him we've had some pretty nasty fights cuz of it to the point where when I thought I was pregnant he said he was taking the baby from me because I'm crazy does this work on a guy who knows how to not feel feelings except anger btw he didn't love me yet he only really liked me I loved him and tried to rush things
My boyfriend and I broke up March 26th. We got in a huge fight and I said some mean things. I pretty much begged my way back to him. That lasted a month. During that month, he was very distant and wouldn't really make plans with me. Mind you, before we started dating we were best friends for a year. He broke up with me one week ago. We didn't talk for 3 days until we ran into each other at a concert. He was a little drunk, so i took care of him. He texted me the next morning and we talked for a bit, the next day i asked him if he wanted to see the new Deadpool movie. His response was "maybe" he then said maybe some space would do us good. And we haven't talked since. He told me when he saw me that he "didn't love me like that" anymore. Do you think i have a chance? Should i spend time working on me, and then contact him and try to get our friendship back and then hope we get back together? Or should i just move on? I really love him and want to be with him, he is still my bestfriend after all.
Hi, Me and Ex girlfriend dated for 2 and a half years. We started dating when i was 16 in high school. Now i am 18 and attending college as a freshman. We were best friends for 3 years prior to dating. About 4 months prior to the break up, i started to not keep my promises and not treat her right. 3 weeks prior to the break up i started catching old feelings for a girl i had liked before. i decided to break up with her but still have the intention of getting back together while i was flirting with the other girl. As soon as i figured out the old girl i caught feelings for liked me as well, i ended things completely with my long term girlfriend. this broke her and she started to talk to another guy i knew wasn't right for her and a guy she said she would avoid and never date. I realized after about 2 weeks after the break up i made a terrible mistake and just wanted to be with my long term girlfriend. As of yesterday, i texted and called her so many times. But as of today, i havent talked to her. I really want her back and in the stage of cutting off contact with her at the moment. She said she has completely moved on and doesn't see a future with us and doesn't want to speak and or see me as of yesterday. what do you guys think i should do? thanks guys and i know i was a jerk. 

I just to ask i need my boy friend back he is very nice actully he loves me a lot but i dont know why he left me alone i want him back at any cost cause my life means nothing without him he is my best friend i dont have any friend i had very bad past but he expect me as i am loves me like a baby care like a parent hold me like god he is my everything actully were living near a place but now am far from that place so when i start living in far place i did not get that much to talk that much so our missunderstanding are becoming more and more day by day one he said i m furstred with u and dont want to talk to u i said ok really l will not call you then at night i was very much anger and use abuse word to him that was why he is not talking to me please help me i am stupid mad u can any thing but i want him back i love him very much i really need him please help please
I know you feel hurt and you probably feel worthless right now because feel like your ex doesn't want you. You are eager to feel loved and hopefully 'My ex will know that I'm in another relationship and my ex will feel jealous, and will beg to come back.' STOP. That's not self-love. That's called my-ex-is-still-the-center-of-my-universe. Everything you do is because you want to get your ex back. But actually, everything you do from now on, should be focused on yourself. 
Alright, its been already over more than 30 days of no contact rule. None of us talked to each other since we broke up. And we actually saw each other on the street once, and we exchanged a warmth smile. Im still thinking about the excuse of my getting my stuff back from him, to see him. I thought of something like this " Hey, I'm sorry i couldn't contact you earlier about my stuff (because our last convo ended in which he wanted to know which things i needed that he would send them over to mine). Do you think we can meet to get them back? Or if you don't wanna see me, i'll give you my address."
Hi Tanisha….it is unclear just how invested he is in the relationship. Perhaps one way to find out is to utilize No Contact. You should take a look at a book I wrote called, Ex Recovery Pro. In it I offer a blueprint on all the things you should consider and do. You can learn more about it in my website's Menu Section under "Products". It may help you with the path you should take.
Hi me and my boyfriend of 9 months just broke up. It was an out of the blue break up that left me confused and shocked. Everything seemed good to me we had only gotten into one disagreement the whole time we were together. But our relationship was hard. He worked the graveyard shift so we only got to see each other on the weekend. During the week our schedules were opposite. When I worked he slept and vis versa. So we would try to communicate as much as we could right before the other one would go to work. He met my family enjoyed time with. Literally was hanging out with them the weekend before and out of the blue one night he told me we should break up. That he felt like he couldn't be the boyfriend I needed and that he felt we hit a Plateau. That he felt that he should be feeling a certain way by now but wasn't. I.e. his longest relationship was 8 months before me and he's 36. I miss him and want him back I don't understand why this happened out of no where.
National Get Your Ex Back Day
Stop being jealous. Being jealous will get you nowhere. Jealousy is associated with fear and anxiety, two unattractive traits to have. Plus, what you're non-verbally telling her is that you want to control her. No one wants to be controlled. So learn to fight your jealousy if you can, and focus on being non-threatening. You'll get more bees with honey than you will with vinegar.
2. If your answer to both questions was yes, go ahead and reach out. Start off super-casual to take the temperature of things. Say something like, "It was so nice to see your name on Facebook! How are you?" His response will reveal a lot. If his reply is short and curt ("Hey there, hope all's well.") that's not a good sign. If he's effusive (think exclamation points or a smiley face) and asks you questions about yourself, that's a green light to take things a step further.
 Change up your look. Making small changes to your hair or wardrobe can have a huge impact on your overall confidence and make you feel good about yourself. In fact, tweaking your external appearance can, amazingly, inspire the courage you need to make more substantial changes. Something as simple as honing your personal style can eventually lead to actions and choices that can improve your energy, satisfaction, and joy in life. Investing time and energy in making small improvements to your outer appearance makes you feel joyful, confident, and entirely yourself and will only lead to good things.
All of the crying, Instagram stalking, begging, analyzing, gossiping, playing detective, pleading and bargaining will get you nowhere and the pity and empathy that you are after will never happen. It turns men off, WAAYYYY off to know that you have such little confidence and such a minuscule life that you're obsessed with their every move and obsessed with losing them. Men want to feel wanted, not psychotically needed. Beating yourself up is not going to help you either. Are you listening? Either make the mistakes that I've made in the past or wake the hell up and give this emotionally unavailable f*cktard a run for his money.
It seems that he is emotionally immature at this stage and is acting upon his emotions at that point which has caused him to switch between the two of you over and over. The fact that both parties have been readily available for him whenever he feels like this only serves to strengthen his thought that he is able to come back whenever he wants to. I would suggest actually limiting all contact with him and and properly going through no contact this time around so that the 'idea' that he isn't always going to get his way may hit him and that he starts to think clearer on who he actually has feelings for. 

How To Get Ex Boyfriend Back After Begging



I started no contact after a phone call five days ago. Friday is her birthday however. I want to do no contact but think it's rude if I don't wish her a happy birthday. Do I use the birthday as a first step of positive texting then continue no contact for 30 days? Wish I read this earlier. The neediness was the worst look and clearly hurt more then helped.
before my ex and I started dating we spoke for three years with out meeting one another ,and developed a deep connection , speaking sun rise to sun set , hr long phone calls , after three years we finally met and started dating , we dated for a year . we broke up about 7days ago . We broke up because he said that I was disrespectful and always had a negativity frequency. He blocked me on what'sap . I called him tonight to speak to him about our break up and trying to work on things , he said no and wants to remain broken up because his given me plenty of chances in the past , he loves me but he thinks I'm never going to change . its his birthday in a couple of days , do I send him a birthday text ?? also before putting down th phone I asked him if he could unblock me on whatsap he said no , I can contact him via phone call or text ... I'm more confused them EVER ! what should I do ?
Hi Lisa! Maybe make use of a limited NC. My best advice is you need to gain more insight and smarts on how this whole ex recovery thing works. That is why I created an ebook called, Ex Recovery Pro. Go take a look. You can get there by way of my website's Menu, click on the link for "Products." Chances are, you just need a few good ideas to tap into! I don't think this will unresolve itself in a quick way.These things seldom do. But over time, he needs to realize and appreciate your value in his life. He is seems to be waffling a bit about commitment issues, unsure what to do.
Recently found your blog after going through some weird "fwb to dating to him getting himself a gf" kinda situation for over a year now. Even tho I loved him I now realize I love myself more and I won't put myself in this situation again. Thank you for putting things in a different perspective for me. It's helped me out greatly and I've been more focused on myself now. Thank you!
And next week in dating app i created different account and i played prank & manipulation with him for fun and got to know so many unknown things from him. And after that for one week i did not replied for his texts and call and he has unfriend me in Facebook. After few days in July first week i replied to him and said sorry for not replying to your calls and texts and also played prank and asked him to meet casually and he said i will let you know. But it did not happened. Again on 9-Jul i called him and said want to talk with you due to signal issue we couldn't talk and He replied in whatsApp that he will call or message to me but he has not done anything so i did NC(No Contact) for 25 days and in that period i changed myself and understood so many things & mistakes what i have done.
My ex and I were together for 7 years. In the first year, he looked at some messages and caught me messing around. But i was a kid (19) and we moved past it, it meant nothing. we've been so happy since then, and i never fooled around ever again. i fell in love with my boyfriend so hard. fast forward 6 years to now, he randomly looked at my chat with a friend while we were in a fight (i know hes never done this, not sure what prompted him to do it this time. everything happens for a reason tho bc this was the first time i had some scandalous stuff in my messages.) my messages showed my recent dumb move, i was pulling this crazy long trick on a friend (it spiraled out of control, i lied about details etc...) saying i was cheating when i wasnt. the lies were elaborate and stupid, where i talked about hooking up with someone when i havent even looked in anyone else's direction in reality. (it's silly i know, but my therapist said it has a lot to do with the meds i was on for adhd recently.) anyways, my boyfriend saw this stuff, and told me i have serious issues and that he cant trust me anymore. has told me to get lost for life. doesnt even wanna talk about it. hes oddly very calm and has told me he wont be changing his mind, this is the end and i should really move on because he is well on his way. we broke up and i did everything based on my emotions, send texts, emails, letters, and begged at his place. he told me if i dont stop he's gonna call the cops, and that none of my crying or begging has any effect on him anymore. he says he thought about what happened and he deserves better and wants to move on. ive been getting help and i really would do anything to have him back. i sent a final 8 pg letter yesterday explaining that i am not a cheater, or a liar, or crazy, and that im getting therapy and making changes in my life, and that i would like to speak to him again when i am better. he texted me saying, "good for you. i hope you make changes and i know you will make someone else happy in this life once u do that. im not changing my mind unfortunately, i wish you nothing but the best, please move on." it broke my heart. we are good together. i don't know how he easily moved on so quick, but we both know he can. he's a mature, principaled man. i'd like to do NC, but I dont want him to move on for good during NC. i know he's trying to cut me out of his life bc he's done with me. but i dont want to lose him forever. hes the love of my life. He loved me and treated me amazing. what do you think i should do?
If at least the one who committed a totally out of bounds act does a thorough rethinking and relearning the result the result can be betterment and continuation of the marriage, provided s/he becomes totally clear that s/he will not repeat the behavior. If not, the marriage is in big trouble. At the same time, odds for successful resumption of a better marriage zoom up if both partners engage in learning.
hi kevin..my ex broke up with me after 5 years that we've been together. it has been 3 months since she left, i have been chasing her since then but now i want to do NO CONTACT. do i still have a chance after every i did to chase her? i became needy, desperate and insecure before we broke up because i was working abroad, when i arrived home she broke up with me and i was devastated because i haven't seen her for 7 months. i tried to chase her but she ignored me all the time. i left my country again to work, I tried to send her messages when I left. she's responding but she's acting cold and trying to avoid me. now i decided to do the no contact, do i still have a chance to win her back??
Full Moon Get Ex Back
Love this blog. I've been broken up with my ex for 2 years and he really is who I've loved this whole time and not sure why we ever broke up. After all this time, I heard from him on Christmas Eve and we got together. It was a start but of course we aren't together but I'm glad we're talking. Things can only go up from here, right especially since we to no communication at all?
You split for a reason…even if it's hazy now. But you and your ex-ex need to face what went wrong the first time if you're going to move forward, says couples therapist Robert Buchicchio, author of Taking Space, and then let it go, once and for all. Try hashing out the bigger points of what you want to do differently this time in a way that isn't threatening, like "It would make me happy if…" and have him do the same.
I know you feel hurt and you probably feel worthless right now because feel like your ex doesn't want you. You are eager to feel loved and hopefully 'My ex will know that I'm in another relationship and my ex will feel jealous, and will beg to come back.' STOP. That's not self-love. That's called my-ex-is-still-the-center-of-my-universe. Everything you do is because you want to get your ex back. But actually, everything you do from now on, should be focused on yourself. 
Apologize. Think deeply about anything you did or didn't do that somehow contributed to the downfall of the relationship, and clean the slate by giving your ex a proper apology. Take full responsibility for the offense, without blaming your ex, giving excuses, or expecting an apology (or even forgiveness) in return. It may very well be that your ex contributed to the situation, but you cannot apologize for someone else; you can only apologize for yourself. Leave him or her out of it and odds are the apology will be reciprocated.
All you want to do is to throw yourself back in your ex-boyfriend's arms again, but such a course of action is unproductive and unhelpful. Your ex-boyfriend needs to realize that there's a big, gaping hole where you used to be, and you need to use that kind of distance and longing to your advantage in order to bring about positive change. All men are attracted to independent and confident women, and your ex-boyfriend is certainly no different.
You often heard men complaining 'they don't want to get nagged' – The problem is not in nagging instead men feel their women start showing unsatisfaction of who he is and what he has to offer and that what eats away the relationship. This doesn't mean you can't express your true feelings. Make sure to balance your true feeling with love and admiration to keep fire in your relationship.
I'm really heart broken and confused. Me and my now ex boyfriend met off an app two years and a couple months ago. He lived in a different state so it was long distance for a couple of months at the beginning. We were head over heels crazy for each other. He actually decided to move states to where I was so we could be closer. We met up and saw each other in person and things were even better. Me and him made promises and plans for the future, just loving every minute of it. This was my first real relationship and his longest. All his passed relationship ended horribly, all the girls he's ever dated has cheated on him or treated him badly. So with my lack of experiences relationships and his horrible ones, our relationship took a twist on things. He was very insecure when we first met, he didn't want me going places or doing things and he always freaked out if I didn't text him back in a few minutes. I thought it was a little extreme at first but I loved the attention and everything else with it. I started to think that relationships were suppose to be that way, having to know where that person is and what they are doing… just putting all their attention on you. A year went by and we were still in our happy honeymoon stage of our relationship, but some things started to change. He started to become more confident in himself and wanting more space and his own time. This was all great but in my eyes at the time I thought that this is him becoming more board of me and wanting me less. While his confidence grew mine started to become smaller. The more I pulled him in the more he pushed away. We started to fight and he started to lie and keep things from me. One morning he decided to end things on April the 29th which seemed like it was just out of no where. With this break up I've had a big realizations that I need to let him have his guy time, that giving him space isn't pushing each other away it's brining us actually closer. One of my other mistakes is not letting the passed go and just bringing them up in fights like ammo. I told him that I'm really sorry and that I'd change these things, that I understand where he is coming from. I also told him if he needed a break to just have time for himself and go visit his family to figure things out that we could do that too. He said no to all of my options. He said that it's not going to work the whole time he couldn't give me answers or even look at me in the eyes and just started crying his eyes out. My heart is broken, I can't sleep, eat, or dink, even my own family is starting to become worried. I haven't spoken to him since or tried to contact him in anyways. My brother and my ex boyfriend live in the same apartment together. My brother keeps telling me how much of a wreak he is and how he's afraid to leave him alone. My brother said when I left the apartment after he broke it off with me that my ex just started blowing up his phone with messages saying how he's on the kitchen floor crying in pain and doesn't want to be left alone. My ex told my brother that it's like that saying "You don't know what you have tell it gone." I'm just really confused…it's obvious he still loves me and he's going threw a hard time too. All I want is my boyfriend back, I gave that boy everything, he was my best friend. I just don't understand how this could of happened, I really could use some advice and insight on my situation.
Is It Possible To Get Ex Back
That needs to change. We need to get you behaving and coming across in a more attractive manner, when you meet up with her in person. This takes practice so it is something you should get started with right away as soon as you begin the No Contact Period. That way, when you go to meet with her after no contact, she's gonna 'just feel' that you have a sexier presence. That's how it works, women can't explain this stuff, they 'just feel it'.
Use of and/or registration on any portion of this site constitutes acceptance of our User Agreement (updated 5/25/18) and Privacy Policy and Cookie Statement (updated 5/25/18). Your California Privacy Rights. The material on this site may not be reproduced, distributed, transmitted, cached or otherwise used, except with the prior written permission of Condé Nast.
We went back to our place and he told me he wanted to break up with me for sure. I tried to reason with him again, to give me more time But he was sure, he had felt bad about changing his mind before apparently; after a couple hours of heated conversation, of me trying to convince him, he even told me he didn't love me anymore ( which I'm not sure about, was he saying that so that i let go?). I gave in and we took my flight ticket back home. We spent the day after together, it was awesome and incredibly sad. I didn't want to believe I was letting go of a life I wanted so much. He was so sad too, it felt like he was hurting a lot too.
Avoiding contact is not just a passive-aggressive way to make your ex miss you. It gives you time to do the things you need to do to prepare yourself for a new relationship (whether it's with your ex or someone new!). Take time during this month to get to know yourself as an individual and to work on areas that you may have let slip during your relationship with your ex. If you contributed to the breakup, this is the time to pinpoint your relationship weaknesses and do the hard work to improve as a human being.
Wow I can't believe how much I have written. I just checked and this is getting close to 10,000 words. Ok, we are very close to the end here. This section is all about taking a big risk. More specifically, setting up a date with your ex boyfriend for the first time since your break up. All the experts have a different view of how this should be done. The truth of the matter is that if you played pretty close to the game plan I laid out for you, your ex boyfriend will probably have suggested to meet up IN PERSON by now. However, if he didn't don't worry, I have a plan for you!
Hi, my ex broke up with me a while ago. We went full no contact for about 8 weeks and then he finally texted me to catch up. We talked for about a month, hooked up a couple times, and he was treating/talking to me as if we were a couple. I want to get back together. So I've told him I still have feelings for him and eventually want to get back together. I know he still has feelings for me but he says he doesn't know what he wants (We're also doing long distance so this is a big reason of why he doesn't know). I told him a week ago I can't be just friends anymore so I went into no contact again. Was this the right move? I want him to realize he does want to get back together and be more that friends. Should I have just stayed friends and waited? Or was it smart to go no contact again!!
Get Ex Boyfriend Back From New Girlfriend
Then you cry, and maybe even look up to the sky, maybe even pray and think, 'Please… Just let me get back with my ex. I hope my ex is just making a mistake and he/she wasn't thinking it through. I know we are perfect for each other. I want to just call my ex up and say "I love you".' Then you look at your phone every half an hour, check your messenger, facebook, instagram, twitter, and heck… email inbox, to see if your ex would want to talk to you, all ready to get back together.
Switchword To Get Ex Back
If you genuinely think she's at that phase of her emotions and might move past it soon (you know your ex best), then you could consider reaching out first to break NC. However, if it's simply an impulsive act on her part because she doesn't want to deal with the emotions of a breakup, be mentally prepared that she ends up reverting back to her old negative emotions (resentment, unhappiness towards you, etc) and the cycle restarts itself.
Be sure to look great at all times. Don't leave the house looking like you feel. Ever, Get a new hairstyle, go buy a dress and prance all over town in that dress. I don't care if you go to the grocery store, get out and be seen looking better and happier than you have in years. Get your butt out of that funk you're in and remember: Anything that he can do, you can do better. Remember that. This f*cktard seems like he needs a wakeup call. How To Get Your Ex Boyfriend Back
Hello.. I know you get many messages and this is probably a long shot to get an answer but I would try... I'm currently starting the phase of no contact after a really bad break up, I made a bad decision and ended up betraying her trust and lied to her badly, I regretted as you have no Idea and I really love her and would do anything in the world to get her back and make it up for my decision.. She broke up with me..
How To Use Reverse Psychology To Get Your Ex Boyfriend Back
Last year I broke up with my girlfriend due to many misunderstandings and I remember very well how hard I had been fighting to get her back. She changed her number, changed her job so that I don't visit her office and none of her friends would give me any information about her. The only thing I could do was to go find help from anywhere, so i looked for a way to get her back then a friend recommended me to contact lorddonaldspelltemple@ gmail. com that he will help me and as my friend said, lorddonaldspelltemple helped me to bring back my girlfriend just in 3 days, I now have her back and this is the biggest joy of my life

He says that he was not comfortable being at his trueself with me. we were in a relationship for 3 years and now he says this.He's way too inconsistent about his thoughts and gives a list of reasons for the break up and he wants to be only FRIEDS with me at least for a while. it's been almost 4 months since we broke up, I've been pleading him all this while and today I decided to Start No Contact period for at least 2 - 3 months until December. Kindly help me in getting him back. I'm very much serious about this guy.Also please Suggest me if i'm doing it right.