I love the no contact rule blog post!! And it really showed me some insights, thanks so much for that. Two weeks ago I broke up. I have to deal with the fact that he's biking through my street to work every morning and evening. One time he was biking by and we saw each other and he waved, well i just crashed.. the other day we bumped into each other. This doesn't really help me in my process to be honoust. Can I text him and ask if he could take another way to work maybe or what should I do about this?
The only way to have a good relationship is if you demand a good relationship from him. If you don't and give him everything he wants in an attempt to get him back, you're sabotaging the relationship and destroying your chances with him. Not to mention, completely undervaluing yourself, which will deeply impact your self-esteem. Now I don't mean you say, "Give me a good relationship or else!" It's not an actual demand. You "demand" it by being a woman of value, by being a woman who knows what she wants and isn't afraid to walk away if she's not getting it. You don't have to say anything at all, it just comes across.
Well i'm basically after the no contact period and im texting my ex again. We shared a lot so i texted him about this show we both were watching and he relief. Since then we arenie taking but i'm the one initiating the contact (he sent me a funny video obce but that's nothing i suppose). He told me that's he doesnt see a future with me because i smoke and that Im too proud and irresponsible. We are both 20. So i texted him about talking and playing some video game to which he responded positively but at the same time he called his and mine friends on discord and asked then to Play with us. I was really friendly and I laughed a lot. We texted a bit and then conversation ended. We are going to a party with mutual friends on 2nd and I fear that he may be over me. I just dont know what to sat to him to make him rethink this and show him that I've changed. I quit smoking, i got less proud and I think I van make him happy. We shared a lot and he really was my second half and also the jest friend Ive ever had. I do love him and i care for him but i dont know excactly how to convince him that we can solve this out.
I recently visited home. We met up with each other, talked, laughed, cried, slept together, agreed we still have a deep intimate connection, & we want to be together. However, he is still with the girl he has been dating for months. He does not love her and is afraid to end a good thing and take a chance with me, even though he knows that we can make this work and be better than before. I am moving back home in a few months, not for him, for me. All of my family and friends of the last 40 years are at home. What am I supposed to do? We love each other, want to be together, and eventually we'll be living in the same town again. But he's with her, this is my worst nightmare
Getting dumped sucks and when your boyfriend decides he doesn't want you anymore it just tears you apart from the inside out. I feel for you but don't worry because we are going to take a look at your breakup and figure out the best way to approach things. Again, I want to reiterate this point- don't assume that the reason your ex boyfriend gave you for why he chose to break up is really why he decided to let you go. This may sound a bit mean, but you are going to have to be completely honest with yourself and possibly look at things that may make you uncomfortable.
Mindy eventually started no contact and decided to heal. Before contacting him again, we made sure that she has the right mindset about this. That she wants him back but does not need him. That if they get back together, it will be a new relationship and they will have to take things slow from the beginning. That he needed to be a different person as well if they wanted to make it work.
Chant To Get Ex Back
Peter did a lot of studying of couple skills on his own via books and a website.  At the same time, he had a therapist for guidance when he felt stuck and to help him with insights and deeper subconscious change.  Finding a therapy professional to help you through this kind of crisis can be helpful, provided it is a therapist who helps you to see and rectify your relationship mistakes.
Español: hacer que tu ex novio quiera volver contigo, Deutsch: Bringe deinen Exfreund dazu dass er dich zurück will, Italiano: Convincere il Tuo Ex Ragazzo a Tornare Insieme a Te, Português: Fazer seu Ex‐Namorado Querer Você de Volta, Русский: заставить бывшего парня вернуться, 中文: 让你的前男友想要挽回你, Français: faire revenir ton ex petit ami, Bahasa Indonesia: Membuat Mantan Pacar Anda Menginginkan Anda Kembali, Nederlands: Zorgen dat je ex vriendje je weer terug wil, Čeština: Jak zajistit, aby vás váš expřítel chtěl zpět, العربية: استعادة صديقكِ الحميمي السابق, ไทย: ทำให้แฟนเก่าต้องการคุณคืนมา, Tiếng Việt: Khiến bạn trai cũ muốn bạn quay về, 한국어: 전 남자친구 되찾는 법
I dated someone for 2 1/2 years and it suddenly ended last week. He said I'm his best friend and he loves me deeply but there was a disconnect and he isn't sure why. Said some things from the past concern him and it was time to move forward or let go. He said wasn't sure if his feelings would come back and it wasn't fair to him or me. He said he doesn't have a negative word to describe me and he doesn't understand it. Said if somethings meant to be it will be. He's now going to therapy to work through his communication issues and commitment fears. As am I for my self worth.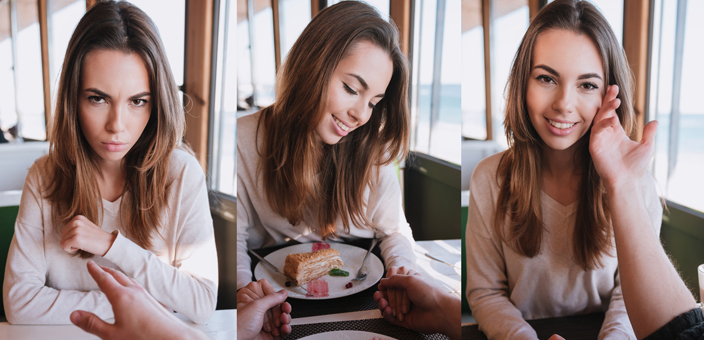 Relax. This advice isn't for everyone, obviously. But if you're absolutely positive about this girl, the ultimate bold move has had unparalleled success, says Frances. "Most of the time, the split is about commitment issues, so you've got to be coming back with terms she'll be happy with." And even if you're not ready for the ring? You can learn something here: You have got to step it up and have a plan for the relationship. Period. No woman will rekindle a romance that's not moving her forward…at least a little bit.
I met a guy whilst travelling in Australia, and we dated for four months and travelled together the whole time. He said he loved me many times, that I made him feel things he never felt before and couldn't stand the thought of me being with anyone else. Things felt so perfect. He made me feel like he wanted me so much. We are both from the same area in the UK and planned to carry things on when getting home. The last time I saw him at the airport, he told me he loved me and would be waiting for me when I got home in 2 weeks. However, as soon as he arrived home, he told me he changed his mind and didn't want to commit to a relationship because of work and because his life is too busy. In the same phone call he also told me that he didn't want me to get with anyone else. I love him so much, I started no contact as soon as he broke up with me and we haven't spoken since (its been 10 days). I accepted his decision and told him that I couldn't be friends right now as it was too hurtful, and that he had no right to expect me to wait around and not get with anyone else. He got very angry at this and called me bitter and childish. I don't understand how his feelings changed so quickly. We still stayed friends on social media. I upload photos of me having a great time with friends, never post anything negative (although deep down i'm really suffering). I'm focusing on me, have taken up a new hobby and started hitting the gym more often. I just love him and miss him so much, every morning I hope today is the day he will message to say he made a mistake and wants me back. Is there any chance he will come back soon? or eventually? I don't know what to do to make this happen. Any advice would be great.
Besides, even if he does get into a new relationship… you have to realize that all relationships are not created equal. Sometimes the easiest way to numb the pain of a previous relationship is to jump right into a new one. And in the case of a rebound, who knows what the outcome will be? These aren't necessarily the most long-lasting relationships and there's nothing to say that this isn't an attempt to get your attention or be vindictive. Again, you don't know and you can't know and it's a waste of time to try.

Marriage is a tricky one. After years of being together it can seem monotonous and boring. People settle into a routine and then start to resent eachother after a while. A marriage takes work, from both parties. The trouble is trying to get that other person to want to want to work at it. No mean feat. If you are a woman it is all about understanding the male mind and why they do not want to open up and talk. You have to use the male lingo to get any headway here.
He says that he was not comfortable being at his trueself with me. we were in a relationship for 3 years and now he says this.He's way too inconsistent about his thoughts and gives a list of reasons for the break up and he wants to be only FRIEDS with me at least for a while. it's been almost 4 months since we broke up, I've been pleading him all this while and today I decided to Start No Contact period for at least 2 - 3 months until December. Kindly help me in getting him back. I'm very much serious about this guy.Also please Suggest me if i'm doing it right.