Right now, he probably feels overwhelmed by your actions which resulted in him feeling that you were pushy. I suggest taking a step back for now and go into no contact. Spend this time picking yourself up emotionally and mentally, and focus on doing things to keep yourself happy in the meantime. You could reach out again sometime down the road in a more casual manner if you feel ready, and this means to avoid having expectations and being okay with whatever happens.
You should perhaps consider the fact that when chasing other women for the first time, we tend to put in a lot more effort than in a relationship that has been ongoing for 20 years. You should think about why she lost the spark for you and whether its something you've stopped doing or efforts you've stopped showing towards her after being together for so long.
Be honest with yourself: If the idea of going to another party alone makes you cringe, you're more likely craving a quick fix for loneliness, not your ex, says Michael Broder, PhD, author of Can Your Relationship Be Saved? And sooner or later, you'll be saying "We need to talk" all over again. But if you can picture backpacking across Europe with him next summer — and he can too — your heart is probably in the right place.
My name is Alli and I was with my boyfriend for about 4 years. He broke up with me almost 2 weeks ago because he found out I had been using his debit card to get my nails, buy clothes and also pay for my car. I never stole his card though. He would always give it to me on the weekends to go to the grocery store and buy booze if we were having people over. He makes a lot more money they I do so he never had an issue with it. He also gave me his PIN and trusted me. I honestly did not spend a lot but once he found out he kicked me out. At first I was so sad and still am but I now know what i did was beyond awful and a breach of trust. He did the right thing and I dont know if I will ever be able to forgive myself. He told me that he cares and loves me but If i truly care for him I will give him space and he will reach out when ready. I have no contacted him since then. I want to everyday but I know if I do then I am showing him I do not care about how he feels. He told his parents we are broken up but did not tell them what I did. I am very close with them by the way. He still has all of our pics up on social media and so do I and his parents. I was too ashamed to tell him I was falling behind on my car and embarrassed and thought he wouldn't want to be with me if he found out. I want to pay him back but he says its not about the money it is the trust. His good friend told me after a month to take him to dinner and show him everything I have accomplished (saving money and working on myself). He has handled this entire thing so classy because he could have told everyone what I did or told me to never reach out to him or that we are done forever but he didn't. I know you dont know me or him or us but I want to know what you think. We have never had any huge fights like this before or broken up. We are happy and have so much chemistry together. We both cried when I had to get my stuff and move back into my dads. I know it was very tough for him. Hes such a genuine, good guy that I dont want to lose him or his family. I hope what I did can be forgiven. Any insight or advice would be greatly appreciated. I have already been following the no contact rule. Just want to know how to win him back and show him I have changed because I really have been working on myself.
"I recently got back in touch with my ex and we're trying to make it work again. What I felt really helped me through the process was the no contact rule for at least three months and truly working on yourself and learning to find happiness outside of the relationship. I got involved with different hobbies, such as sports/working out to make myself feel good, as well as go back to salsa dancing which was something I love to do."
Get Ex Back No Contact
J and I were together for a little over 4 years and for about the last year of the relationship things got really rough. We went off to separate colleges but didn't think it would be a problem since we had went to different high schools and lived about an hour from each other anyway. The summer before we moved to college J started acting different, like a real ass, and the week before I moved in to school he broke up with me. I convinced him to still help me move in so I didn't have to explain to my parents. That night, after I moved in, he begged me to come back home so we could talk so I did. We ended up crying and saying how much we didn't want to lose each other and got back together. About a week after I had been in school I got this gut feeling and so I checked his social media messages (we had each other's passwords, it was fair game). Sure enough my gut was right. There were messages from many girls from his college, asking for his number, him inviting them over, back massages, all the typical. One girl (we'll call her C) he seemed really interested in. But I didn't overreact I just simply asked him if he'd been talking to any girls, inviting them up, any of that. His response was no. I asked him three times. He said no every time. So I sent him the screenshots, apologized for getting on his stuff, and said you lied to me we are done. That was late August 2013. He started begging pleading apologizing and I would see him some but then a guy from my school, that I was really attracted to, came into the picture. I started hanging out with him a lot, we kissed, nothing more (we'll call him V). I really liked him but he started talking bad about J and bashing my lifestyle, kinda made me mad. I had told J I had kissed him and really liked him. Then J's grandpa got really sick. I knew I had to be there for him. Finally after going round n round we got back together at the beginning of November 2013. I didn't fall in love with him again until the end of January. V was still persistent and we talked a lot. However, J won me back and I fell all over again. School started back late January and things started going down hill again. Me and V started talking some again and J started being a butt. Then it happened. Early February I found out I was pregnant…me and J were devastated, terrified. It's all we ever wanted but we knew we couldn't do it. We made the executive decision to abort it. Two days before I was to terminate my pregnancy I got a call from J asking if I could come get him, he had "locked his keys in his truck". I said I'd meet him half way but I was too sick (from the pregnancy) and very tired and couldn't make that drive. He agreed. So I went to get him and took him home. Two days later I made the most regretful decision of my life (I hate myself for it) to terminate my pregnancy. At first things were hard. But we got better, him and I. Then on spring break, I was playing games on his phone and checked his messages. He had a texts from C, the girl he was interested at the begging of the year. The text read: from him: where's my pants? Lol from her: I don't know haha. I WAS LIVID. Thinking the obvious, obviously. Then I put two and two together. I checked the date on the messages and sure enough they were from the night his keys supposedly got locked in his truck. The truth was they had actually been thrown away with his pants with the girl he was interested in. I didn't break up with him though because of everything that had happened and his grandpa was still really sick. We got better, celebrated a great birthday together (only a day apart), and things were looking up. I was in love with him. He was in love with me. We grew close again. Then V started wiggling his way back in. We texted casually, quite often though. J got mad. I wasn't meaning to hurt him but idk, I guess my thought was look how much you've hurt me I can at least talk to him, immature I know. In early June we lost J's grandpa. It was devastating. He was so broken, it hurt to see him hurt. It brought us close again. We had a wonderful family vacation at the lake, gosh I loved him. Then when school started back things got bad again. We fought a lot. We broke up again, I started hanging out with V, kissed, nothing more. I kinda stopped trusting J. We got back together, the last date we went on was mid October 2015. We fought at first but ending up having a wonderful time and that's when I decided I was going to move close to him and be with him and we were going to get right. Not too long after that though, he broke up with me. It made me mad. He kinda begged for me back, we fought, said a lot of mean things to each other, it got really really bad. He told me he wanted me. Finally i softened up and three days after that I agree. However he tells me it's too late. 3 DAYS! So I begged, pleaded, cried, apologized, stalked, hacked. Name everything not to do to get your ex back and I did it. He claimed his new girl was better than me and he wasn't happy and didn't love me and didn't care. I heard it all. He was so mean. (This started January 2015). I still begged, cried, called. He started blocking me. (End of feb) After the second time he blocked me I got mad and left him alone..for 10 days. During that time he called and facetimed but never text. I Finally answered him late one night and he was crying. Saying how much he love loved me, how sorry he was, asking if I changed, all that. He then text me that night and said "you're the only one I've been with. I'm tired of f***ing it up with us. I want to f*** it up with everyone else then hope you will love me again one day." So I begged and pleaded some more. By the time spring break came around I had given up. Then of course he contacted me again. Trying to apologize. He got mad because I thought I didn't tell him happy birthday but I did, he just didn't get it. 2 weeks later he tried to contact me asking if I was going to a certain concert and who I was going with. He even logged on to my Instagram, made it public, and added himself back then messaged me so I would talk to him, deleted the conversation when we finished. This was mid April and I was thoroughly confused because he's told me to move on, he's moved on, he loves her, he doesn't hurt anymore, to leave him alone. So I was trying to do that. He contacted me again on facebook at the end of April 2015 trying to convince me we were not meant to be together, of course I didn't agree, we messages back and forth some then he stopped talking. I just left it alone. That was a Tuesday, the following saturday I got a friend request from him on facebook and realized that after our conversation he had deleted me as a friend. Every time we had a conversation on social media and he didn't agree with what I had to say he deleted me so at this point I had changed my number and blocked him on everything but facebook. But after I realized he deleted me I blocked him on there too. Ok, so now it's about a month since that happened. His girlfriend is all about him. I went to his little cousin's baseball game this past Monday and his family was there but he was not. His aunt cried as did I when I had to leave. That night I text his mom just to see how school and everything went for him. Then he text my mom asking her to have me text him. I didn't. Then he tried to turn it around that it was my fault. He said he tried to talk to me and would talk every time I wanted to but now I had him blocked on everything. Saying how he had been hurt too and all of that jazz. I still haven't gotten ahold of him. If he's moved on like he said why won't he just let me be? I want to make amends with him because I realize all the hurt I caused. I know what to do better now, I just need to know if there's a chance to get him back. There's been a lot of damage but I honestly can forgive it all because I love him. He's very stubborn and he's saying never again. Someone please give me some advice on what to do. I want him back and a better us, I'm ready to grow up and get passed all this stupidity but it's hard when he is being so stubborn. I need some coaching on what to do, is there any hope? He still told me he loved me on spring break, and always would, he just thinks we were no good and all I see is the good. HELP PLEASE, I know it's messed up, but it can be better, I just need him to see that. I love him, I miss him, and I want to make us right. We used to be so good but distance, school, and stress got in the way.
Recently found your blog after going through some weird "fwb to dating to him getting himself a gf" kinda situation for over a year now. Even tho I loved him I now realize I love myself more and I won't put myself in this situation again. Thank you for putting things in a different perspective for me. It's helped me out greatly and I've been more focused on myself now. Thank you!
Now its been 2 months and we text daily and i did no contact for 2 weeks. However, he doesn't text me as often anymore (30 - 10 hours for a reply), hang out with me, or ask me to hangout with him like it was during our post break up before I went no contact. Now I feel like he has moved on and lost me because he is always with friends and never reaches out to me. Should I move on too or still try to get him back and rebuild what was lost?
My bf of five months is going thru a divorce. He broke up with me saying he could fall in love with me so easily but can't let himself and needs time to heal from his marriage. It is an increasingly messy divorce. He messaged the next day saying he has set up counselling and will sort everything out and then again to say he loved every minute with me and is sorry he's not himself right now. I told him to take the time he needs to heal and have been responding to his texts but am finding this all very had and confusing....
What if she is back in this "i dont want a relationship right now" ideal again, due to my familiar outburst that brought her back to where I was before. I assume I should work on rebuilding attraction? And only texting her little by little and not all the time like we already were? Make her miss me some more? How exactly should I approach after reaching out again after a week or two?
This tactic may be a little harder to implement because it can sometimes depend on the situation that your ex is currently in. Basically you are going to bring up a stressful event very gently and show that you are going to be supportive no matter what with NO STRINGS ATTACHED. This has to be completely genuine otherwise you are better off not saying anything at all.
A lot of people think that when they implement Radio Silence (No contact) with their Ex Bf, that it is all about denying them or punishing them.  But that is not it at all.  It is really about allowing your Ex Boyfriend time to get over his anger and resentment and sort through his feelings.  Make no mistake, bitterness is usually just hovering over a break up couple and your guy might be holding on to his fair share. So allow for some space.  Once the ugly thoughts are out of his mind, the good thoughts and memories will eventually return as he will most assuredly start missing you, sometimes terribly.
You and your ex probably both made some mistakes in how you handled things when you were in a relationship. The best course of action is to work on improving yourself independently of your ex. Change anything you don't like about yourself and let go of any hurt feelings from your past relationship. If you carry those with you, they'll have a negative effect on any new relationship.
Hlo ,on 27th June he broken up with me,we spnd lot of time together,he is my first love and everything for me,ours relationship was to good evn in school all teachers know about tht we are in relationship, all students said made for each other ,I think about him always every minute ,I was wanting a2nd chance to solve the problem but he decided to breakup evn he doesn't give any reason why he want to break up with me,i had sent him lot of msgs to convenience him,bt I also force him to continue the relationship otherwise I do sucide and all ,I know there is my mistake and I'm feeling guilty about this ,I was do this only because I don't want let him go bt after doing this he starts hating.now he don't evn want to talk me ,it's hard it's realize that I will never be with this boy again ,he is the boy who does not want to make me cry bt now he hates me because of my reason bt later I apologise him and try to convince him and pleased him to talk evn as a frnd but he doesn't so please please please give me some advice how I get him back because I don't want to leave him in any condition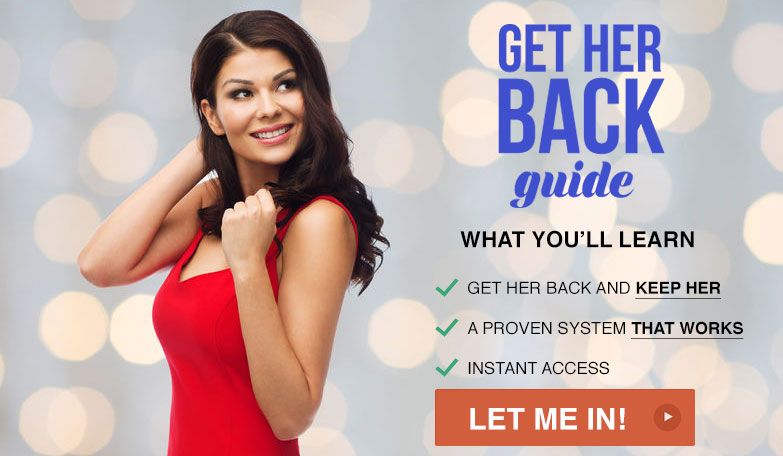 Just stop, and imagine the very man who just before didn't want to be with you and even told you that he doesn't want you in his life, turn into a romantic Casanova who won't leave you alone and literally yearns to be with you. What if you were able to make his heart pound in his chest and feel a special kind of desire for you each time he thinks about you? What would you give to be able to have this effect on your ex boyfriend the next time the two of you meet?
Get Ex Back Via Text
I'm not sure if you can help me or not. So me and my ex were friends for nearly 2 years before we got together and after a discussion we decided that it would be a good idea to try dating each other (both of us had been wanting to date the other for at least 8months but hadn't told eachother due to the friendship). Everything was going great and we made a promise that if things didn't go to plan we'd stay friends because our friendship was important to both of us. We made it to just over 2 months and then broke up. It was a pretty easy break up, nothing too traumatic but the way he acted could perhaps been seen as a bit out of hand by some people. Though out the relationship everything was great, he treated well and with respect and he wasn't pushy for sex. I also was respectful to him and treated him really well throughout. Everyone including myself always thought that we would last forever but I guess good things come to an end at some point. My boyfriend is 18 and I'm 16 so I guess that makes things more difficult. Anyway, we were great with eachother even up to the day of the breakup and then I found out that he had messaged his mate a week before saying he was "getting bored" of being in a realtionship with me and his mate told him to keep going on seeing how things went. Having found this out pretty late at night, I asked him as soon as I could the next morning. When I did, he agreed with what I had found out and we broke up. He told me that I had done nothing wrong and that he wanted to remain best friends as we previously were. He explained that due to me being his first girlfriend, he didn't know what to expect in a relationship and due to this, he didn't wanna be in a realtionship with anyone. He messaged me the next morning saying that he was sorry and felt like he had let me down. I didn't reply. I decided to start no contact and have been doing so for the last 15 days. Before we broke up, it was planned that we would come to my school prom with me but now due to the break up and no contact this is no longer a plan that we have. I have been recently debating about whether or no I should ask him to come because even though we have broken up, I still love and feel bad because he shouldn't have to miss out because of the breakup as he didn't have a prom of his own and was really Looking forward to going to mine. He also organised a suit and we talked of how we were matching te dress and tie etc. I know that even if I keep up the 30 or 60 day no contact, I am still going to feel the exact same way about him as I always have and so I'm thinking of ending the no contact and asking him to prom with me, even if it just be as friends. I need to decide pretty quickly as I only have 2 days left to purchase the ticket but I'm scared that he will say no and I'll end up hurt and I don't know if it's a bad idea to end no contact. I thinking that perhaps if I do ask him to prom and he says yes. I continue the no contact until the date of the prom? Do you think I should end no contact and ask him to prom with me?
So my question is this. He is going to be living 3 hours from me and I won't be in contact with with anyone that he talks to and I have been advised of doing the no contact rule. I'm not sure of how I feel about the no contact rule because regardless of our relationship status, I care very deeply about him and I have for the 15 years I have known him and vice versa. I can't imagine not being there for him during such a hard time in his life. We are both the type of people who are not into mind games and are honest no matter what and act honestly. Anyways, if no contact is something you also advise,then it's worth a shot. But with him and me, we are what we are no matter the status or title. Ok now for my question, if I am not talking to him, how is he going to find out Im on the market? Do I tell him myself because there is no other way he would know. I highly doubt if I am casually dating someone, their picture is going to end up on my facebook lol. What do you think?
We texted incessantly for a month and went on our first date to an ice cream festival called The Scooper Bowl. I missed the train, and we kissed. We began a summer fling where we'd walk around Boston holding hands, eating pizza, and watching TV cuddled up on her couch. She made that summer in Boston perfect. It was only two months, but it was unfiltered romance.
Get Ex Back After Cheating
After only a 2 month relationship, is it possible to get him back? or is it just a fling? I totally get what you mean about 30 days to miss you and such, but 30 days of no contact seems like a lot considering it would be half the time we were together. He is definitely moved on, he was back on Tinder the day after we broke up. He's been polite and kind in the few times I've reached out since, but I can tell he definitely has no interest anymore. I just can't shake the feeling that no contact won't work in this situation. He has no reason to dislike me or anything, but Im sure he just sees me as someone who he wasn't ultimately compatible with. I'm not sure time apart would change that.
Hello I could really use some advice. I did 2 months of no contact after my ex and after that I apologized for the way I acted before. That was about a month ago and we have pretty much been talking for hours almost every day. Now however, she has been going hot and cold on me and I have no idea why. We have been seeing each other a lot lately and she always seems really happy to see me, but lately she hasn't been responding to my texts (I have only tried twice but now I just want to avoid seeming desperate)I don't know what to do now. Sometimes she seems happy around me but others I can tell she is blatantly ignoring me and I'm all confused. What can I do? Thanks in advance.
I managed to push him away he has now told me he needs time and space which is killing me inside… We also worked so well together but as soon as we were apart I would think he is cheating on me etc… I now I can see how stupid I was for bringing all the hurt and distrust into this relationship… I just hope I haven't lost him forever… How are you coping?
I need some advice please. I have read numerous articles online about breakups and "getting your ex back". I haven't found one yet that pertains to our situation. We are 40yrs old. We were together a year and a half then lived together for nearly a year. Been friends for past 15 yrs. I moved away and we kept a long distance relationship for 6 months.
However sometimes general concepts, no matter how detailed are just not enough. If you wish to take it a step further and give yourself the best possible chance to get back with the person you love or to have no regrets, I strongly urge you to book a consultation with one of our relationship expert. It could very well be the best phone call you'll ever make.
He says that he was not comfortable being at his trueself with me. we were in a relationship for 3 years and now he says this.He's way too inconsistent about his thoughts and gives a list of reasons for the break up and he wants to be only FRIEDS with me at least for a while. it's been almost 4 months since we broke up, I've been pleading him all this while and today I decided to Start No Contact period for at least 2 - 3 months until December. Kindly help me in getting him back. I'm very much serious about this guy.Also please Suggest me if i'm doing it right.