He's giving me good feedback but its delayed. So I sent out my initial first text, and he responded well….. The next day. So to prevent looking desperate I waited a full day to respond. My second rapport building text he kinda ignored. So I gave it three days and tried again. I got good feedback but he ended the conversation. So I waited four more days and tried another rapport text in which I wished to redeem myself. To which I got no response. I haven't texted him again but like. I don't know what to do.
Me and my exboyfriend have been dating for 10 months, but we had a lot of argument the past 2 months and he basically broke up with me stating that he couldn't get over the fact i wouldn't give up a relationship with a friend i spent a trip with (which nothing happened between us) and that i never loved him back the same way he did nor he felt loved or complete, saying i was unconsidered and ignorant about his feelings. After many discussions on how we could fix our relationship, he decided to give up although i refused to let him go and i insisted to work on us. At the end i couldn't convince him.
I was in a long distance relationship and my ex did not feel like I was committed enough to making it work and I slowly began "ghosting" him, but still texted him sporadically over time. As a result he felt manipulated and he now feels as if he cannot trust me. I came to where he lives for an internship and after many conversations he decided that he wanted to see me. I asked him whats new in his life and he told me that he has a girlfriend of nine months, but did not tell me because I thought I would not meet up with him. We continued to text after and ended up seeing each other again and continued to talk after that. We had good conversations about what I did in the past and I allowed him to ask any questions that he needed so he could get closure. After this conversation things fizzled, but he will still text me a few times a day. I want to do no contact, but I am leaving the state and going back home in two weeks and feel that he still does not trust me. Any advice that you could give me?
My ex and I were together for 7 years. In the first year, he looked at some messages and caught me messing around. But i was a kid (19) and we moved past it, it meant nothing. we've been so happy since then, and i never fooled around ever again. i fell in love with my boyfriend so hard. fast forward 6 years to now, he randomly looked at my chat with a friend while we were in a fight (i know hes never done this, not sure what prompted him to do it this time. everything happens for a reason tho bc this was the first time i had some scandalous stuff in my messages.) my messages showed my recent dumb move, i was pulling this crazy long trick on a friend (it spiraled out of control, i lied about details etc...) saying i was cheating when i wasnt. the lies were elaborate and stupid, where i talked about hooking up with someone when i havent even looked in anyone else's direction in reality. (it's silly i know, but my therapist said it has a lot to do with the meds i was on for adhd recently.) anyways, my boyfriend saw this stuff, and told me i have serious issues and that he cant trust me anymore. has told me to get lost for life. doesnt even wanna talk about it. hes oddly very calm and has told me he wont be changing his mind, this is the end and i should really move on because he is well on his way. we broke up and i did everything based on my emotions, send texts, emails, letters, and begged at his place. he told me if i dont stop he's gonna call the cops, and that none of my crying or begging has any effect on him anymore. he says he thought about what happened and he deserves better and wants to move on. ive been getting help and i really would do anything to have him back. i sent a final 8 pg letter yesterday explaining that i am not a cheater, or a liar, or crazy, and that im getting therapy and making changes in my life, and that i would like to speak to him again when i am better. he texted me saying, "good for you. i hope you make changes and i know you will make someone else happy in this life once u do that. im not changing my mind unfortunately, i wish you nothing but the best, please move on." it broke my heart. we are good together. i don't know how he easily moved on so quick, but we both know he can. he's a mature, principaled man. i'd like to do NC, but I dont want him to move on for good during NC. i know he's trying to cut me out of his life bc he's done with me. but i dont want to lose him forever. hes the love of my life. He loved me and treated me amazing. what do you think i should do?
For instance, in the future when he was traveling for business and staying alone in hotels he would plan ahead what to do in the evenings: phone his wife, work on his computer, read, watch his favorite TV shows.  He would NOT go to the hotel bar. If he met people in the lobby, if the acquaintances were women he would speak with them briefly and then say goodbye.  He would go out to dinner only with men friends.  If women joined them, he would not engage in one-on-one conversations with them. Alcohol, private time with women plus loneliness and a disconnected relationship with his wife had been a dangerous combination for him. 
So...there's mounting evidence that Rihanna and Chris Brown are back together. They were recently spotted canoodling at an NYC club, and then showed up together at a Jay-Z concert. Plus, Chris was photographed leaving RiRi's hotel the other night and he released a statement saying that he'd split with his girlfriend because he "didn't want to see her hurt over my friendship with Rihanna." Um...okay.
Considering the total length you've been together, you're going to need to give her quite a bit of distance to let her do whatever she feels she needs to do at this point, especially if you were her first love and she may potentially be going through a mid-life crisis. Under these circumstances, the greater you push, the more she'll resent you because if she feels this strongly about wanting her independence, she'll feel just as strongly against anyone who interferes with it.
Who To Get Your Ex Boyfriend Back
So, my boyfriend broke up with me 3 weeks ago. Everything starts with this fight we have and then he starts to ignoring me. Of course I freak out and I tried to talk to him and bla bla bla but he didn't want to see me. And that's it. He gave me no explanation.. I've been in No Contact Rule since then but I'm really confused and sad about this. We had a great relationship and I really didn't want to give it up. What should I do?
In 2016 I moved to live with him and his parent's house in another state. In February- he said he needed space, I left and we didn't talk for 4 days. Then I stayed with his Aunt for two weeks. Back in March, he told me to come back home because he wanted things to work and was going to change so things worked. (He just stopped making time for me, acting distant, and always seemed annoyed with me) Well, nothing changed. He still acted distant toward me and not very interested in me. He does operate 3 businesses and is always busy but something changed. It was never a problem before. After a few weeks back home, things were decent. Then the week of April 10th he started acting weird again. I confronted him and he agreed that nothing changed. I asked him "well did you make an effort to change things?" he said "no" so I told him well things are not going to change unless you want them too. Long story short- he broke up with me. I had to pack my bags and MOVE TO ANOTHER STATE because I had no family around. Mind you after we broke up, he left. He has not contacted me AT ALL. He left the house and I packed my stuff. I even left him a note and has not contacted me. He is posting more than usual on Instagram, he seems fine. I'm over here devastated- I had the rug ripped out from underneath me. I need to start over- career, life in general….everything. His life wasn't completely flipped upside down. He is the love of my life and I don't want to lose him. He hasn't contacted me at all. He has asked mutual friends "how is she?" and even told a mutual friend "I haven't reached out because I don't know what to say and I don't want to start an argument." I want him to call me and tell me he made a mistake.

How To Get My Ex Boyfriend Back After I Dumped Him
Hello.. I know you get many messages and this is probably a long shot to get an answer but I would try... I'm currently starting the phase of no contact after a really bad break up, I made a bad decision and ended up betraying her trust and lied to her badly, I regretted as you have no Idea and I really love her and would do anything in the world to get her back and make it up for my decision.. She broke up with me..
As with all other events that may have a past involvement regarding the two of you (Valentines, birthdays, New Year's), contacting her soon after starting NC would probably come across as desperate and an attempt to try winning her back in her eyes because she currently has her guard up against you. At this point, only you would think it's rude not to wish her on her birthday and she wouldn't expect you to. You could read this article for more input regarding this matter.
So I'd like to preface this by saying I'm a woman and my ex-fiancée is a woman as well. I do find most of this page to apply, but it is challenging having two women with all of that emotion and overthinking. I've finished with the no contact period after my ex broke up with me, and contacted her with my "elephant in the room" message. I know she's in the "missing phase" from texts she's sent me, and thought it was the perfect time to send it. I am in a good place and am feeling more positive every day. I was prepared for the possibility of her responding, and how to close the conversation before giving her a few days of digestion. However, I was not prepared for her response. My message included: an apology for my behavior after the breakup, that I accepted the breakup and think it was for the best, and my positive change. Her response was "I'm glad you're doing well. I'm not." I'm thrown off by this, because I'm almost worried that she's under the impression I'm moving on (although I never said anything of the sort), and she seems almost upset at my message. I'm unsure on how to respond to this- hoping you can offer me some advice. I could be totally overthinking this, but we were together for five years and I know her very well and can decipher texts. But now that we're broken up, I could just be analyzing too much. Please help! I really don't want to screw this up :)
Will I Get My Ex Back Horoscope 2017
Keep in mind, once you get a chance to get back together with your ex boyfriend, you have already learned how to get your ex back and let go all bitter feelings you suffered in the past. Never lose hope to get the one you love most, even if your ex is in a relationship with someone else, just hand on! But, this doesn't mean you have to disappear from your ex's life completely.
In the next few weeks, you need to have a new man interested in you. Find one or fabricate one, but by all means you have a new flame according to anyone that he may know. You don't need to announce it in smoke signals, but if you are asked, smile and discreetly say that yes, you are dating someone. It may sound nuts, but it does help you gain the piece of mind. If you're not ready to date and still missing him every second of every day, that's fine. I understand. But HE doesn't have to know that.
Does Law Of Attraction Work To Get Ex Back
Hi Lauren... Please please help me My ex broke up with me three weeks ago. After the break up I begged him for two days. Then I did no contact for a week and tried to reconcile which lead to me begging again for two days when he said no. So now I have done a no contact for two weeks . He hasn't been in touch with me since. I am worried he may never get in touch again. It is a long distance relationship and difficult to go and see him anytime. Why did we break up? We argued about something...he ignored me for few days then when we spoke I basically shouted at him for ignoring me we then got into a massive row and said things back and forth which resulted in him saying 'I can't do this anymore it's over,' Lauren, we had broken up before and it took us six months to get back together because in that six months we were both going back and forth, when he was ignoring me I wasn't and when I was ignoring him he wasn't, we went back and forth like this for a while until eventually we both just kissed and made up and it was all good for a month until the next row. I feel that when we are together we never argue but when we talk on the phone we argue. I explained this to him, but he doesn't seem to listen or care about how good we are and does not wanna work on this relationship anymore. Please advise what I can do.... ...
God bless Dr Odaro for his marvelous work in my life, I was diagnosed of HERPES since 2010 and I was taking my medications, I wasn't satisfied i needed to get the HERPES out of my system, I searched about some possible cure for HERPES i saw a comment about Dr. Odaro , how he cured HERPES with his herbal medicine, I contacted him at his email ([email protected]) and he guided me. I asked for solutions, he started the remedy for my health, he sent me the medicine through UPS SPEED POST. I took the medicine as prescribed by him and 8 days later i was cured from HERPES, or email him. ([email protected]). Dr Odaro ONCE AGAIN THANK YOU SIR. DR Odaro ALSO HAS THE CURE TO THE FOLLOWING VIRUS.

Should I Get Back With My Ex
Hi, I had been dating a guy for 2.5 years, he's a Muslim and I'm a Christian,during this time he was completely in love with me and he has done a lottttt of things to keep me happy and to show how much he loves me... because he was never like this and I could feel it and even his family and friends had told me that he has never been soooo serious before for any girl and I myself felt his love for me then... and I had amazing connections with his family and even most of his relatives side knew me.. though we used to fight a lot we always managed to get back and love each other more.. but the few days before the breakup we had been fighting and that is when he went to his cousins place far from where we live .. he stayed at his ex's place who is his cousin and he had dated her for 2 years before me ... and he suddenly started getting feelings for her and they were so strong that he went and told her mom that he wants to get married to her and even kissed her and stuff ... but then after he came back from there he has ditched her a million times already by kissing me and getting physical with me and even after that girl knew this she accepted him like twice .. and when there were problems in their relationship ( now it's almost 2 months since we broke up and since he's got into a relation with her ) he used to come to me asking if I will or will not give him another chance and that he loves me .. this has happened twice and both the times I used to agree and then we used to get physical ...I have come out of my country that means we don't meet and he doesn't even talk ( I have broken 4 rules which are mentioned above because I hadn't read the article before) so now my ex says he doesn't want me at all and he doesn't love me...and again their marriage is fixed like they say they'll get married after 5 years once he has achieved something in life ..both of us are 20 and his present girlfriend is 18...in this situation where families are involved and where he claims to love her soooo much will is till be able to get him back? Please help ... is it still possible ?
His trip changed matters drastically because for the first time in probably a long while, he had 3 weeks of breathing room and time to himself to look back on everything that has happened and realize it was more than he could handle/that he wasn't happy. Often, because we are so involved on a day to day basis, people don't have room to think about the relationship or their personal happiness when they're with their partners most of the time. The moment they are able to disconnect, they suddenly realize how suffocated they were feeling before, and start dreading to go back in. Even though you had already changed before the breakup, he wasn't around to see the change at that point and was still stuck with the perception of how you were before he left. Continue with implementing those changes in your life for now, and give him some breathing room first before reaching out again.
Hello, my boyfriend and I have been dating for the last 3 years. He did break up with me before about 2 years ago bc he wanted to grow and get his life together due to money issues. We are both almost 26 and in real estate. I did no contact for 2 weeks and I texted him and he texted me paragraphs about how much he missed me and long story short we got back together. We lasted a total of 2 more years. About 4 days ago he broke up with me again. He was the one that wanted to see me everyday and he was always taking care of me and I did the same for him. Without even me pushing he wanted to see me about twice a day before and after work and always wanted to spend lots of time with me. Even the same day of the break up he talked about moving out together and he always talked about the future and getting me a ring the last few weeks even months. He flipped on me all of a sudden 4 days ago and told me over text he doesn't want the relationship bc he has to focus on himself and get a place and get his life together. Shocked I kept asking him questions begging him not to leave but he kept saying he has to do this and it was hurting him too. I went to his sisters wedding a few days ago and met his whole family. They all loved me and his dad told everyone I was his daughter in law and his sister said I was his sister in law. He told me the wedding made him realize how quick everything was moving and he needed to grow himself. How can he flip on me and act cold so suddenly. It broke my heart. Our relationship was very strong and we were always there for each other like a married couple. We even had a trip coming up next month. He just acted so cold so suddenly and didn't answer my texts after that. I tried to ask him will there be an us again or future together and he just said he didn't want thi anymore and that he has to focus on himself. I did no contact for 4 days now and it's tearing me apart. I want to marry this man one day and I miss him so much. We planned our future together :(
Under these circumstances, she's probably overwhelmed by her emotions which led her to react this way. You've already let her know that you need to take some time to grieve and process the breakup, and she needs to respect that. I don't doubt that her actions were also caused by her feelings towards you which resulted in her getting upset that you didn't want to talk to her. However, I think that given time she'll start to cool down and should be a little more receptive when you reach out.
I accept that the break-up was the best decision as it served as the revelation I needed to get therapy. I have finally been diagnosed and am receiving help for my mental illness. I love him, genuinely, and I want to start a new, healthy relationship with him but he was so angry and hurt when I last spoke to him, and I'm afraid that he won't respond to me if I reach out after 'no contact' or allow me to show him my progress... It kills me that I've hurt him so badly, he means so much to me and has done so much to help me.
He broke up with me first: he said that it was because he felt like we didn't have a future together, that it felt impossible that i learned the language ( which i was doing), that I was asking for too much of his time, that he didn't feel like he could do all the things he wanted with his friends. but I couldn't accept it, I wanted to fight for the love we had, so much, I negociated, I asked for more time, I begged, I told him that if he still loved me it would be worth it. after a day of speaking he said ok. A week after I asked him again ( because I was afraid and I had been walking on eggshells all week), he said that he still had that feeling that we wouldn't be together forever, but he told me he loved me and he really wanted to work for it, to work on it and make it work! ( i was so happy!)
It is recommended that you stop contact for at least one month. If you think you need more time, you can extend it. It should be at least a few weeks. If you and your ex have to see each other (due to work or kids) then make sure you keep the conversation professional or just related to the kids. Do not talk about your feelings or your relationship with them.

Based on what you're saying, it doesn't sound like there's a good chance at this point of reconciliation due to his negative impression of you. I suggest giving him this year to do no contact and picking yourself up, since you will definitely still see him again when he gets back from his studies abroad. Spend this time working on your issues, so that when you cross paths again, you'd be a different person from who you were a year ago, and which may lead to easier chances of re-igniting the relationship romance.
Just imagine a scenario where you don't want to talk to a person and they are sending you a text message every 5 minutes. Your inbox is filled with hundreds of messages by them, even though you haven't replied to even one. And later on at night, that person gets drunk and calls you and start saying complete and utter non-sense. What would you think of that person? Would it make you want to start a new relationship with them?
So basically I met someone, we got on really well, we had a connection and after a week I went to America, once I went to America, things went a bit weird. When I got back he wouldn't meet up with me because he said he had a lot going on in his mind. Anyway after a month coming back, we met up, we slept with each other, I gave him massages and etc, things were still weird, met up again and slept with him again and now he's kinda backed off. Like one min he's okay and one min he's really cold towards me. I used to ask him what's the sketch with your ex, he used get so defensive about it. I've only known him since mid March but I was so fond of him and feel so down. Please can you give me advice? He hasn't contacted me since couple of days.
Over the past 4 months, we've hung out every weekend, although I'm always the one to initiate communication and making plans. When we're together, the intimacy is there and It's like we're a couple again. He never texts or calls- unless he's replying to my texts and he takes hours or days to respond. I feel if I never contacted him, I'd never her from him again and it's strange because he doesn't seem to have an issue making plans to hang out and stick with them in advance.
I and my ex girlfriend had dated for 2 years, I was her first boyfriend. We were in a long distance relationship, we were happy together before we departed to different universities, we were so much in love but as time goes on she started behaving strangely and I suspected she's seeing someone else, I tried asking her but she said she's not seeing anyone else. I started feeling insecure with me, I lost trust because I became suspicious because of her behavior lately, I became desperate to know what's happening and it seems I forced her to say this " she told me over the phone that she's no longer interested in the relationship" I tried stopping her but she insisted I begged and apologized but she said she want us to be apart. from that day I investigated that she has someone else in the university there and the guy she's with now is the same guy I suspected she told me that's his just a close friend. I love her and I want her back I don't know what to do.
My vibe was affected by stress of school and radiated out into other areas of my life without my realizing…granted my ex never communicated how I was making him feel, but the breakup made me realize what had happened and how i can get those stress levels down and vibe up…I am prepared it is too late…he will never be able to share those vibes. But if he doesn't hes also missing out because I feel good, a little sad it didn't work out, but good overall.
Magdeline, you need to first realize that you are amazing and have so much more worth than he is making you out to have. He was with you for a year and had a fiance too?? He is the total loser. And not only did he cheat on you with someone he was engaged to, but then he tried to make you out to be the bad guy? Magdeline, please move on from him. You should block him, not the other way around. You need to see your value and realize who you are. Find yourself and know what you are worth. And then someone will come along who will treat you right. It is totally worth it to be single for a little while than to be with a 2-timing jerk like him. Please say you'll stay away…
The best way for two people to maintain a bond over a long period of time is for them to have projects together. You can start off with aiming to buy or to build a house, you can envision having kids together, what you will name them and how you intend to raise them; but I would like you to focus on something even deeper, something that will enable you both to really dream further together.
Similarly, if he's getting your attention, praise, sex or whatever just because… even with bad behavior, there is no incentive to want to get you back in an official way. There is no reason he would do anything different than he has been doing since what he's been doing so far has worked well.  In addition, giving in to him and giving him everything he wants just makes you look needy and desperate.  He might be thinking, if she is so desperate to have me then maybe no one else wants her… and if no one else wants her… why should I?
Online exclusive. Prices as marked. Entire order must be shipped to a single address and customer is responsible for shipping costs of returned merchandise. Discount excludes regular priced items, taxes, gift certificates, gift wrap and packaging/shipping charges. No adjustments on previous purchases. This offer is valid only at https://www.levi.com/US/en_US/ LS&CO reserves the right to modify or terminate this offer at any time without notice.
Sometime it happens when cutting off all connection with him is just not possible for example if you both work together or you take same classes or on the vacation trip with your mutual friends. In this situation don't get angry and never try to avoid him. If you get angry then your ex boyfriend may feel you can't able to remove him from your heart and you wanted to get him back. On other hand, if you completely avoid him then he may feel you are immature and can't able to live without him.
Get Ex Back After Break Up
Avoid Depression – Feeling depressed after the breakup is common for many people but you have to make sure to avoid depression as much as possible. Sleeping all day, staying in the dark room, talking about breakup with your friends only trigger depression and it is enemy for you if you want to win your ex boyfriend back. There is no magic button that you can use to remove all negative memories from your mind but you can keep yourself around happy people to avoid feeling alone.
A huge obstacle to getting your ex back is fixating on the relationship, pining for what was lost, and wishing things would be different. Not only is it an obstacle to getting the relationship you want, it is an obstacle to your own sense of peace. Think about it. Most suffering arises from wanting the present moment or present situation to be different than what it is.
Focus On Yourself To Get Ex Back
We often hear men want only sex in the relationship but sex is not the only thing that man wants from his girlfriend or wife. Respect, interest and admiration are important more than sex for every man in the relationship. Many times men don't tell truth about why he is quitting the relationship – this is mainly because he doesn't want to see reaction from his girlfriend. In simple words, he doesn't want to hurt you by telling you truth about why he is quitting relationship.
Taking break from the relationship is the best thing you ever do. It doesn't matter who broke the relationship first or if your ex boyfriend is dating with someone new if you keep your connection with your ex boyfriend it will make your boyfriend angry and he will going to hate you more than ever. This is the reason you have to take break from your relationship and ex boyfriend. Cut off all the ways of contacting to your ex boyfriend and don't ask about your boyfriend from your mutual friends.
MY EX and i broke up a week ago. I want him back. I believe we were good together. But we work together, any advice on how to deal with that? He explained why. He cared about me alot and didn't want to risk hurting me because ehe was going through something. That he needed to be alone. I told him I was willing to be there and wait for him that wasn't a good reason to end things. He said no I shouldn't we went back and forth. At some point we broke up. But I said I'm waiting for him for a while. We were both crying. He told me if I'm still around and he was better we could try again. I just feel my heart is missing a piece
I didn't react well initially. I broke every rule. But after a couple days of it, I pulled myself together Accepted our fate. After his therapy he said it went well and has a lot to work on but he thinks after the session it's best if we don't communicate for a while. I finally went against the instinct to cry and such and I said "absolutely. Take care of yourself. Bye." Then I blocked him. Someone told me not to because it shows I care but I had to so I'm not constantly wondering if he's going to text or call or if I will. I want to make sure it's cut. He initiated it yesterday (which sucks for me, does that decrease my chances of success?) initially i said we shouldn't talk then we did and now I am going to keep my no contact. I won't contact him. I'm going to do something this weekend, I'm also going to start Pilates. I'm going to focus all my energy on being the most independent happy sexy person. I want to love myself so much that he sees how much self love and growth and wants me back. Not even that I want to take him back after this trauma. I just don't know if it will work. He still has my things and I asked for them back initially but he seemed to divert it. I'm not going to ask again and I'm going to abstain from social media. I just want to know the likely hood of this kind of circumstance and success especially when nothing specifically went wrong.
When you want to contact your ex-boyfriend, you must take great care in doing so. You don't want to rush him and you don't want to send the wrong message or vibes. Remember that not everyone is alike. You might be ready to have him back but he may not be ready to get back into a relationship with you. The way your relationship ended will also influence how you can make up with him. If the relationship ended because of things like cheating or lies, it could be extremely difficult to work things out. If it is a simple argument or fight that ended your relationship, it will be much easier to contact him and have him back.
I'm not sure what to do at this point. I didn't reply. I havent since. It has been a day. Is there coming back from this? Is the "its ok" a good or bad thing? Could she be so done that this is now meaningless and doesn't really matter to her? Or is this a positive "its ok"? What should i do now? Should i try to crawl back in? Should i wait a week? Or is it done? Rn i feel I should wait a few days.. but I don't know.
Questions To Ask Your Ex Boyfriend To Get Closure
Hi my boyfriend and I broke up 3 weeks ago, for the first 2 weeks he reached out to me a few times all positive and I replied. But i spoke to him on the phone 1 week ago, in which I cried and told him how i felt and that I wanted to be with him and could make it work. He said there was nothing I could do to change his mind, he still cared for me, but didnt see a future with me, and we didn't have enough of an emotional connection for him. I haven't spoken to him since, I am worried as he doesnt have any social media he wont be able to see what I am up to and I don't think he will reach out again to me. Im not sure what the best plan going forward is
How Long Will It Take To Get Ex Back
Be calm and confident in yourself and what you think you can contribute to her life. In the time you've taken to improve yourself, hopefully you will have evidence of that change. If the cause of your breakup was that you did not have enough time for her, show that you've altered your work schedule and made time to volunteer or pick up that sailing hobby you've always dreamed about. That will show you're willing to make time for things that matter to you. See where I'm going with this?
Note also that therapy is virtually always more potent if the couple goes together for some of the sessions. Paulette, after initial reluctance, decided to schedule sessions with Peter's therapist as well.  They sometimes saw the therapist separately, and sometimes together which helped them to recognize and rectify the problematic patterns in their prior interactions.  When both partners participate in a process of growth, the odds zoom up that the outcome will be positive for both of them.  
What To Say To Get Ex Back
Something else to mention here. In most cases if you are ultimately able to get your ex back, it is most likely going to happen when you see her face-to-face. That's because you can affect a girl's emotions better face-to-face. Because remember, as a woman she makes her love-life decisions based on emotion – so that's why any getting back together will most likely happen face-to-face.
If you visited this page by searching how to get your ex boyfriend back that means you are emotionally lost and suffering from painful feelings of losing the person you love most in your life. Your heart is broken because you are lonely and you are getting memories of those lovely moments that you both spend together. Now you want to fix your break up, you want to get your ex boyfriend back, you want him to crawl back to you and propose you like he did before but you don't have any clue on how to make that happen.
Use No Contact To Get Ex Back
He ended things.. This is a guy who comes back to me and has my number for 5 years. And we were so intimate and shared our past. He said didn't want to play games this time. He came 4 hrs back and forth to spend time with me. Pursues me. Why? What does he want? Why travel in total 8 hrs to come have sex with me? He like a egotistical narcissistic unemotional prick. Please advice.. Btw I never responded to his message. I left things.

I was in 2 years long relationship with my ex, including one year of long distance. He broke up with me 3 months ago saying he is not ready for commitment and settle in one year because it was supposed to be one year longer the long distance relationship. We had some fights lately, due to lack of contact it was hard to catch him, I wasnt my best too I was picking on him sometimes when it was no needed. I tried to win him back but he didnt want to. We dont speak for over a month now and soon will be my birthday. I find out on social media that he is licking some girls face and that they are cooking together. What should I do? Can I still win him back? I know what mistakes I made and I was in process of chagning myself but I dont know if should I reach to him? What was the actual reason, he said he is not ready but he is clearly making connection with this girl.
It could simply be an ongoing dilemma or conflict she's facing between thinking of you and wanting to move on, resulting in her sudden actions of deleting you off social media so as to not be reminded. If you've reached out since no contact and this is her given response, it might be a good idea to actually give her a little more space before trying to reach out again.
My ex boyfriend are both in our mid-20s and dated for 6 months until he broke up with me out of the blue when I came back from a vacation almost two months ago. He did it via text, blaming it on mental health issues and two days later called me to meet up and talk about it. The whole time he was being extremely affectionate. I told him we could be friends but saw him on tinder that night and told him that was hurtful and cut contact. I realized that I had been acting insecure and reactive towards him and focused on being a more laid-back and positive me. Almost 4 weeks later I contacted him via text. He responded positively and I called him that week and he said he would love to hang out, then went cold on me when I tried to confirm plans. I saw him at the bar that night with other girls and kept my cool going up to him asking how he'd been, then went back into no contact after he ignored my text for a day. A couple weeks later I called him in a moment of weakness but he didn't answer. He texted me that morning though and we started chatting a bit via text and Snapchat for a few days, and I asked him to hang out. We hung out at his place and just watched tv and talked. I felt confident and he seemed nervous. It seemed to be going great and he was heavily flirting with me, reminiscing and talking about future plans. I was sweet but playing it cool and being skeptical, not flirting too much. After I left he texted me thanking me for seeing him, telling me how awesome and sexy I am. The next day I called him to get lunch but he didn't answer and texted me 20 mins later saying he was coaching and we had a quick, positive convo. That was a week and a half ago now and he's ignored a text I sent him of a funny video the other day. Then, last night he posts a Snapchat of himself with another girl, which he never posts them. Did I scare him off for good with initiating too much contact? What's the best course of action? I want to give it another chance because we had a loving relationship.
If you are no longer with the one you love but still have very strong feelings it can be overwhelming at first when trying to get over a breakup. You feel like part of you is missing and that you won't ever be whole again until you get that special someone back into your life. If you don't know where to turn and are just simply looking for help and support to figure out how to get back with your ex this is probably the best place to start!
Now the remaining part of this website will show you psychological and practical strategies for how to get your ex-boyfriend back that you can work with to remove the feelings of neediness and insecurity. It doesn't matter how dreadful you are feeling inside you these strategies will surely reverse the feeling of rejection that your ex boyfriend wants you to feel. This will shift the balance of power back in your relationship.
Love this! I read your blog like it's a bible for overcoming the bad break ups. I'm so addicted and I like that it's enabling me to transfer my addiction from my ex. Just today, an old co worker of mine, we use to flirt a lot back in my previous job had called me not too long ago. I'm wondering if I should respond to his calls and texts. I have been avoiding him for the longest because well, I already know it will only be based on sex. Not sure if I want to indulge in that as I am still very vulnerable since the unofficial break up with my ex. However, I do want to show my ex if I could that I'm no longer crazy and doesn't need them. So I might want to give this old flame a try. Maybe just casually date. Idfk. Lol. All I know is that I want my ex to see me happy!!!!! So far no contact for about to be a month. But my ex will not know if I'm happy or not being that I'm not on social media like that and plus they unfollowed me and we don't have mutual friends. So how would my ex know if I'm happy without an "us"? The only glue is my access to their Netflix account which I have been using and now I'm realizing I shouldn't even use that! My ex will probably view my activity and sees that I have not let go and still need them..even for stupid Netflix. So no more Netflix. I might want to delete the profile that my ex set up for me, but deleting it might give a reaction. Idk what to do.
Marriage is a tricky one. After years of being together it can seem monotonous and boring. People settle into a routine and then start to resent eachother after a while. A marriage takes work, from both parties. The trouble is trying to get that other person to want to want to work at it. No mean feat. If you are a woman it is all about understanding the male mind and why they do not want to open up and talk. You have to use the male lingo to get any headway here.

He said he started contacted her when he and I started to talked about marriage which is last year. He said he is not ready to get married, so that is his excuse to suddenly betray me? He is 27 yrs old and I am 30 yrs old. All this while I never force him to get married with me. we have been together for 5 years for god sake I never force him to propose me. So he said he don't know how to decide because he love both!!. Hello!! i have been with him for 5 years through bad and happy times, and he only with her I think 1 year or less than 1 year before me. He said he felt guilty he just leave the girl because of her status. then what about me? so I have been waiting for 2 months for him to decide. He once said to me he is not ready to get married but in his heart I am the one he want to be married to. Bullsh*t. I tried no contact but then i reach him out after two weeks. I've been pleading, crying, begging you name it. now i think about it i feel ashamed. This is coming from a guy that once said that he is a loyal person. F*cktard!. I even asked him what is actually our current status but he said he didn't want to talk about that yet. so I respect him i give him space. But then during my last begging session with him when he deleted his social media that full with our happy moments, we got into a fight and misunderstanding and he accidentally said that he feel suffocated with me. Because he misunderstand what i meant during that begging session. I suddenly feel fed up and mad and all my sadness that time turn into this anger. I then said we are officially over ( i never said this before, i really determined when i said this). he then realized that he misunderstand and accidentally said he feel suffocated with me. so he try to apologize but just like that no effort just word. saying he apologize and cannot do anything if i want to end the relationshi*. maybe he thought i will be running back to him in a couple weeks. NO NO NO NOT THIS TIME. its been 5 days since i put a stop on this. This time is real! I will never reach to him first. I will never wish him on his birthday. My absence and silent is my gift to him. i feel like during those last 2 months he put me on the hook. he don't want to let me go but he didn't decide also which one he want.
Hi, Me and my ex were together for 3 years and we went out drinking and I cheated on my girlfriend while she was in the room, we didn't have sex but we did do other stuff. I regret it massively and was hoping to ask her to marry me sometime this year. Its been over a week and I have done some of the mistakes of texting her and being needy. I received an email off her explaining to me how I hurt her and in a way shes glad it happened so she no longer has to waste time with me. She has told me on a few occasions she never wants to see me again or for me to contact her. I have recently done the NC rule. Does it look like this is a lost cause or will the NC rule work? How long should my NC rule be bearing in mind she told me she wants no contact from me. I am willing to wait as long as it takes to get her back.
I just hope I can get her back. Time will tell if she'll let me right my wrongs. She said it's really hard for her to do. There were no titles but we were exclusive to one another. A lot of feelings were involved. I'm just wondering if they're still there. After we hung up, I kept our snapstreak alive and she snapped me back. She also texted me "I'll always care about you. You'll always mean so much". I appreciated it but still felt empty because if I meant that much, you'd try to work this out, no? Snapped her a pic of my rubiks cube and then she facetimed me to watch me solve it. We talked for a lil and then she hung up. Tried to talk to her more but I got left on read. 4 hours later, she sends me a series of snaps and I asked her why she's snapping me. She said because we were snapping earlier and that she'll stop. I told her it only gave me a false sense of hope and then we talked about things again. Tried one more time to convince her that I wasn't gonna fuck up again but she just left it on read.
We both met through gay dating app in Feb-2018 and loved each other for 3 months and both used to express our love indirectly where my boyfriend used to like me a lot and used to chat with me daily with lot of interest and enthusiasm and use to share his pics where he goes and use to say everything. And we celebrated the first two months anniversary too . In 4th month that is in May-2018 i expressed to him directly that i love him and he said i liked you as a friend and but i could sense at that time he likes me but not expressing. Slowly he lost interest in me and but used to chat with me daily.

We've come full circle; at this point I can also tell you that if you've done everything possible to get back with your ex, if you've followed our advice diligently, if you've worked with a relationship expert and the one you love still isn't willing to make any compromises or sacrifices to also accommodate you and to make things work; then perhaps you should consider moving on and research how to get over a breakup because he or she probably wasn't right for you. Top Ways To Get Your Ex Girlfriend Back
Now I have a new relationship with my old boyfriend! I would even say that we have a real relationship now! Before, we would only spend time together, he never gave me flowers, unless it was Valentine's Day, or took me out. Now, we go out to eat and to the movies, much like a real couple! He always pays for me, often brings me flowers and gifts (toys, anime stuff and other small, but cute things). My friends are jealous I have such a perfect boyfriend.
"The full details of Dr. Ford's polygraph are particularly important because the Senate Judiciary Committee has received a sworn statement from a longtime boyfriend of Dr. Ford's, stating that he personally witnessed Dr. Ford coaching a friend on polygraph examinations," Grassley wrote. "When asked under oath in the hearing whether she'd ever given any tips or advice to someone who was planning on taking a polygraph, Dr. Ford replied, 'Never.'"
Since you started no contact in late September, it would probably be better to wait another week at least before you reach out to thank her for sending your stuff. You could use that opportunity to start a conversation with her and if she responds positively, continue towards building up a level of comfort and attraction between the two of you again. Use the guidelines in our other articles to help you along your way.
Hlo ,on 27th June he broken up with me,we spnd lot of time together,he is my first love and everything for me,ours relationship was to good evn in school all teachers know about tht we are in relationship, all students said made for each other ,I think about him always every minute ,I was wanting a2nd chance to solve the problem but he decided to breakup evn he doesn't give any reason why he want to break up with me,i had sent him lot of msgs to convenience him,bt I also force him to continue the relationship otherwise I do sucide and all ,I know there is my mistake and I'm feeling guilty about this ,I was do this only because I don't want let him go bt after doing this he starts hating.now he don't evn want to talk me ,it's hard it's realize that I will never be with this boy again ,he is the boy who does not want to make me cry bt now he hates me because of my reason bt later I apologise him and try to convince him and pleased him to talk evn as a frnd but he doesn't so please please please give me some advice how I get him back because I don't want to leave him in any condition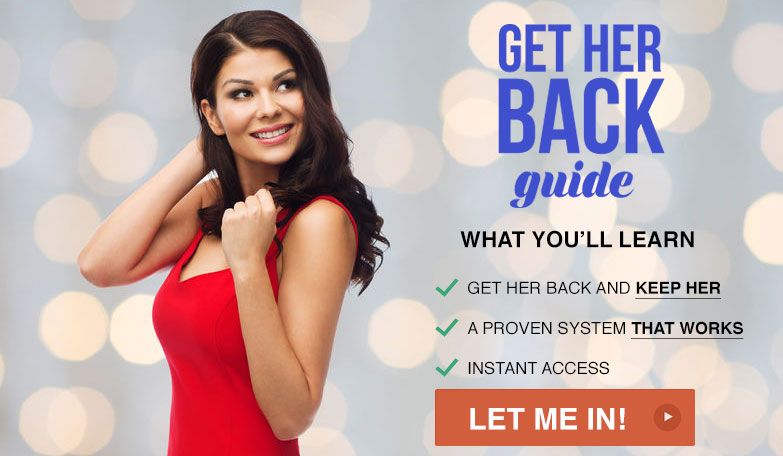 If you think that by being friends with your ex, you can stay in their lives and hopefully get back together again, you are just plain wrong. By being friends you are not giving yourself and your ex enough time and space to heal. Not to mention, you will probably end up getting friendzoned by your ex. You could end up listening to your ex complaining about their new lovers (cue : Ex-girlfriends)  or they might propose being friends with benefits (cue: Ex-boyfriends).
Start fresh. Don't think of this as Part Two of your relationship saga -- think of it as two people starting completely over while being better equipped to deal with any challenges that come their way. Though you can't completely forget the past, there's no need to dwell on it or rehash it. Of course, if any fond memory of the past comes up, you should talk about it, but think of everything as starting anew.
I've noticed in the comment section that comments aren't replied to often by the author of the article, so I decided to give a response in hopes to help in some way. I think you should do what it says in the article. Stop focusing on getting him back and focus on yourself. I can tell you the more you chase a guy, the further he'll run, so you really do need to stop reaching out to him and leave him alone as he requested. It feels counterintuitive, but I promise you the more you chase him the faster you'll push him away. Leave him alone, and focus on yourself. Don't look at him as your only source of happiness. If he is, you need to start building your life with things that make you happy—like the article says. It doesn't mean you're not allowed to be sad and grieve the breakup; but you need to take care of yourself emotionally regardless. Show yourself there's more to your life and your happiness than Marc. It sounds to me like he's not mature enough to be in a relationship if he can't handle the normal struggles in life and meet your needs. In a relationship, even when things get really tough, you still have to be willing to make the relationship a priority. If he keeps breaking up with you every time he's in a bad place emotionally, he's not handling the balance of life and a relationship. It's not your fault. And I don't know if you can get him back. I think the important thing though is to love yourself FIRST, always. You really need to evaluate if you want a partner who leaves you every time things get tough. You can't control him—you can only control yourself. So make changes in yourself. Stop being focused on him and getting him back, and get focused on you—just as he is doing. Put yourself first. Any of these relationship experts will tell you if you want your ex back, you have to work to getting over them first. That also sounds counterintuitive, but it isn't. It helps you really get a clear mind on if this person is compatible to you or not, and it allows the person to miss you and realize their mistake if it was one. When you're in this fog of heartbreak and love, you can't look at it from a clear perspective, and if you keep contacting him you're not giving him a chance to miss you. He has to miss you and have time apart from you to realize his mistake, if it is one. Take a step back and work on making yourself happy. I promise you, if he really wants you, he will come back and pursue you. You have to make sure you still want him at that point—and above all else BE SURE to continue to focus on your happiness FIRST even if you do get back together with him. The time for him to come back (if he does) really varies. Sometimes it's a month, sometimes it's a year. But you cannot wait for that. You have to work on moving on, even if he comes back. That's going to give you your best shot at getting him back, and your best shot at being happy.
We spoke this past Sunday after not talking for two days and we both agreed on being friends and taking it slow. We both agreed that it didn't feel right to just say bye to each other like that and that we both mean way too much to each other. She doesn't wanna deal with the stress of relationship expectations right now. I just need to earn her trust again and take it day by day. I dont think she doesn't want this. She just wants to be 100% sure. The same way she's gone about us the last 7 months which sucks because all that trust I earned was somewhat lost. I told her if we gotta start over I'll do it. Im just happy she actually heard me out. Felt like she really did miss me and wanted to work things out. She just wants to be sure it'll never happen again.
WOW I don't "KNOW" you…But I really like you! ?You are HILARIOUS and REAL and it's clear that you've truly been "there" before by the things that you say. It's like your taking these feelings and thoughts straight from MY mind and typing them out. I LOVE what you stand for (and what you don't stand for). Well my question is in the last paragraph from what's above, when you say something like : after getting your ex back he will eventually SHOW you (if we took your advice about showing we're not putting up with the bs) that the break-up was a good thing.- Are you saying you feel they'll still be the same way they were BEFORE the breakup (a f*cktard?) or they will possibly have changed for the better due to us setting those "what's not acceptable" boundaries? And do you always feel that they would ONLY want you back due to a wanting to be in control thing not ever because they actually love you? Just wondering
Look, forget that relationship hiatus even existed. You both up and went on with your lives while you were apart—but that doesn't mean you need to talk about what went down. "She doesn't need to hear about the bad dates you went on," says Spira," or about your conquests either." Would you want to hear about the guys who took your place? Didn't think so.
However, before we hit the ground running I feel it is important to mention a few things. The game plan outlined above is not set in stone. Every single relationship is unique and may require unique steps that I haven't outlined. Knowing what to do can sometimes depend on your gut. So, if your gut is telling you that a particular tactic I have outlined won't work for you I would definitely trust it. The main takeaway here is that you are going to have to get creative and sometimes even skip entire skips depending on how fast you are moving.
Thank you so much! I'm telling all my family and friends, your magic powers is truly a blessing. thanks to Priest Adu for making my dreams come true by returning my ex back to me I'm so glad! please if you need your ex back or you want to be rich, you are having any financial problem, I will advise you contact Priest Adu and you will be glad you did. you can contact him on his email: priestadu @gmail. com +4915216891210
For example, a boy comes to you in a bar and offers you to buy a drink. What will be your response? Most probably you would not value his friendship that much because you didn't work for it. You may though of saying 'YES' to him but very next moment after buying drink you wouldn't be giving any attention to him. Why?  This is because you didn't work for it.
Posting here for sanity. I was moving on and got to a good place and just like herpes he came back. Gave me the line that he has had a really bad week, he wants to talk to me. I ate up that breadcrumb up like my life depended on it. Back to checking up on him on FB, back to checking my email 36376799x a day. Now haven't heard from him again, but he has time to like sexual garbage on FB and be on FB all.the.time. Pretty sure he is chatting up others, but why do I flipping care? how many more red flags do I need? Moving on….again.
Oh, no 🙁 I had a really absurd fight with the best BF I've ever had (which is not hard to do, I have dated some serious jerks) and I managed to get him back for a whole week and a half before we got snippy and he suddenly was breaking it off with me. The relationship was long-distance and he wants to be friends, but I just spent a week and a half more making an a** of myself. Is there any redemption? I don't even know how to do this at a distance (I was going to move there, for the record) and after I was so weak. Argh D:
Use of and/or registration on any portion of this site constitutes acceptance of our User Agreement (updated 5/25/18) and Privacy Policy and Cookie Statement (updated 5/25/18). Your California Privacy Rights. The material on this site may not be reproduced, distributed, transmitted, cached or otherwise used, except with the prior written permission of Condé Nast.

My situation with my ex fits this profile perfectly. He left me over four years ago because of some really emotionally tough stuff that he was facing. He's made A LOT of progress since then, but he's moving at an excruciatingly slow pace. I understand; I really do. But, it's hard. And no amount of me being happy and attractive is going to speed up his progress. In the meantime, because he IS making progress, I can't stop hoping that he'll call me and I can't bring myself to date anyone else. And as long as I'm still hoping that he'll call, my pain never ends.

This is 100% correct. Applying It is much harder obviously. My girlfriend of 7 years (I was first guy she slept with) left me. I did absolutely everything wrong. Everything this tells you to do. I did the opposite. 6 months of begging and crying. I eventually gave up. Gave her two months of peace. Start seeing someone else. Got my shit together. Became attractive to her again. Blah Blah. We've been married for 10 years now and have two kids.
How To Get Back Your Ex Boyfriend In Long Distance Relationship
To reply to Renne's comment, you should act happy. Not overly happy, as if you are just so glad that you are single but you should be the same vibrant girl that he fell in love with. He liked you from the beginning because you were happy and were out there living your life and doing you. So, be that same girl that is still out there living her life regardless of him. A man doesn't want your happiness to be based on him or what he does. He needs a girl that is going to be just fine with or without him. You should still be there to listen if he wants to talk but do not force him to talk about anything he doesn't want to. He's not trying to shut you out. He just needs space to get it figured out on his own. And being able to figure things out on his own is something that builds confidence in himself and will help him be ready for you sooner rather than later. So, give him space. Be happy regardless. And be there for him when/if he needs you… but no pressure.
Get Ex Back Hypnosis
This is great Eric. I've struggled for a while with a guy that's not really been putting in much effort, I think because I was always there waiting for him and over functioning. He's just broken up with me and I realise how much of myself I had lost and how I wasn't taking care of my own happiness. I kind of for drawn into his hot/cold behaviour and felt anxious uneasy. I'm going to take my life back and take care of myself and be gracious and honest with him. I shouldn't pin all my hopes on another person but all my hopes on myself. I really hope for a big shift on perspective on the inside after this. Of course I am heartbroken but I realise I fall into the same pattern in every relationship so this breakup is a big sign to change.
So, my boyfriend broke up with me 3 weeks ago. Everything starts with this fight we have and then he starts to ignoring me. Of course I freak out and I tried to talk to him and bla bla bla but he didn't want to see me. And that's it. He gave me no explanation.. I've been in No Contact Rule since then but I'm really confused and sad about this. We had a great relationship and I really didn't want to give it up. What should I do?
It may be hard to go through your daily routine without her at the moment, but you're going to have to learn how to, since the only way you win her back right now is by being patient and giving both parties some space to recollect their emotions and feelings for one another. The other guy sounds like a rebound right now, and you'll have to let their relationship fall apart on their own before you make a move.
Many relationships go through a loss of attraction after being together for some time. You have to figure out and comprehend the reasoning behind this loss of attraction, and whether there are ways you can go about turning it around to re-ignite the flame he once had for you. 30 days should be enough considering that the relationship didn't end on a terrible note.
If you feel that he is unable to give you the attention you need, perhaps it would be better to focus on moving on as he may not be right for you. However, if this is a temporary phase and you think that it would get better, then maybe giving both parties a break right now by doing no contact would be good since it allows for some breathing room and for him to focus on what he needs to do right now, while you figure out whether his lack of attention towards you is something you're able to accept.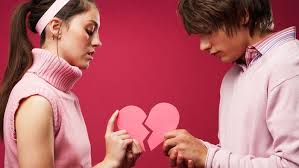 We always fear the thought of not being able to find someone better if we walk away from our current relationship, but the truth was he still went out with another female behind your back, and I'm sure it would be simple enough to find someone who at least won't do that to you to begin with. However, this is also dependent on whether she was actually a friend or not, and why he decided to go behind your back to meet her.
Psychological Ways To Get Ex Boyfriend Back
He ended things.. This is a guy who comes back to me and has my number for 5 years. And we were so intimate and shared our past. He said didn't want to play games this time. He came 4 hrs back and forth to spend time with me. Pursues me. Why? What does he want? Why travel in total 8 hrs to come have sex with me? He like a egotistical narcissistic unemotional prick. Please advice.. Btw I never responded to his message. I left things.

Probably start by an apology and try to get her to rationalize things through your point of view. If she doesn't want to and insists that she's unhappy still and wants to leave, you could either try going up to her once your exams end and make it up to her, or consider walking away because she wasn't understanding enough to your situation and only wanted what was best for herself emotionally.
The No Contact Rule: Everything You Need To Know The Real Reasons Men Don't Text Back: The Ultimate "Do's and Don'ts" Guide To Texting Here's How To Stay Strong After A Breakup Exactly How To Get Your Ex Boyfriend Back The 10 Biggest Signs Your Ex Is Over You (And Exactly How To Fix It!) The Exact Reasons Why The No Contact Rule Works Every Time
hi, last sunday my boyfriend broke up with me. i dont know if its totally broke up because he only said to me that "lets end this, i have so many problems right now and im so tired." i asked him if he dont like me anymore. he said "yes, i dont. i just want to be alone now, pls.". i cant accept the fact that we broke up and he never even explain to me the reason. all his saying is he had so many problems but he dont want to discuss with me thats why i cant understand him why he so stress about. so i gave what he want, i didnt talk to him ever since, its almost 2 days already. but i miss him. and i know he love me too. maybe something really happened that why i gave him what he want. if he really want to be alone. he also never msg me since then. do i just let him alone first. you think he will call me soon? i really want him back. im trying my best not to msg or call him. hopefully soon he will realize that he miss me too. i know its because of stress and anger thats why all of a sudden he said those things to me.

If you are still sure you want him back after your time reflecting, the next step will be to find out if he still has any feelings for you at all and whether there may be a chance of the two of you rekindling the flame of love. This step is crucial, so if you haven't done so already, take the simple test now to find out if he secretly still wants you back.
A while back I was dating someone and it always seemed that we would fight over the silliest things. Now, I like to think that I am generally a calm person but for whatever reason my girlfriend and I would always fight. So, I went to the most trusted of friends for advice, my dad. He explained to me that a relationship is like a bank account. Every time you have a good experience or something of that nature you are putting money into the account. However, every time you have an argument or a fight you are taking money out of the account. The key thing here is to have more green deposits than red withdrawals in your relationship bank account. 

Get Ex Back Using The Secret



The way you communicate with her via text and in calls will need to change. Given that you're in a breakup you've probably been doing it completely wrong, replying instantly to her messages even though she takes hours to get back to you. This has to stop, and you need to start communicating in a more attractive way, after the no contact period. That's why I'm going to teach you how to get your ex-girlfriend back fast by text message, although be aware, texts are only part of it.
Long distance relationship, We dead-loved each other for one year and then I broke up. She left immediately and I missed her for two weeks and texted back. Three months I didnt care, She kept texting and called. slowly she came up with this breakup thing. All of a sudden she declared breakup and I couldnt digest it. I begged her for 2 weeks. Will she get back? How long should I wait?
Sample Letter To Ex Girlfriend To Get Her Back
I have been wondering how to make him love me again, realise he made a mistake and give a second chance. It is even harder as he is in another country. Plus, I really don't think the NC rule would work on him, because I have been the one who asks question in our relationship, who kept the conversation going when we lived apart for a few weeks. I believe if i implement it now, it will just give him the opportunity to move on, to forget me, because he has a lot going on otherwise (studies, friends, handball, parties…). Did i also ruin my chances by begging for it so much?
We've been together for 20 years she moved in with me the first time we got together and have lived an an amazing life together, traveling the world having two beautiful boys we are not married, have a big house in the city but things have started to unravel and her feelings for me have diminished she says things like she loves me but she's not in love with me, my commitment to her is unrelenting I'm attractive and have no issues with picking up other women but she is a MORALISTIC FOUNDATION FOR ME.