I met a guy whilst on holiday in Egypt. He seemed really lovely and we saw each other every day and eventually went to his flat ad stayed there at night with him so we were spending 24 hours a day together. Hr said he loves me and wants to marry me I didn't take it too serious but then I found I had called for him. On my last day he gave me his number and Facebook. When I got back to England I looked at his Facebook it was all women tourists which he has commented on their wall my love habibi and sending hearts to them. The two profiles I could see were a year ago these comments were made but I would not have gone there at all of I had of seen this to start with. He also had one for Arab friends. I went to finish it because I am 43 and he is 26 and I can't be doing with the drama of Facebook. He never added me but said he would delete his facebooks it took him a couple of weeks but he did it. I said messenger as well because of all these women he had contact with. He said he would and he did. We have spoken everyday and night then hr started no messaging me at night his cousin told me he takes women out shopping at night for money so when he wasn't messaging me he was doing that and he was saying no women. I made a fake profile of a woman who was gorgeous and he added her on messenger before he deleted it.It came to a massive argument he said I was jealous etc and he said he wanted to finish it. I did a terrible thing and emailed his work and told them he was taking women outside the hotel (they aren't supposed to) and he got fired. When I got a response from the hotel they said this isn't the first or last time it will happen that's why he got fired. We still were speaker he was still telling me he loved me and messaging me but he was sad about loosing his job and I feel so guilty I just got sick of the lies (if they are lies) I was to meet his family and then we were planning to get married. I forgave him for all that because I know I can be jealous. I don't know if it because I wouldn't act like this when I have a boyfriend. Anyway a week ago he sent me a message saying I will need forgive you for loosing my job no work etc. Although I had sent money equilvilent to his monthly salary that he lost and said I would do it every month till he gets a job because his family rely on HIM for money. We had a n arguement he blocked me off wats app downloaded messenger again. I downloaded viber a day later and said I loved him he said he loved me and missed me and hr wasnt going to delete messenger although he says he wants this to speak to his family he has gone to see his family so I wander is he speaking to the women he had on Facebook? He hadn't initially told his mom about me sending and email to his work bit has now told her she says I am bad and he isn't to marry me he said loves me still I said I will leave him till he has got rid off messenger. He said OK I love you and that was three days ago. I read this article and feel better but I do miss him but do wander is it worth all the bother with this silly apps x
Can You Ever Get Back With An Ex
a. Learning from the affair: Peter wrote out the series of misteps that he had allowed himself to take down the road to sexual betrayal. He listed what had motivated each step — and also what would have been far better options for responding to his concerns at each point in the pathway. He identified the specific situational, thoughts and feeling cues that triggered each step, and the alternative action he would take in the future in response to each cue.
This is a good article. I probably broke some rules. My girlfriend broke with me three weeks ago, she blocked me from social media except from emails. We'd been emailing us but last night she told me that she wants to recover peace and happyness. I accept to prove her needy. We'd been together for four years. Hopefully in the no contact time she would miss me, as I do miss her. Today I sent her a text message with a flower, wishing her a good day and reminding that she is more beautiful than the flower. I would try the 30 days challenge.
Now its been 2 months and we text daily and i did no contact for 2 weeks. However, he doesn't text me as often anymore (30 - 10 hours for a reply), hang out with me, or ask me to hangout with him like it was during our post break up before I went no contact. Now I feel like he has moved on and lost me because he is always with friends and never reaches out to me. Should I move on too or still try to get him back and rebuild what was lost?
Do Subliminals Work To Get Ex Back
Didn't talk for a day. And I felt bad. I thought maybe I should wait a few days before I apologize. You know, let the fight fade and have her miss me, much like the no contact period. But I thought, I dont think a second no contact applies here... so i simply messaged her that i was sorry. She ignored my message (left me on read) leaving me feeling like shit. Hours later she replied. Simply said "its ok".
My girlfriend and I were together for three years and we got into a fight after I had asked if she saw me in her future. She suffers from severe anxiety and that question caused a lot of anxiety to spike. I pushed way too hard to get a response and I pushed her away as a result. My neediness and insecurity forced my best friend, the person that made me become a better version of myself, someone who made me feel like I could do anything, out of my life. I started no contact on September 20th and asked her to mail me my stuff on the 16th before then. I was really a mess and she ended up blocking me on all social media because of it. She still follows my sisters and cousin however and at a family wedding she looked at my sisters snapchat story which she saw me on in every single picture. I am confused as to what this means but I only got my stuff in the mail today, October 4th and she sent it on Tuesday the 2nd. I want to reach out to her and thank her for sending it and I want to be able to apologize for my behavior after the break up. I know I hurt her and I do not expect a response or even to get back together, I simply would like to be on speaking terms right now. But I do not know if it is 1, too soon to contact her and 2, if what I am writing sounds stupid or not...I am not the best writer and I used to send her my papers for what I called stupid check (shes brilliant and has phenomenal grammar). I am 21 and she is 24, we started dating in her senior year of college and my freshman year and became long distance. She met my family many times and my whole family loved her. She would come stay with us over the summer for a week at a time as well as for a week after Christmas. I definitely made mistakes but I just need some advice before approaching her. Any help I can get would be so useful.
my ex boyfriend and i were together for almost two years when he broke up with me. he said he needed space and i didnt give it to him abd he was stressed about money and work. he said he wasnt happy and that there is no chance of getting back together. post break up i was really desperate texting him and calling. we work together so we have to see each other and he gives me a lot of mixed signals but he is flirting with another girl. please help me get him back
If she has you blocked, avoid doing anything that gives her further reason to push you away, such as stalking, or pestering her. Unfortunately, in these circumstances, no contact will have to continue until she forgives you or lets some of the negative emotions go and unblocks you. Her reaction also seems clear that she's not ready to face you yet and is still mad at you. Until then, anything else you do will only cause more anger and resentment from her.
Most girls are attracted to the alpha male for deep biological reasons: They believe he can provide for them better, protect them better, and give her biologically fit children. Even if you don't think that alpha males are your ex's type, subtle changes might work on her: pump out your chest a bit, make an effort to work out your arms and thighs, and project strength.

Getting My Ex Back Using The Secret
You just started dating a new guy. You are in that honeymoon phase and everything is great. You are constantly complimenting him and giving him acknowledgment that he is wanted by you. Basically he loves hearing that you are interested in him. However, as time goes on things begin to change. You don't compliment him as much because you don't need to land him anymore. This is when the problems begin for him.
Does My Ex Want To Get Back Together
Breakups hurt like crazy. And your mind is just clouded with the grief. It seems that your thoughts are just controlled by your emotions. So if you miss your ex, you might think that they were the perfect person for you. But in reality, it might not be so. In fact, I can almost guarantee that it wasn't so. Your ex, just like every other person on earth had flaws. And your relationship, even though it might be hard to believe right now, was not great. How can I tell? Well, if it was great, you wouldn't have broken up.
Wow that was a lot huh? I mean, we haven't even started contacting our exes yet have we? Well, right now is when we begin that step. Are you excited? Alright, there is a lot of debate about this step. Every expert (myself included) seems to have a different opinion on the method you should use for contacting an ex. Some recommend writing a get your boyfriend back letter, some say you should give them a call and some even say you should text. So, what is the best method?
Send her a letter. Girls also love letters, because they take a lot of time and you have to express your feelings. Start off by saying something like: "I know this letter doesn't fix what's broken between us, and maybe it never will. But I want you to know that I care deeply about you, and I always will. That part has never changed. The part that's changed is that I realize how stupid I was to let you go."
Similarly, if he's getting your attention, praise, sex or whatever just because… even with bad behavior, there is no incentive to want to get you back in an official way. There is no reason he would do anything different than he has been doing since what he's been doing so far has worked well.  In addition, giving in to him and giving him everything he wants just makes you look needy and desperate.  He might be thinking, if she is so desperate to have me then maybe no one else wants her… and if no one else wants her… why should I?
So me and my ex have been going out for ten months and about 5 days ago she said she was unhappy about how ive been treating her the last few weeks (no effort etc), i have very important exams coming up that she knew about which i need to revise for and have accidently distnaced myself from her because of them, i asked her why she didnt say anyrhing sooner and she said 'i wanted to see if anything changed' in the following 2 days she broke up with me and shes just changed her profile picture to something not with us in, she lives very far away 250 miles but i go down as often as i can to see her but its hard at the moment due to these exams and my stress, it seems all rushed and like shes serious but i dont think shes had time to rationalise it properly can you help?!
When a girl feels disconnected from her boyfriend due to his lack of emotional availability/overdone 'badboyness', she'll think he isn't interested in her enough for him to be a reliable partner. She'll feel like she can't really 'get close' to him, which is something she needs in a relationship because closeness shows her that he won't just up and leave at some point. Girls do dump guys for this.
Did You Ever Get Back With Your Ex Reddit
my ex and i met 2 years ago. as with most relationships we started off really well, it was intense and passionate and we were really close emotionally and physically. we are gay, in a long distance relationship, we live about 4 hours apart which actually worked well for us. cos he's busy with college and i'm busy with work and we meet about once or twice a month either in his city or in my city.
My boyfriend has been acting distant the past couple weeks. He used to be so in love with me and made me feel so loved. But lately it's been kind of different. We both hVe careers that keep us apart for long periods of time. I never really knew what people meant when they said "they just knew" until I felt it for myself. I am certain this is the man I want to spend the rest of my life with without a question. For Christmas he had bought me a promise ring and yesterday he dumped me.. He said "I think we would be better as good friends." Since he's been distant I was over affectionate in hopes his demeanor would change and he would go back to how he was with me. I'm afraid the past while I've maybe come across as needy or I've been too much and maybe that's what pushed him to this point? I love this man so incredibly much and I know his love for me can't just vanish like that. I guess I'm just extremely confused about why this is happening and I want to do anything I can to get him back. Please, help!

Hi,me and my ex were in a long distance relationship for more than a year .then we suddenly he seemed to be less interested in communicating.he said he started liking a girl there,and i couldn't do much about it. We still keep contact but as he have a very busy career.He told me that things are not the same now snd he does not feel the same love for me and that i am not his kinda girl.
So...there's mounting evidence that Rihanna and Chris Brown are back together. They were recently spotted canoodling at an NYC club, and then showed up together at a Jay-Z concert. Plus, Chris was photographed leaving RiRi's hotel the other night and he released a statement saying that he'd split with his girlfriend because he "didn't want to see her hurt over my friendship with Rihanna." Um...okay.

Quiz Get Ex Back
Make him jealous (optional). This doesn't work for everyone, but if you think that having your ex see you with another guy, or just flirting with a group of guys, will make him want to be around you even more than go for it. This doesn't mean you should get another boyfriend just to make him jealous. Just let him see you flirting, tossing your hair back, or even getting on the dance floor with another guy or two.
How Did You Get Your Ex Back Reddit
So when I hear someone tell me I want my ex back, I always ask them if they are prepared to change or to evolve in positive sense to make their ex want to be with them again. If you are ready to step out of your comfort zone and in certain instances re-visit some of preconceived notions or beliefs that you may hold about you and your ex than anything is possible!
My gf of about 3 years and I have broken up "for good" as of 2-3 weeks ago. We've been off and on for those 3 years, mostly due to (unintended) pressure on my part to advance the relationship. We never officially dated, or really called each other gf/bf, despite what I had felt — which shouldn't be a big deal, but didn't help things either. Those things aside, we were best friends, relying on each other for feedback on our work, talked about and were involved with each other's lives, both of us approaching our mid 30s. We found ourselves in a cycle of being together, since being with a friend is easy, then everything coming to a head, breaking up for a time, and drifting back into each other. But we always made each other laugh, we bonded over big and small things, and ... this break has been very difficult for me. We'd said I love you several times. We were highly compatible sexually. But when it came time to talk about the future, she'd put up walls, if she even talked at all. It was strained. She has issues with her parents' divorce when she was young, and her father was manipulative and untrustworthy. I have my own issues with parents who weren't in love, so there was some common ground in some way. I said I understood where she was coming from and suggested going to therapy together toward the end, but it didn't hold.
Just a heads up as this is an extremely important section. Remember when we talked abut how you are going to implement the no contact rule for about a month (30 days?) Yes, well you are not going to just sit on your butt and twiddle your thumbs during this time. No, you are going to work towards your goal of a new and better relationship by focusing on the one thing you can control, yourself!
Getting back together with the one you love will require you to think outside the box and give serious consideration to what you can do to prove to your ex that you have evolved. If you keep doing the same things that you were doing during your relationship, and if you try to communicate with your ex in the same way; how can you reasonably expect a different outcome?
I was clingy, had low self esteem, needy and jealous. The break up was shocking, he took a week and a half to tell me if he wanted space or if he wanted a break up. He was chatting with an 18 year old. He was telling me he doesn't love me anymore and when he hug me he said he wish he could feel by there is nothing, he withdrew from me emotionally 2 months before we broke up. When I was packing his stuff I found something he wrote that he didn't find me attractive. After the break up I was trying to convince him and did testing terrorism until he said to text him only when it's business related. So did one week no contact and called to talk to him about the outstanding bill I was still upset and sent a text to apologize. He called next day and he was upset and sent a text apologizing. I did 2 weeks no contact and called yesterday since he been telling ppl that I wasn't paying him attention and also thinks I do by love him. So I called and ask if we can meet weekend to talk and he said yes. He still have stuff at my place and he coming to pick some up. Today I went to his work to get my keys from him because he still had my keys. He couldn't look at me but did when he hand me my keys, I was acting happy. He said so whenever I needn't get something from the house inbred to contact you and I replied yes I am paying the rent and so I went and havnt made contact however he said he will come weekend. My ex came over for some of his stuff was amazed how the house looked, I did some rearranging. He said twice that the house looks nice and that I looked happy and then stated that he was probably the one holding me back. He said this about 2 times, the second time he said it I ask why he is saying something like that and he said he said he know perhaps he just feels guilty and so I told him that he wasn't holding me back and then he notice I had a mini burn on my hand and ask me what happened I told him I got burnt from the stove. And so ..
Using Social Media To Get Ex Back
Hi me and my bf broke up 3weeks ago and before the 3weeks at work I ws ignoring him bt he doesn't want me to do that he keeps on sneaking up on me everywhere I am and he keeps on coming to me and kisses me for two weeks the 3week Monday we had sex and he told me he still loves me and kisses me and waiting for me outside the shop to walk together but he's in a relationship with a married woman straight after we broke up bt he keeps on kissing me and stuff but he broke up but I want him back and I know he wants it to but I can see something is not right there becoz it's his mother's friend and she is 10years older than him he feels the same wY As i feel about him anyone who can help me please
However, I have been suffering from undiagnosed mental illness for the past four years, due to a traumatic/abusive relationship I was in previously. I frequently got overemotional, scared of intimacy or potential abandonment or felt that I was undeserving of him, which meant that I often 'sabotaged' myself by pushing him away. My boyfriend really cared for me; my self-hatred and my fear meant that he constantly felt unable to support me and distant from me. A month before our breakup, we were both in a very stressful situation (exams, among other things) and a fight, over him saying something offensive on accident, led to me having a panic attack. Again, I tried to self-sabotage and said I wanted him to leave me which really hurt him. I was so apologetic and couldn't stop blaming myself for his pain, but he was so cold to me. For a month leading up to the break-up, he barely spoke to me and we only saw each other once. We fought a lot, as I constantly tried to apologise or make amends but also got upset/angry that he would ignore me and the problem...
This is eerily similar to the EX2 System, but can yield results. As an actual person that's used the method, I got stunning results after only a week, however, I should have pushed it out another week and it would have been much more effective and could have resulted in us getting back together, rather than meeting up and having sex in my Mustang one last time.
I broke up with my beloved ex due to some problems we had..he always told me he is going to kill himself and after a long period of trying to help him he left for his job at the helllenic navy…then after some time of the problems he had I told him to brake up….and then found someone else after some time,so I could overcome my beloved one….and then,because I wanted to return to ex who loved me a lot and I also did,the new one sent him photos and said that I cheated on him,thing that in NOT true….and he threatened me to be with him otherwise I would have problems…and so,my ex hated me..9 months passed and I still love him and want him back and I don't know how to tell him….he also has told everybody the worst about me and together,the made a clique of hate towards me….I am really sad I don't know what to do…
Be honest about how you feel, within reason. Don't tell her what she might have done wrong in the relationship. Instead, focus on you. Let her know that you've thought a lot about where things went wrong, and show her all the ways in which you've changed. Tell her how you've become more patient, more forgiving, more aware of your own shortcomings, and be sure to back it up with action. If you say you've become more forgiving, be able to show her that you're not as quick to point out other peoples' faults.
This is not the time to get depressed. You won't win your ex-boyfriend back by getting depressed. While you evaluate the whole situation and attempt to find out what went wrong, you dot need to get yourself all moody. Don't lock yourself at home thinking about all the things that went wrong and the things that could go wrong. You will only get depressed and stressed up. Start going out more with friends and enjoy activities that will make you happy and keep you occupied. It is good that you love someone but you should never let your happiness depend on the person.
This is such garbage. Look at what you've written: you must be tremendously happy being single with all your options open, so you can find a guy to get tied down with which will make you tremendously happy. Forget this obsession with 'happiness', it is a magazine-culture poisonous idea. Accept that you will go through misery after a breakup, if you lived them, but that you will heal. Take it from me, many guys cannot stand these 'perfectly happy' women, they can smell a rat a mile off and know it's fake. Guys realise there is pain in life, and that women go through it as much as they do.
Get Your Ex Back Using Social Media
I hope this helped you understand exactly what to do in order to get your ex back. There's one more thing to remember – even when you do get him back it's very difficult to keep him… unless you know how to make him want to be with you and only you forever. You need this secret formula to get your ex back in your arms for good. It will reveal how to get him to see you as "the one" and desperately crave you by his side forever. If you don't read this now you might miss your chance to get him back forever so don't wait: Do You Want Your Ex Back? Use This To Get Them Back…
I just to ask i need my boy friend back he is very nice actully he loves me a lot but i dont know why he left me alone i want him back at any cost cause my life means nothing without him he is my best friend i dont have any friend i had very bad past but he expect me as i am loves me like a baby care like a parent hold me like god he is my everything actully were living near a place but now am far from that place so when i start living in far place i did not get that much to talk that much so our missunderstanding are becoming more and more day by day one he said i m furstred with u and dont want to talk to u i said ok really l will not call you then at night i was very much anger and use abuse word to him that was why he is not talking to me please help me i am stupid mad u can any thing but i want him back i love him very much i really need him please help please
Here is where he gets to see the beautiful woman you are in person. He gets to witness your positive vibe and new and improved look in the flesh. Like the reach out stage, there are no "rules" here. The light and fun vibe you brought to the conversations you've previously had should shine through just as bright. If your positive vibe is derived from genuine positive thoughts and emotions, interacting with him should be easy and effortless.
For years Peter had reacted to Paulette's complaints about him with defensiveness. When he did allow himself to hear information about what he was doing that troubled his wife, he'd get mad at himself.  Listening to her had escalated his agitation and distress instead of leading to learning. Now Peter decided he'd better address her concerns, beginning by writing out a list of all he could recall. "Information is power," he reminded himself to ease the sting of shame and guilt. 
You should perhaps consider the fact that when chasing other women for the first time, we tend to put in a lot more effort than in a relationship that has been ongoing for 20 years. You should think about why she lost the spark for you and whether its something you've stopped doing or efforts you've stopped showing towards her after being together for so long.
"Human experience has not yet devised anything," Peter wrote on an early email, "that can shield us from the pain of a broken love, the pain of feeling thrown out of your own world and out into the cold. Same as being born: I  huddled in a very cosy place that was my natural place to be, then all of a sudden I am ejected into a new and hostile place, one that's not where I  felt at home. And there is nothing the baby can do but scream and cry and feel terrible." 
Get Ex Back Prayer
You'll have to understand that being good friends have nothing to do with the relationship once you get involved with each other and promises to remain good friends should the relationship fail simply holds no value anymore. As for the reason why he broke up with you, it often is due to taking the other party for granted, and growing intolerant to that person over time. This results in one party feeling tired of being in the relationship and simply pushing blame and thinking whatever the other person does is wrong.
Walk away.. No contact (NONE no facebook likes, instagram etc.. no texting nothing, no birthday wishes no holiday wishes etc this ZERO CONTACT I promise if you continue to contact her you have 0 chance of getting back together). Your final statement to her should be… I care about you, I really don't want a relationship unless it is a romantic one. Call me if you change your mind… DONE you NEVER contact her again. She has to contact you ONLY and do not reply if it is wishy washy bullshit.
Relationship Coach Get Ex Back
The first time you meet will bring both of you closer. It is best to meet over coffee or something both of you enjoy. There is no point in talking to him about your relationship at all. Talk about neutral things like his work or things he is going through in his life. Be happy and don't act desperate or depressed. No one wants a needy person. Talking about the relationship might not be the right thing to do since both of you might not be on the same emotional footing.
Yesterday, I asked her how she felt cause it felt like things were up in the air. She told me "I dont think its up in the air. I thought I was clear". The. we got into a fight about it. She said she couldnt just not talk to me anymore and that I meant way too much to her to do that and that she'll stop talking to me since it was confusing. I told her that it doesnt feel like I truly meant the world to her and that I deserved another chance and that we should just talk it out. She replied after work saying "we already talked" and I just told her "Youre right. Take care of yourself" and she said the same back.
A lot of experts employ the so-called "No Contact" phase when it comes to getting your ex back. This is one of the best ways to convey to him or her that you're over the break up. Secondly, as you talked about in this article… rebuilding your image is also very important. Being down and depressed isn't going to help you get your ex back. Re-inventing yourself and your image will!
We dated for over 8 months. Everything seemed like we were going in a good direction. We both introduced each other to family. Which is huge and serious. But one day after a small argument he tells me that we should break up. Out of the blue. Said that he's feelings for me changed that he didn't see us in the future that we should be friends. I think that he has commitment issues since he's never been able to keep a long relationship before me. We always made it a joke and now that joke has me hurting. Last time I talk to him we had a civil conversation where I kinda pleaded to him that we should try some mire that things can work. He said give him time to think and that he'll text me. It's been a week. What's going through his mind? What should I do? Is it over for good? Did he tell me he'll think about it just to be nice? Will he ever come back?
If you feel that he is unable to give you the attention you need, perhaps it would be better to focus on moving on as he may not be right for you. However, if this is a temporary phase and you think that it would get better, then maybe giving both parties a break right now by doing no contact would be good since it allows for some breathing room and for him to focus on what he needs to do right now, while you figure out whether his lack of attention towards you is something you're able to accept.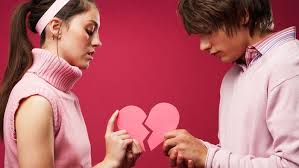 You should perhaps consider the fact that when chasing other women for the first time, we tend to put in a lot more effort than in a relationship that has been ongoing for 20 years. You should think about why she lost the spark for you and whether its something you've stopped doing or efforts you've stopped showing towards her after being together for so long.
How Can I Get Revenge On My Ex Boyfriend