I really need some advice, my ex and I have known each other since childhood. One day last year he started flirting online with me and then we started texting and really hit it off. He lived out of state and I wasn't ready for long distance, but he still kept trying for me. So after months of flirting and falling more and more I decided we can give long distance a try since he comes back to our home town often and I can go visit him. After a few months of that things were good and he actually as able to move back home and we were so perfect for each other. Saw each other all the time and fell more in love, spent time with both our families all the time and every one was happy. Then my life got stressful with work and studying for Med school applications. And he got a new job that was very demanding and took a lot of his time. I noticed things became distant when he didnt have time to see me or even just relax with me, he always had work first and his family is also very demanding and took a lot of his time as well. I was planning on talking to him about the issues but he's not one to be up front and talk things out, he rather tell me "its okay " so i thought there were no issues, when in reality i pushed him to far and kept asking to see him or plan things or complain when he didnt even have energy to talk after work. We had date night once a week and i would see him maybe once or twice on weekends and that was okay with me, but i still made him feel bad about it. One day he had so much work he asked for me to leave him alone for a weekend and that upset me and i ended up calling him one to many times, and he exploded and told me he can't do this any more that he needed his space and to break up, he said he wanted to figure himself out and get his life in order and that he felt bad that he didnt have the time a girl friend like me deserves and that he didnt want to hurt me anymore. I was devastated, this messed up my studying and my life for weeks. We didnt communicate for a week then i ran into him at an event, we talked some but knew it wasn't the right time or location for a chat like this. Then we talked a few days later but everyone was still heated, he said he didnt have the answers i needed and he doesn't know what the future holds and that he's sorry he had to do this to me and hopes we can be friends later that we just need space now. Yet he says he cares about me and still has feelings for me. Im so confused, and probably asked to soon if he can see himself with me again, since he did the same exact thing to his last girlfriend for the same reasons and took her back. He tells me he doesn't know what our future will be more then friends or not and doesn't want to give me false hope…. If he worked on his own issues and i worked on mine could we get back together in a few months? he keeps saying i did nothing wrong and its all him and his own issues, but i know i was needy and acted ways I'm not proud of. I was just so scared to lose him i ended up pushing him away. I just want to know how to get him back or make him realize if we just talk about our issues instead of running from them maybe things would be smoother when were both on the same page. I really love him and deep down know he still cares for me and loves me. Im just so scared to say the wrong things now and push him away even more. He is having a major surgery soon and i care so much, but don't want to make him think I'm needy. Could he really have his own personal issues? or did he just use that excuse to let me down easy? He tells me there is no one else but i don't want him to move on without me during this space period if we don't talk about things. Please help I'm a lost soul, this is my first heart break and after over a year of talking and almost 9 months dating i just can't see why he would leave me so suddenly with out answering any questions. Is there any way to get him back? I try to contatct him as little as i can so he has space but its hard and we are still friends on social media even though he deleted all signs of our relationship together. i just worry so much that i lost my best friend and will never have him back in my life as even a friends. When we do talk i ramble and talk in circles and i know thats pushing him away more so I'm trying to stop. I just over think everything and always questioned everything and i guess it showed I'm insecure when i really have bad anxiety over a lot of things. he was always so supportive and calming and then he just left me over one fight, our first fight….I just want to talk about all i have thought about since he left me and how i hope to fix things so we can grow together. what should i do!? sorry for the long post I'm just a very confused heart broken girl who lost the love of my life, at 25! thanks for the help
Many relationships go through a loss of attraction after being together for some time. You have to figure out and comprehend the reasoning behind this loss of attraction, and whether there are ways you can go about turning it around to re-ignite the flame he once had for you. 30 days should be enough considering that the relationship didn't end on a terrible note.
I am DR. EDIALE +2349066749709, from NIGERIA I'm one of the powerful spiritualist that offer both African and White witchcraft Spiritual spell as well as its removal. Contact me today for solution to the following: Making money with animals blood, Low sperm count, Hepatitis B, High blood pressure, Financial problems, Traveling issue, helping of students, political issues, Purification and Spirituality, promotion in your place of work, getting a new job with better pay, getting your ex back, winning court case, making your husband or wife yours forever, if you always have bad dreams, if you want women/men to run after you, If you want the fruit of the womb a child, if you want to be rich, if you want to tie your husband/wife to be yours forever, If you want to stop your Divorce, Marriage Spell, Miracle Spell, Beauty/ win a beauty pageant Spell, PROPHECY CHARM, Attraction Spell, Remove Sickness Spell, ELECTION WINNING SPELL, SUCCESS IN EXAMS SPELL, Charm to get who to love , Charm to make your business grow. Call I don't why is so difficult for you to follow the manager instructions enable you received the money. Call him now today +2349066749709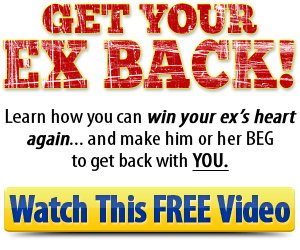 How long does it take for him to contact you. Me and my Ex of four ex broke up three weeks ago bc of constant fighting even though we both admitted we still loved each other and one week after the fight he starts hanging out and dating this troll. i contacted once to be a psycho path and then after I apologized and I told him I was happy for him and I hope he gets to be happy.
Getting Ex-Offenders Back Into Work
I have to admit I have been doing all this ever since the last time u email me, not only you but my closest friends told me the same thing and I still didn't listen until yesterday I had a conversation with two people I trust the most and remember what he said and did and decided that that was it. Sadly I still see him at work but I will listen and follow everyone's advice. Finally!! ????????
Hi me and my boyfriend of 9 months just broke up. It was an out of the blue break up that left me confused and shocked. Everything seemed good to me we had only gotten into one disagreement the whole time we were together. But our relationship was hard. He worked the graveyard shift so we only got to see each other on the weekend. During the week our schedules were opposite. When I worked he slept and vis versa. So we would try to communicate as much as we could right before the other one would go to work. He met my family enjoyed time with. Literally was hanging out with them the weekend before and out of the blue one night he told me we should break up. That he felt like he couldn't be the boyfriend I needed and that he felt we hit a Plateau. That he felt that he should be feeling a certain way by now but wasn't. I.e. his longest relationship was 8 months before me and he's 36. I miss him and want him back I don't understand why this happened out of no where. National Get Your Ex Back Day
My name is Alli and I was with my boyfriend for about 4 years. He broke up with me almost 2 weeks ago because he found out I had been using his debit card to get my nails, buy clothes and also pay for my car. I never stole his card though. He would always give it to me on the weekends to go to the grocery store and buy booze if we were having people over. He makes a lot more money they I do so he never had an issue with it. He also gave me his PIN and trusted me. I honestly did not spend a lot but once he found out he kicked me out. At first I was so sad and still am but I now know what i did was beyond awful and a breach of trust. He did the right thing and I dont know if I will ever be able to forgive myself. He told me that he cares and loves me but If i truly care for him I will give him space and he will reach out when ready. I have no contacted him since then. I want to everyday but I know if I do then I am showing him I do not care about how he feels. He told his parents we are broken up but did not tell them what I did. I am very close with them by the way. He still has all of our pics up on social media and so do I and his parents. I was too ashamed to tell him I was falling behind on my car and embarrassed and thought he wouldn't want to be with me if he found out. I want to pay him back but he says its not about the money it is the trust. His good friend told me after a month to take him to dinner and show him everything I have accomplished (saving money and working on myself). He has handled this entire thing so classy because he could have told everyone what I did or told me to never reach out to him or that we are done forever but he didn't. I know you dont know me or him or us but I want to know what you think. We have never had any huge fights like this before or broken up. We are happy and have so much chemistry together. We both cried when I had to get my stuff and move back into my dads. I know it was very tough for him. Hes such a genuine, good guy that I dont want to lose him or his family. I hope what I did can be forgiven. Any insight or advice would be greatly appreciated. I have already been following the no contact rule. Just want to know how to win him back and show him I have changed because I really have been working on myself.
It seems that he is emotionally immature at this stage and is acting upon his emotions at that point which has caused him to switch between the two of you over and over. The fact that both parties have been readily available for him whenever he feels like this only serves to strengthen his thought that he is able to come back whenever he wants to. I would suggest actually limiting all contact with him and and properly going through no contact this time around so that the 'idea' that he isn't always going to get his way may hit him and that he starts to think clearer on who he actually has feelings for. How To Get Ex Boyfriend Back By Ignoring Him
Hi, I need some major help. I am 46 and found the woman of my dreams. Our relationship was great, but all of the sudden out of the blue she said that "she loves me, but is not in love with me". I knew this was not the case by her actions, she was very loving, intimate, and by how she looked at me. that was on a Tuesday. I kept in contact with her for a couple days and found out that she was not in the same place I was in the relationship. She said that she felt nervous and rushed into the relationship and was not ready to take it to the next step. On Thursday, she broke it off with me and said she needed time to to think. Well, I was stupid and kept sending her messages and trying to talk to her because it was just such a shock to me, I was having a very hard time understanding. On Saturday, she blocked all my accounts and said she would contact me "If and when she was ready". I have NO CLUE what to do now. Obviously there will not be any other contact unless she initiates it. I know I have to do the no contact now, but is it too late? Is there anything I can do to fix this? She gave me a whole 48 hours after the breakup to calm down and understand and give her the space she needs. PLEASE HELP!!
I myself have recently stopped being friends with an ex. I was no longer single, and had moved on, but held onto the hope he would want me miraculously again one day. That day may or may not happen, but life must go on. I cut off friendship with him despite his protests. I told him our significant others would be jealous and left it at that. A year has passed now and I have not heard from my ex. And yes, he's moved on, but it still hurts, because I used to really want him. I bumped into him last week and he told me he was seriously living with a new gf now. So ya, he's definitely moved on. And I told him I was happy for him, but deep inside, I'm not. If you want a a guy back, it's always going to be messy emotionally. All I do now is just look positively on life and realize I have to appreciate my current boyfriend, which I do. But ya, the pain doesn't really go away when I think of my ex.
Continuing contact with her right now may only hurt you further, especially when she's at the stage of being unsure and you're still hurting. Beginning no contact right now seems like a good idea as you've mentioned and as to whether you should wait, that's a decision you have to make. I think you'll be able to get a clearer idea of what path to take once you're more emotionally stable again and hurting less.
My bf broke with me on the 25/11/2017. he said that "The light of our relationship is dying" then we broke up. we dated before but he dumped me first then he actually fell in love with me, then broke with me after one month (he broke up with me right after my birthday which it's on the 24th of November) we haven't texted each other for about four months, but he's still following me on apps. i really, REALLY love him. i also so hurt myself a lot during that time. i don't know how to get him back. I'm crazy about him. We also made a promise a long time ago about getting married. We always talked about having children and what to name them. i just don't know why he walked away from me
Hello.. I know you get many messages and this is probably a long shot to get an answer but I would try... I'm currently starting the phase of no contact after a really bad break up, I made a bad decision and ended up betraying her trust and lied to her badly, I regretted as you have no Idea and I really love her and would do anything in the world to get her back and make it up for my decision.. She broke up with me..
There could be a variety of reasons for her hot and cold behavior, and its hard to speculate what it might be. I would suggest continuing to text her but try to liven up the conversation topics whenever possible, and back away whenever she becomes cold so as to not end up overthinking and confronting her about it. Give her some room to ease back into this a step at a time, and try not to build up your expectations right now or get emotional if she doesn't respond the way you want her to.
So my ex boyfriend and I were together for a year and 4 months. Honestly he was obsessed and so was I but i became too comfortable. He was my world and I never thought he would leave me. He would always chase after me and showering me with love and it made me the happiest person alive. One day he got tired of fighting with me and he dumped. told me he didnt want me anymore. I looked like a fool, i begged i cried i ran after him but he just walked away with his head up. it was so painfully. he blocked me on everything so i dont have contact but if i text him he will usually unblock to read my messages. it hurts so bad and as messed up as it is i still want him. I want him back so badly it kills.
HI Kim…thanks for stopping by. As I talk about in my ebook, Ex Boyfriend Recovery Pro, this whole focus on No Contact is just about getting him back, but its also very much about doing things for yourself in a realistic and pragmatic way so if it doesn't work out, then you path into the future can (and will) be fulfilling. Be careful about reading too much into what guys say during and after a breakup. He may very well not know his feelings that well. He might think he does, but time has a way of telling us the truth about our relationships. To optimize your chances, take a look at some of the ebooks I have written which you can find on my website Menu/products link. Let me know how things go for you Kim!
Black Magic To Get Ex Back