It doesn't really matter how it happens. Maybe he'll reach out to you. Maybe you will initiate contact with him. Whichever it is, the key thing at this stage is to keep things casual. And this should be easy for you. You've already detoxed from the drama of the relationship, you're working out, hanging out with friends, have probably been on a date or two, and are involved in new hobbies. Essentially,  your life doesn't revolve around him or a relationship anymore. You've done the mental and emotional work to be fine with the outcome either way and there is no pressure.

My ex broke up with me saying that he just lost himself in the relationship. For the first eight months that we knew each other, I was not ready to dated to a very bad relationship before him, so he continued to pursue me and try to prove that he was different. He was the perfect boyfriend for the almost three years that we were together, and he was also the one who really wanted a commitment and future. We had our entire lives together planned out from the wedding to traveling to kids. We ended up spending all of our time together and not doing anything else with anybody else. Needless to say we smothered each other to the point where we were arguing over stupid things. We had classes together for another month after our breakup which was very hard for me. Initially he was very nice to me and would be willing to talk with me about the breakup any time I was upset. He told me that he just didn't want to be in a relationship for maybe years to come because he really needed to focus on finding himself. By the end of our relationship, I think we had both lost ourselves, and I do feel like the breakup was necessary in order for us both to get our own identities back. He was very depressed at the end of our relationship, and it was during that last month that things started to fall apart. He started seeing a therapist as well. However, after a few weeks he jumped into something with somebody else (His status still said single) and changed his Facebook profile picture to a picture of the two of them together. He started being very mean to me over text and made it clear that he was very happy. People are saying that he wants a reaction out of me. So, I stopped contacting him. It's been maybe two weeks, but I blocked him on social media because it was too hard for me to see those things and I didn't want to make myself crazy. His whole family are still friends with me on Facebook. Everybody seems to think he will be back eventually, but that I need to focus on myself in the meantime. I was wondering if you think blocking him would ruin our chances of getting back together. I'm also afraid that he will be afraid to give things another chance because he'll be afraid we will fall into old habits. I want him to see that I'm making positive changes and learning from this, but I don't know how. I'm afraid that by avoiding his problems things are only getting worse for him. I need advice please!!!
hi,my girlfriend of 5 years broke up with me about 2 weeks ago..we had a very close/ steady and intimate relationship. we are staying quite far from each onther but we have manage to keep our relationship on track. she is a very active person and was selected to participate in a choir. They went to another city for 3 weeks and during that time we had an argument and someone saw the crack and got close to her. She just send me an sms saying we over and that she moved on with her life..I re aly love my girlfriend and i did everythng wrong on getting her back..besides the distance between us, i cannot handle this situation...please help me on getting my girlfriend back. Besides being boyfriend and girlfriend, we were friends.We shared everythng and i mean everthing.She was the first person i call in the morning and the last one when we go to bed at night.
Sometime it happens when cutting off all connection with him is just not possible for example if you both work together or you take same classes or on the vacation trip with your mutual friends. In this situation don't get angry and never try to avoid him. If you get angry then your ex boyfriend may feel you can't able to remove him from your heart and you wanted to get him back. On other hand, if you completely avoid him then he may feel you are immature and can't able to live without him.
How To Get My Ex Boyfriend Back When He's Ignoring Me
You are going to have to dig a bit deeper than the usual clichés in order to feel confident about how to get back with your ex. You are basically setting the stage or the foundation for the entire process; it is fundamental to make sure that you will be able to convey to your ex that you now understand how they feel, and that you are prepared to evolve in order not to commit the same mistakes! That's key in figuring out the answer to the question you've been asking yourself: how to make my ex want me back!
Hi there. My boyfriend of two and a half years just broke up with me a week ago. He currently just left for college and since I'm one year younger I'm still home. We had been planning to stay together throughout college and there have been many talks about our goals for the future. We never fought, but always communicated. We were a real pure relationship and everyone around us could see we were meant to be. All the sudden he gets drunk at a party one night and breaks up with me over a phone call. I know your probably thinking it's because we wants his freedom in college and doesnt want to be tied down, but he isn't that kind of guy. He specifically told me that he has been depressed this pass week and doesn't think that his life will be happier or better without me, but he "has to do this." My bestfriend also told me he told her he won't fall in love again until he's 25. The reason why he claims to be doing this is because long distance is too hard for him if we dont have a future together. But, he has always seen a future and admitted that he is pushing me away right now. My bestfriend (who is also his best friend) thinks that he thinks he is saving me from eventual heartbreak in the future. I don't know how to get him to realize he's not thinking clearly, especially because he only thought about breaking up with me one day before he actually did it and said "he couldn't do it unless he was drunk." He also told me he loved me 45 minutes before he broke up with me and said how he couldn't wait for me to visit and how all his friends were going to love me. So honestly I think he is just getting scared about the future because he tends to do that. He has texted me to make sure I was okay and still wants to be in my life. How do I make him realize I'm the one again because up until the day he broke up with me he believed it? I dont know what to do.
So, my ex boyfriend had a friend who killed himself just about 3 weeks ago. It hit my boyfriend really hard and he started to change. He got quieter and quieter and soon wasn't even the person I had been dating for a year. I finally asked him if he even wanted to be with me, and he replied "Its not that I don't want to be with you, I just feel empty". He ended the relationship saying he needs to figure out how to fix himself and fill the hole he has inside him, but he wants to do that alone. I really do not know what to do at this point. He messaged me twice. Once was asking how I was doing, and the other was him telling me I was welcome to see the cats if i ever wanted to (we owned cats together) so I guess I want to know if this advise you have given in this article is going to work. Because I honestly think he is really confused and doesn't know what he feels. I would appreciate any advise!
Thankfully, you have reached to the right place. This is because techniques and knowledge you will get from this website will not only help you in understanding how to get your ex boyfriend back but also help you in creating strong relationship. This website contains more than just simple strategies. I am 100% sure you never know the strategies that is mentioned in this website.
I've been with my ex for a few happy months, and during which, we were not officially a couple ( though everyone around us assumed we were), because he also had a long-distance relationship that's been going on for a year. He mentioned that they were also 'just dating' as she's not his girlfriend, and I allowed it to happen then, hoping he would choose me.
Long distance relationship, We dead-loved each other for one year and then I broke up. She left immediately and I missed her for two weeks and texted back. Three months I didnt care, She kept texting and called. slowly she came up with this breakup thing. All of a sudden she declared breakup and I couldnt digest it. I begged her for 2 weeks. Will she get back? How long should I wait?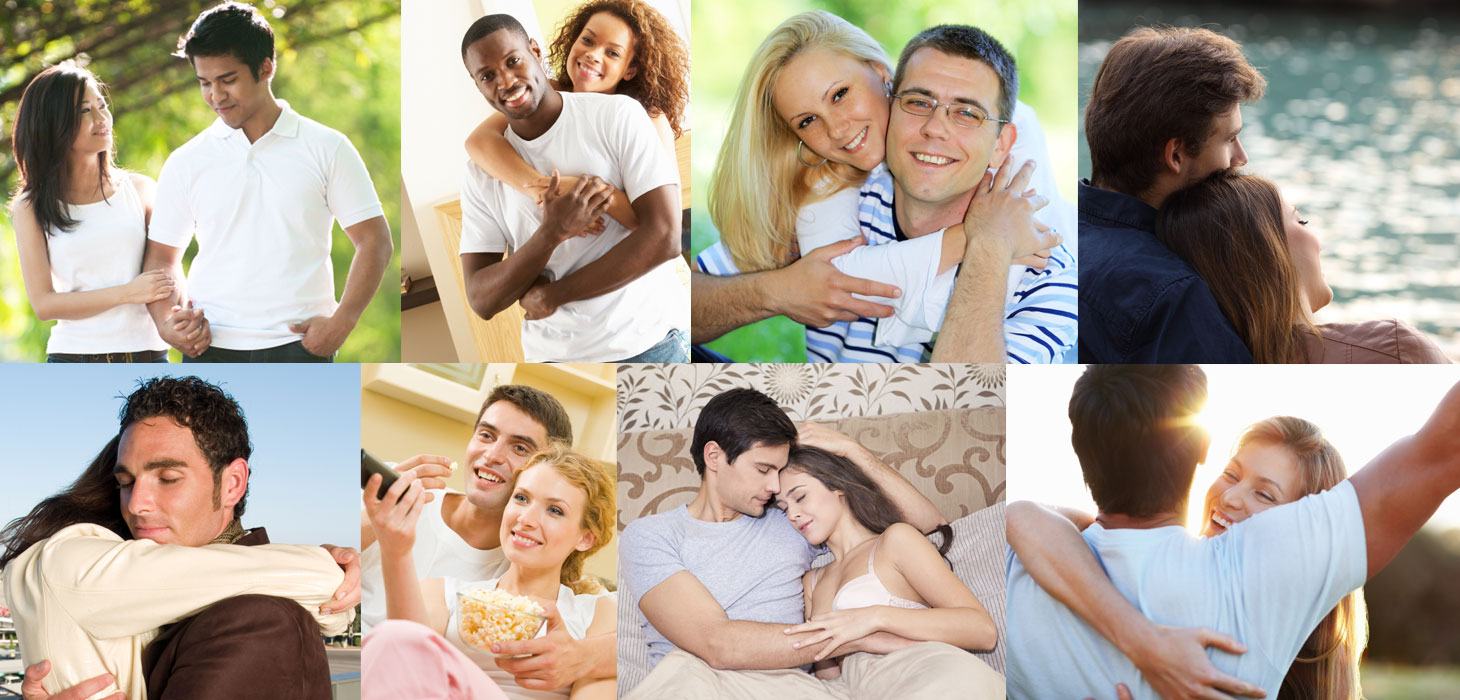 I know you feel hurt and you probably feel worthless right now because feel like your ex doesn't want you. You are eager to feel loved and hopefully 'My ex will know that I'm in another relationship and my ex will feel jealous, and will beg to come back.' STOP. That's not self-love. That's called my-ex-is-still-the-center-of-my-universe. Everything you do is because you want to get your ex back. But actually, everything you do from now on, should be focused on yourself. 
Be honest about how you feel, within reason. Don't tell her what she might have done wrong in the relationship. Instead, focus on you. Let her know that you've thought a lot about where things went wrong, and show her all the ways in which you've changed. Tell her how you've become more patient, more forgiving, more aware of your own shortcomings, and be sure to back it up with action. If you say you've become more forgiving, be able to show her that you're not as quick to point out other peoples' faults.
I accept that the break-up was the best decision as it served as the revelation I needed to get therapy. I have finally been diagnosed and am receiving help for my mental illness. I love him, genuinely, and I want to start a new, healthy relationship with him but he was so angry and hurt when I last spoke to him, and I'm afraid that he won't respond to me if I reach out after 'no contact' or allow me to show him my progress... It kills me that I've hurt him so badly, he means so much to me and has done so much to help me.
How To Get Your Ex Jealous And Want You Back
Unfortunately Thomas, you don't seem like you're in the right place emotionally and mentally yet to be trying to win her back at this point. She still has a foothold over your emotions right now and until you're able to free yourself from it, you'll never win her back the right way. As much as it may suck to see her with someone else right now, it's something you have to accept and understand that there isn't much you can do about it, until you are able to free your emotions up and not let what she does affect you. Otherwise, you'll end up getting frustrated at times and behaving either out of jealousy or insecurities which pushes her further away and causes her to lose respect for you as a man, and potentially even seek out other guys in the process.

What does it mean when….. I said I want things over as I don't think he's in right place for a relationship (and he agreed) and I explained I wasn't happy that things weren't progressing, not enough respect etc…..he came back asking if I'd met someone and if I change my mind to talk to him again; I replied that I am opening myself up to dating again as there's no real commitment with us; and that I think things would need to be different for me to explore more with him (as I don't want casual or to be a texting buddy)….he then said in a midnight text 'me too, about your honesty' (which confuses me?) and I haven't heard from him for over a week…and then not long after he accepted my long outstanding Facebook friend request (with friends/photos not accessible)……I don't know what to read from that? And I've not contacted further.
My girlfriend of 7 years broke up with me recently. I found your website and read most of it and the links to the other pages. It seems to fit my situation pretty close. I like it! Yes, i want to get her back! She is fantastic! She's had several relationships before me, I had one before her. I thought i was a smart enough and a giving enough BF, I know now I wasn't. She started complaining about things 5 years ago, but she stuck around. She wasn't happy she said, miserable. I argued with her frequently, because I thought I was smarter. She had trust issues with me, that I never fully understood. I gave her endless love and affection as I defined them over the years, even as she was pulling away hoping that would help and it did I suppose since she stuck it out. We had LOTS OF FUN times...I suppose those 2 things are what kept us going. I never took it serious enough though, I know now...and did realize this over the years but other circumstances distracted me all the time. I wasn't wise enough to know better and did little to improve that during the entire relationship. I love her, very much ! I think she loves me..has never said she doesn't. We both have recognized and I believe, still do, a core connection to each other. A true love. She just couldn't take anymore BS I finally realized, she warned me several times it would come and after angry texts from her asking to be left alone, loving to smartass texts back from me (because I thought I knew everything) and emails from me, trying to explain what was right and wrong(because I thought I knew everything)....I finally took seriously she wanted to be left alone. I texted her a very sincere apology and have left her alone. Within her angry texts, were many 'open doors' I felt, still offering something if I would DO something or make an EFFORT. (Wish I would have saw your site sooner) I couldn't see past my emotions and didn't take those offers. Stupidity and lack of relationship experience I feel. Anyway, I like what your website is suggesting, it seems to fit so I'm going to DO something with it and make the EFFORT now. I hope its the DO and EFFORT she wanted. I am worried too as she is VERY SMART and relationship savy she will realize my plan, think it is too orchestrated and vanish forever. This is assuming she'll communicate with me. Thanks in advance if it works!
Wow that was a lot huh? I mean, we haven't even started contacting our exes yet have we? Well, right now is when we begin that step. Are you excited? Alright, there is a lot of debate about this step. Every expert (myself included) seems to have a different opinion on the method you should use for contacting an ex. Some recommend writing a get your boyfriend back letter, some say you should give them a call and some even say you should text. So, what is the best method?
Seriously though, if you see any book, product or article that guarantees that it can get you your ex back 100% of the time you should stop and realize that you are probably about to look at something that was made up just to get you to buy it or read it. Ironically, a lot of the stuff out there that makes these ridiculous claims offer no value and leave you feeling taken advantage of.
My ex broke up with me 8 months ago. The reason he broke up with me was because he said I was immature and I didn't take him seriously. So when he broke up with me we didn't talk until and like 4 days later I found out he was dating his ex again. So we completely stop talking to each other until one day my parents and I went to his house (my parents and his parents get along very well). He was acting so nice to my parents but he didn't say a word until I got a message from him and he was apologizing about everything he did and of course I forgave him. So that day we were talking again and when we were talking out of no where he hugged me and that made me get a lot of flash backs of us together. After the hug he kissed me so we kissed and then I asked him what we were and he said whatever I wanted and I said we can try this again if you want. After I left his house we were still talking and I decided to ask him about his ex. He told him he still had feelings for her and I asked why he was with me and he told me because I reminded him of when he and the girl started dating supposedly I was being like her. I got really mad and we broke again. But we still talked cause we ended up being friends. One time when we were talking he told me that he regrets breaking up with me. But the next day he didn't talk to me again. We lasted for a very long time without talking but I noticed that every time he and the girl broke up he will talk to me. So I got tired of that and didn't talk to him no more. I decided I needed to move on but it took me along time since I still have really strong feelings for and even when I got a boyfriend I still had feelings for him. Barely this passed Saturday I saw him again. It was so awkward my mom noticed that he was really nervous when he saw me and that he was looking at me. I wanted to cry so bad because I remembered all our dates and every single time we said i love you's. And I thought I was over him but I'm still not I still love him with all my heart. What can I do to get back with my ex???
My boyfriend of 2 years broke up with me 2 weeks ago. When we started dating we were both so happy. But last summer my father got diagnosed with cancer and I had a hard time dealing. He died this spring. I was more angry than sad for his loss, cut ties with my friends, got insecure. My boyfriend was very supportive. But I relied only on him to make me happy, complained that he did not show enough affection (even though he did more than enough, I was just afraid of losing him). Which ended in us having a big fight 3 months ago. We made up the next day, promising to work it out. So I started to get back in touch with friends, improve my mental health, plan dates for us. Then he went on a long-planned 3-week trip. We didn't text much during the trip and when he came back that didn't change. He didn't even want to meet until days after he came back. He brought me presents from his trip - then broke up with me. He said he had thought a lot and he felt like I needed more affection than he could give. He seemed genuinely sad and torn. I texted him days later, saying I was ashamed of my behaviour in the past, that I had already changed so much while he was gone. He answered that he had been happy with me too, but could not share his feelings with me and did not see a future for us anymore. But he would like to be friends, as we enjoyed each others company. So again I texted, that I was sorry his decision seemed best for him. That I knew I was egoistical im the past but had done everything I could to make him feel safe with me. He did not answer and I did not text again.
So me and my ex were together two years ago (long distance) we broke up & (we have children together also) we spoke on getting back tougher but his job took him overseas for about a year so fast forward things were seeming like err been on the right track .. we spoke on vacations, plans & etc … than after a weekend together he says he really thought about it but he don't think we will work out because we are two different people … he never said he wasn't in love with me but that he is vegan i'm Not & that he wants to move to a different t state in a year or two & I want to wait 3-4 (don't want to move with no job lined up) and that he wants someone who on the same page as him (we haven't had in depth conversations since before he left & he doesn't realize that I now want to move sooner than later… we have kids so I know the NC rule might be hard but they have their own phones and was just like if we need to speak I can do it through them or is that unfair … my friends say it seems like he is scared of breaking up again
MY EX and i broke up a week ago. I want him back. I believe we were good together. But we work together, any advice on how to deal with that? He explained why. He cared about me alot and didn't want to risk hurting me because ehe was going through something. That he needed to be alone. I told him I was willing to be there and wait for him that wasn't a good reason to end things. He said no I shouldn't we went back and forth. At some point we broke up. But I said I'm waiting for him for a while. We were both crying. He told me if I'm still around and he was better we could try again. I just feel my heart is missing a piece
Hi, my ex broke up with me a while ago. We went full no contact for about 8 weeks and then he finally texted me to catch up. We talked for about a month, hooked up a couple times, and he was treating/talking to me as if we were a couple. I want to get back together. So I've told him I still have feelings for him and eventually want to get back together. I know he still has feelings for me but he says he doesn't know what he wants (We're also doing long distance so this is a big reason of why he doesn't know). I told him a week ago I can't be just friends anymore so I went into no contact again. Was this the right move? I want him to realize he does want to get back together and be more that friends. Should I have just stayed friends and waited? Or was it smart to go no contact again!!
Using Law Of Attraction To Get Ex Back Pdf
I broke up with my ex about six months ago after a five month relationship. it was very intense and he was completely in love with me. However i wasn't ready for such a serious relationship so I broke up with him. i tried to be friends with him but he started acting a little needy so i cut off contact with him. over the past few months i've realized that i am ready for a relationship with him because i really did love him and he never did anything to hurt me i just wasn't ready at the time. I texted him the other day asking to be friends and later that day, my friend told me he was seeing someone. I want to respect the relationship but also want him to know that i am willing to wait for him and in the meantime i'll do things that make me happy. Is this a good idea? I feel like she is a rebound. he told me i was the love of his life and that he never felt a connection with anyone else like he did with me so i find it hard to believe that he is serious about the girl he started dating shortly after our breakup. Nonetheless if he is i will back off but i also feel like what we had isn't over yet.
We've been together for 20 years she moved in with me the first time we got together and have lived an an amazing life together, traveling the world having two beautiful boys we are not married, have a big house in the city but things have started to unravel and her feelings for me have diminished she says things like she loves me but she's not in love with me, my commitment to her is unrelenting I'm attractive and have no issues with picking up other women but she is a MORALISTIC FOUNDATION FOR ME.
Or you can say something like: "You may not like it, but most of what I do now, I do it for you. You've made a better person. I understand what it means to care for someone now that I've been with you. I want to share that with you again, this time better. Because I can't deny that I still have feelings for you. I'd be lying to myself and lying to the world."
He said he started contacted her when he and I started to talked about marriage which is last year. He said he is not ready to get married, so that is his excuse to suddenly betray me? He is 27 yrs old and I am 30 yrs old. All this while I never force him to get married with me. we have been together for 5 years for god sake I never force him to propose me. So he said he don't know how to decide because he love both!!. Hello!! i have been with him for 5 years through bad and happy times, and he only with her I think 1 year or less than 1 year before me. He said he felt guilty he just leave the girl because of her status. then what about me? so I have been waiting for 2 months for him to decide. He once said to me he is not ready to get married but in his heart I am the one he want to be married to. Bullsh*t. I tried no contact but then i reach him out after two weeks. I've been pleading, crying, begging you name it. now i think about it i feel ashamed. This is coming from a guy that once said that he is a loyal person. F*cktard!. I even asked him what is actually our current status but he said he didn't want to talk about that yet. so I respect him i give him space. But then during my last begging session with him when he deleted his social media that full with our happy moments, we got into a fight and misunderstanding and he accidentally said that he feel suffocated with me. Because he misunderstand what i meant during that begging session. I suddenly feel fed up and mad and all my sadness that time turn into this anger. I then said we are officially over ( i never said this before, i really determined when i said this). he then realized that he misunderstand and accidentally said he feel suffocated with me. so he try to apologize but just like that no effort just word. saying he apologize and cannot do anything if i want to end the relationshi*. maybe he thought i will be running back to him in a couple weeks. NO NO NO NOT THIS TIME. its been 5 days since i put a stop on this. This time is real! I will never reach to him first. I will never wish him on his birthday. My absence and silent is my gift to him. i feel like during those last 2 months he put me on the hook. he don't want to let me go but he didn't decide also which one he want.
Hello! So I've given her (and myself) a bit short of a month of space/no contact after a dreadful first week of the "desperation phase" as I call it. And now, I've tried messaging her again and thankfully she still replies. But I think my mistake is that I brought up what went wrong (it was never perfectly clear why we broke up) after a few days of casual conversation (in which she talks coldly towards me, btw). She also clearly stated she doesn't like talking to me anymore AND she hates me now. What do I do?
Start hanging out with him a bit. Start making your relationship a bit more friendly. Move on from the casual hello to a short conversation, and then even stick around and chat with him for ten or even twenty minutes. Make sure you always say goodbye first, though, and don't make him linger longer than he wants to. This will make him even more sad to see you go. Then, wait for him to ask you to grab a coffee, or be bold and ask him for a drink.
Spend time with good friends. One of the best ways to source yourself is to put yourself in the company of good friends. Good friends remind you of who you really are. They can give you a new perspective on things and can generally be fun to be around. Good friends serve as one of the best distractions as opposed to eating a bucket of ice cream and watching Netflix all alone because they can help to build you up in the meantime and leave you more empowered, stronger, and more in touch with who you are. It might be worth it to define who good friends are. Good friends are friends that help you choose the most useful and empowering interpretation of your situation. They don't look to blame or help you wallow in self-pity. They have compassion for you, yet believe that you are inherently fine. They remind you of how fun you are and how much life itself has to offer. Spending time with people like this will feed your soul. During this time take advantage of everything these wonderful people in your life have to offer. Plan a trip. See that show you all always wanted to see. Do all the things that make you feel alive and do it in good company.
Deal lauren. I am a fan of mars and venus books and i have all the collection. I also recommended the books to my friends. But i still need your advice , my bf broke up with me 4 months ago. he felt overwhelmed, asked space and said he has nothing to say other than he needs to be alone. Since than i tried everything includinf suggesting to be friends and told him im over the break up and want my friend back. We work together, we were close friends for 6 months and we dated for 4 months. So after the friendship speech, he panicked and ended the conversation by saying lets keep it simple and move on. So i decided to start a true limited contact ( since i hv to work with him daily), since than he called once for work purpose (i think) but didnt answer him, he asked once how i was doing ( i replied im gd only) he tried a few jokes, and we met at a friends wedding so he invited me to dance with our other friends but i declined. I am commited to NC. He also invited me for a coffee at the work coffee shop and touched my hand once. My reactions were simple and didnt show attention or neediness. Than suddenly he went distant again and start ignoring me all over again. Im completly lost. I thought he starts to get closer!!!Please advice. Thank you ...
Hi so me and my gf of 6 months recently broke up about 3wks ago. We lived close together for the first week of us dating, but then she had to go back hom this summer to do some classes at another college. We stayed super connected and the spark was still there. We FaceTimed and/or texted everyday so we could keep us w/each other. We watched shows and movies together, and we even saw each other physically in between for a little a couple of times. Everything was fantastic and i feel we were on the same page. We were both vulnerable, open and honest with each other. When she came back home to her dorms, I stayed over the night and we did it for the first time. It wasn't perfect, and I probably wasn't prepared myself but I was willing to talk the day after since I was comfortable enough with her. After that day she seemed distant and rarely texted me. When I confronted her about it, she finally opened up and said she's been having connection/emotional issues and she doesn't know if it's something that she needs to work on herself for awhile. We met up for coffee a few days later and after we finished talking about some stuff, she brought up just being friends and I stupidly agreed because I figured that's what she wanted since she had been acting that way. She already had my hoodie and stuff in her bag and gave it to me...which hurt bc she planned that. She still looks at my Snapchat story's and my instagram daily. I still really like this girl. I know I need to work on being less jumpy and anxious when shit hits the fan. What should I do?
Best Advice To Get Your Ex Boyfriend Back
Hello. I broke up two weeks ago with my boyfriend after 5 years. we were living together so its much harder since he left the house. Its my fault, he doesnt trust me know but we also had a few communication problems and he is aware of these as he told me but he doesnt want to give another chance. I dont know what to do, i really want to show him that we must give it another try since we know our mistakes and we had a beautiful relationship all this time we were having fun, trips all the time, i know my mistakes know that i can think clear, i dont want to end up without give it a try. What should i do?:/
One of the most devastating mistakes you can make is trying to force it to work with a guy who is wrong with you. I've seen people spend years of their life trying to shove a square peg into a round hole. Everyone in their life tells them to just move on and let him go but they can't. Why? Because they don't have clarity or any objectivity because they are still sucked into the emotional whirlpool and have yet to break themselves free.
hi natasha! i'm glad i found this blog! i just broke up with my ex last night, he decided to leave me bc i often threatened him if he messed up n hurt me. he said a lot of bad things about me last night and i threatened him back and we agreed to made a silly and stupid agreement, that he will do EVERYTHING that i ask from him till the end of this year then i promised i'm the one who will dumb him and he agreed with that (because i threatened him of course). and if he mess up he will add 1 more month for me to stay with him. i feel confused now, i want to get back with him bc to be honest i was the one who always overreacted but at the same time i don't think he wants me anymore, he really hates me. what should i do?? i decided not to contact him for the next few weeks but seriously i have no idea what should i do next.. ps: we are in a long distance relationship and before we broke up, he still listened to me when i told him to get home early from his friend's place. he hates me but at the same time he always do what i say to him even if i didn't threaten him. also his friends told him to leave me. please help me i need some advices from you! thanks a lot natasha!! xoxo
Be honest about how you feel, within reason. Don't tell her what she might have done wrong in the relationship. Instead, focus on you. Let her know that you've thought a lot about where things went wrong, and show her all the ways in which you've changed. Tell her how you've become more patient, more forgiving, more aware of your own shortcomings, and be sure to back it up with action. If you say you've become more forgiving, be able to show her that you're not as quick to point out other peoples' faults.
2. It forces your ex to face their decision. Awkwardly sticking around, trying to use blunt force emotion and fit pitching, even if you think you are "calmly discussing things," only makes your ex want out of the relationship more AND doesn't allow him/her to truly face the consequences of what they think they want. You simply put them on the defensive as they continue to have you present instead of absent.
my ex and I had been together for 3 years(last year of highschool to third year of college-different cities).I broke things of two months ago because we would get intimate rarely the last two month,and when I asked him why,he replyed that we both gained weight and he can't see me as sexually as he used to, but he still didn't want to break up and wanted to work things out,but I was too emotional to think about it then. For the next month after the breakup he still said he wanted me. We saw each other about two weeks ago, and he started being a bit weird... he said he still loves me but doesn't want to be in a relationship with anyone, but we can still have sex, or that he is sure that if we took our clothes right then and there we would have sex,or asking me how would i feel if he told me togive him a hug... I told him I still love him and I am not iterested in him being just someone I talk to and occationally have sex with,and if sex was what I wanted,I can find it anywhere I want. Then he started being friendly for a bit,then giving me the cold shoulder the next day. I looked sad and a bit clingy,but didn't beg or acted needy. I recently learned from common a friend that he told her "if she doesn't want me once,I don't want her a hundred times" when she asked how are things between us. To this day we still keep in touch and are on very friendly terms (we used to be very good friends for years before we became lovers) and he usually reaches out,although I'm trying to take some disdance and don't always reply him. I still want after all these things to be with him,and it's not that I just miss him,or the idea of being in a relationship. I miss him for who he is. I really can't understand if it is just a phase or he really doesn't want me. I am willing to try work things out (but not changing my body or myself just to fit his standards as I would never demand that of him) if I see interest from his part,but his behaviour confuses me. what should I do? He is also coming back to our hometown for three days,and asked me to go out for drinks at a place we both used to work and I said ok... I am not sure if it was the right thing to do,or if he will friendzone me if I go out with him for drinks on friendly terms... I don't know what to do...
Español: recuperar a tu ex novio, Português: Reconquistar o seu Ex Namorado, Français: récupérer son ex petit‐ami, Italiano: Riconquistare un Ex, Deutsch: Den Exfreund zurückbekommen, Русский: вернуть бывшего парня, 中文: 让你的前男友回来, Čeština: Jak získat zpět svého bývalého přítele, Bahasa Indonesia: Mendapatkan Kembali Mantan Pacar Anda, Nederlands: Je ex vriendje weer terugkrijgen, العربية: استعادة حبيبك السابق, हिन्दी: अपने एक्स बॉयफ़्रेंड को वापस पाएँ, ไทย: กลับไปคืนดีกับแฟนหนุ่มคนเก่าของคุณ, Tiếng Việt: Khiến bạn trai cũ quay lại với bạn, 한국어: 헤어진 남자친구, 다시 잡는 법
I have been wondering how to make him love me again, realise he made a mistake and give a second chance. It is even harder as he is in another country. Plus, I really don't think the NC rule would work on him, because I have been the one who asks question in our relationship, who kept the conversation going when we lived apart for a few weeks. I believe if i implement it now, it will just give him the opportunity to move on, to forget me, because he has a lot going on otherwise (studies, friends, handball, parties…). Did i also ruin my chances by begging for it so much?
My ex started slowly reaching out to me after 3 months no contact. Maybe a message once every couple weeks. I played it cool & did everything I should do. The texts increased in frequency over the course of a month to the point where it was an everyday thing and they were going from casual texts to him implying he missed certain things about us. I did very well keeping my cool and maintaining a flirty fun persona while still having my own life and not eagerly texting back. At this point, I got a random feeling to check to see if he was online dating and when I looked I found that he had just signed up for a dating site. Instinct kicked in and instead of taking the time to assess about what it could mean and respond appropriately, I reacted. I texted him I miss him and lost all control. Ever since than he still initiates contact sometimes but only through Snapchat and it's very informal or sometimes he won't answer me and leaves me hanging. He never speaks of any memories or flirts anymore and now I am the one doing it. Everything flipped and I don't know what to do. I was so close to getting him to hang out and see me. I feel like he's no longer interested and since he is online dating I feel I have lost my chance. I really regret letting my panick ruin what could have been a reconciliation. It was stupid and careless. Idk what to do from here.
Note also that therapy is virtually always more potent if the couple goes together for some of the sessions. Paulette, after initial reluctance, decided to schedule sessions with Peter's therapist as well.  They sometimes saw the therapist separately, and sometimes together which helped them to recognize and rectify the problematic patterns in their prior interactions.  When both partners participate in a process of growth, the odds zoom up that the outcome will be positive for both of them.   

What To Say To Get Ex Back



im doing the same thing you'll do now your not alone i know it hurts but that what u should do, let him lose you and thinks hes a failure dont allow him to think he can play with your feelings, your not his toy if he cant decide what he wants then leave him to grom up and make decisions in life, hes immature and you did the right thing your so smart of going no contact and standing on what you want bravo, now do not let him take advantage and decide what he wants do what you want, you want him as a bf he didnt respect that he wants friends you dont so bye to him and lifes always comes around believe me one day he'll come begging to have you back.
Luckily, the period of no contact will give you the time to put in place practices and structures to help you drop your stories and see things in a more positive light. Journaling, meditating, and yoga also helps. Maybe it sounds a little too new-age for you, but intense emotional experiences can send your thoughts into overdrive, so it's really important to try and find a stillness within and learn to quiet your mind, or at least slow it down a bit.
I was being sad in the past few days and would like him to re-visit the ground rules of the break for both of us to make the most out of it instead of treating it as an essential breakup. So I texted him 12msgs within 3days. Finally he replied:" it's not OK to keep texting me. Stop texting me." I asked him back:" when will me talk again? I would like to re-visit the ground rules of the break." He replied:" stop texting me." I haven't texted him ever since. It's hard to hold on. I don't mind waiting for him until 10/27 when he is done with his exam. The thing is we haven't set up to be meeting up and talk about it. I checked on line last night. The exam seems hard and only has 15% passing rate. He was stressed out at study/work when he was me.
If you have, forget the remainder of this Step and proceed on to the program I made that describes what you (in this specific situation) need to do next. Why? Because 3 or more, "yeses" at this point make it abundantly clear to me that here we have a Category A situation. Most breakups in which the girl ended it, are this. Don't panic, I made this website for this situation more than any other. You are in the right place.
THIS IS A SERIOUS PROBLEM WHICH WE ALL GET THROUGH IN OUR LIFE TIMES I SAW THIS WOMAN ON FACEBOOK WHO HELPED ME GET MY HUSBAND AFTER HE HAD ABANDONED US AND THE KIDS . SHES KIND AND SHES SUCH A GREAT LISTENER SHE ASKED FEW QUESTIONS AND PROMISED AND TOLD ME NOT TO WORRY AND WE WORKING N THE MATTER MY HUSBAND NOW TALKS TO ME BUT STILL NOT ALLOWED TO STAY WITH ME UNTIL THE SECOND SPELL OF MARRIAGE IS DONE .IM HAPPIER NOW .+27613391778 HER NUMBER
My ex(27f) and I (31M) had avery intense but short relationship (3 months, even though we liked each other for longer than that). At the time of the breakup she started having a lot on her plate, studying something new, working on a project and starting work practices all at the same time, and then it was me, being afraid of losing her and showing it sometimes, I was making her stressed in a time where she needed space and support and ended up breaking up with me. I got into an emotional mess and during the break up day I tried everything, text, mails...She got fed up and blocked me.

So...there's mounting evidence that Rihanna and Chris Brown are back together. They were recently spotted canoodling at an NYC club, and then showed up together at a Jay-Z concert. Plus, Chris was photographed leaving RiRi's hotel the other night and he released a statement saying that he'd split with his girlfriend because he "didn't want to see her hurt over my friendship with Rihanna." Um...okay.
My ex had consistently chased me for 6 years throughout the whole of school and after, we were always really close friends and i was always too afraid to progress further incase that friendship got ruined. Even in his one other long term relationship he admitted to still always wanting to be with me and even throughout the good times with his ex he still imagined doing those things with me instead. Then after going through a hard time with a previous ex myself and having him support me we began to get close again and eventually ended up starting a relationship. And while at first i was slightly unsure about it, it quickly became clear it was the best decision i'd ever made, he was so madly in love with me and for the first time i felt so confident that someone felt like the luckiest person alive to be with me. He absolutely adored me and treated me like a queen. 2 and a half years later, and only just coming back off a wonderful week long holiday together with his family.. out of the blue, it's over. Seeming in a bit of a bad mood one day i asked him if he was okay or if i'd done something and got the 'we need to talk' text. My stomach immediately dropped and i felt sick, but didn't want to jump to conclusions and assume the worst. He came over that evening and told me he thought things had changed and that for weeks he'd had this feeling of that 'sometimes' he just wants to be my friend. Sometimes?! Even though that morning he'd commented on how it was our anniversary and 2 days previously we had even been on a date night where he'd complained because i had red lipstick on meaning he couldn't kiss me and asked me to sit next to him in the bar instead of opposite him so he could put his arm around me, not really 'i just want to be your friend behaviour' right?
Most girls are attracted to the alpha male for deep biological reasons: They believe he can provide for them better, protect them better, and give her biologically fit children. Even if you don't think that alpha males are your ex's type, subtle changes might work on her: pump out your chest a bit, make an effort to work out your arms and thighs, and project strength.

Getting My Ex Back Using The Secret
Recently, Indonesia's island of Sulawesi was hit by a tsunami following a series of devastating earthquakes, affecting more than 1.5 million people. Our partner, Direct Relief, is working hard to supply Indonesia with much needed medical aid and supplies in response. If you click below to let us know you read this article, wikiHow will donate to Direct Relief on your behalf to support the relief effort for Indonesia.
In an effort to resuscitate an already dysfunctional relationship, women will frequently make the fatal error of bluffing. Your girlfriend will repeatedly threaten to break up with you in order to scare you into changing (for the record I wholeheartedly disagree with this method, but that discussion is for another article), hoping you will prove your love by doing anything to make her happy. It never works, and you rarely take her threats seriously. So you break up.
After no contact, my ex and I have spoken here and there for a couple weeks (mostly initiated by me) and we finally hung out for the first time the other day when I texted him asking to. He seemed nervous at first but we had a good time and he was reminiscing on our past times a lot, also heavily flirting. I was only a little flirty and didn't bring up the relationship. He also suggested future times we should hang out several times, and we were having fun. After I left he texted me thanking me for hanging out with him, saying how sexy and awesome I am. He stopped responding but we exchanged a few snaps. The next day I called him intending to ask to get lunch but he didn't respond and texted me 20 mins later saying he was working. We had a brief conversation that he initiated and I haven't talked to him since. Am I overthinking or did I totally scare him off by calling the next day? Should I wait for him to contact me?
If you have ever heard the old saying that if you love someone set them free, you will probably know that there is a lot of truth to it. Most men love to divide and conquer. With that being said, don't make it too easy for him to come back. However, before you get to this stage, you need to first build interest on his part in wanting to get back together with you.
It would be a good idea to fact find a bit more about her current situation (from mutual friends, etc), such as whether she may be seeing anyone, if she's going through a rough time, or anything that may be a reason for her hot/cold attitude towards you. There's also a chance that she is facing internal conflict between meeting you and getting reminded of both good and bad times from the past.
Ive recently gotten out of a 2 and a half year realationship and it has torn me to shreds. It drove me crazy cause he didnt give me a reason as to why he left other then he "lost the spark" when he didnt see me and that he "needs to find himself". It drove me mad because he left me four days after spending an amazing weekend with me and 2 days after asking me to go on a trip with him. Knowing him im afraid that even if there is a chance, which i feel deeply in my heart that there must be that hes going to be too stuborn to allow himself to want me. Hes ignoring me when i try to contact for my stuff back. Hes not the type of person to go out and meet someone to have coffee or do anything ever, he wont message me and im afraid that if i leave for a month i wont get my stuff back and i wont be able to get him to see me. We had something so specail that changed the both of us, i feel that he too must still love me as much as i love him considering the way things were before he left. I cant and dont want to wait forever to get ny stuff back, and when i get my stuff that will be my only chance of seeing him. I dont know what to do, and i dont know how i could ever get him to message me and have a conversation even after giving him space. Hes so stuborn and so am i, but ive given into everything. I just really dont know what to do when everything throughout the day makes me think of him and i can no longer sleep at night while he has a new job and is doing perfectly fine ignoring me and everything.
My name is Christina and I'm only 18 years old. I like anime, which is how my boyfriend Paul and I started dating – we went to school together and one day exchanged DVD's of anime we both liked. Then we began to go to anime festivals and gatherings together, watch movies at his house or my dorm room. He was the first man for me, although I was not the first for him. He had more experience and something to compare our relationship with. I was a good girl, who didn't think much about men before I met Paul. All I really thought about was anime.
However, before we hit the ground running I feel it is important to mention a few things. The game plan outlined above is not set in stone. Every single relationship is unique and may require unique steps that I haven't outlined. Knowing what to do can sometimes depend on your gut. So, if your gut is telling you that a particular tactic I have outlined won't work for you I would definitely trust it. The main takeaway here is that you are going to have to get creative and sometimes even skip entire skips depending on how fast you are moving.
Let your ex see you having a great time without him. After enough time has passed and you feel that you both got some perspective, you should start giving your ex the opportunity to see you having a great time. Starting going to the parties where he goes, or run into him with a friend at his favorite coffee shop or bar. Don't be too obvious about it, but let him see you with your other friends and remember how much fun it is to hang out with you.
If you have, forget the remainder of this Step and proceed on to the program I made that describes what you (in this specific situation) need to do next. Why? Because 3 or more, "yeses" at this point make it abundantly clear to me that here we have a Category A situation. Most breakups in which the girl ended it, are this. Don't panic, I made this website for this situation more than any other. You are in the right place.
It's probably due to the fact that you were together with him for 4 years, which explains why he feels confused about things, but would constantly get back together with the new person. He still shares the love towards you that exists after going through many experiences together throughout the relationship, but has lost the spark for you, which is why he keeps jumping back to the more 'exciting' choice. You're probably going to have to distance yourself and make him realize it on his own and decide which is more important to him.
So me and my ex were together two years ago (long distance) we broke up & (we have children together also) we spoke on getting back tougher but his job took him overseas for about a year so fast forward things were seeming like err been on the right track .. we spoke on vacations, plans & etc … than after a weekend together he says he really thought about it but he don't think we will work out because we are two different people … he never said he wasn't in love with me but that he is vegan i'm Not & that he wants to move to a different t state in a year or two & I want to wait 3-4 (don't want to move with no job lined up) and that he wants someone who on the same page as him (we haven't had in depth conversations since before he left & he doesn't realize that I now want to move sooner than later… we have kids so I know the NC rule might be hard but they have their own phones and was just like if we need to speak I can do it through them or is that unfair … my friends say it seems like he is scared of breaking up again
Hi Lauren, this couldn't have come at a more perfect time for me. My boyfriend of 7 years, broke up with me a week ago. I have read most of the Mars Venus books and am currently reading Mars and Venus: Starting Over. I'm not ready to give up on the relationship, he is my everything. He claims, he's afraid of commitment and that I can't make him happy for the rest of his life, but also claimed I'm perfect and don't need to change at all. Gave me the "it's not you, it's me" thing. I still have hope that if I give him his space he will change his mind and I'm not to the point where I can think about him not changing his mind, that is too hard. I have broken down and texted him a few times and told him how I was feeling. I stopped talking to him over the weekend and on day 4, I woke up to a text from him. It wasn't anything about us, just a video of a silly dog. I guess I'm just trying to figure out if he still cares? Is it just the friendship he misses? He claims I'm still his best friend. I can't be friends with him, I'm still in love with him. I know every situation is different and you ultimately can't tell he what he is thinking, but I guess do you think if I give him his space, he might come back? ...
We've come full circle; at this point I can also tell you that if you've done everything possible to get back with your ex, if you've followed our advice diligently, if you've worked with a relationship expert and the one you love still isn't willing to make any compromises or sacrifices to also accommodate you and to make things work; then perhaps you should consider moving on and research how to get over a breakup because he or she probably wasn't right for you.
Top Ways To Get Your Ex Girlfriend Back
Hi Lauren, I've been wrestling with this with family and friends and thought maybe someone else online could help.Here's my situation. I have known my fiance for over a year, we met online and have visited each other many times. I've flown over to ireland three to four times for weeks at a time and she had visited the US for six weeks to try it out in february and for the fiance visa for six weeks in July-Sept. We would talk everyday for four to five hours a night while we were apart. She is very close to her family and loves her country. She believes Ireland is the best thing since refried beans. My plan was for her to Move to the US and we could live there while she could visit ireland for two to three months every year with the future kids for summer and christmas and then we'd move to ireland for good when I retired since I'm the bread winner and my specified job is in america (I'm a petroleum Engineer). However she back peddled and said she doesn't think what we had is strong enough to leave her family. So she came up with a five year plan. When she moved to the US for five years then we have to move back to ireland and find work there. I really loved her to i agreed to the promise. Well while she was over in the US for the fiance visa she started getting really homesick. A week or so before the wedding she said she realized why she had doubts about the marriage and that was that she loved me but wasn't "in love with me" and that I should treat her more like a lover instead of a friend. But to not worry about it and we can work on it. The next night she popped the question. "If i wanted to go back to ireland in a year will you go with me?" I said no. "what about after five years to raise our kids?" I sighed and just said no. She called off the wedding and cried alot. I should have said something other than no. Like, yes that's our plan. Or we'll do what's best for our fam...
So he moved out of my flat but he left the majority of his stuff here at my apartment. I went on a trip and I asked him to take his stuff from my place for good, he had 7 days for that. When I arrived home, nothing happened, his stuff were still here. During my holiday I didn't contact him, when he messaged me, I didn't respond him. When I was traveling home he messaged me like "we need to talk." I didn't know what could happened, so I replied with a simple "about what?" when he told me he didn't have the emotional strength to take his stuff and he also was worried about me that if something terrible happened to me or what? So I replied to his messages focusing on the context like "I'm gonna pack your stuff alone" and then he asked me if I need help with it, I answered him with a simple "no". So did I violated the "no contact rule" here? Can we consider all this as "emergency"? and also do you think I made "one of the biggest mistakes" by being too cold or rude? Please help me, I don't want to drive him away, I don't know what to do. :(
When any man cheats it doesn't mean he finds someone prettier than you instead it means he found interest and admiration from new girl that you once showed to him. Your boyfriend wants to get admired for what he currently is and also he wants to get respect from you. It doesn't mean you disrespect him instead it means you failed to show him respect that he wants from you.
Then I tried to write him and tell him we need to get back together. But it was too late. I met him and he said he was sitting with a girl friend which he didnt talk to since our last breakup. He said our relationship was a total disaster, that it cant work. That he tried everything he could and swore that if the last time we cant make it go so thats it. He told me hes not going to come back with me and he is really happy by himself. Then he said that he doesnt love me, that he thought he did but he was wrong. Hes not even going to come to Ozzy Osborne concert with me and didnt want to give me my ticket.
"Human experience has not yet devised anything," Peter wrote on an early email, "that can shield us from the pain of a broken love, the pain of feeling thrown out of your own world and out into the cold. Same as being born: I  huddled in a very cosy place that was my natural place to be, then all of a sudden I am ejected into a new and hostile place, one that's not where I  felt at home. And there is nothing the baby can do but scream and cry and feel terrible." 
WOW I don't "KNOW" you…But I really like you! ?You are HILARIOUS and REAL and it's clear that you've truly been "there" before by the things that you say. It's like your taking these feelings and thoughts straight from MY mind and typing them out. I LOVE what you stand for (and what you don't stand for). Well my question is in the last paragraph from what's above, when you say something like : after getting your ex back he will eventually SHOW you (if we took your advice about showing we're not putting up with the bs) that the break-up was a good thing.- Are you saying you feel they'll still be the same way they were BEFORE the breakup (a f*cktard?) or they will possibly have changed for the better due to us setting those "what's not acceptable" boundaries? And do you always feel that they would ONLY want you back due to a wanting to be in control thing not ever because they actually love you? Just wondering
I'm just so confused because there was absolutely no sign that anything had changed. If anything i thought we seemed happier than ever. He text me a few times after the relationship ended 3 weeks ago but since our last conversation there has been zero contact for about 13 days now. And i don't know how to deal with what's happened so suddenly or to even try make sense of it. How can we have such a huge history and such a loving relationship then him just seem so cold and be able to cut me off so easy? No body that knows him or us as a couple can believe it. Any advice or thoughts would be hugely appreciated and how should i go about trying to reconcile with him. Thank you xxx
This is when I felt like I really met Mary. I wasn't angry, I wasn't jealous, and I wasn't distracted—I had a clear mind, and I loved her. She was the kind of girl I'd always call back, and always take out for dates, and always hold hands with. She's the kind of girl I never want to be away from. I'd seen what life looked like without Mary (cue damp Jimmy Stewart shouting "Mahhhhrrrrrryyyyy, don't you remember me Mary?" in It's a Wonderful Life), and I had a new appreciation for her. I loved the person she had turned into: She had built a life for herself in New York and was the person I know she always wanted to be—she grew her bangs out, too, which I guess is a big thing for women?
I have been wondering how to make him love me again, realise he made a mistake and give a second chance. It is even harder as he is in another country. Plus, I really don't think the NC rule would work on him, because I have been the one who asks question in our relationship, who kept the conversation going when we lived apart for a few weeks. I believe if i implement it now, it will just give him the opportunity to move on, to forget me, because he has a lot going on otherwise (studies, friends, handball, parties…). Did i also ruin my chances by begging for it so much?
Get Ex Back Jealous
Hi, I had been dating a guy for 2.5 years, he's a Muslim and I'm a Christian,during this time he was completely in love with me and he has done a lottttt of things to keep me happy and to show how much he loves me... because he was never like this and I could feel it and even his family and friends had told me that he has never been soooo serious before for any girl and I myself felt his love for me then... and I had amazing connections with his family and even most of his relatives side knew me.. though we used to fight a lot we always managed to get back and love each other more.. but the few days before the breakup we had been fighting and that is when he went to his cousins place far from where we live .. he stayed at his ex's place who is his cousin and he had dated her for 2 years before me ... and he suddenly started getting feelings for her and they were so strong that he went and told her mom that he wants to get married to her and even kissed her and stuff ... but then after he came back from there he has ditched her a million times already by kissing me and getting physical with me and even after that girl knew this she accepted him like twice .. and when there were problems in their relationship ( now it's almost 2 months since we broke up and since he's got into a relation with her ) he used to come to me asking if I will or will not give him another chance and that he loves me .. this has happened twice and both the times I used to agree and then we used to get physical ...I have come out of my country that means we don't meet and he doesn't even talk ( I have broken 4 rules which are mentioned above because I hadn't read the article before) so now my ex says he doesn't want me at all and he doesn't love me...and again their marriage is fixed like they say they'll get married after 5 years once he has achieved something in life ..both of us are 20 and his present girlfriend is 18...in this situation where families are involved and where he claims to love her soooo much will is till be able to get him back? Please help ... is it still possible ?
My ex and I broke up a few days ago because he said with him working and not being able to see me as much that he couldn't show me the respect he wanted but he still has stong feelings for me. We agreed to wait about 3-4 weeks to see how his work schedule is going and if it'll be good for us to get back together. But I'm still confused on what to do in that time.
Hi Chris – My boyfriend (well now ex boyfriend) of 2 years just broke up with me a week ago. He is 33, I am 25. We met on the mountain, ski coaching to be exact. He does it full time (Tuesdays – Sundays) while I only do it part time along with my full time job (November – April, 7 days a week). A co-worker of ours set us up. We had been coaching with each other for a couple of years by that point and she could just see that we were perfect for each other. I was a little hesitant at first, I had never dated someone who what that much older than me. But when I was with him, it never seemed weird or like we were at a different point in our lives. The first year was bliss, we were not living with each other at that point so we were constantly looking forward to seeing each other. There was excitement.
So I have done no contact for almost two weeks as my ex was all over my phone, texting and calling me and because we have a child together I give in as he did suggest he want to see his son then I went to his house and everything was so hot and sweet then he start ignore me again and all disrespecting me. I wonder what could have cause that. I was the one who ended our relationship because he wasn't showing me love and he was dies pectin me and going parties on a regular basis and no couple times with us but all I wanted was for him to start act right. We weren't living together for 4years
Problems start appearing when you feel your relationship is going smoothly and you stop wearing those cute mini-dresses that you used to wear or stop laughing on his jokes. When couple gets together for the first time they both make lots of efforts to make their partner happy but as time goes this interest fade away and man starts feeling caught in the relationship.
You'll have to consider the fact that he might have gotten bored of the relationship or experienced a loss of attraction towards you, resulting in his current actions. If he has not broken up officially with you yet, but you know he is most likely seeing someone else, you might want to consider ending things or having a talk rather than disrespecting yourself and holding on for the sake of it. Once you treat yourself any less than you deserve, other people will do the same to you, and it's not the way you fix things.
Be honest about how you feel, within reason. Don't tell her what she might have done wrong in the relationship. Instead, focus on you. Let her know that you've thought a lot about where things went wrong, and show her all the ways in which you've changed. Tell her how you've become more patient, more forgiving, more aware of your own shortcomings, and be sure to back it up with action. If you say you've become more forgiving, be able to show her that you're not as quick to point out other peoples' faults.
Right now is your time.  While your instincts are to obsess over your ex boyfriend and run through your mind over and over again as to what you did wrong, you have to stop thinking this way.  So what I want you to do is start writing down your vision of the future and what you want.  Don't think so much about what happened in the past, but focus on what you are going to do to start healing.
How To Get Revenge On An Ex Boyfriend