My girlfriend of 7 years broke up with me recently. I found your website and read most of it and the links to the other pages. It seems to fit my situation pretty close. I like it! Yes, i want to get her back! She is fantastic! She's had several relationships before me, I had one before her. I thought i was a smart enough and a giving enough BF, I know now I wasn't. She started complaining about things 5 years ago, but she stuck around. She wasn't happy she said, miserable. I argued with her frequently, because I thought I was smarter. She had trust issues with me, that I never fully understood. I gave her endless love and affection as I defined them over the years, even as she was pulling away hoping that would help and it did I suppose since she stuck it out. We had LOTS OF FUN times...I suppose those 2 things are what kept us going. I never took it serious enough though, I know now...and did realize this over the years but other circumstances distracted me all the time. I wasn't wise enough to know better and did little to improve that during the entire relationship. I love her, very much ! I think she loves me..has never said she doesn't. We both have recognized and I believe, still do, a core connection to each other. A true love. She just couldn't take anymore BS I finally realized, she warned me several times it would come and after angry texts from her asking to be left alone, loving to smartass texts back from me (because I thought I knew everything) and emails from me, trying to explain what was right and wrong(because I thought I knew everything)....I finally took seriously she wanted to be left alone. I texted her a very sincere apology and have left her alone. Within her angry texts, were many 'open doors' I felt, still offering something if I would DO something or make an EFFORT. (Wish I would have saw your site sooner) I couldn't see past my emotions and didn't take those offers. Stupidity and lack of relationship experience I feel. Anyway, I like what your website is suggesting, it seems to fit so I'm going to DO something with it and make the EFFORT now. I hope its the DO and EFFORT she wanted. I am worried too as she is VERY SMART and relationship savy she will realize my plan, think it is too orchestrated and vanish forever. This is assuming she'll communicate with me. Thanks in advance if it works!
I broke up with my beloved ex due to some problems we had..he always told me he is going to kill himself and after a long period of trying to help him he left for his job at the helllenic navy…then after some time of the problems he had I told him to brake up….and then found someone else after some time,so I could overcome my beloved one….and then,because I wanted to return to ex who loved me a lot and I also did,the new one sent him photos and said that I cheated on him,thing that in NOT true….and he threatened me to be with him otherwise I would have problems…and so,my ex hated me..9 months passed and I still love him and want him back and I don't know how to tell him….he also has told everybody the worst about me and together,the made a clique of hate towards me….I am really sad I don't know what to do…
I recently dated someone who seemed to love and accept me more than anyone ever had before. He was unbelievably caring and always looked after me. He was almost over the top in his affection and seemed to wanna get serious very fast. He continued being very affectionate for the entire relationship but I noticed in the last few weeks he was making less and less time for me and started having occasional cranky moments where he seemed judgemental or said he felt pushed into things.

If you feel that he is unable to give you the attention you need, perhaps it would be better to focus on moving on as he may not be right for you. However, if this is a temporary phase and you think that it would get better, then maybe giving both parties a break right now by doing no contact would be good since it allows for some breathing room and for him to focus on what he needs to do right now, while you figure out whether his lack of attention towards you is something you're able to accept.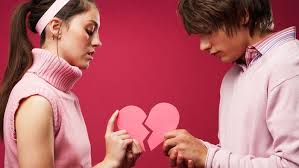 I broke up with my ex about six months ago after a five month relationship. it was very intense and he was completely in love with me. However i wasn't ready for such a serious relationship so I broke up with him. i tried to be friends with him but he started acting a little needy so i cut off contact with him. over the past few months i've realized that i am ready for a relationship with him because i really did love him and he never did anything to hurt me i just wasn't ready at the time. I texted him the other day asking to be friends and later that day, my friend told me he was seeing someone. I want to respect the relationship but also want him to know that i am willing to wait for him and in the meantime i'll do things that make me happy. Is this a good idea? I feel like she is a rebound. he told me i was the love of his life and that he never felt a connection with anyone else like he did with me so i find it hard to believe that he is serious about the girl he started dating shortly after our breakup. Nonetheless if he is i will back off but i also feel like what we had isn't over yet.
Followed all the no contact advice and the texting advice. With the help of some friends things have been going extremely well over the past week, lots of heart to heart conversations about what went wrong and how we could've done it better/differently. Things were also moving very quickly. Too quickly. We hung out every day this past week, had friends meeting eachother, and were kissing at the end of our talks.
According to research, the number one cause of the breakup of romantic relationships is failure to communicate. If your relationship was otherwise happy, this problem can often be fixed by setting clear expectations and openly discussing frustrations before things explode in a big fight. Other issues can be harder to overcome, like infidelity or jealousy; but with work and counseling, even these types of issues are possible to work through.
That being said, and long story short, my temper got the better of me when I started feeling neglected... again. I'm not proud of this, I am ashamed. I acted the same way I would act before. I was so certain I had left that part go during no contact. I know the whole point of no contact period is to work on myself and I did! I swear. Apparently it wasn't enough? I'm not sure. But after being affectionate, cuddling, sex, the openness of sharing everything, to all of a sudden seeing her so distant again, I guess I just panicked. She was as she was when we were about to break up. NO EXCUSES. I fucked up, plain and simple.
Sometimes you need to get people jealous to make them desire you again. Start seeing other people and show your ex-boyfriend that you are having a lot of fun. But do not overdo it, or he will think that you have settled for someone already and he will give up on having you back. You can even upload some images that will make him green with envy on social media.
How about women just be themselves and if the guy starts withdrawing, then he's lame and doesn't want a real person anyway. It's not my problem that he can't deal with someone who is an actual feeling, thinking, bleeding human being. I'm so sick of this type of dating advice, that women always have to be the ones to adjust themselves to appease someone else's weird tepid behavior. That we have to be the ones to "work" on ourselves t in order to land some dud dude who's half interested. I'm over it. How To Get Your Ex Boyfriend To Unblock You
In this guide we initially take a look on some primary reasons about why your relationship comes to an end. It is like solving jig-saw puzzle in the dark without knowing these reasons. Then we move forward and take a look on how you can prepare yourself to regain the attraction that you lost and finally I reveal step by step plan that will help you in getting you ex back by using your phone that is lying in your pocket or somewhere in the corner of the table.
Ok sorry about how long this is going to be. So my ex and I were together for about 3 months and while that may be short it was great and we were both very happy. Unfortunately she started stressing because she was afraid of committing to a relationship. I also started stressing because she has lots of guy friends and she was hanging out with one a lot but now i know theres nothing between them. So after I started noticing that she was distancing herself so after a month of her distancing herself I asked what was going on and I asked for better communication. Then she said that we should just be friends and I was upset by this. A lot lol. So first week or 2 I was really upset and she could tell. After that I did NC for 2 weeks. After that I texted her a bit and got a very positive response, but after I realized I really wasn't ready to talk to her again so I did NC a week later for a month. During that NC she tried to talk 3 times and at the end of the month her best friend texted me and told me that she was really upset that I wasn't talking to her. So later that day my ex contacted me and said she was really upset and she missed me. So after that we started talking again and it was great for the next 2 months but eventually I started stressing because I over think all the time. She asked what was wrong and I broke and told her I really missed us being together and I understood that she probably didn't feel the same. After that I realized I hadn't really changed in the past few months so I did NC again this time for 2 months and I read your articles. She only contacted me once to say happy birthday but that's not important. After NC i did the elephant in the room and we are now talking again every day for hours. She regularly makes physical contact (playfully) and she really likes talking and hanging out with me. I'm just confused and I need help. I don't know what to do. I know she still really cares about me but she probably doesn't feel ready for a relationship still. What do I do now? Thanks and sorry for making this so long
My ex ended this 1st April (nearly a month ago). I begged. After day 1 he wanted to talk. After a week he never wanted to see me again. I did NC for 4 days until my sister told him to message me (I got sexually assaulted and needed emotional support). He messaged me. He seemed off. We spoke every day. Well I went one day (a couple of times) not replying. I found out I was pregnant. I told him. He was good about it. He told me to get rid of it. I got scared. Basically I messaged him saying I can't. We argued about me needing him and he said he doesn't know what to do. Yesterday I said I'm bored of feeling hated. I need my friend back. He said he doesn't hate me. I went on about feeling hated and being scared of the abortion. I asked if he could see me. He YELLED at me. I ignored him (which is what he wanted me to do all month he even said I went crazy) but 10 minutes later he messaged me back calmer and with this solution: He said I could see him (in Germany) if I get the abortion and it'll be the last time we ever see each other and we can have a proper goodbye. I went on saying I want to see him before. It ended up him saying he did hate me. I killed the guy I dated (because I said I missed what he used to be like). I messaged him yesterday and he said I can go and see him after the abortion. I asked if he still had access to my Facebook account he said no. I said I hope he is well. Also he told someone that he couldn't stand me earlier today. Should I initiate NC properly now? Is there any hope? Why would he start off saying he didn't hate me and now does? Why would he double message after I ignored him when he yelled? I'm so confused please help me.
Your main goal in this section is to just open up communication. Remember though, you want to be in control at all times. That means that YOU have to be the one to end the conversation. To make matters more complicated you can't get into a full blown conversation with him yet. This is simply a small baby step that you are using to test the waters and gauge where you are at.
Hello. My ex boyfriend broke up with me about 2 months ago after cheating on me and immediately started dating someone else. Initially I was needy and crying and sad. However I applied no contact and after about a month, he contacted me and told me he missed me. We are in the same class and see each other everyday. I went back to no contact and he had to cracking the no contact 3 times before we finally sat to have a decent discussion. We had a long talk and he got relieved of his guilt while I got closure for doors he left open etc. I am now at the process of reconnecting with him and it's really confusing. I'm scared and I don't know if I'm on the wrong or right path or on both simultaneously. We talk more now and he's really cool with hanging out with me when there's time. In fact he told me that even his current girlfriend can't stop him from interacting with me. We've had sex about 4 times and I've never acted needy or said nonsense about his new girl... In fact I wished him well with his relationship. However I feel bad because I'm compromising my standards my sleeping with him and I feel like I'm doing a little bit more work than he is for us to reconnect. He said he doesn't love me but willingly cheats on the new girl with me. Also he's very vulnerable and very open and free with me. He said he feels I'm different now and he likes this new me. I'm trying to focus on creating a new deep emotional connection but I'm scared of him feeling I'm readily available and he can always come back whenever he wants. I've not told him I want us to come back together but I've told him that I missed the connection between us and I felt something about us was different. To that, he said we should wait and see what happens in the future. Please where do I stand and what should I do?
Make a game plan for addressing the problem. Once you figure out what went wrong in the relationship - which could be a combination of problems instead of just one - it's time to think about how you can make things different next time. You don't want to make your ex-boyfriend want you back if you'll just run into the same problems and drama all over again.