I'm not sure if you can help me or not. So me and my ex boyfriends for nearly 2 years before we got together and after a discussion we decided that it would be a good idea to try dating each other (both of us had been wanting to date the other for at least 8months but hadn't told eachother due to the friendship). Everything was going great and we made a promise that if things didn't go to plan we'd stay friends because our friendship was important to both of us. We made it to just over 2 months and then broke up. It was a pretty easy break up, nothing too traumatic but the way he acted could perhaps been seen as a bit out of hand by some people. Though out the relationship everything was great, he treated well and with respect and he wasn't pushy for sex. I also was respectful to him and treated him really well throughout. Everyone including myself always thought that we would last forever but I guess good things come to an end at some point. My boyfriend is 18 and I'm 16 so I guess that makes things more difficult. Anyway, we were great with eachother even up to the day of the breakup and then I found out that he had messaged his mate a week before saying he was "getting bored" of being in a realtionship with me and his mate told him to keep going on seeing how things went. Having found this out pretty late at night, I asked him as soon as I could the next morning. When I did, he agreed with what I had found out and we broke up. He told me that I had done nothing wrong and that he wanted to remain best friends as we previously were. He explained that due to me being his first girlfriend, he didn't know what to expect in a relationship and due to this, he didn't wanna be in a realtionship with anyone. He messaged me the next morning saying that he was sorry and felt like he had let me down. I didn't reply. I decided to start no contact and have been doing so for the last 15 days. Before we broke up, it was planned that we would come to my school prom with me but now due to the break up and no contact this is no longer a plan that we have. I have been recently debating about whether or no I should ask him to come because even though we have broken up, I still love and feel bad because he shouldn't have to miss out because of the breakup as he didn't have a prom of his own and was really Looking forward to going to mine. He also organised a suit and we talked of how we were matching te dress and tie etc. I know that even if I keep up the 30 or 60 day no contact, I am still going to feel the exact same way about him as I always have and so I'm thinking of ending the no contact and asking him to prom with me, even if it just be as friends. I need to decide pretty quickly as I only have 2 days left to purchase the ticket but I'm scared that he will say no and I'll end up hurt and I don't know if it's a bad idea to end no contact. I thinking that perhaps if I do ask him to prom and he says yes. I continue the no contact until the date of the prom? Do you think I should end no contact and ask him to prom with me?
Ok sorry about how long this is going to be. So my ex and I were together for about 3 months and while that may be short it was great and we were both very happy. Unfortunately she started stressing because she was afraid of committing to a relationship. I also started stressing because she has lots of guy friends and she was hanging out with one a lot but now i know theres nothing between them. So after I started noticing that she was distancing herself so after a month of her distancing herself I asked what was going on and I asked for better communication. Then she said that we should just be friends and I was upset by this. A lot lol. So first week or 2 I was really upset and she could tell. After that I did NC for 2 weeks. After that I texted her a bit and got a very positive response, but after I realized I really wasn't ready to talk to her again so I did NC a week later for a month. During that NC she tried to talk 3 times and at the end of the month her best friend texted me and told me that she was really upset that I wasn't talking to her. So later that day my ex contacted me and said she was really upset and she missed me. So after that we started talking again and it was great for the next 2 months but eventually I started stressing because I over think all the time. She asked what was wrong and I broke and told her I really missed us being together and I understood that she probably didn't feel the same. After that I realized I hadn't really changed in the past few months so I did NC again this time for 2 months and I read your articles. She only contacted me once to say happy birthday but that's not important. After NC i did the elephant in the room and we are now talking again every day for hours. She regularly makes physical contact (playfully) and she really likes talking and hanging out with me. I'm just confused and I need help. I don't know what to do. I know she still really cares about me but she probably doesn't feel ready for a relationship still. What do I do now? Thanks and sorry for making this so long
Tell her in person. Set a time to meet in a public place, or a place that you know she'll feel comfortable in. When the time is right, say: "I know I made some mistakes during our relationship, and I wanted to take full responsibility for those. I shouldn't have done [whatever it is you did] to you, and I feel horrible now. But the biggest mistake I made was losing you. I don't expect anything from you, I just want you to know that."
What if he changed his number but you've totally stayed away and haven't emailed him since June but are good friends with his sister who really likes you and is currently barely speaking to him due to mistakes he made with her ..(which by the way he hates that I'm friends with her and wanted me to cut her off )- Something I refuse to cut her off bc she's genuinely my friend and I care about her and she's been good to me in the mix of this nightmare )
In order to force your ex to experience a momentary panic that can prompt them to start reconsidering their decision to end things, you need to give them something to worry about. Act as though the breakup didn't really bother you as much as they're expecting it to, and make it seem like you're looking forward to moving on. This will cause your ex to begin questioning everything, and it will make him wonder if you ever had any true feelings for him at all. The brilliant part of the plan is that you don't have to resort to any kind of negative behaviors – all you have to do is to reclaim your own power and independence.
We always fear the thought of not being able to find someone better if we walk away from our current relationship, but the truth was he still went out with another female behind your back, and I'm sure it would be simple enough to find someone who at least won't do that to you to begin with. However, this is also dependent on whether she was actually a friend or not, and why he decided to go behind your back to meet her.
Psychological Ways To Get Ex Boyfriend Back
God bless Dr Odaro for his marvelous work in my life, I was diagnosed of HERPES since 2010 and I was taking my medications, I wasn't satisfied i needed to get the HERPES out of my system, I searched about some possible cure for HERPES i saw a comment about Dr. Odaro , how he cured HERPES with his herbal medicine, I contacted him at his email ([email protected]) and he guided me. I asked for solutions, he started the remedy for my health, he sent me the medicine through UPS SPEED POST. I took the medicine as prescribed by him and 8 days later i was cured from HERPES, or email him. ([email protected]). Dr Odaro ONCE AGAIN THANK YOU SIR. DR Odaro ALSO HAS THE CURE TO THE FOLLOWING VIRUS.
Should I Get Back With My Ex
After our breakup she insisted that we stay friends. I agreed. I tried my best to be normal/casual/happy but every night after talking for 2-3 hours on call, i used to start asking her to try again to which she said no because she is very happy now and feels lighter. 2 weeks in and it had become too difficult for me to accept that she sees me as just a friend. I met up with her and told her that i have to walk away(total NC). We both cried and she told me she loves me and hopes "that we can be there for each other again when this is not between us"(I'm assuming she meant as friends).
I'm so happy i got my ex back, he is the one Priest Okijaike, he brings healing to broken relationships, fertility issues, joblessness, ADHD in children and adults. I got his contact on a blog and i decided to contact him after getting his contact from a lady who confirmed that Priest Okijaike solution temple healed her broken marriage. I have to share his contact here for all who are looking for a genuine and powerful healer because i have confirmed him my self. contact his email:[email protected] Its also confirmed by others that he heals their diseases, so many testimonies and more shocking ones. Things will change for good in just 6 days once he starts his prayers for you.
In your case, keep NC shorter than 30 days - usually, around 2 weeks would be enough. Reach out but perhaps you might want to consider all the angles first before deciding whether to tell him or not about your addiction. Some people might take it the wrong way and instead of even feeling pity, it pushes them further away because technically, you weren't being honest throughout the relationship. It might be better to come across and tell him that you've changed and leave it at that unless you know for certain that he would be understanding towards your situation.
I dated someone for 2 1/2 years and it suddenly ended last week. He said I'm his best friend and he loves me deeply but there was a disconnect and he isn't sure why. Said some things from the past concern him and it was time to move forward or let go. He said wasn't sure if his feelings would come back and it wasn't fair to him or me. He said he doesn't have a negative word to describe me and he doesn't understand it. Said if somethings meant to be it will be. He's now going to therapy to work through his communication issues and commitment fears. As am I for my self worth.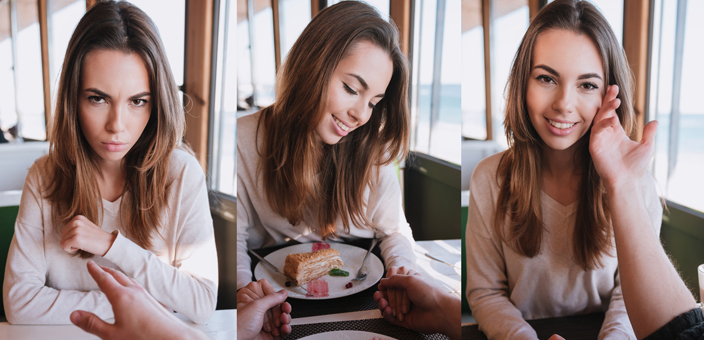 My ex and I broke up a few days ago because he said with him working and not being able to see me as much that he couldn't show me the respect he wanted but he still has stong feelings for me. We agreed to wait about 3-4 weeks to see how his work schedule is going and if it'll be good for us to get back together. But I'm still confused on what to do in that time.
Hi. My ex bf broke up with. Me about 6 weeks ago after about 4 yrs. We had a colse emotional and physical connerction, at least i felt so, and our relaionship was gettind great the last 4 month and we had a plan to marry. But suddnly he said that he can't do it anymore, he said he had cheated on me several times with meaningless sex bcz he wasn't satisfied with our sex, he said i could never accept him and kept arguing with him frequently(i agree i was so insecure) and he said he became who i wanted but didn't. Give him what he wanted so he wasn't happy and he was always stressful. Siad his good behavior recently was because he didn't want to upset me and was fake- which i dont believe. He says he loves me but love is not enough and he behaved me really nice when i was acting crazy till now. I do regret my behavior and i want him back. I wish he doesnt give up hope for me.
How To Get Ex Back Reddit
This is great Eric. I've struggled for a while with a guy that's not really been putting in much effort, I think because I was always there waiting for him and over functioning. He's just broken up with me and I realise how much of myself I had lost and how I wasn't taking care of my own happiness. I kind of for drawn into his hot/cold behaviour and felt anxious uneasy. I'm going to take my life back and take care of myself and be gracious and honest with him. I shouldn't pin all my hopes on another person but all my hopes on myself. I really hope for a big shift on perspective on the inside after this. Of course I am heartbroken but I realise I fall into the same pattern in every relationship so this breakup is a big sign to change.
He ultimately took two weeks, and over the course of a few days worked up the courage to tell me that he wanted to focus on his career for the next few years and did not have that special feeling to invest more time in a serious relationship. I was blindsided at the time because I felt like he had put so much effort in to courting me, but tried to be mature. I told him that I think he misunderstood what I was asking for and wanting to figure out with him and that I didnt feel he was open enough during out time together to experience something very special...but if ultimately that is how he feels then I respect his decision. I said I would really miss him but I enjoyed the time we spent together very much and I would eventually wish him all the best. I also mentioned I would be deleting his number for my own sanity. He never responded and I have not heard from him since.
There's a chance where he may have used you as an emotional rebound subconsciously for the relationship that failed when his other partner cheated on him. He could have thought that he felt emotionally rekindled with you, but that may just as easily been diminished after having sex. My suggestion now would probably for you to continue on with life and not appear too 'needy' by constantly trying to make something out of what happened because if you do want him back, doing so may lead to him distancing himself even further.
Truth is that our bodies and heads tell us to act in a certain way after a break up, we act on impulse and our emotions. This is not a good idea as you may already know. It is common to be tearful and erratic, not knowing where to turn, sometimes we can blurt things out to our ex boyfriends that we regret later. Everybody does it, it is human nature to do so, but the thing that you have to remember is that you have to fight against these urges if you are to be successful in making him see you positively and want you back again.
Get Ex Back If She Has A Boyfriend
Don't put too much pressure on yourself. Though you should avoid making the same mistakes, if you're constantly obsessing over not making them, you won't be able to enjoy the relationship. Just have fun and try not to think about it too much unless you're having a conflict. If you're so worried that you'll lose him again every step you take, you won't be able to live in the moment. 

Then I tried to write him and tell him we need to get back together. But it was too late. I met him and he said he was sitting with a girl friend which he didnt talk to since our last breakup. He said our relationship was a total disaster, that it cant work. That he tried everything he could and swore that if the last time we cant make it go so thats it. He told me hes not going to come back with me and he is really happy by himself. Then he said that he doesnt love me, that he thought he did but he was wrong. Hes not even going to come to Ozzy Osborne concert with me and didnt want to give me my ticket.
WOW I don't "KNOW" you…But I really like you! ?You are HILARIOUS and REAL and it's clear that you've truly been "there" before by the things that you say. It's like your taking these feelings and thoughts straight from MY mind and typing them out. I LOVE what you stand for (and what you don't stand for). Well my question is in the last paragraph from what's above, when you say something like : after getting your ex back he will eventually SHOW you (if we took your advice about showing we're not putting up with the bs) that the break-up was a good thing.- Are you saying you feel they'll still be the same way they were BEFORE the breakup (a f*cktard?) or they will possibly have changed for the better due to us setting those "what's not acceptable" boundaries? And do you always feel that they would ONLY want you back due to a wanting to be in control thing not ever because they actually love you? Just wondering
First of all getting back together with your ex because you are lonely is not a good idea. What you are experiencing is just one of the symptoms of breakup. Everyone feels like this. And it doesn't last forever. Secondly, acting like this is only going to make your ex less attracted to you. And even if they do feel pity for you, they are not going to get back together because of it.
Hey! I can relate, BUT rather prefer to choose to be happy. Although it's hard at first, but once you get the hang of it, it'll be a breeze. Just a few suggestions…try smiling no matter what, even if you feel phony at first, just DO IT! Nike says that. Then sing happy songs with positive lyrics that make you happy, like "Wistle a Happy Tune", "Singing In the Rain", "My Favorite Things", "Something Good", etc., anything to focus your mind on positive things. Then surround yourself with people who truly love and accept who you are, basically HAPPY AND POSITIVE. Please do yourself this favor. And start saying good things to yourself. Appreciate, love, and accept yourself the way God created you: beautiful, whole, naturally warm and happy person. Good-luck and stay happy the rest of your life… ;)
I would suggest that you try to stay focused and pick yourself up from this first. She may have the 'pick of the litter', but keep in mind that she did love you through the period you were together and probably still does have certain feelings for you. However, because she is in the new relationship with the other guy which is 'novel', she definitely has taken a stronger interest there at this point because its still a new thing. Work on improving yourself now because if ever there comes a point where you and her cross paths, you would want to be in the position to make a strong impression and to test her true feelings with the other boyfriend she's now with.
In my career, many girls keep on mentioning either one of above issues to explain the reason for their breakup. It is very important to keep in mind that your relationship doesn't come to an end just because you said certain words or did something that lead to breakup. If your relationship with your ex boyfriend was base on solid foundation then few words or actions can't come over the long work you did before.
A huge obstacle to getting your ex back is fixating on the relationship, pining for what was lost, and wishing things would be different. Not only is it an obstacle to getting the relationship you want, it is an obstacle to your own sense of peace. Think about it. Most suffering arises from wanting the present moment or present situation to be different than what it is.
Focus On Yourself To Get Ex Back
At the end of the day, the only thoughts and behavior you can truly change is your own, and at the very least during this time, that's what you should be focused on. The breakup happened for a reason, and it's usually never just one party's fault. Spend this time thinking about the issues that may have affected the relationship, and if there was anything you may have done specifically or whether it can be worked on or not. Also think about yourself if whether in the past 6 months, there were things that perhaps caused you to feel unhappy or anything less than your usual self, and see if you could do something about it now to turn those feelings around.
To reply to Renne's comment, you should act happy. Not overly happy, as if you are just so glad that you are single but you should be the same vibrant girl that he fell in love with. He liked you from the beginning because you were happy and were out there living your life and doing you. So, be that same girl that is still out there living her life regardless of him. A man doesn't want your happiness to be based on him or what he does. He needs a girl that is going to be just fine with or without him. You should still be there to listen if he wants to talk but do not force him to talk about anything he doesn't want to. He's not trying to shut you out. He just needs space to get it figured out on his own. And being able to figure things out on his own is something that builds confidence in himself and will help him be ready for you sooner rather than later. So, give him space. Be happy regardless. And be there for him when/if he needs you… but no pressure.

2. It forces your ex to face their decision. Awkwardly sticking around, trying to use blunt force emotion and fit pitching, even if you think you are "calmly discussing things," only makes your ex want out of the relationship more AND doesn't allow him/her to truly face the consequences of what they think they want. You simply put them on the defensive as they continue to have you present instead of absent.
If you are still sure you want him back after your time reflecting, the next step will be to find out if he still has any feelings for you at all and whether there may be a chance of the two of you rekindling the flame of love. This step is crucial, so if you haven't done so already, take the simple test now to find out if he secretly still wants you back.
In my career, many girls keep on mentioning either one of above issues to explain the reason for their breakup. It is very important to keep in mind that your relationship doesn't come to an end just because you said certain words or did something that lead to breakup. If your relationship with your ex boyfriend was base on solid foundation then few words or actions can't come over the long work you did before.
Hello I could really use some advice. I did 2 months of no contact after my ex and after that I apologized for the way I acted before. That was about a month ago and we have pretty much been talking for hours almost every day. Now however, she has been going hot and cold on me and I have no idea why. We have been seeing each other a lot lately and she always seems really happy to see me, but lately she hasn't been responding to my texts (I have only tried twice but now I just want to avoid seeming desperate)I don't know what to do now. Sometimes she seems happy around me but others I can tell she is blatantly ignoring me and I'm all confused. What can I do? Thanks in advance.
We've come full circle; at this point I can also tell you that if you've done everything possible to get back with your ex, if you've followed our advice diligently, if you've worked with a relationship expert and the one you love still isn't willing to make any compromises or sacrifices to also accommodate you and to make things work; then perhaps you should consider moving on and research how to get over a breakup because he or she probably wasn't right for you.
Top Ways To Get Your Ex Girlfriend Back
I'm sorry Eileen, i keep bugging…but he thinks I'm playing mind games w him bc I messed up in the beginning and it was a complete misunderstanding… and said if I don't get in touch with him that he will find someone else to keep himself from getting depressed. It's funny bc ever since I been giving him space, he been trying to text and call me alot…this guy is very difficult since I used to push him away bc I felt like I was not good enough for him…I'm trying to b positive
First, your acquaintances will unfollow you and seeing the negativity, they won't even want to go near you or introduce new people to you. Second, new friends will all know that you're sad and don't want to know you more or else they'll get infected with your sadness. Third, for the friends who really care about you — you can just go the traditional way and meetup with them and cry your eyes out.
So my girlfriend dumped me 4 days ago. She said that she has been unhappy for awhile and that I cant fix it. I know she loves me and I cherish her more than life. But she keeps saying she doesnt know what she wants and that she needs time away to find happiness. I was upset so I did message her quite a bit and sent her flowers. After reading this I have stopped talking to her to give her time. I will do anything it takes to win her back. We were together 2 and a half years. Do I still have a chance and if so what should I do and when will will it be okay to message her to begin talking again?
It seems like she is having some sort of depressive episode, but if she doesn't admit or acknowledge it, there isn't much you can do because she won't admit to needing help. You can reach out again in October after no contact, but I suggest taking it a step at a time to see how she responds to you, and whether she still seems to be depressed at that stage. Would You Ever Get Back With An Ex Reddit
Now, I know that is easier said than done. Accepting "what is" requires putting down your judgments and assessment of things as good or bad. And, that can be extremely difficult to do especially when society has trained us from birth to call certain things good, righteous, and desirable and other things bad, wrong, or detestable – and has also taught us that being in a romantic relationship is the most noteworthy human accomplishment.
Over the past 4 months, we've hung out every weekend, although I'm always the one to initiate communication and making plans. When we're together, the intimacy is there and It's like we're a couple again. He never texts or calls- unless he's replying to my texts and he takes hours or days to respond. I feel if I never contacted him, I'd never her from him again and it's strange because he doesn't seem to have an issue making plans to hang out and stick with them in advance.
honestly I did not show appreciation to my ex while we together. I missed valentines day and his birthday. when I decided to make the best of times with him it was to late. then I asked him for closure and he came talked in person. I told what if I got therapy because there is something going on that effects my relationships. he told its been three weeks and I'm over you….. I cried of course then looked at him and said I feel better. just got sick of being sad, doesn't mean I'm over him. but its step. then I told me what was really going on and told he's proud of me said I'm strong person and good girl. he told me to feel free to talk to him and said he wont be jerk to me. he also wants to improve. it sucks that I was to occupied with other stuff in life that i didn't learn to understand him but oh well. that doesn't mean has feelings for me. sadly I cant live in world that revolves around him I must create my own world and keeping living up to my goals. this relationship may have been painful but helped realize what I need. we are blind from pain because only look at the bad qualities that it brings us but we all need realize its actually beautiful because it shapes us. I'm going to embrace it this break up..
Get My Ex Boyfriend Back Fast
I'm really heart broken and confused. Me and my now ex boyfriend met off an app two years and a couple months ago. He lived in a different state so it was long distance for a couple of months at the beginning. We were head over heels crazy for each other. He actually decided to move states to where I was so we could be closer. We met up and saw each other in person and things were even better. Me and him made promises and plans for the future, just loving every minute of it. This was my first real relationship and his longest. All his passed relationship ended horribly, all the girls he's ever dated has cheated on him or treated him badly. So with my lack of experiences relationships and his horrible ones, our relationship took a twist on things. He was very insecure when we first met, he didn't want me going places or doing things and he always freaked out if I didn't text him back in a few minutes. I thought it was a little extreme at first but I loved the attention and everything else with it. I started to think that relationships were suppose to be that way, having to know where that person is and what they are doing… just putting all their attention on you. A year went by and we were still in our happy honeymoon stage of our relationship, but some things started to change. He started to become more confident in himself and wanting more space and his own time. This was all great but in my eyes at the time I thought that this is him becoming more board of me and wanting me less. While his confidence grew mine started to become smaller. The more I pulled him in the more he pushed away. We started to fight and he started to lie and keep things from me. One morning he decided to end things on April the 29th which seemed like it was just out of no where. With this break up I've had a big realizations that I need to let him have his guy time, that giving him space isn't pushing each other away it's brining us actually closer. One of my other mistakes is not letting the passed go and just bringing them up in fights like ammo. I told him that I'm really sorry and that I'd change these things, that I understand where he is coming from. I also told him if he needed a break to just have time for himself and go visit his family to figure things out that we could do that too. He said no to all of my options. He said that it's not going to work the whole time he couldn't give me answers or even look at me in the eyes and just started crying his eyes out. My heart is broken, I can't sleep, eat, or dink, even my own family is starting to become worried. I haven't spoken to him since or tried to contact him in anyways. My brother and my ex boyfriend live in the same apartment together. My brother keeps telling me how much of a wreak he is and how he's afraid to leave him alone. My brother said when I left the apartment after he broke it off with me that my ex just started blowing up his phone with messages saying how he's on the kitchen floor crying in pain and doesn't want to be left alone. My ex told my brother that it's like that saying "You don't know what you have tell it gone." I'm just really confused…it's obvious he still loves me and he's going threw a hard time too. All I want is my boyfriend back, I gave that boy everything, he was my best friend. I just don't understand how this could of happened, I really could use some advice and insight on my situation.
Get some new clothes. New times call for new duds. It's a subtle change in you, but the importance will be clear to her: your new outer shell will signal deeper changes underneath. Get that new shirt that you've been wanting to buy, or those new pair of jeans. Looking sharp is an important aspect of physical attraction, and if she sees you looking great in unfamiliar clothes, she'll sense that there's been forward movement, if not wholesale change.
My ex(27f) and I (31M) had avery intense but short relationship (3 months, even though we liked each other for longer than that). At the time of the breakup she started having a lot on her plate, studying something new, working on a project and starting work practices all at the same time, and then it was me, being afraid of losing her and showing it sometimes, I was making her stressed in a time where she needed space and support and ended up breaking up with me. I got into an emotional mess and during the break up day I tried everything, text, mails...She got fed up and blocked me.
You need to get his attention again. One way of doing that is to change your appearance. Get new outfits, change your hairstyle, change your style in various ways. A lot of times, people get used to one's appearance, so they no longer notice the beauty of the person again. If your ex-boyfriend lives in the same area or works in the same place with you, you can get him to easily notice you. If not, you can upload hot images of you on social networks like Facebook and Instagram. This way, he will notice you.
When I didn't hear a response from him the next few days, I decided to text him. I said I missed him and asked what was going on since he didn't really give me an answer before. He responded that I was being mean to him and blaming him for everything and making fun of him. I had no idea where that had come from and when I asked him, he didn't really respond. I was so devastated.
So basically I met someone, we got on really well, we had a connection and after a week I went to America, once I went to America, things went a bit weird. When I got back he wouldn't meet up with me because he said he had a lot going on in his mind. Anyway after a month coming back, we met up, we slept with each other, I gave him massages and etc, things were still weird, met up again and slept with him again and now he's kinda backed off. Like one min he's okay and one min he's really cold towards me. I used to ask him what's the sketch with your ex, he used get so defensive about it. I've only known him since mid March but I was so fond of him and feel so down. Please can you give me advice? He hasn't contacted me since couple of days.
Many articles also suggest playing mind games and using pride/ego to win the person back, but honestly, these are all extremely unhealthy habits and qualities that should be avoided when going into a relationship. It's true that since he broke up with you, and it may seem weak to be the one to reach out, but by waiting, you could honestly end up doing so indefinitely. Think about what you want at the end of the day, and I always believe that we should fight for what we want. If you genuinely want him back, it would be best to put pride and ego aside, doesn't matter who broke up with who, and just sincerely fight for him (not in a desperate and overbearing way of course) following our guidelines to reach out.

Sometime it happens when cutting off all connection with him is just not possible for example if you both work together or you take same classes or on the vacation trip with your mutual friends. In this situation don't get angry and never try to avoid him. If you get angry then your ex boyfriend may feel you can't able to remove him from your heart and you wanted to get him back. On other hand, if you completely avoid him then he may feel you are immature and can't able to live without him.
Get Ex Back After Break Up
btw I got stuck in this funny situation I don't know if it's possible but can you or your staff delete my comment stating my story ( on august 19, 2018) ? A friend of mine is suggesting this site for me and I'm too afraid that she may read my comment here she will instantly know it's me .. Im so totally busted if that happens hahahaha pretty please help mee all of my NC plan will go to nothing if this happen cause she's pretty close to my ex and I can't really trust her mouth LOL..
Deal lauren. I am a fan of mars and venus books and i have all the collection. I also recommended the books to my friends. But i still need your advice , my bf broke up with me 4 months ago. he felt overwhelmed, asked space and said he has nothing to say other than he needs to be alone. Since than i tried everything includinf suggesting to be friends and told him im over the break up and want my friend back. We work together, we were close friends for 6 months and we dated for 4 months. So after the friendship speech, he panicked and ended the conversation by saying lets keep it simple and move on. So i decided to start a true limited contact ( since i hv to work with him daily), since than he called once for work purpose (i think) but didnt answer him, he asked once how i was doing ( i replied im gd only) he tried a few jokes, and we met at a friends wedding so he invited me to dance with our other friends but i declined. I am commited to NC. He also invited me for a coffee at the work coffee shop and touched my hand once. My reactions were simple and didnt show attention or neediness. Than suddenly he went distant again and start ignoring me all over again. Im completly lost. I thought he starts to get closer!!!Please advice. Thank you ...
Use of and/or registration on any portion of this site constitutes acceptance of our User Agreement (updated 5/25/18) and Privacy Policy and Cookie Statement (updated 5/25/18). Your California Privacy Rights. The material on this site may not be reproduced, distributed, transmitted, cached or otherwise used, except with the prior written permission of Condé Nast. Vashikaran Mantra To Get Ex Back
Similarly, your relationship also didn't come to an end just because your ex boyfriends finds someone prettier or sexier than you. It is crucial to understand your ex boyfriend was attract with your seductive, selective and sexier appearance and he didn't leave you just because he finds someone sexier or seductive than you. If he didn't like you in the first look then he never pursuit you over the other opportunities he had.
Make him jealous (optional). This doesn't work for everyone, but if you think that having your ex see you with another guy, or just flirting with a group of guys, will make him want to be around you even more than go for it. This doesn't mean you should get another boyfriend just to make him jealous. Just let him see you flirting, tossing your hair back, or even getting on the dance floor with another guy or two.
How Did You Get Your Ex Back Reddit
I begged and pleaded with my ex to not let me go the day he broke up with me. Even told him I couldn't live without him. W-T-F!!!!!! But when I finally got in my car to leave (for the second time), I was in shock (disgust, humiliated, sick…) that I could have done that. To give you perspective on why I was in shock: during the breakup he said, and I quote, "It was your actions that led us to this." "YOU ARE HERE TO HELP ME! AND I HAVE TWO KIDS!" (Adult kids mind you. This was responding to the fact that I stopped being their f-ING maid). "You don't even take very good care of your dogs." All of these things were said with the, all too familiar, condescending, disgusted, nasty look on his face, twisting words and making everything my fault. Oh, there were a lot more comments like that during our breakup (and consistent throughout our relationship) but those have stayed with me the most.
There's something magical about putting thoughts on paper the old school way; with a pen and paper. I often suggest to the people that I speak too during private consultations to write a letter to their ex to communicate key messages in a different way, to prove their change, to surprise their ex and to re-establish contact in an unorthodox manner.

Sometimes absence makes the heart grow fonder—but other times, it causes that heart to seek out another man. Bottom line: Don't call first. "Try sending a sweet text, not one that will make her think you're looking for a booty call," says dating expert Julie Spira. "Think about something that you shared together that might warm her heart." Example: Was listening to the radio and heard that Coldplay song. Brought back memories of the concert together. Hope you're doing great. If she responds, she may be open to rekindling the spark. And if she responds with an "Ew, WTF," proceed to step two.
Chances are that you are here because you are still very much in love with your ex boyfriend. If this is the case you will likely be wondering how to make him want you back. When you listen to your friend at this time they will be telling you to get over him and move on with your life. This is a lot easier said than done and not the advice that you want to hear right now. If you really do believe that he is the right person for you, then you will have to do some work and not be dissuaded by well meaning friends. If you are determined that this is what you want to do, you will have to have a good plan. With the help of the experts, you will learn how to make him want you back again and even make his love for you stronger than it was before. You have to be proactive though, so let's get started.
Stop trying to get your ex back if the relationship was toxic or abusive. It might feel temporarily lonely or even boring to be on your own after the end of a tumultuous relationship, but try to ride that feeling out instead of going back to your ex. On again, off again relationships tend to be based on unhealthy patterns that won't go away. Resist the temptation to jump right back in when you know you're better off without him.
Swetnick said she was inspired to come forward after Christine Blasey Ford claimed she was sexually assaulted by Kavanaugh during a party that Ford and Kavanaugh purportedly attended as high school students in the early 1980s. (Ford's account has not been backed up by any of the witnesses she said were at the party, including her lifelong best friend, and she has repeatedly changed key details in her story, including how many people were at the party and when the episode occurred. Notably, Ford also testified she could not recall how she got home from the party, which she said took place far from her residence at the time.).
So I'd like to preface this by saying I'm a woman and my ex-fiancée is a woman as well. I do find most of this page to apply, but it is challenging having two women with all of that emotion and overthinking. I've finished with the no contact period after my ex broke up with me, and contacted her with my "elephant in the room" message. I know she's in the "missing phase" from texts she's sent me, and thought it was the perfect time to send it. I am in a good place and am feeling more positive every day. I was prepared for the possibility of her responding, and how to close the conversation before giving her a few days of digestion. However, I was not prepared for her response. My message included: an apology for my behavior after the breakup, that I accepted the breakup and think it was for the best, and my positive change. Her response was "I'm glad you're doing well. I'm not." I'm thrown off by this, because I'm almost worried that she's under the impression I'm moving on (although I never said anything of the sort), and she seems almost upset at my message. I'm unsure on how to respond to this- hoping you can offer me some advice. I could be totally overthinking this, but we were together for five years and I know her very well and can decipher texts. But now that we're broken up, I could just be analyzing too much. Please help! I really don't want to screw this up :)
There are many, many reasons why someone may choose to explore a reconciliation with their ex. But a lot of the time, those reasons aren't exactly good. "People often want to get an ex back because they think it will heal the pain they feel in the immediate moment," says Brandy Engler, psychologist and author of The Men On My Couch. "If they were rejected or broken up with, it can be a strong impulse to want that person to accept you in order to heal the wound of rejection." And that, of course, isn't a good reason to get back together.
Great job for stopping smoking. But remember, you really did it for yourself. That choice is yours for "you" and it will have positive implications for your entire life. Just go it slow. Relationships that have been injured need to be nursed back to health slowly. Look to my website Home page for resources, tools, and my eBooks to help you with the entire relationship recovery process.
Even if there was no cheating involved and the relationship seemed perfect, some people just aren't willing to go out of their way to change their lifestyle habits, which seemed like the issue with your ex. If he made no attempt to include you in his personal circle or be part of yours and isn't even willing to compromise, you might want to reconsider if getting back together would be the right thing to do, since this may not change even down the road and you would have to be okay with separately sharing him with his friends and vice versa.
This applies to your past relationship during arguments or conflicts that you may have gotten into, to the actual breakup, but also moving forward while trying to win back their heart. In order to really understand what your ex felt or feels and to come up with the right approach to connect and touch their heart you will need consider the 360 degree approach
Swetnick said she was inspired to come forward after Christine Blasey Ford claimed she was sexually assaulted by Kavanaugh during a party that Ford and Kavanaugh purportedly attended as high school students in the early 1980s. (Ford's account has not been backed up by any of the witnesses she said were at the party, including her lifelong best friend, and she has repeatedly changed key details in her story, including how many people were at the party and when the episode occurred. Notably, Ford also testified she could not recall how she got home from the party, which she said took place far from her residence at the time.).
That being said, and long story short, my temper got the better of me when I started feeling neglected... again. I'm not proud of this, I am ashamed. I acted the same way I would act before. I was so certain I had left that part go during no contact. I know the whole point of no contact period is to work on myself and I did! I swear. Apparently it wasn't enough? I'm not sure. But after being affectionate, cuddling, sex, the openness of sharing everything, to all of a sudden seeing her so distant again, I guess I just panicked. She was as she was when we were about to break up. NO EXCUSES. I fucked up, plain and simple.
Is it appropriate to post or allow friend to post pictures in my social media like FB of me with another male?? even if we are friends but it can come across as more then friends. Is been 3 months that my on-off boyfriend of 4 yrs left the house we share for the 3 years, his excuses was that I would be better without him, is not the first time he leaves but I had been the one who always reach out to him and "convince him to come back", I want different results so is been 2 weeks that I staring applying the no contact method and he has not contact me either.
We've been together for 4 years and then he purposed me. So we've in this relationship for 5 years, and were engaged. Im 28 and he is 30. I live at my mothers house and he lives with his. It was right after my father has passed away. He went to ask my father for my hand, actually. It feels like he really did love me, and tried his best. But I was to stubborn, critical and basically was pretty depressed with my whole life. We started to look for places to get married and planning the wedding, but it was too hard cuz we were not financially stable... Eventually we gave up and stopped looking for places for the wedding and doing the planning because 2 of us were too busy. I was really struggling having my life crisises, and he tried to support me, but we were always fighting. It led to many frustrations, lots of argues and comunication problems. After I started a new job I had no time to go sleep over at his place, and my cat was pregnant. I had no time for anything and was in a huge stress and depression. We became pretty distant and barely met. He tried to support me as much as he could, but I was very frustrated all the time, and we fought.
Tell her in person. Set a time to meet in a public place, or a place that you know she'll feel comfortable in. When the time is right, say: "I know I made some mistakes during our relationship, and I wanted to take full responsibility for those. I shouldn't have done [whatever it is you did] to you, and I feel horrible now. But the biggest mistake I made was losing you. I don't expect anything from you, I just want you to know that."
It's unlikely that given the length of the relationship, she would move on so quickly. Use this time to give her space while working on making those changes that would not only improve her views of you but also yourself as a person. Show her these changes and prove to her from there that you're worth a second chance after. Remember to use actions and not words as she would be tired of hearing words at this point, and avoid getting desperate or needy if she initially pushes you away.
Hi me and my broke up 3 days ago and we been together for 1 year and it was my fault cause I kept getting mad. He told me his going to his friends house because we both woke up early to go to boxing class. And I told him we can go to his house instead and rest. But he didn't want to and I kept getting mad and said no your staying here and he still left and went inside and I kept knocking trying to tell him to come here when he did he said he was breaking up with me and I slapped him because I was mad. We're still talking and we hang out still but he doesn't want to be with again but he told me he still loves me. I'm not ready for us to be over even his mom told me not to give up. I just need help getting him back because I love him. Any advice on what I should do. Because I'm no n US. I just need help
Wow that was a lot huh? I mean, we haven't even started contacting our exes yet have we? Well, right now is when we begin that step. Are you excited? Alright, there is a lot of debate about this step. Every expert (myself included) seems to have a different opinion on the method you should use for contacting an ex. Some recommend writing a get your boyfriend back letter, some say you should give them a call and some even say you should text. So, what is the best method?
my ex and i met 2 years ago. as with most relationships we started off really well, it was intense and passionate and we were really close emotionally and physically. we are gay, in a long distance relationship, we live about 4 hours apart which actually worked well for us. cos he's busy with college and i'm busy with work and we meet about once or twice a month either in his city or in my city.
Johnny is the best dating coach in the world, I have been with many mentors and he by far is the best!I struggled to talk to people in the street, Johnny demonstrated and I followed.The result was outstanding!since then I am with the girl of my dreams a 10!!!And we are spending the year travelling to South East Asia.I would have never been able to attract such a girl without Johnny helping me.The investment is soooo worth it!
My ex and I broke up a few days ago because he said with him working and not being able to see me as much that he couldn't show me the respect he wanted but he still has stong feelings for me. We agreed to wait about 3-4 weeks to see how his work schedule is going and if it'll be good for us to get back together. But I'm still confused on what to do in that time. How To Get Over A Gay Ex Boyfriend
Why is this the easiest? Well it doesn't have as many core problems as other circumstances, like for instance getting a girl back from another guy. That's harder. You only broke up due to distance, meaning that the attraction she feels for you is still present. In fact it might even have increased, since women get off on desiring what they can't have (you). Even if it seems impossible, it can be done.
I was clingy, had low self esteem, needy and jealous. The break up was shocking, he took a week and a half to tell me if he wanted space or if he wanted a break up. He was chatting with an 18 year old. He was telling me he doesn't love me anymore and when he hug me he said he wish he could feel by there is nothing, he withdrew from me emotionally 2 months before we broke up. When I was packing his stuff I found something he wrote that he didn't find me attractive. After the break up I was trying to convince him and did testing terrorism until he said to text him only when it's business related. So did one week no contact and called to talk to him about the outstanding bill I was still upset and sent a text to apologize. He called next day and he was upset and sent a text apologizing. I did 2 weeks no contact and called yesterday since he been telling ppl that I wasn't paying him attention and also thinks I do by love him. So I called and ask if we can meet weekend to talk and he said yes. He still have stuff at my place and he coming to pick some up. Today I went to his work to get my keys from him because he still had my keys. He couldn't look at me but did when he hand me my keys, I was acting happy. He said so whenever I needn't get something from the house inbred to contact you and I replied yes I am paying the rent and so I went and havnt made contact however he said he will come weekend. My ex came over for some of his stuff was amazed how the house looked, I did some rearranging. He said twice that the house looks nice and that I looked happy and then stated that he was probably the one holding me back. He said this about 2 times, the second time he said it I ask why he is saying something like that and he said he said he know perhaps he just feels guilty and so I told him that he wasn't holding me back and then he notice I had a mini burn on my hand and ask me what happened I told him I got burnt from the stove. And so ..
Using Social Media To Get Ex Back
4. Good response so far? Suggest a short, low-key meet-up, like going out for coffee. It's neutral, so you're not putting yourself on the line too much if the romantic interest isn't there on his part. Or, propose revisiting one of your old haunts, like the bar where you used to meet after work, or your favorite Thai restaurant from back in the day. Being in that familiar environment will trigger memories of the past.
My name is Alli and I was with my boyfriend for about 4 years. He broke up with me almost 2 weeks ago because he found out I had been using his debit card to get my nails, buy clothes and also pay for my car. I never stole his card though. He would always give it to me on the weekends to go to the grocery store and buy booze if we were having people over. He makes a lot more money they I do so he never had an issue with it. He also gave me his PIN and trusted me. I honestly did not spend a lot but once he found out he kicked me out. At first I was so sad and still am but I now know what i did was beyond awful and a breach of trust. He did the right thing and I dont know if I will ever be able to forgive myself. He told me that he cares and loves me but If i truly care for him I will give him space and he will reach out when ready. I have no contacted him since then. I want to everyday but I know if I do then I am showing him I do not care about how he feels. He told his parents we are broken up but did not tell them what I did. I am very close with them by the way. He still has all of our pics up on social media and so do I and his parents. I was too ashamed to tell him I was falling behind on my car and embarrassed and thought he wouldn't want to be with me if he found out. I want to pay him back but he says its not about the money it is the trust. His good friend told me after a month to take him to dinner and show him everything I have accomplished (saving money and working on myself). He has handled this entire thing so classy because he could have told everyone what I did or told me to never reach out to him or that we are done forever but he didn't. I know you dont know me or him or us but I want to know what you think. We have never had any huge fights like this before or broken up. We are happy and have so much chemistry together. We both cried when I had to get my stuff and move back into my dads. I know it was very tough for him. Hes such a genuine, good guy that I dont want to lose him or his family. I hope what I did can be forgiven. Any insight or advice would be greatly appreciated. I have already been following the no contact rule. Just want to know how to win him back and show him I have changed because I really have been working on myself.
My boyfriend of 3 years broke up with me 21 days ago (I've been no contact for 20 days) he broke up with me using a cliche (I'm sorry for not communicating more, you deserve better). He had mentioned to me that he still loved me and thought the relationship could be saved, however I talks with my mom and had told her basically it was my fault we broke Up and that he didn't think we could work it out. It was hard at first, I've invested a lot into the relationship, both financially( when his tv died I gave him mine, he didn't have a car so my parents gave him my brothers 2014 Kia Forte and even let him on our insurance so he could pay less), emotionally, and physically(first). We've had countless firsts together (he used to be JW and didn't celebrate holidays so every holiday was a first for him, plus we had other firsts..) he made a lot of commitments, even purchased a $400 promise ring.... anyway, I've been doing good in terms of my own recovery, lost weight, got tan, worked on my flaws, meet up with old friends, started playing tennis again, been on a few great dates.... he text me today actually on day 20, but I did not respond (it was a generic "hey Jordan") he also text my mom and mentioned he wanted to take our dog (that I keep) to the canyon .... don't want to read into it, but considering our history, what is your expert opinion on my progress and if our relationship can start anew?
When a girl feels disconnected from her boyfriend due to his lack of emotional availability/overdone 'badboyness', she'll think he isn't interested in her enough for him to be a reliable partner. She'll feel like she can't really 'get close' to him, which is something she needs in a relationship because closeness shows her that he won't just up and leave at some point. Girls do dump guys for this.
4. Good response so far? Suggest a short, low-key meet-up, like going out for coffee. It's neutral, so you're not putting yourself on the line too much if the romantic interest isn't there on his part. Or, propose revisiting one of your old haunts, like the bar where you used to meet after work, or your favorite Thai restaurant from back in the day. Being in that familiar environment will trigger memories of the past.
He broke up with me first: he said that it was because he felt like we didn't have a future together, that it felt impossible that i learned the language ( which i was doing), that I was asking for too much of his time, that he didn't feel like he could do all the things he wanted with his friends. but I couldn't accept it, I wanted to fight for the love we had, so much, I negociated, I asked for more time, I begged, I told him that if he still loved me it would be worth it. after a day of speaking he said ok. A week after I asked him again ( because I was afraid and I had been walking on eggshells all week), he said that he still had that feeling that we wouldn't be together forever, but he told me he loved me and he really wanted to work for it, to work on it and make it work! ( i was so happy!)
my ex and I had been together for 3 years(last year of highschool to third year of college-different cities).I broke things of two months ago because we would get intimate rarely the last two month,and when I asked him why,he replyed that we both gained weight and he can't see me as sexually as he used to, but he still didn't want to break up and wanted to work things out,but I was too emotional to think about it then. For the next month after the breakup he still said he wanted me. We saw each other about two weeks ago, and he started being a bit weird... he said he still loves me but doesn't want to be in a relationship with anyone, but we can still have sex, or that he is sure that if we took our clothes right then and there we would have sex,or asking me how would i feel if he told me togive him a hug... I told him I still love him and I am not iterested in him being just someone I talk to and occationally have sex with,and if sex was what I wanted,I can find it anywhere I want. Then he started being friendly for a bit,then giving me the cold shoulder the next day. I looked sad and a bit clingy,but didn't beg or acted needy. I recently learned from common a friend that he told her "if she doesn't want me once,I don't want her a hundred times" when she asked how are things between us. To this day we still keep in touch and are on very friendly terms (we used to be very good friends for years before we became lovers) and he usually reaches out,although I'm trying to take some disdance and don't always reply him. I still want after all these things to be with him,and it's not that I just miss him,or the idea of being in a relationship. I miss him for who he is. I really can't understand if it is just a phase or he really doesn't want me. I am willing to try work things out (but not changing my body or myself just to fit his standards as I would never demand that of him) if I see interest from his part,but his behaviour confuses me. what should I do? He is also coming back to our hometown for three days,and asked me to go out for drinks at a place we both used to work and I said ok... I am not sure if it was the right thing to do,or if he will friendzone me if I go out with him for drinks on friendly terms... I don't know what to do...
My ex broke up with me saying that he just lost himself in the relationship. For the first eight months that we knew each other, I was not ready to dated to a very bad relationship before him, so he continued to pursue me and try to prove that he was different. He was the perfect boyfriend for the almost three years that we were together, and he was also the one who really wanted a commitment and future. We had our entire lives together planned out from the wedding to traveling to kids. We ended up spending all of our time together and not doing anything else with anybody else. Needless to say we smothered each other to the point where we were arguing over stupid things. We had classes together for another month after our breakup which was very hard for me. Initially he was very nice to me and would be willing to talk with me about the breakup any time I was upset. He told me that he just didn't want to be in a relationship for maybe years to come because he really needed to focus on finding himself. By the end of our relationship, I think we had both lost ourselves, and I do feel like the breakup was necessary in order for us both to get our own identities back. He was very depressed at the end of our relationship, and it was during that last month that things started to fall apart. He started seeing a therapist as well. However, after a few weeks he jumped into something with somebody else (His status still said single) and changed his Facebook profile picture to a picture of the two of them together. He started being very mean to me over text and made it clear that he was very happy. People are saying that he wants a reaction out of me. So, I stopped contacting him. It's been maybe two weeks, but I blocked him on social media because it was too hard for me to see those things and I didn't want to make myself crazy. His whole family are still friends with me on Facebook. Everybody seems to think he will be back eventually, but that I need to focus on myself in the meantime. I was wondering if you think blocking him would ruin our chances of getting back together. I'm also afraid that he will be afraid to give things another chance because he'll be afraid we will fall into old habits. I want him to see that I'm making positive changes and learning from this, but I don't know how. I'm afraid that by avoiding his problems things are only getting worse for him. I need advice please!!!
Is it appropriate to post or allow friend to post pictures in my social media like FB of me with another male?? even if we are friends but it can come across as more then friends. Is been 3 months that my on-off boyfriend of 4 yrs left the house we share for the 3 years, his excuses was that I would be better without him, is not the first time he leaves but I had been the one who always reach out to him and "convince him to come back", I want different results so is been 2 weeks that I staring applying the no contact method and he has not contact me either.
Thankfully, you have reached to the right place. This is because techniques and knowledge you will get from this website will not only help you in understanding how to get your ex boyfriend back but also help you in creating strong relationship. This website contains more than just simple strategies. I am 100% sure you never know the strategies that is mentioned in this website.
Given the length and seriousness of your relationship, there's definitely still a chance. You just have to give him some time to let go of the compiled negative emotions he may be dealing with right now that translates into resentment towards you. In the meantime, it's best for you to also spend some time addressing the aspects of the relationship that you contributed in turning it sour, and improve on those aspects, so that when either him or you reaches out down the road, these changes you've made gives him a good reason to come back. Our EBP Advanced System will go into depth and teach you how to deal with these issues and pick yourself up emotionally once more, so that you come out stronger. It will also teach you how to proceed with your actions in order to win him back and the changes you need to be addressing in order to make things work.
I know you feel hurt and you probably feel worthless right now because feel like your ex doesn't want you. You are eager to feel loved and hopefully 'My ex will know that I'm in another relationship and my ex will feel jealous, and will beg to come back.' STOP. That's not self-love. That's called my-ex-is-still-the-center-of-my-universe. Everything you do is because you want to get your ex back. But actually, everything you do from now on, should be focused on yourself. 
Make him jealous (optional). This doesn't work for everyone, but if you think that having your ex see you with another guy, or just flirting with a group of guys, will make him want to be around you even more than go for it. This doesn't mean you should get another boyfriend just to make him jealous. Just let him see you flirting, tossing your hair back, or even getting on the dance floor with another guy or two.
How Did You Get Your Ex Back Reddit
Hi, Me and Ex girlfriend dated for 2 and a half years. We started dating when i was 16 in high school. Now i am 18 and attending college as a freshman. We were best friends for 3 years prior to dating. About 4 months prior to the break up, i started to not keep my promises and not treat her right. 3 weeks prior to the break up i started catching old feelings for a girl i had liked before. i decided to break up with her but still have the intention of getting back together while i was flirting with the other girl. As soon as i figured out the old girl i caught feelings for liked me as well, i ended things completely with my long term girlfriend. this broke her and she started to talk to another guy i knew wasn't right for her and a guy she said she would avoid and never date. I realized after about 2 weeks after the break up i made a terrible mistake and just wanted to be with my long term girlfriend. As of yesterday, i texted and called her so many times. But as of today, i havent talked to her. I really want her back and in the stage of cutting off contact with her at the moment. She said she has completely moved on and doesn't see a future with us and doesn't want to speak and or see me as of yesterday. what do you guys think i should do? thanks guys and i know i was a jerk.