So me and my boyfriend were together for a year, but before that, we had been talking for a year so we've been a big part of each other's lives for a little over 2 years. Well, we were a VERY happy couple and we loved each other very much. He was the sweetest person in the world but things started to go downhill. He broke up with me and since then, he has been rude to everyone, sometimes including me. I want to try the no contact period but we snapchat, not text so if he snapchats me, he will see that i opened it. I'm not sure if we still have a chance because after we broke up we wanted to get back together in a few weeks and he even told his friends he wanted to get back together. But soon he blew up at me and ever since, things have been shaky. We didn't talk for 8 days until he finally snap chatted me an told me that in his art class, they were doing clay and it that it brought back so many memories for him. (for christmas he made me a beautiful pot made out of clay with my initials and a heart around them). I'm not sure what to do or think anymore.

Hey! I can relate, BUT rather prefer to choose to be happy. Although it's hard at first, but once you get the hang of it, it'll be a breeze. Just a few suggestions…try smiling no matter what, even if you feel phony at first, just DO IT! Nike says that. Then sing happy songs with positive lyrics that make you happy, like "Wistle a Happy Tune", "Singing In the Rain", "My Favorite Things", "Something Good", etc., anything to focus your mind on positive things. Then surround yourself with people who truly love and accept who you are, basically HAPPY AND POSITIVE. Please do yourself this favor. And start saying good things to yourself. Appreciate, love, and accept yourself the way God created you: beautiful, whole, naturally warm and happy person. Good-luck and stay happy the rest of your life… ;)
My ex and I broke up 2 weeks ago and we tried not talking at all, however we could only go two days without talking. He broke up with me because he said he is unhappy in his life right now and that he has to figure his life out and that he doesnt want to drag me down too. He says he still loves me. I still love him to. I just am confused on what to do. We talked and I asked him if he wants to hang out and be friends and have sex sometimes. He said he doesnt want to do that because he doesn't wanna make it harder for either of us, but I convinced him to hang out with me. We started having sex and hanging out. He has been worried that we both won't be able to move on if we continue to do this. I told him that I still want him in my life and he said he still wants me in his. He just doesn't understand why I can have sex with him without feeling guilty. He told me that me having sex with him confuses him and he wants to but is worried it will make it hard for him in the future. I wanna be with him. I wanna get back together with him I just dont know how. I have tried everything.
Mindy eventually started no contact and decided to heal. Before contacting him again, we made sure that she has the right mindset about this. That she wants him back but does not need him. That if they get back together, it will be a new relationship and they will have to take things slow from the beginning. That he needed to be a different person as well if they wanted to make it work.
Chant To Get Ex Back
There is usually an underlying reason for his sudden change in his behavior. It's something you may have to figure out if you want to win him back, and if it's something that can be resolved or not. Often, it may be a sudden incident or stress in a person's life that causes them to act this way. There's also a chance that a third party may have been involved, as these are among the common reasons for someone to break up with their partners.
Best Tactic To Get Ex Back
I'm just so confused because there was absolutely no sign that anything had changed. If anything i thought we seemed happier than ever. He text me a few times after the relationship ended 3 weeks ago but since our last conversation there has been zero contact for about 13 days now. And i don't know how to deal with what's happened so suddenly or to even try make sense of it. How can we have such a huge history and such a loving relationship then him just seem so cold and be able to cut me off so easy? No body that knows him or us as a couple can believe it. Any advice or thoughts would be hugely appreciated and how should i go about trying to reconcile with him. Thank you xxx
You need to get his attention again. One way of doing that is to change your appearance. Get new outfits, change your hairstyle, change your style in various ways. A lot of times, people get used to one's appearance, so they no longer notice the beauty of the person again. If your ex-boyfriend lives in the same area or works in the same place with you, you can get him to easily notice you. If not, you can upload hot images of you on social networks like Facebook and Instagram. This way, he will notice you.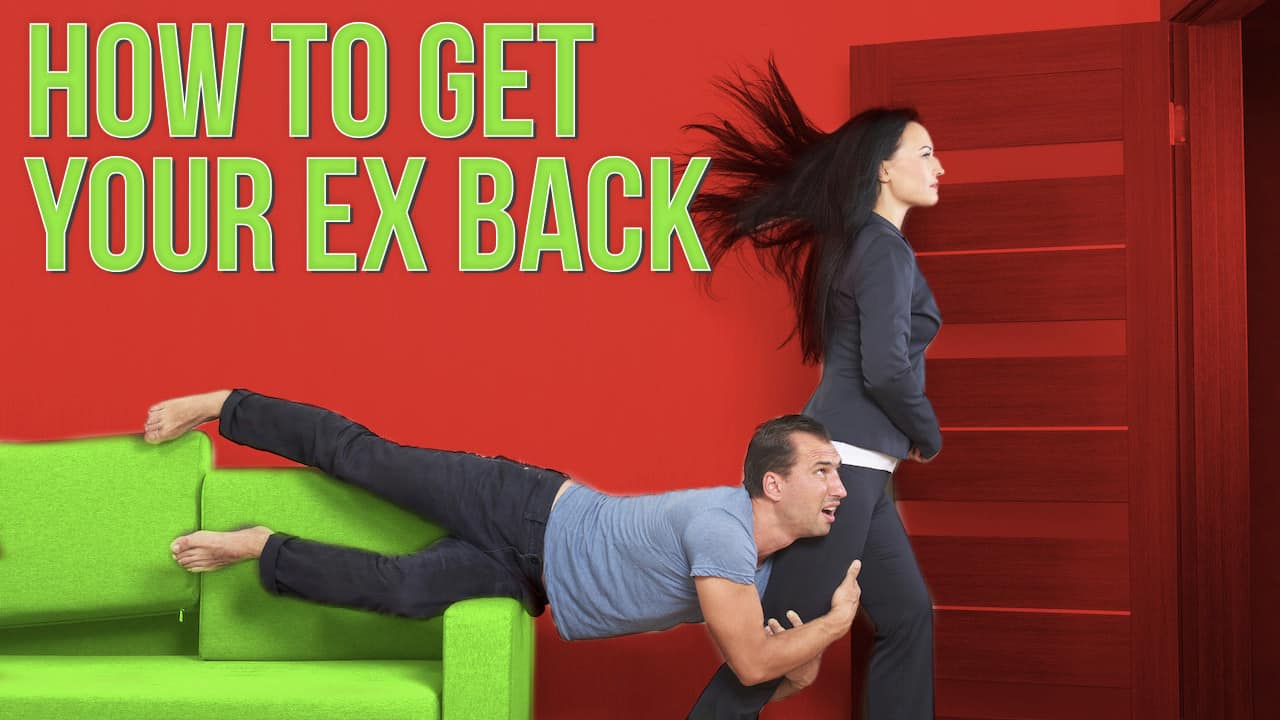 We always fear the thought of not being able to find someone better if we walk away from our current relationship, but the truth was he still went out with another female behind your back, and I'm sure it would be simple enough to find someone who at least won't do that to you to begin with. However, this is also dependent on whether she was actually a friend or not, and why he decided to go behind your back to meet her.
So I'd like to preface this by saying I'm a woman and my ex-fiancée is a woman as well. I do find most of this page to apply, but it is challenging having two women with all of that emotion and overthinking. I've finished with the no contact period after my ex broke up with me, and contacted her with my "elephant in the room" message. I know she's in the "missing phase" from texts she's sent me, and thought it was the perfect time to send it. I am in a good place and am feeling more positive every day. I was prepared for the possibility of her responding, and how to close the conversation before giving her a few days of digestion. However, I was not prepared for her response. My message included: an apology for my behavior after the breakup, that I accepted the breakup and think it was for the best, and my positive change. Her response was "I'm glad you're doing well. I'm not." I'm thrown off by this, because I'm almost worried that she's under the impression I'm moving on (although I never said anything of the sort), and she seems almost upset at my message. I'm unsure on how to respond to this- hoping you can offer me some advice. I could be totally overthinking this, but we were together for five years and I know her very well and can decipher texts. But now that we're broken up, I could just be analyzing too much. Please help! I really don't want to screw this up :)
Will I Get My Ex Back Horoscope 2017
Get some new clothes. New times call for new duds. It's a subtle change in you, but the importance will be clear to her: your new outer shell will signal deeper changes underneath. Get that new shirt that you've been wanting to buy, or those new pair of jeans. Looking sharp is an important aspect of physical attraction, and if she sees you looking great in unfamiliar clothes, she'll sense that there's been forward movement, if not wholesale change.
Hello! I have the following problem. Me and my wife are together for 7 years. We had a 4 years old girl. We had our ups and downs but we had a very good relationship. Two years ago she met some colleague of her from another city on some business trip. She cheated on me after a while. I found out in her messages that but she lied to me, she accused me of mistrust and other staff like that. I decided to believe her and move on. I even propose to her. Everything was perfect the last year or I though so. The last winter I cough her again and then this summer. They met each other not more than 3 4 times, for that I am sure. He is living in another city, he is a lot older than we are, he has wife and kid too. Most of the time they chat to each other via messenger. In june I left our home for a couple of weeks but she couldn`t take care as I wanted for our kid and our home. So I moved back because I want to look after my kid. We are back together for the last two months more as a parents and roommates than a couple. She is saying she loves me but she is not in love with me and she love the other guy although they cant have anything serious besides seeing 2 times in the year. I think I feel the same way but I want to make it right for our kid. What could I do. I know I love her and can live with her till rest of my wife. I want to reconnect with her in a real way, to restore trust and to build a new relation. I saw that system isn`t working if we are living together. So what should I do.
Remember; do not talk about the relationship during this date. Just talk about the things going on in your life and ask them about their life. And you actually have to have something going on in your life to talk about. You cannot tell them how you spend all night yesterday watching reruns of Jersey Shore in your bed. This is another reason why completing Step 2 is so important.
I love the no contact rule blog post!! And it really showed me some insights, thanks so much for that. Two weeks ago I broke up. I have to deal with the fact that he's biking through my street to work every morning and evening. One time he was biking by and we saw each other and he waved, well i just crashed.. the other day we bumped into each other. This doesn't really help me in my process to be honoust. Can I text him and ask if he could take another way to work maybe or what should I do about this?
For the last 3 yrs I was the one who reach out to him every time he leave, now I am applying the no contact, is been 2 weeks, is been hard but I told myself I will have to keep my ground for at least 3 months before I consider reaching out to him. Do you think he will reach out to me this time around? if so, any idea after how long he will reach out to me? I think I may got him used to me giving in all the time.
J and I were together for a little over 4 years and for about the last year of the relationship things got really rough. We went off to separate colleges but didn't think it would be a problem since we had went to different high schools and lived about an hour from each other anyway. The summer before we moved to college J started acting different, like a real ass, and the week before I moved in to school he broke up with me. I convinced him to still help me move in so I didn't have to explain to my parents. That night, after I moved in, he begged me to come back home so we could talk so I did. We ended up crying and saying how much we didn't want to lose each other and got back together. About a week after I had been in school I got this gut feeling and so I checked his social media messages (we had each other's passwords, it was fair game). Sure enough my gut was right. There were messages from many girls from his college, asking for his number, him inviting them over, back massages, all the typical. One girl (we'll call her C) he seemed really interested in. But I didn't overreact I just simply asked him if he'd been talking to any girls, inviting them up, any of that. His response was no. I asked him three times. He said no every time. So I sent him the screenshots, apologized for getting on his stuff, and said you lied to me we are done. That was late August 2013. He started begging pleading apologizing and I would see him some but then a guy from my school, that I was really attracted to, came into the picture. I started hanging out with him a lot, we kissed, nothing more (we'll call him V). I really liked him but he started talking bad about J and bashing my lifestyle, kinda made me mad. I had told J I had kissed him and really liked him. Then J's grandpa got really sick. I knew I had to be there for him. Finally after going round n round we got back together at the beginning of November 2013. I didn't fall in love with him again until the end of January. V was still persistent and we talked a lot. However, J won me back and I fell all over again. School started back late January and things started going down hill again. Me and V started talking some again and J started being a butt. Then it happened. Early February I found out I was pregnant…me and J were devastated, terrified. It's all we ever wanted but we knew we couldn't do it. We made the executive decision to abort it. Two days before I was to terminate my pregnancy I got a call from J asking if I could come get him, he had "locked his keys in his truck". I said I'd meet him half way but I was too sick (from the pregnancy) and very tired and couldn't make that drive. He agreed. So I went to get him and took him home. Two days later I made the most regretful decision of my life (I hate myself for it) to terminate my pregnancy. At first things were hard. But we got better, him and I. Then on spring break, I was playing games on his phone and checked his messages. He had a texts from C, the girl he was interested at the begging of the year. The text read: from him: where's my pants? Lol from her: I don't know haha. I WAS LIVID. Thinking the obvious, obviously. Then I put two and two together. I checked the date on the messages and sure enough they were from the night his keys supposedly got locked in his truck. The truth was they had actually been thrown away with his pants with the girl he was interested in. I didn't break up with him though because of everything that had happened and his grandpa was still really sick. We got better, celebrated a great birthday together (only a day apart), and things were looking up. I was in love with him. He was in love with me. We grew close again. Then V started wiggling his way back in. We texted casually, quite often though. J got mad. I wasn't meaning to hurt him but idk, I guess my thought was look how much you've hurt me I can at least talk to him, immature I know. In early June we lost J's grandpa. It was devastating. He was so broken, it hurt to see him hurt. It brought us close again. We had a wonderful family vacation at the lake, gosh I loved him. Then when school started back things got bad again. We fought a lot. We broke up again, I started hanging out with V, kissed, nothing more. I kinda stopped trusting J. We got back together, the last date we went on was mid October 2015. We fought at first but ending up having a wonderful time and that's when I decided I was going to move close to him and be with him and we were going to get right. Not too long after that though, he broke up with me. It made me mad. He kinda begged for me back, we fought, said a lot of mean things to each other, it got really really bad. He told me he wanted me. Finally i softened up and three days after that I agree. However he tells me it's too late. 3 DAYS! So I begged, pleaded, cried, apologized, stalked, hacked. Name everything not to do to get your ex back and I did it. He claimed his new girl was better than me and he wasn't happy and didn't love me and didn't care. I heard it all. He was so mean. (This started January 2015). I still begged, cried, called. He started blocking me. (End of feb) After the second time he blocked me I got mad and left him alone..for 10 days. During that time he called and facetimed but never text. I Finally answered him late one night and he was crying. Saying how much he love loved me, how sorry he was, asking if I changed, all that. He then text me that night and said "you're the only one I've been with. I'm tired of f***ing it up with us. I want to f*** it up with everyone else then hope you will love me again one day." So I begged and pleaded some more. By the time spring break came around I had given up. Then of course he contacted me again. Trying to apologize. He got mad because I thought I didn't tell him happy birthday but I did, he just didn't get it. 2 weeks later he tried to contact me asking if I was going to a certain concert and who I was going with. He even logged on to my Instagram, made it public, and added himself back then messaged me so I would talk to him, deleted the conversation when we finished. This was mid April and I was thoroughly confused because he's told me to move on, he's moved on, he loves her, he doesn't hurt anymore, to leave him alone. So I was trying to do that. He contacted me again on facebook at the end of April 2015 trying to convince me we were not meant to be together, of course I didn't agree, we messages back and forth some then he stopped talking. I just left it alone. That was a Tuesday, the following saturday I got a friend request from him on facebook and realized that after our conversation he had deleted me as a friend. Every time we had a conversation on social media and he didn't agree with what I had to say he deleted me so at this point I had changed my number and blocked him on everything but facebook. But after I realized he deleted me I blocked him on there too. Ok, so now it's about a month since that happened. His girlfriend is all about him. I went to his little cousin's baseball game this past Monday and his family was there but he was not. His aunt cried as did I when I had to leave. That night I text his mom just to see how school and everything went for him. Then he text my mom asking her to have me text him. I didn't. Then he tried to turn it around that it was my fault. He said he tried to talk to me and would talk every time I wanted to but now I had him blocked on everything. Saying how he had been hurt too and all of that jazz. I still haven't gotten ahold of him. If he's moved on like he said why won't he just let me be? I want to make amends with him because I realize all the hurt I caused. I know what to do better now, I just need to know if there's a chance to get him back. There's been a lot of damage but I honestly can forgive it all because I love him. He's very stubborn and he's saying never again. Someone please give me some advice on what to do. I want him back and a better us, I'm ready to grow up and get passed all this stupidity but it's hard when he is being so stubborn. I need some coaching on what to do, is there any hope? He still told me he loved me on spring break, and always would, he just thinks we were no good and all I see is the good. HELP PLEASE, I know it's messed up, but it can be better, I just need him to see that. I love him, I miss him, and I want to make us right. We used to be so good but distance, school, and stress got in the way.
There were other factors. His coaching staff consisted of my father and this 26 year old girl who was a friend from my past. He and this girl have a lot in common, from activities to food to music to humor. It makes sense that they would become good friends. On their days off, they would go skiing with each other, go to the bar to apre… My ex did not know where to draw the line. One day, he tells me that he is going on a long adventure with this girl, a full day hiking/ski trip in another state. There was another guy that was joining them however that didn't matter. My dad gave me a call and sounded concerned (he never talks to me about guy stuff). So I panicked. When he got home, I expressed my feelings that it made me uncomfortable how much time that he and this girl were spending together. I did not get the reassuring response I wanted. "It takes you thinking I am going to leave you for you to change" and "Why can't I be friends with another girl?". He said that things just didn't feel the same anymore between us. I was stunned. He had turned it around on me to make me feel guilty. He said that he felt unappreciated and taken for granted all winter. He wanted more help with dinner and the dishes. And I apologized and promised to be more aware of his needs.
As with all other events that may have a past involvement regarding the two of you (Valentines, birthdays, New Year's), contacting her soon after starting NC would probably come across as desperate and an attempt to try winning her back in her eyes because she currently has her guard up against you. At this point, only you would think it's rude not to wish her on her birthday and she wouldn't expect you to. You could read this article for more input regarding this matter.
"Retrosexual romances" seem to be the hottest hook-up trend out there — courtesy of Facebook and other social networking sites that make it super-easy to reconnect with an old flame. But should you? Diana Kirschner, PhD, author of Love in 90 Days: The Essential Guide to Finding Your Own True Love, shares the deets on whether to dig back into the past, and, if you do, how to work a happy — and sexy — reunion.