Hello, my boyfriend and I have been dating for the last 3 years. He did break up with me before about 2 years ago bc he wanted to grow and get his life together due to money issues. We are both almost 26 and in real estate. I did no contact for 2 weeks and I texted him and he texted me paragraphs about how much he missed me and long story short we got back together. We lasted a total of 2 more years. About 4 days ago he broke up with me again. He was the one that wanted to see me everyday and he was always taking care of me and I did the same for him. Without even me pushing he wanted to see me about twice a day before and after work and always wanted to spend lots of time with me. Even the same day of the break up he talked about moving out together and he always talked about the future and getting me a ring the last few weeks even months. He flipped on me all of a sudden 4 days ago and told me over text he doesn't want the relationship bc he has to focus on himself and get a place and get his life together. Shocked I kept asking him questions begging him not to leave but he kept saying he has to do this and it was hurting him too. I went to his sisters wedding a few days ago and met his whole family. They all loved me and his dad told everyone I was his daughter in law and his sister said I was his sister in law. He told me the wedding made him realize how quick everything was moving and he needed to grow himself. How can he flip on me and act cold so suddenly. It broke my heart. Our relationship was very strong and we were always there for each other like a married couple. We even had a trip coming up next month. He just acted so cold so suddenly and didn't answer my texts after that. I tried to ask him will there be an us again or future together and he just said he didn't want thi anymore and that he has to focus on himself. I did no contact for 4 days now and it's tearing me apart. I want to marry this man one day and I miss him so much. We planned our future together :(
Hi,me and my ex were in a long distance relationship for more than a year .then we suddenly he seemed to be less interested in communicating.he said he started liking a girl there,and i couldn't do much about it. We still keep contact but as he have a very busy career.He told me that things are not the same now snd he does not feel the same love for me and that i am not his kinda girl.

Long distance relationship, We dead-loved each other for one year and then I broke up. She left immediately and I missed her for two weeks and texted back. Three months I didnt care, She kept texting and called. slowly she came up with this breakup thing. All of a sudden she declared breakup and I couldnt digest it. I begged her for 2 weeks. Will she get back? How long should I wait?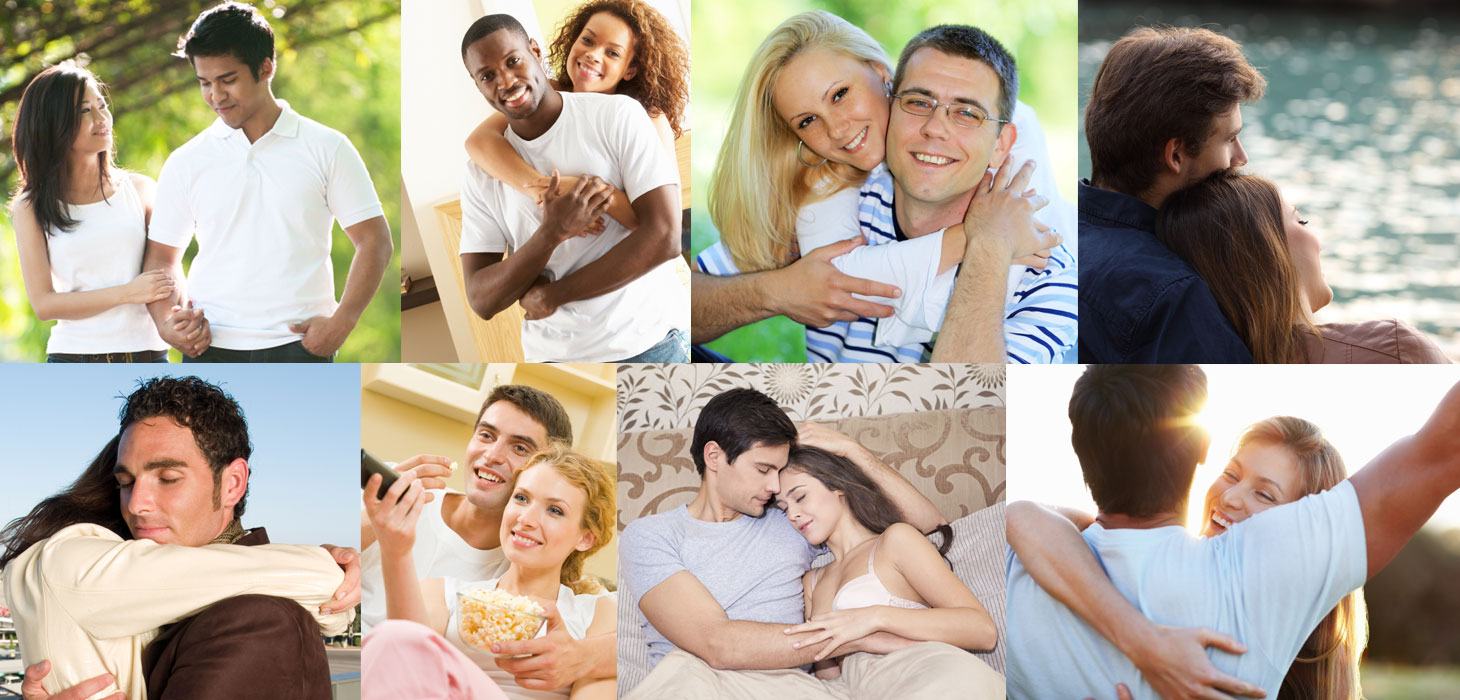 I asked my friends if these "How to win your ex-girlfriend back" videos are true and do us guys have a chance of doing so. My girlfriend of 5 months broke up with me a week ago. We texted back and forward and she said she felt like we aren't right for each other. We came back from a trip from Arizona and she said while we were visiting her sister my behavior opened up her eyes and she saw me differently. She said she felt like I was isolating myself from her sister and her sister's husband, which I wasn't. She felt like I didn't want to be there. I DID want to be there with her. Of course I did. I didn't know what set that off. I felt the cold shoulder she was giving me half way through the trip and my mood change so I began to felt moody as well and that made things worst, but of course I didn't ignore her sister and her sister's husband. I was trying to focus more on what is setting her mood differently. We came back from the trip and she texted me when she got home that she needed time to think and through text she told me she was upset with me during the trip. She said she need space and didn't want to text me, so I skipped a full day of text and the day after she texted me to end things. I emailed her and texted that I love her very much and I believe we as a couple we go through bumps the first few months and if we love each other we can make it work. Correct small things early to get through bigger things in the future. She said she made up her mind and she isn't going to change it. She said she love me still but we're not meant to be. I know this is long but wanted to get all the details out. Does it look good and do I have a chance still? I want to have hope and faith that we will get back after I give her more time. She said time won't make a difference. Was she saying that because it was in the moment or does she really need more time to re think things? I LOVE HER SO MUCH AND I JUST CAN'T LET IT GO.
The way you communicate with her via text and in calls will need to change. Given that you're in a breakup you've probably been doing it completely wrong, replying instantly to her messages even though she takes hours to get back to you. This has to stop, and you need to start communicating in a more attractive way, after the no contact period. That's why I'm going to teach you how to get your ex-girlfriend back fast by text message, although be aware, texts are only part of it.
Spend more time on yourself for now, because she probably felt your intention when you reached out and isn't ready to face you yet. Work on understanding yourself better and making positive changes in your life that would help with the depression and mood, so that you won't end up contributing toxic behavior if you ever get a third chance with her, or even if you end up with someone else down the road.

I guess I made the mistake of... i dont even know..... getting TOO comfortable? I mean I got to the point where I was literally being affectionate with her all the time like a boyfriend. Hand on the lap, pecks, hugs, and she didn't respond in a negative way, dont get me wrong. The problem was, as it was before (when we broke up) that she has a lot on her plate. And I mean a lot, financially struggling, an exhausting job (night shift mind you), she finally moved out on her own which caused an even bigger strain financially, her family lives in another country, and she is currently searching for a second job. So naturally, being affectionate, or reciprocating affection is the last thing on her mind.
So me and my ex were together two years ago (long distance) we broke up & (we have children together also) we spoke on getting back tougher but his job took him overseas for about a year so fast forward things were seeming like err been on the right track .. we spoke on vacations, plans & etc … than after a weekend together he says he really thought about it but he don't think we will work out because we are two different people … he never said he wasn't in love with me but that he is vegan i'm Not & that he wants to move to a different t state in a year or two & I want to wait 3-4 (don't want to move with no job lined up) and that he wants someone who on the same page as him (we haven't had in depth conversations since before he left & he doesn't realize that I now want to move sooner than later… we have kids so I know the NC rule might be hard but they have their own phones and was just like if we need to speak I can do it through them or is that unfair … my friends say it seems like he is scared of breaking up again
You're going to have dig a little deeper and try to understand what caused her sudden change of heart. Often, unless the person has commitment issues and is always looking for a way out of the relationship, thoughts of not working out usually don't develop overnight and have larger underlying issues tied to it, just that the other party may not have brought it up. Your chances are dependent on what this underlying issue is, and whether its something that can be resolved or not to win her back.
I realized two things then – I have to change and get Paul back! Being friends with him was not enough! My friends told me about a bunch of books, but when I looked at them, I knew that I wasn't going to be able to read all of them. Most were more like a textbook, which I had enough of at school. And then I saw your book. It was easy to read and opened my eyes to many problems I had. I didn't expect that getting him back was going to be so easy. Although, at the beginning, it was difficult to follow your advice and I even had to ask a friend to make sure I do everything I'm supposed to.
Under the normal circumstances, one month would be the advisable time to wait before contacting your ex again. I would suggest trying for the same period and using this time to focus on loving yourself right now, especially with the pregnancy on its way. However, given the current circumstances and if one month is too long, at least wait 2-3 weeks to see if he comes around eventually.
Hi so me and my gf of 6 months recently broke up about 3wks ago. We lived close together for the first week of us dating, but then she had to go back hom this summer to do some classes at another college. We stayed super connected and the spark was still there. We FaceTimed and/or texted everyday so we could keep us w/each other. We watched shows and movies together, and we even saw each other physically in between for a little a couple of times. Everything was fantastic and i feel we were on the same page. We were both vulnerable, open and honest with each other. When she came back home to her dorms, I stayed over the night and we did it for the first time. It wasn't perfect, and I probably wasn't prepared myself but I was willing to talk the day after since I was comfortable enough with her. After that day she seemed distant and rarely texted me. When I confronted her about it, she finally opened up and said she's been having connection/emotional issues and she doesn't know if it's something that she needs to work on herself for awhile. We met up for coffee a few days later and after we finished talking about some stuff, she brought up just being friends and I stupidly agreed because I figured that's what she wanted since she had been acting that way. She already had my hoodie and stuff in her bag and gave it to me...which hurt bc she planned that. She still looks at my Snapchat story's and my instagram daily. I still really like this girl. I know I need to work on being less jumpy and anxious when shit hits the fan. What should I do?
Best Advice To Get Your Ex Boyfriend Back
Now its been 2 months and we text daily and i did no contact for 2 weeks. However, he doesn't text me as often anymore (30 - 10 hours for a reply), hang out with me, or ask me to hangout with him like it was during our post break up before I went no contact. Now I feel like he has moved on and lost me because he is always with friends and never reaches out to me. Should I move on too or still try to get him back and rebuild what was lost?
Your main goal in this section is to just open up communication. Remember though, you want to be in control at all times. That means that YOU have to be the one to end the conversation. To make matters more complicated you can't get into a full blown conversation with him yet. This is simply a small baby step that you are using to test the waters and gauge where you are at.
Your first problem is that through your internal, OCD, one-track, incessant hamster wheel thoughts (and it doesn't matter if no one knows what you're thinking. Your thoughts will always seep out into your actions) and through your actions, you are essentially begging for him back. You have to take a step back, take a breath and vow to put an end to the crazy, an END to the insanity. No one likes crazy and it looks pathetic, desperate and awful on anyone that tries it on. Begging for him back is the worst approach possible. Men, no matter what they may claim, are very territorial. Men want what they can't have. He may scream from the rooftops that he doesn't want you and never wants to see you again and he may even really think that he doesn't want you but I can assure you, he won't sleep well at night wondering why it is that suddenly you appear to not give a flying F*CK and why it is you've gone from Desperate Debby to #IDFWU please-forget-my-name Patty.

Let the disloyal, bro hoe users drain him dry if that's what he's after. But, as long as he has to wonder what you're up to and why you're being so avoidant, his curiosity will kick in and the challenge is there. If he thinks there's a chance of other guys hanging around his front porch, you're going to see him do a 180 in the attitude department. How To Get Your Ex Boyfriend Back
I'm not sure if you can help me or not. So me and my ex were friends for nearly 2 years before we got together and after a discussion we decided that it would be a good idea to try dating each other (both of us had been wanting to date the other for at least 8months but hadn't told eachother due to the friendship). Everything was going great and we made a promise that if things didn't go to plan we'd stay friends because our friendship was important to both of us. We made it to just over 2 months and then broke up. It was a pretty easy break up, nothing too traumatic but the way he acted could perhaps been seen as a bit out of hand by some people. Though out the relationship everything was great, he treated well and with respect and he wasn't pushy for sex. I also was respectful to him and treated him really well throughout. Everyone including myself always thought that we would last forever but I guess good things come to an end at some point. My boyfriend is 18 and I'm 16 so I guess that makes things more difficult. Anyway, we were great with eachother even up to the day of the breakup and then I found out that he had messaged his mate a week before saying he was "getting bored" of being in a realtionship with me and his mate told him to keep going on seeing how things went. Having found this out pretty late at night, I asked him as soon as I could the next morning. When I did, he agreed with what I had found out and we broke up. He told me that I had done nothing wrong and that he wanted to remain best friends as we previously were. He explained that due to me being his first girlfriend, he didn't know what to expect in a relationship and due to this, he didn't wanna be in a realtionship with anyone. He messaged me the next morning saying that he was sorry and felt like he had let me down. I didn't reply. I decided to start no contact and have been doing so for the last 15 days. Before we broke up, it was planned that we would come to my school prom with me but now due to the break up and no contact this is no longer a plan that we have. I have been recently debating about whether or no I should ask him to come because even though we have broken up, I still love and feel bad because he shouldn't have to miss out because of the breakup as he didn't have a prom of his own and was really Looking forward to going to mine. He also organised a suit and we talked of how we were matching te dress and tie etc. I know that even if I keep up the 30 or 60 day no contact, I am still going to feel the exact same way about him as I always have and so I'm thinking of ending the no contact and asking him to prom with me, even if it just be as friends. I need to decide pretty quickly as I only have 2 days left to purchase the ticket but I'm scared that he will say no and I'll end up hurt and I don't know if it's a bad idea to end no contact. I thinking that perhaps if I do ask him to prom and he says yes. I continue the no contact until the date of the prom? Do you think I should end no contact and ask him to prom with me?
Spend some time in no contact to work on your issues on insecurities and make positive changes to your life. Often if a party doesn't know why they want the relationship to end, it could simply be that they just feel overwhelmed by the emotions and it would be easier to let go. Show her these changes at the end of no contact when you reach out and try not to be too pushy or needy this time around.
We both met through gay dating app in Feb-2018 and loved each other for 3 months and both used to express our love indirectly where my boyfriend used to like me a lot and used to chat with me daily with lot of interest and enthusiasm and use to share his pics where he goes and use to say everything. And we celebrated the first two months anniversary too . In 4th month that is in May-2018 i expressed to him directly that i love him and he said i liked you as a friend and but i could sense at that time he likes me but not expressing. Slowly he lost interest in me and but used to chat with me daily.
My boyfriend broke up with me in June and we got back together in July. One day we went out for lunch and for some reason I got mad at him and said some mean things. And he broke up with me again. He said he wants his space and he is in frustration because he is not getting his degree. So we decided to take a break for 6 months. I help him with the paper things for his college so we at least see each other once a week. I know he loves me but I really don't need a break. Please advice me how do I get him back? I feel like we are soulmates and just can't think of being with other man. We are really strong emotionally and physically attracte but something went wrong in our relationship that we can't figure it out. Please advise me how to get him back
Who has this worked for? I don't expect people will immediately believe me that this works. At least not until I share more with you. Most people who start looking for solutions are skeptical. In fact, many of our long time readers said they were skeptical when getting started. But now many of those who have followed the advice I'm giving you, are back together with their ex.
My ex-boyfriend recently broke up with me almost two weeks ago. We had been dating for 3 years and 4 months. The day after the breakup I asked to meet him and tried to convince him. I failed. The next day I called him and failed to convince him again. 6 days later I met with him again to get closure, but ended up with nothing again. It is my 5th day of no contact and I intend to give him a month or two of NC. We have "broken up" before, but it was usually only for a day and typically were caused by small fights where one of us was stressed and lashed out. One of the reasons we broke up this time was because he said he didn't have romantic feelings towards me and just loved me as a friend. He said that he struggled with his feelings for me in our third year and started to feel like our relationship was a chore and allowed these feelings to bottle up inside of him. He also had a lot going on which I think is another factor that affected our relationship. When he broke up with me he said things like "I don't love you anymore", he agreed that I made him feel loved and wanted, he said I tried my best, but said he still couldn't love me like that. He also said that he didn't want to go through that cycle of breaking up and making up and wasn't ready to be in a relationship right now. Although I want to accept this gracefully and respect his decision, I still would like him in my life. I feel confident we can make it work. Part of me is scared that he won't reach out or be open to starting a new relationship with me, but I love him and want to be the one to make him happy. I don't know if we have a chance. Everyone says we don't have a chance and that he won't change his mind, but I want to know what you think. I want to believe and start this NC period with some optimism and hope. Do we have a chance?
Broke up with girlfriend after over 2 years together. We had some issues and had been to relate but finished counselling positively. Change of job had me move towns. She followed me 2 months later when she also had new job. My job fell apart and I had to quit just as she relocated. I then got work elsewhere on temporary basis but it went on for 9 weeks. We barely saw each other saw each other. I felt pulled work wise away from her and I allowed it to happen. We split. I was in denial for a month or so. When realisation hit I was heartbroken. I've tried emailing to say I want to get back together but she's said she's not in love with me and we have no future and that she wants space to heal.. I love her so much. I've written a heartfelt apology for hurting her but she won't respond. I just don't know what to do. I think she's built up her barriers and is determined to put me in a box and ignore me. What do I do? I'm so very sad, really love her and can see all the ways we could have a really good relationship but if are doesn't….
Regardless of how a relationship ends, all breakups result in the same thing: Every guy on the planet -- seriously, every f*cking guy -- will wait until their exes have moved on from their relationships to want their exes back. This fact is so universally predictable that women anticipate and LIVE for the day when they have moved on and feel unaffected by their ex-boyfriends' efforts to win back their love. We basically fantasize about it.
We've come full circle; at this point I can also tell you that if you've done everything possible to get back with your ex, if you've followed our advice diligently, if you've worked with a relationship expert and the one you love still isn't willing to make any compromises or sacrifices to also accommodate you and to make things work; then perhaps you should consider moving on and research how to get over a breakup because he or she probably wasn't right for you.

If you had genuinely meant something to him, even her consolation would not be enough to fill the void that was lost between you and him. This is something only time will tell, and you made the right decision as it wasn't fair to you that he was going about confused and having the best of both worlds, hurting and confusing you in the process. It'll definitely work out happily for you, whether you end up with him or not, because you made the decision not to cling onto something toxic, and while it may hurt now, in the long run, you'll be happy to know that you made the right decision to free yourself from it.
When I brought up not dating anyone else, he said although he had not been he had been thinking about us and was confused about what he wanted. If he wanted to focus on his career only or settle down. We seemed to be on totally different pages, I was only looking to have the security of confirming we were only seeing each other and trying to understand how he felt about me. He assumed I was asking for a serious relationship and said that the honeymoon stage was over and we needed to think about the future. I was only thinking about the present and was still happy getting to know him but needed to know how he felt about me as I felt alone with my feelings that I was expressing with no reciprocation. In the end I told him to take some space and figure out what he wants because I couldn't continue to date someone that didn't know how they felt about me.
It seems that he is emotionally immature at this stage and is acting upon his emotions at that point which has caused him to switch between the two of you over and over. The fact that both parties have been readily available for him whenever he feels like this only serves to strengthen his thought that he is able to come back whenever he wants to. I would suggest actually limiting all contact with him and and properly going through no contact this time around so that the 'idea' that he isn't always going to get his way may hit him and that he starts to think clearer on who he actually has feelings for.
hi,my girlfriend of 5 years broke up with me about 2 weeks ago..we had a very close/ steady and intimate relationship. we are staying quite far from each onther but we have manage to keep our relationship on track. she is a very active person and was selected to participate in a choir. They went to another city for 3 weeks and during that time we had an argument and someone saw the crack and got close to her. She just send me an sms saying we over and that she moved on with her life..I re aly love my girlfriend and i did everythng wrong on getting her back..besides the distance between us, i cannot handle this situation...please help me on getting my girlfriend back. Besides being boyfriend and girlfriend, we were friends.We shared everythng and i mean everthing.She was the first person i call in the morning and the last one when we go to bed at night.
I broke up with my beloved ex due to some problems we had..he always told me he is going to kill himself and after a long period of trying to help him he left for his job at the helllenic navy…then after some time of the problems he had I told him to brake up….and then found someone else after some time,so I could overcome my beloved one….and then,because I wanted to return to ex who loved me a lot and I also did,the new one sent him photos and said that I cheated on him,thing that in NOT true….and he threatened me to be with him otherwise I would have problems…and so,my ex hated me..9 months passed and I still love him and want him back and I don't know how to tell him….he also has told everybody the worst about me and together,the made a clique of hate towards me….I am really sad I don't know what to do…
It is important to take time after breaking up and before trying to get your ex back to examine your own emotions and decide if you truly should be with that person. Rekindled relationships often suffer from a lack of trust and can be more likely to cycle on-again-off-again with repeated breakups. If you're not 100% sure that you want to be with this person in the long-term, avoid further pain by doing your best to get over your ex instead of pursuing him or her again.[2]
Hi - I've been dating a wonderful woman for over 12 years. For the most part, everything was fine but I took her for granted. I was regularly late, my house was a mess and I wasn't always at my best. Never was physically or mentally abusive. I have two kids, not hers, who she loves and I know they love her. My daughters are now 25 and 18 so they've been part of her life for most of their lives. It's been a long month without her and I'd love to know what I can do to fix things with her. I've tried to give her the 30 days away deal and have tried to stay away from her to give her some time.
I was devastated for a few days and cried and begged and pleaded but afterwards I realised it was a stupid idea. Then I started accepting the break but still had thoughts like 'maybe his depression affected his decision' or 'maybe when we meet, he'll rethink it.' He was academically smart but not emotionally smart and I was the other way. It took him a long time to figure out that he liked me too when we were best friends. I also realised it's a stupid idea to think that way because he made his intentions clear for now. I apologised for my actions after the breakup and told him that I'll try my best to be his best friend but...
Using Law Of Attraction To Get Ex Boyfriend Back
My boyfriend and I broke up March 26th. We got in a huge fight and I said some mean things. I pretty much begged my way back to him. That lasted a month. During that month, he was very distant and wouldn't really make plans with me. Mind you, before we started dating we were best friends for a year. He broke up with me one week ago. We didn't talk for 3 days until we ran into each other at a concert. He was a little drunk, so i took care of him. He texted me the next morning and we talked for a bit, the next day i asked him if he wanted to see the new Deadpool movie. His response was "maybe" he then said maybe some space would do us good. And we haven't talked since. He told me when he saw me that he "didn't love me like that" anymore. Do you think i have a chance? Should i spend time working on me, and then contact him and try to get our friendship back and then hope we get back together? Or should i just move on? I really love him and want to be with him, he is still my bestfriend after all.
Spend time with good friends. One of the best ways to source yourself is to put yourself in the company of good friends. Good friends remind you of who you really are. They can give you a new perspective on things and can generally be fun to be around. Good friends serve as one of the best distractions as opposed to eating a bucket of ice cream and watching Netflix all alone because they can help to build you up in the meantime and leave you more empowered, stronger, and more in touch with who you are. It might be worth it to define who good friends are. Good friends are friends that help you choose the most useful and empowering interpretation of your situation. They don't look to blame or help you wallow in self-pity. They have compassion for you, yet believe that you are inherently fine. They remind you of how fun you are and how much life itself has to offer. Spending time with people like this will feed your soul. During this time take advantage of everything these wonderful people in your life have to offer. Plan a trip. See that show you all always wanted to see. Do all the things that make you feel alive and do it in good company.
 Change up your look. Making small changes to your hair or wardrobe can have a huge impact on your overall confidence and make you feel good about yourself. In fact, tweaking your external appearance can, amazingly, inspire the courage you need to make more substantial changes. Something as simple as honing your personal style can eventually lead to actions and choices that can improve your energy, satisfaction, and joy in life. Investing time and energy in making small improvements to your outer appearance makes you feel joyful, confident, and entirely yourself and will only lead to good things.
Deal lauren. I am a fan of mars and venus books and i have all the collection. I also recommended the books to my friends. But i still need your advice , my bf broke up with me 4 months ago. he felt overwhelmed, asked space and said he has nothing to say other than he needs to be alone. Since than i tried everything includinf suggesting to be friends and told him im over the break up and want my friend back. We work together, we were close friends for 6 months and we dated for 4 months. So after the friendship speech, he panicked and ended the conversation by saying lets keep it simple and move on. So i decided to start a true limited contact ( since i hv to work with him daily), since than he called once for work purpose (i think) but didnt answer him, he asked once how i was doing ( i replied im gd only) he tried a few jokes, and we met at a friends wedding so he invited me to dance with our other friends but i declined. I am commited to NC. He also invited me for a coffee at the work coffee shop and touched my hand once. My reactions were simple and didnt show attention or neediness. Than suddenly he went distant again and start ignoring me all over again. Im completly lost. I thought he starts to get closer!!!Please advice. Thank you ...
You should perhaps consider the fact that when chasing other women for the first time, we tend to put in a lot more effort than in a relationship that has been ongoing for 20 years. You should think about why she lost the spark for you and whether its something you've stopped doing or efforts you've stopped showing towards her after being together for so long.

How Can I Get Revenge On My Ex Boyfriend