To reply to Renne's comment, you should act happy. Not overly happy, as if you are just so glad that you are single but you should be the same vibrant girl that he fell in love with. He liked you from the beginning because you were happy and were out there living your life and doing you. So, be that same girl that is still out there living her life regardless of him. A man doesn't want your happiness to be based on him or what he does. He needs a girl that is going to be just fine with or without him. You should still be there to listen if he wants to talk but do not force him to talk about anything he doesn't want to. He's not trying to shut you out. He just needs space to get it figured out on his own. And being able to figure things out on his own is something that builds confidence in himself and will help him be ready for you sooner rather than later. So, give him space. Be happy regardless. And be there for him when/if he needs you… but no pressure.
So he moved out of my flat but he left the majority of his stuff here at my apartment. I went on a trip and I asked him to take his stuff from my place for good, he had 7 days for that. When I arrived home, nothing happened, his stuff were still here. During my holiday I didn't contact him, when he messaged me, I didn't respond him. When I was traveling home he messaged me like "we need to talk." I didn't know what could happened, so I replied with a simple "about what?" when he told me he didn't have the emotional strength to take his stuff and he also was worried about me that if something terrible happened to me or what? So I replied to his messages focusing on the context like "I'm gonna pack your stuff alone" and then he asked me if I need help with it, I answered him with a simple "no". So did I violated the "no contact rule" here? Can we consider all this as "emergency"? and also do you think I made "one of the biggest mistakes" by being too cold or rude? Please help me, I don't want to drive him away, I don't know what to do. :(
Oxytocin Get Ex Back
This is a good article. I probably broke some rules. My girlfriend broke with me three weeks ago, she blocked me from social media except from emails. We'd been emailing us but last night she told me that she wants to recover peace and happyness. I accept to prove her needy. We'd been together for four years. Hopefully in the no contact time she would miss me, as I do miss her. Today I sent her a text message with a flower, wishing her a good day and reminding that she is more beautiful than the flower. I would try the 30 days challenge.
The techniques that are given in this bonus will influence your life for the better. They will also help you systemize your thoughts and improve your productivity in any problem solving. Most importantly, they will help you reevaluate negative moments and thoughts that often appear in our head and are very difficult to get rid of. Such thoughts constantly spoil our life, take our energy and make us depressed.
Not sure about this stiring of jealousy so to speak. I've tried to use a little bit of jealosy for my guy to realise I want him to call me as we haven't spoken for days and also another time to make us 'official couple' and it backfired. As these events were near each other he exploded in once about both accusing me of being unloyal. Though my fault was that I simply sent him a screenshot of a guy (whom I talked to while we were on a break with him) who asked me out and I answered I've got back with my boyfriend. I said to my guy I was rejecting others while I didn't even received responce from him. He got even more quiet and few days later after finally asking him was he angry about something he pushed me away saying he didn't think it would work with me as I was chatting to others. He's been hurt by an ex gf and is pretty much on the lookout for clues about unloyalty. Maybe for guys who are not that jealous yeah but I wouldn't use this method any more!
The day we broke up, we went out fishing with two friends and it was really cool, and we went to see some of his friends play handball ( which is a very important part of his liife, but i have never played, so don't really care, but I wanted to make the effort for him and to be with him). I was doing so good until he decided to go play ball with his friends during half time, leaving me alone on my chair, while I had come to be with him. There were two people I had talked to before close by ( which was his excuse to leave me) but they were talking the foreign language and imagine how hard it is to engage in the conversation when you don't know what it,s about and you need to switch language… So i got mad at him and told him it wasn't cool to leave me on my own.
I was beside myself with shock. I was just dumped by my girlfriend, even though I thought things were going great. My initial instinct was to start promising change and control the situation. Although I hadn't gone overboard by begging or texting repeatedly, I was really struggling and didn't know what to do to get her back. I scoured the internet and after reading countless articles and websites, I came across Lee's site and read a few articles. His advice and take on the getting your GF back seemed to make a lot of sense and I felt like I needed some objective help so that I don't blow any chance that I may get. I'm so glad I booked that call with Lee! After a few sessions and by following Lee's plan, she finally contacted me and wanted to meet. Lee's advice on how to handle both NC, as well as how to interact with her in those first few meet ups was invaluable! I am happy to say we are back together and it's never been better. The things I learned about female attraction from Lee I will continue to use in relationships to keep the spark alive and attraction high. The hard part was to trust the process, but Lee's clear and genuine demeanor made it easier to do what I know needed to be done to get her back. I would highly recommend Lee's services if you would like to get your ex back or simply improve the dynamic in your current relationship! -Marc
I know you feel hurt and you probably feel worthless right now because feel like your ex doesn't want you. You are eager to feel loved and hopefully 'My ex will know that I'm in another relationship and my ex will feel jealous, and will beg to come back.' STOP. That's not self-love. That's called my-ex-is-still-the-center-of-my-universe. Everything you do is because you want to get your ex back. But actually, everything you do from now on, should be focused on yourself. 
It would really depend on the type of person he is, but perhaps for now just go with NC as found in our articles, and focus on loving yourself first. Pick yourself up from the breakup, and if he contacts you again it would be a bonus. Sometimes a guy doesn't know what he's lost until he's actually lost it, and desperately comes back, but other times they just end up not thinking about it and may have even decided to move on the moment the breakup happens. As I've said, it would really depend on how he is as a person - that would determine what he does.

I love this article, I am definitely going to follow your advice. My only concern is that my ex might've done the 4wk no contact along with every thing else to me already. He now texts me everyday and he recently told me that he loves me and he misses me but hasn't said he wants to get back together and he is talking to another girl. Should I still do this?
Hello, I have a question that has been of concern to me. So I'm almost to the end of no contact, and I would like to send a short letter to wipe the slate clean... however, she has moved and I dont know the address. I made a mistake during the breakup involving social media and she blocked me on facebook... but is still open to texting. She and I work in the same city, maybe 5 minutes apart or less... so I thought maybe I could leave the letter on her car one night after i get off(but I am really worried that it'll come off as creepy stalker), I dont think she'd even read an email, and we were together 9 months so I dont think texting would be my best option. Ideas?
Such great advice! For the first time since my bf has been ignoring me hardcore, I smiled at the thought that he's really just a ninny ? The jerk left without a word and won't pick up the phone when I call… No explanation just disappeared (I assume he's my ex now?). I think I can handle ignoring him now. It'll be hard, but this is encouraging. Thanks!
Develop a playful sense of humor. What do girls say they look for most in guys? A sense of humor and a playful attitude These two traits are attractive because they tell other people that we're youthful and not aggressive. So learn a few jokes if you can (friends are always good to try them out on) and keep the ones that work and throw away the ones that don't. Learn to make fun of yourself a little, in a confident way — not a mopey way. And, for goodness sake, be playful, especially when you're around her. Tease her lovingly, or play a small prank on a friend. You'll notice the difference in her.
There are also millions of women abusers and millions men victims that suffer in silence. So this post was great until the discriminative last sentence about million of abused women. Many man just dont speak about terrible repeated abuses, because man must be strong , man has to stand up...man men resist, hold on and bear abuses while women are very prone to scream and ask help at first one.
As he saw the impact of his new listening skills Peter all the more conscientiously dug into learning all he could from his relationship skills book, workbook and online program.  He realized that prior to the relationship breakup he had had no idea of what a high-skilled activity sustaining a loving partnership was.  Now that he understood the potency of collaborative dialogue, conflict resolution and emotional self-regulation skills he studied intensely every night as if he was preparing for exams.
Catholic Prayer To Get Ex Boyfriend
A lot of experts employ the so-called "No Contact" phase when it comes to getting your ex back. This is one of the best ways to convey to him or her that you're over the break up. Secondly, as you talked about in this article… rebuilding your image is also very important. Being down and depressed isn't going to help you get your ex back. Re-inventing yourself and your image will!
Assure her that you both can fix the issues that led to your breakup. Remember why you guys broke up in the first place, so you can learn from your own mistakes. Have a plan ready, and discuss that plan with her. It's no use in getting back together if you go through the same issues all over again. If you didn't listen to her feelings enough, be sure that you're listening when you tell her you like her. If you didn't get along with her friends, make an extra effort to get along with them. Have a plan to attack what's likely to go wrong, and you'll impress the socks off of her.
After one year, we moved in together. We both were ready for it. And let me say, he was the easiest and most compatible person that I have ever lived with (and I have had around 15 different roommates in 5 years). We never bickered about anything, our relationship just felt more important to me to let little things get in the way. Summer was great, we spent almost every free moment on the lake, enjoying each others time and relaxing. Once ski season started, we sunk into a routine. I did not have one day off (except for Christmas and New Years day). This did not leave a lot of "US" time. I see that now. However it would not have made much of a difference since he coaches on the weekends as well. I had never really experienced the "Honeymoon Phase" before. I have been in a couple other relationships before however those just didn't work out for other reasons.
My boyfriend broke up with me over a month ago. He won't answer my calls or texts and blocked me on Facebook. I am trying so hard to stop contacting him via text but it's hard because we talked everyday for six months. I cry and miss him terribly and he won't talk to me. I am trying to hard to do the 30 day no contact rule. my email is girl8eliza@hotmail.com
"The full details of Dr. Ford's polygraph are particularly important because the Senate Judiciary Committee has received a sworn statement from a longtime boyfriend of Dr. Ford's, stating that he personally witnessed Dr. Ford coaching a friend on polygraph examinations," Grassley wrote. "When asked under oath in the hearing whether she'd ever given any tips or advice to someone who was planning on taking a polygraph, Dr. Ford replied, 'Never.'"
There's something magical about putting thoughts on paper the old school way; with a pen and paper. I often suggest to the people that I speak too during private consultations to write a letter to their ex to communicate key messages in a different way, to prove their change, to surprise their ex and to re-establish contact in an unorthodox manner.
She said that once she finishes everything she was doing we would talk, that she needed space for herself...And the same day she did finish I noticed that she did unblock me. I didn't initiate that day, but the day after and late like 8 or 9pm, being casual, asking how the studies and the project went. She was very short and I congratulated and she replied with a simple "thanks"...Then she asked me about my day an hour later. We did talk for a bit and she was talkative, I was able to say that I was doing therapy to overcome my fears, that I knew the origin of them now and afterwards I just said sorry to her for what hapenned between us and she was like "it is ok now, things happen for a reason, you have to look forward now and be happy with yourself", things like that...I did leave it for a bit but I told her that there were a thousand things I wanted to tell her but that I knew I had to shut up, and she said "I told you, once I finish up we could talk, if you are going to feel better do tell me", and I told her that I would like to meet in person to talk and she agreed.
So my question is this. He is going to be living 3 hours from me and I won't be in contact with with anyone that he talks to and I have been advised of doing the no contact rule. I'm not sure of how I feel about the no contact rule because regardless of our relationship status, I care very deeply about him and I have for the 15 years I have known him and vice versa. I can't imagine not being there for him during such a hard time in his life. We are both the type of people who are not into mind games and are honest no matter what and act honestly. Anyways, if no contact is something you also advise,then it's worth a shot. But with him and me, we are what we are no matter the status or title. Ok now for my question, if I am not talking to him, how is he going to find out Im on the market? Do I tell him myself because there is no other way he would know. I highly doubt if I am casually dating someone, their picture is going to end up on my facebook lol. What do you think?
Swetnick said she was inspired to come forward after Christine Blasey Ford claimed she was sexually assaulted by Kavanaugh during a party that Ford and Kavanaugh purportedly attended as high school students in the early 1980s. (Ford's account has not been backed up by any of the witnesses she said were at the party, including her lifelong best friend, and she has repeatedly changed key details in her story, including how many people were at the party and when the episode occurred. Notably, Ford also testified she could not recall how she got home from the party, which she said took place far from her residence at the time.).
Hi i just broke up with my bf and he came back and say sorry swear to change but i totally shut him off I'm still ego than i realize that i need him over everything. And I'm begging him this time but he already had a rebound love. I came to him and he said he love me things could change if i admit earlier. Cause he said he cant leave that girl bcs he isnt that type of man that leave girl when he already give hope. But before i go back he give me a ring. And i dont know how to react. And he even contact ne until now. Saying if i found someone new and have i still wearing the ring. I was like, what's the point all of this? Do he love me still or not. And i dont understand what should i do. I want him back but I'm not sure what to do. So pls help 😭
I work on myself everyday (some days I fail). Trying to extract my self-esteem, self-respect and dignity from what seems like the other side of the universe. I go to therapy every week. I stay in most nights, I'M starting to get out more. But most importantly, I DO NOT AND WILL NOT contact him in anyway shape or form. He doesn't deserve contact from me.
First things first, you are going to become the sexiest version of yourself that the world has ever seen. Let's say you and I were dating and we had a fight and broke up (I know I am a horrible boyfriend 😉 .) Anyways, after a month of you basically freezing me out (no contact) I happen to bump into you at a Starbucks or somewhere where we both frequented. The first thought I have of our encounter will be based on the choices that you made during the 30 day no contact period. If you sat around feeling sorry for yourself and ate ice cream on the couch all day I will probably think "she looks terrible." However, if you spent that no contact time working on yourself physically and mentally I am probably going to think "WOW! She is even more beautiful than I remember."
Please, don't make the same mistakes most women make! Download our course today and start to introduce our methods into your strategy of getting him back! With each passing day, the possibility of rehabilitating your relationship is getting smaller! There are plenty of beautiful women around him and he may fall in love with one of them. If this happens, it will be extremely difficult to get him back! 
If you feel that he is unable to give you the attention you need, perhaps it would be better to focus on moving on as he may not be right for you. However, if this is a temporary phase and you think that it would get better, then maybe giving both parties a break right now by doing no contact would be good since it allows for some breathing room and for him to focus on what he needs to do right now, while you figure out whether his lack of attention towards you is something you're able to accept.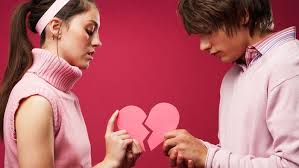 Sometimes, there may not be anything you would've done to screw the process up, but she simply isn't ready to talk to you regardless and may even think you have ulterior motives, resulting in her defensive and withdrawing behaviors. Typically when this happens, it means that it is still too soon to be contacting her and you may want to give her more time.
If you're really worried that your ex is going to get into a new relationship, or you know he's in one and you want to find out whether it's real or not, this article will give you the signs that his new relationship is a rebound. That way, you can get a definitive answer to the question, "Is he in a rebound relationship?" and move on with putting the no contact rule to work for you.
I met a guy whilst on holiday in Egypt. He seemed really lovely and we saw each other every day and eventually went to his flat ad stayed there at night with him so we were spending 24 hours a day together. Hr said he loves me and wants to marry me I didn't take it too serious but then I found I had called for him. On my last day he gave me his number and Facebook. When I got back to England I looked at his Facebook it was all women tourists which he has commented on their wall my love habibi and sending hearts to them. The two profiles I could see were a year ago these comments were made but I would not have gone there at all of I had of seen this to start with. He also had one for Arab friends. I went to finish it because I am 43 and he is 26 and I can't be doing with the drama of Facebook. He never added me but said he would delete his facebooks it took him a couple of weeks but he did it. I said messenger as well because of all these women he had contact with. He said he would and he did. We have spoken everyday and night then hr started no messaging me at night his cousin told me he takes women out shopping at night for money so when he wasn't messaging me he was doing that and he was saying no women. I made a fake profile of a woman who was gorgeous and he added her on messenger before he deleted it.It came to a massive argument he said I was jealous etc and he said he wanted to finish it. I did a terrible thing and emailed his work and told them he was taking women outside the hotel (they aren't supposed to) and he got fired. When I got a response from the hotel they said this isn't the first or last time it will happen that's why he got fired. We still were speaker he was still telling me he loved me and messaging me but he was sad about loosing his job and I feel so guilty I just got sick of the lies (if they are lies) I was to meet his family and then we were planning to get married. I forgave him for all that because I know I can be jealous. I don't know if it because I wouldn't act like this when I have a boyfriend. Anyway a week ago he sent me a message saying I will need forgive you for loosing my job no work etc. Although I had sent money equilvilent to his monthly salary that he lost and said I would do it every month till he gets a job because his family rely on HIM for money. We had a n arguement he blocked me off wats app downloaded messenger again. I downloaded viber a day later and said I loved him he said he loved me and missed me and hr wasnt going to delete messenger although he says he wants this to speak to his family he has gone to see his family so I wander is he speaking to the women he had on Facebook? He hadn't initially told his mom about me sending and email to his work bit has now told her she says I am bad and he isn't to marry me he said loves me still I said I will leave him till he has got rid off messenger. He said OK I love you and that was three days ago. I read this article and feel better but I do miss him but do wander is it worth all the bother with this silly apps x
Thanks for your article, this makes so much sense. I just went through bad time where after a three months break requested by my boyfriend, he decided he was not sure he wanted to resume our relationship. I cut all contact. I needed to re-organize my life, rethink my situation and create a back-up plan. Since, I am trying to organize to get my stuff out of his place as we were staying together. He does not answer my messages, I don't know what to do. I have to dride 14 hours to get to his place so I can't just knock on the door. First of all, I don't understand what happened as I really thought we were sole mates. Then, why is he acting so distant and non-cooperative. It hurts. I try to be realistic and independent but my heart is broken in so many small pieces.
Many women have quite simple and somewhat boring lives, so she might struggle to relate to you with your travel-filled lifestyle, amazing car or massive house that you told her about (for example). And if she struggles to relate to you because she sees you as WAY better than her, she will go cold and initiate the no contact rule on you. "He's out of my league." Then she initiates a breakup.
We lived together only once before this last time, you see his mom was diagnosed with a rare cancer and he and his sister basically did it all(their dad just couldn't handle it emtionally, I guess. I even helped with cleanings) she died slowly and painfully in the house. While his sister lived down the street with her husband he and his dad stayed there and then I moved in. It wasn't ideal only in the sense of living under the same roof his mom died and it wasn't our home, but I didn't want to say anything cause she was his rock. We had our ups and downs we didn't necessarily fight (rarely raised our voices)more like bickered and yes I nagged:/
So my ex and I were only together 2 months. I know it sounds like way too short of a time for me to feel this strongly, but it was honestly one of those "once in a lifetime" connections. We connected instantly and had a very intense and meaningful 2 months. Out of the blue, he told me that he realized he wasn't happy being in a relationship with me, that he had lost the spark, that we weren't as compatible as he thought. He said it wasn't my fault, I had always been great, he just had a gut feeling that it wasn't right.
If you think this is one of those times then you are in the right place. This guide is all about getting that one last chance to make things right. This guide will give you the knowledge that you need to get your ex-boyfriend or ex-girlfriend back and keep them. If your relationship still doesn't work, then you can rest assured that this relationship wasn't meant to be. But if it works, you will be glad that you took the time to read these 3 steps.
If she accepts your date invite, ease in. Ask what she's been up to, how work is going, if her dog is still peeing on the couch—whatever. Then, if the date is going well and she seems to be warming up (you know, read the signs) say you want her back. Vulnerability on your part might improve your odds of a second chance; don't just rip the Band-Aids off every old wound. "Open your heart and see how she reacts," Spira says. "You don't need to talk about everything that went wrong in the relationship. She knows, you know—keep the conversation light."

Ok sorry about how long this is going to be. So my ex and I were together for about 3 months and while that may be short it was great and we were both very happy. Unfortunately she started stressing because she was afraid of committing to a relationship. I also started stressing because she has lots of guy friends and she was hanging out with one a lot but now i know theres nothing between them. So after I started noticing that she was distancing herself so after a month of her distancing herself I asked what was going on and I asked for better communication. Then she said that we should just be friends and I was upset by this. A lot lol. So first week or 2 I was really upset and she could tell. After that I did NC for 2 weeks. After that I texted her a bit and got a very positive response, but after I realized I really wasn't ready to talk to her again so I did NC a week later for a month. During that NC she tried to talk 3 times and at the end of the month her best friend texted me and told me that she was really upset that I wasn't talking to her. So later that day my ex contacted me and said she was really upset and she missed me. So after that we started talking again and it was great for the next 2 months but eventually I started stressing because I over think all the time. She asked what was wrong and I broke and told her I really missed us being together and I understood that she probably didn't feel the same. After that I realized I hadn't really changed in the past few months so I did NC again this time for 2 months and I read your articles. She only contacted me once to say happy birthday but that's not important. After NC i did the elephant in the room and we are now talking again every day for hours. She regularly makes physical contact (playfully) and she really likes talking and hanging out with me. I'm just confused and I need help. I don't know what to do. I know she still really cares about me but she probably doesn't feel ready for a relationship still. What do I do now? Thanks and sorry for making this so long
Let your ex see you having a great time without him. After enough time has passed and you feel that you both got some perspective, you should start giving your ex the opportunity to see you having a great time. Starting going to the parties where he goes, or run into him with a friend at his favorite coffee shop or bar. Don't be too obvious about it, but let him see you with your other friends and remember how much fun it is to hang out with you.