My ex boyfriend broke up with me because his fiancé I didn't know abt found out about us and my ex told me I ruined his life because his fiance dumped him we have been staying together for a year I love him alot I asked for forgiveness and beg him to get back together and he told me we will never be together I xld stop contacting sending him message he blocked me on whatsap and m thinking of talking to him face to face at his place. He unblocked me and told me we can be friends he told me I xld pretend as if we never met and blocked me again what xld I do I love him can't move on please help me its been a week since we broke up
I really need some advice, my ex and I have known each other since childhood. One day last year he started flirting online with me and then we started texting and really hit it off. He lived out of state and I wasn't ready for long distance, but he still kept trying for me. So after months of flirting and falling more and more I decided we can give long distance a try since he comes back to our home town often and I can go visit him. After a few months of that things were good and he actually as able to move back home and we were so perfect for each other. Saw each other all the time and fell more in love, spent time with both our families all the time and every one was happy. Then my life got stressful with work and studying for Med school applications. And he got a new job that was very demanding and took a lot of his time. I noticed things became distant when he didnt have time to see me or even just relax with me, he always had work first and his family is also very demanding and took a lot of his time as well. I was planning on talking to him about the issues but he's not one to be up front and talk things out, he rather tell me "its okay " so i thought there were no issues, when in reality i pushed him to far and kept asking to see him or plan things or complain when he didnt even have energy to talk after work. We had date night once a week and i would see him maybe once or twice on weekends and that was okay with me, but i still made him feel bad about it. One day he had so much work he asked for me to leave him alone for a weekend and that upset me and i ended up calling him one to many times, and he exploded and told me he can't do this any more that he needed his space and to break up, he said he wanted to figure himself out and get his life in order and that he felt bad that he didnt have the time a girl friend like me deserves and that he didnt want to hurt me anymore. I was devastated, this messed up my studying and my life for weeks. We didnt communicate for a week then i ran into him at an event, we talked some but knew it wasn't the right time or location for a chat like this. Then we talked a few days later but everyone was still heated, he said he didnt have the answers i needed and he doesn't know what the future holds and that he's sorry he had to do this to me and hopes we can be friends later that we just need space now. Yet he says he cares about me and still has feelings for me. Im so confused, and probably asked to soon if he can see himself with me again, since he did the same exact thing to his last girlfriend for the same reasons and took her back. He tells me he doesn't know what our future will be more then friends or not and doesn't want to give me false hope…. If he worked on his own issues and i worked on mine could we get back together in a few months? he keeps saying i did nothing wrong and its all him and his own issues, but i know i was needy and acted ways I'm not proud of. I was just so scared to lose him i ended up pushing him away. I just want to know how to get him back or make him realize if we just talk about our issues instead of running from them maybe things would be smoother when were both on the same page. I really love him and deep down know he still cares for me and loves me. Im just so scared to say the wrong things now and push him away even more. He is having a major surgery soon and i care so much, but don't want to make him think I'm needy. Could he really have his own personal issues? or did he just use that excuse to let me down easy? He tells me there is no one else but i don't want him to move on without me during this space period if we don't talk about things. Please help I'm a lost soul, this is my first heart break and after over a year of talking and almost 9 months dating i just can't see why he would leave me so suddenly with out answering any questions. Is there any way to get him back? I try to contatct him as little as i can so he has space but its hard and we are still friends on social media even though he deleted all signs of our relationship together. i just worry so much that i lost my best friend and will never have him back in my life as even a friends. When we do talk i ramble and talk in circles and i know thats pushing him away more so I'm trying to stop. I just over think everything and always questioned everything and i guess it showed I'm insecure when i really have bad anxiety over a lot of things. he was always so supportive and calming and then he just left me over one fight, our first fight….I just want to talk about all i have thought about since he left me and how i hope to fix things so we can grow together. what should i do!? sorry for the long post I'm just a very confused heart broken girl who lost the love of my life, at 25! thanks for the help
Ex Getting Back Together Songs
My bf of five months is going thru a divorce. He broke up with me saying he could fall in love with me so easily but can't let himself and needs time to heal from his marriage. It is an increasingly messy divorce. He messaged the next day saying he has set up counselling and will sort everything out and then again to say he loved every minute with me and is sorry he's not himself right now. I told him to take the time he needs to heal and have been responding to his texts but am finding this all very had and confusing....
My question is this my relationship ended about 5 months ago, I found out he was texting a girl he worked with and that they had been texting back and forth for about a month I think. I saw a text that said good morning baby how was your night. My X and I lived together for 3 year but we had been together for 10 plus years. He has in the past cheated on me more times than I can count but I did know about 3 others women for the past 15 years together. I am 12 years older than he is. the words he said to me when this all came to a head one night of his revealing that he loves me but he did not love me the way that I loved him, and that he never thought of me of marring me but that I was and would all way's be nothing more than his girl friend. But that he does love me, and that he was concerned about my age even when he knew I was 12 years older than he was, and he is having problems with it.
Yesterday, I asked her how she felt cause it felt like things were up in the air. She told me "I dont think its up in the air. I thought I was clear". The. we got into a fight about it. She said she couldnt just not talk to me anymore and that I meant way too much to her to do that and that she'll stop talking to me since it was confusing. I told her that it doesnt feel like I truly meant the world to her and that I deserved another chance and that we should just talk it out. She replied after work saying "we already talked" and I just told her "Youre right. Take care of yourself" and she said the same back.
My ex(27f) and I (31M) had avery intense but short relationship (3 months, even though we liked each other for longer than that). At the time of the breakup she started having a lot on her plate, studying something new, working on a project and starting work practices all at the same time, and then it was me, being afraid of losing her and showing it sometimes, I was making her stressed in a time where she needed space and support and ended up breaking up with me. I got into an emotional mess and during the break up day I tried everything, text, mails...She got fed up and blocked me.
We've come full circle; at this point I can also tell you that if you've done everything possible to get back with your ex, if you've followed our advice diligently, if you've worked with a relationship expert and the one you love still isn't willing to make any compromises or sacrifices to also accommodate you and to make things work; then perhaps you should consider moving on and research how to get over a breakup because he or she probably wasn't right for you. Top Ways To Get Your Ex Girlfriend Back
Posting here for sanity. I was moving on and got to a good place and just like herpes he came back. Gave me the line that he has had a really bad week, he wants to talk to me. I ate up that breadcrumb up like my life depended on it. Back to checking up on him on FB, back to checking my email 36376799x a day. Now haven't heard from him again, but he has time to like sexual garbage on FB and be on FB all.the.time. Pretty sure he is chatting up others, but why do I flipping care? how many more red flags do I need? Moving on….again.
We both met through gay dating app in Feb-2018 and loved each other for 3 months and both used to express our love indirectly where my boyfriend used to like me a lot and used to chat with me daily with lot of interest and enthusiasm and use to share his pics where he goes and use to say everything. And we celebrated the first two months anniversary too . In 4th month that is in May-2018 i expressed to him directly that i love him and he said i liked you as a friend and but i could sense at that time he likes me but not expressing. Slowly he lost interest in me and but used to chat with me daily.
Spend some time in no contact to work on your issues on insecurities and make positive changes to your life. Often if a party doesn't know why they want the relationship to end, it could simply be that they just feel overwhelmed by the emotions and it would be easier to let go. Show her these changes at the end of no contact when you reach out and try not to be too pushy or needy this time around.
My partner and I have been together a little over two years but recently broke up (he broke up with me) and I want to follow all these rules, as I believe I am strong enough to do it and I absolutely want him back however we do currently live together and study at the same school. I'm living in a new town and don't have any family or friends here so providing space is hard. What do I do???
Persistence To Get Ex Back
1. It stops the damage. If you respond with calm and poise when your ex breaks up with you, you let the relationship stand on its own instead of giving the response to the break up a featured status. And your odds of an ex coming back to you with the relationship itself being what is judged is much higher than the final experience with you being your fit.
We had agreed to always be good friends if we ever broke up and stay close, so after he started talking again I treated him like a close friend and I tried to find out why he'd broken up with me so i could clarify anything id done to upset him. He will not give me a proper reason and I don't know why. He's given me all these really vague hints about how I "have really hurt him" but wont say how, i "don't accept him", something about how I've apparently lied to him (I havent) but he refuses to tell me what I've lied about, says he doesn't trust me "with anything",says we "never made sense" when a month earlier he seemed madly in love with me, says he doesn't have enough time or patience for me (which somehow wasn't much of an issue when we first started dating despite his busy life) and has told me I should be able to figure out the reason myself. I have no idea where this is all coming from and am totally bewildered and so confused what I did wrong.
Hi. My ex bf broke up with. Me about 6 weeks ago after about 4 yrs. We had a colse emotional and physical connerction, at least i felt so, and our relaionship was gettind great the last 4 month and we had a plan to marry. But suddnly he said that he can't do it anymore, he said he had cheated on me several times with meaningless sex bcz he wasn't satisfied with our sex, he said i could never accept him and kept arguing with him frequently(i agree i was so insecure) and he said he became who i wanted but didn't. Give him what he wanted so he wasn't happy and he was always stressful. Siad his good behavior recently was because he didn't want to upset me and was fake- which i dont believe. He says he loves me but love is not enough and he behaved me really nice when i was acting crazy till now. I do regret my behavior and i want him back. I wish he doesnt give up hope for me.
How To Get Ex Back Reddit
How about women just be themselves and if the guy starts withdrawing, then he's lame and doesn't want a real person anyway. It's not my problem that he can't deal with someone who is an actual feeling, thinking, bleeding human being. I'm so sick of this type of dating advice, that women always have to be the ones to adjust themselves to appease someone else's weird tepid behavior. That we have to be the ones to "work" on ourselves t in order to land some dud dude who's half interested. I'm over it.
How To Get Your Ex Boyfriend To Unblock You
However, before we hit the ground running I feel it is important to mention a few things. The game plan outlined above is not set in stone. Every single relationship is unique and may require unique steps that I haven't outlined. Knowing what to do can sometimes depend on your gut. So, if your gut is telling you that a particular tactic I have outlined won't work for you I would definitely trust it. The main takeaway here is that you are going to have to get creative and sometimes even skip entire skips depending on how fast you are moving.
Hello. My ex boyfriend broke up with me about 2 months ago after cheating on me and immediately started dating someone else. Initially I was needy and crying and sad. However I applied no contact and after about a month, he contacted me and told me he missed me. We are in the same class and see each other everyday. I went back to no contact and he had to cracking the no contact 3 times before we finally sat to have a decent discussion. We had a long talk and he got relieved of his guilt while I got closure for doors he left open etc. I am now at the process of reconnecting with him and it's really confusing. I'm scared and I don't know if I'm on the wrong or right path or on both simultaneously. We talk more now and he's really cool with hanging out with me when there's time. In fact he told me that even his current girlfriend can't stop him from interacting with me. We've had sex about 4 times and I've never acted needy or said nonsense about his new girl... In fact I wished him well with his relationship. However I feel bad because I'm compromising my standards my sleeping with him and I feel like I'm doing a little bit more work than he is for us to reconnect. He said he doesn't love me but willingly cheats on the new girl with me. Also he's very vulnerable and very open and free with me. He said he feels I'm different now and he likes this new me. I'm trying to focus on creating a new deep emotional connection but I'm scared of him feeling I'm readily available and he can always come back whenever he wants. I've not told him I want us to come back together but I've told him that I missed the connection between us and I felt something about us was different. To that, he said we should wait and see what happens in the future. Please where do I stand and what should I do?
Remember that whatever you're going through now to pick yourself up, if you try winning her back as well, you're going to end up subconsciously dumping your emotional needs and baggage on her which would probably cause her stress and unhappiness. If you want ot win her back, you should do so when you're at good place emotionally and mentally. It doesn't matter if she moves on right now, because if you have genuinely worked on yourself and improved aspects of your life, you'd still stand a chance to win her over down the road.
I met a guy whilst on holiday in Egypt. He seemed really lovely and we saw each other every day and eventually went to his flat ad stayed there at night with him so we were spending 24 hours a day together. Hr said he loves me and wants to marry me I didn't take it too serious but then I found I had called for him. On my last day he gave me his number and Facebook. When I got back to England I looked at his Facebook it was all women tourists which he has commented on their wall my love habibi and sending hearts to them. The two profiles I could see were a year ago these comments were made but I would not have gone there at all of I had of seen this to start with. He also had one for Arab friends. I went to finish it because I am 43 and he is 26 and I can't be doing with the drama of Facebook. He never added me but said he would delete his facebooks it took him a couple of weeks but he did it. I said messenger as well because of all these women he had contact with. He said he would and he did. We have spoken everyday and night then hr started no messaging me at night his cousin told me he takes women out shopping at night for money so when he wasn't messaging me he was doing that and he was saying no women. I made a fake profile of a woman who was gorgeous and he added her on messenger before he deleted it.It came to a massive argument he said I was jealous etc and he said he wanted to finish it. I did a terrible thing and emailed his work and told them he was taking women outside the hotel (they aren't supposed to) and he got fired. When I got a response from the hotel they said this isn't the first or last time it will happen that's why he got fired. We still were speaker he was still telling me he loved me and messaging me but he was sad about loosing his job and I feel so guilty I just got sick of the lies (if they are lies) I was to meet his family and then we were planning to get married. I forgave him for all that because I know I can be jealous. I don't know if it because I wouldn't act like this when I have a boyfriend. Anyway a week ago he sent me a message saying I will need forgive you for loosing my job no work etc. Although I had sent money equilvilent to his monthly salary that he lost and said I would do it every month till he gets a job because his family rely on HIM for money. We had a n arguement he blocked me off wats app downloaded messenger again. I downloaded viber a day later and said I loved him he said he loved me and missed me and hr wasnt going to delete messenger although he says he wants this to speak to his family he has gone to see his family so I wander is he speaking to the women he had on Facebook? He hadn't initially told his mom about me sending and email to his work bit has now told her she says I am bad and he isn't to marry me he said loves me still I said I will leave him till he has got rid off messenger. He said OK I love you and that was three days ago. I read this article and feel better but I do miss him but do wander is it worth all the bother with this silly apps x
I just wanted to say thank you soooo much for the time that a man of Allah proffsaha took with me in helping me to get my ex boyfriend back. Through it all, you were there for me and helped me to get him back. Allah has truly blessed you with a very special gift. Never give up and always continue to follow Allah's light as you have been and things will continue to look up for you. I have been blessed and I am grateful that Allah put you in my path. If you're in such a situation contact him on this number 00733947689

There are also millions of women abusers and millions men victims that suffer in silence. So this post was great until the discriminative last sentence about million of abused women. Many man just dont speak about terrible repeated abuses, because man must be strong , man has to stand up...man men resist, hold on and bear abuses while women are very prone to scream and ask help at first one.

How To Get Your Ex Back When She Just Wants To Be Friends
Note also that therapy is virtually always more potent if the couple goes together for some of the sessions. Paulette, after initial reluctance, decided to schedule sessions with Peter's therapist as well.  They sometimes saw the therapist separately, and sometimes together which helped them to recognize and rectify the problematic patterns in their prior interactions.  When both partners participate in a process of growth, the odds zoom up that the outcome will be positive for both of them.  

What To Say To Get Ex Back
Hi me and my boyfriend of ten years have been broken up for about a month and a half he moved in with a woman only two weeks after The Break-Up so I think it's a rebound relationship not sure if he was seeing her on the side but they both said not but anyways he spent the night with me a month after we broke up and yes we had sex he also said that he loves me and was coming back home he just need more time but he left that was 2 weeks ago and hasn't even called me or tried to see our 2 children I'm very confused at this point is it normal for this to happen? Our problem was that he drank a lot and he didn't spend time with his family so yes I fussed about lot but I have had time to think about it and realize the more you fuss about it the more they Rebelle and do it anyways so I'm willing to just let it go and let him see that it's not a good thing on his own one more thing even though he's in a relationship he told me that I was his and that I better not date anyone else what do you make of all of this please help me figure out what is going on in your opinion could it be possible it's because I made a fool out of my self when we first broke up?
I am currently in 'no contact' - I haven't spoken to my ex boyfriend since the break-up, which was about three weeks ago. Our relationship was incredibly close: we were together for two years, we had exchanged promise rings and often talked about our future (marriage, etc.)... I love him so much. He is a genuinely lovely, altruistic and romantic guy and we share so much in common, in terms of interests and values. He used to say I made him so happy, content and that I was his best friend, as well as his girlfriend.
What kills me is that he seems to be in love with me from a distance. I don't want to go into details here, but, yeah, it's pretty obvious. But, he's been dealing with some pretty intense emotional trauma (the woman he dated before me abused him) and if he could speed up his recovery, then I'm sure he would, but abuse recovery just doesn't work that way (I know; I've been abused too). I agree that minor sh*t can be quickly dealt with when necessary, but major sh*t takes time.
Ive recently gotten out of a 2 and a half year realationship and it has torn me to shreds. It drove me crazy cause he didnt give me a reason as to why he left other then he "lost the spark" when he didnt see me and that he "needs to find himself". It drove me mad because he left me four days after spending an amazing weekend with me and 2 days after asking me to go on a trip with him. Knowing him im afraid that even if there is a chance, which i feel deeply in my heart that there must be that hes going to be too stuborn to allow himself to want me. Hes ignoring me when i try to contact for my stuff back. Hes not the type of person to go out and meet someone to have coffee or do anything ever, he wont message me and im afraid that if i leave for a month i wont get my stuff back and i wont be able to get him to see me. We had something so specail that changed the both of us, i feel that he too must still love me as much as i love him considering the way things were before he left. I cant and dont want to wait forever to get ny stuff back, and when i get my stuff that will be my only chance of seeing him. I dont know what to do, and i dont know how i could ever get him to message me and have a conversation even after giving him space. Hes so stuborn and so am i, but ive given into everything. I just really dont know what to do when everything throughout the day makes me think of him and i can no longer sleep at night while he has a new job and is doing perfectly fine ignoring me and everything.
You should stop begging or acting desperate in wanting her back because all you're doing is pushing her further away and scaring her off. If she really has someone she likes now and intends to pursue it, there isn't much you can do but to go into no contact and start working on recovery first before you even consider an action plan to win her back.
I was with my ex for two years, after he propose we decided to have kids, a month later I was pregnant. Then everything goes down since then, all the negative things happened. After I giving birth, he told me he didn't love me anymore. I was depressed and breakdown. and he broke up with me when our son was 3 months old. He has depression and back then he switched off his feelings became extremely cold. now he says he still love me, I was someone special that he wanted to have kids with. we broke up last April, and last December he started a new relationship, they are together still. but the thing is we are still living together for some reasons that we have to for a while, maybe another year.( his gf doesn't live with us) I always keep the house tidy and he appreciates what I have done.
The man I love used to treat me like a sidekick. He would go out with me some times and sleep with me, but continued, as he said himself, "to look for the woman of his dreams". I wanted to be that woman and did everything I could to be perfect. But he didn't notice any of it! And I finally blew up and told him everything I thought about the situation.
If you've broken up with your ex, but you're sitting there desperately searching for a way to get him back, wondering if there is still a chance for the two of you, then you may consider seeking out the help from a recognized relationship expert. Often, having the opinion and feedback from an expert can really help to make all the difference. Some experts will provide one-to-one help in person, over the phone or through Skype.
If long distance is constantly going to make him feel this way, you might want to reconsider doing anything to win him back for the time being, at least until you're able to close in on the distance. Otherwise, you're going to end up facing more situations where he overthinks or stresses himself out because you're not physically around, and ends up breaking up again down the road.
Send her a letter. Girls also love letters, because they take a lot of time and you have to express your feelings. Start off by saying something like: "I know this letter doesn't fix what's broken between us, and maybe it never will. But I want you to know that I care deeply about you, and I always will. That part has never changed. The part that's changed is that I realize how stupid I was to let you go."
And next week in dating app i created different account and i played prank & manipulation with him for fun and got to know so many unknown things from him. And after that for one week i did not replied for his texts and call and he has unfriend me in Facebook. After few days in July first week i replied to him and said sorry for not replying to your calls and texts and also played prank and asked him to meet casually and he said i will let you know. But it did not happened. Again on 9-Jul i called him and said want to talk with you due to signal issue we couldn't talk and He replied in whatsApp that he will call or message to me but he has not done anything so i did NC(No Contact) for 25 days and in that period i changed myself and understood so many things & mistakes what i have done.
Make him jealous (optional). This doesn't work for everyone, but if you think that having your ex see you with another guy, or just flirting with a group of guys, will make him want to be around you even more than go for it. This doesn't mean you should get another boyfriend just to make him jealous. Just let him see you flirting, tossing your hair back, or even getting on the dance floor with another guy or two. How Did You Get Your Ex Back Reddit
I was with my ex for 1 year and 3 months. Before our one year anniversary he told me he doesn't feel the same way about me as he did before. He just said he fell out of love with me. I begged for him to stay and he stayed with me. Our relationship seemed fine but then in January he became super distant and I had a feeling he cheated on me so I asked him and he was honest about it. We broke up for a day then we got back together and on February16th he broke up with me. Almost every time I saw him before that I made the mistake of trying to figure out why he didn't love me and how to fix it. I kept asking him serious questions and answers to fix the problem. I thought it would magically make him love me again. After he broke up with me I begged for him to stay for about a week and I am now trying no contact. Will no contact work? Should I just give up? Is it too late? I love him do much

In this guide we initially take a look on some primary reasons about why your relationship comes to an end. It is like solving jig-saw puzzle in the dark without knowing these reasons. Then we move forward and take a look on how you can prepare yourself to regain the attraction that you lost and finally I reveal step by step plan that will help you in getting you ex back by using your phone that is lying in your pocket or somewhere in the corner of the table.
honestly I did not show appreciation to my ex while we together. I missed valentines day and his birthday. when I decided to make the best of times with him it was to late. then I asked him for closure and he came talked in person. I told what if I got therapy because there is something going on that effects my relationships. he told its been three weeks and I'm over you….. I cried of course then looked at him and said I feel better. just got sick of being sad, doesn't mean I'm over him. but its step. then I told me what was really going on and told he's proud of me said I'm strong person and good girl. he told me to feel free to talk to him and said he wont be jerk to me. he also wants to improve. it sucks that I was to occupied with other stuff in life that i didn't learn to understand him but oh well. that doesn't mean has feelings for me. sadly I cant live in world that revolves around him I must create my own world and keeping living up to my goals. this relationship may have been painful but helped realize what I need. we are blind from pain because only look at the bad qualities that it brings us but we all need realize its actually beautiful because it shapes us. I'm going to embrace it this break up..
If you are no longer with the one you love but still have very strong feelings it can be overwhelming at first when trying to get over a breakup. You feel like part of you is missing and that you won't ever be whole again until you get that special someone back into your life. If you don't know where to turn and are just simply looking for help and support to figure out how to get back with your ex this is probably the best place to start!

I met a guy whilst travelling in Australia, and we dated for four months and travelled together the whole time. He said he loved me many times, that I made him feel things he never felt before and couldn't stand the thought of me being with anyone else. Things felt so perfect. He made me feel like he wanted me so much. We are both from the same area in the UK and planned to carry things on when getting home. The last time I saw him at the airport, he told me he loved me and would be waiting for me when I got home in 2 weeks. However, as soon as he arrived home, he told me he changed his mind and didn't want to commit to a relationship because of work and because his life is too busy. In the same phone call he also told me that he didn't want me to get with anyone else. I love him so much, I started no contact as soon as he broke up with me and we haven't spoken since (its been 10 days). I accepted his decision and told him that I couldn't be friends right now as it was too hurtful, and that he had no right to expect me to wait around and not get with anyone else. He got very angry at this and called me bitter and childish. I don't understand how his feelings changed so quickly. We still stayed friends on social media. I upload photos of me having a great time with friends, never post anything negative (although deep down i'm really suffering). I'm focusing on me, have taken up a new hobby and started hitting the gym more often. I just love him and miss him so much, every morning I hope today is the day he will message to say he made a mistake and wants me back. Is there any chance he will come back soon? or eventually? I don't know what to do to make this happen. Any advice would be great.
So I (F -30yrs) and my bf(27.5yrs) have been dating for 13 months. Unfortunately he brought up to break up recently:" I'm not moving in. I'm not looking for long term." The thing happened back to September we basically had fights every week although we also celebrated our 1yr anniversary, my bday, and his family being in town all sort of fun stuff in the past one month. I brought up the topic of moving in together two weeks ago since I'm preparing to help my parents with their mortgage. And my bf is studying for an exam and his exam date falls on 10/27. We don't have a lot of time to hang out that's why I asked to move in to improve our relationship. Unfortunately all these things add up and stress him out: stupid fights, moving in, exam, etc. he came over to my apt and we talked through to just have it as a break. He replied:" make more friends during this break. Don't text me at all. I will give you some feedbacks in between but I can't guarantee we will get back together. I don't care if you are seeing anyone else. Study is my top priority and I would see someone else if I have time."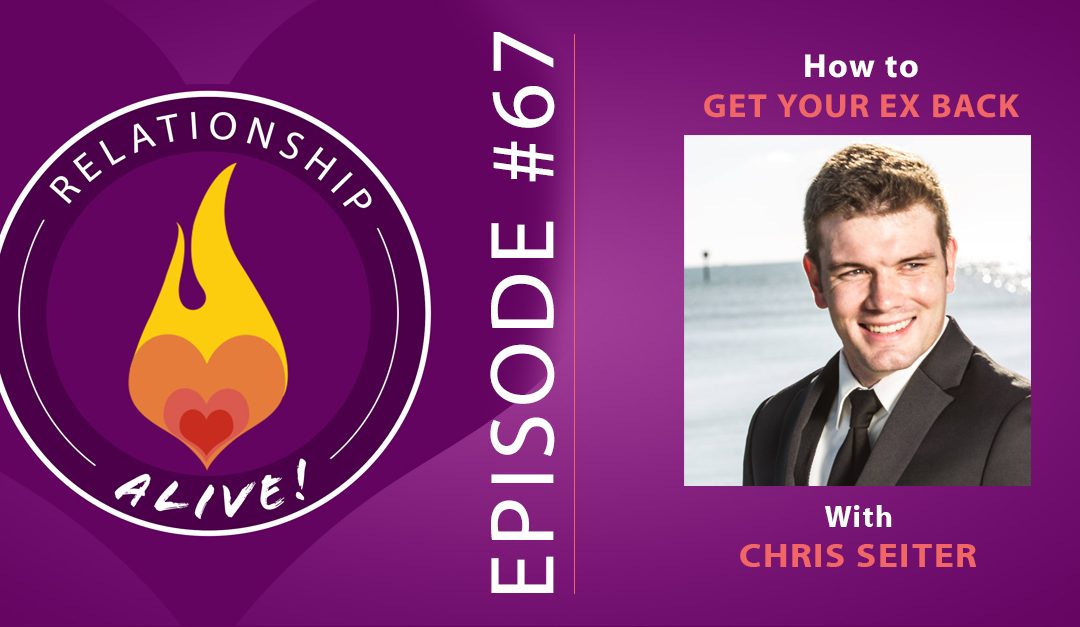 This is such garbage. Look at what you've written: you must be tremendously happy being single with all your options open, so you can find a guy to get tied down with which will make you tremendously happy. Forget this obsession with 'happiness', it is a magazine-culture poisonous idea. Accept that you will go through misery after a breakup, if you lived them, but that you will heal. Take it from me, many guys cannot stand these 'perfectly happy' women, they can smell a rat a mile off and know it's fake. Guys realise there is pain in life, and that women go through it as much as they do.
He has been staying at his mom's house since the breakup. Everyone who knows us cannot believe what happened. They all say "love is dead!" and "I could have sworn he was the one"…. "You two were perfect for each other" and I am with them. I did think he was the one. He is one of the most amazing, kind, generous men that I have ever met. I truly believe that he is going through a funk and an early mid-life crisis. Then there is another part of me that believes that the man that I am in love with should love me through thick and thin. And if he doesn't, then he doesn't deserve me.
btw I got stuck in this funny situation I don't know if it's possible but can you or your staff delete my comment stating my story ( on august 19, 2018) ? A friend of mine is suggesting this site for me and I'm too afraid that she may read my comment here she will instantly know it's me .. Im so totally busted if that happens hahahaha pretty please help mee all of my NC plan will go to nothing if this happen cause she's pretty close to my ex and I can't really trust her mouth LOL..
Your story is very similar to mine. He was dating another girl but i didnt know it. He came back to me several times but didnt want to work things out so i blocked him from social media. that was three months ago. He has been dating that girl for several months even when when he was trying to convince me that he still loved me and missed me but because of my shortcomings he couldnt be with me. Now they are a couple and he hasnt tried to reach out. i changed my number though.
The only way to have a good relationship is if you demand a good relationship from him. If you don't and give him everything he wants in an attempt to get him back, you're sabotaging the relationship and destroying your chances with him. Not to mention, completely undervaluing yourself, which will deeply impact your self-esteem. Now I don't mean you say, "Give me a good relationship or else!" It's not an actual demand. You "demand" it by being a woman of value, by being a woman who knows what she wants and isn't afraid to walk away if she's not getting it. You don't have to say anything at all, it just comes across.
In my career, many girls keep on mentioning either one of above issues to explain the reason for their breakup. It is very important to keep in mind that your relationship doesn't come to an end just because you said certain words or did something that lead to breakup. If your relationship with your ex boyfriend was base on solid foundation then few words or actions can't come over the long work you did before.
Take a break from your ex-boyfriend. You may be dying to be back with your ex-boyfriend, but the worst thing you can do is hang around him incessantly, call him, or wink at him in class until he gets the picture. If you're always around, he probably does get the picture, but it won't be one that he likes. Instead, you should take a breather and stop hanging around him, at least for a few weeks or longer.
Right now, no contact and spending this time to work on personal issues as well as personal happiness is the best advice you can get. If he's giving you the cold shoulder, reaching out any further will only push him away. Additionally, given the length of the relationship, you need to spend this time picking yourself up from the breakup, addressing the issues you felt contributed to it, and getting yourself to the right place emotionally before you even consider reaching out or trying to win him back.
Maybe he texts you a generic, "Hey, how are you?" If he really misses you, he might even call. Or, maybe you text or call (but remember, this is after a period of no contact that lasts at least four weeks). At this point, there are no hard and fast rules to follow. In fact, there are no rules when it comes to dating in general. Remember before when we talked about people putting on deodorant and perfume on to disguise body odor instead of taking a bath first… well, that's the same as employing rules that don't align with where you truly are mentally.
So me and my ex were together two years ago (long distance) we broke up & (we have children together also) we spoke on getting back tougher but his job took him overseas for about a year so fast forward things were seeming like err been on the right track .. we spoke on vacations, plans & etc … than after a weekend together he says he really thought about it but he don't think we will work out because we are two different people … he never said he wasn't in love with me but that he is vegan i'm Not & that he wants to move to a different t state in a year or two & I want to wait 3-4 (don't want to move with no job lined up) and that he wants someone who on the same page as him (we haven't had in depth conversations since before he left & he doesn't realize that I now want to move sooner than later… we have kids so I know the NC rule might be hard but they have their own phones and was just like if we need to speak I can do it through them or is that unfair … my friends say it seems like he is scared of breaking up again
Hello! So my ex boyfriend broke up with me officially 16 days ago. We're both 27, by the way. 10 days prior he told me that he needed time alone and that he was not in a good place. I was supposed to meet him that day (we live in different cities, but only one hour apart), and I asked if I could still come, or if he never wanted to see me again. He said that he never said that, but he would prefer not to see me for at least a few days. I texted him two days later saying that I understand and he should take his time and he responded with thank you xx. I did not reach out for 10 days and then I texted him asking him to tell me what was on his mind. He replied instantly and said that it's not my fault and that he feels he can not be in a relationship right now. I asked for an explanation and to tell me what was going on in his life, he said he didn't want to talk in detail, it was about the way he felt in general, work, the kid (he has an 8 year old son) and that I never did anything wrong. He apologised and I said take care. I never texted him, we met on tinder and had been dating for 5 months. I met his entire family, his close friends and he met mine. My birthday was two weeks before the break and he brought me a heart necklace with diamonds on it (it took him a while to find a present he liked), I know he has feelings for me, he said so himself, but I am so confused. A part of me says he will be back, another one feels he will not, I just don't know. Should I add his best friend's girlfriend on Facebook? She did tell me her Facebook, but then this happened and I did nothing. I know his friends and family like me. We were good together but the last time he was a bit distant.

THIS IS A SERIOUS PROBLEM WHICH WE ALL GET THROUGH IN OUR LIFE TIMES I SAW THIS WOMAN ON FACEBOOK WHO HELPED ME GET MY HUSBAND AFTER HE HAD ABANDONED US AND THE KIDS . SHES KIND AND SHES SUCH A GREAT LISTENER SHE ASKED FEW QUESTIONS AND PROMISED AND TOLD ME NOT TO WORRY AND WE WORKING N THE MATTER MY HUSBAND NOW TALKS TO ME BUT STILL NOT ALLOWED TO STAY WITH ME UNTIL THE SECOND SPELL OF MARRIAGE IS DONE .IM HAPPIER NOW .+27613391778 HER NUMBER

Stop being jealous. Being jealous will get you nowhere. Jealousy is associated with fear and anxiety, two unattractive traits to have. Plus, what you're non-verbally telling her is that you want to control her. No one wants to be controlled. So learn to fight your jealousy if you can, and focus on being non-threatening. You'll get more bees with honey than you will with vinegar.
MY EX and i broke up a week ago. I want him back. I believe we were good together. But we work together, any advice on how to deal with that? He explained why. He cared about me alot and didn't want to risk hurting me because ehe was going through something. That he needed to be alone. I told him I was willing to be there and wait for him that wasn't a good reason to end things. He said no I shouldn't we went back and forth. At some point we broke up. But I said I'm waiting for him for a while. We were both crying. He told me if I'm still around and he was better we could try again. I just feel my heart is missing a piece
I'm definitely NOT saying you should have been looking to have a kid with her recently – not at all. I'm just saying that the relationship should have been very gradually progressing into more and more serious territory. Women need to notice this kind of progress because it shows them that eventually the relationship could lead to them delivering what nature intended – kids.

Relationships are like roller-coaster ride there are some good romantic days while there is some tough days as well. Breakups are also part of any relationship there are many couples who broke their relationships many times and then they get back together. Breakups are not always the end of relationship sometime breakups can provide you opportunity to get back and create stronger relationship than before.
Getting Back Ex Slowly But Effectively
So I'd like to preface this by saying I'm a woman and my ex-fiancée is a woman as well. I do find most of this page to apply, but it is challenging having two women with all of that emotion and overthinking. I've finished with the no contact period after my ex broke up with me, and contacted her with my "elephant in the room" message. I know she's in the "missing phase" from texts she's sent me, and thought it was the perfect time to send it. I am in a good place and am feeling more positive every day. I was prepared for the possibility of her responding, and how to close the conversation before giving her a few days of digestion. However, I was not prepared for her response. My message included: an apology for my behavior after the breakup, that I accepted the breakup and think it was for the best, and my positive change. Her response was "I'm glad you're doing well. I'm not." I'm thrown off by this, because I'm almost worried that she's under the impression I'm moving on (although I never said anything of the sort), and she seems almost upset at my message. I'm unsure on how to respond to this- hoping you can offer me some advice. I could be totally overthinking this, but we were together for five years and I know her very well and can decipher texts. But now that we're broken up, I could just be analyzing too much. Please help! I really don't want to screw this up :)
Will I Get My Ex Back Horoscope 2017
Swetnick has told NBC News that she saw Kavanaugh "paw on girls" and "[touch] them in private parts" at parties as a high school student, but stopped short of claiming that he drugged or sexually assaulted her or other women. MSNBC aired an interview with Swetnick on "The Beat with Ari Melber" Monday evening, with reporter Kate Snow noting that NBC News "has not been able to independently verify [Swetnick's] claims."
All you want to do is to throw yourself back in your ex-boyfriend's arms again, but such a course of action is unproductive and unhelpful. Your ex-boyfriend needs to realize that there's a big, gaping hole where you used to be, and you need to use that kind of distance and longing to your advantage in order to bring about positive change. All men are attracted to independent and confident women, and your ex-boyfriend is certainly no different.
2. It forces your ex to face their decision. Awkwardly sticking around, trying to use blunt force emotion and fit pitching, even if you think you are "calmly discussing things," only makes your ex want out of the relationship more AND doesn't allow him/her to truly face the consequences of what they think they want. You simply put them on the defensive as they continue to have you present instead of absent.
Hi Jordan (I love our name!)…so that is quite a story. Thank you for sharing it with me. You seem like a really special girl, so I have no doubt that whatever happens, you are going to land on your feet! By the way, you are an excellent writer. Consider keeping a journal about what you are feeling and thinking as it will be a good outlet and can be very therapeutic. I do think its worth exploring this relationship further and by implementing NC, it gives you both a chance to experience some healing and find some balance and draw closer to your deepest feelings. If you haven't already picked up a copy of my ebook, Ex Boyfriend Recovery Pro, you should because it is massive and full of ideas, tactics, strategies for how to get through a breakup and come out the other side as well as optimizing your chances. Just go to my website Menu and click on "Products" and you will find all my ebooks and other resources. Let me know things go Jordan!
You'll have to try and figure out what it was that made him break up so suddenly with you before you can determine the steps to take. For the time being, focus on self-recovery and pick yourself up from the breakup and perhaps even come to terms with it. If not, you won't be able to take the proper steps in trying to win him back. You can apply no contact for now, and when you've recovered, to attempt in re-connecting with him. Hopefully by that stage he would have unblocked you and be more receptive towards you.
I recently dated someone who seemed to love and accept me more than anyone ever had before. He was unbelievably caring and always looked after me. He was almost over the top in his affection and seemed to wanna get serious very fast. He continued being very affectionate for the entire relationship but I noticed in the last few weeks he was making less and less time for me and started having occasional cranky moments where he seemed judgemental or said he felt pushed into things.
Males can sometimes have this tendency where we internalize our thoughts and emotions too much, that something may be bothering him but he never said it out, and in the end only acted upon his feelings without really giving you a chance to explain or understand what was going through his mind. Perhaps you could ask him and try to find out what it is, and whether its something that can be worked on together.
I lost the love of my life over something stupid that I did. Long story short, I lied about my age. Although she didn't care about my real age, it was the lie I carried on for a year that was part of the reason we broke up. She came from an emotionally abusive marriage and had baggage from that. And two kids who I came to love dearly – and who got along very well with mine. I know that she had issues stemming from childhood, specifically trust. But she's an awesome girl – the love of my life, my parallel. But I messed up – I lied. Honestly, the lie started because I was afraid that she would be turned off when we first met (she's 28 and I'm 48)…so I told her I was 44. Every time she brought up age stuff, I steered the conversation away. I wanted to tell her so many times but I knew that if I did that would end things. So I let it go and my heart is breaking because of it. It was her abusive ex-husband who cued her in and she defended me to him until I admitted it. Now, she won't have anything to do with me. The breakup ended VERY BADLY. Probably the worst I've ever experience. Yelling/screaming/crying/etc. She said she can't believe a word I said and felt like I used her for sex. She said that if I ever contacted her again that I'd be sorry. So I haven't. At first after the breakup I did what everyone does – texted/called/emailed. I didn't know of these steps. At any rate, she won't talk and the last time we did I was met with extreme hostility. I know this one is done. Had I followed this advice there might have been a chance. But I doubt even that. Lessons learned the hardest of all ways. I wanted to marry her. It would have been my second and her third. I love her with all my heart and soul – she his my parallel. The yin to my yang.
However sometimes general concepts, no matter how detailed are just not enough. If you wish to take it a step further and give yourself the best possible chance to get back with the person you love or to have no regrets, I strongly urge you to book a consultation with one of our relationship expert. It could very well be the best phone call you'll ever make.
My god, you have described men to a 't'! Any man that's rotunda having had a lot of ego & the truth is they are pussycsts underneath! Thankyou for this – it's saved my heart as it's reminded me of everything I already know but sealed it, no empathy and heart break after being left with our tiny baby after being very in love or atleast I thought we were! Apparently he wants to 'be free' and not be ' tied down'! Says he doesn't love me, never did but tried! I'm a fairly ok attractive woman (just so you don't think he pulled out bcs I have one leg or something) so much so that he begged me to get a tattoo of his initials as he loved me so much! but I pulled out. How does that work then????am mans madly in love with you, sees you vulnerable and kegs it! Nice ?
I am DR. EDIALE +2349066749709, from NIGERIA I'm one of the powerful spiritualist that offer both African and White witchcraft Spiritual spell as well as its removal. Contact me today for solution to the following: Making money with animals blood, Low sperm count, Hepatitis B, High blood pressure, Financial problems, Traveling issue, helping of students, political issues, Purification and Spirituality, promotion in your place of work, getting a new job with better pay, getting your ex back, winning court case, making your husband or wife yours forever, if you always have bad dreams, if you want women/men to run after you, If you want the fruit of the womb a child, if you want to be rich, if you want to tie your husband/wife to be yours forever, If you want to stop your Divorce, Marriage Spell, Miracle Spell, Beauty/ win a beauty pageant Spell, PROPHECY CHARM, Attraction Spell, Remove Sickness Spell, ELECTION WINNING SPELL, SUCCESS IN EXAMS SPELL, Charm to get who to love , Charm to make your business grow. Call I don't why is so difficult for you to follow the manager instructions enable you received the money. Call him now today +2349066749709
Some arguing is normal in a relationship. You may go through phases of fighting due to outside factors, which is also normal. The important thing is how you argue, how you deal with arguments after, how you heal together, and the way you communicate. The best way to avoid a fight getting out of control is to walk out of the room and not escalate the situation.
To think you can "make" someone want to be with you is illusory and will only lead to suffering and disappointment. The most important tip here is to be fully in the moment and truly OK with whatever the outcome is.  Let me reiterate that. Being OK no matter the outcome is the single most beneficial advice I can offer. Fixating on your ex, secretly wishing that he comes back to you, or worrying that you won't be able to win him over will not be beneficial to you in the long run.
I realized two things then – I have to change and get Paul back! Being friends with him was not enough! My friends told me about a bunch of books, but when I looked at them, I knew that I wasn't going to be able to read all of them. Most were more like a textbook, which I had enough of at school. And then I saw your book. It was easy to read and opened my eyes to many problems I had. I didn't expect that getting him back was going to be so easy. Although, at the beginning, it was difficult to follow your advice and I even had to ask a friend to make sure I do everything I'm supposed to.
This is a good article. I probably broke some rules. My girlfriend broke with me three weeks ago, she blocked me from social media except from emails. We'd been emailing us but last night she told me that she wants to recover peace and happyness. I accept to prove her needy. We'd been together for four years. Hopefully in the no contact time she would miss me, as I do miss her. Today I sent her a text message with a flower, wishing her a good day and reminding that she is more beautiful than the flower. I would try the 30 days challenge.
With hindsight, Peter could see that the unpleasant situation he found himself in every day at work had left him depressed in the evenings. His response to depression had been to sink increasingly into "poor me" ruminations. "How can they treat me so unfairly? Why can't my boss appreciate my talents?  I'm stuck in a job that's not my thing. I hate having a job that doesn't fit and a boss who's chronically negative."
I Would Do Anything To Get My Ex Boyfriend Back