Many articles also suggest playing mind games and using pride/ego to win the person back, but honestly, these are all extremely unhealthy habits and qualities that should be avoided when going into a relationship. It's true that since he broke up with you, and it may seem weak to be the one to reach out, but by waiting, you could honestly end up doing so indefinitely. Think about what you want at the end of the day, and I always believe that we should fight for what we want. If you genuinely want him back, it would be best to put pride and ego aside, doesn't matter who broke up with who, and just sincerely fight for him (not in a desperate and overbearing way of course) following our guidelines to reach out.
After a healthy and happy relationship for 10 months, he told me his ex wife wants to get back with him. I asked where does this leave me within this equation, he wouldn't respond, So I asked him does he love me, he said no he does not love me and had never made empty promises nor used the word love! I broke it off and now it's been 7 weeks without contact! I was hoping he would realise my absence and hold onto the good memories we had together. Will he contact me as I am following the no contact rule as you advise

Be calm and confident in yourself and what you think you can contribute to her life. In the time you've taken to improve yourself, hopefully you will have evidence of that change. If the cause of your breakup was that you did not have enough time for her, show that you've altered your work schedule and made time to volunteer or pick up that sailing hobby you've always dreamed about. That will show you're willing to make time for things that matter to you. See where I'm going with this?
My girlfriend of almost a year broke up with me this week. I told her that I didn't want it but if that's what she wanted then she should go ahead. She wanted me to break up with her but I didn't want to because obviously, I want to be with her. We've been fighting for as long as I could remember. I know for sure that it's a trust issue and pretty sure this also lead to her losing respect for me. This isn't the first time we broke up so prior to this website, I've read multiple ones concerning how to get my ex back in the course of at least 5-6 months already. So I did what I know best right away and that's to not contact her. Her last message to me was that I should text her if I want to see her and talk in person. It's her offering me a closure conversation. As of now, I'm blocked from social media including Facebook messenger. I was needy in the relationship, I would always cry and beg. I would do everything for her and let her walk all over me. She would say the meanest things without a pause and I would just openly accept them because I blame myself for everything that's wrong in the relationship. She would start fights and always bring up past mistakes. I wasn't a bum in the relationship. I gave her all the attention that I could give, I put in effort and partly I think I've given too much and I was always available and thus lessening my value to her. I want to get her back. Please help. I'm hopeful to having another start with her but if I try everything and it doesn't work. I would gladly accept the break-up and happily move on. Thank you!
I feel in love with my colleague of 2 years. We were super compatible in every way, we were never apart and both of us were crazy in love with each other. We were in a super serious committed relationship for three years. However gradually I felt that he was drifting apart and there was nothing I could have done to get his attention back. It felt like something was broken in our relationship which could not be fixed. One day he just left a note saying it was over and left without a word. I knew it was coming but I was devastated. I was a mess and begged him to come back saying that we will make it work but he did not budge. I did everything in my power for one year but he just stopped responding all together. I am a data scientist but I am so desperate that I even tried magic spells, prayers, and even hypnosis because I felt so lonely without him by my side but it just did not work and in the process I realized most of these services were a big fat scam. After a lot of research I came across a telepath-they are people who can connect with a human mind remotely to implant thoughts in their mind. It sounded unrealistic but I had nothing to loose so I gave it a shot not expecting any results. The telepath clearly told me upfront that she could implant thought in my ex's mind to come back to me but since he was stubborn it would take months for it to work .I went with it.
I am 26 years old. My situation is a little different. My "ex" and I were not officially dating- a label was never placed. However, we were seeing each other quite regularly and acted as if we were together for almost 2 months or so. Too sum everything up, her and I met through a mutual friend that matched us up. We knew nothing about each other but hit it off ever since the first date. We continued to talk, and gradually become very comfortable with each other. We began to see each other 2, sometimes 3 times per week. In the early going, we made it clear that we were going to take things slow and make sure that we don't rush into anything serious. But truthfully, we admitted to each other that we were caught off guard at how well we got along and really enjoyed each others presence. Things began to ramp up- sex, sleeping at each others places, letting our guards down and showing true feelings. She eventually wanted to make it clear that we were both exclusive to one another and not seeing anyone else, yet never did we place a label on anything as we wanted to keep the pace at where we had it. She would tell me that she's never felt so happy with someone before. Hearing things like that made me quite vulnerable. Well... at the snap of a finger, she began to distance herself via text. Then in our last date, things felt strange and a wall seemed to be up again, When we got back to her place, she sat on the other couch, keeping her distance. So I proceeded to ask where her head was at, and what she was feeling. She explained that she has started to feel nervous and scared of losing her freedom and the thought of commitment... I understand we weren't officially dating, but this girl opened up my eyes to the idea of a real relationship and I want nothing more than to continue what we had going on. If I apply your process, do you think it could work in my situation to get her back in my life?
Problem is right now we are not really talking. We have not spoken except in very formal text messages (finalizing the breakup) since the day he said he wanted to break up with me. It's been about two weeks. He said that he would be willing to meet with me but seemed really defensive that I might just try to beg and plead again. I'm worried if I see him he will just keep trying to shut me off, even if that's not what I'm doing..
How To Write A Letter To Your Ex Boyfriend To Get Him Back
We don't like to call each other "ex", so my friend and I were together, but we broke up a year ago due to a stressful issue. We have remained friends, and still wished to be together. But now, he is starting to date someone else who is more similar to him. I did some stupid things, and it felt like I got this big slap in the face- he was always right. He always was telling me things that were disconnecting us that were things I needed to work on. He admitted to me that he was scared of being with me, let alone staying friends. I've told him that I felt this slap and everything and that I'm going to change because I've been making myself unhappy. But I'm also very determined to reestablish our relationship as a couple and not just friends. I'm scared of what will happen, but I know I have to move forward and be better for myself. I realized I've been letting my emotions control me and that it has been destroying myself and my relationships with other people. He is someone I see frequently (fyi, not a co-worker) and we text a lot still. I'm still afraid. He loved me once, he even got me a promise ring of sorts… If he sees me changing for the better, will I still have a chance? The fear comes with the fact that there is another woman who could steal his heart. Yet the funny thing is, she loves and adores me beyond anything. I am not sure if she is romantically interested in him, but I definitely wouldn't call it unlikely. She also knows my history with him. It's tough, but I want to become the woman he always thought I could be, which is someone amazing. I don't really know what I'm asking now, I think I just need some support and to know that I'm doing the right thing, and that I'll be okay… I can't just forget about how much I want him back by my side.
My ex broke up with me 2 moths a go,after 4 years of relationship and 2.5 years happily living together,me and him come from difference part of the world and the religion, well non of this didn't matter from the beginning, I left my country go and stay with him 2 months happily, and then he ask me to go back and study the language and the religion which I was happy to do for him, I fly back home and start arranging our small wedding becoz be promise me that we will be coming to marry me 3 months of time, but suddenly he change and I felt that so I ask him then he broke up with me over a text msg, i beg him, I call him, million time nothing happened,He show me he is sad as well but this way is better, now he block me from everywhere, I love him so much and i can't move on, plz help
So I have done no contact for almost two weeks as my ex was all over my phone, texting and calling me and because we have a child together I give in as he did suggest he want to see his son then I went to his house and everything was so hot and sweet then he start ignore me again and all disrespecting me. I wonder what could have cause that. I was the one who ended our relationship because he wasn't showing me love and he was dies pectin me and going parties on a regular basis and no couple times with us but all I wanted was for him to start act right. We weren't living together for 4years
I want everyone to know what tremendous help Coach Lee has been to me! I had been dumped and had not heard from my ex for many days. It was tremendously painful since in my past experience I had never seen the relationship be revived after being dumped. You can read about strategies which are helpful but if you are serious about getting your ex back, contact Coach Lee. Once I hired him on the case, five days later my ex called. A miracle! He helped teach me what to say and when to say it. He calmed me when I wanted to reach out to my ex but it wasn't the right time. Even when my ex went many days without calling me his vast experience gave me the confidence to be patient. You go through so many ups and downs. He knows what you are going through and calms your fears! He gives you a game plan and helps you execute it through the highs and lows. After five days of hearing from my ex, she ghosted me for 11 days. I freaked thinking now it is all over! Coach Lee helped me be strong during that time! Then my ex called back! A second miracle! We went for coffee! A third miracle! He coached me for the coffee date! We ended up getting back together and I now have a regular call with Coach Lee. He teaches you so many things that help you move the relationship forward. You don't give them what they want you give them what they need! Coach Lee will be my coach for life for the most important thing in life you have, which is your loving relationship with your significant other!   -Dr. M.
This is when I felt like I really met Mary. I wasn't angry, I wasn't jealous, and I wasn't distracted—I had a clear mind, and I loved her. She was the kind of girl I'd always call back, and always take out for dates, and always hold hands with. She's the kind of girl I never want to be away from. I'd seen what life looked like without Mary (cue damp Jimmy Stewart shouting "Mahhhhrrrrrryyyyy, don't you remember me Mary?" in It's a Wonderful Life), and I had a new appreciation for her. I loved the person she had turned into: She had built a life for herself in New York and was the person I know she always wanted to be—she grew her bangs out, too, which I guess is a big thing for women?
Relationships are like roller-coaster ride there are some good romantic days while there is some tough days as well. Breakups are also part of any relationship there are many couples who broke their relationships many times and then they get back together. Breakups are not always the end of relationship sometime breakups can provide you opportunity to get back and create stronger relationship than before.
Hello! So I've given her (and myself) a bit short of a month of space/no contact after a dreadful first week of the "desperation phase" as I call it. And now, I've tried messaging her again and thankfully she still replies. But I think my mistake is that I brought up what went wrong (it was never perfectly clear why we broke up) after a few days of casual conversation (in which she talks coldly towards me, btw). She also clearly stated she doesn't like talking to me anymore AND she hates me now. What do I do?
all said and done, i accepted this breakup gracefully and did not beg, pled, etc. to get her back. i was devastated for past 14 days up to now, and i recently found out she told our mutual friend that she feels my insecurity has gotten out of way (i was shocked because i didn't show any sign or do anything to show her that). maybe once, where i ask why are u comparing my size with her gym friends. do u think me being smaller size has anything to do with ur gym friends who are so big in size? maybe its true i have some insecurities, but it HAS NOT gotten out of way. i was rude in that conversation.
Yes, I felt free in a way but totally sad 'cause I did wanna hang or talk or something, but he's been a jerk for ignoring so long. I need to respect myself, but I want him back too. I haven't blocked him from WhatsApp or Facebook, don't plan to really, and I haven't talked to him, but I really miss him. Should I just stand my ground and not reach out to him? I feel like this is the right thing to do and perhaps try to move on, but I love him. Thank you so much for your help and time, it means the world to me, well, to all of us.
Look, I know how hard it is to not contact the one person on this earth you want to see and speak to more than anyone else. I fully get it. But just because we want something doesn't mean it's in our best interest to go after it. It's like going to the gym. Sometimes it's really hard to summon the strength to get yourself there, but you do it because your goal is to be fit and healthy. Here, your goal is to get your ex back and have a healthy, loving, mutually fulfilling relationship. That can only come about when you've taken time to gain clarity and perspective.
These 3 steps are based on simple psychological techniques that work extremely well after a breakup. It's not some mind tricks and cheap gimmicks that you will use to trick your ex into getting back together. If you are planning to trick your ex or force them into being with you, you are just going to end up in another miserable breakup. This guide will teach you how to start a new relationship with your ex; a relationship that actually has a chance of being a long lasting healthy relationship. Not the same old one which ended in this breakup.
You are going to have to dig a bit deeper than the usual clichés in order to feel confident about how to get back with your ex. You are basically setting the stage or the foundation for the entire process; it is fundamental to make sure that you will be able to convey to your ex that you now understand how they feel, and that you are prepared to evolve in order not to commit the same mistakes! That's key in figuring out the answer to the question you've been asking yourself: how to make my ex want me back!
It is possible you may want to know from where this panic comes from. In simple words, I can explain when you get immediate loss of control it triggers panic. When you are in relationship you smile, enjoy and argue with your ex boyfriend because you know you can control your relationship but when breakup occurs you lost control and enters into world of unknown feelings that trigger panic. This make you dunk dial to your ex and say everything that only make things worst.
I have been wondering how to make him love me again, realise he made a mistake and give a second chance. It is even harder as he is in another country. Plus, I really don't think the NC rule would work on him, because I have been the one who asks question in our relationship, who kept the conversation going when we lived apart for a few weeks. I believe if i implement it now, it will just give him the opportunity to move on, to forget me, because he has a lot going on otherwise (studies, friends, handball, parties…). Did i also ruin my chances by begging for it so much?
Get Your Ex Back By Making Her Jealous
My boyfriend just broke up with my about two and a half weeks ago. Even though we're only 17, our relationship was very mature and strong. We both talked about future plans such as marriage and kids and we were both on the same page. We have been dating for about 1.5 years. We were such a strong couple, completely in love. Our relationship was very serious. He gave me a promise ring and we always said we were going to be together forever. His family loved me and my family loved him. We were really a great couple, having mutual interests.
Long distance relationship, We dead-loved each other for one year and then I broke up. She left immediately and I missed her for two weeks and texted back. Three months I didnt care, She kept texting and called. slowly she came up with this breakup thing. All of a sudden she declared breakup and I couldnt digest it. I begged her for 2 weeks. Will she get back? How long should I wait?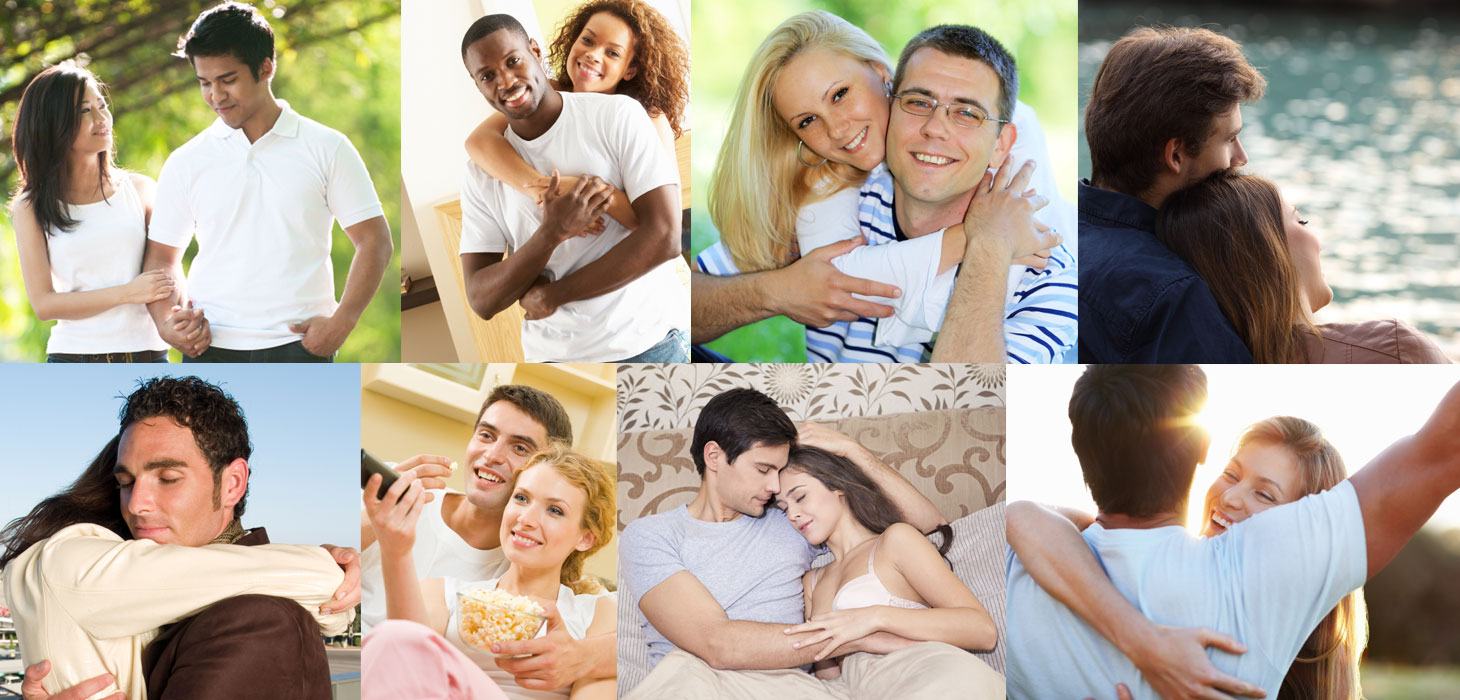 Even though you might want a new beginning, you should still tap back into those old loving feelings. An easy way to recreate happy times is to meet up in a safe, familiar environment—like an outing with your mutual friend group. Just make sure you can easily break off from the pack to talk. Alisha, from San Antonio, TX, had an ex take that approach—and it worked. "We were telling stories, joking and laughing together. It was comfortable, fun. Then my ex pulled me aside and asked me if we could give things another try. We talked a lot about our futures, and I felt things could really work."
My girlfriend and I were together for three years and we got into a fight after I had asked if she saw me in her future. She suffers from severe anxiety and that question caused a lot of anxiety to spike. I pushed way too hard to get a response and I pushed her away as a result. My neediness and insecurity forced my best friend, the person that made me become a better version of myself, someone who made me feel like I could do anything, out of my life. I started no contact on September 20th and asked her to mail me my stuff on the 16th before then. I was really a mess and she ended up blocking me on all social media because of it. She still follows my sisters and cousin however and at a family wedding she looked at my sisters snapchat story which she saw me on in every single picture. I am confused as to what this means but I only got my stuff in the mail today, October 4th and she sent it on Tuesday the 2nd. I want to reach out to her and thank her for sending it and I want to be able to apologize for my behavior after the break up. I know I hurt her and I do not expect a response or even to get back together, I simply would like to be on speaking terms right now. But I do not know if it is 1, too soon to contact her and 2, if what I am writing sounds stupid or not...I am not the best writer and I used to send her my papers for what I called stupid check (shes brilliant and has phenomenal grammar). I am 21 and she is 24, we started dating in her senior year of college and my freshman year and became long distance. She met my family many times and my whole family loved her. She would come stay with us over the summer for a week at a time as well as for a week after Christmas. I definitely made mistakes but I just need some advice before approaching her. Any help I can get would be so useful.
With hindsight, Peter could see that the unpleasant situation he found himself in every day at work had left him depressed in the evenings. His response to depression had been to sink increasingly into "poor me" ruminations. "How can they treat me so unfairly? Why can't my boss appreciate my talents?  I'm stuck in a job that's not my thing. I hate having a job that doesn't fit and a boss who's chronically negative." Get Ex Back Without No Contact
Considering the total length you've been together, you're going to need to give her quite a bit of distance to let her do whatever she feels she needs to do at this point, especially if you were her first love and she may potentially be going through a mid-life crisis. Under these circumstances, the greater you push, the more she'll resent you because if she feels this strongly about wanting her independence, she'll feel just as strongly against anyone who interferes with it.
Plus, it gives you the time to get past the initial unbearable phase of missing him and into a more even-tempered, secure mentality. Instead of trying to figure out signs your ex still loves you, you'll be working on yourself and getting yourself into a better mindset. It gives you the space to say, "I don't need him to be happy – I can be happy all on my own".
Subliminal Messages To Get Ex Back
I dated someone for 2 1/2 years and it suddenly ended last week. He said I'm his best friend and he loves me deeply but there was a disconnect and he isn't sure why. Said some things from the past concern him and it was time to move forward or let go. He said wasn't sure if his feelings would come back and it wasn't fair to him or me. He said he doesn't have a negative word to describe me and he doesn't understand it. Said if somethings meant to be it will be. He's now going to therapy to work through his communication issues and commitment fears. As am I for my self worth.
on Tuesday after work he like came up to me and was like "i'm gonna start writing down my feelings, that's what you're doing right?" and so i was like "yeah it's this book" cuz i had the book with me. then he was like oh lemme read it so i was like okay pick a page so he did and then he read that page but then he ended up reading more. after i took the book off him he tried to take it back off me and while he did that he cut me by accident and my finger started bleeding. then he holds my finger and say "i'm sorry i feel really bad" and i say oh its fine dw about it. THEN he kisses my finger. then after a while he was sitting there lookin all sad and so i was like what's wrong? and he was like can i talk to you outside and so i was like okay. then we go outside and he was like "I didn't even realize this but i still love you so so much" and he was like almost crying so i was like aww come give me a hug so he hugged me and it was like really tight hug like it was different. but then he's like but i dont wanna give you false hope.so i was like yeah okay i know. then Thursday he tells the girl he's "moved on" to that he likes her and that's okay whatever it's his choice but then on friday he tells my friend on snap chat that he still has romantic feelings for me.
honestly I did not show appreciation to my ex while we together. I missed valentines day and his birthday. when I decided to make the best of times with him it was to late. then I asked him for closure and he came talked in person. I told what if I got therapy because there is something going on that effects my relationships. he told its been three weeks and I'm over you….. I cried of course then looked at him and said I feel better. just got sick of being sad, doesn't mean I'm over him. but its step. then I told me what was really going on and told he's proud of me said I'm strong person and good girl. he told me to feel free to talk to him and said he wont be jerk to me. he also wants to improve. it sucks that I was to occupied with other stuff in life that i didn't learn to understand him but oh well. that doesn't mean has feelings for me. sadly I cant live in world that revolves around him I must create my own world and keeping living up to my goals. this relationship may have been painful but helped realize what I need. we are blind from pain because only look at the bad qualities that it brings us but we all need realize its actually beautiful because it shapes us. I'm going to embrace it this break up..
Get My Ex Boyfriend Back Fast
Hi my boyfriend and I broke up 3 weeks ago, for the first 2 weeks he reached out to me a few times all positive and I replied. But i spoke to him on the phone 1 week ago, in which I cried and told him how i felt and that I wanted to be with him and could make it work. He said there was nothing I could do to change his mind, he still cared for me, but didnt see a future with me, and we didn't have enough of an emotional connection for him. I haven't spoken to him since, I am worried as he doesnt have any social media he wont be able to see what I am up to and I don't think he will reach out again to me. Im not sure what the best plan going forward is
My bf of five months is going thru a divorce. He broke up with me saying he could fall in love with me so easily but can't let himself and needs time to heal from his marriage. It is an increasingly messy divorce. He messaged the next day saying he has set up counselling and will sort everything out and then again to say he loved every minute with me and is sorry he's not himself right now. I told him to take the time he needs to heal and have been responding to his texts but am finding this all very had and confusing....
Hi, my ex broke up with me a while ago. We went full no contact for about 8 weeks and then he finally texted me to catch up. We talked for about a month, hooked up a couple times, and he was treating/talking to me as if we were a couple. I want to get back together. So I've told him I still have feelings for him and eventually want to get back together. I know he still has feelings for me but he says he doesn't know what he wants (We're also doing long distance so this is a big reason of why he doesn't know). I told him a week ago I can't be just friends anymore so I went into no contact again. Was this the right move? I want him to realize he does want to get back together and be more that friends. Should I have just stayed friends and waited? Or was it smart to go no contact again!!
Using Law Of Attraction To Get Ex Back Pdf
But now Alexander is dead at age 36, allegedly at the hands of a former boyfriend. Nathaniel Mitchell — who had been in an on-and-off relationship with Alexander for years — has been charged with murder in connection with her Sept. 24 death, according to authorities. Mitchell, 34, is in custody at the jail in Tarrant County, Texas, in lieu of $250,000 bond, officials said.
Hi me and my boyfriend of 9 months just broke up. It was an out of the blue break up that left me confused and shocked. Everything seemed good to me we had only gotten into one disagreement the whole time we were together. But our relationship was hard. He worked the graveyard shift so we only got to see each other on the weekend. During the week our schedules were opposite. When I worked he slept and vis versa. So we would try to communicate as much as we could right before the other one would go to work. He met my family enjoyed time with. Literally was hanging out with them the weekend before and out of the blue one night he told me we should break up. That he felt like he couldn't be the boyfriend I needed and that he felt we hit a Plateau. That he felt that he should be feeling a certain way by now but wasn't. I.e. his longest relationship was 8 months before me and he's 36. I miss him and want him back I don't understand why this happened out of no where.
Hello, my Girlfriend and I Broke up sept 28 2018, before our anniversary. we end our relationship very smoothly but. at the same day. she start calling and texted me. and I answered it.. and after in a few hours. she didn't event answer my call or text. then I persuade her. but i stop it in a few day. then our anniversary (oct.5) I tried to invite her, and give another chance, yet she said no.. I didn't enjoy my getaway. I thought just a glimpse I can forget her or not able to think about her.. but no... after my getaway. I go to her place and beg, to be together again. and I kneel to her. cry like a pathetic loser, and tried to attempt suicide in front of her and hit my head at the wall.. then she mentioned that she already have someone that she like and understand her she kick me out in her place without any sign of emotions and told me that she will call a cop for bothering her.. and I left her and still begging.
Alright, assuming you successfully engaged your ex boyfriend and got a decent response you can move on to this section. I'll admit that you will have a distinct advantage here if you had a long relationship and made a lot of great memories. If your relationship was brief then this part of engaging your ex may be a little bit more challenging. However, that doesn't mean anything bad it just means you might have to get more creative.
Top Tips To Get Your Ex Boyfriend Back
You also need to avoid displaying your vulnerability in the form of begging, pleading or bargaining your way back into your ex-boyfriend's heart. You can't guilt-trip him into giving you a second chance at your romance. A desperate ex-girlfriend isn't attractive to anyone, least of all your ex-boyfriend. Guys simply don't like emotional reactions to things, and they'll want to keep their distance from you as much as possible. This clearly isn't going to help you win back his heart if he's keeping you at arm's length.
Here's my problem, I was begging, pleading, and trying to look pity for my ex-girlfriend just to make her stay. We had sex then goodbye. Then i saw your videos about No Contact Rules. Following your advice about no contact rules was hard as hell. My target is FULL 30 DAYS no contact but in my two weeks of battle. Suddenly she texted me, i try to ignore her, then she call me using other number so we talked since its likely rude to ignore her at all. She told me she wasn't happy in her new bf. She felt sorry for me. She's asking me if there was any chance to rebuild our relationship?Is she still welcome to my life? I told her i am awesome now, i currently dating to someone else the she get madly jealous. She doesn't want me to date others.She really want to see me but ill be the one who refuse to see her. I told her i will only see you when you come back to me. She wanted me to stick around but u said to your videos not to get in friendzone.
Best Way To Get Ex Back
I know you feel hurt and you probably feel worthless right now because feel like your ex doesn't want you. You are eager to feel loved and hopefully 'My ex will know that I'm in another relationship and my ex will feel jealous, and will beg to come back.' STOP. That's not self-love. That's called my-ex-is-still-the-center-of-my-universe. Everything you do is because you want to get your ex back. But actually, everything you do from now on, should be focused on yourself. 
If you wish to win him back, you're going to have to make some positive changes to your life, which takes time. This is why he feels too that both parties should go their own ways aka giving each other space before thinking about reconciliation. I would recommend considering NC for the time being to work on yourself and focus on picking yourself up emotionally.
hi natasha! i'm glad i found this blog! i just broke up with my ex last night, he decided to leave me bc i often threatened him if he messed up n hurt me. he said a lot of bad things about me last night and i threatened him back and we agreed to made a silly and stupid agreement, that he will do EVERYTHING that i ask from him till the end of this year then i promised i'm the one who will dumb him and he agreed with that (because i threatened him of course). and if he mess up he will add 1 more month for me to stay with him. i feel confused now, i want to get back with him bc to be honest i was the one who always overreacted but at the same time i don't think he wants me anymore, he really hates me. what should i do?? i decided not to contact him for the next few weeks but seriously i have no idea what should i do next.. ps: we are in a long distance relationship and before we broke up, he still listened to me when i told him to get home early from his friend's place. he hates me but at the same time he always do what i say to him even if i didn't threaten him. also his friends told him to leave me. please help me i need some advices from you! thanks a lot natasha!! xoxo
You split for a reason…even if it's hazy now. But you and your ex-ex need to face what went wrong the first time if you're going to move forward, says couples therapist Robert Buchicchio, author of Taking Space, and then let it go, once and for all. Try hashing out the bigger points of what you want to do differently this time in a way that isn't threatening, like "It would make me happy if…" and have him do the same.

Read the signs. If your ex wants to get back with you, you'll know. How did you know that he wanted you the first time? It's likely that he'll be sending similar signals your way. If he flirts with you, tells you that you look nice, lightly touches you, or just always asks what you're up to or if you're seeing anyone else, then yeah, he probably wants you back.
I have a very good feeling that if we can get to a point where we can talk openly and he isn't feeling pressured to get back together, we will have an excellent chance to make it work. I want to work to make big changes to make our sex life better and I know if I can show this to him, he will definitely want to reconsider. He is also young like me and very impulsive. We had a great relationship other than this issue.
Get Ex Back From New Girlfriend
Hi Lauren, I've been wrestling with this with family and friends and thought maybe someone else online could help.Here's my situation. I have known my fiance for over a year, we met online and have visited each other many times. I've flown over to ireland three to four times for weeks at a time and she had visited the US for six weeks to try it out in february and for the fiance visa for six weeks in July-Sept. We would talk everyday for four to five hours a night while we were apart. She is very close to her family and loves her country. She believes Ireland is the best thing since refried beans. My plan was for her to Move to the US and we could live there while she could visit ireland for two to three months every year with the future kids for summer and christmas and then we'd move to ireland for good when I retired since I'm the bread winner and my specified job is in america (I'm a petroleum Engineer). However she back peddled and said she doesn't think what we had is strong enough to leave her family. So she came up with a five year plan. When she moved to the US for five years then we have to move back to ireland and find work there. I really loved her to i agreed to the promise. Well while she was over in the US for the fiance visa she started getting really homesick. A week or so before the wedding she said she realized why she had doubts about the marriage and that was that she loved me but wasn't "in love with me" and that I should treat her more like a lover instead of a friend. But to not worry about it and we can work on it. The next night she popped the question. "If i wanted to go back to ireland in a year will you go with me?" I said no. "what about after five years to raise our kids?" I sighed and just said no. She called off the wedding and cried alot. I should have said something other than no. Like, yes that's our plan. Or we'll do what's best for our fam...
Thank you so much for your comment, Nancy. It is important in interpersonal relationships to truly see both sides of the issue, and all to often people are so wrapped up in their own emotions and desires that they're unable to see outside of their own perspective. Coming to a mutual understanding is critical, not only to the reconciliation possibility or process, but also to self-esteem and moving on. Thank you for reading and for stopping by.
He would definitely like the 'new' you because he gets to have sex with you but doesn't have to deal with the emotional aspect that would follow from a typical relationship, and you would also end up becoming a safe zone to run to whenever he has issues with his current girlfriend. Keep in mind that this 'new' you isn't a permanent one, and I would strongly recommend not lowering your standards anymore by simply giving him whatever he wants and being emotionally there for him all the time while he is still with someone else and can't fully commit back to you.
It was good, but the toxic feelings from the first breakup followed us wherever we went. Mary had let go of that fun-in-the-sun, summer-fling, freewheelin' attitude I had desperately tried and failed to bring to our last relationship. She had made new friends and learned valuable lessons since our breakup, the biggest one being that guys who try to hold on to their high school ex-girlfriends are as dumb as they are stupid.
Right now, I'm going through the exact same thing. My ex broke up with me after he lost his father. We were together 3 years and lived together for just over 2 years. I love the idea of your relationship is what it is right now regardless of a title because that's exactly how it is for us right now and I see how my being happy and poaitive now has made a huge change in how we interact with one another. My plan is to go on the market and really be open to what life has to bring my way, even if it's not my ex in the future.
I recently visited home. We met up with each other, talked, laughed, cried, slept together, agreed we still have a deep intimate connection, & we want to be together. However, he is still with the girl he has been dating for months. He does not love her and is afraid to end a good thing and take a chance with me, even though he knows that we can make this work and be better than before. I am moving back home in a few months, not for him, for me. All of my family and friends of the last 40 years are at home. What am I supposed to do? We love each other, want to be together, and eventually we'll be living in the same town again. But he's with her, this is my worst nightmare
Males can sometimes have this tendency where we internalize our thoughts and emotions too much, that something may be bothering him but he never said it out, and in the end only acted upon his feelings without really giving you a chance to explain or understand what was going through his mind. Perhaps you could ask him and try to find out what it is, and whether its something that can be worked on together.
Peter also switched from "awfulizing" about his work situation from a stance of helpless victim to taking a problem-solving stance. What could he do to find a more positive work situation? He began networking with others in his field, stumbled on a job that sounded far more suitable, applied, and at this point is looking likely to get the position.  
Different people may go through different phases in a relationship, especially when it goes from a close relationship to a long distance one. Often times, one party may start to lose interest due to the lack of physical contact and develops an interest in someone else. Right now, as much as it sucks to hear, you don't have much of an option except to pick yourself up and walk away from this (for the time being), until the two of you are no longer so far apart or reach a more stable phase in your lives where LDR doesn't become as tough because both parties are no longer in the exploration phase.
HI Kim…thanks for stopping by. As I talk about in my ebook, Ex Boyfriend Recovery Pro, this whole focus on No Contact is just about getting him back, but its also very much about doing things for yourself in a realistic and pragmatic way so if it doesn't work out, then you path into the future can (and will) be fulfilling. Be careful about reading too much into what guys say during and after a breakup. He may very well not know his feelings that well. He might think he does, but time has a way of telling us the truth about our relationships. To optimize your chances, take a look at some of the ebooks I have written which you can find on my website Menu/products link. Let me know how things go for you Kim!
Black Magic To Get Ex Back