Alright, its been already over more than 30 days of no contact rule. None of us talked to each other since we broke up. And we actually saw each other on the street once, and we exchanged a warmth smile. Im still thinking about the excuse of my getting my stuff back from him, to see him. I thought of something like this " Hey, I'm sorry i couldn't contact you earlier about my stuff (because our last convo ended in which he wanted to know which things i needed that he would send them over to mine). Do you think we can meet to get them back? Or if you don't wanna see me, i'll give you my address."
My boyfriend broke up with me as he is a single child and a son of single parent.he stays with his mom and she lost her job recently. Nobody works right now at his home and he is studying 2nd year college. His grandma forced him and his mom to leave the house and left them on streets a day. He is frustrated and he States if he is not able to tc of his mom how could he tc of me. He says he doesn't want me to suffer due to his financial instability. I assured I will wait but he doesn't want me to get hurt in the process of waiting and broke up with me. I maintained the no contact period and while that my friend without my permission confronted him and abused him for leaving me.things went worse and he is frustrated and tells people that he doesn't want me and asks people to leave him alone. What should I do?
Hey. I dated this guy for four years and I figured he was the love of my life. Over the last few months however we had been arguing a lot because of insecurities on my part. We had a serious argument that pushed him too far and he broke and told me that he couldn't see himself going anywhere with me after it despite loving me and that I brought out the worst in him at that moment. I threw something belonging to him across the room in the argument and proceeded to ask him to leave. I'd been reminded of an earlier issue and just reacted without thought. It hurts a lot not only because Ive lost him but because I know I'm the reason. At first I was angry but asked him if there was anything I could do to fix my wrongs and if he was sure there was nothing left to fight for. He told me he's serious about it and it's not what he wants anymore, that I have issues with the way I want to handle things. He even brought up my abuse and told me he thinks I'm like that because I grew up in a violent home so argument is always my first approach. After rereading the messages I may have come off a little needy and desperate. I just figured fighting for the relationship and showing him how much I didn't want to lose it was the best call but now after reading this article I'm not so sure. He told me he wanted to be friends and in the same breath even asked to come over by me to fix a problem on my phone he's known about for a while but never got around doing for me. Is this fair? He dumps me but the day after wants to be over by me after seeing how much I asked him to stay. For this I told him that it was okay and that I'd get help elsewhere as I want to give him his space but "thank you anyway". I want him back but I've recognised my faults and want to fix them first. With this scenario in mind do you think there is a chance for us ?
My bf and I 've been together for 1.5 year in a distance relationship but we both had met each other a lot as he come to visit once a year, and now we just break up for 2 weeks ago cuz of he didn't have enough time for me then i asked him for break up. After that i realise that i love him a lot and i don't want to lose him but he said we can't get through this again because he doesn't have enough time for me , he need to study more. and during we were together we always flight , but i still chat ask him for a chance but he said he can't do this again. He said he still loves me but he want me to have someone who can fulfil my need. What should i do , should i start to distance from him? But i feel hard cus we are on a distance relationship.
Make a game plan for addressing the problem. Once you figure out what went wrong in the relationship - which could be a combination of problems instead of just one - it's time to think about how you can make things different next time. You don't want to make your ex-boyfriend want you back if you'll just run into the same problems and drama all over again.
Get Ex Back Positive Thinking
On the last day of our holiday this week my boyfriend expressed how he didn't find us compatible and still loved me but not in the way to be with me anymore. He said he was feeling it for a while hoping the holiday would prove him wrong but an argument on holiday confirmed his feelings. He has changed his relationship status to hidden but has still kept it as in relationship with me. I love him and really want him back and agreed to being friends because I know he's going through a lot of personal things. What do I do to win him back?
It motivated me to search for a job even more, to subscribe to a sport to meet new people and make friends, to give him the freedom and the life he was asking for. A few days after, we went to a party and i gave him his space, made friend with other girls, I was doing great but he started talking with his former booty call right in front of me, which of course, made me feel so bad and jealous. So I ignored him the rest of the night. But I apologised the day after and it was ok.
You and your ex probably both made some mistakes in how you handled things when you were in a relationship. The best course of action is to work on improving yourself independently of your ex. Change anything you don't like about yourself and let go of any hurt feelings from your past relationship. If you carry those with you, they'll have a negative effect on any new relationship.
My girlfriend of two years has left me again (after doing the same thing about two months prior). The last time I had began to move on even though I really didn't want to. She contacted me and said she was shocked by how fast I was moving on and she proceeded to make me believe she wanted me back. Two weeks ago she did the same again - ended it after telling me she "hates me", doesn't love me or fancy me. It's all very out of the blue and I'm acting desperate and needy right now, it's awful. I feel like I'm going mad and I just don't know what to do. I love her but I feel like it's a lost cause.
1. Before contacting your ex, ask yourself two key questions. First, do you truly harbor feelings for him — or are you possibly just bored or sick of being single? Don't go there unless you're positive you're still into him. Second, was your past relationship with him healthy? It's much easier to recall all the great things about a guy than to bring to mind the bad stuff, like how you fought all the time or how unmotivated he was. Make an honest assessment of your past bond to avoid falling back into a negative situation.
Get Ex Back Veronica Isles
You also need to avoid displaying your vulnerability in the form of begging, pleading or bargaining your way back into your ex-boyfriend's heart. You can't guilt-trip him into giving you a second chance at your romance. A desperate ex-girlfriend isn't attractive to anyone, least of all your ex-boyfriend. Guys simply don't like emotional reactions to things, and they'll want to keep their distance from you as much as possible. This clearly isn't going to help you win back his heart if he's keeping you at arm's length.
Hey Ryan, so me and my ex were together for about 1.5 years and things were pretty great... we had the occasional disagreement but for the most part we seemed to be a good match, we traveled out of the country for her first time, went horseback riding, on cruises left each other notes confirming our affection to one another even got back into the church together. Somewhere we hit a rough patch as het best friend of 9 years confessed his love and it caused friction between us because she was not sure what to do with those feelings and it constantly caused arguments because I told her to cut him off which she tried but eventually refused. Funny thing is her parents wanted me to marry her, me and her mom even picked out a ring... she had even gotten off of birth control and we were trying to have a kid but it didn't happen. Eventually we got into an argument about her best friend again and we broke up... now she's dating him and they travel together and seem inseparable. She would still come and see me without him knowing and she said she loved us both but didn't want to lose him but didn't know what to do because she loved me to... she felt as if she was in two relationships but ultimately began spending less time with me and more with him. She is a very pretty girl which makes it harder because she can have her pick of the litter biiut I really care for her and don't really know what to do.... she wanted to meet for a closure outing before moving on which I began no contact at that point and it's been about a week and I've heard nothing from her... not sure how to proceed at this point
What if she is back in this "i dont want a relationship right now" ideal again, due to my familiar outburst that brought her back to where I was before. I assume I should work on rebuilding attraction? And only texting her little by little and not all the time like we already were? Make her miss me some more? How exactly should I approach after reaching out again after a week or two?
Hello. I was with my ex boyfriend for only 4 months. Everything was amazing in the beginning. He has two kids. One is 8 the other 11. He is legally separated from his wife for 3 years and they hardly communicate unless it's about the children. They also haven't lived together in 3 years. They live in separate states two hours away. He met me and fell in love fast. So did I. He was saying he wanted a family with me and it was very soon but I felt deeply for him too. I ended up moving in with him after I found out I was pregnant. His ex found out and was holding the kids over his head because she isn't over him still. They apparently had a terrible 13 years of marriage. From what his family had told me. She made him feel guilty about having a kid with someone else and keeps telling him he will give up on them. She manipulates. So anyway, after living together for a few weeks we got into a fight over the ex and I had moved out into my own place. We ended up getting back together after a while and my insecurities got the best of me and it ruined us. I was asking a lot of questions on how he feels about me. And if he's over his ex. He says he is over both of us now. But I recently found out he spent the weekend with her and the kids but everyone is telling me he did it because it's far and he wanted to stay with his kids. He denies he was there I guess to save the argument. He was always a good guy to me. We tried a good 2 times after that slowly. Just to see where it would go but I started in with the questions again. And I also got angry a few times and told him to sign over rights to me so I can raise the baby without him which I was wrong. I apologized. He forgave me. I love him but I'm just hormonal and scared I already damaged so much that I ruined it anyway. We were together 9 days ago physically. And yesterday we went to a doctors visit for the baby together but he said he doesn't want to be with me because my insecurities and questions about feelings. He doesn't want to deal with it anymore. I don't know my best bet. I want a family. He does too. Before the whole thing with his ex we were amazing. So we once had a good thing. He also says we've only known each other 5 months and doesn't know if it's worth it all.
Wow I can't believe how much I have written. I just checked and this is getting close to 10,000 words. Ok, we are very close to the end here. This section is all about taking a big risk. More specifically, setting up a date with your ex boyfriend for the first time since your break up. All the experts have a different view of how this should be done. The truth of the matter is that if you played pretty close to the game plan I laid out for you, your ex boyfriend will probably have suggested to meet up IN PERSON by now. However, if he didn't don't worry, I have a plan for you!
Most girls are attracted to the alpha male for deep biological reasons: They believe he can provide for them better, protect them better, and give her biologically fit children. Even if you don't think that alpha males are your ex's type, subtle changes might work on her: pump out your chest a bit, make an effort to work out your arms and thighs, and project strength.
Why Do I Get Nervous Around My Ex Boyfriend
Hey Ryan, so me and my ex were together for about 1.5 years and things were pretty great... we had the occasional disagreement but for the most part we seemed to be a good match, we traveled out of the country for her first time, went horseback riding, on cruises left each other notes confirming our affection to one another even got back into the church together. Somewhere we hit a rough patch as het best friend of 9 years confessed his love and it caused friction between us because she was not sure what to do with those feelings and it constantly caused arguments because I told her to cut him off which she tried but eventually refused. Funny thing is her parents wanted me to marry her, me and her mom even picked out a ring... she had even gotten off of birth control and we were trying to have a kid but it didn't happen. Eventually we got into an argument about her best friend again and we broke up... now she's dating him and they travel together and seem inseparable. She would still come and see me without him knowing and she said she loved us both but didn't want to lose him but didn't know what to do because she loved me to... she felt as if she was in two relationships but ultimately began spending less time with me and more with him. She is a very pretty girl which makes it harder because she can have her pick of the litter biiut I really care for her and don't really know what to do.... she wanted to meet for a closure outing before moving on which I began no contact at that point and it's been about a week and I've heard nothing from her... not sure how to proceed at this point

Sometimes absence makes the heart grow fonder—but other times, it causes that heart to seek out another man. Bottom line: Don't call first. "Try sending a sweet text, not one that will make her think you're looking for a booty call," says dating expert Julie Spira. "Think about something that you shared together that might warm her heart." Example: Was listening to the radio and heard that Coldplay song. Brought back memories of the concert together. Hope you're doing great. If she responds, she may be open to rekindling the spark. And if she responds with an "Ew, WTF," proceed to step two.

More often than not if you have gotten this far in your conquest to get them back they are going to respond back positively. Except this time you are going to engage them in a conversation but make sure that you don't go too fast. Remember, you still have to be the one to end the conversation first. Lets look at how a conversation like this might play out using an example from above:
If at least the one who committed a totally out of bounds act does a thorough rethinking and relearning the result the result can be betterment and continuation of the marriage, provided s/he becomes totally clear that s/he will not repeat the behavior. If not, the marriage is in big trouble. At the same time, odds for successful resumption of a better marriage zoom up if both partners engage in learning.
First things first, you are going to become the sexiest version of yourself that the world has ever seen. Let's say you and I were dating and we had a fight and broke up (I know I am a horrible boyfriend 😉 .) Anyways, after a month of you basically freezing me out (no contact) I happen to bump into you at a Starbucks or somewhere where we both frequented. The first thought I have of our encounter will be based on the choices that you made during the 30 day no contact period. If you sat around feeling sorry for yourself and ate ice cream on the couch all day I will probably think "she looks terrible." However, if you spent that no contact time working on yourself physically and mentally I am probably going to think "WOW! She is even more beautiful than I remember."
We don't like to call each other "ex", so my friend and I were together, but we broke up a year ago due to a stressful issue. We have remained friends, and still wished to be together. But now, he is starting to date someone else who is more similar to him. I did some stupid things, and it felt like I got this big slap in the face- he was always right. He always was telling me things that were disconnecting us that were things I needed to work on. He admitted to me that he was scared of being with me, let alone staying friends. I've told him that I felt this slap and everything and that I'm going to change because I've been making myself unhappy. But I'm also very determined to reestablish our relationship as a couple and not just friends. I'm scared of what will happen, but I know I have to move forward and be better for myself. I realized I've been letting my emotions control me and that it has been destroying myself and my relationships with other people. He is someone I see frequently (fyi, not a co-worker) and we text a lot still. I'm still afraid. He loved me once, he even got me a promise ring of sorts… If he sees me changing for the better, will I still have a chance? The fear comes with the fact that there is another woman who could steal his heart. Yet the funny thing is, she loves and adores me beyond anything. I am not sure if she is romantically interested in him, but I definitely wouldn't call it unlikely. She also knows my history with him. It's tough, but I want to become the woman he always thought I could be, which is someone amazing. I don't really know what I'm asking now, I think I just need some support and to know that I'm doing the right thing, and that I'll be okay… I can't just forget about how much I want him back by my side.
THIS IS A SERIOUS PROBLEM WHICH WE ALL GET THROUGH IN OUR LIFE TIMES I SAW THIS WOMAN ON FACEBOOK WHO HELPED ME GET MY HUSBAND AFTER HE HAD ABANDONED US AND THE KIDS . SHES KIND AND SHES SUCH A GREAT LISTENER SHE ASKED FEW QUESTIONS AND PROMISED AND TOLD ME NOT TO WORRY AND WE WORKING N THE MATTER MY HUSBAND NOW TALKS TO ME BUT STILL NOT ALLOWED TO STAY WITH ME UNTIL THE SECOND SPELL OF MARRIAGE IS DONE .IM HAPPIER NOW .+27613391778 HER NUMBER
In an effort to resuscitate an already dysfunctional relationship, women will frequently make the fatal error of bluffing. Your girlfriend will repeatedly threaten to break up with you in order to scare you into changing (for the record I wholeheartedly disagree with this method, but that discussion is for another article), hoping you will prove your love by doing anything to make her happy. It never works, and you rarely take her threats seriously. So you break up.
"I can see now," Peter explained to her, "that in my depression about work I became totally self-centered. I withdrew from you, so no wonder you felt angry and distanced from me. As both of us withdrew from each other we lost our sexual connection.  I felt desparate for attention.  Then I took the ultimate wrong turn by seeking sexual attention from an infidelity. Big mistake!  I'm so glad that now I'm looking for a job that will be a better fit for me. I think I've found one, and I'm thrilled at the prospect."  
Get Ex Back Psychological Tricks
I am 26 years old. My situation is a little different. My "ex" and I were not officially dating- a label was never placed. However, we were seeing each other quite regularly and acted as if we were together for almost 2 months or so. Too sum everything up, her and I met through a mutual friend that matched us up. We knew nothing about each other but hit it off ever since the first date. We continued to talk, and gradually become very comfortable with each other. We began to see each other 2, sometimes 3 times per week. In the early going, we made it clear that we were going to take things slow and make sure that we don't rush into anything serious. But truthfully, we admitted to each other that we were caught off guard at how well we got along and really enjoyed each others presence. Things began to ramp up- sex, sleeping at each others places, letting our guards down and showing true feelings. She eventually wanted to make it clear that we were both exclusive to one another and not seeing anyone else, yet never did we place a label on anything as we wanted to keep the pace at where we had it. She would tell me that she's never felt so happy with someone before. Hearing things like that made me quite vulnerable. Well... at the snap of a finger, she began to distance herself via text. Then in our last date, things felt strange and a wall seemed to be up again, When we got back to her place, she sat on the other couch, keeping her distance. So I proceeded to ask where her head was at, and what she was feeling. She explained that she has started to feel nervous and scared of losing her freedom and the thought of commitment... I understand we weren't officially dating, but this girl opened up my eyes to the idea of a real relationship and I want nothing more than to continue what we had going on. If I apply your process, do you think it could work in my situation to get her back in my life?
If you think that by being friends with your ex, you can stay in their lives and hopefully get back together again, you are just plain wrong. By being friends you are not giving yourself and your ex enough time and space to heal. Not to mention, you will probably end up getting friendzoned by your ex. You could end up listening to your ex complaining about their new lovers (cue : Ex-girlfriends)  or they might propose being friends with benefits (cue: Ex-boyfriends).
This is not the time to get depressed. You won't win your ex-boyfriend back by getting depressed. While you evaluate the whole situation and attempt to find out what went wrong, you dot need to get yourself all moody. Don't lock yourself at home thinking about all the things that went wrong and the things that could go wrong. You will only get depressed and stressed up. Start going out more with friends and enjoy activities that will make you happy and keep you occupied. It is good that you love someone but you should never let your happiness depend on the person.
Spend time with good friends. One of the best ways to source yourself is to put yourself in the company of good friends. Good friends remind you of who you really are. They can give you a new perspective on things and can generally be fun to be around. Good friends serve as one of the best distractions as opposed to eating a bucket of ice cream and watching Netflix all alone because they can help to build you up in the meantime and leave you more empowered, stronger, and more in touch with who you are. It might be worth it to define who good friends are. Good friends are friends that help you choose the most useful and empowering interpretation of your situation. They don't look to blame or help you wallow in self-pity. They have compassion for you, yet believe that you are inherently fine. They remind you of how fun you are and how much life itself has to offer. Spending time with people like this will feed your soul. During this time take advantage of everything these wonderful people in your life have to offer. Plan a trip. See that show you all always wanted to see. Do all the things that make you feel alive and do it in good company.
This is eerily similar to the EX2 System, but can yield results. As an actual person that's used the method, I got stunning results after only a week, however, I should have pushed it out another week and it would have been much more effective and could have resulted in us getting back together, rather than meeting up and having sex in my Mustang one last time.
I am DR. EDIALE +2349066749709, from NIGERIA I'm one of the powerful spiritualist that offer both African and White witchcraft Spiritual spell as well as its removal. Contact me today for solution to the following: Making money with animals blood, Low sperm count, Hepatitis B, High blood pressure, Financial problems, Traveling issue, helping of students, political issues, Purification and Spirituality, promotion in your place of work, getting a new job with better pay, getting your ex back, winning court case, making your husband or wife yours forever, if you always have bad dreams, if you want women/men to run after you, If you want the fruit of the womb a child, if you want to be rich, if you want to tie your husband/wife to be yours forever, If you want to stop your Divorce, Marriage Spell, Miracle Spell, Beauty/ win a beauty pageant Spell, PROPHECY CHARM, Attraction Spell, Remove Sickness Spell, ELECTION WINNING SPELL, SUCCESS IN EXAMS SPELL, Charm to get who to love , Charm to make your business grow. Call I don't why is so difficult for you to follow the manager instructions enable you received the money. Call him now today +2349066749709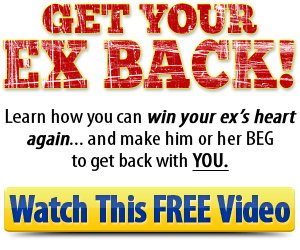 Hi! I was dating this guy (unofficially because we never really discussed labels) for about a month. He'd text me every single day and we'd talk for hours. We had amazing chemistry and common interests. He said he found me very interesting and he'd always ask so many questions about me. We hung out a handful of times and had a great time together (no sex -although we did get somewhat "intimate" during our last date). After I got home that day I sent him a message along the lines of "I'm not a F**k buddy" because it seemed to me in that moment that all he wanted was to get physical. I immediately regretted the message because I realized how mean and out of the blue it'd seem to him (plus, he hadn't really treated me like someone just you want to sleep with). However, he read the message before I could delete it from the WhatsApp conversation and everything changed at that point. He got upset and shot down, I panicked and sent him more messages and called him about 6-7 times during the 24 hours that followed. I wanted to verbally apologize so badly. When he finally answered after two days he told me that he "wasn't as interested as he was before" and that he had ended longer relationships because of the way someone spoke to him. He also said he missed his friends (he works a lot and only has free time on the weekends) so he'd prefer to hang out with them. He said we could still hang out because he finds me a very "unique girl" but essentially made it sound like it'd no longer be a priority of his. Hearing all of this broke me in pieces because I really like him and any form of rejection is always hard. I didn't yell or call him names or anything, I just apologized and told him I understood what he was saying. After that conversation I did no contact for 10 days (fearing that doing it longer would not be a good thing since our relationship had only been going on for a month) and then reached out to him via Instagram message. The message was short and relevant (about some interest of his) and he replied immediately, we engaged in some conversation via message about some things I'm doing at the moment .. and then that was it. I reached out again after two days with another "non threatening" text about some specific thing I'm doing now during my vacation.. but this time he didn't reply, it's been a whole day and he hasn't even seen the message (Instagram shows that the message has not been seen). So now I don't know if I did too much by initiating that second attempt to reach him. I'm really lost because most of the advice I've seen out there focuses mostly on couples who've been going out for longer than just a month.
Who has this worked for? I don't expect people will immediately believe me that this works. At least not until I share more with you. Most people who start looking for solutions are skeptical. In fact, many of our long time readers said they were skeptical when getting started. But now many of those who have followed the advice I'm giving you, are back together with their ex.
With hindsight, Peter could see that the unpleasant situation he found himself in every day at work had left him depressed in the evenings. His response to depression had been to sink increasingly into "poor me" ruminations. "How can they treat me so unfairly? Why can't my boss appreciate my talents?  I'm stuck in a job that's not my thing. I hate having a job that doesn't fit and a boss who's chronically negative."
So hear I am 30 days no contact, regularly going to my spin classes again, buying furniture for my new condo, focusing on me...but I feel like an emotional basket case most days still and no phone number to reach him. I really wanted to spend more time with him I feel as though it was cut short and I was still in the honeymoon excited about the future phase. What should I do? Short of showing up at his door step or writing a letter I have no means of contact (except social media). I was hoping I would hear from him soon and hoping he realizes that he made a mistake...any advice would be helpful
Apologize. Think deeply about anything you did or didn't do that somehow contributed to the downfall of the relationship, and clean the slate by giving your ex a proper apology. Take full responsibility for the offense, without blaming your ex, giving excuses, or expecting an apology (or even forgiveness) in return. It may very well be that your ex contributed to the situation, but you cannot apologize for someone else; you can only apologize for yourself. Leave him or her out of it and odds are the apology will be reciprocated.
I'm not sure what to do at this point. I didn't reply. I havent since. It has been a day. Is there coming back from this? Is the "its ok" a good or bad thing? Could she be so done that this is now meaningless and doesn't really matter to her? Or is this a positive "its ok"? What should i do now? Should i try to crawl back in? Should i wait a week? Or is it done? Rn i feel I should wait a few days.. but I don't know.
my ex and i broke up a couple of months ago. He broke up with me because he did not want a relationship anymore and i cheated on him. We dated for almost two years..After our break up he wanted to be friends and i didn't. i want to be more and this kept going back and forth. We did hu a couples of times and he would say i love you. He said he wanted something more but not a relationship and not exclusive. I told we can talk to be something or we don't talk anymore so we agreed on not talking.. We were on good terms and we said i love you and stop talking for a few days. But i texted and he said he doesn't want to talk to me and he doesn't want to be friends anymore.. so i need advice should i just give him time and see what happens? what should i do? I still have feeling for this guy and i don't know if he even does.
So my ex and I were only together 2 months. I know it sounds like way too short of a time for me to feel this strongly, but it was honestly one of those "once in a lifetime" connections. We connected instantly and had a very intense and meaningful 2 months. Out of the blue, he told me that he realized he wasn't happy being in a relationship with me, that he had lost the spark, that we weren't as compatible as he thought. He said it wasn't my fault, I had always been great, he just had a gut feeling that it wasn't right.
Can you become close friends with your ex? My ex broke up with me but we were best friends. He is with someone new but is still contacting me. I don't know if it's just for friendship or does he miss our relationship? He sends me messages about our serie that we watched together, but the conversation is short and not deep at all. I still love him, and I don't know what to do?
If she accepts your date invite, ease in. Ask what she's been up to, how work is going, if her dog is still peeing on the couch—whatever. Then, if the date is going well and she seems to be warming up (you know, read the signs) say you want her back. Vulnerability on your part might improve your odds of a second chance; don't just rip the Band-Aids off every old wound. "Open your heart and see how she reacts," Spira says. "You don't need to talk about everything that went wrong in the relationship. She knows, you know—keep the conversation light."
I am going to warn you now.  You will be possessed by this intense desire to contact him.  If only you could talk to him, you think, you would just explain everything and all would be forgotten.  Well, it seldom works that way.  Chances are your efforts will be ignored which will just make you feel worse.  Or you will successfully reach your ex boyfriend and he and you will end up having a heated or disappointing conversation, leaving you feeling bad and rejected yet again.  It's almost always a no win situation because neither one of you are well equipped right now to deal with your emotional states.  So just cool your heels and keep reading!
Español: recuperar a tu ex novio, Português: Reconquistar o seu Ex Namorado, Français: récupérer son ex petit‐ami, Italiano: Riconquistare un Ex, Deutsch: Den Exfreund zurückbekommen, Русский: вернуть бывшего парня, 中文: 让你的前男友回来, Čeština: Jak získat zpět svého bývalého přítele, Bahasa Indonesia: Mendapatkan Kembali Mantan Pacar Anda, Nederlands: Je ex vriendje weer terugkrijgen, العربية: استعادة حبيبك السابق, हिन्दी: अपने एक्स बॉयफ़्रेंड को वापस पाएँ, ไทย: กลับไปคืนดีกับแฟนหนุ่มคนเก่าของคุณ, Tiếng Việt: Khiến bạn trai cũ quay lại với bạn, 한국어: 헤어진 남자친구, 다시 잡는 법
If at least the one who committed a totally out of bounds act does a thorough rethinking and relearning the result the result can be betterment and continuation of the marriage, provided s/he becomes totally clear that s/he will not repeat the behavior. If not, the marriage is in big trouble. At the same time, odds for successful resumption of a better marriage zoom up if both partners engage in learning.
now wen I came to know tht he zz hving this feari decided to stop talking with everyone but my boy is telling me tht he lost his pure love on me.. he is telling me tht he loves me but not like before I begged him very badly… for 8 days I cried and begged him….. v both are very close…. v are mutually into evrythg even sex…. now he zz telling tht he is tired of fear and he can't be like before frdzz what should I do?
You split for a reason…even if it's hazy now. But you and your ex-ex need to face what went wrong the first time if you're going to move forward, says couples therapist Robert Buchicchio, author of Taking Space, and then let it go, once and for all. Try hashing out the bigger points of what you want to do differently this time in a way that isn't threatening, like "It would make me happy if…" and have him do the same.
Psychological Tricks To Get Ex Back
Use this article as a guideline on what you should be doing, and improve on the areas you were lacking (insecurities, etc) before considering trying anything again. He could be right, but keep in mind that his cheating behavior is still wrong as long as he was in a relationship with you regardless of his reason. He could have expressed and communicated with you regarding what he felt instead of cheating just because he didn't feel satisfied with the sex. Do think about the entire situation and relationship, and decide for yourself whether he is right (about your shortcomings as a reason to break up) or just being unreasonable and finding excuses.
After your first meeting, evaluate the meeting and see if there is a chance he still wants you back. Depending on his reaction and your conversation, there might be a chance of a good reunion or completely closed doors. If you feel that he is not ready to get back with you, you do not need to worry. He might need more meetings and more time to regain his feelings for you. Remember to be patient and respectful.
Sometimes guys will think they have just fallen head over heals for someone else.  But sometimes the truth is that it's not love, bit just pure sex.  So you may be wondering, how will I ever get my ex back if he is hooking up with some other girl.  Well, we are going to get into all that, but for now, just know that sometimes boyfriends will wander off either because they are lured away or that just have not yet learned that they are risking blowing up the good thing they have going with you.

If you're really worried that your ex is going to get into a new relationship, or you know he's in one and you want to find out whether it's real or not, this article will give you the signs that his new relationship is a rebound. That way, you can get a definitive answer to the question, "Is he in a rebound relationship?" and move on with putting the no contact rule to work for you.
Don't forget to be yourself. It's important to work on yourself to improve your relationship as long as both people are doing the work. But you shouldn't change yourself completely just to fit some image of what your ex wanted from you. You should only change if you want to change, not just for him. Remember that he liked you for a reason originally, so if you change too much, he may not be able to recognize the girl he fell for.
I broke up with my ex about six months ago after a five month relationship. it was very intense and he was completely in love with me. However i wasn't ready for such a serious relationship so I broke up with him. i tried to be friends with him but he started acting a little needy so i cut off contact with him. over the past few months i've realized that i am ready for a relationship with him because i really did love him and he never did anything to hurt me i just wasn't ready at the time. I texted him the other day asking to be friends and later that day, my friend told me he was seeing someone. I want to respect the relationship but also want him to know that i am willing to wait for him and in the meantime i'll do things that make me happy. Is this a good idea? I feel like she is a rebound. he told me i was the love of his life and that he never felt a connection with anyone else like he did with me so i find it hard to believe that he is serious about the girl he started dating shortly after our breakup. Nonetheless if he is i will back off but i also feel like what we had isn't over yet.
Hi, Me and Ex girlfriend dated for 2 and a half years. We started dating when i was 16 in high school. Now i am 18 and attending college as a freshman. We were best friends for 3 years prior to dating. About 4 months prior to the break up, i started to not keep my promises and not treat her right. 3 weeks prior to the break up i started catching old feelings for a girl i had liked before. i decided to break up with her but still have the intention of getting back together while i was flirting with the other girl. As soon as i figured out the old girl i caught feelings for liked me as well, i ended things completely with my long term girlfriend. this broke her and she started to talk to another guy i knew wasn't right for her and a guy she said she would avoid and never date. I realized after about 2 weeks after the break up i made a terrible mistake and just wanted to be with my long term girlfriend. As of yesterday, i texted and called her so many times. But as of today, i havent talked to her. I really want her back and in the stage of cutting off contact with her at the moment. She said she has completely moved on and doesn't see a future with us and doesn't want to speak and or see me as of yesterday. what do you guys think i should do? thanks guys and i know i was a jerk.
HI Sara…sorry for your pain. You will benefit by picking up a copy of my ebook, Ex Boyfriend Recovery Pro. (go to website Menu/products link). It is very comprehensive and can cover so much more helpful information that I can here in this forum. At a minimum, I think you both needs some space and time away from each other to work on things and let the emotions subside. The key is your own self recovery and you will learn more about that and why its so important. So go take a look at some of the resources here on my site!
Let's say one night you decide to watch home movies from an old-fashion projector. You put in a video of you at 5 years old playing at your first recital. You curl up on the couch with popcorn and hot chocolate (two of your favorite things) and begin to watch. Unfortunately, there appears to be a weird blemish in the video, so you decide to change it and put on a video of your 10th birthday party but somehow the blemish is in that video too. So, you run over to the wall, wipe the screen, and put in one more video… yet again, the spot is still showing up.
MY EX and i broke up a week ago. I want him back. I believe we were good together. But we work together, any advice on how to deal with that? He explained why. He cared about me alot and didn't want to risk hurting me because ehe was going through something. That he needed to be alone. I told him I was willing to be there and wait for him that wasn't a good reason to end things. He said no I shouldn't we went back and forth. At some point we broke up. But I said I'm waiting for him for a while. We were both crying. He told me if I'm still around and he was better we could try again. I just feel my heart is missing a piece
So when I hear someone tell me "I want my ex back because they are the most amazing person in the world and quite possibly my soul mate" I always remind those people that they are pretty amazing too! If your ex fell for you, if you were able to inspire and seduce them the first time around, it means that you have tons of qualities to offer as well.
Hi Sophia! I am sorry your ex is being abusive to you. You don't deserve that. No one does. It sounds like he is being manipulative by trying to talk you into getting an abortion as a requirement to see him. The double messaging seems to be his way of trying to control you. You should consult with your family, your physician and others you trust before you do anything around an abortion. Do you really want to be with this guy? I do think No Contact would help you heal and gaining some perspective about what is important in your life.
I know.  You are thinking to yourself, "look, I came here to find out the fastest way possible to get my ex boyfriend back where he belongs.  I have to have him back".  But trust me, things are probably pretty crazy right now if you are just coming out of the breakup, so don't make it worse by rushing through things, being overly impulsive , and doing or saying something you will regret later.
Well my boyfriend who I've dated for 4 months this told me he just doesn't feel the same way how I feel. We talked about it before and this is our second breakup. What confuses me is how he says he still cares about me and hates seeing me broken like this. And in my heart I love him even with this, and I've read your article that I shouldn't try to pl ish for something because it'll just push him away more and I dont want that. Is there any way or possibility that we will be together again? I've seen this before with one of my friends and her and her ex got bsck together again and he wont let her go ever again. I ha e this thought in my head that it'll happen to me where he'll come back and we'll have a stronger relationship and be together. I'm in the grief stage now and everything just hurts. Is there any way that I'll know he will know that this was a good decision he made between us? He messages me still a day after the break up and he says he feels horrible for putting me through this pain again. I just want to know what to do next for him to take me back.
So hear I am 30 days no contact, regularly going to my spin classes again, buying furniture for my new condo, focusing on me...but I feel like an emotional basket case most days still and no phone number to reach him. I really wanted to spend more time with him I feel as though it was cut short and I was still in the honeymoon excited about the future phase. What should I do? Short of showing up at his door step or writing a letter I have no means of contact (except social media). I was hoping I would hear from him soon and hoping he realizes that he made a mistake...any advice would be helpful

I really need some advice, my ex and I have known each other since childhood. One day last year he started flirting online with me and then we started texting and really hit it off. He lived out of state and I wasn't ready for long distance, but he still kept trying for me. So after months of flirting and falling more and more I decided we can give long distance a try since he comes back to our home town often and I can go visit him. After a few months of that things were good and he actually as able to move back home and we were so perfect for each other. Saw each other all the time and fell more in love, spent time with both our families all the time and every one was happy. Then my life got stressful with work and studying for Med school applications. And he got a new job that was very demanding and took a lot of his time. I noticed things became distant when he didnt have time to see me or even just relax with me, he always had work first and his family is also very demanding and took a lot of his time as well. I was planning on talking to him about the issues but he's not one to be up front and talk things out, he rather tell me "its okay " so i thought there were no issues, when in reality i pushed him to far and kept asking to see him or plan things or complain when he didnt even have energy to talk after work. We had date night once a week and i would see him maybe once or twice on weekends and that was okay with me, but i still made him feel bad about it. One day he had so much work he asked for me to leave him alone for a weekend and that upset me and i ended up calling him one to many times, and he exploded and told me he can't do this any more that he needed his space and to break up, he said he wanted to figure himself out and get his life in order and that he felt bad that he didnt have the time a girl friend like me deserves and that he didnt want to hurt me anymore. I was devastated, this messed up my studying and my life for weeks. We didnt communicate for a week then i ran into him at an event, we talked some but knew it wasn't the right time or location for a chat like this. Then we talked a few days later but everyone was still heated, he said he didnt have the answers i needed and he doesn't know what the future holds and that he's sorry he had to do this to me and hopes we can be friends later that we just need space now. Yet he says he cares about me and still has feelings for me. Im so confused, and probably asked to soon if he can see himself with me again, since he did the same exact thing to his last girlfriend for the same reasons and took her back. He tells me he doesn't know what our future will be more then friends or not and doesn't want to give me false hope…. If he worked on his own issues and i worked on mine could we get back together in a few months? he keeps saying i did nothing wrong and its all him and his own issues, but i know i was needy and acted ways I'm not proud of. I was just so scared to lose him i ended up pushing him away. I just want to know how to get him back or make him realize if we just talk about our issues instead of running from them maybe things would be smoother when were both on the same page. I really love him and deep down know he still cares for me and loves me. Im just so scared to say the wrong things now and push him away even more. He is having a major surgery soon and i care so much, but don't want to make him think I'm needy. Could he really have his own personal issues? or did he just use that excuse to let me down easy? He tells me there is no one else but i don't want him to move on without me during this space period if we don't talk about things. Please help I'm a lost soul, this is my first heart break and after over a year of talking and almost 9 months dating i just can't see why he would leave me so suddenly with out answering any questions. Is there any way to get him back? I try to contatct him as little as i can so he has space but its hard and we are still friends on social media even though he deleted all signs of our relationship together. i just worry so much that i lost my best friend and will never have him back in my life as even a friends. When we do talk i ramble and talk in circles and i know thats pushing him away more so I'm trying to stop. I just over think everything and always questioned everything and i guess it showed I'm insecure when i really have bad anxiety over a lot of things. he was always so supportive and calming and then he just left me over one fight, our first fight….I just want to talk about all i have thought about since he left me and how i hope to fix things so we can grow together. what should i do!? sorry for the long post I'm just a very confused heart broken girl who lost the love of my life, at 25! thanks for the help 

Ex Getting Back Together Songs



"I recently got back in touch with my ex and we're trying to make it work again. What I felt really helped me through the process was the no contact rule for at least three months and truly working on yourself and learning to find happiness outside of the relationship. I got involved with different hobbies, such as sports/working out to make myself feel good, as well as go back to salsa dancing which was something I love to do."
Get Ex Back No Contact